Lazada's Online Revolution 11.11 has already began. To avoid getting overwhelmed with the country's biggest online sale, Lazada employees share the following tips.
Tip # 1: Fill up your wishlist.
Tristan de Belloy – Chief Marketing Officer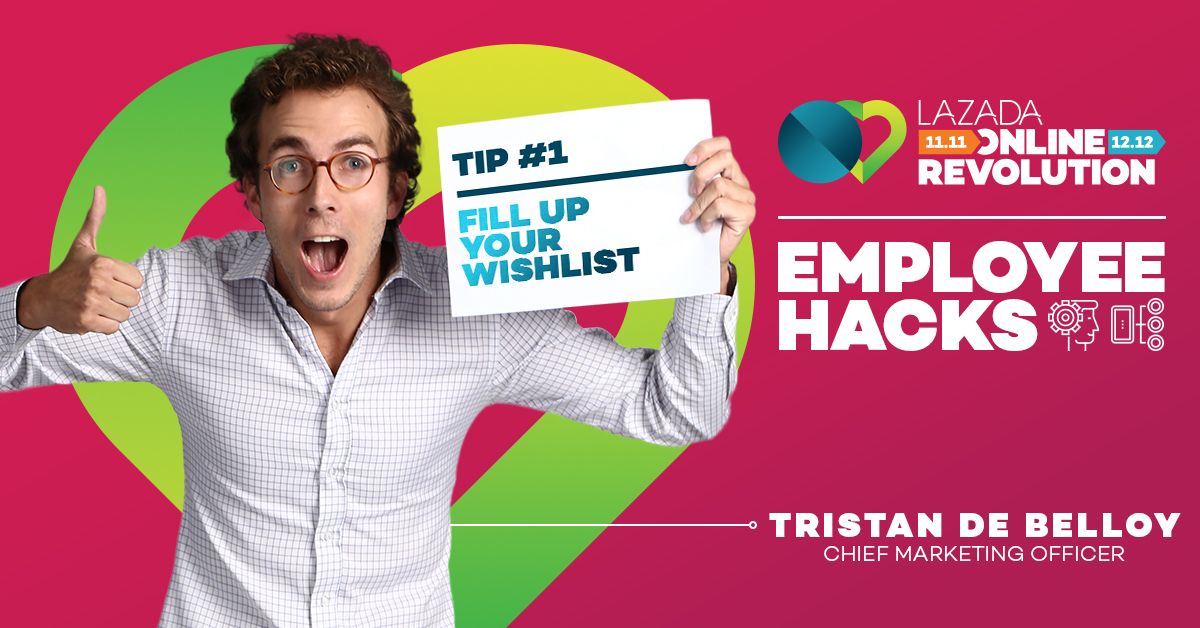 With the Lazada wishlist function, keeping track of all the items you like is never a hassle. Browse the Lazada mobile app or website and add everything you need and WANT to your wishlist. This makes for easier and faster checkouts. Advance searching also gives you more time to think about the items you've picked and avoid impulse buying. For your Christmas shopping, the wishlist can work as a virtual Christmas list as well.
Bonus Tip- The best gifts are sometimes found in the categories we rarely explore. To start exploring other product categories, check out the highlights tab for featured brands and top deals for the day.
Tip #2: Follow Lazada's social media accounts.
Chelo Bacarro – Partnerships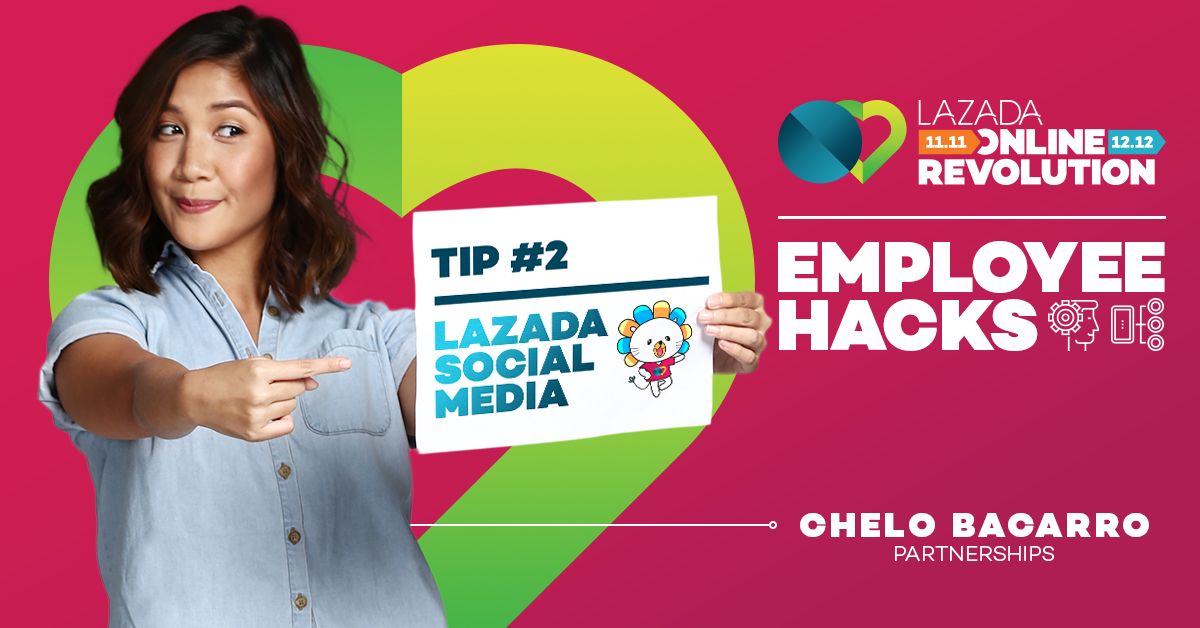 To get dibs on the latest deals, steals, sale previews and freebies, follow Lazada's social media accounts and get updates from daily newsletters. Freebies are also up for grabs through social media games and quizzes. Who knows, you might be the next winner of a Lazada Php1,000 voucher?
Tip #3: Download the Lazada Mobile App.
Alex Nuyda – Commercial: FMCG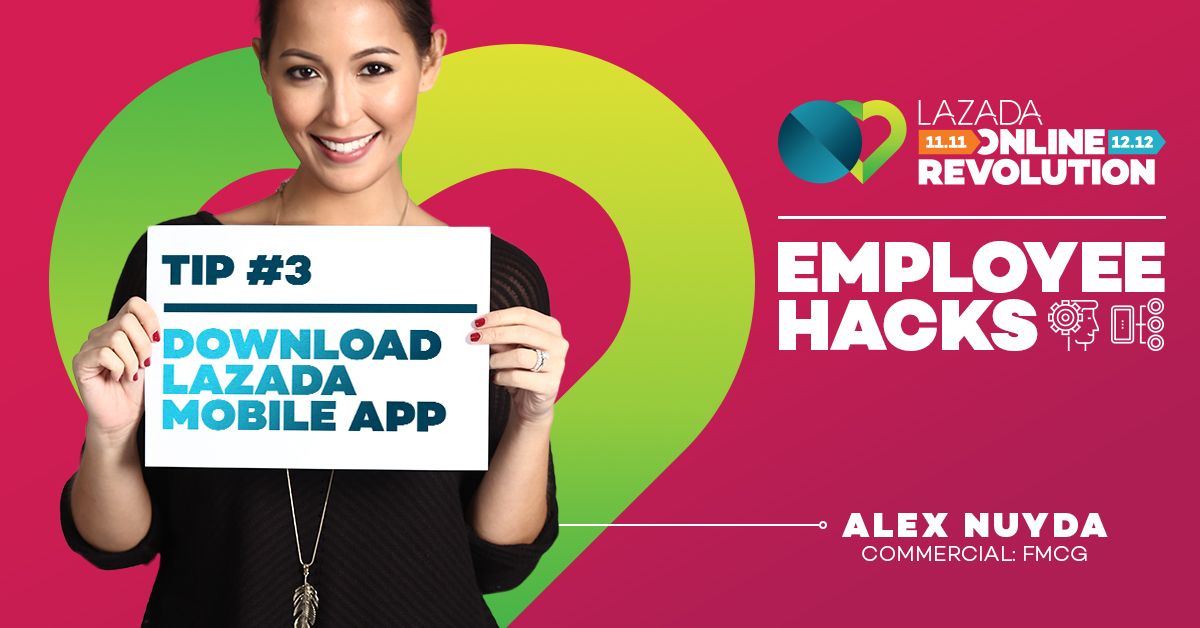 If you only shop through the Lazada website, it's a must to download the App! Not only does it enable you to shop on the go, you also receive real-time alerts on special deals and sales as well. You can take advantage of app-exclusive offers and discounts, too.
Tip #4: Know your payment options.
Cha Espiritu – Merchandising
Be on the lookout for discounts offered by some banks for credit or debit card holders. You can use these additional savings to buy more gifts for family and friends. There's also the Cash on Delivery option where you only pay as soon as your orders are delivered to your doorstep.
Tip #5: Do your research.
Paolo Cari – Commercial: Electronics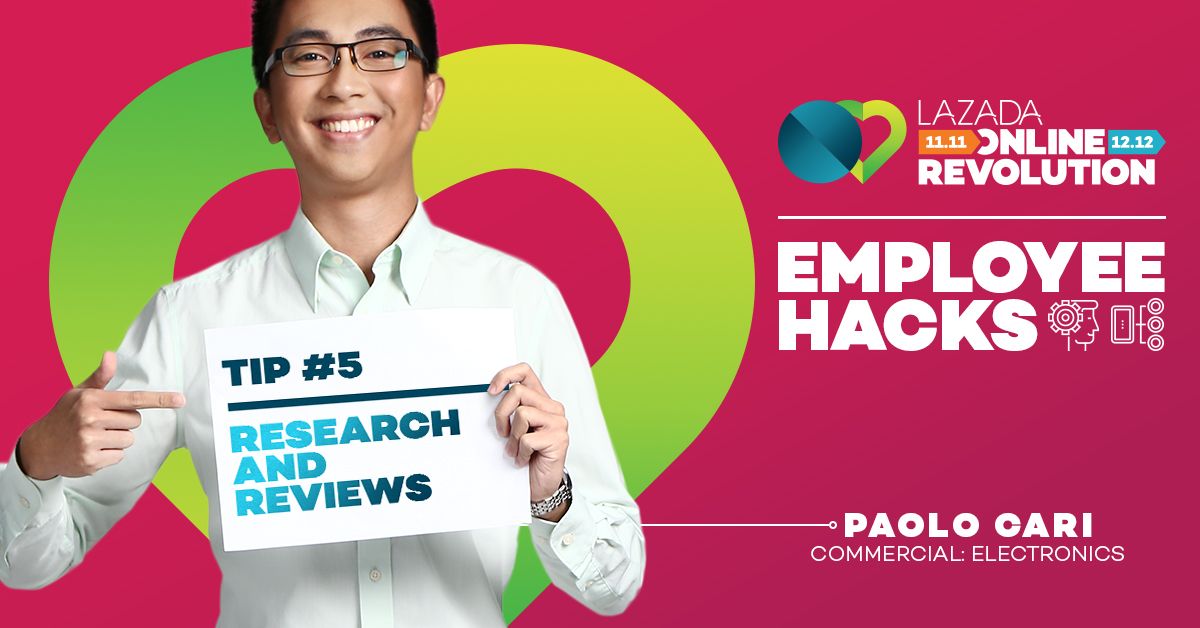 Read product reviews and watch unboxing videos of items you wish to buy, especially if the items you want are expensive. Invest also in quality products and brands and familiarize yourself with return policies to avoid regretting your purchases in the end.
Online shopping will help you save time during the busiest time of the year. Enjoy the season by spending more time with family and friends than beating the holiday rush. The best part is that delivery around Metro Manila is free, so you don't really need to consolidate everything in one checkout.
Enjoy the biggest online sale of the year. Visit www.lazada.com.ph or download the Lazada mobile app for free via the iTunes store of Google Play store.