My son, husband and I were fortunate enough to be included in the group of Grade 5 LSGH volunteers for the Greeni5 Tree Planting Activity held in Camp Gen. Sevillano S. Aquino in San Miguel, Tarlac last October 22, 2016. Greeni5 (from the word "greenified") is the theme of the Grade 5 Family Day this year. It is a pledge to restore, protect and sustain our environment.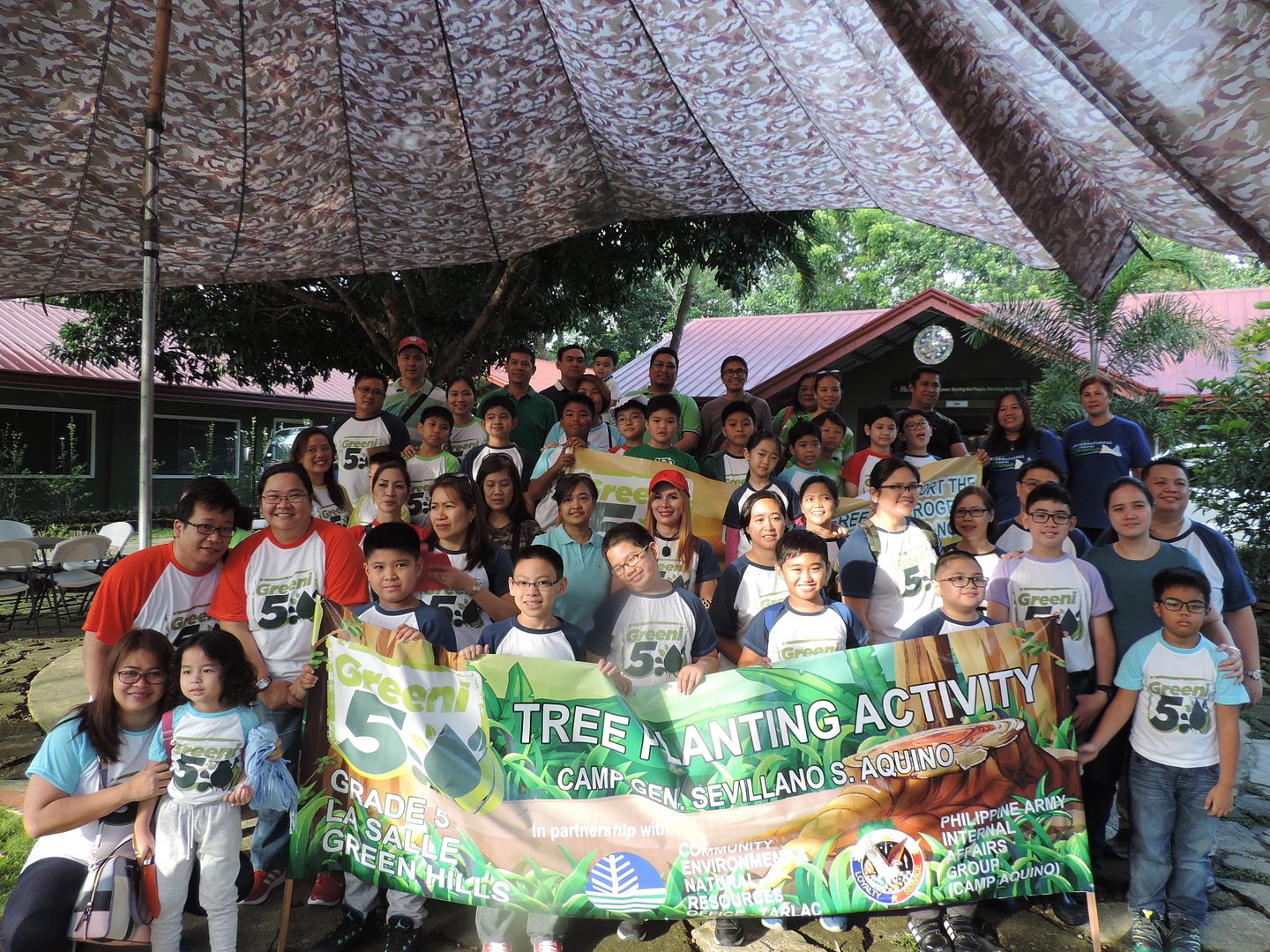 We joined the bus going there which left LSGH at 4:00am.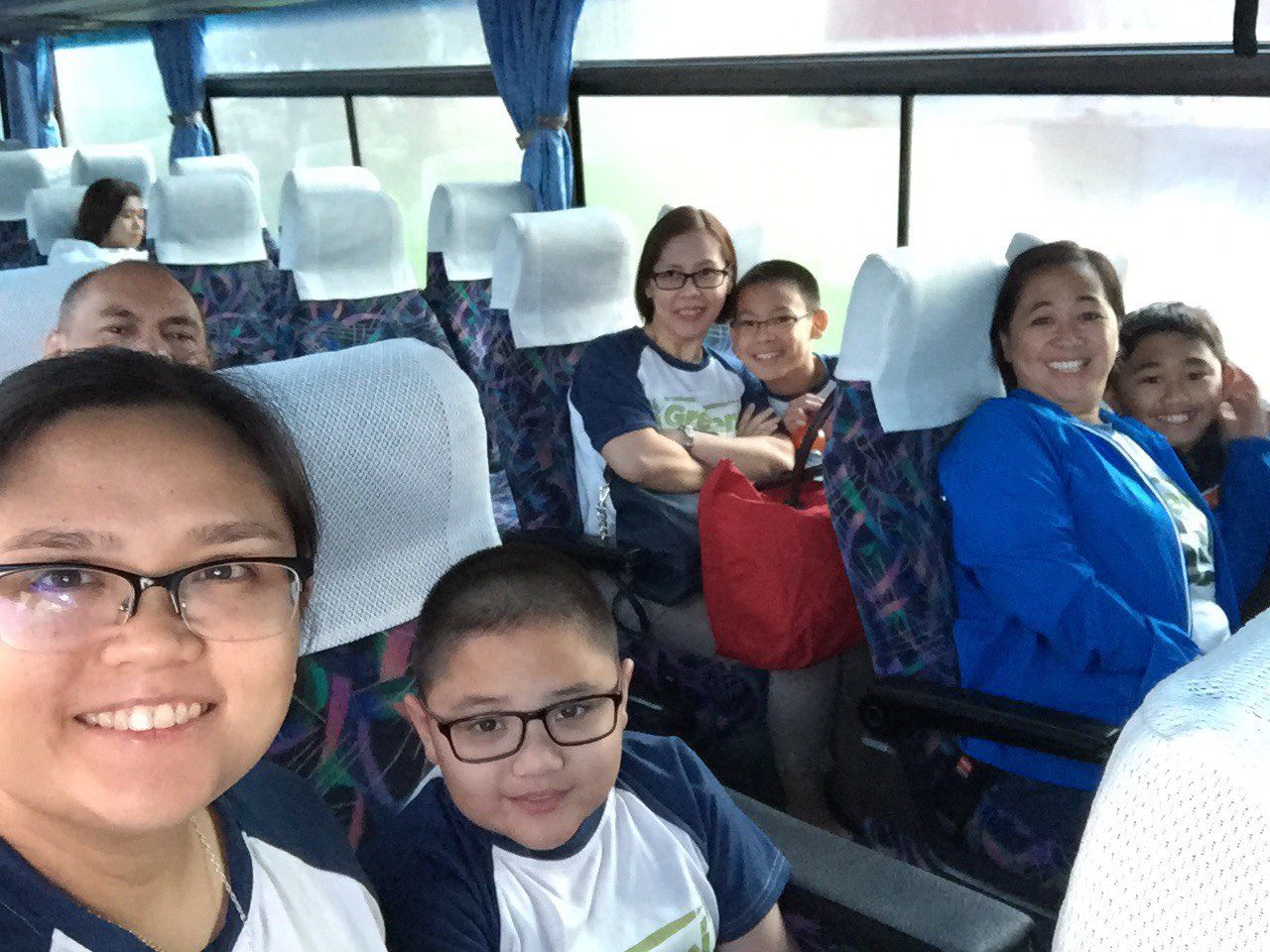 Photo credit: Ay-Ay Tanalgo
The volunteers were first given a demonstration of how to do the tree planting. What we did was actually transplant tree seedlings in cellophanes into the ground using shovels. We were taught to remove the plastic from the seedlings first before burying and covering them with soil.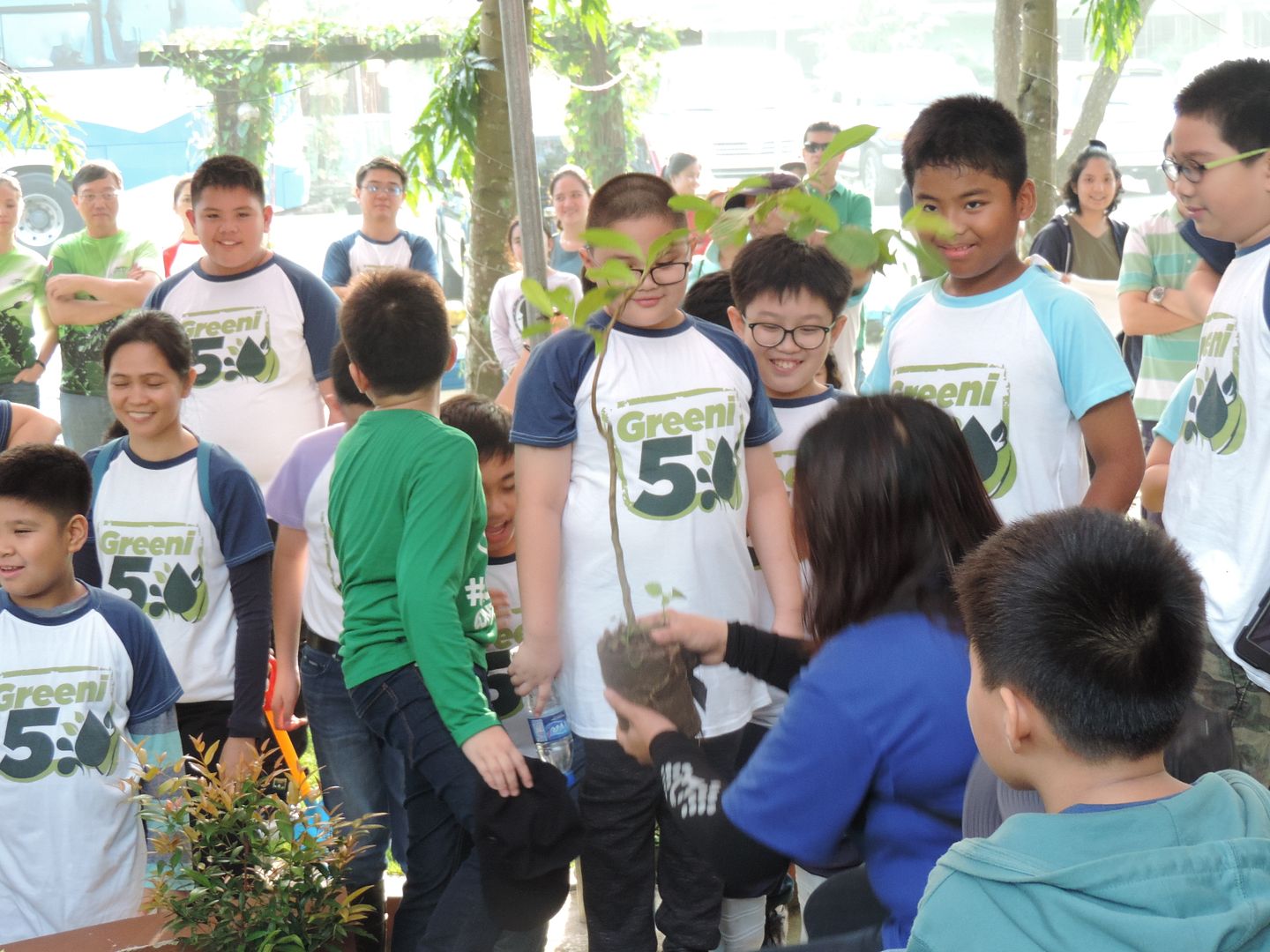 We had to walk several minutes to get to the planting site, and because it rained the previous days, parts of the trail going there were muddy and wet.
We were actually asked to bring rain boots for this activity, and although all three of us (hubby, me and son) brought our rain boots, only our son wore his. Ergo, he was the only one spared from the dirt and the mud. Lol!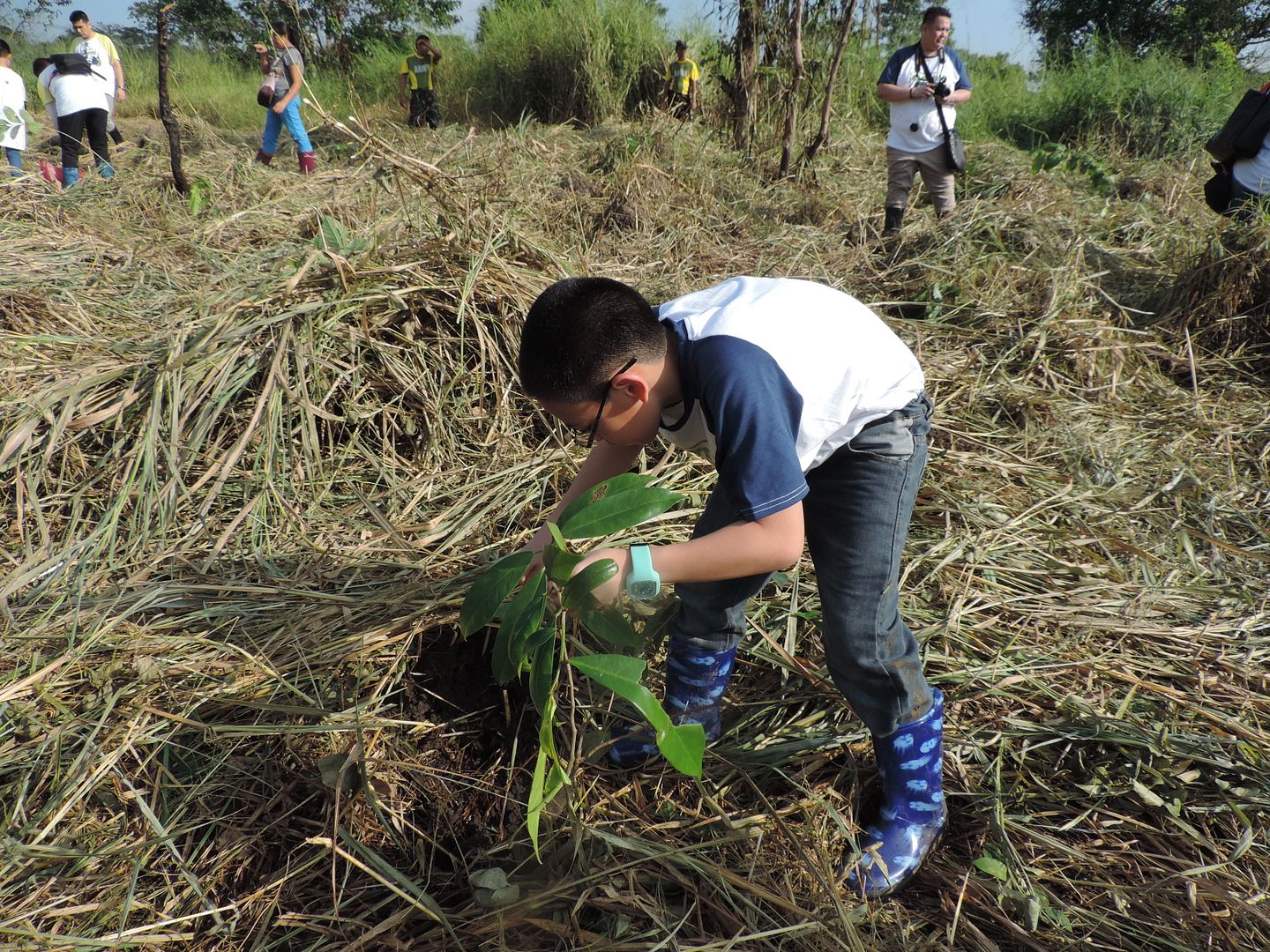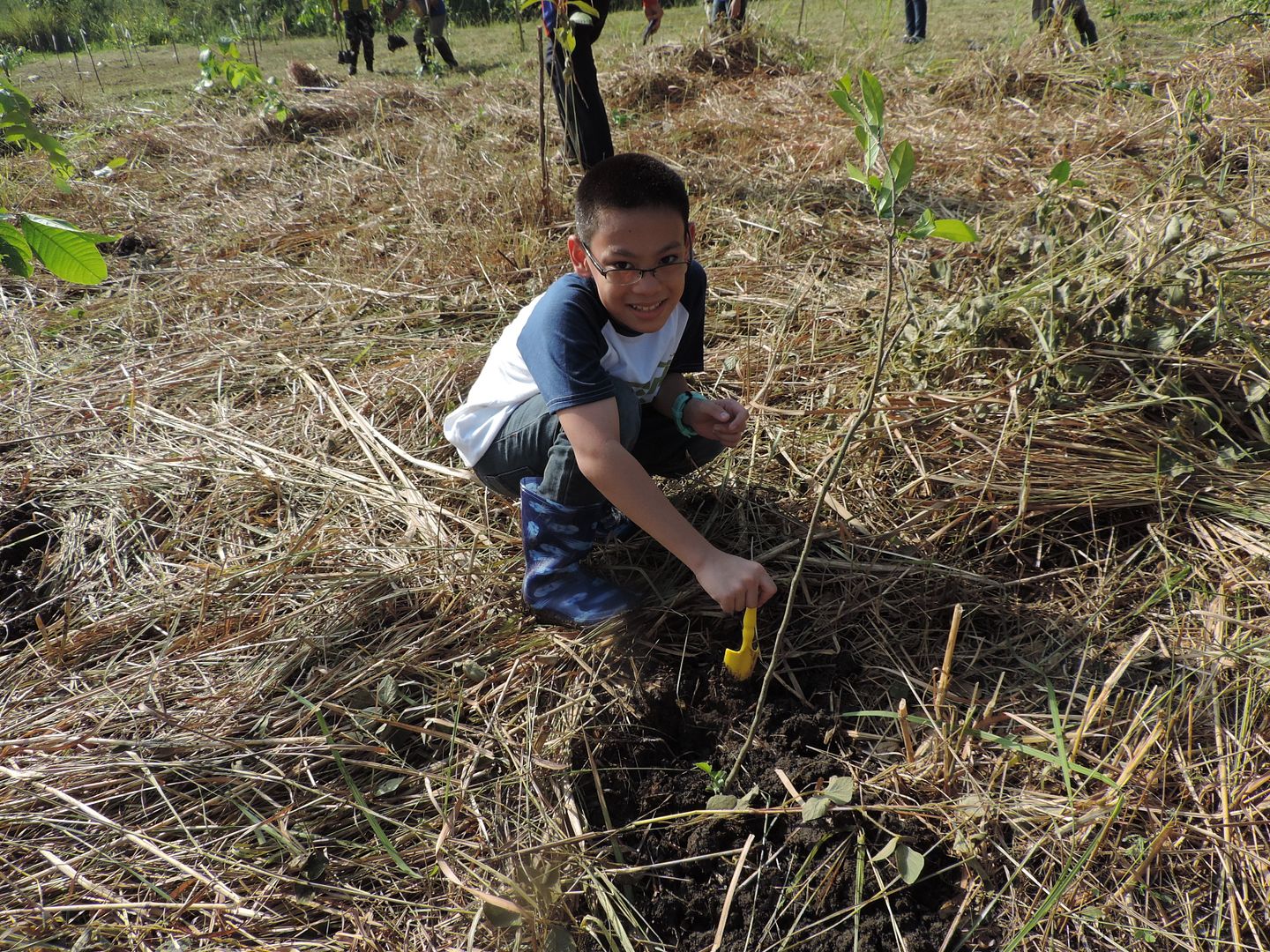 The sun's rays were all ablaze. Everyone was perspiring but nobody seemed to mind.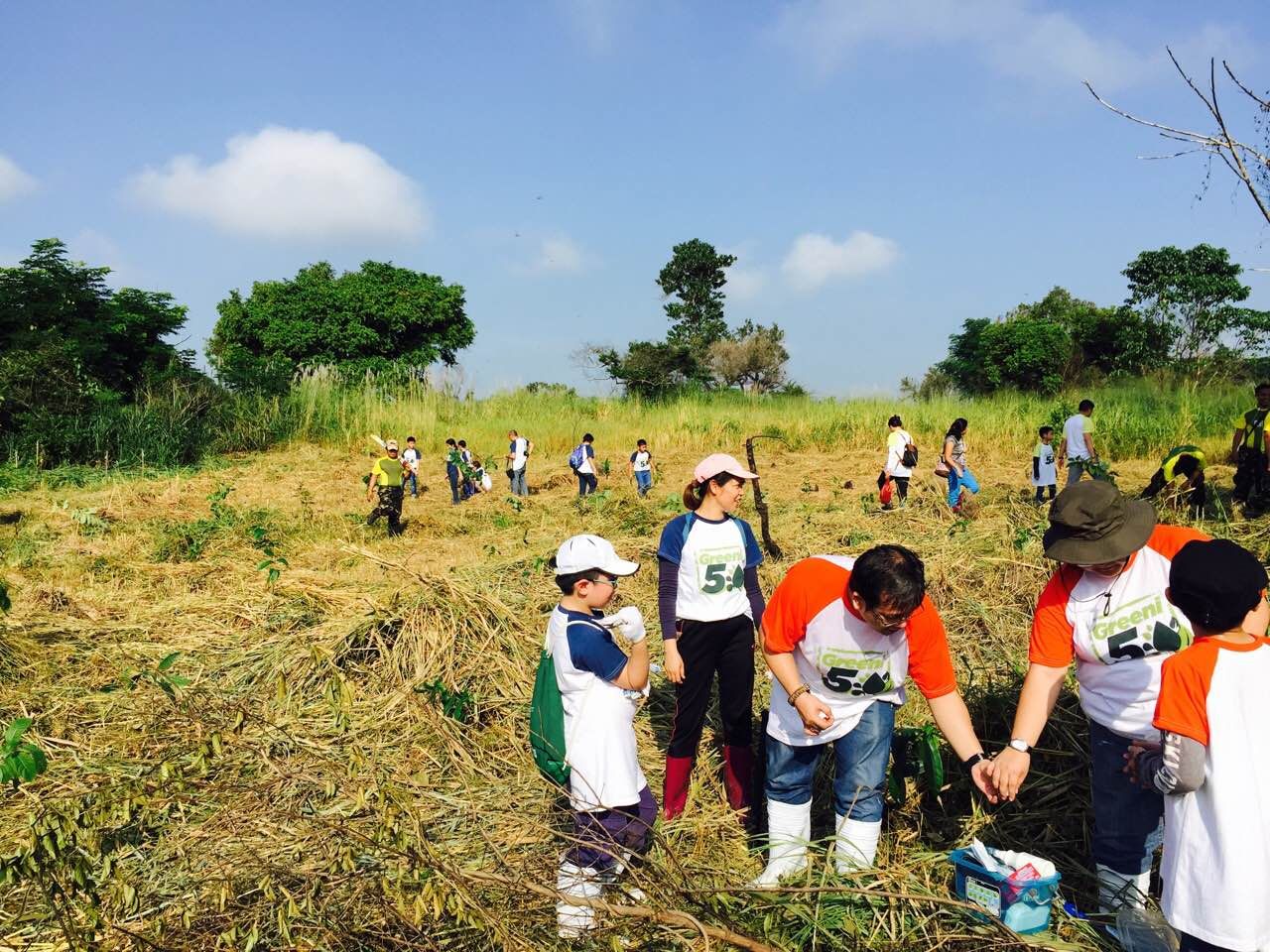 Tree planting wasn't easy, but the thought that we're doing it for the environment put a smile on our faces.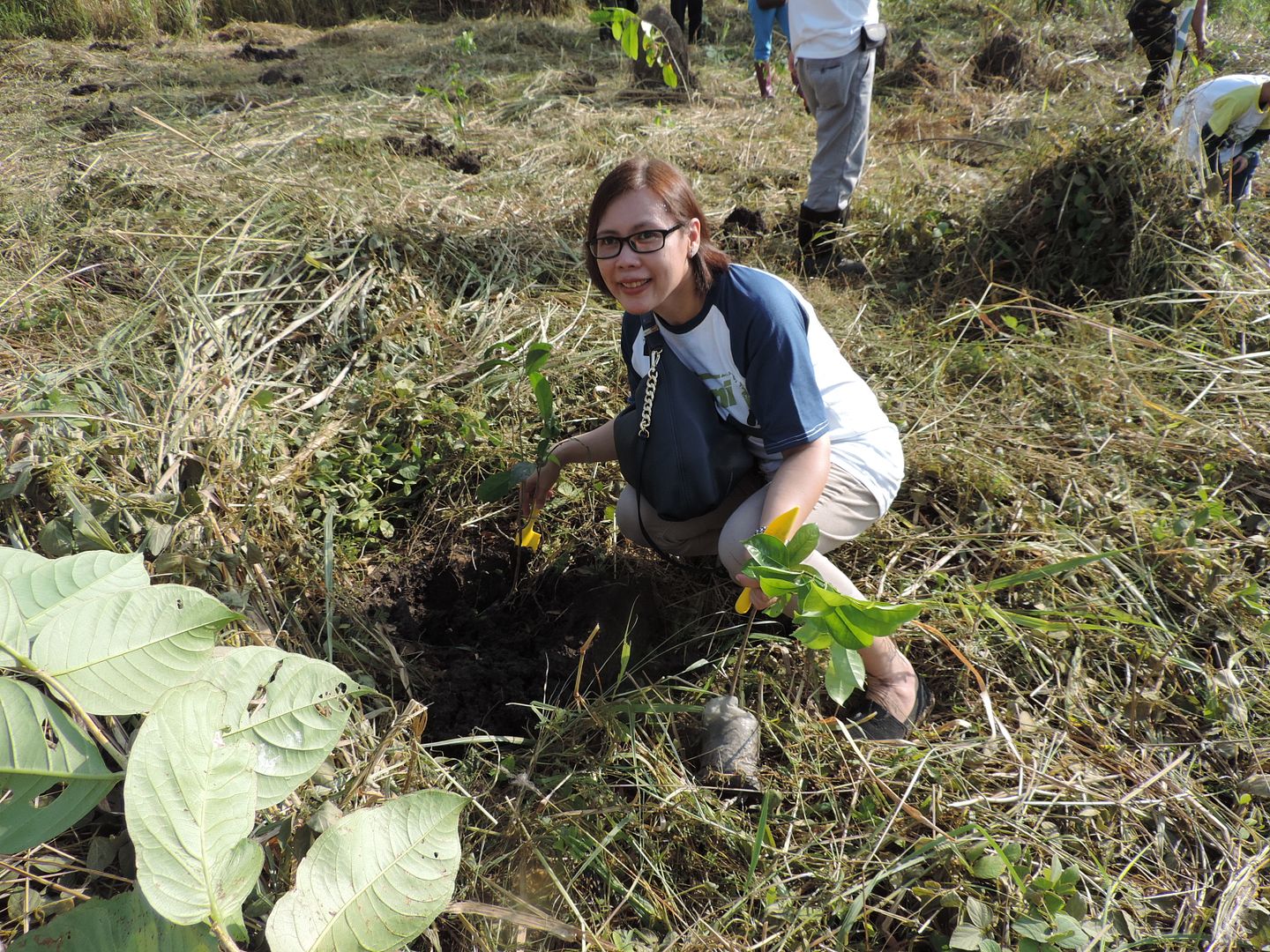 We were all determined to accomplish our goal of planting 300 trees. And yes, we did it!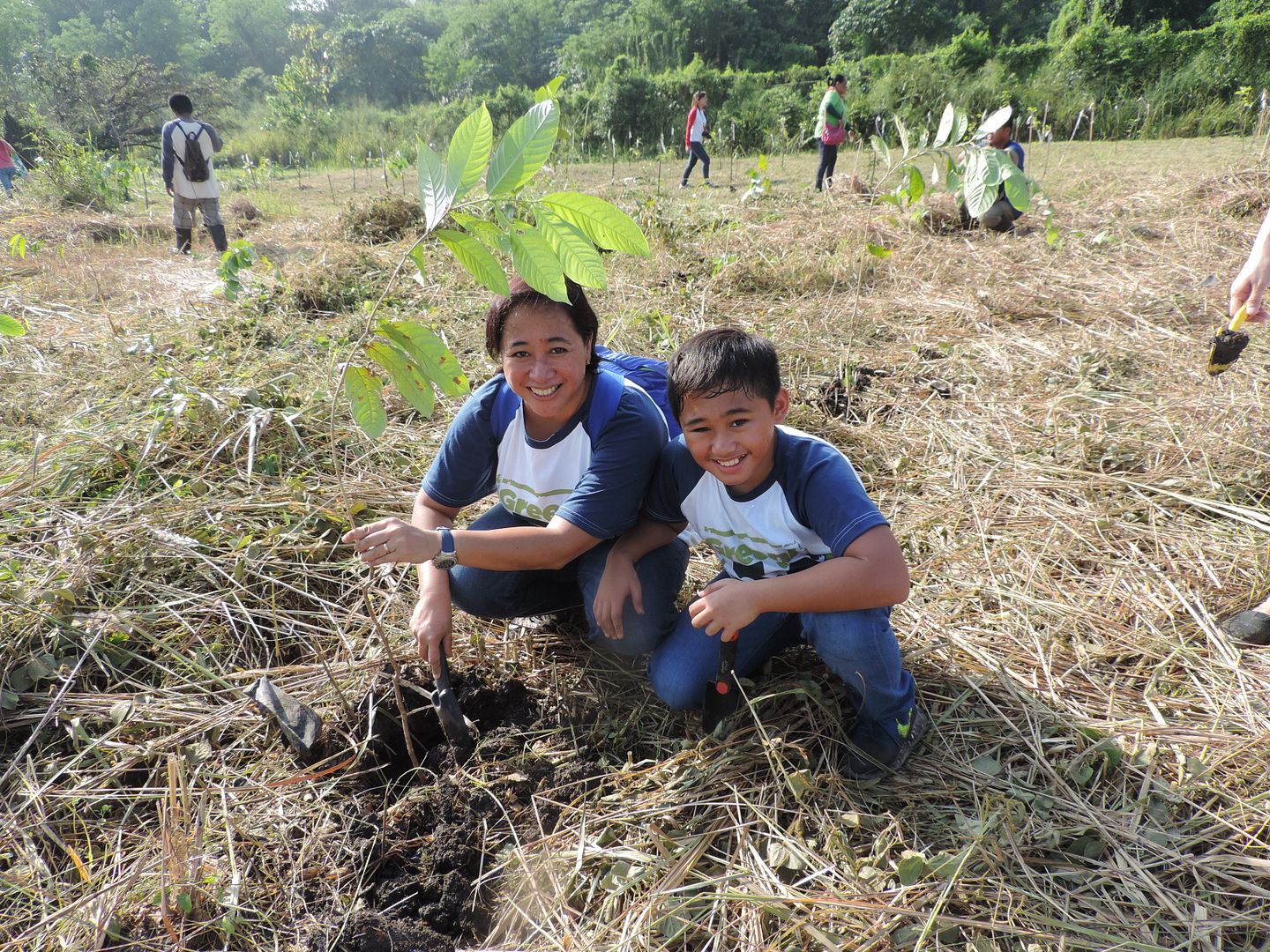 After planting, we headed back to Jalata Resort inside Camp Aquino to have brunch with the DENR personnel and Army volunteers. Food was provided by Bacolod Chicken Inasal courtesy of our very generous class couple representatives, JM and Ay-Ay Tanalgo.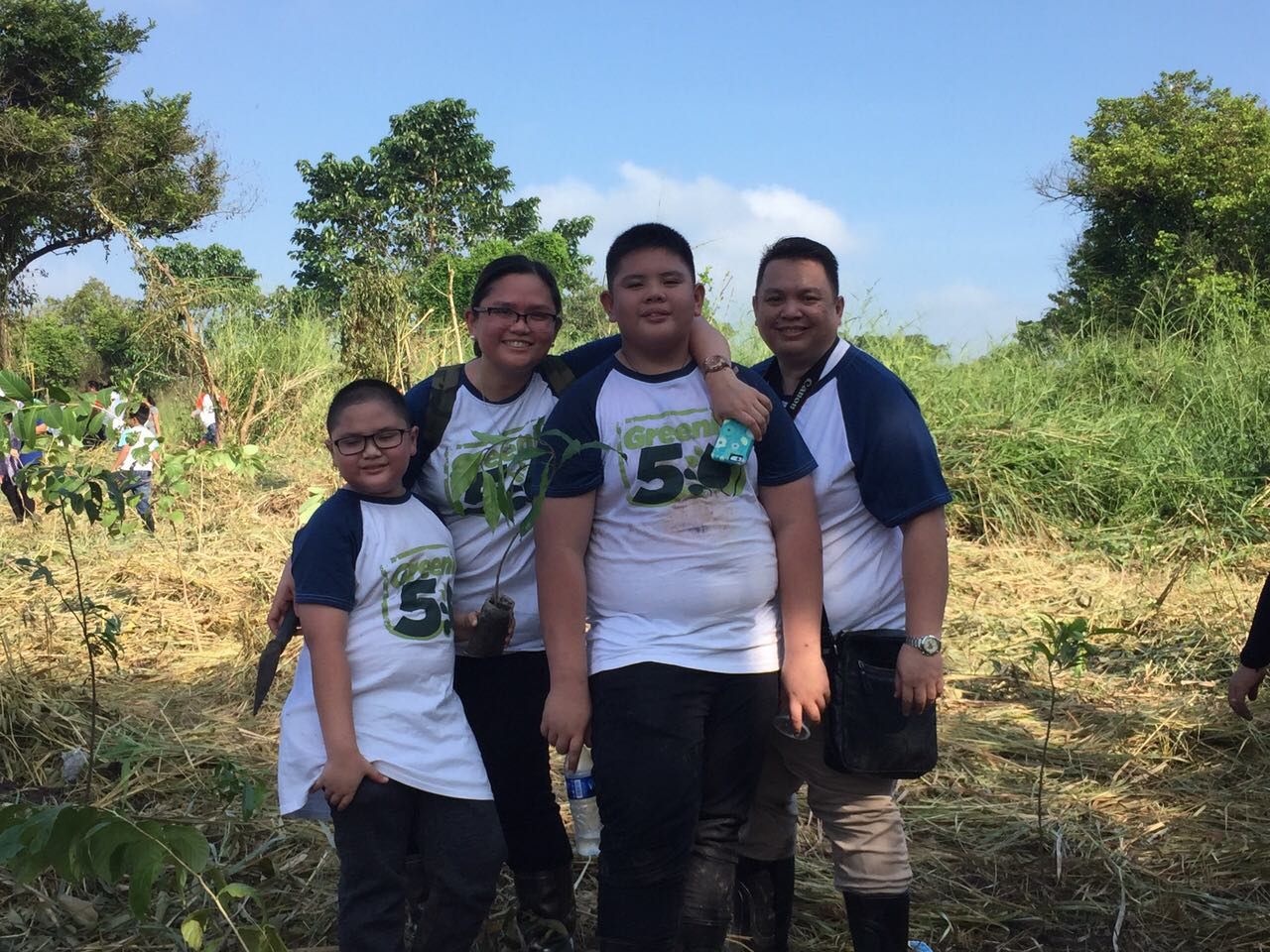 The Tanalgos
The
Greeni5 Tree Planting Activity
was spearheaded by the La Salle Green Hills Parents' Association Grade 5 (LSPA Grade 5) in partnership with the DENR Community Environment & Natural Resources Office – Tarlac and the Philippine Army Internal Affairs Group (Camp Aquino).
It felt really good to be part of this meaningful endeavor. As a parent, I was proud of the boys who braved the long travel and the sweltering heat to do their part in protecting and preserving our environment. Here's a video of the Greeni5 Tree Planting Activity.
Thank you, LSPA Grade 5, for giving us the opportunity to do something worthwhile. And yes, we will definitely support your future undertakings because at Greeni5, "we care, we share."