Last November 6, Justin, together with two other classmates, participated in the 2016 Eye Level National Math Competition held at the Fermin Hall of Ateneo Grade School, Ateneo de Manila University in Quezon City.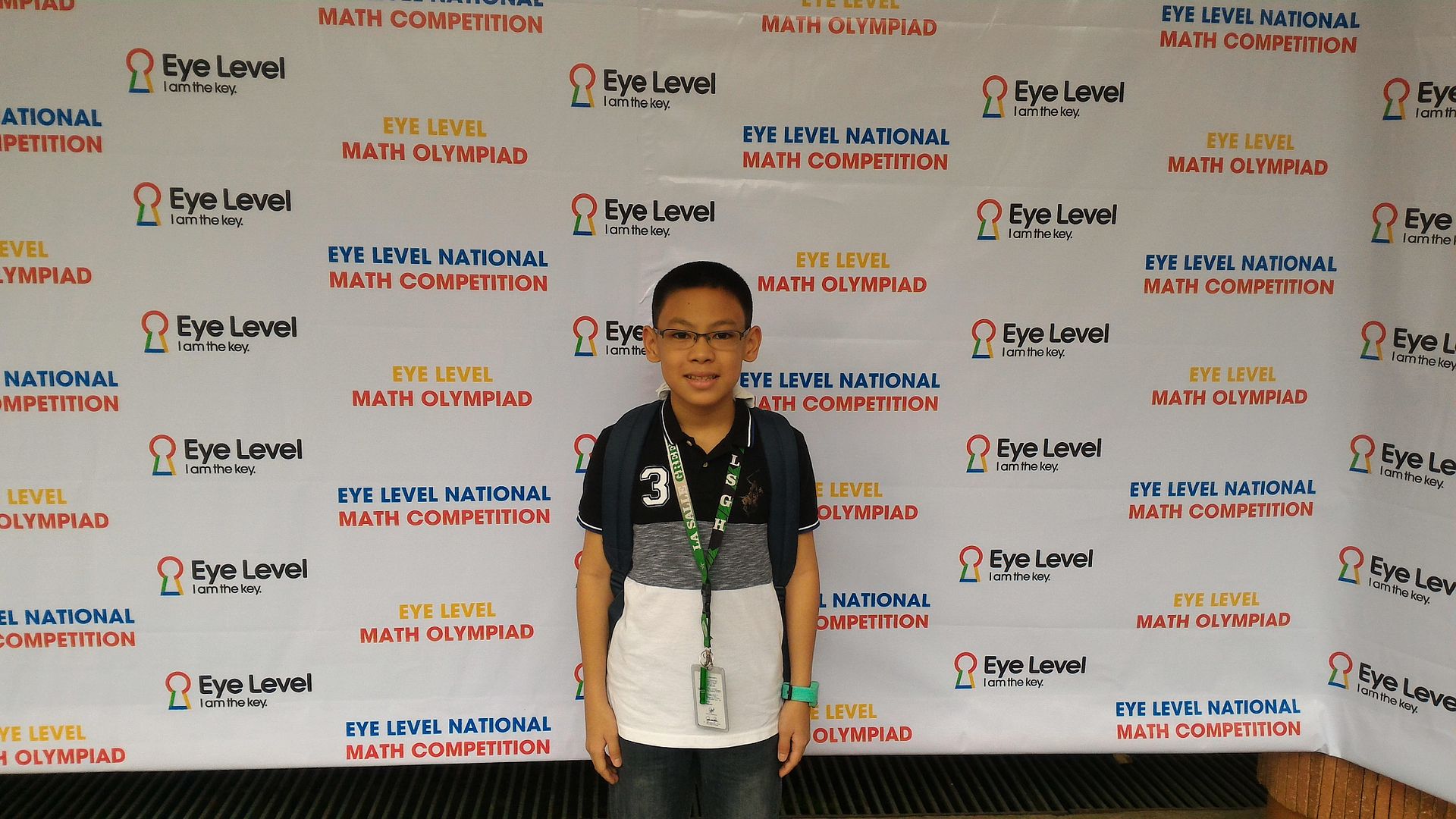 This was his second time to join Eye Level Math competition. The first time was when he was in
Grade 3
. This year, Grades 1 to 6 pupils from 75 schools took part in the competition. Test booklets for each grade level consists of 40 questions that the students have to finish in 50 minutes.
After the test, Justin said he failed to answer around 3 items due to lack of time. We told him that's okay. What matters is that he did his best. Winners of the 2016 Eye Level National Math Competition will be announced on or before the first week of December.