Cleaning products are essential items for every household. With a wide variety of cleaning products available in the market that perform the same action, we often fail to notice their differences. Hence, we end up using cleaning products that pose risks to our health.
To avoid getting sick, we should choose the soap products we use at home wisely. For washing of hands, we need to use products with anti-bacterial properties like the
Cleene Foaming Hand Soap
that we can place in our kitchen and bathrooms. It has a special pump that converts the small amount of liquid into foam needed for regular handwashing.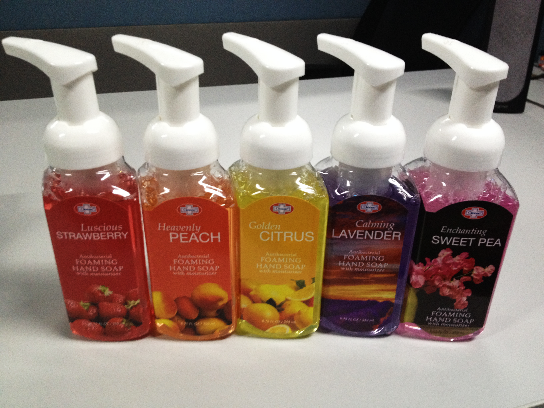 Cleene Foaming Hand Soap has antibacterial and moisturizing properties. It comes in five scents namely: Luscious Strawberry, Heavenly Peach, Golden Citrus, Calming Lavender and Enchanting Sweet Pea, and it's available in all Mercury Drug and leading supermarkets nationwide.