I got Justin's Report Card for the First Quarter of School Year 2016-2017 last September 16. He was a bit sad because he only made it to the Second Honors list. That's because he got a grade lower than 94 in one subject, which is his most challenging subject so far this Grade 5.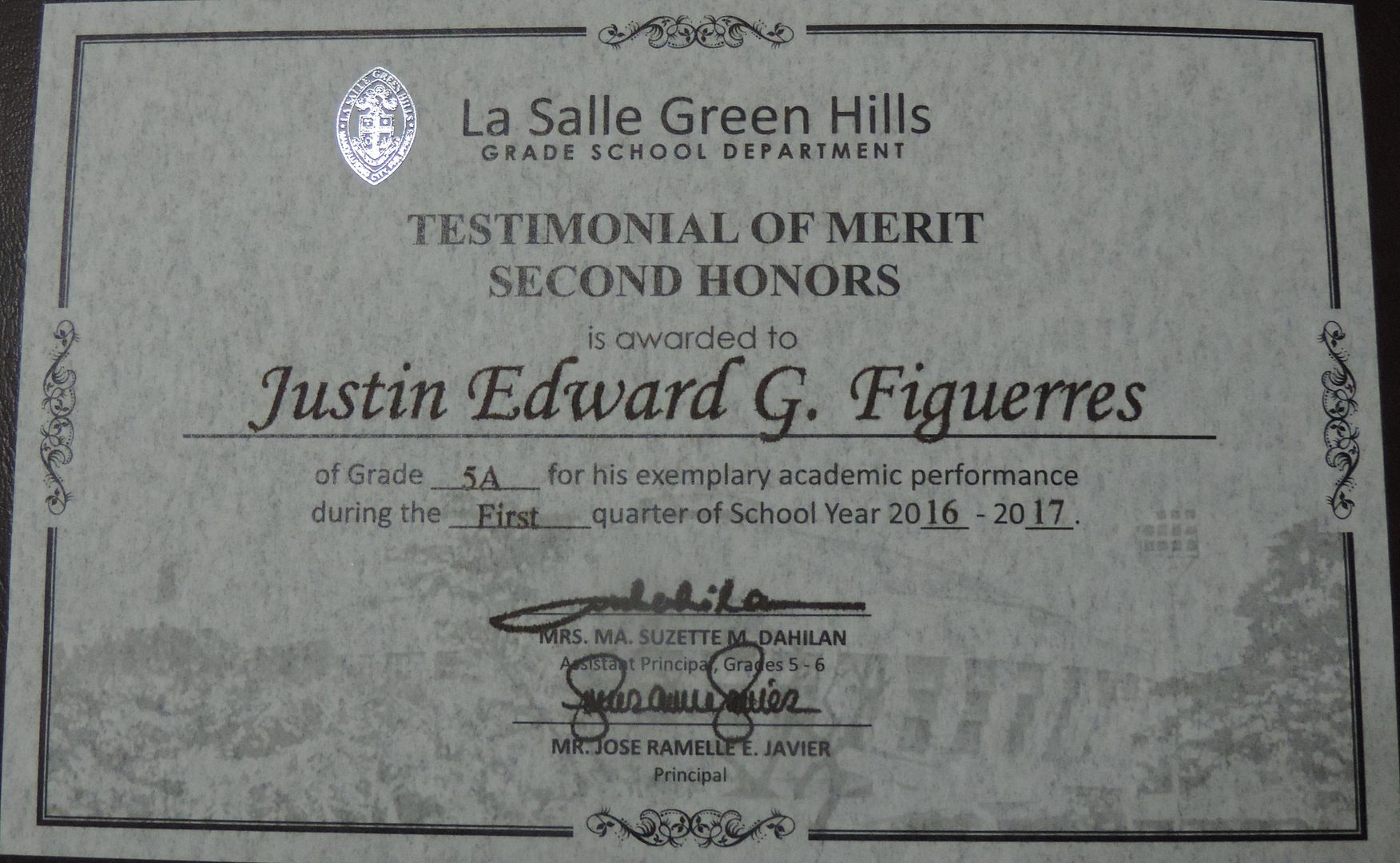 Aside from making it to the Second Honors list, he also received certificates of merit for Outstanding Conduct and Perfect Attendance for the First Quarter.
Congratulations, Justin! We're so proud of you! Continue doing your best as you enjoy learning and being with your classmates and teachers every school day. We love you, anak!