In an educational workshop held for moms at Tood English Food Hall in SM Aura last July 28, mommy bloggers and all of the guests present learned valuable information that can guide them in their choice of products to buy for their kids. NIDO 3+ #CheckTheLabel event was hosted by the ever bubbly and pretty Delamar Arias.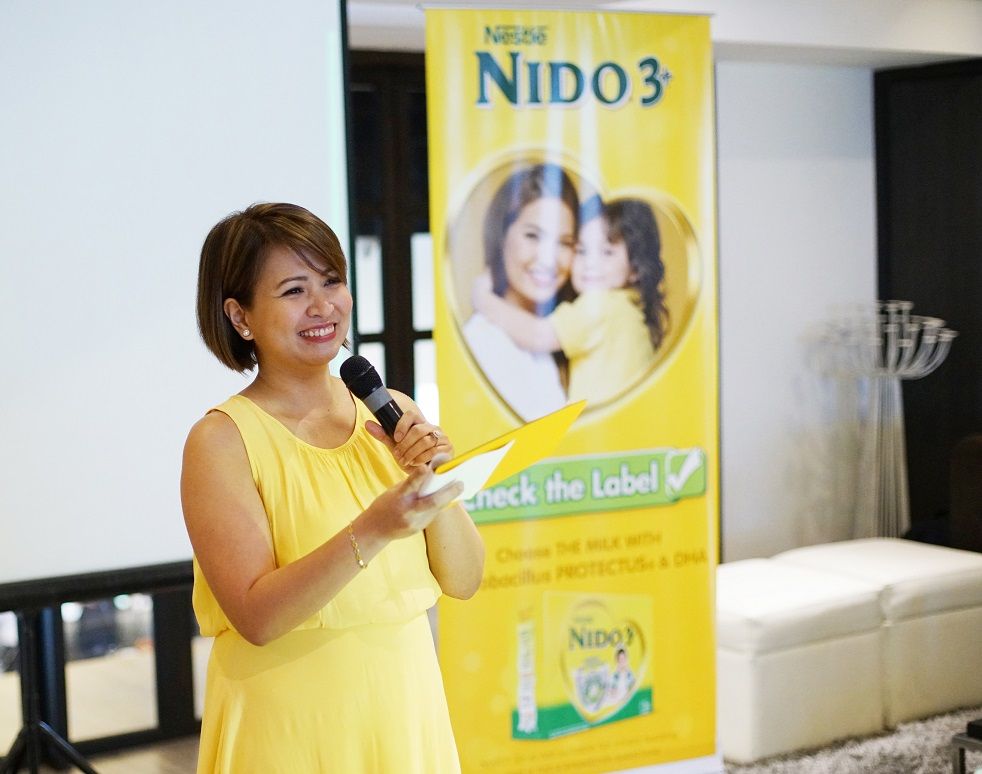 Being a paranoid mom that I am, I meticulously check the labels of food products that I purchase every time I do my grocery shopping. I make sure that the food I buy for my grade-schooler doesn't have a lot of sugar or salt. To be honest, I thought I was already an expert in that area, but I was wrong. This NIDO 3+ workshop made me realize that there's still a lot I need to know about a certain product other than just its sugar and sodium content before I decide to put it in my grocery cart.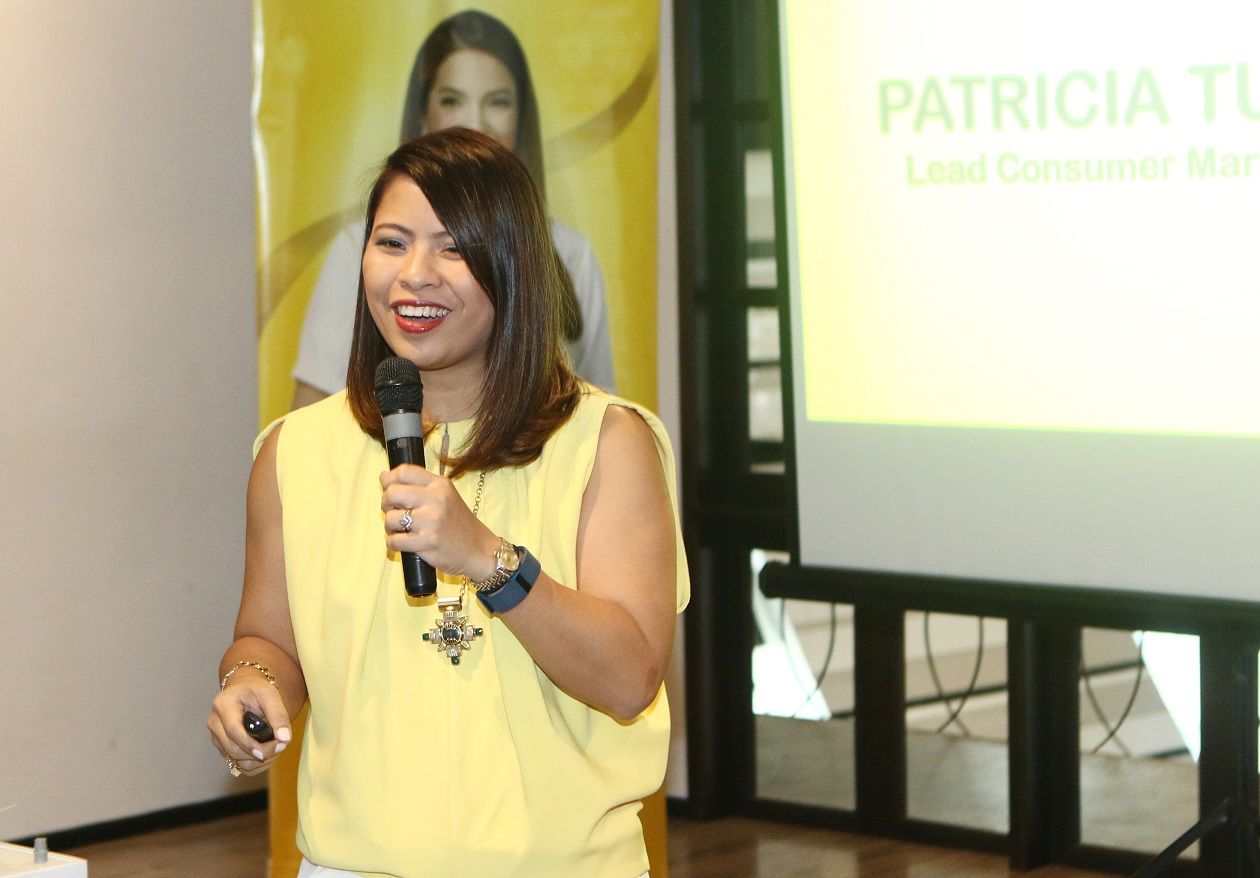 Patricia Turcuato, Lead Consumer Marketing Manager
They say, "Mothers know best." But sometimes, mothers like myself also need help when it comes to making the right decisions for our children, especially if it concerns their health. It's quite normal for us to seek child care advice and parenting tips from experts and from our own family and friends, but too much information can make us confused and unsure if we're doing the right thing.
Arlene Tan-Bantoto, Country Business Manager for Nestle Infant Nutrition
This confusion and uncertainty among moms prompted
NIDO 3+
to launch
#CheckTheLabel
, an educational campaign to encourage mothers to read and have a better understanding of food labels so that they can make smarter and healthier choices for their children.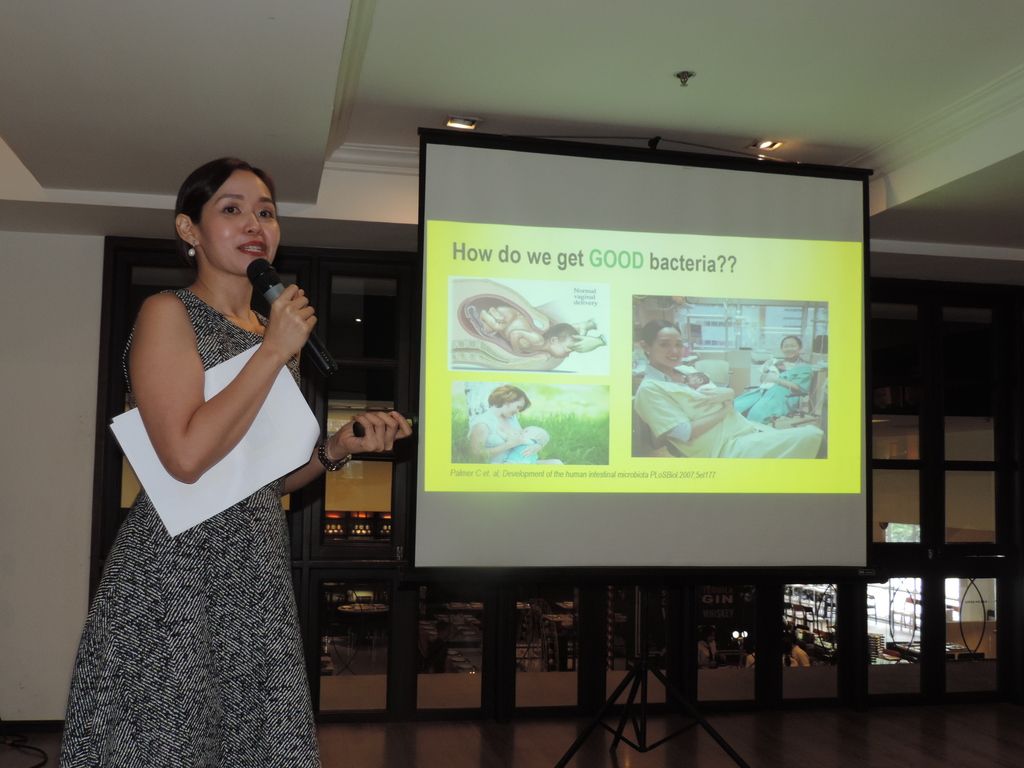 Dr. Celeste Gomez, Guest Pediatrician
Guest pediatrician
Dr. Celeste Gomez
gave an informative talk on good bacteria and probiotics. She said we get good bacteria after we're born, when we're breast-fed and when we eat foods rich in probiotics.
Ditas Sagarbarria, Nutrition Adviser for Nestle Infant Nutrition
Ditas Sagarbarria
, Nutrition Adviser for Nestlé Infant Nutrition, taught guests how to properly read food labels and provided everyone with a better understanding of the significance of how the ingredients in each product are listed.
What Should We Look for in Food Labels?
When we read food labels, we don't just look for the ingredients of the product. Below is a list of things we should do when reading food labels.
• Check the order of ingredients on the product label. When we read food labels, we check the products' ingredients, right? Here's an important thing I learned from the workshop. Aside from checking the ingredients, we should also look at the order by which these ingredients are listed. Why? Because this order indicates which ingredient has the highest (first ingredient listed) and lowest (last ingredient listed) amount or quantity in the product. So be wary of products that have sugar, salt, saturated fat or sodium as the first ingredient listed on the product label. By meticulously checking the product label, we can help prevent the risk of obesity, diabetes and other lifestyle-related diseases.
• Review the nutrition facts. It is also important to read the nutrition information on the product label to know if the product meets the daily nutritional requirements of our children, especially during their crucial growing-up years. This helps ensure that our child is having a healthy, balanced diet.
• Identify nutrients that are unique to a brand. Not all food products like milk are created the same. Make sure the one you choose will provide for your children's needs and more.
Why Should You Choose NIDO 3+?
Developed by the best of Nestle Research,
NIDO 3+
is the only milk brand with
Lactobacillus PROTECTUS®
, millions and millions of live good bacteria that maintain the balance of good and bad bacteria in the gut, which in turn help strengthen the immune system. A glass of NIDO 3+ contains this unique probiotic, as well as other essential nutrients like
Prebio®3
, indigestible fibers that serve as food for good bacteria to grow and survive; DHA, ALA, LA and Taurine to support proper brain structure; and high levels of vitamins A, D, Calcium and Zinc to support overall growth and development.
Sarah Lahbati Checks the Label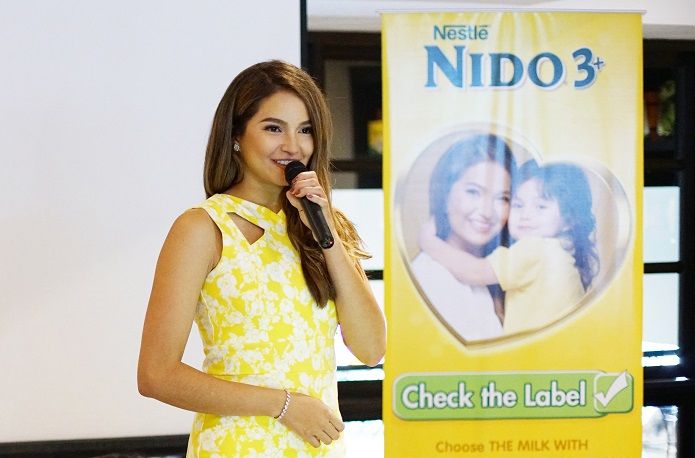 Young celebrity mom
Sarah Lahbati
is a proud NIDO 3+ mommy.
Sarah herself experienced the same dilemma of first-time moms when she was choosing a growing-up milk for son Zion when he turned three. She did her own research on her options, and by precisely checking the label, she knew that she made the right choice with NIDO 3+.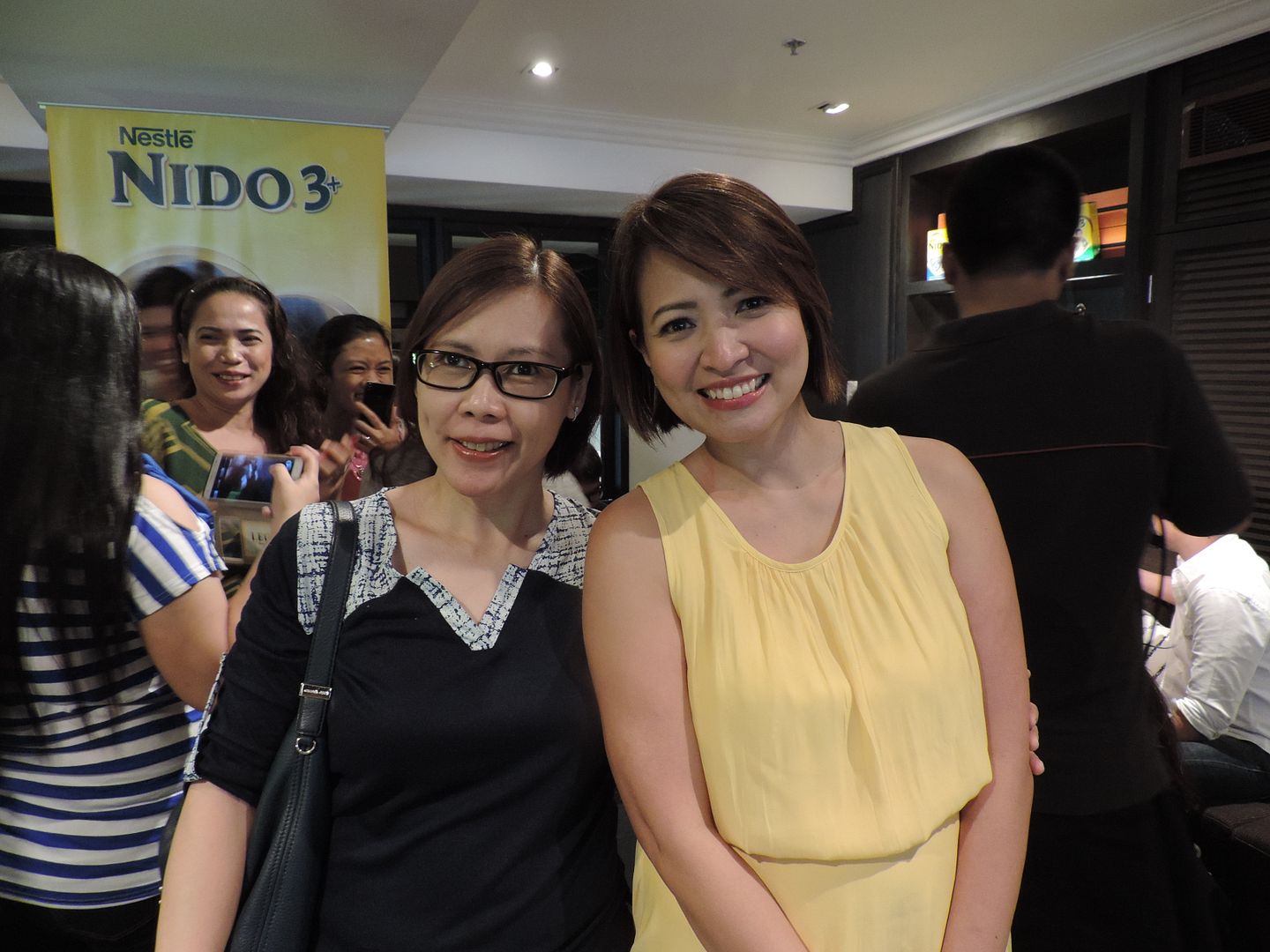 And oh, I didn't pass up the chance to have photo opps with the event host and the newest NIDO 3+ product endorser.
So how do you know what's best for your child? It's simple:
#CheckMoMuna
,
#CheckTheLabel
!
For more information, visit www.lakingamazing.ph.