School days for me are so hectic because I'm without a helper for almost three years now. Friends in the blogging industry who are aware of this know that I seldom attend events when school opens because I'm one busy and tired momma. But for a dear friend, I'll definitely make an exception. So when Joy Mendiola invited me to attend The Joy of Art Maki by Jannet and Bubble Man event, an event she herself organized, I said yes without hesitation. I personally had to greet Joy on her birthday and hand her my gift, albeit without a wrapper. See how busy I am? Lol! I'm really glad I was there because I got to do something that I didn't think I could do, make my very first rice sushi. I also got to take home a basketful of a promising household product (Bubble Man Dishwashing Liquid) that moms like me will find a practical use for in our homes.
About Joy
I first met Joy in Tintin Bersola-Babao's event many years back. We would also often bump into each other in blog events. Our sons, Juan and Justin, would eventually become events buddies as Joy and I would often bring them with us in our blog events.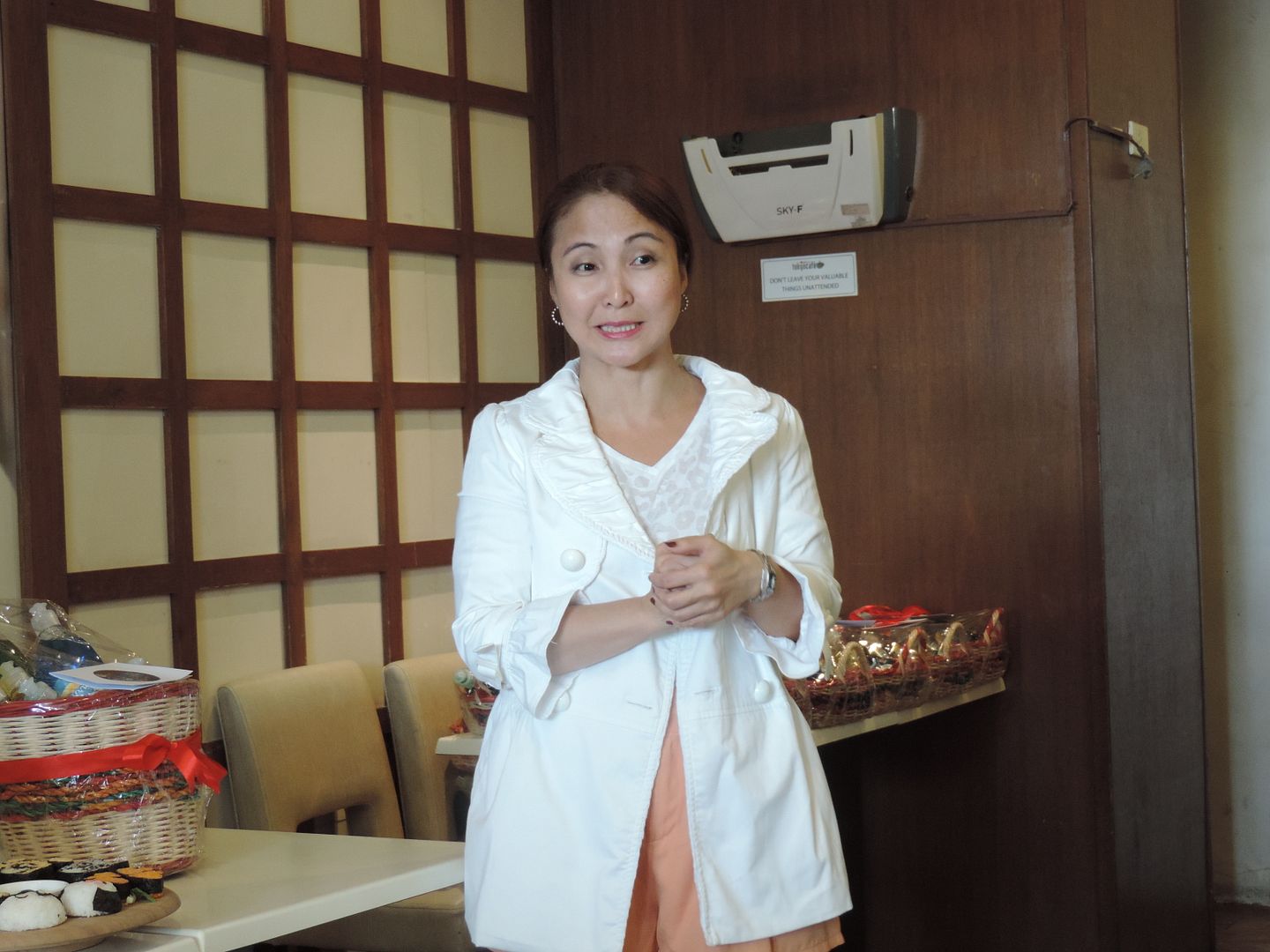 Joy is cool, confident, funny and a beautiful person inside and out. She is a happy wife and a proud mom of three good-looking children. A former HR Recruitment and and Training Specialist and Marketing Supervisor, she is now an events consultant of
Occasions of Joy Events
and a joyful lifestyle blogger of
www.occasionsofjoy.com
.
Bubble Man Dishwashing Liquid
It wasn't the first time I saw Bubble Man Dishwashing Liquid. I've read reviews of this product from other blogs, and I'm also excited to try it. Watch out for my review soon.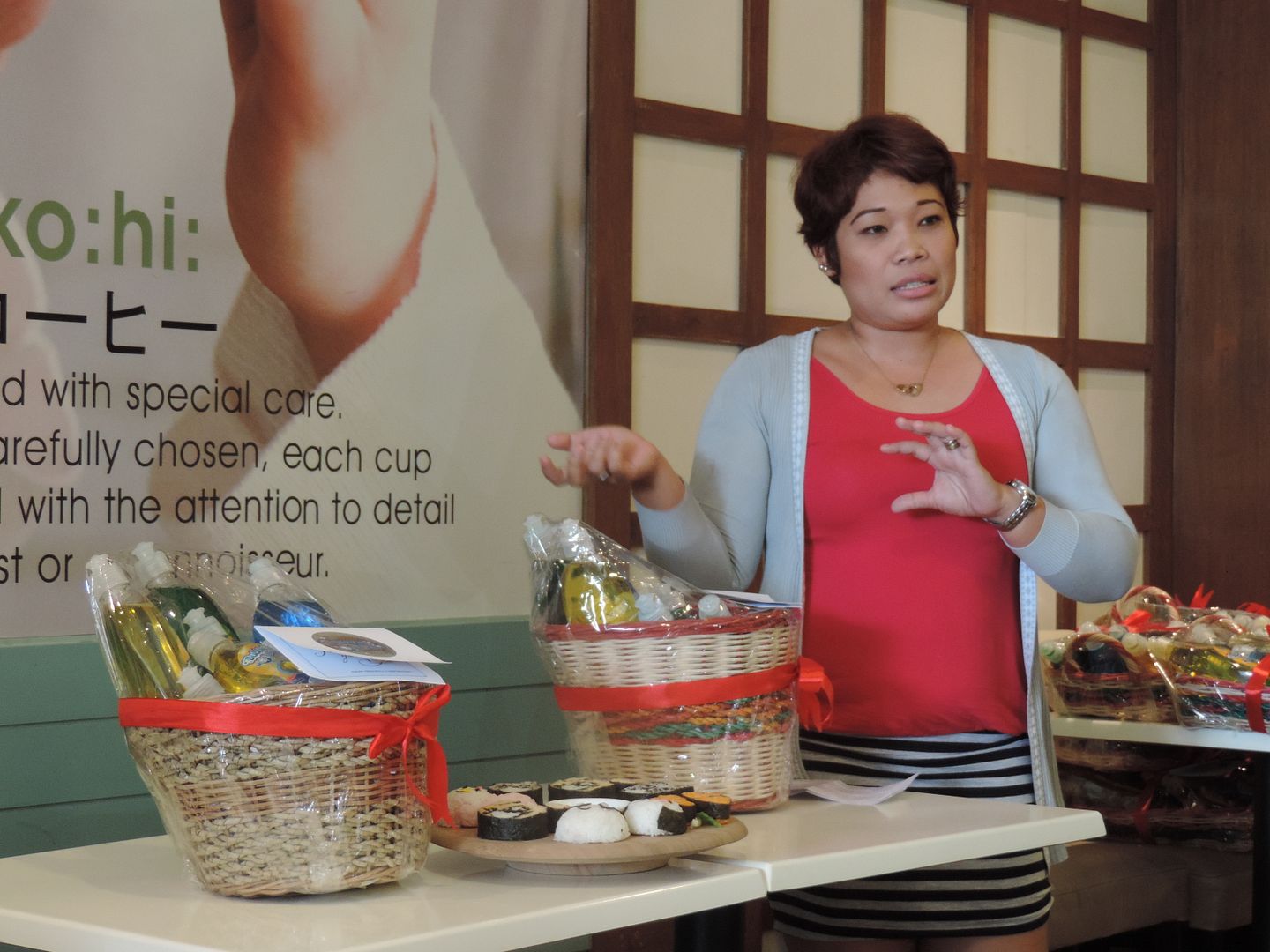 Ms. Jen Dizon from Mikewell World of Household Products Company talks about Bubble Man Dishwashing Liquid
Bubble Man Dishwashing Liquid
is a biodegradable eco-friendly product so it's safe for the environment. Prices are quite affordable at Php32.50 (55 ml), Php65.00 (20 ml), and Php120.00 (880 ml).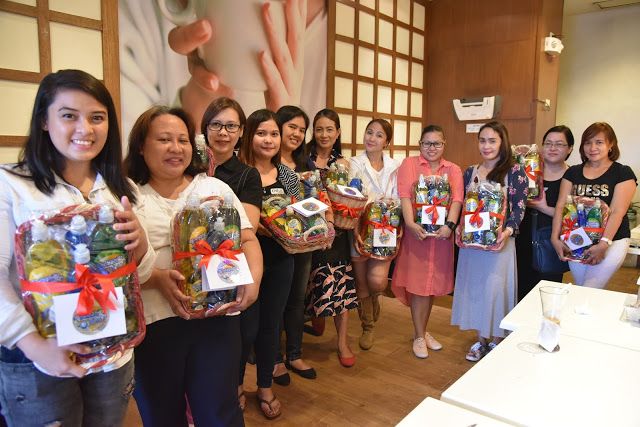 Bubble Man Dishwashing Liquid is a product of Mikewell World of Household Products Company that's available in local supermarkets nationwide. Visit their
FB page
for more details.
Art Maki by Jannet Salazar
First of all, I eat sushi and maki rolls, but I have no idea how to make them. That dilemma was solved when Ms. Jannet Salazar (Instagram: @jannet65) taught our small group how to create rice sushi.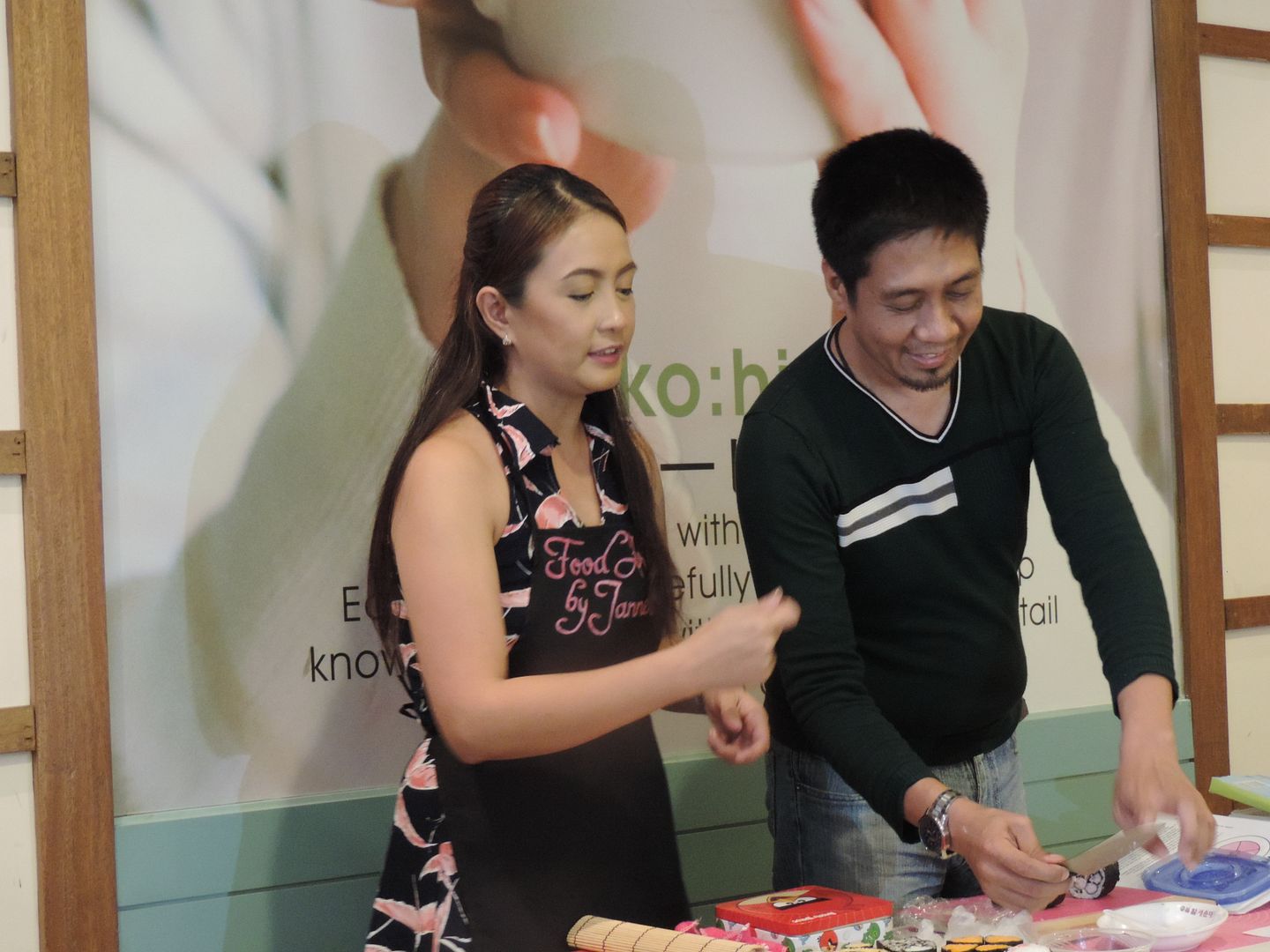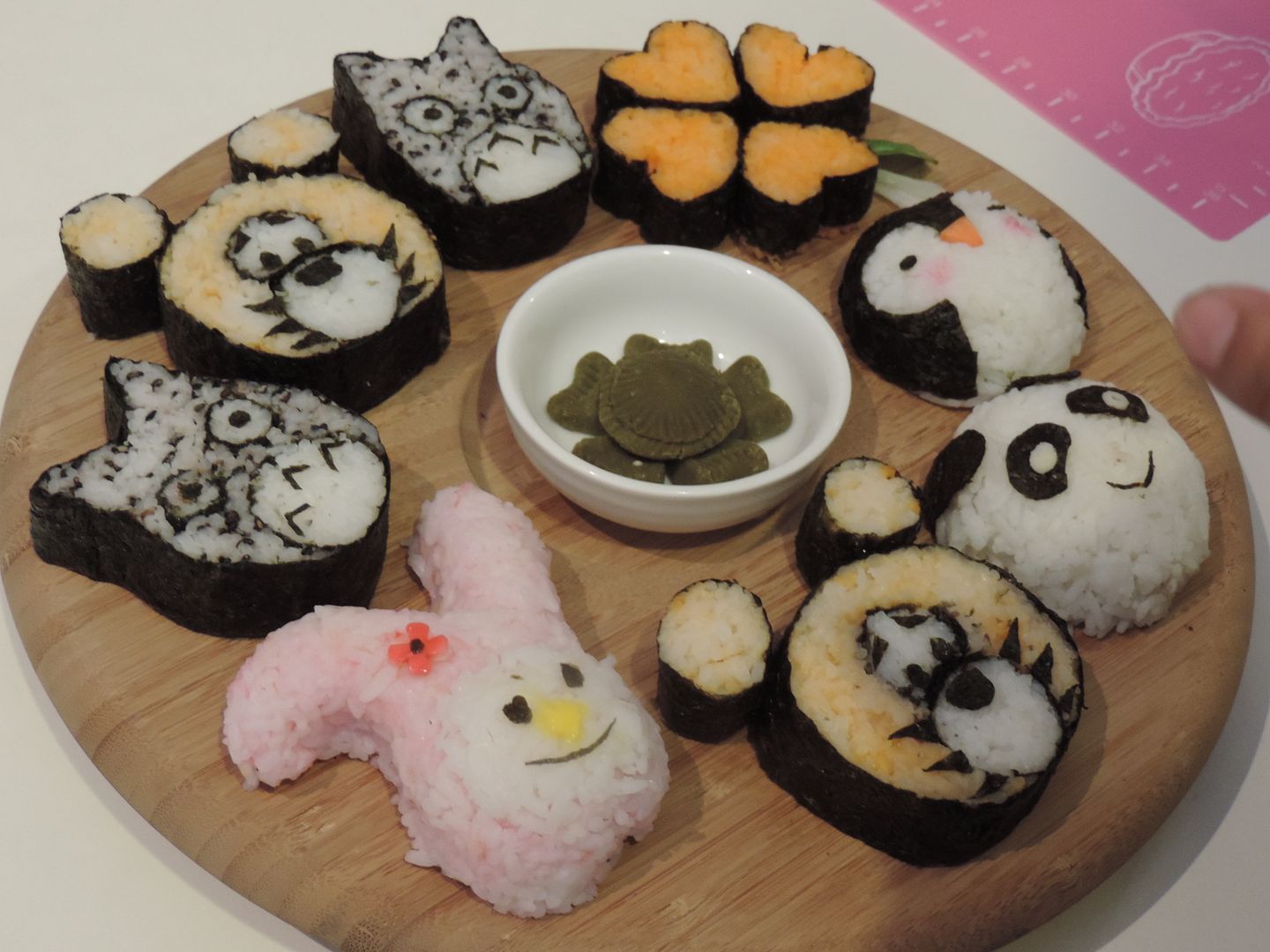 Top to bottom: Ms. Jannet Salazar, certified art maki instructor, with husband Alvin; some of her sushi creations
Jannet is a hands-on mom and housewife who owns a photo booth business and does arts and crafts on the side. She is also into food art, documenting her creations through photography. Jannet is also the first Filipina art maki instructor certified by the Japan Sushi Instructors Association (JSIA). She completed her certification course at the Tokyo Sushi Academy in Japan.
Look at this
Flower of Peach
that I made. Not bad for a first timer, huh?
And here's me proudly showing off my creation with the maki expert herself.
Visit Jannet's
FB page
to know more about food art and see more of her awesome creations.
The Joy of Art Maki and Bubble Man event was held at Tokyo Café located at the lobby of GoHotels in Boni Avenue, Mandaluyong. Tokyo Café serves great coffee and delicious authentic Euro-Japanese cuisine. You may reach them at this number: (02) 477-3844.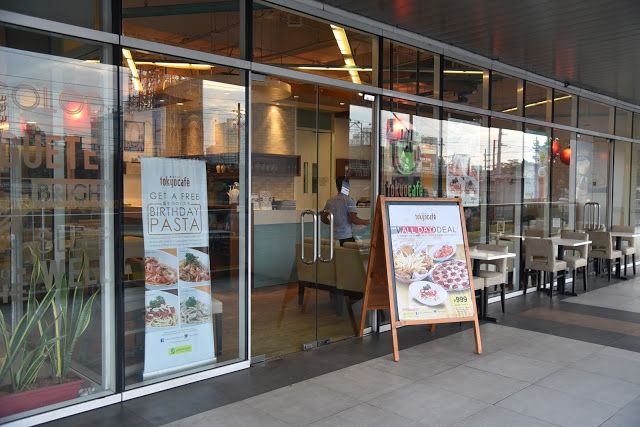 Because I needed to get home before my son arrived from school, I had to leave the event ahead of time, so I missed enjoying the food and chit-chat with the rest of the group, but I still got to enjoy my Loco Moco from Tokyo Café. It was good!
Thanks for inviting us to this event, Joy! Until the next!