Less than a week after our summer outing at Edsa Shangri-La Manila, we went to Baguio with my niece and nephew, Justin's cousins. We stayed at the Manhattan Suites for 4 days and 3 nights.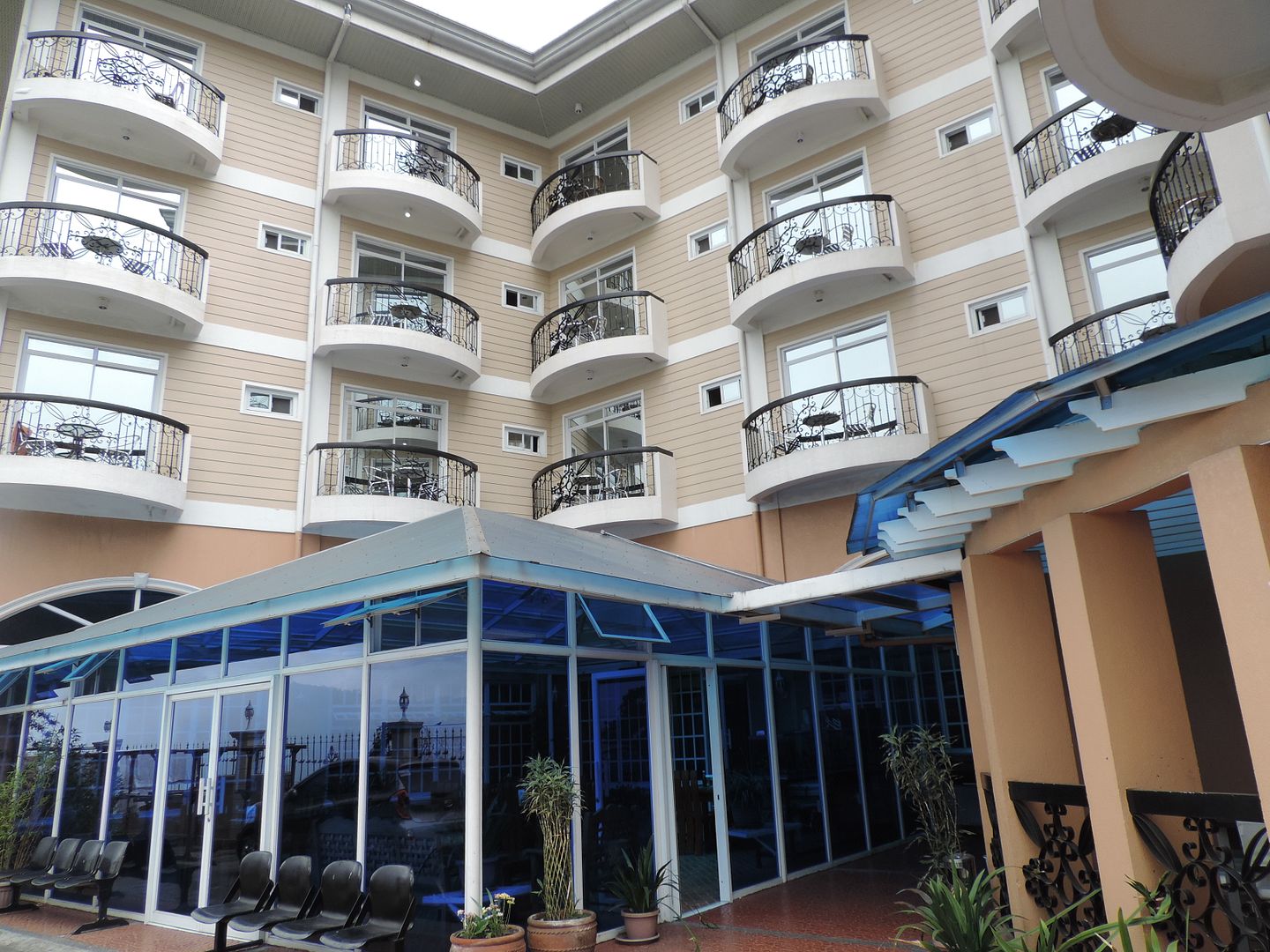 Manhattan Suites
is a 3-star hotel located on Septic Street, Baguio City. It's a few-minute drive from SM Baguio.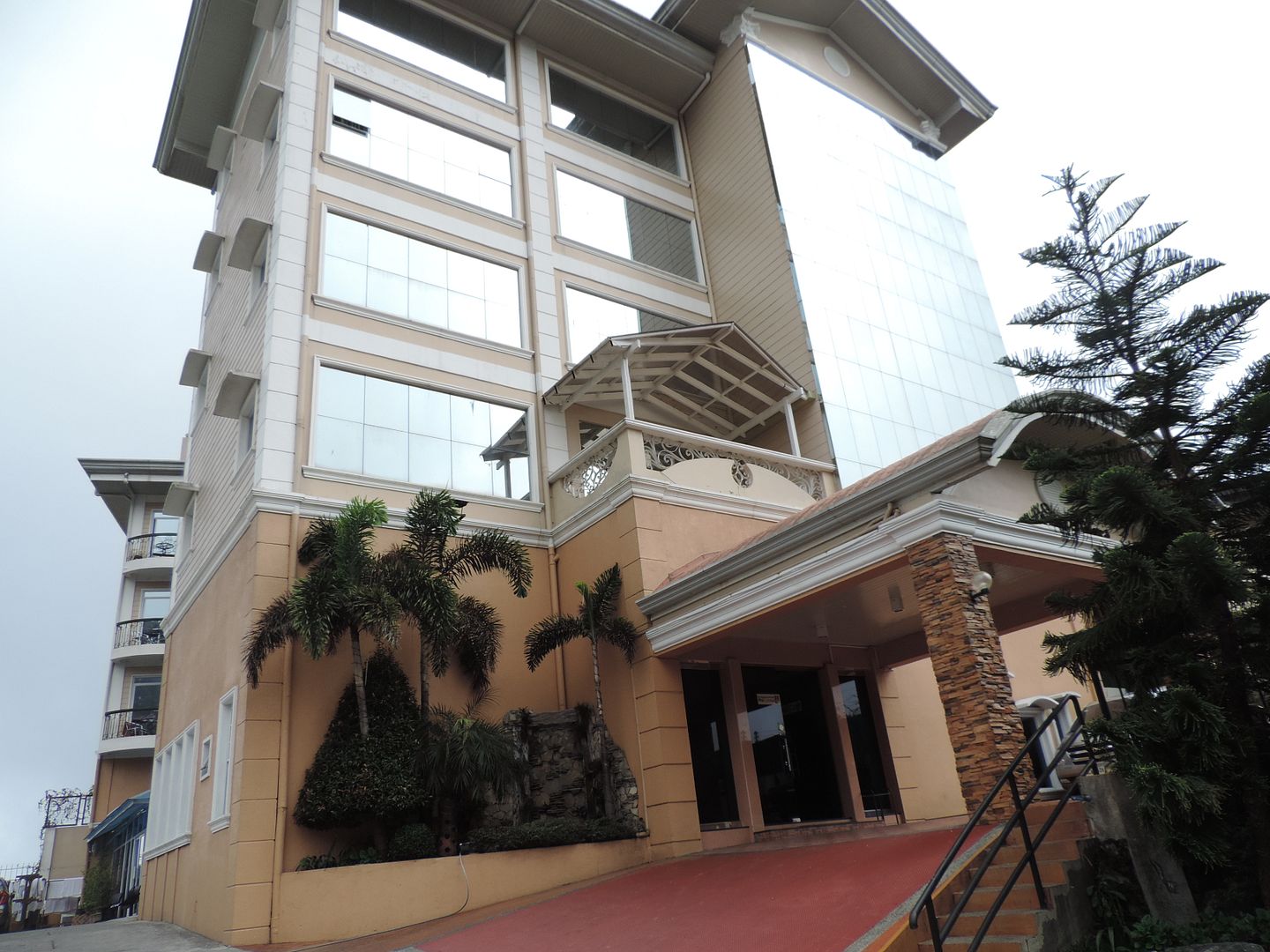 They have a total of 21 rooms for couples and families of up to 6 people.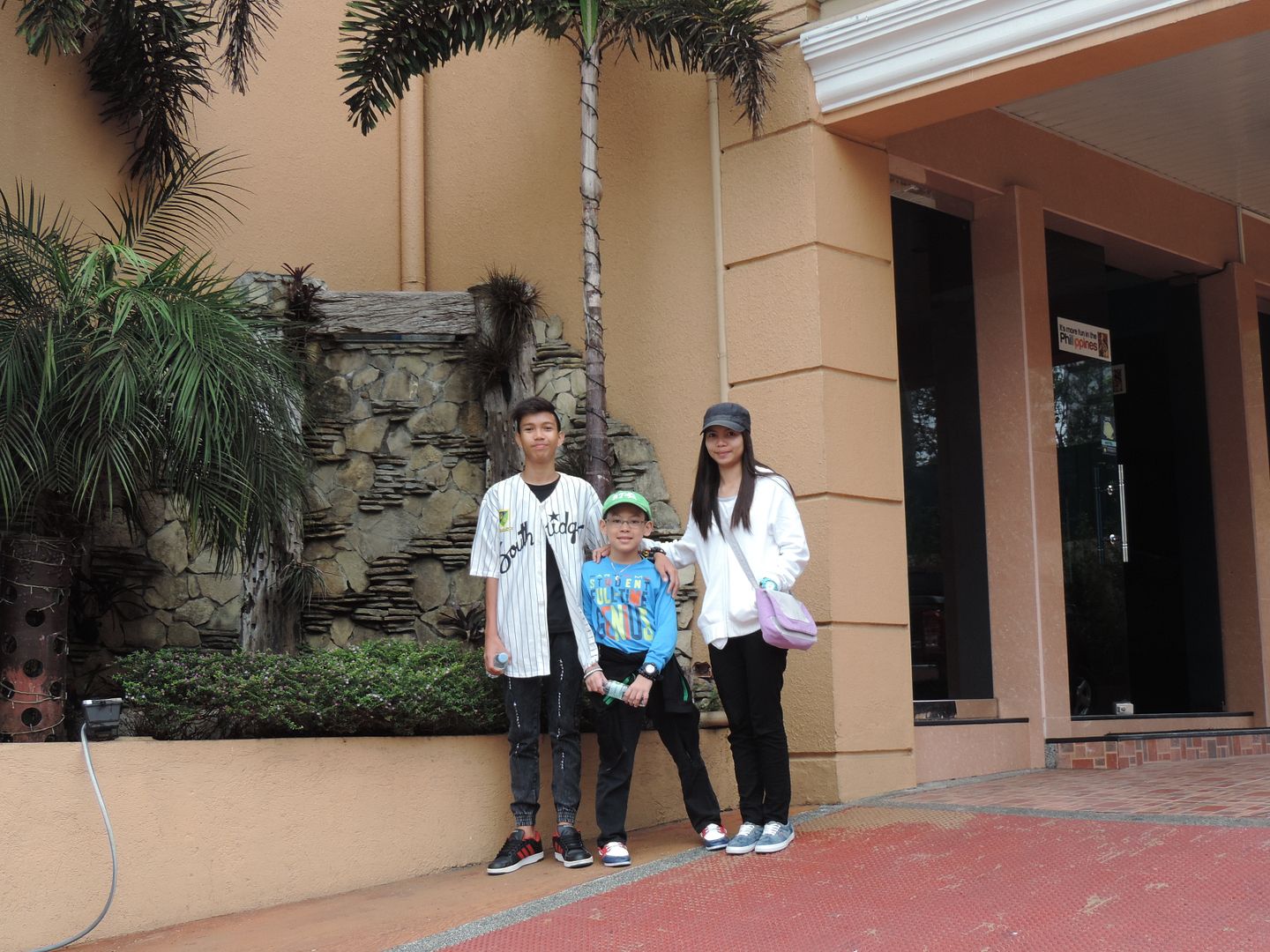 Our soon-to-be-10-year-old son asked his Dad for bonding time with his cousins in Baguio as part of his birthday gift.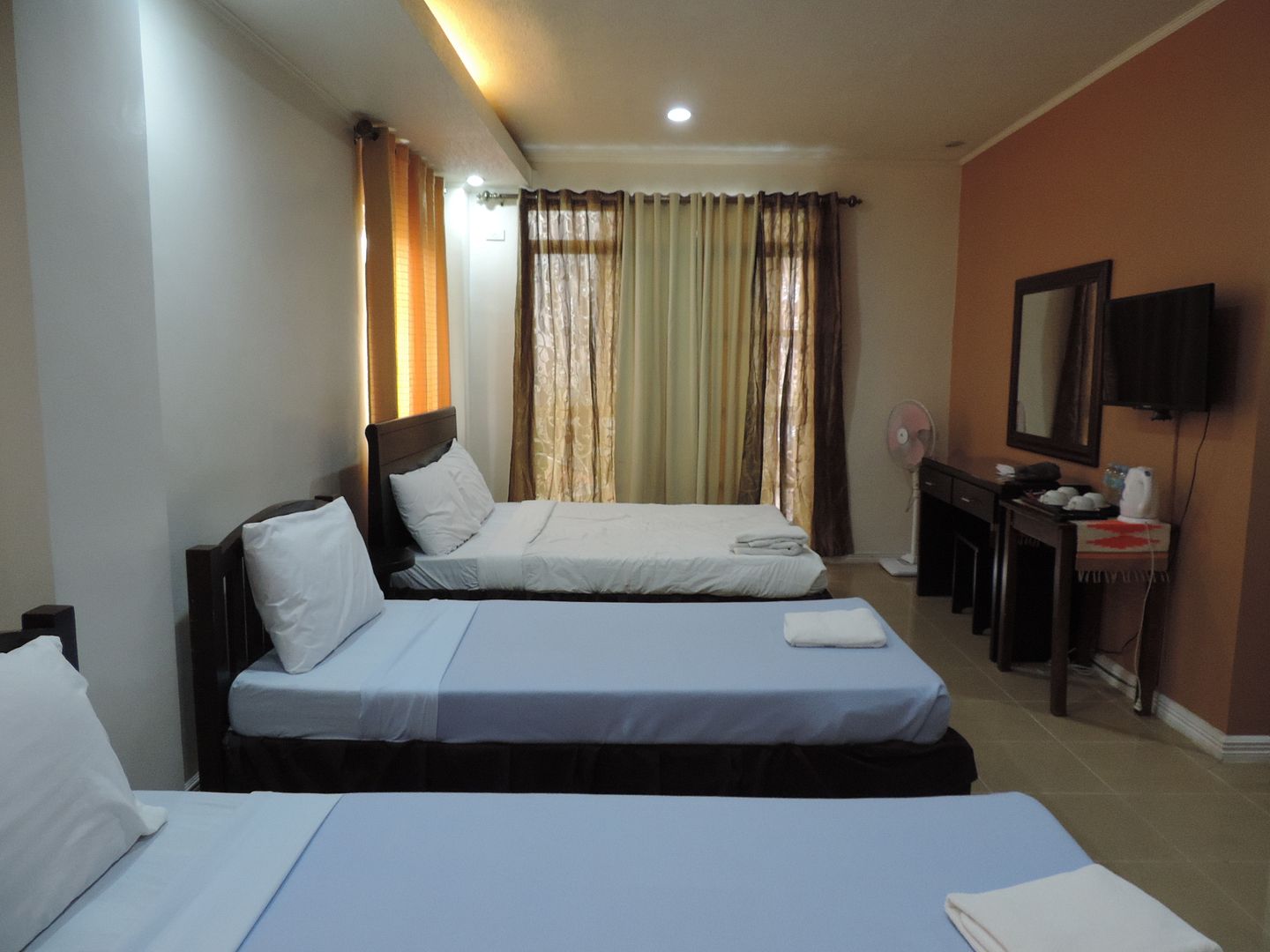 Quadruple Room, Php3,000+ per night
Because there were 5 of us (2 adults, 2 teenagers and 1kid), hubby booked for a Quadruple Room with 1 queen bed and 2 single beds. It has an LCD cable TV, electric fan (you don't really need an aircon when you're in Baguio), coffee-making facility, complimentary bottled water, toiletries (shampoo, bar soap, toothbrush and toothpaste) and hot-and-cold shower.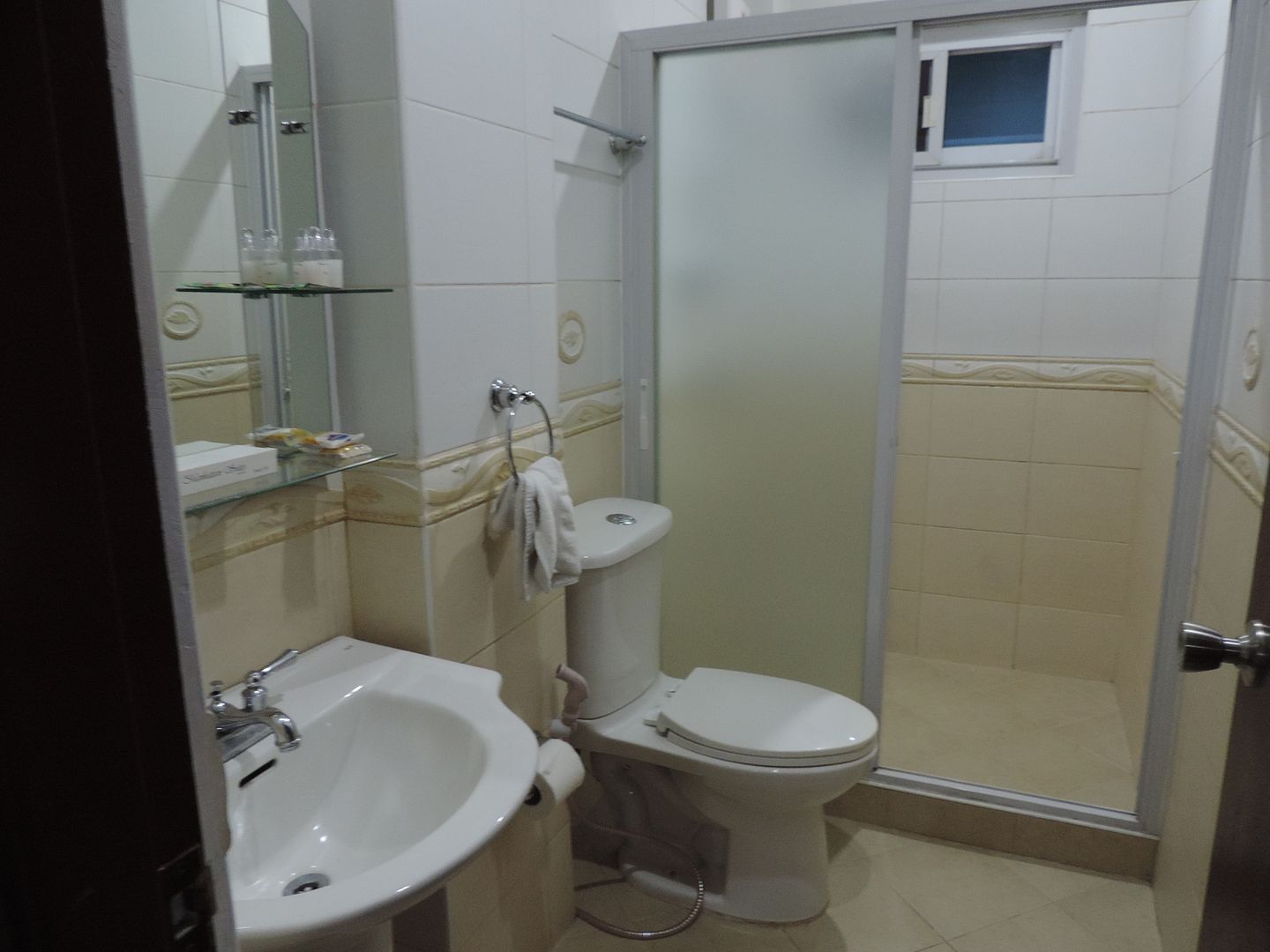 Because we arrived early in Baguio (around 5am) and had nowhere to go, hubby contacted Manhattan Suites' front desk to find a temporary room for us before we moved to our reserved room at the expected check-in time. Before noon, they transferred us to our booked room on the second floor of the hotel (see picture above).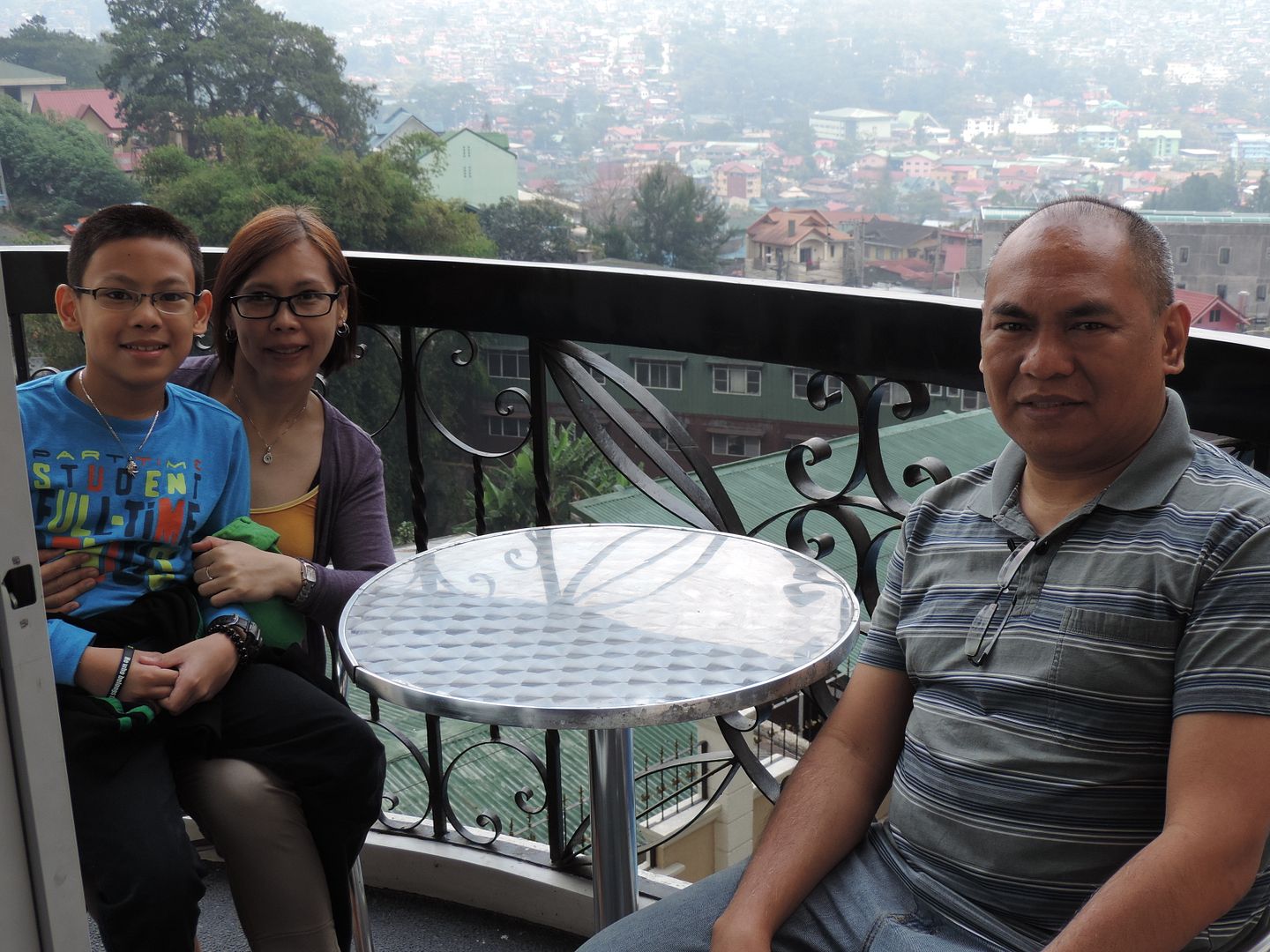 Our Quadruple Room has a small balcony which was perfect for a photo shoot.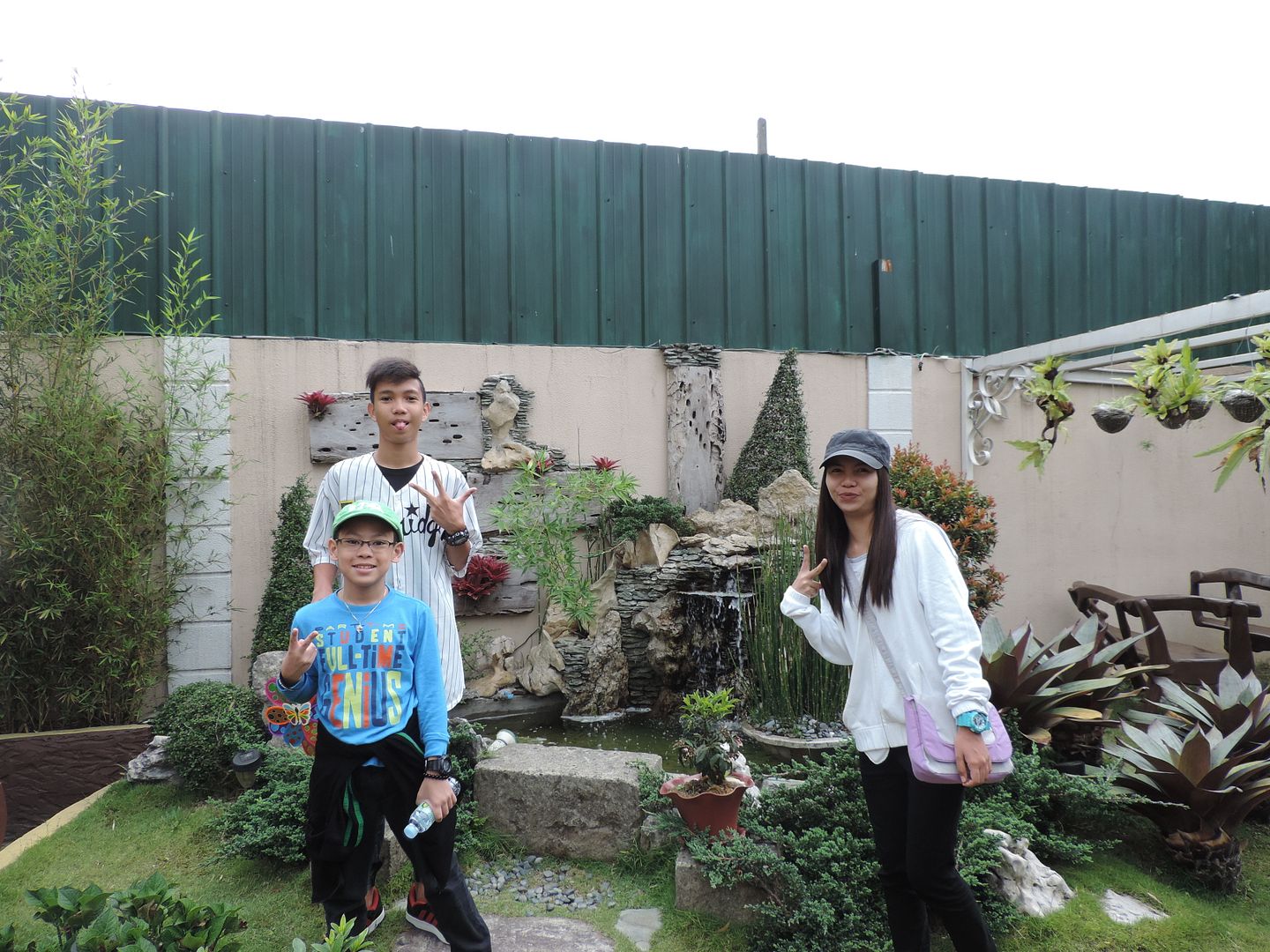 Manhattan Suites also has a landscaped garden with a small pond.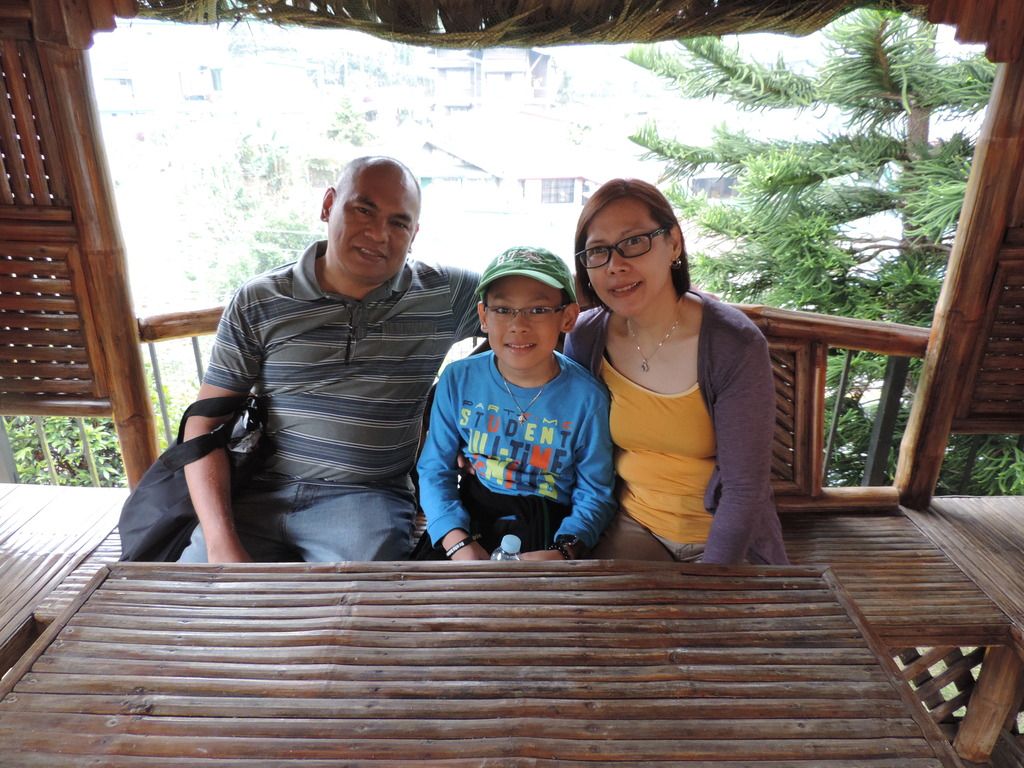 On the same garden sits a small
bahay kubo
(nipa hut) where guests can lounge around while waiting for a cab to arrive.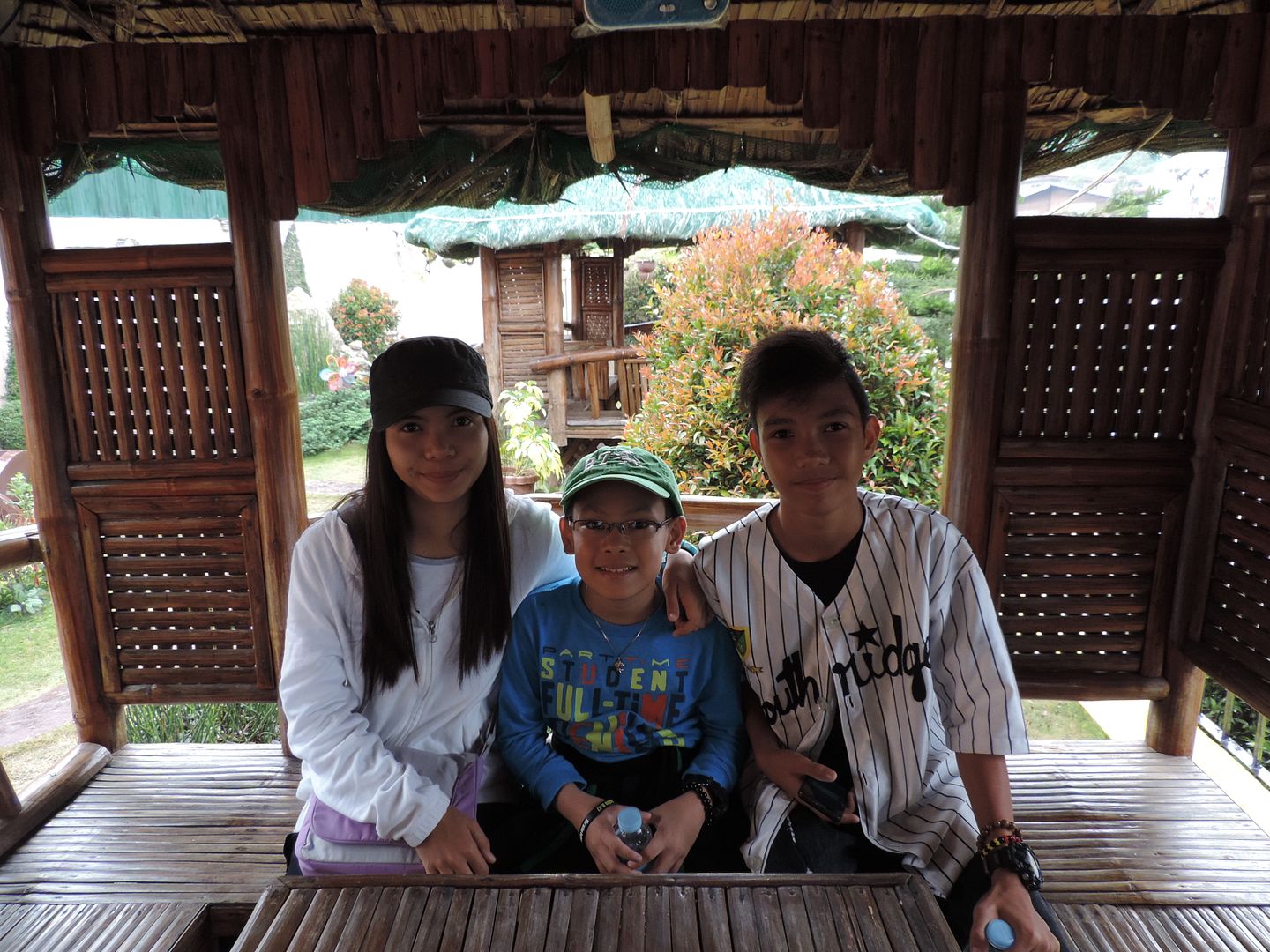 Our hotel accommodation comes with a complimentary breakfast for 2 people. Except for breakfast and one dinner at the hotel restaurant, we ate mostly outside Manhattan Suites.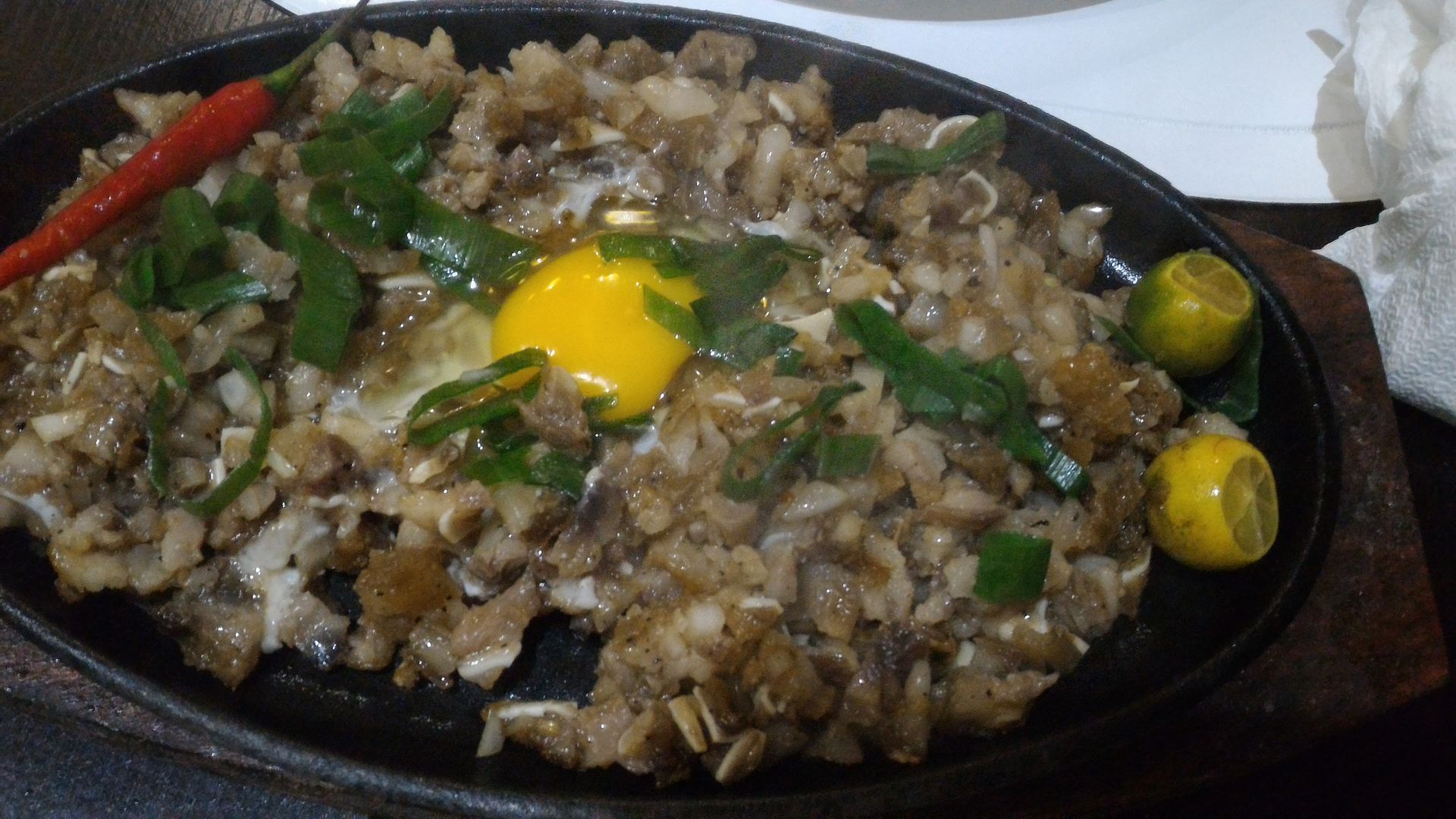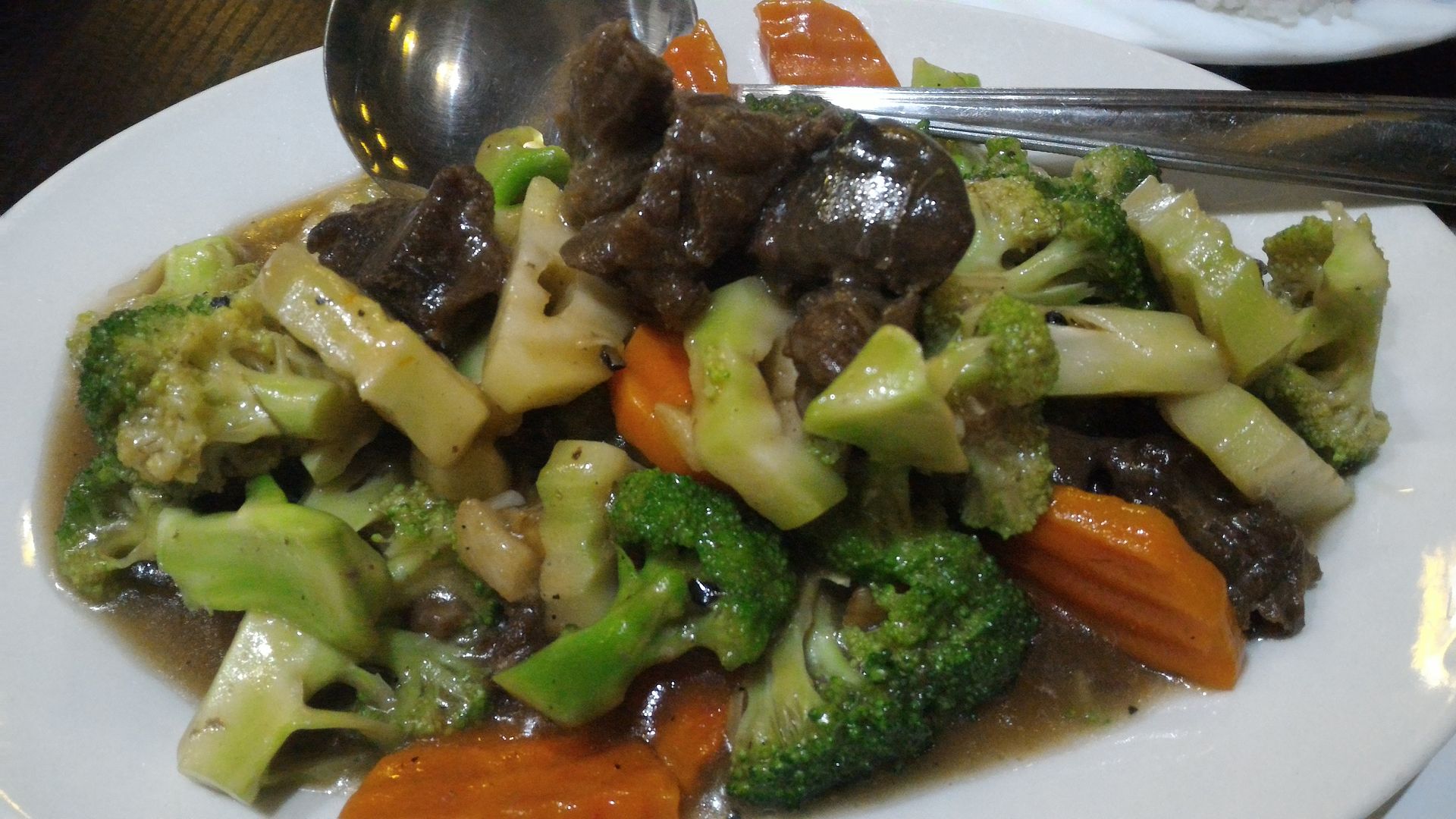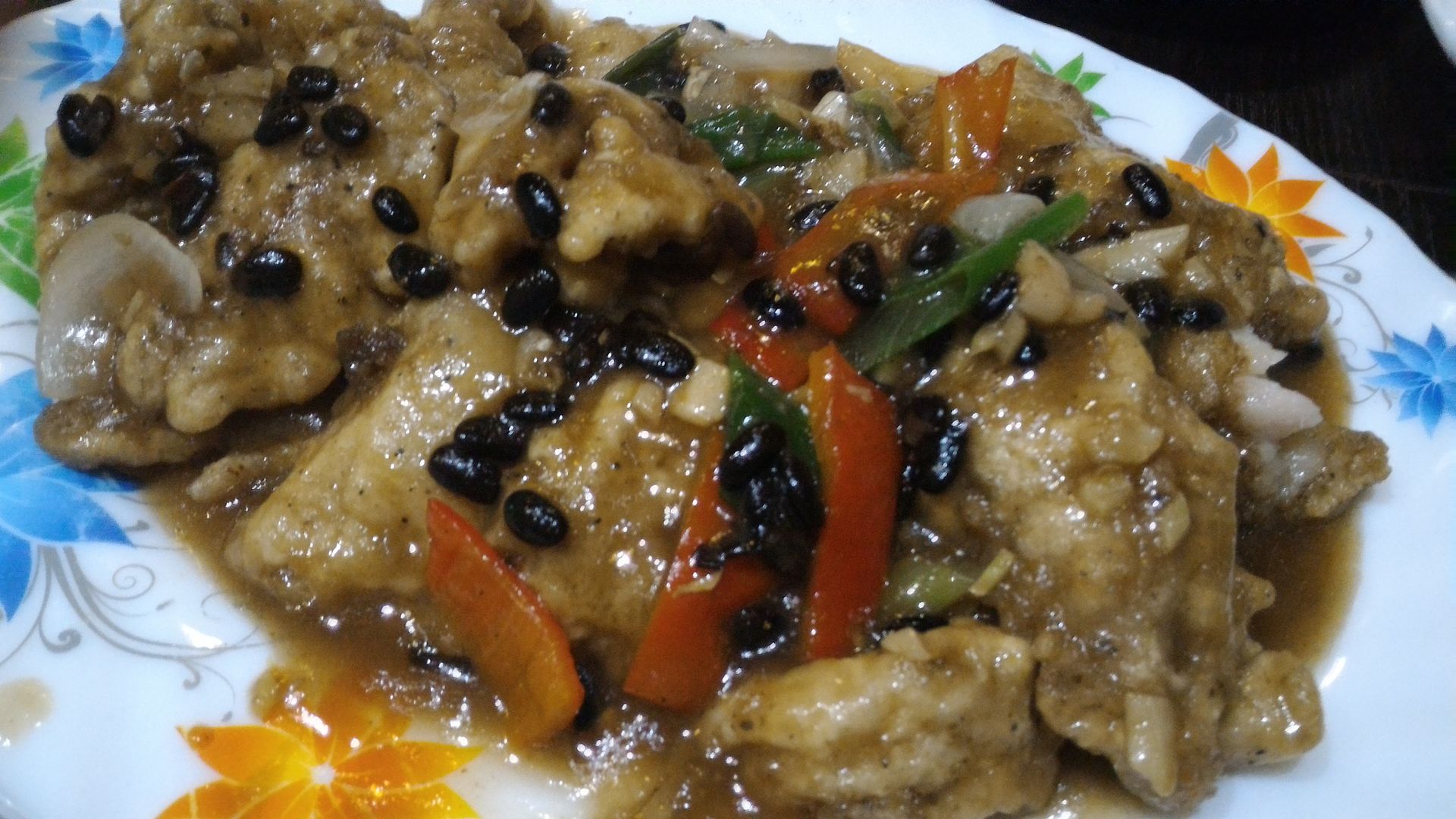 Clockwise: Sizzling Sisig, Fish with Tausi, Beef with Oyster Sauce
These were what we ordered for dinner on our last night at Manhattan Suites. Generally, the food was okay, and the prices (ranging from Php150 and above) were quite reasonable.
Pros of Staying at Manhattan Suites:
• The rooms are clean and spacious.
• The staff are courteous and accommodating.
• The owner is very friendly and personally attends to the guests' needs.
• They have a coffee bar.
• They have a 24-hour front desk and room service.
• They offer laundry service.
• They have free wi-fi.
• They have an internet café that the guests can use for free. I forgot to take a picture of it, though.
• They have ample parking space.
• They have a beautifully landscaped garden with a small pond and a bahay kubo.
• They have a hotel van that you can rent for a minimal fee if you don't have a car or find it hard to get a cab.
Downsides:
• The location is not easy to find and it's hard to get a cab going out, so it's best to walk to the nearest gasoline station to get a ride.
• Wi-fi signal is strong in the lobby and hallways but not in the room.
Overall, we had a pleasant stay at Manhattan Suites in Baguio. We highly recommend this hotel to people who also plan to visit the City of Pines.
Manhattan Suites
37 Sepic Street
Baguio City, Benguet
Philippines
For reservations, call: (02) 404-4784
FB Page: Manhattan Suites Baguio
Website: http://www.manhattansuitesbaguio.com/