Last April 29, we (hubby, Justin and I) went to Baguio with my niece and nephew, Justin's older cousins. This was actually hubby and me's third time to visit the City of Pines, our son's second time, and my niece and nephew's first time. To make the most of our Baguio trip, I searched for a Baguio itinerary online that we meant to follow to the letter but failed to do so because of the uncooperative weather. It rained mostly in the afternoons on the days that we were there. Sigh! We stayed in a Quadruple Room at Manhattan Suites for 4 days and 3 nights. Here are the highlights of our trip.
Day 1
We arrived early (around 5:00 a.m.) in Baguio on April 29, so we had to pay Manhattan Suites an extra Php1,000 for our early check-in. We slept for a few hours, transferred to our reserved room near noon time and went out of the hotel to wander about.
Our first stop after having lunch at a fastfood nearby was
Burnham Park
where the cousins spent an hour biking…
…eating strawberry ice cream…
…boat riding…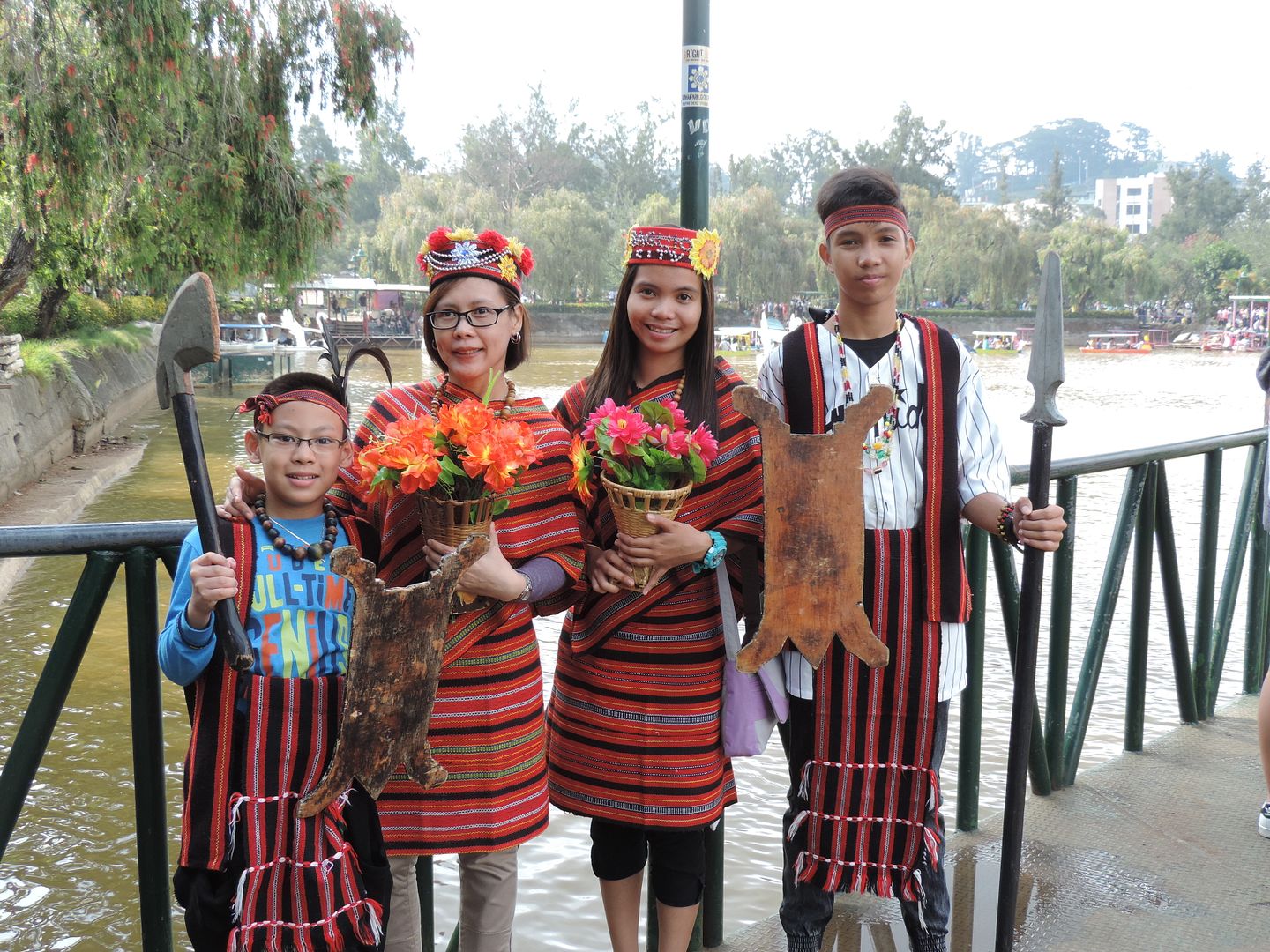 …and having our pictures taken wearing the traditional Igorot costume.
Then, we went to
Baguio Cathedral
before calling it a day.
Day 2
After having breakfast at the hotel, we were ready to explore Baguio once again.
We first went to
Mines View Park
.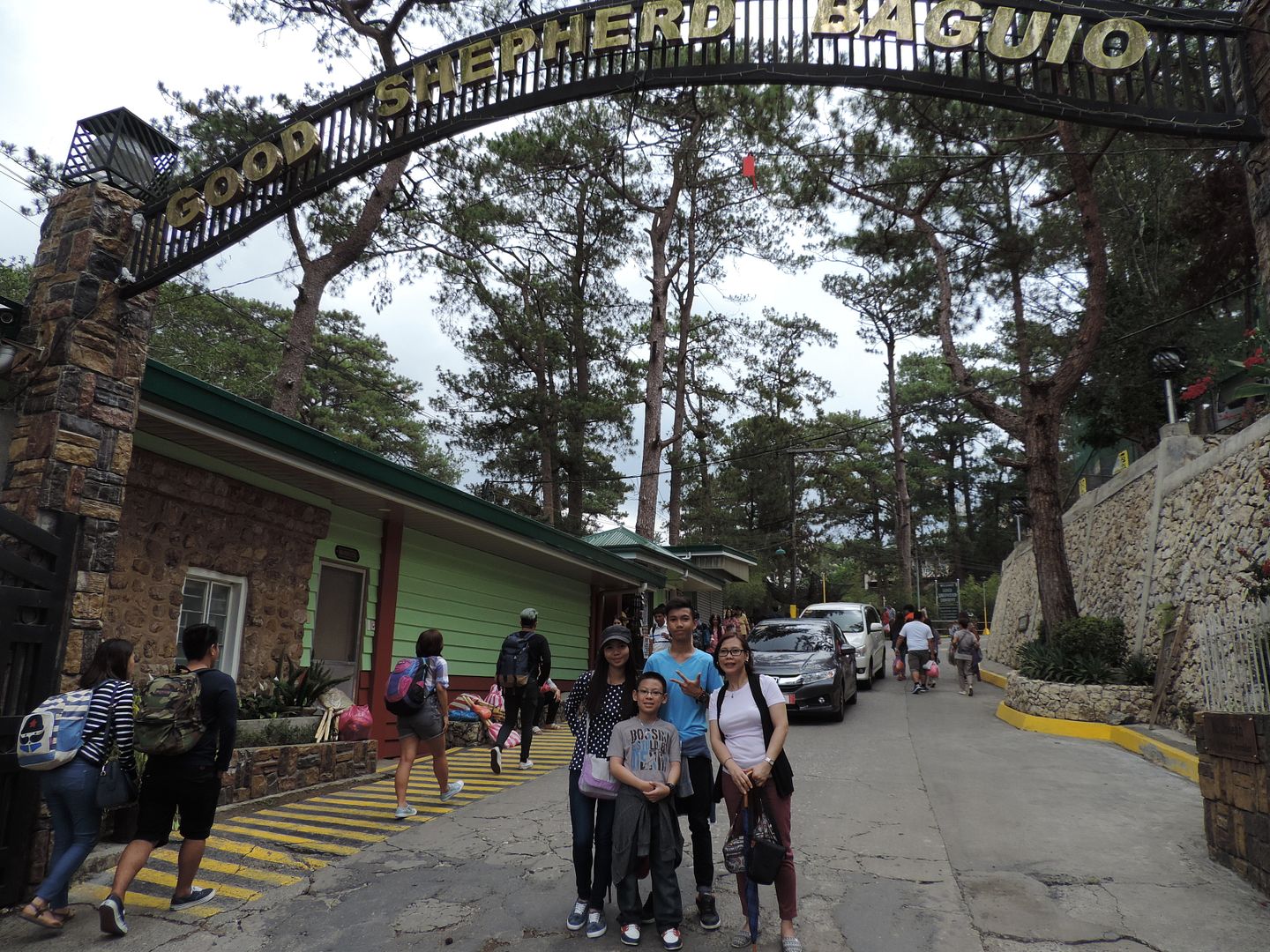 Then, we headed to
Good Shepherd Baguio
to buy a few bottles of their well-loved ube jam.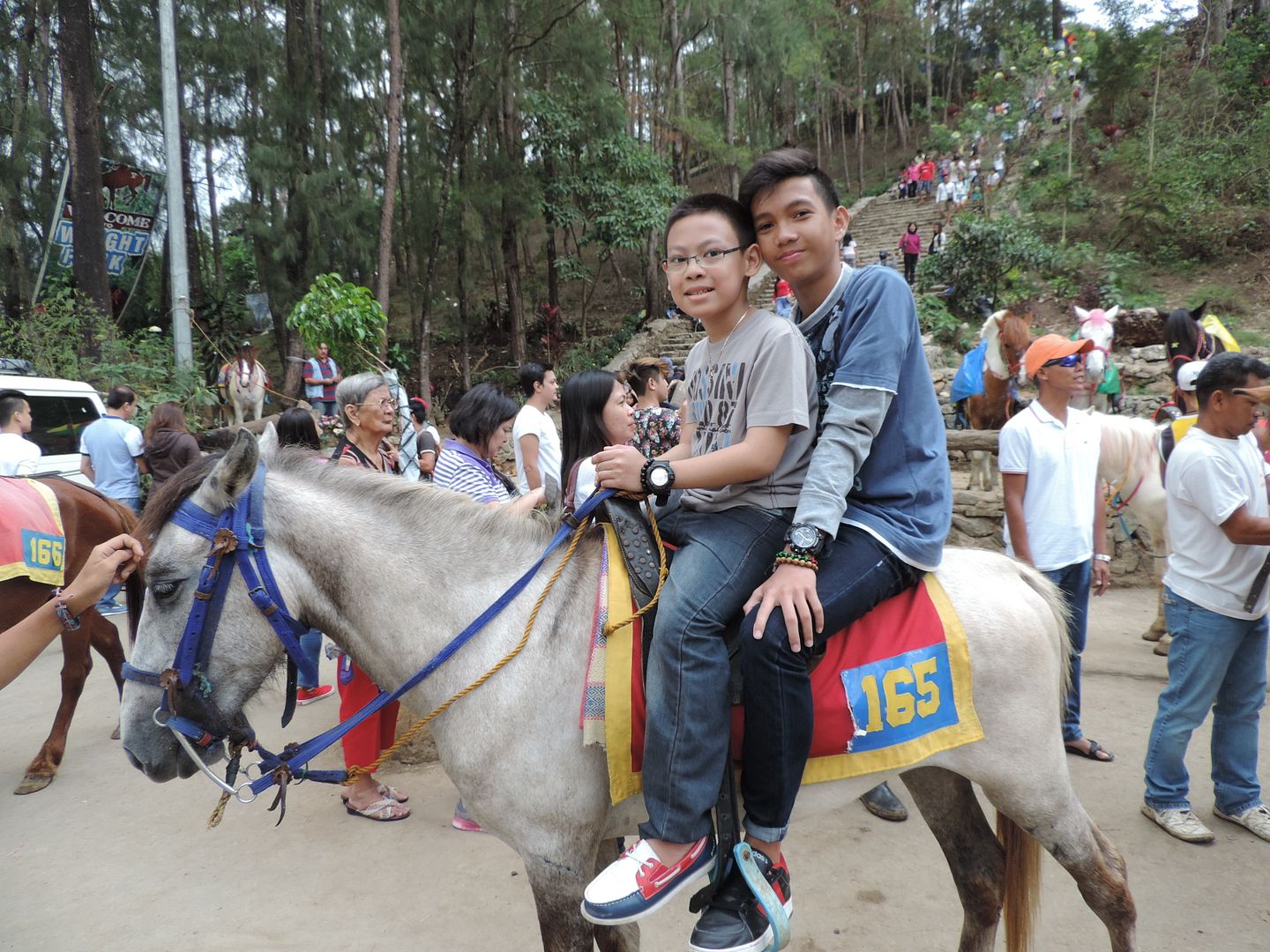 Justin and Kuya Ron then went horseback riding at
Wright Park
.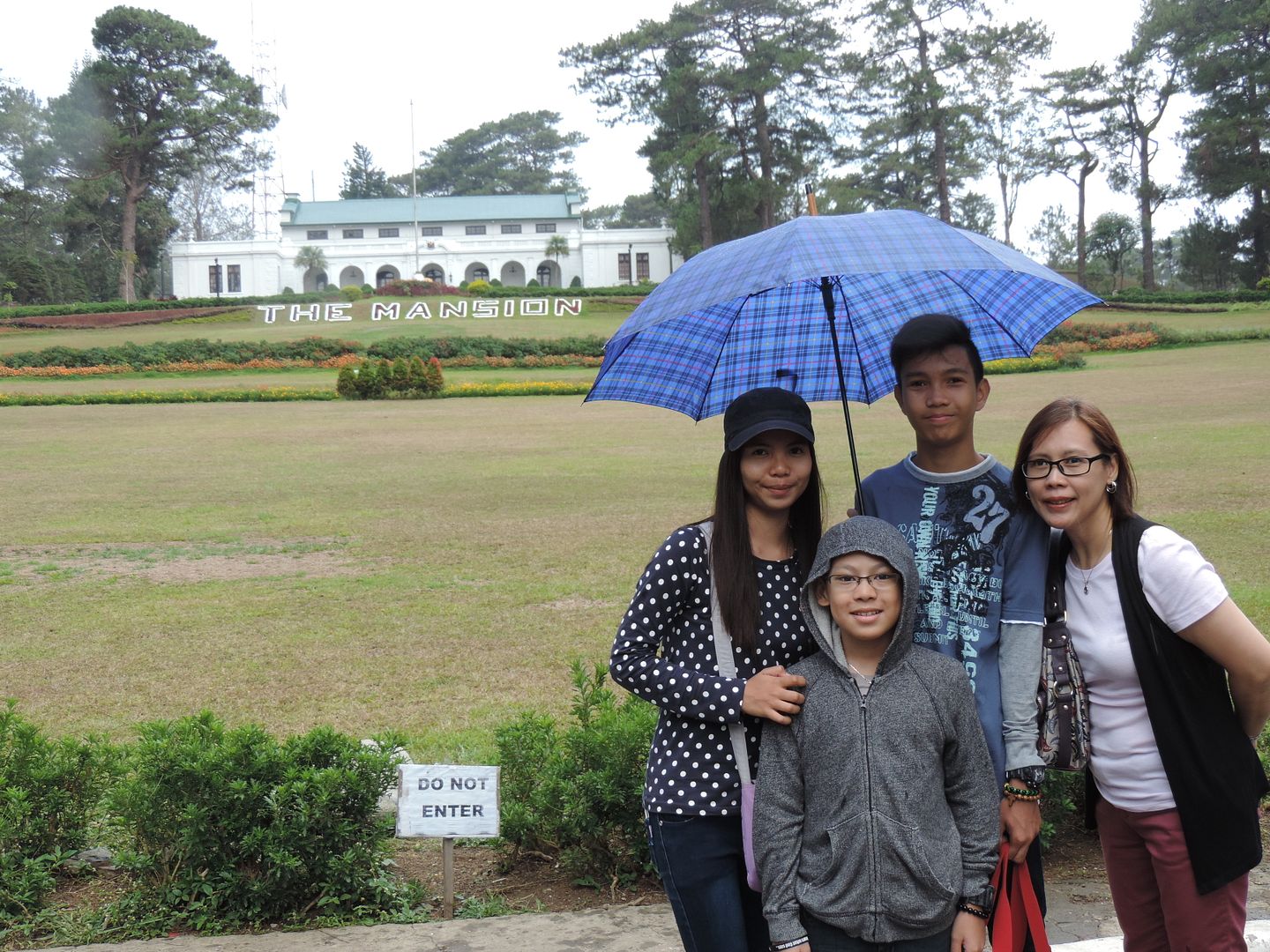 Then, we dropped by
The Mansion
, had lunch at
Camp John Hay
…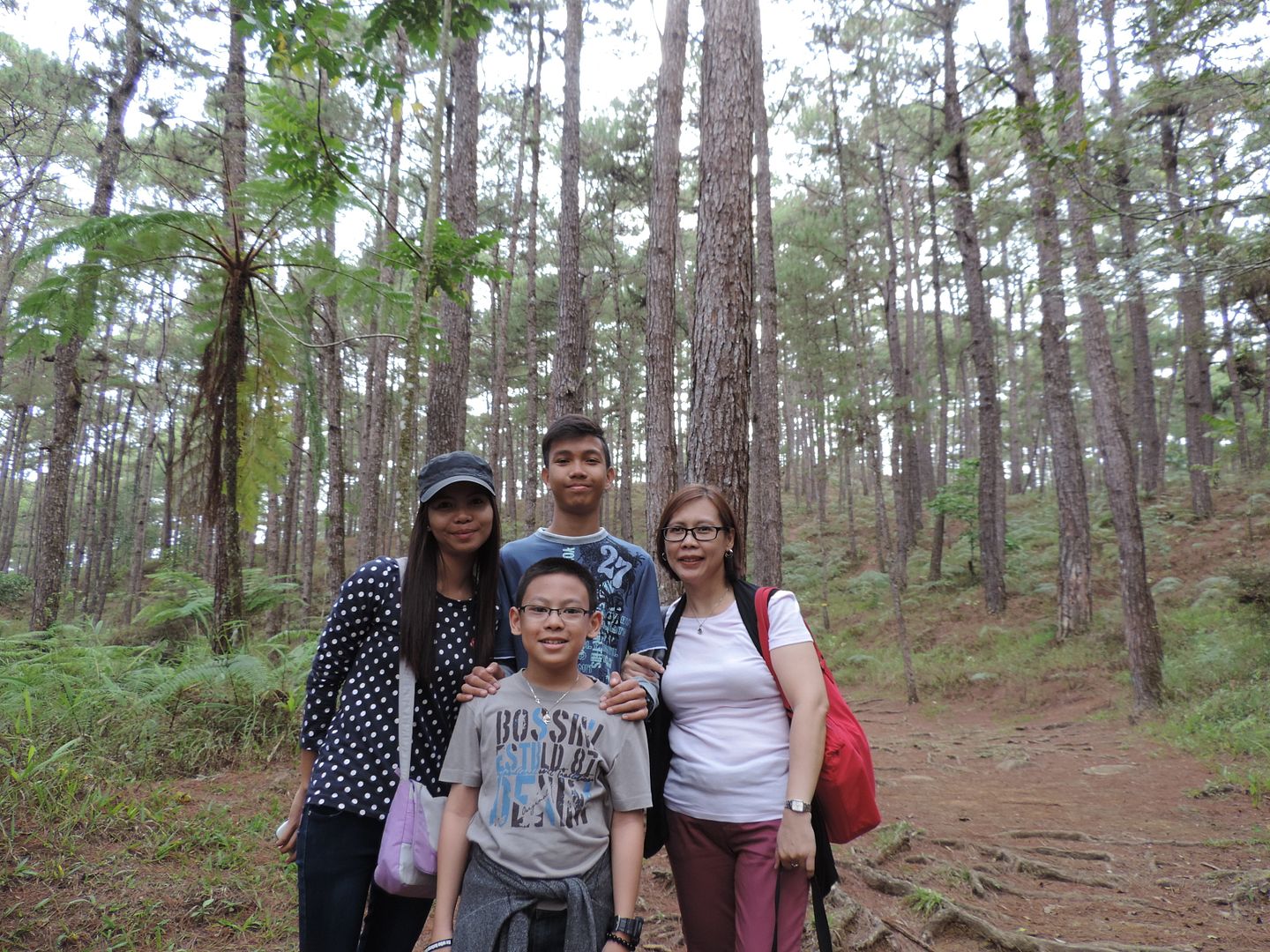 …and braved the road less travelled, the
Eco Trail
.
It was tough, but we all made it out alive before heavy rains fell.
Day 3
On our 3rd day, we already commissioned a taxi driver we met the day before to tour us around Baguio. It's hard to get a cab in Baguio these days, and this was our best option to see more of the beauty of this place.
First, we climbed the 252 steps leading to the
Lourdes Grotto
.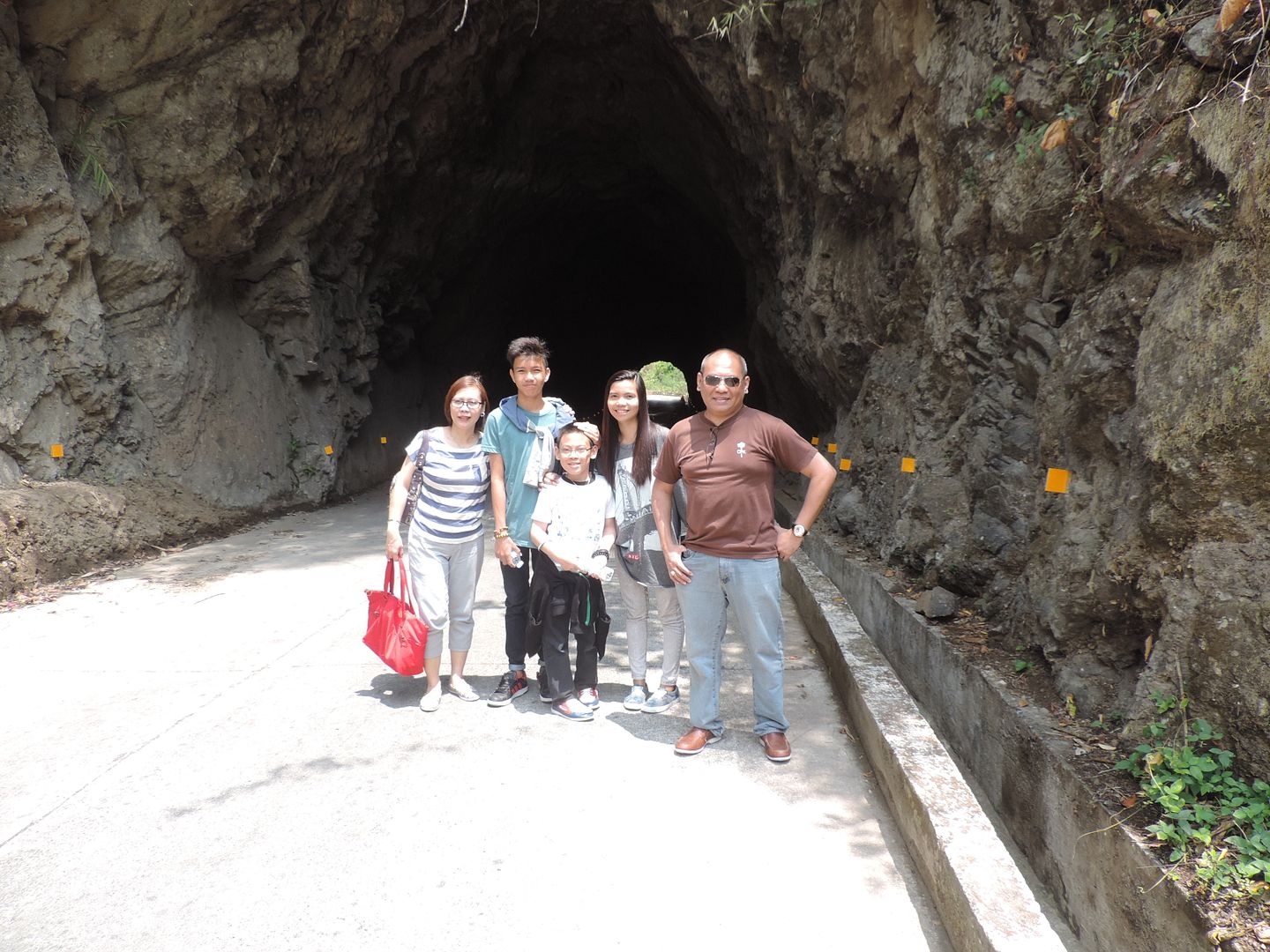 Then we went to
Asin Tunnels
in Abra, Benguet. These tunnels were constructed by the prisoners of war during the Spanish colonization of the Philippines. They were supposed to form part of the railroad system that was to connect the existing railroad in Damortis, La Union and Baguio City.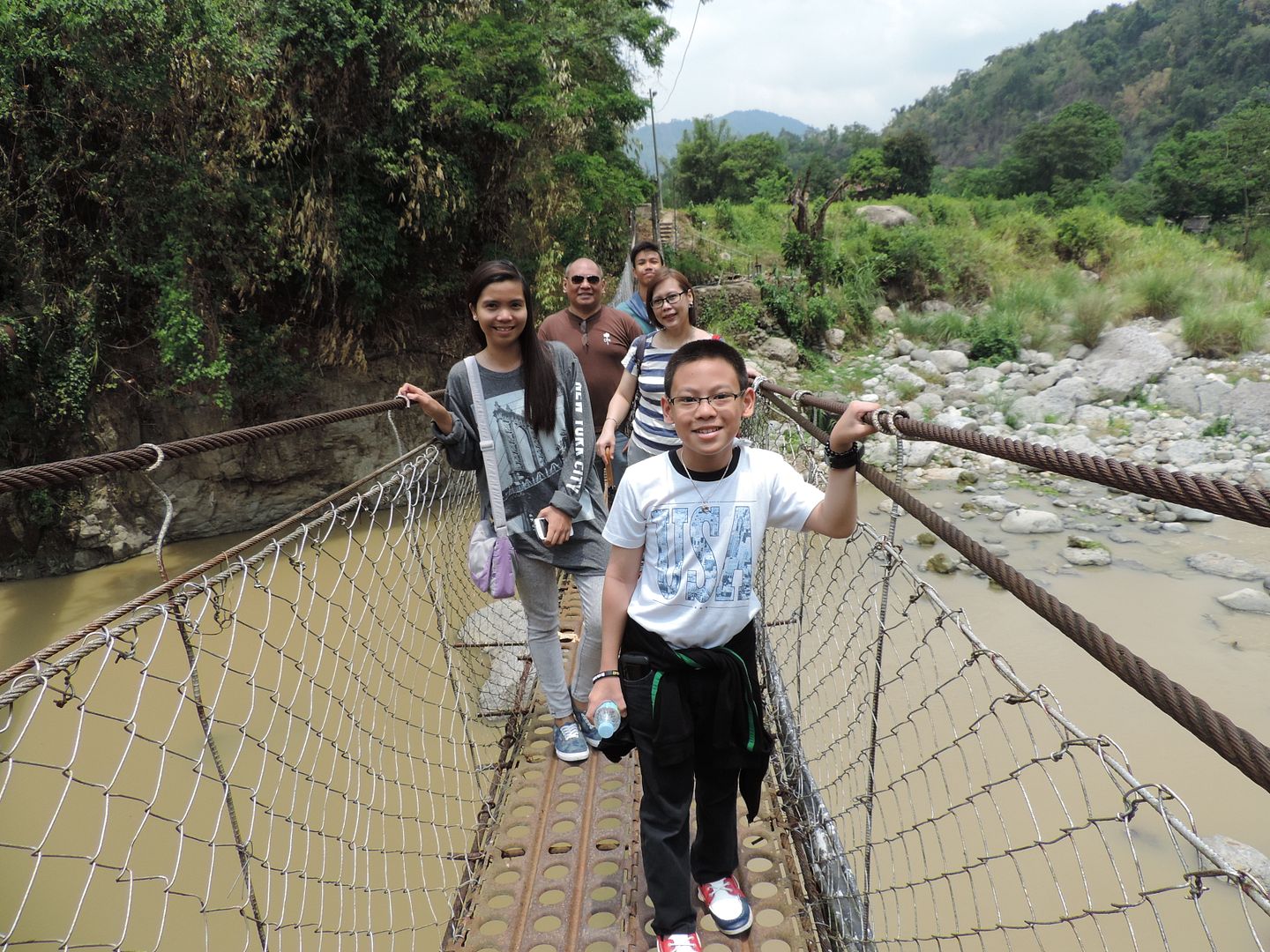 We also got to cross the
hanging bridge of Asin River
.
Then we headed to BenCab Museum. The
BenCab Museum
displays the art collection of our national artist Ben Cabrera.
There is a lovely garden in front of the museum that was perfect for souvenir shots.
We also passed by
Tam-Awan Village
and
Arko ni Apo Art Gallery
.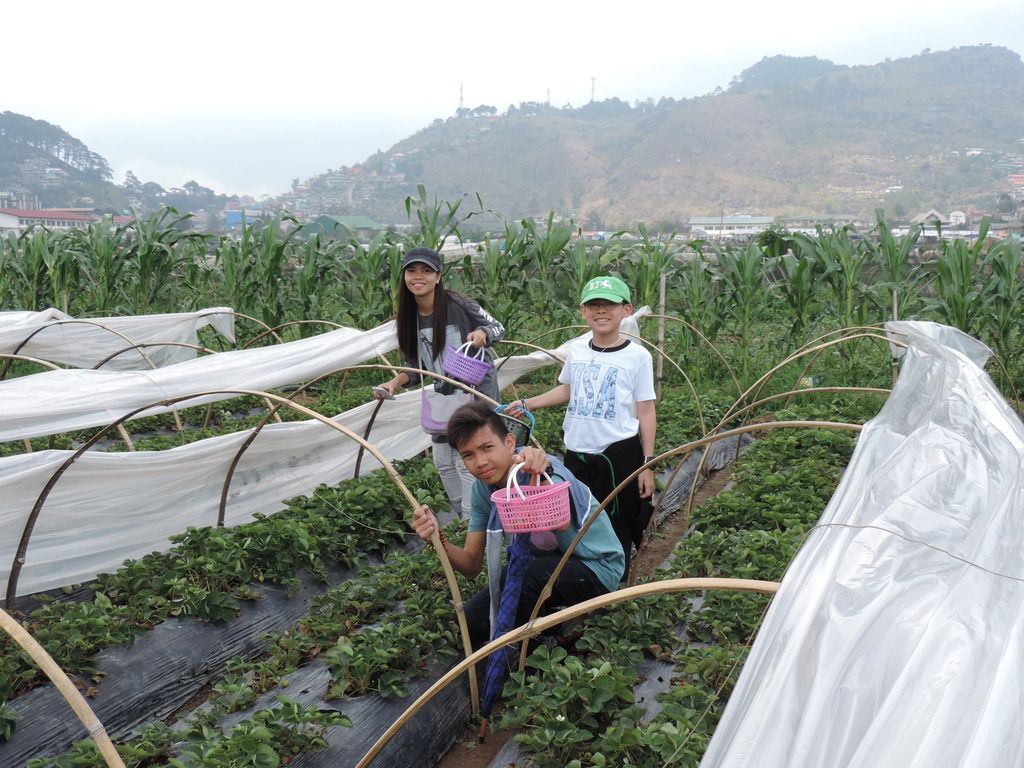 And of course, our Baguio trip wouldn't be complete without strawberry picking at La Trinidad, Benguet. Our shoes were all muddy because it rained the night before we went to
Strawberry Farm
, but nobody seemed to mind.
Day 4
Our last day in Baguio was spent packing our stuff and getting ready for our 1:00 p.m. trip back to Manila.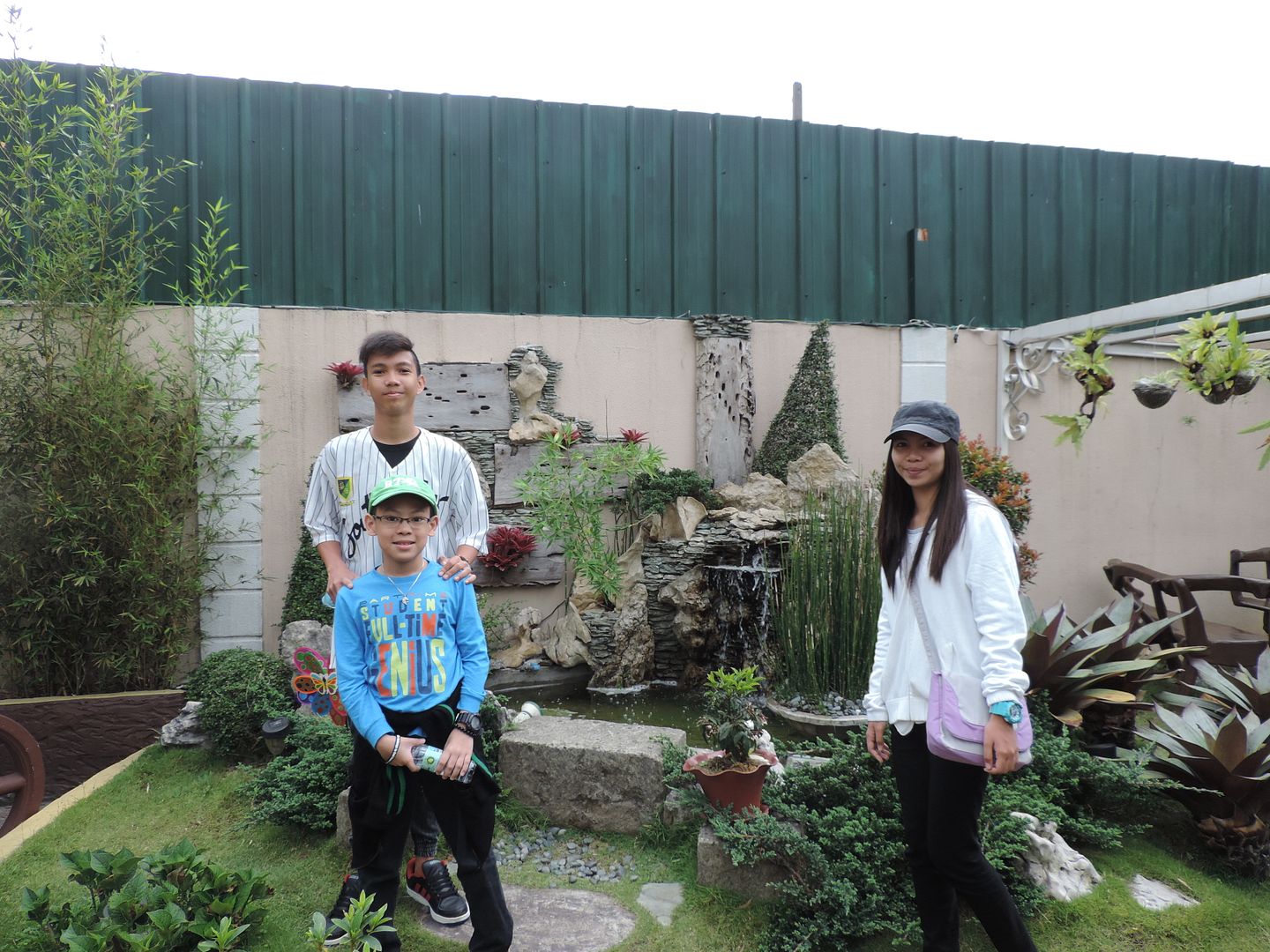 Overall, our 2016 trip to Baguio was tiring but fun, especially for the cousins who got to spend quality time together before school starts again this month.