Last Friday, June 24, 2016, the LSGH Undergraduates' Recognition Day for school year 2015-2016 was held at the Brother Rafael Donato Center for Performing Arts.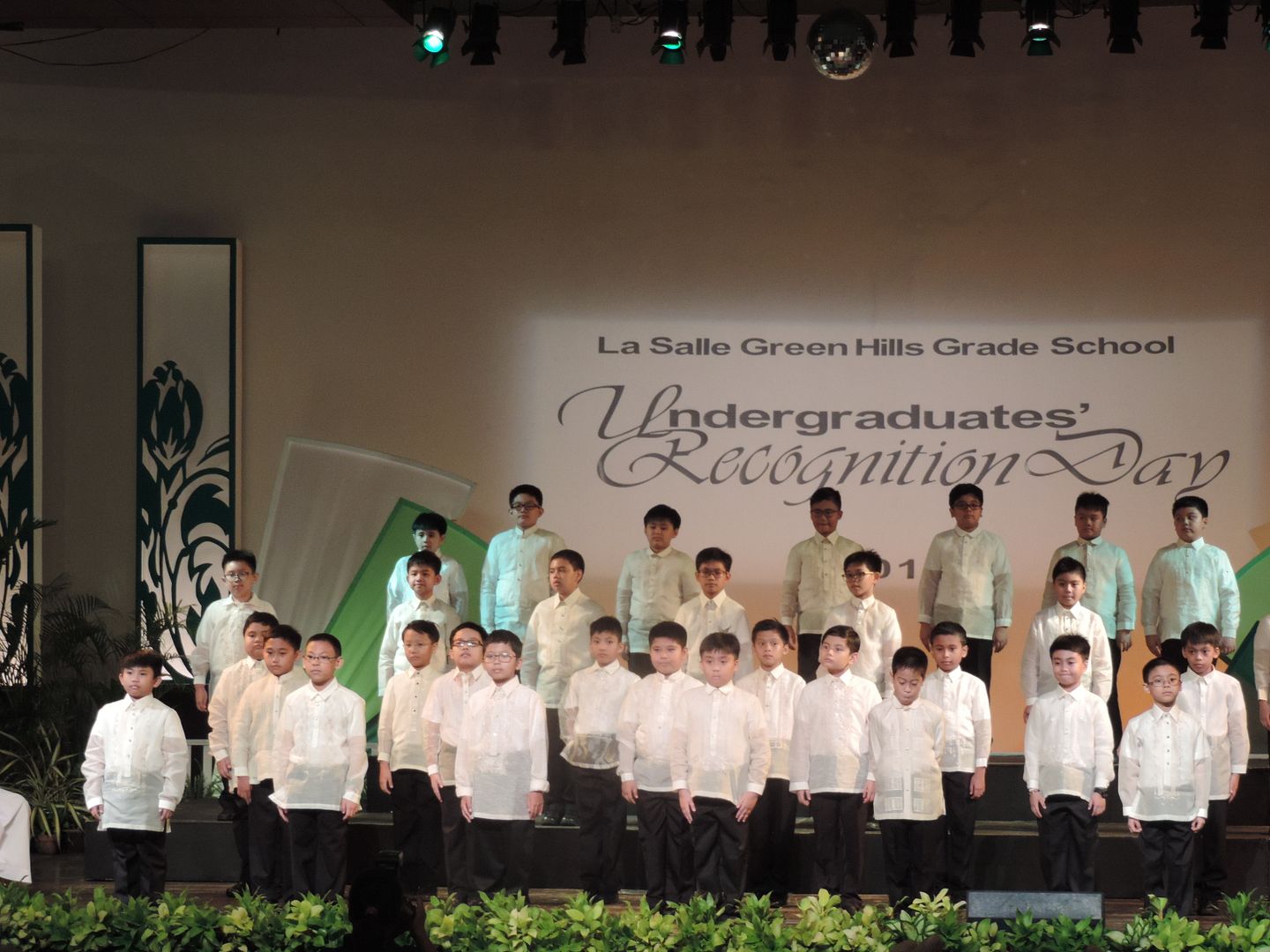 It was a happy occasion for us because like in Grade 3, our son again received the
Top 3 General Excellence Award
but for Grade 4 this time for which he got a bronze medal.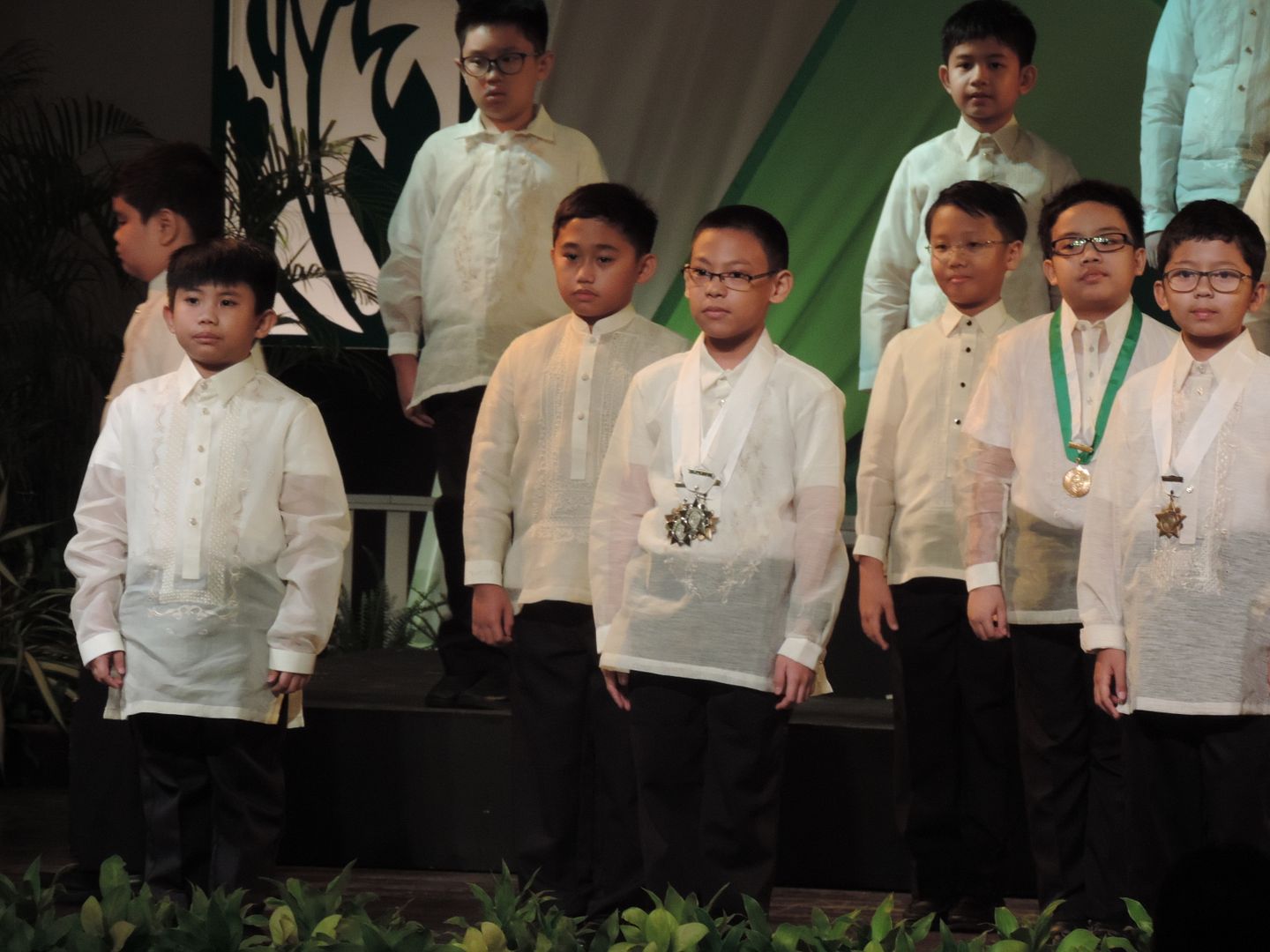 What made it more meaningful this time was that he received eight subject awards in Grade 4 compared to only two subject awards he received in Grade 3.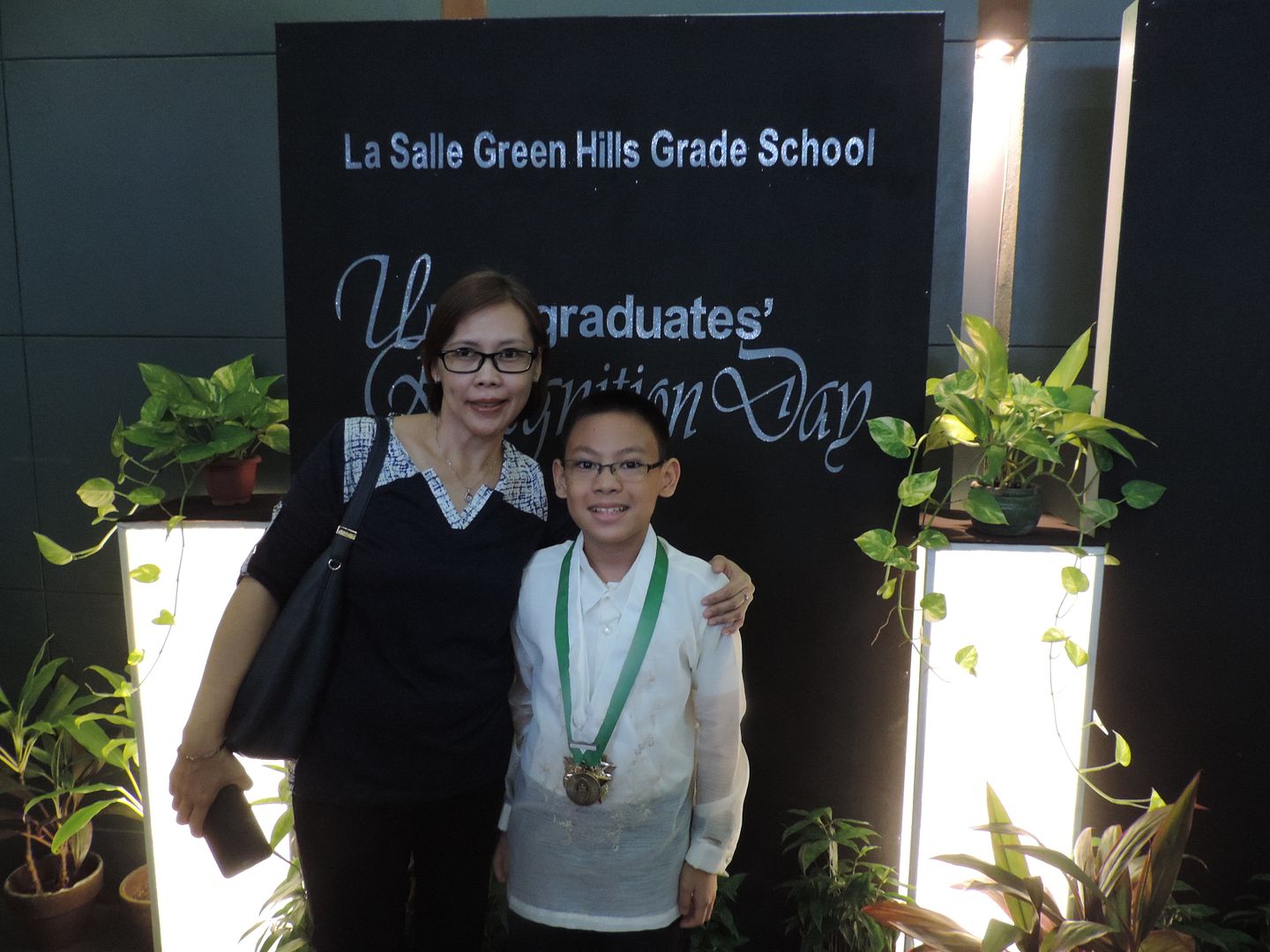 Aside from the bronze medal he received for being Top 3 of his batch, he got the following awards for both academic and special subjects.
Academic Subjects:
• Christian Living – silver medal
• Filipino – silver medal
• Language – bronze medal
• Reading – bronze medal
• Mathematics – bronze medal
Special Subjects:
• EPP – gold medal
• Mandarin – gold medal
• Penmanship – silver medal
My parents, as well as my younger sister and brother, were there to celebrate this special occasion with us. My brother came late, though, which explains why he wasn't included in the group picture above.
Grade 4 was really tough, but we are grateful that despite the challenges, our son continued doing his best. And with our guidance and God's help, he emerged victorious! Congratulations, son! We are so proud of you!