My son and I were part of a small group of mommy bloggers and kids who went to The Crafters Marketplace in Shangri-La Plaza Mall yesterday for these back-to-back activities: Trend Micro's Internet Safety for Kids & Families and Oil Pastel Workshop by Ian de Jesus.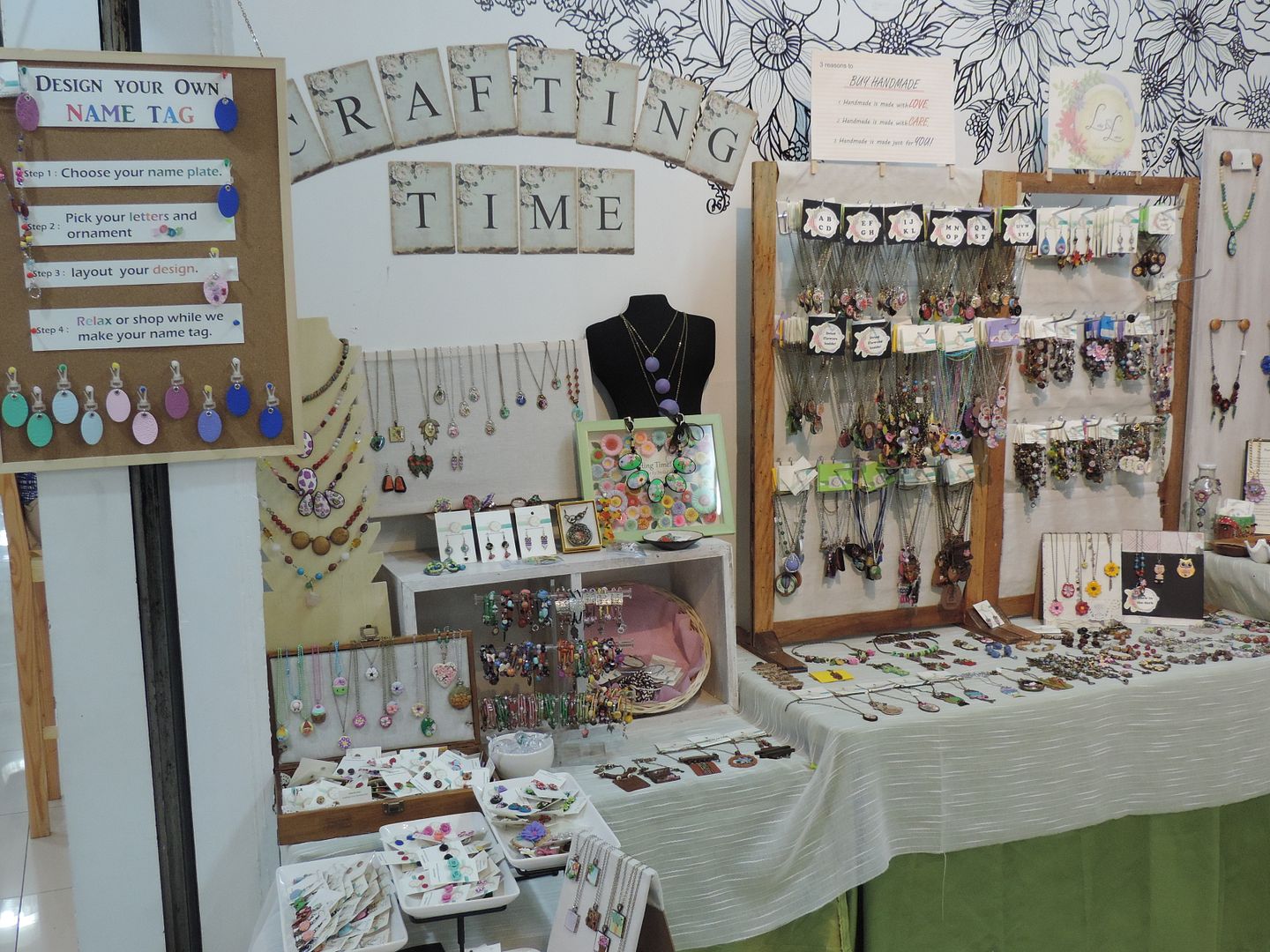 Ms. Alma Ramirez, one of the founders of The Crafters Marketplace, personally welcomed us to their cozy nook near Rustan's Supermarket where their art workshops are held. She also showed us their shop where crafters and craft lovers will find the stuff they need and want, among other things.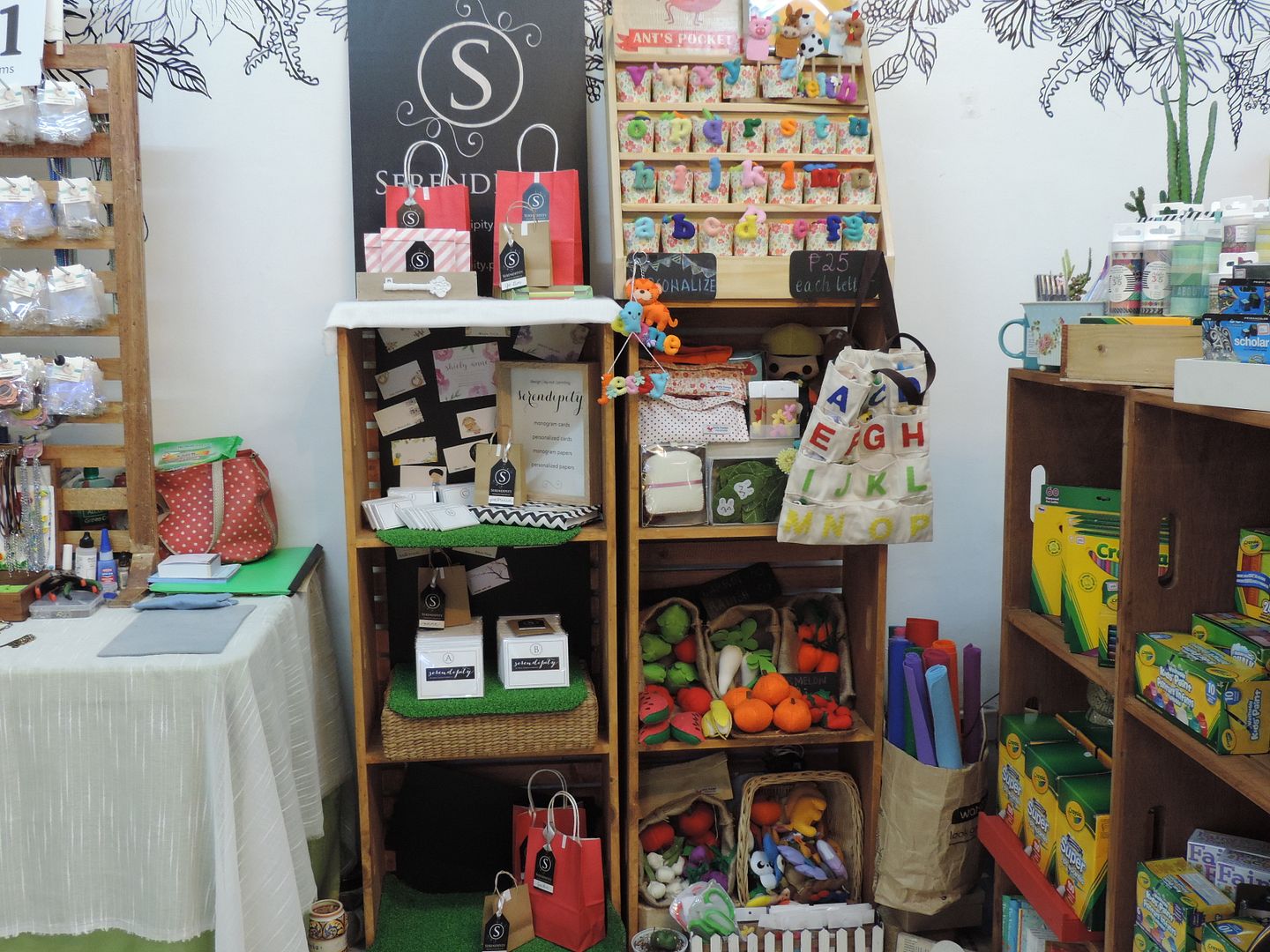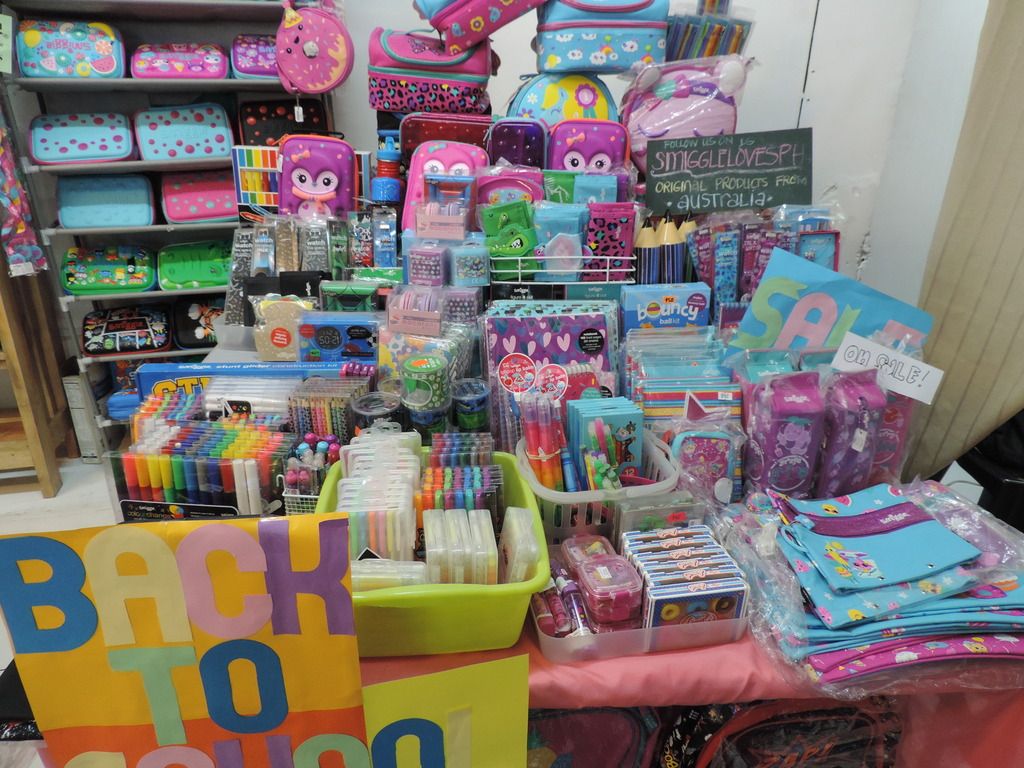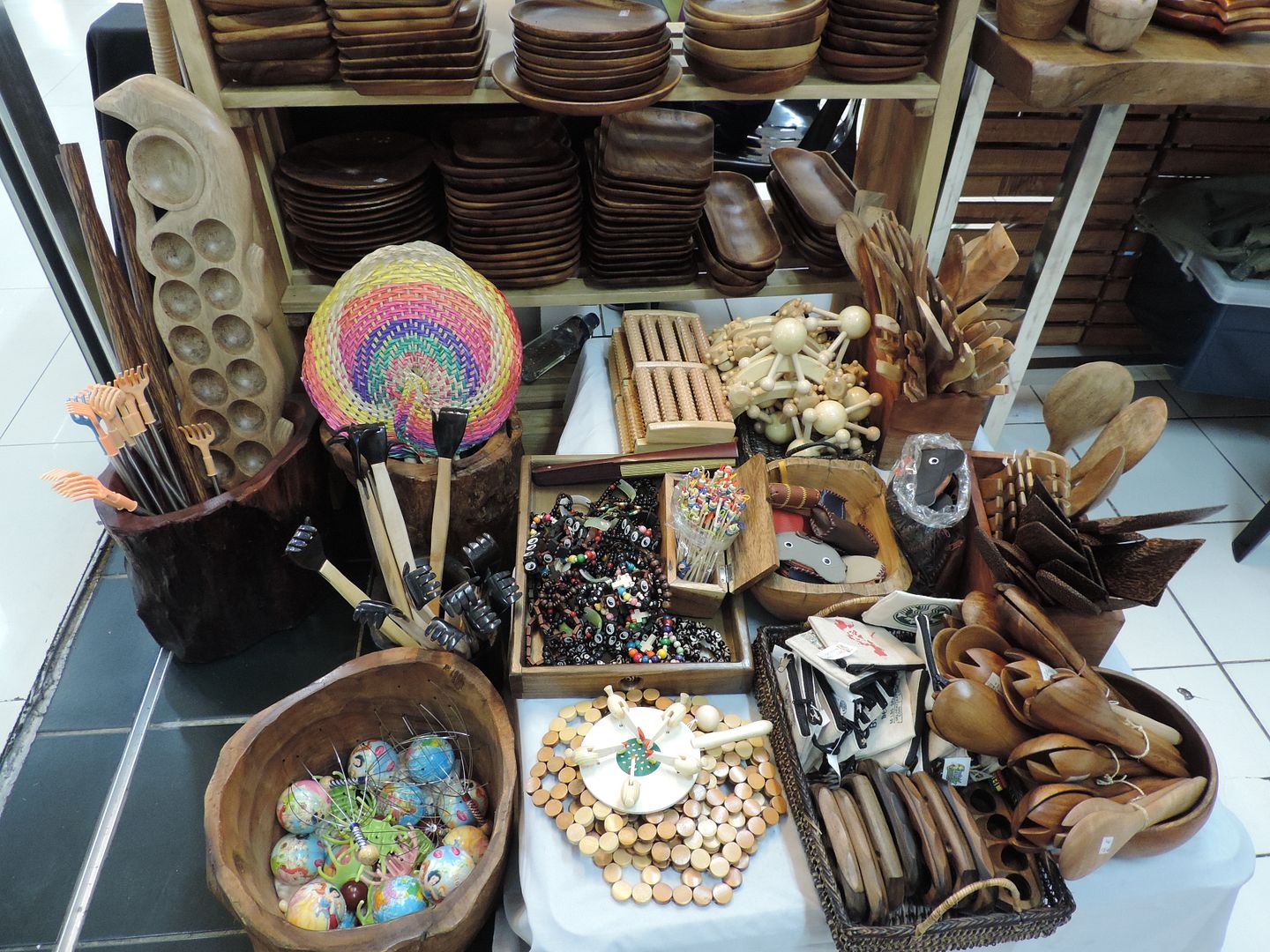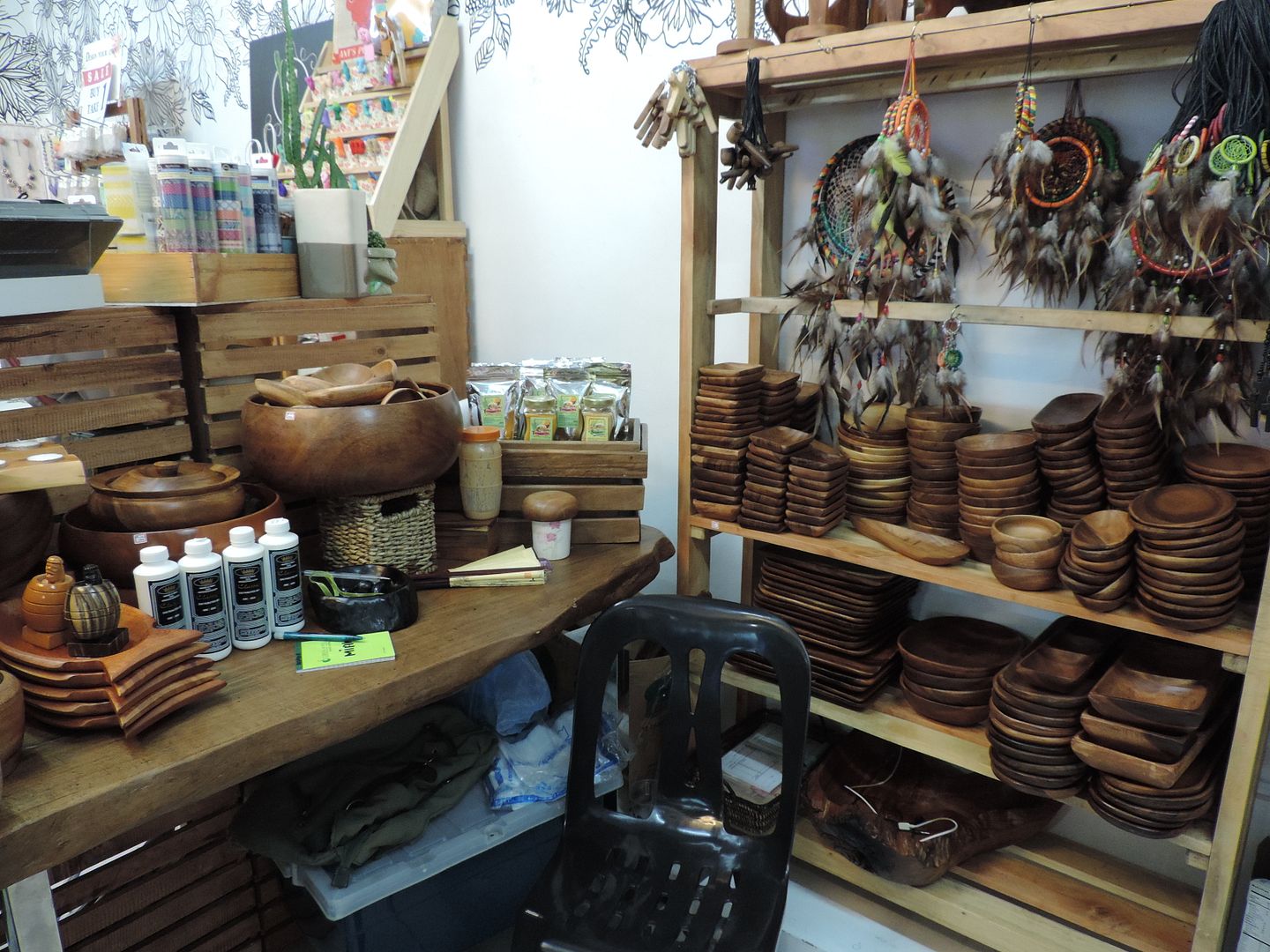 Trend Micro's Internet Safety for Kids & Families
Because it is summer, kids these days, my son included, have a lot of time to use the computers or mobile devices to play, watch YouTube videos or chat with friends. This makes me more paranoid than ever knowing all too well the dangers that lurk online. That's the main reason why I was eager to attend this event. I wanted my 9-year-old son to get educated more on the dangers of the internet and to know how to keep himself safe online at home, in school or elsewhere.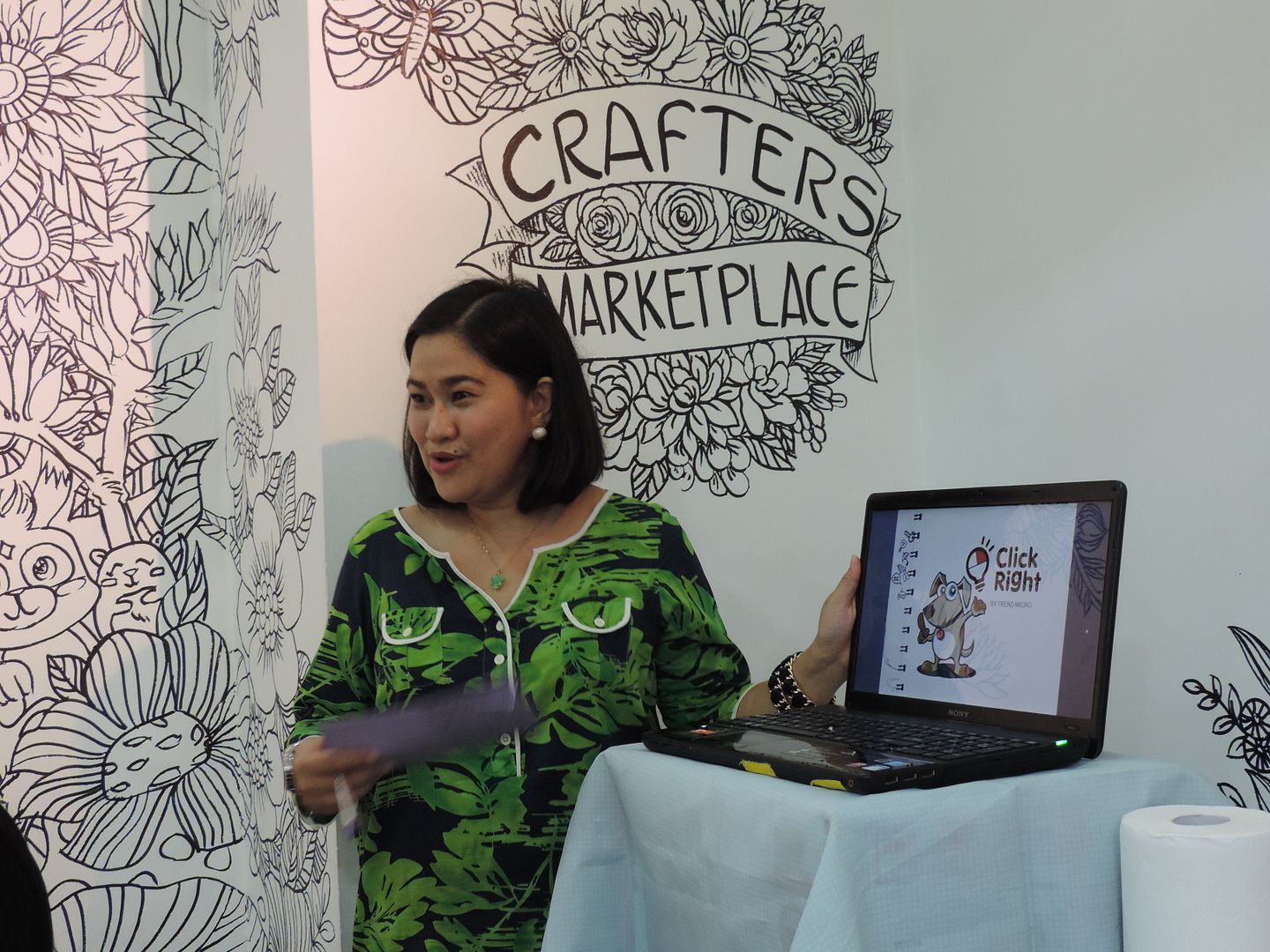 Ms. Alma gave an informative talk to both the kids and their moms on Trend Micro's
Click Right
advocacy which aims to keep the internet safe for kids and families. Trend Micro Incorporated is a global leader in security software.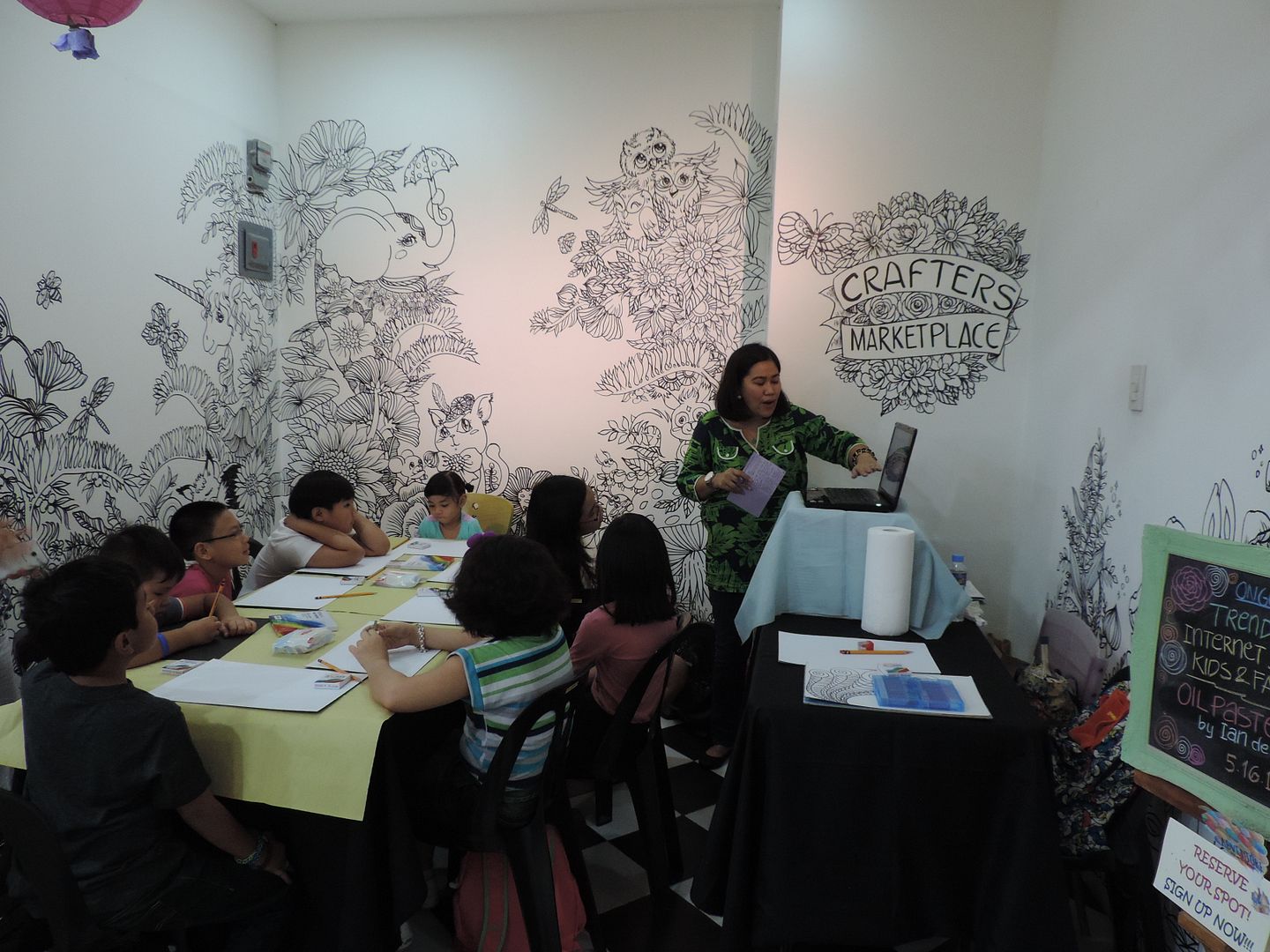 Some of the online safety tips shared during the talk that my son and I remembered where as follows:
• Do not give out personal information like name, age, address, school, etc.
• Do not share your password/s to anyone, except to your parents.
• Do not talk to strangers online.
• Never click suspicious links.
• If you find a particular website disturbing, close it immediately.
Oil Pastel Workshop by Ian de Jesus
After the informative talk on internet safety, the kids were ready for their Oil Pastel Workshop with Teacher Ian de Jesus.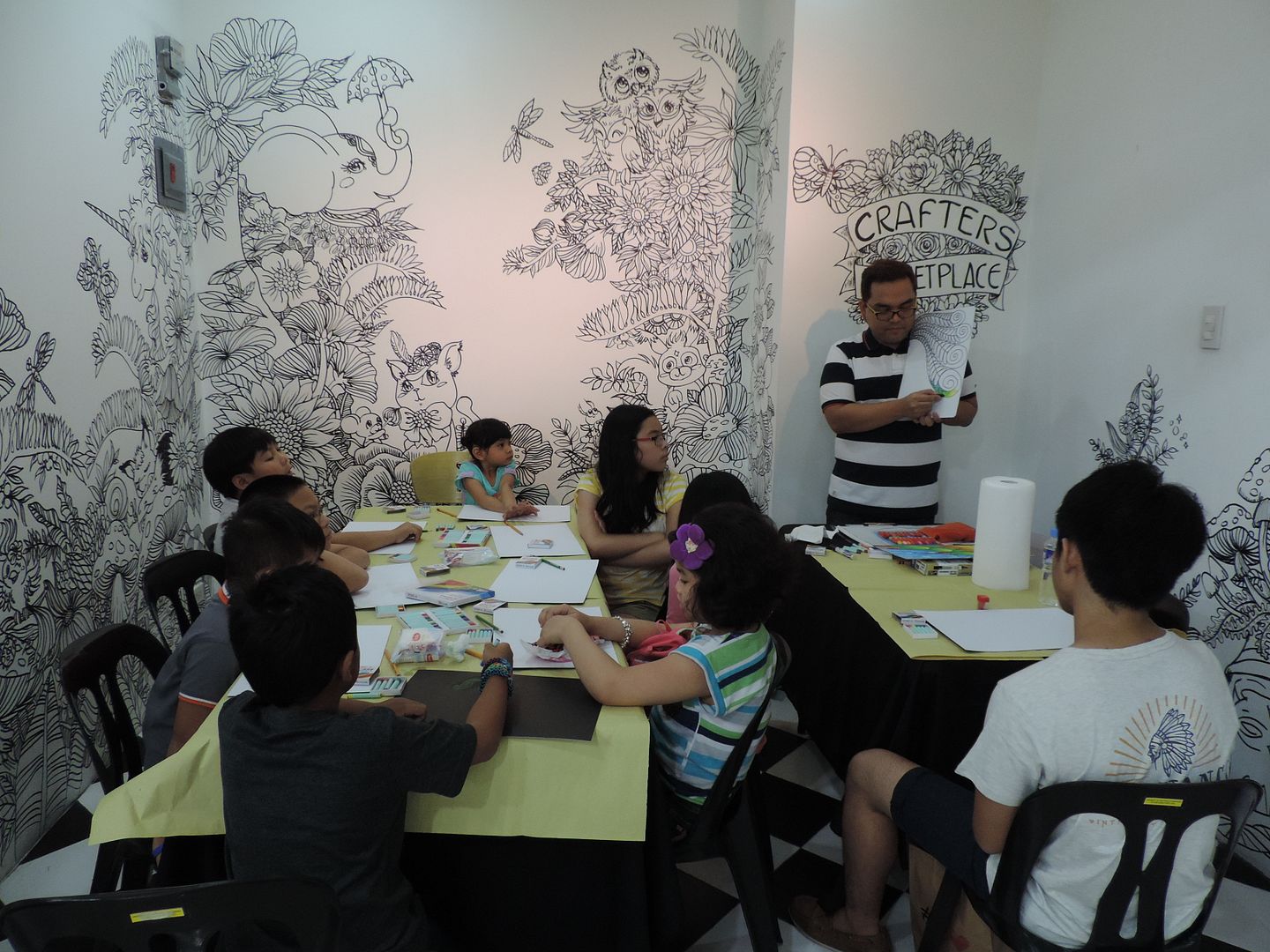 Teacher Ian showed the kids what oil pastels are and taught them color blending techniques.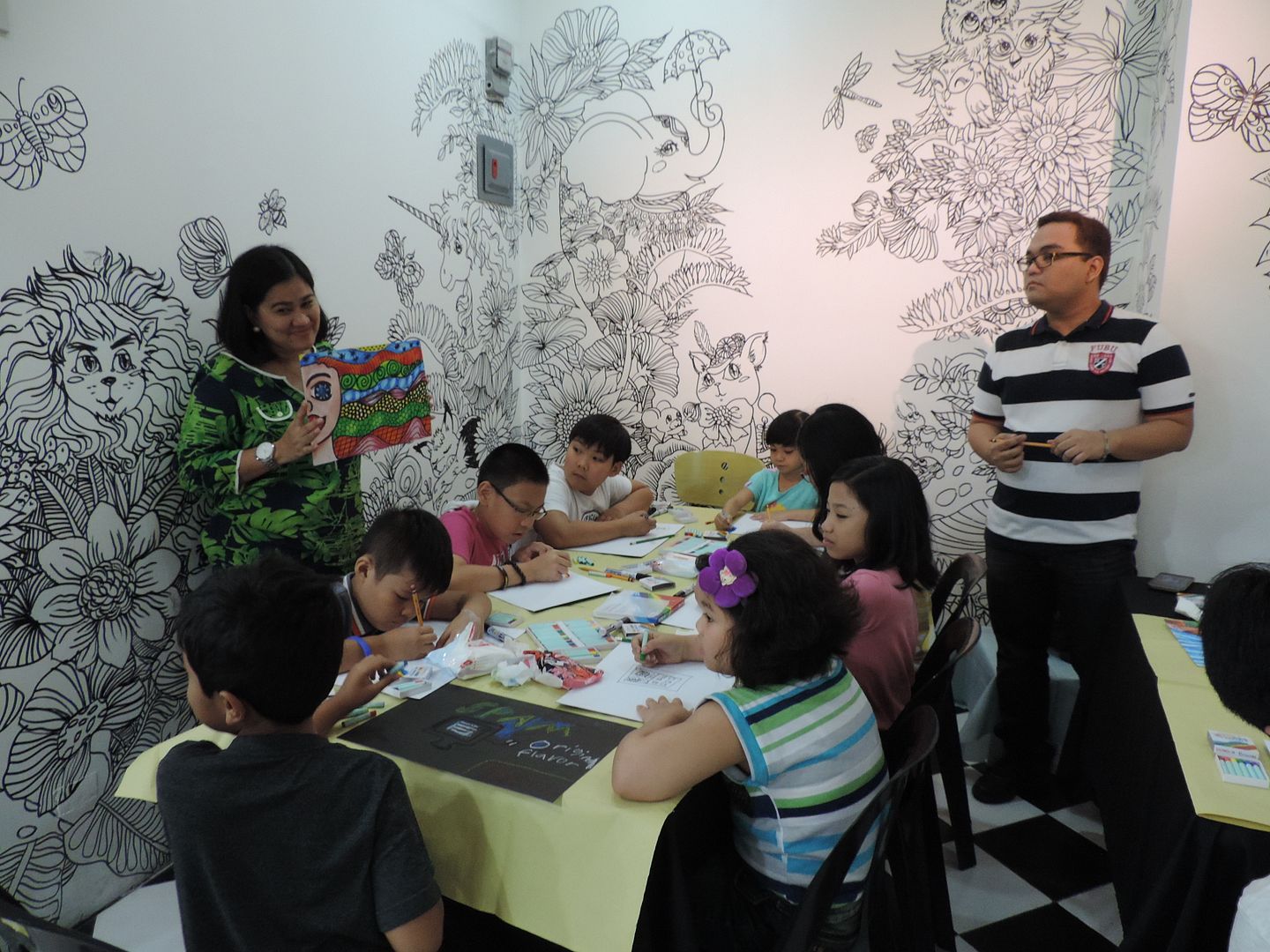 The kids were then asked to come up with their own oil pastel drawing on how to make the internet a safer place for them.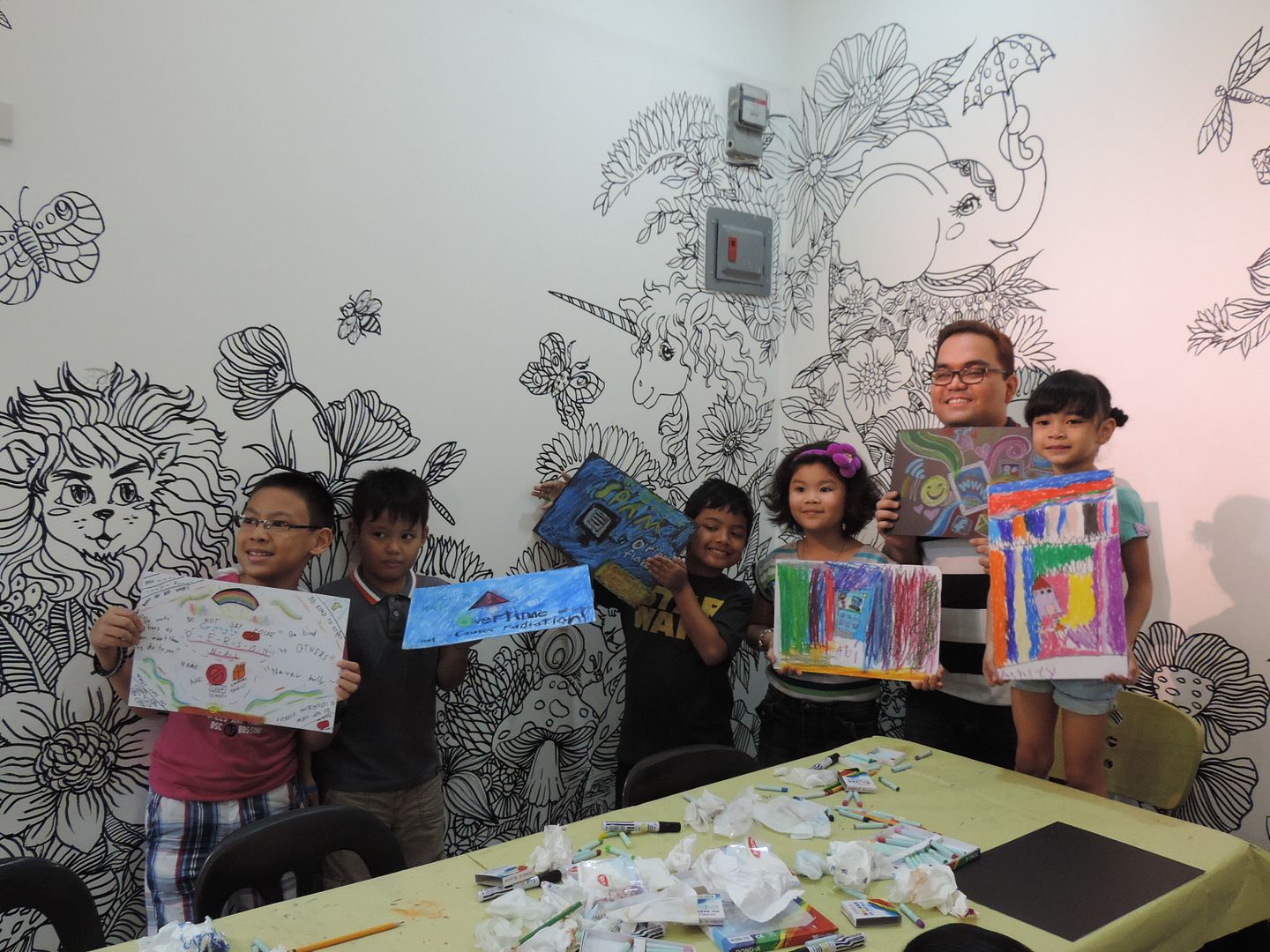 And here are the kids proudly showing off their finished work!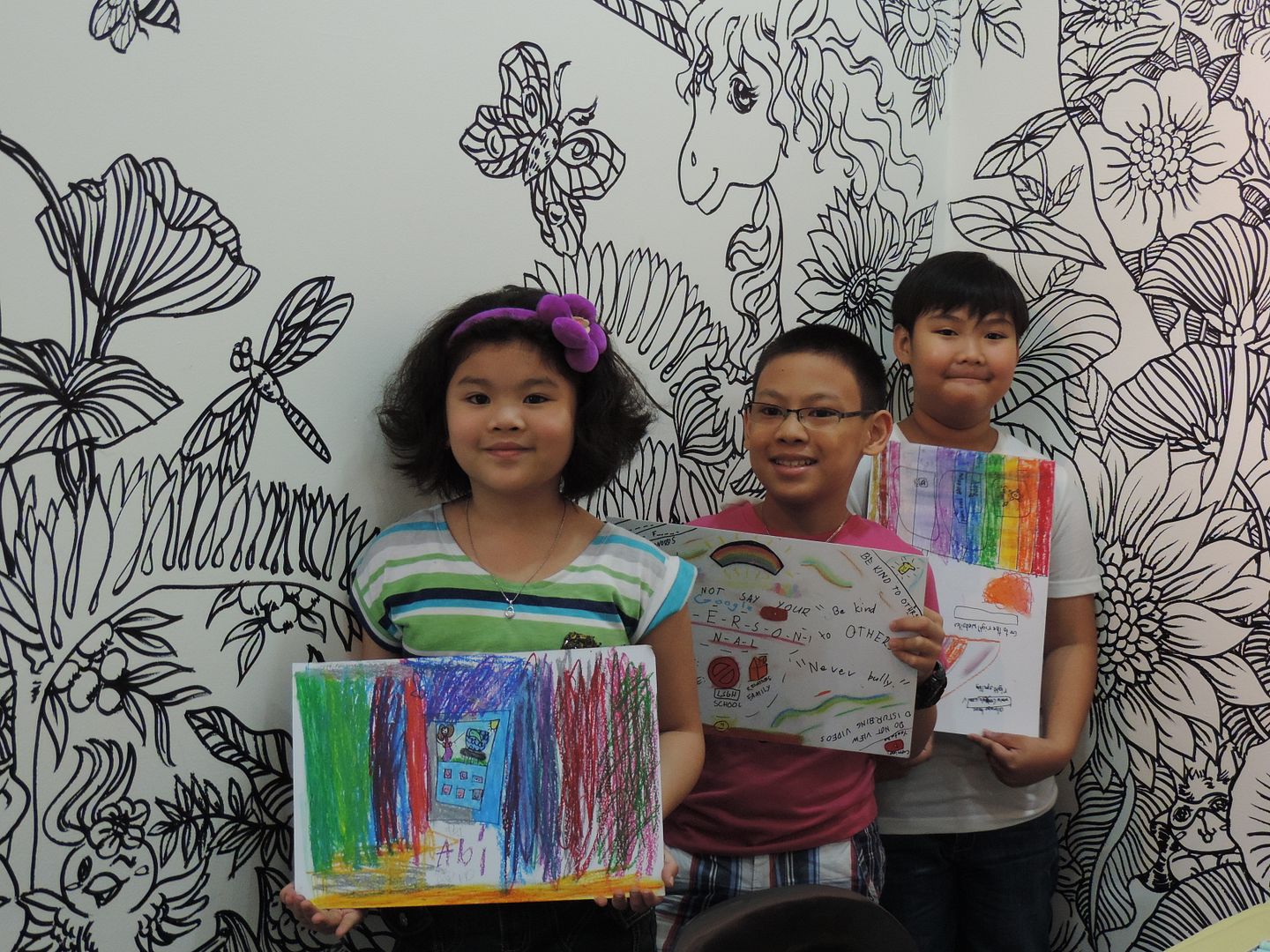 That's my son Justin the middle with his friends Abi and Juan.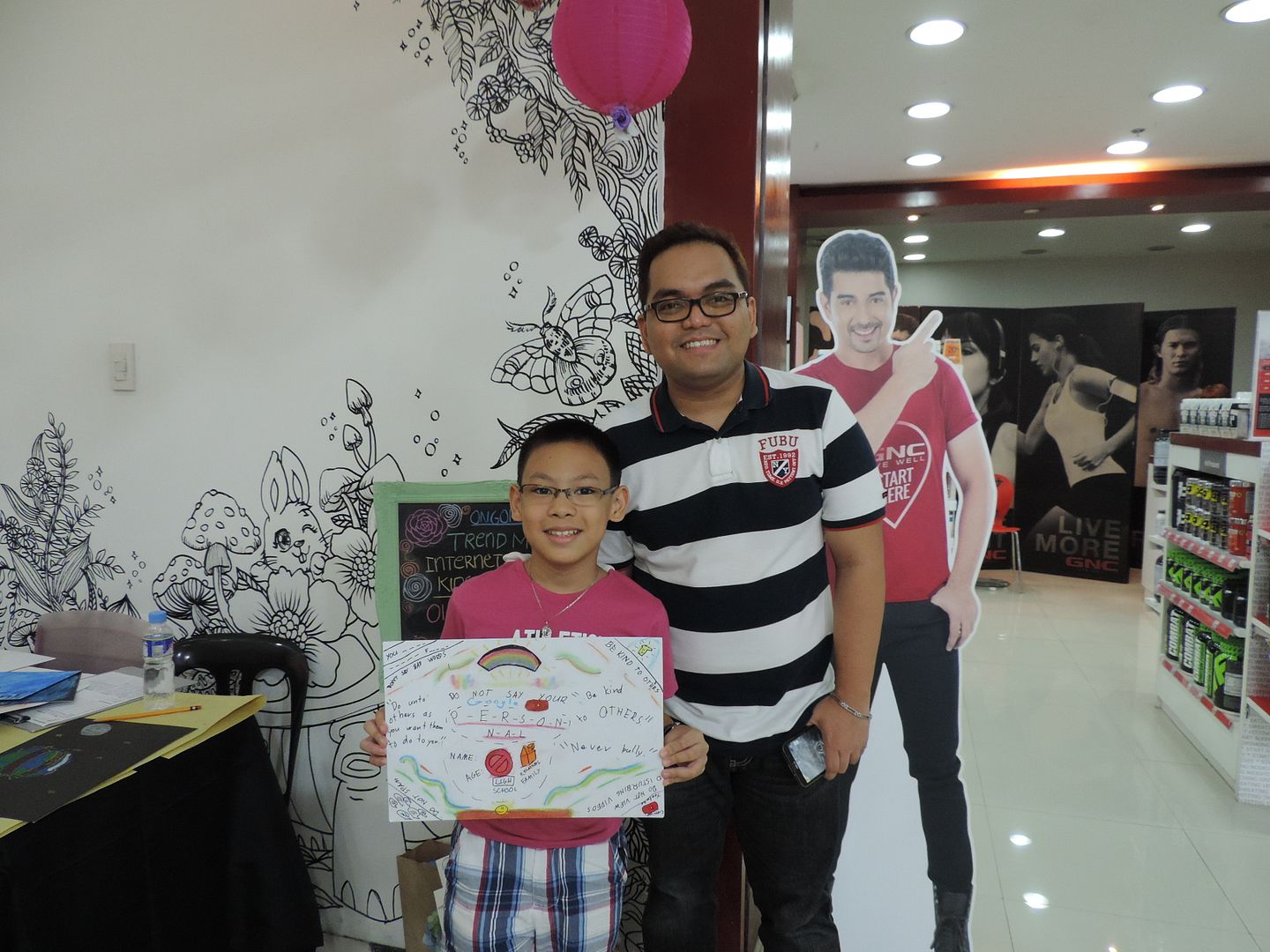 And here's another photo of him with Teacher Ian this time (and with their photobomber, Ian Veneracion. Lol!).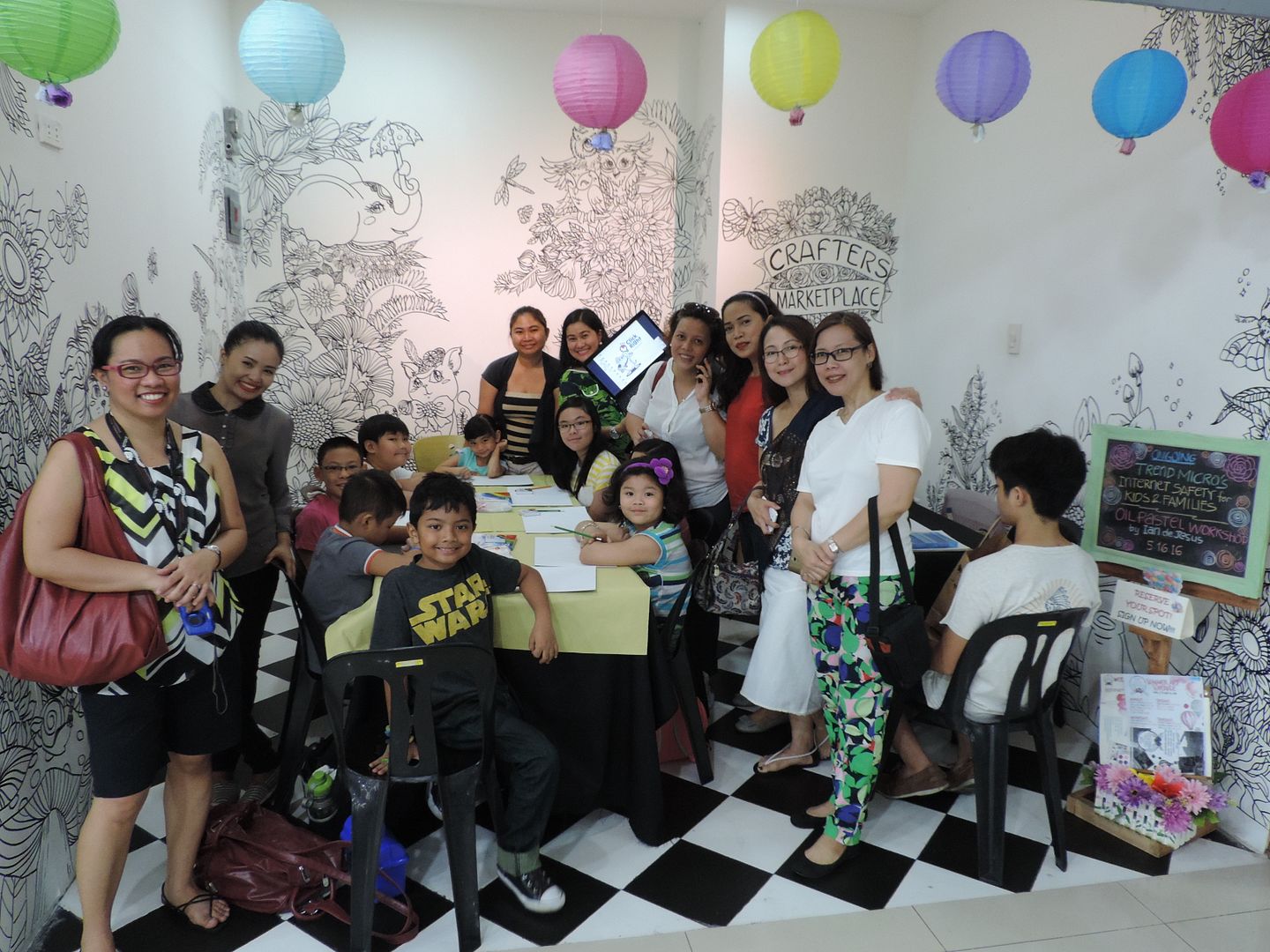 Ms. Alma with the moms and kids who trooped to The Crafters Marketplace yesterday
You and your kids might be interested to try The Crafters Marketplace creative workshops which include the calligraphy, water color, felt crafts, polymer clay, scrapbooking, card making, children's art and Zen doodling.
Their summer art schedule started last April 4 and will run until
May 21, 2016
.
The Crafters Marketplace
Rustan's Grocery
Lower Ground Level
Shangri-La Plaza Mall
Mandaluyong City
For inquiries, call: 0926 623-1284
Email: craftersnscrappers@gmail.com
FB page: https://www.facebook.com/craftersnscrappers/