Last April 23, I, my son and my niece went with hubby to Edsa Shangri-La Manila for their summer company outing. We stayed in a Deluxe Room with two beds, which were just enough for 3 adults and 1 kid.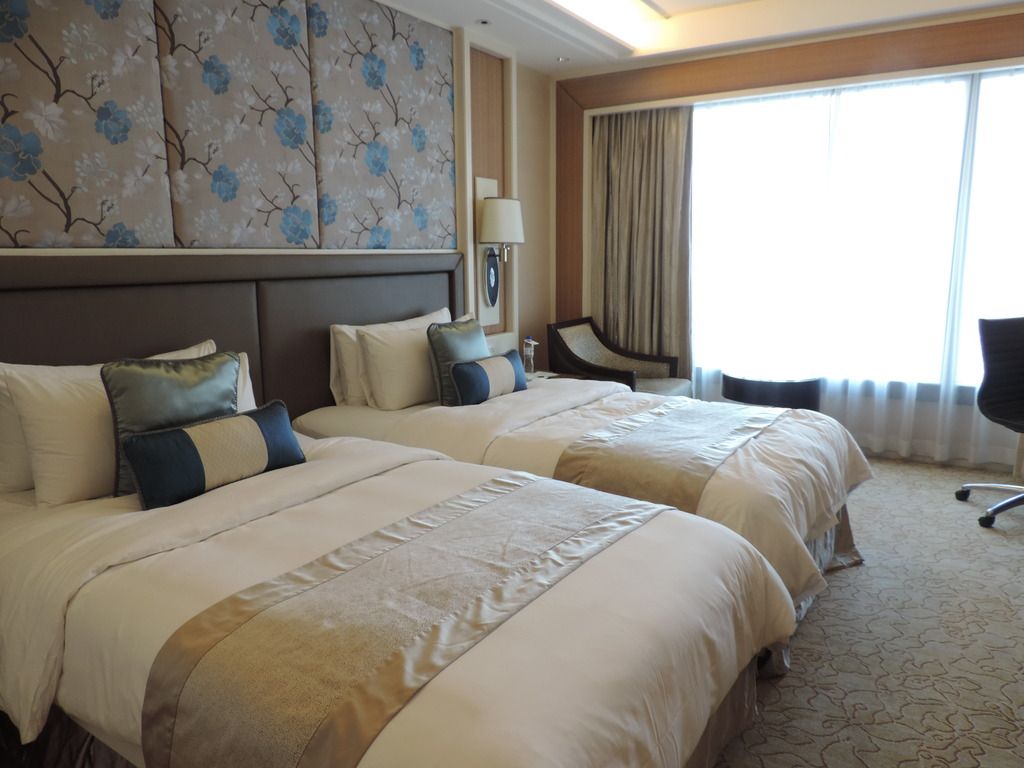 What we did was put the two beds close together so we'd feel like sleeping in one huge bed. It worked!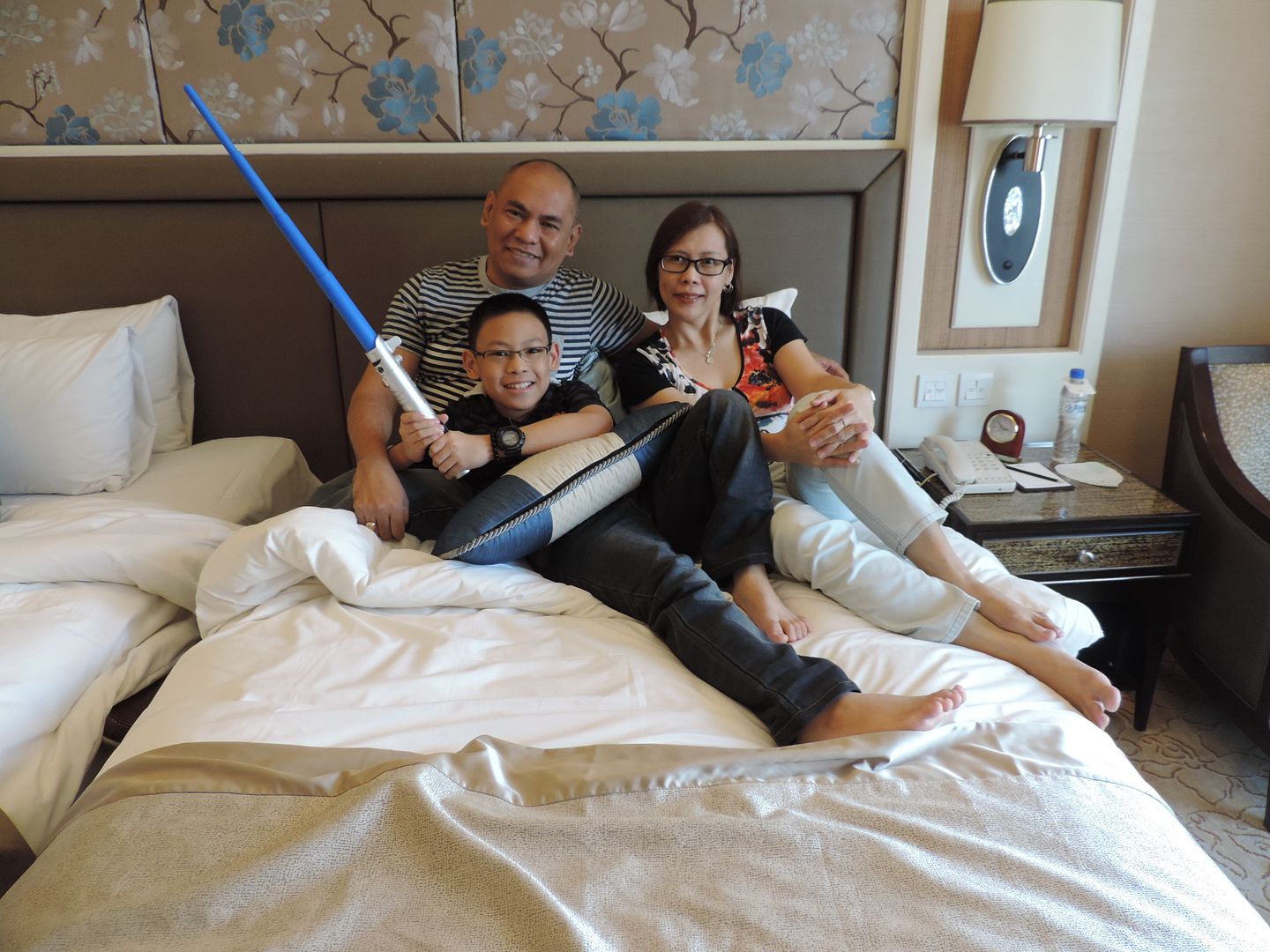 Our Deluxe Room has free wifi (but weak signal, though), cable TV, in-house movie channels, full-sized executive writing desk, IDD telephone and voice mail, electronic safe, bathrobes and slippers, hair dryer, and iron and ironing board.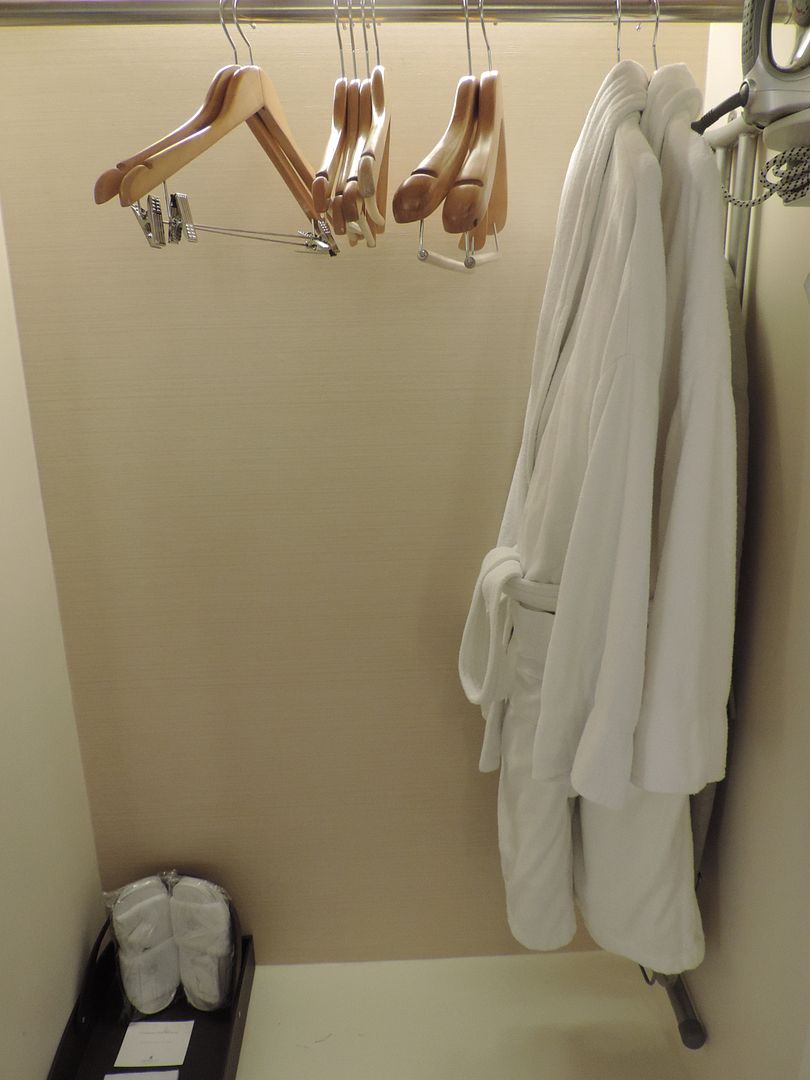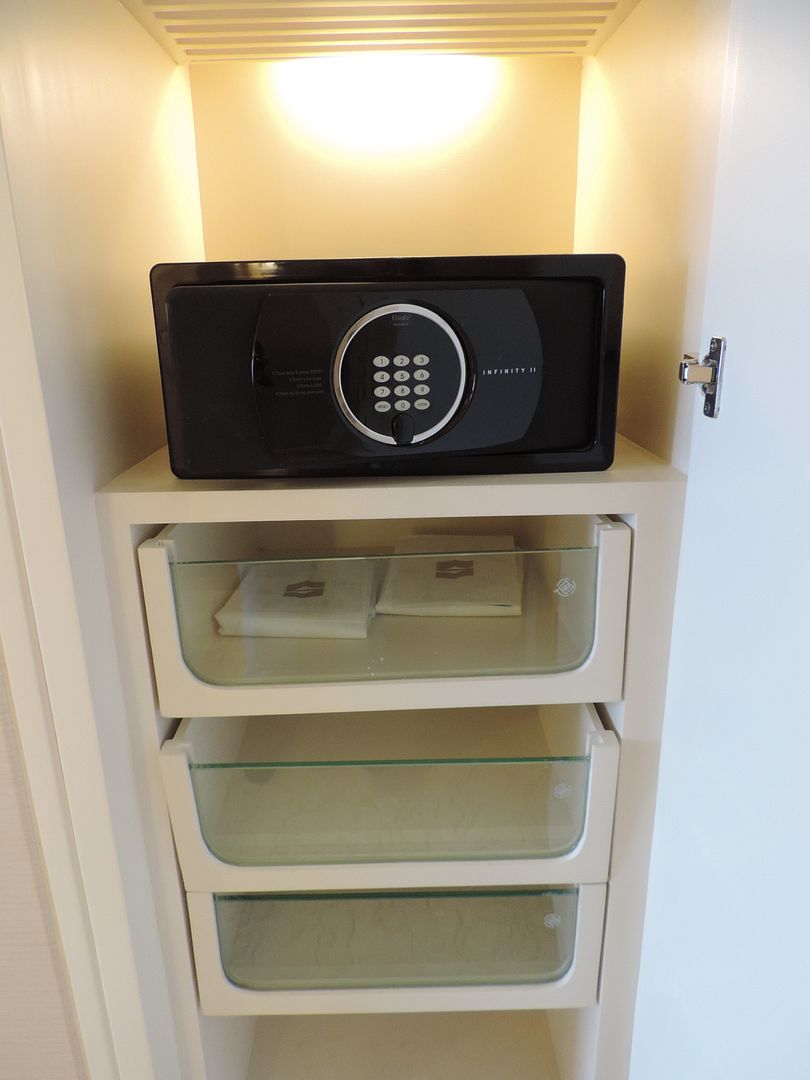 It's also equipped with coffee/tea-making facilities and a mini-bar.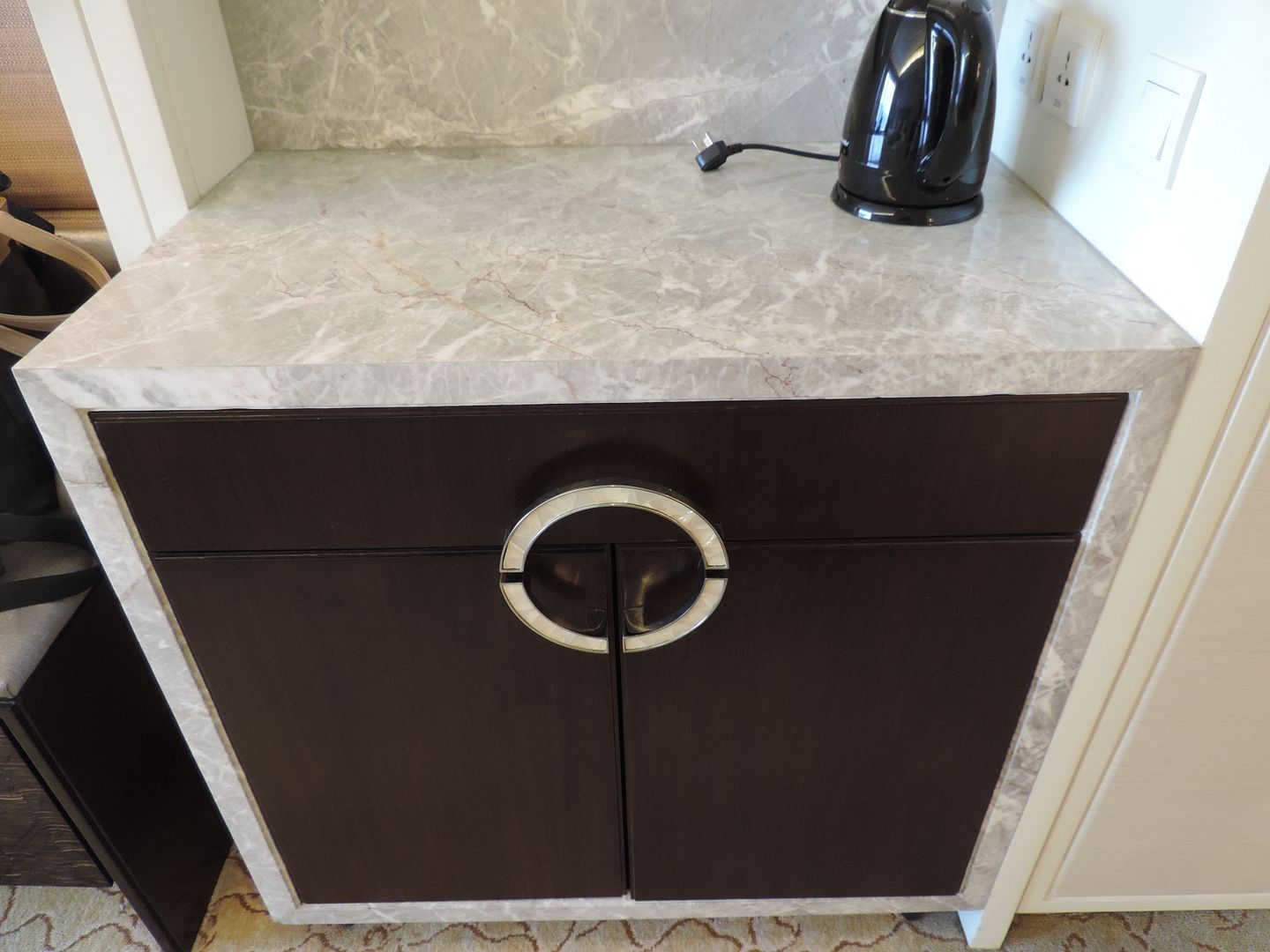 The spacious bathroom has a bathtub and shower plus complete toiletries, too.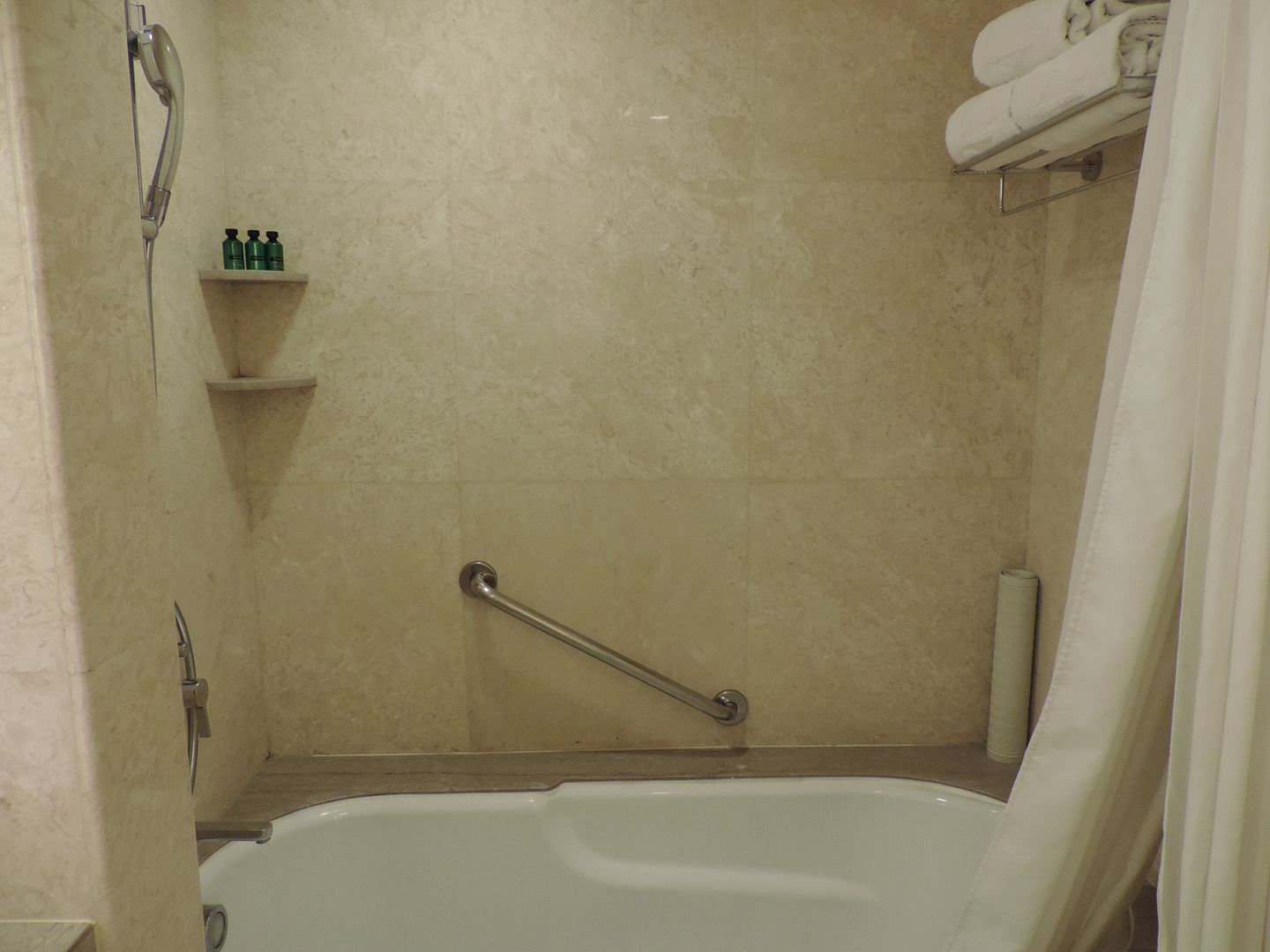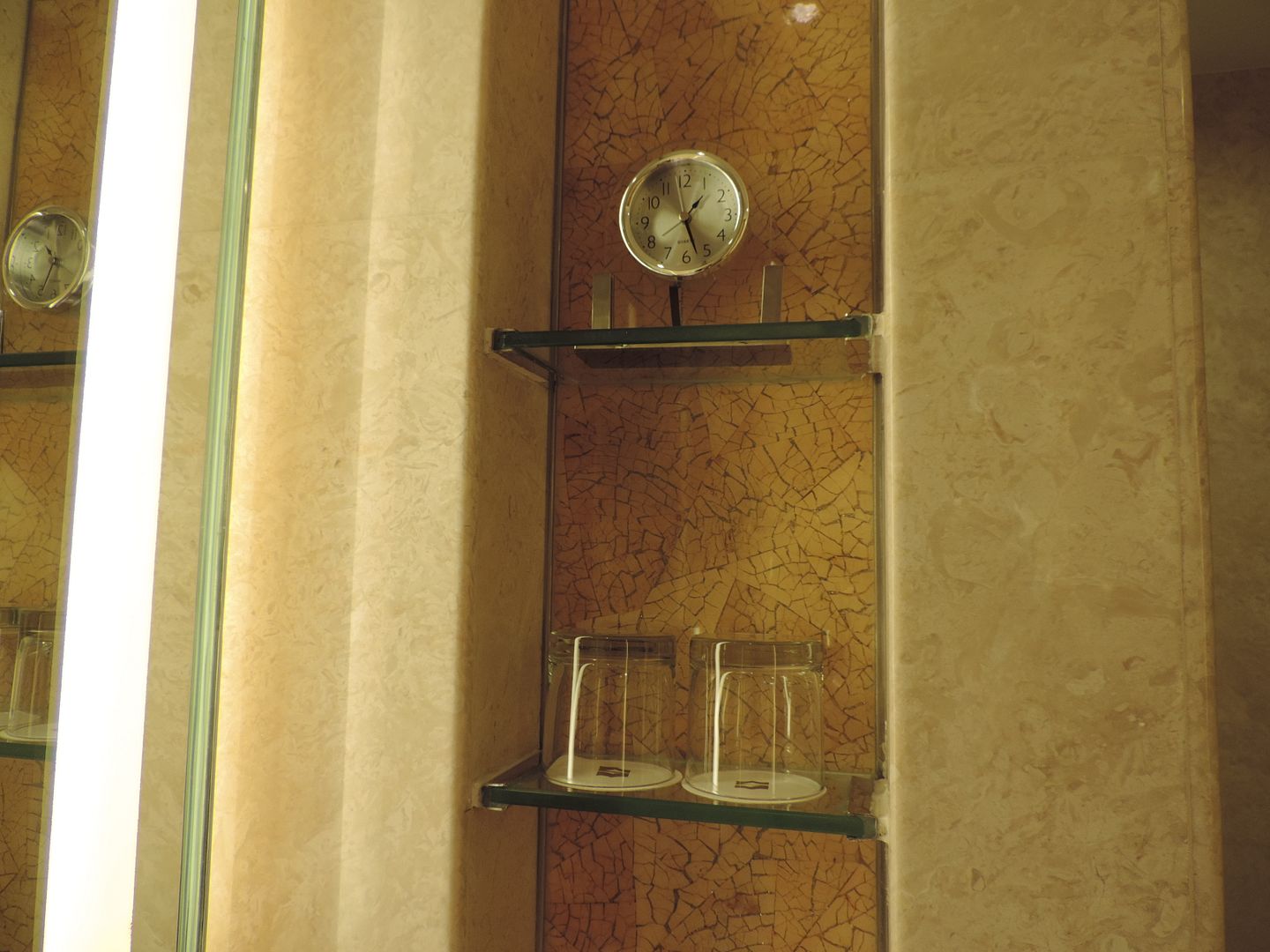 That's our son with his cousin Ate Ayie.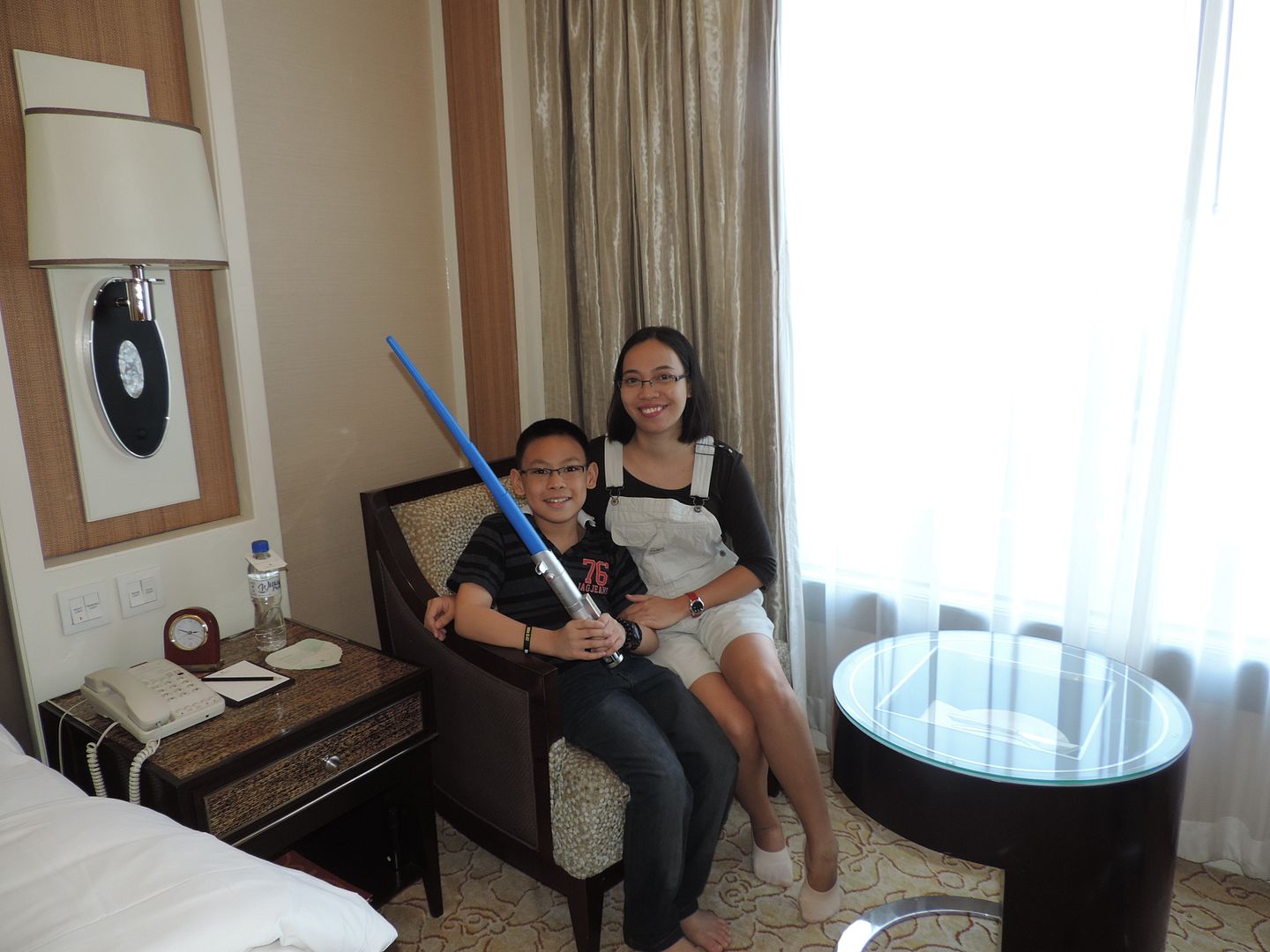 We stayed in our room to rest for a while, then went to Shangri-La Plaza Mall to have dinner at Corazon.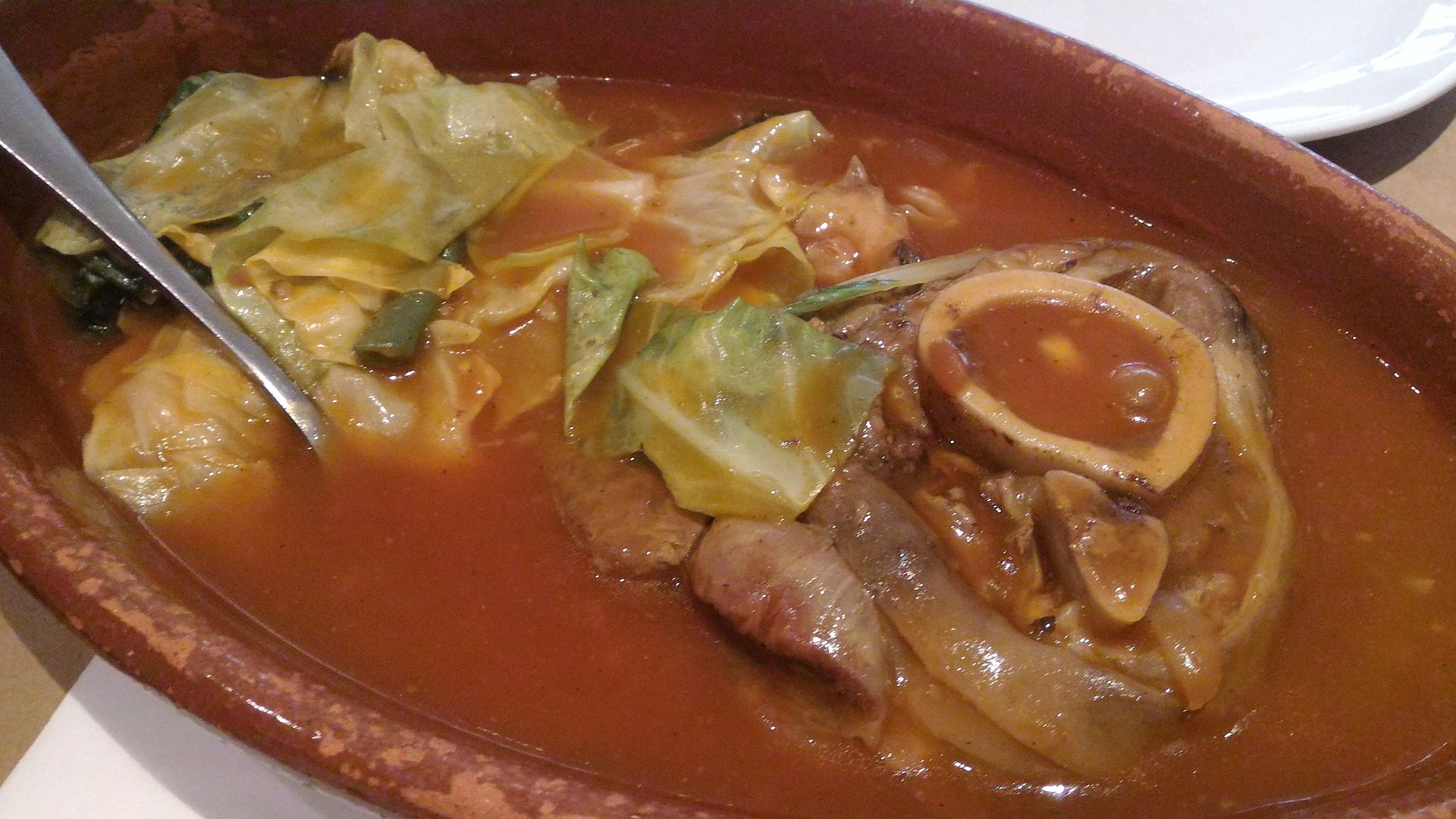 After dinner, we went back to the hotel to have a quick dip in their gorgeous pool.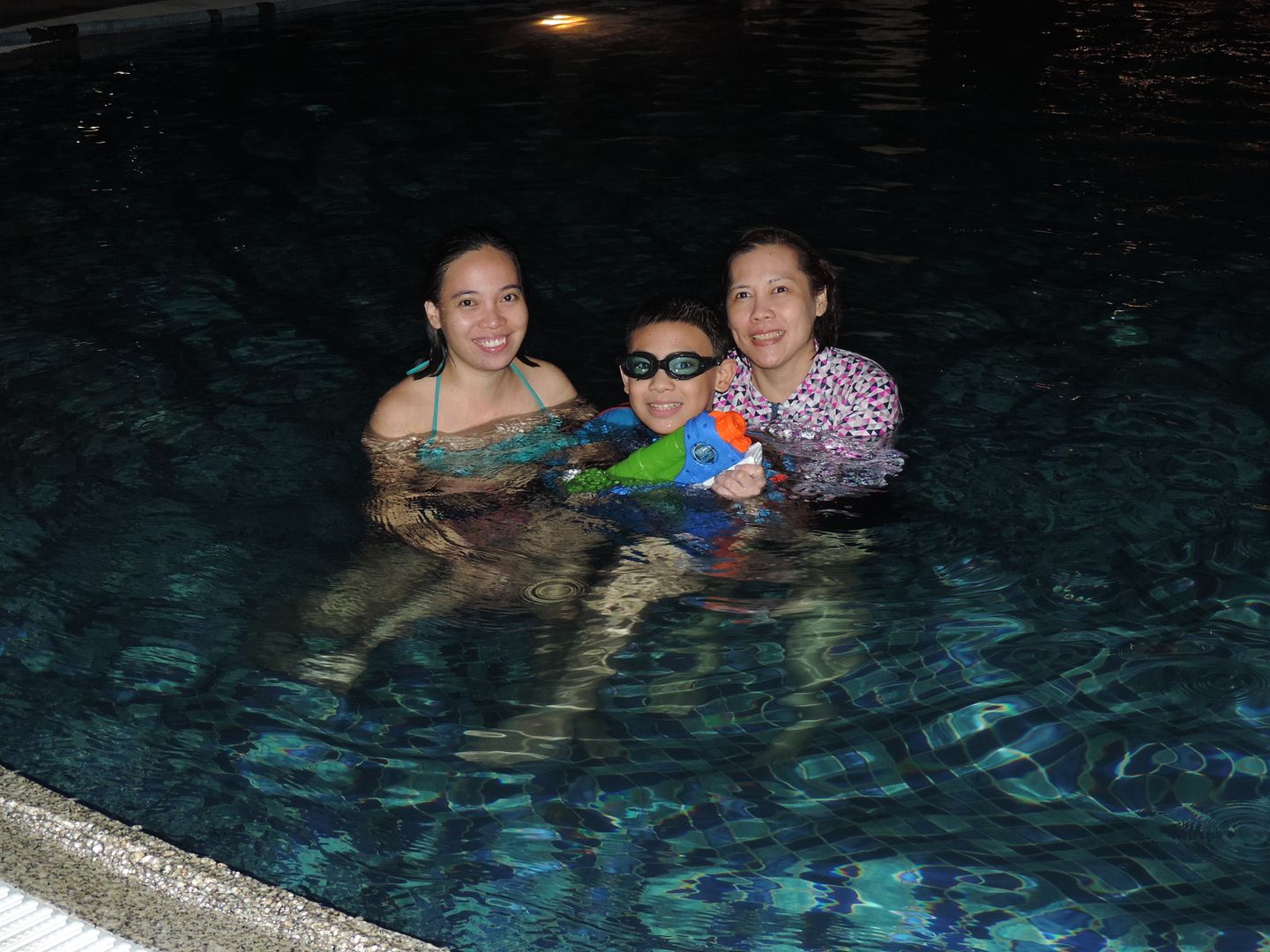 This is how the pool looks like in the morning. Lovely, isn't it?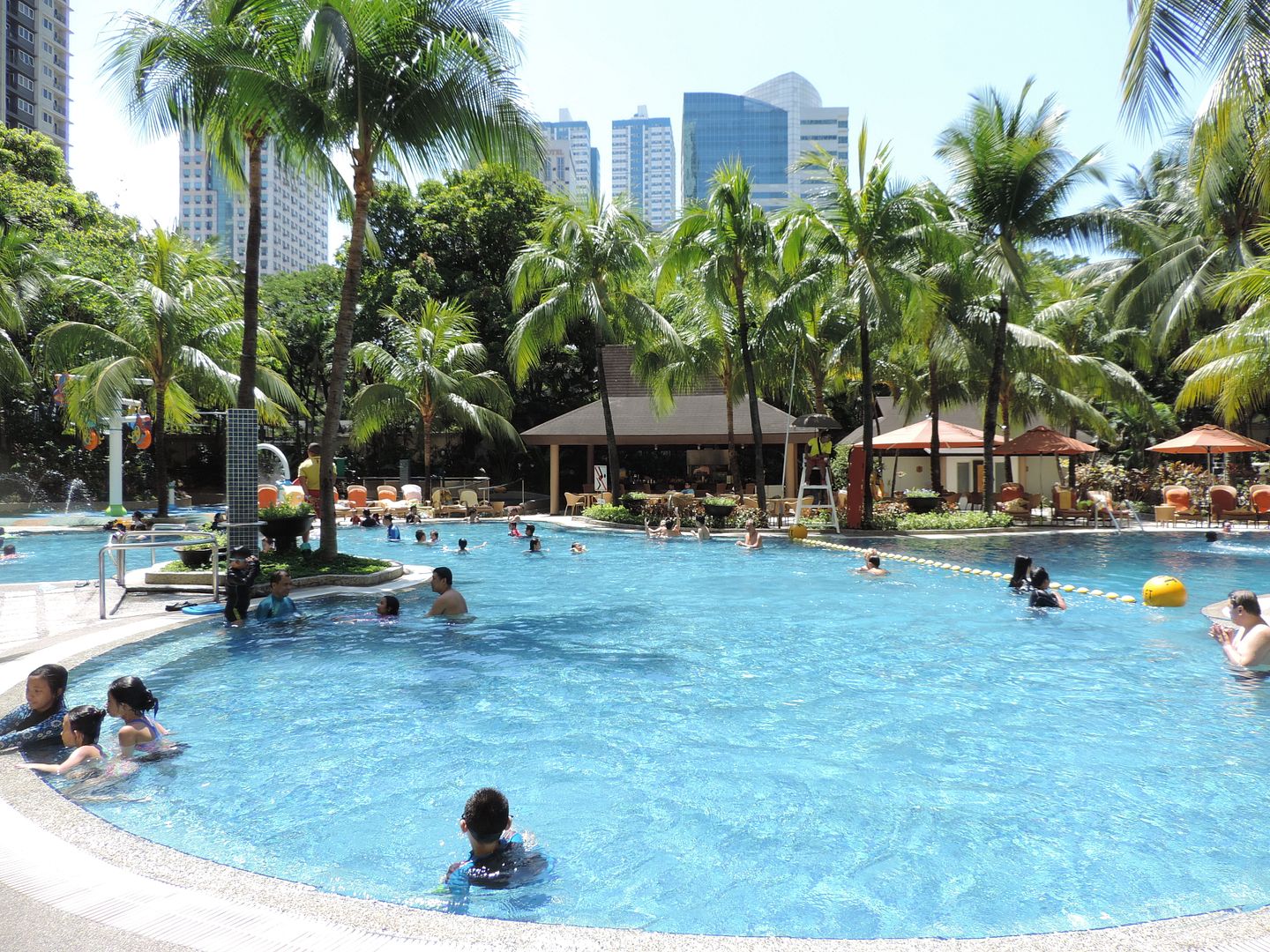 My son really enjoyed his time in the pool.
The pool area is a great place for photo ops.
There's also a kiddie pool with a slide.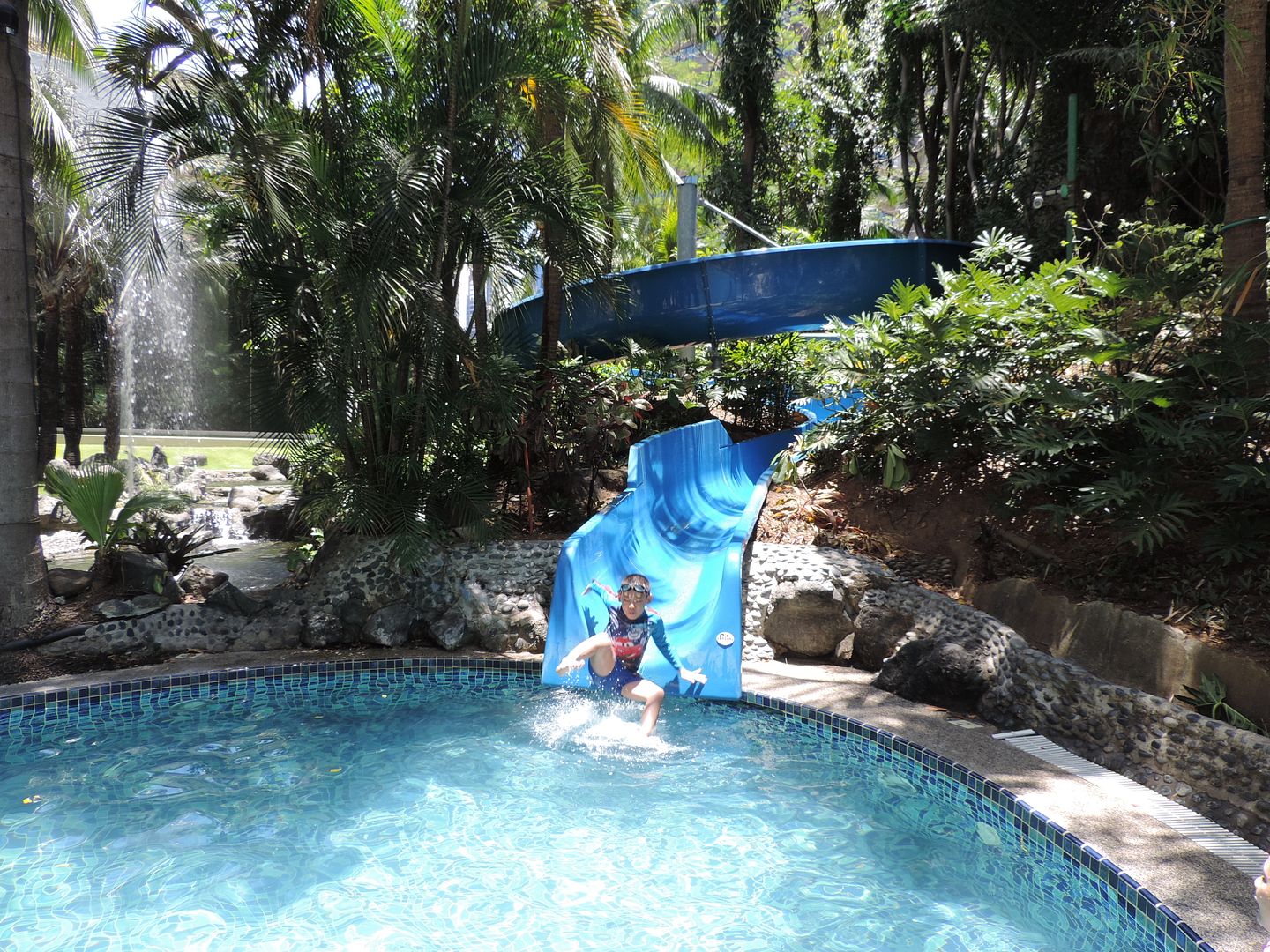 And a pond beside the kiddie pool with lots of fish!
See what I mean?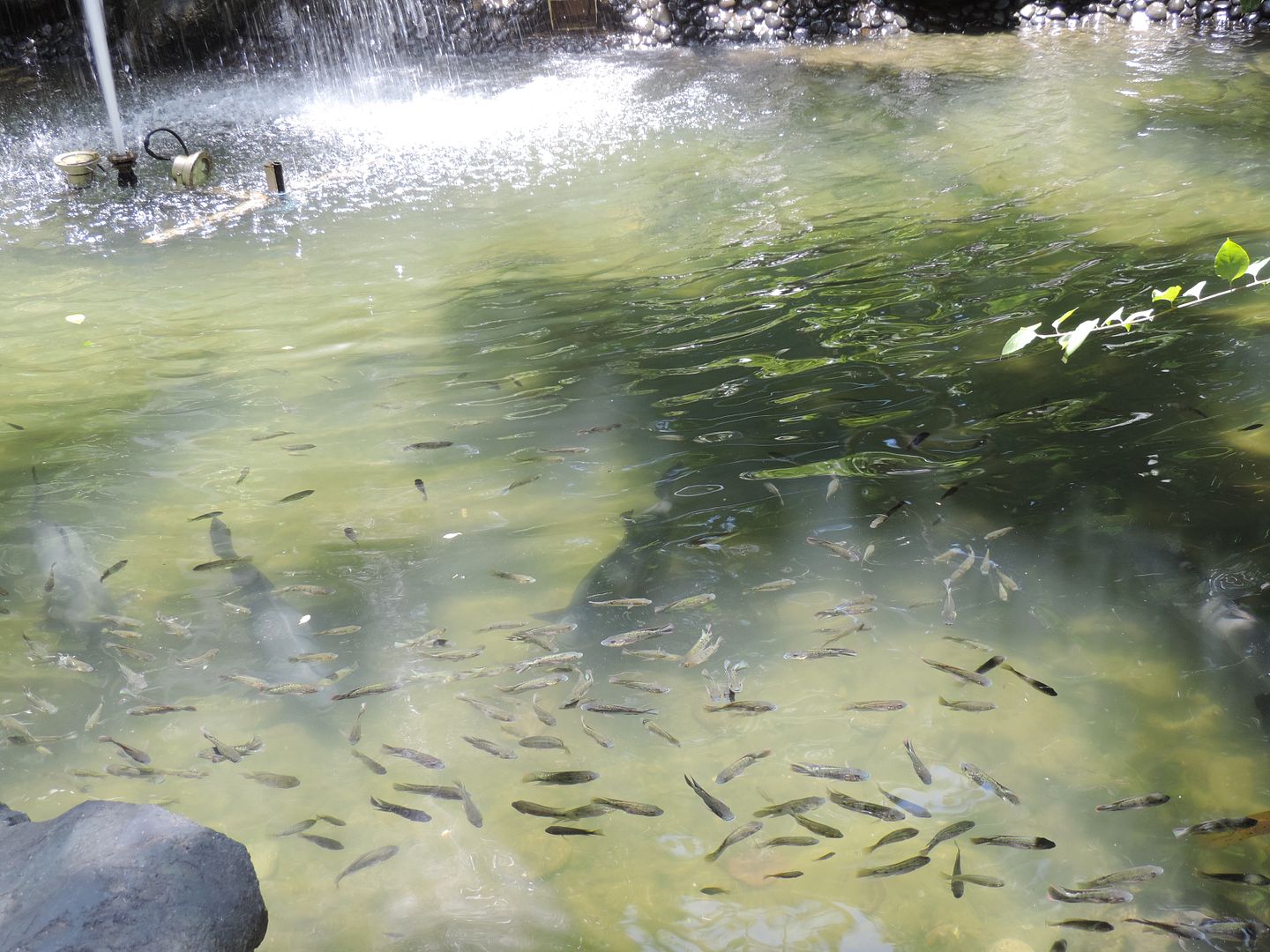 And just a few steps away from the pond is an empty wooden bench, another perfect spot for souvenir photos.
Our overnight stay at Edsa Shangri-La Manila also came with complimentary buffet breakfasts for two. My son and his cousin had buffet breakfasts, too. We only ate a little, though, because our young man wanted to stay in the pool for a few more hours before we check out of the hotel. Ergo, our breakfast was hurried.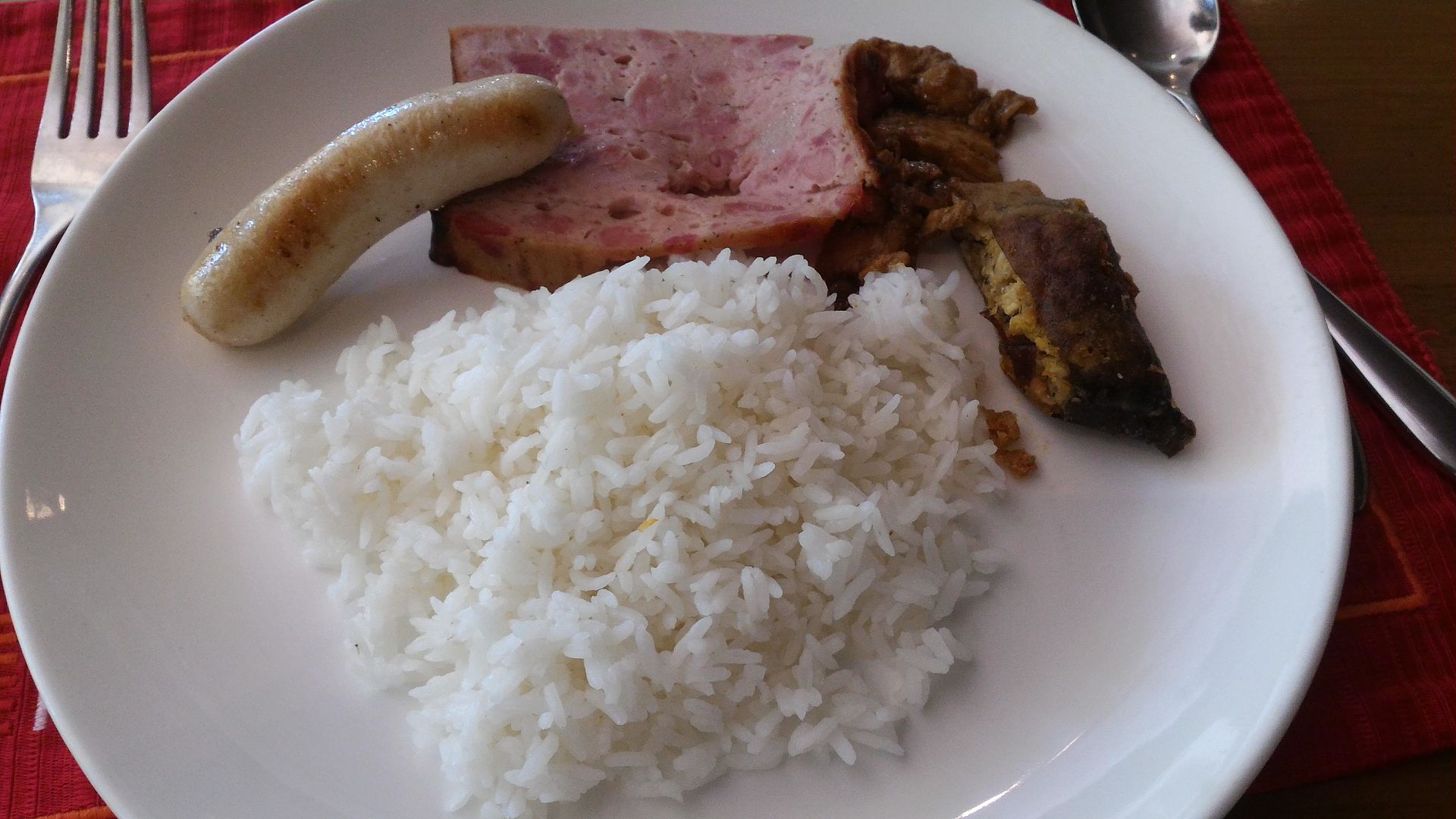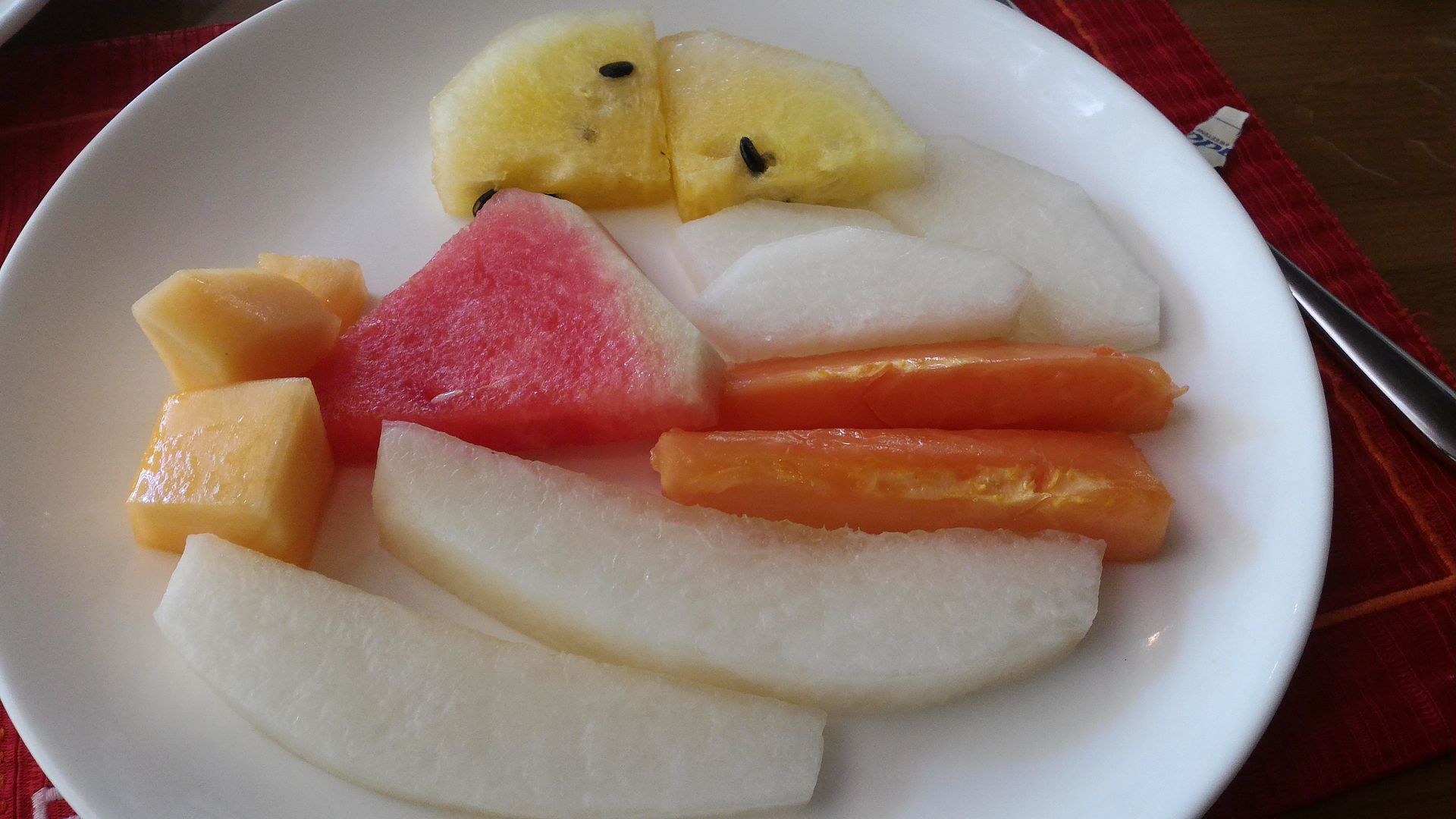 Breakfast in a hurry, just two plates, sigh!
This was a decision we deeply regretted, especially after we learned that hubby's group was allowed to check-out at 4:00 p.m, instead of the usual check-out time of 12:00 noon. Anyway, we really had a great time at Edsa Shangri-La Manila, and we hope to come back again soon.
Edsa Shangri-La Manila
1 Garden Way, Ortigas Center
Mandaluyong City, Philippines
Telephone No.: (63 2) 633 8888
Fax No.: (63 2) 631 1067
Website: http://www.shangri-la.com/manila/edsashangrila/