Moms, dads and kids alike had several hours of outdoor fun and play on Bonifacio High Street, across Italianni's, last Saturday, May 7, 2016, in a picnic event called Summer Family Fun Day with Mott's spearheaded by Fly Ace Corporation and hosted by celebrity mom Christine Jacob-Sandejas.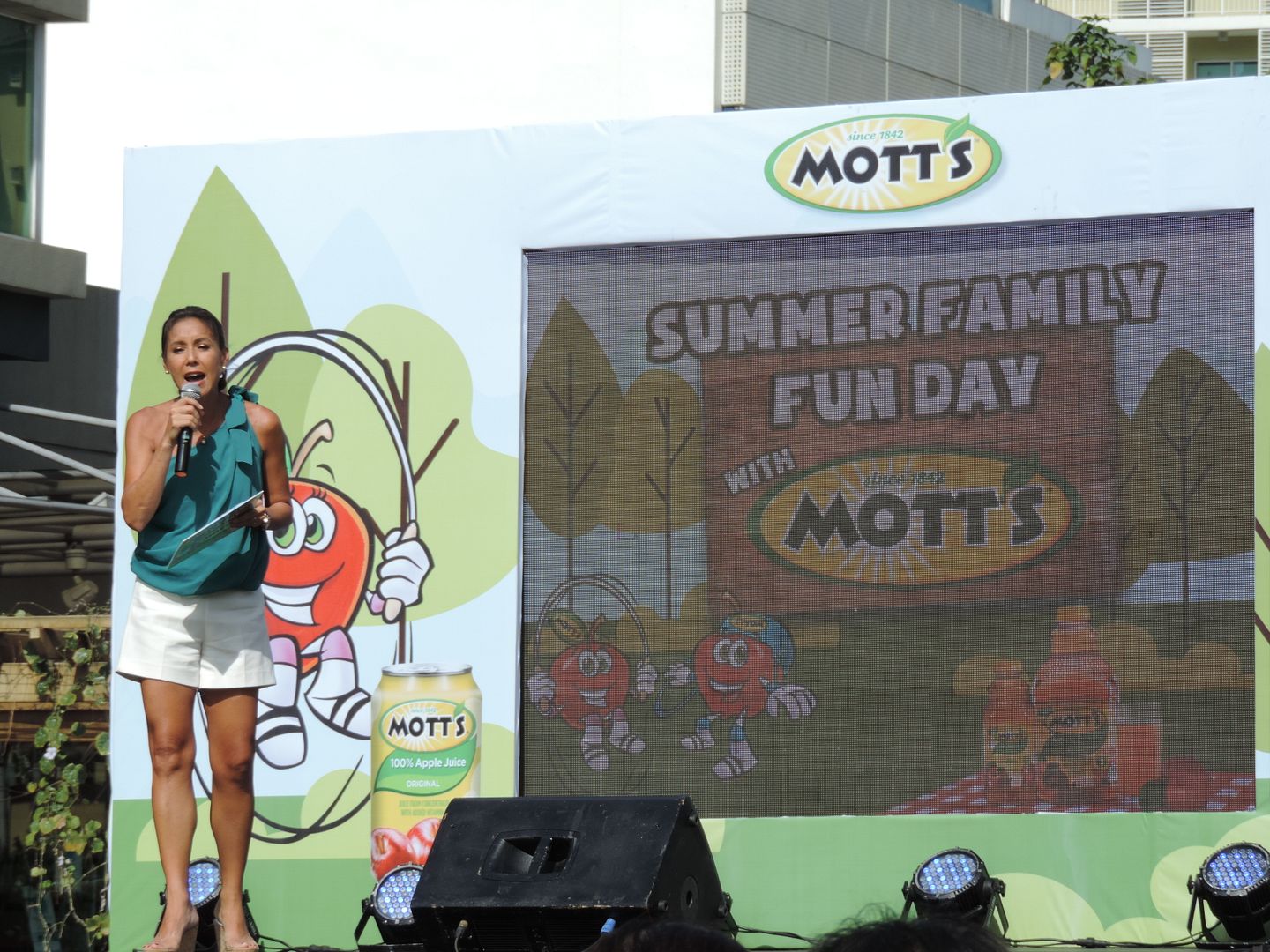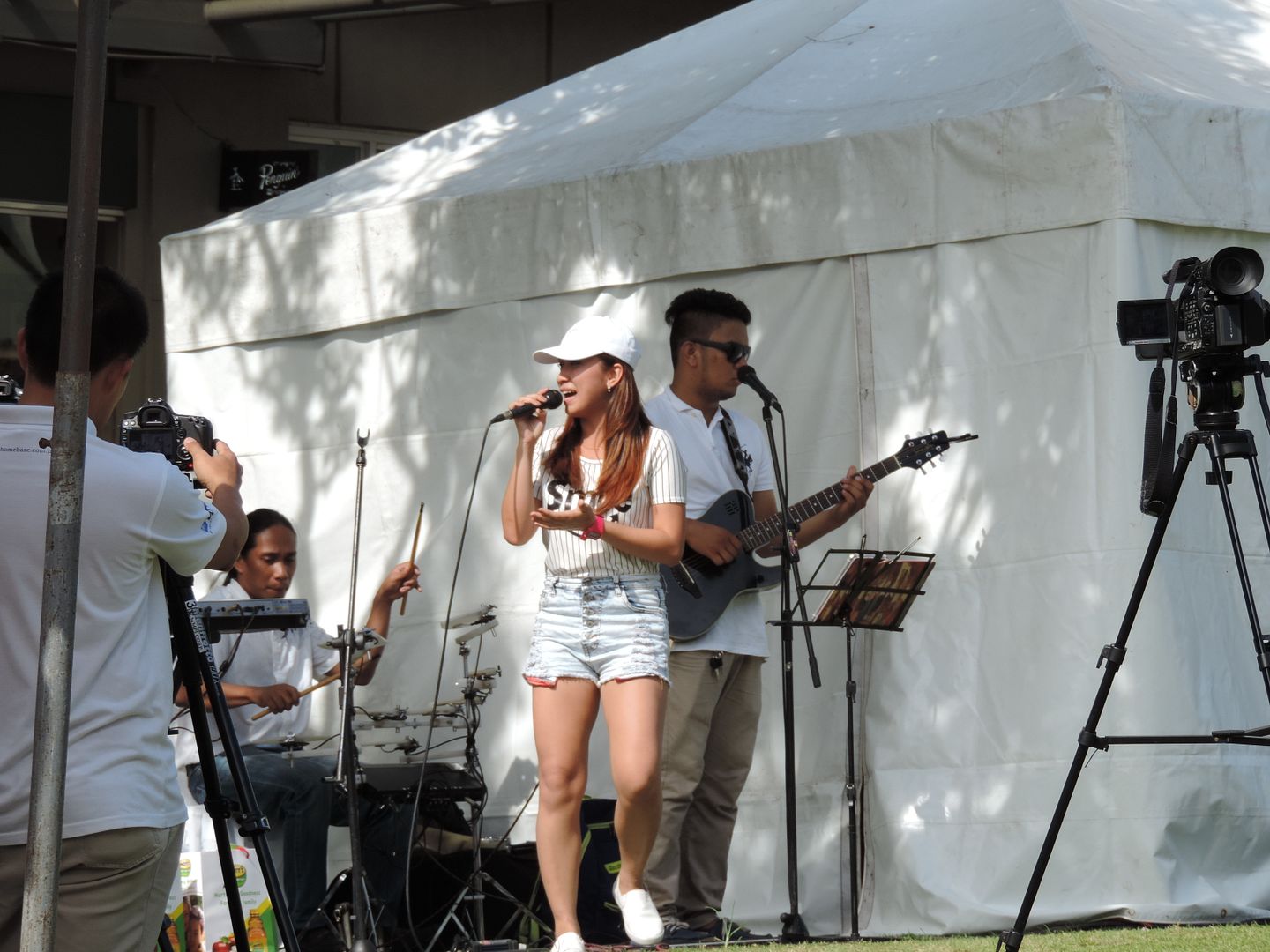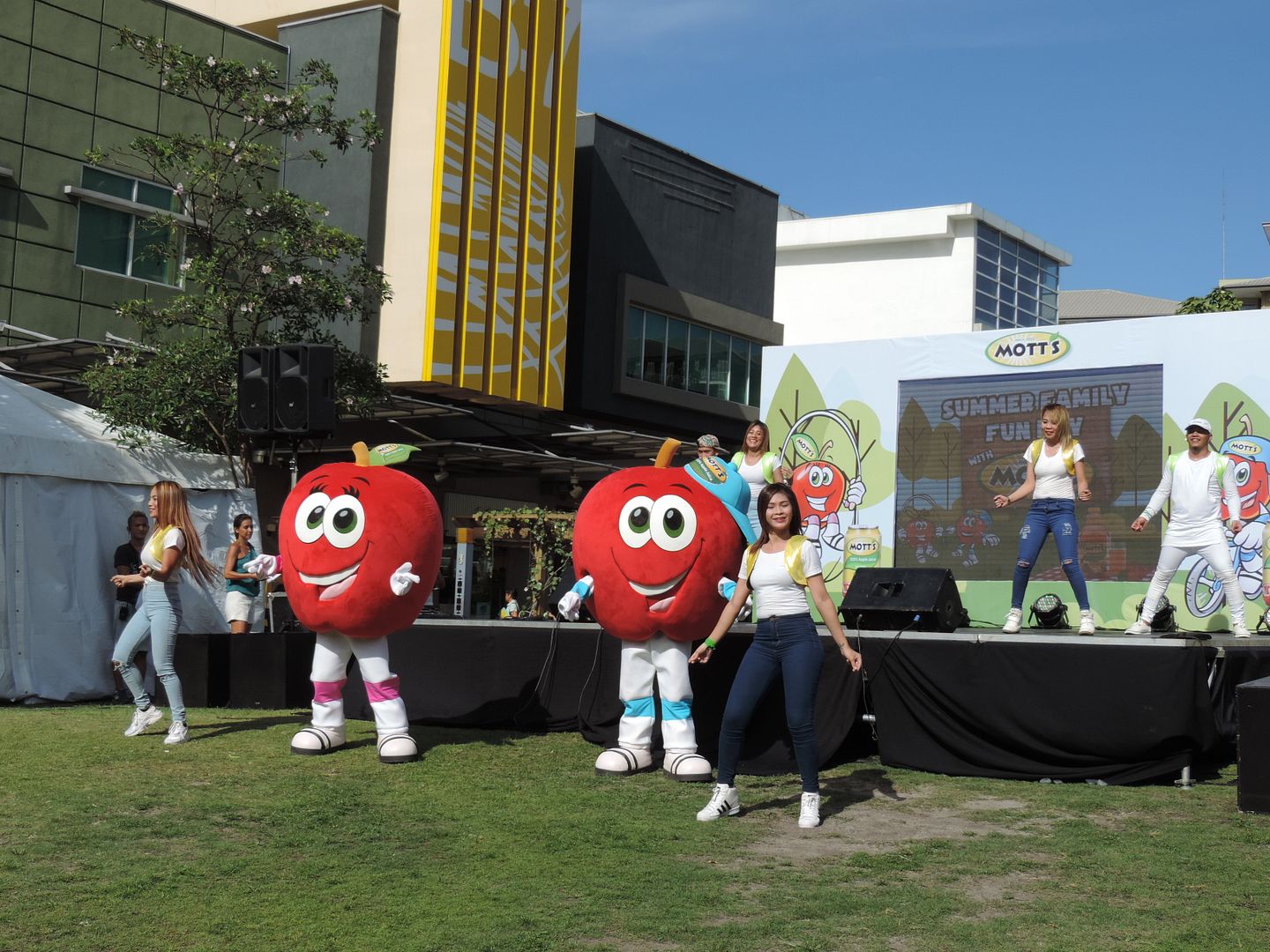 The event highlighted the newest addition to the Mott's family:
Mott's 100% Original Apple Juice in can
. It is sealed and filled with the same 100% apple fruit goodness that everyone can enjoy anytime anywhere.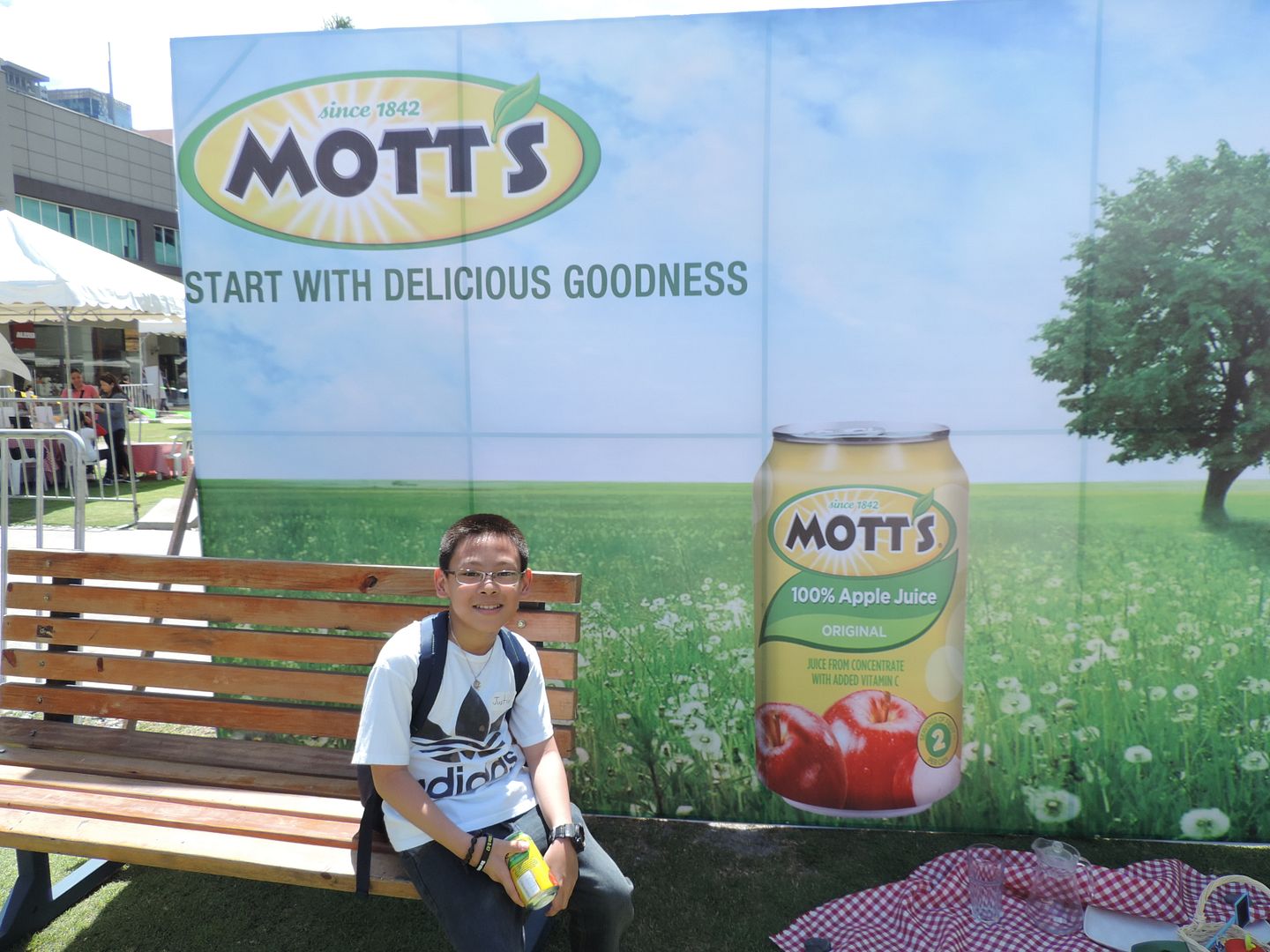 There were lots of activities lined up for the whole family, like face painting, arts and crafts, treasure hunt, life-sized tic-tac-toe, hoops, ring toss, and ladders and slides.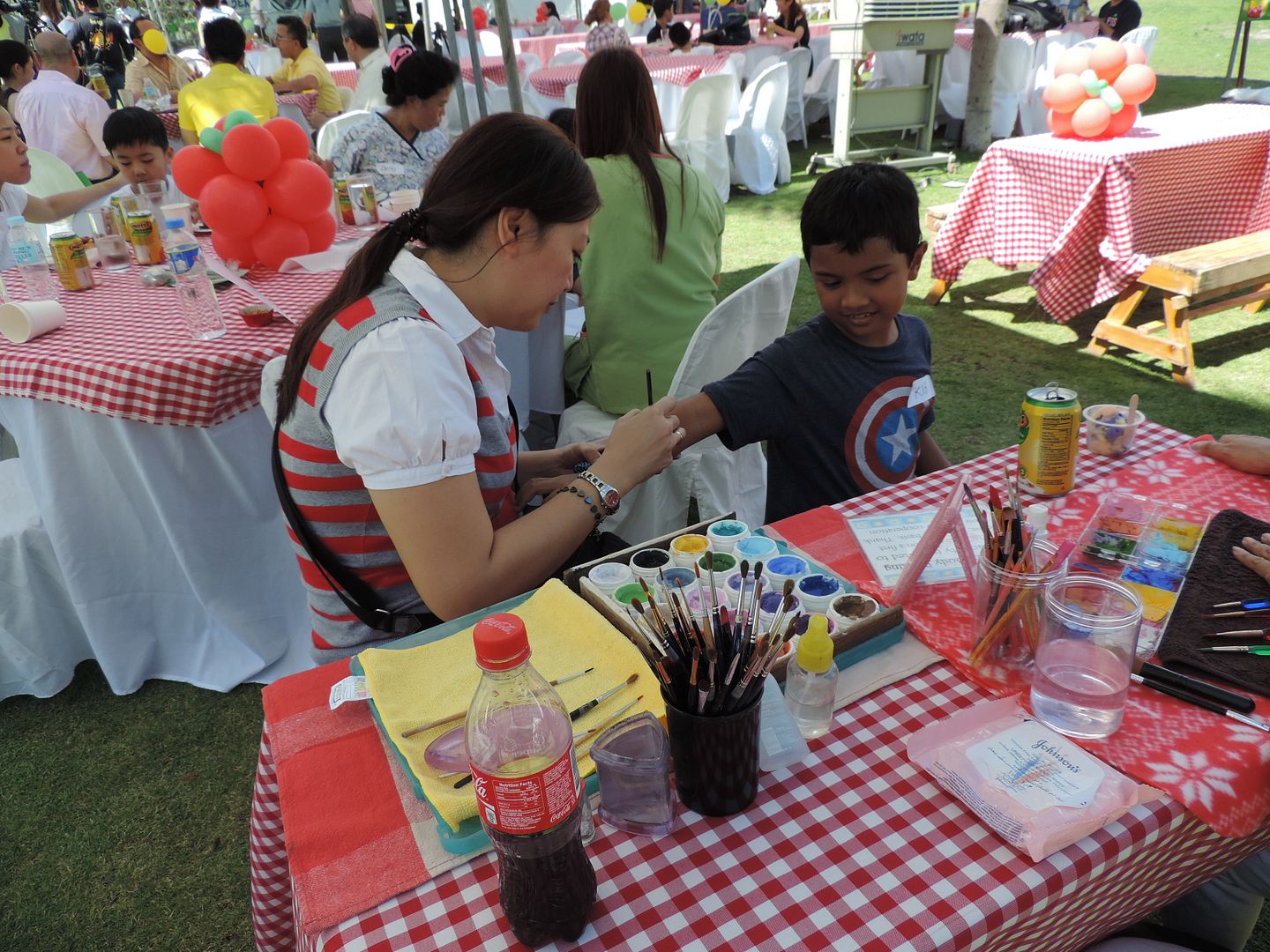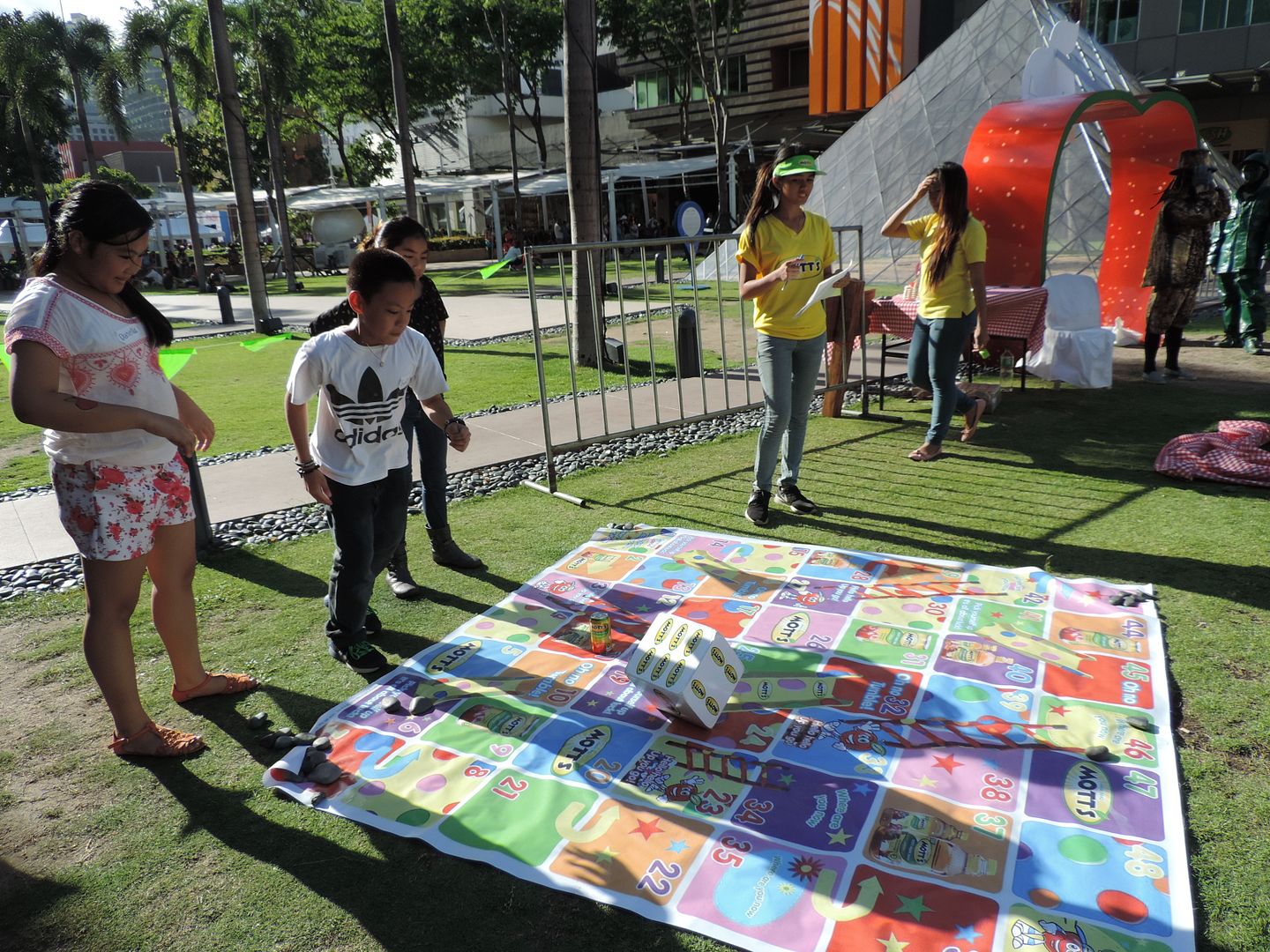 Food was overflowing, too. There were corn dog (which my son liked so much!), pork barbecue, fried chicken and apple-licious spaghetti, among others, with cotton candies and
sorbetes
(dirty ice cream) to boot.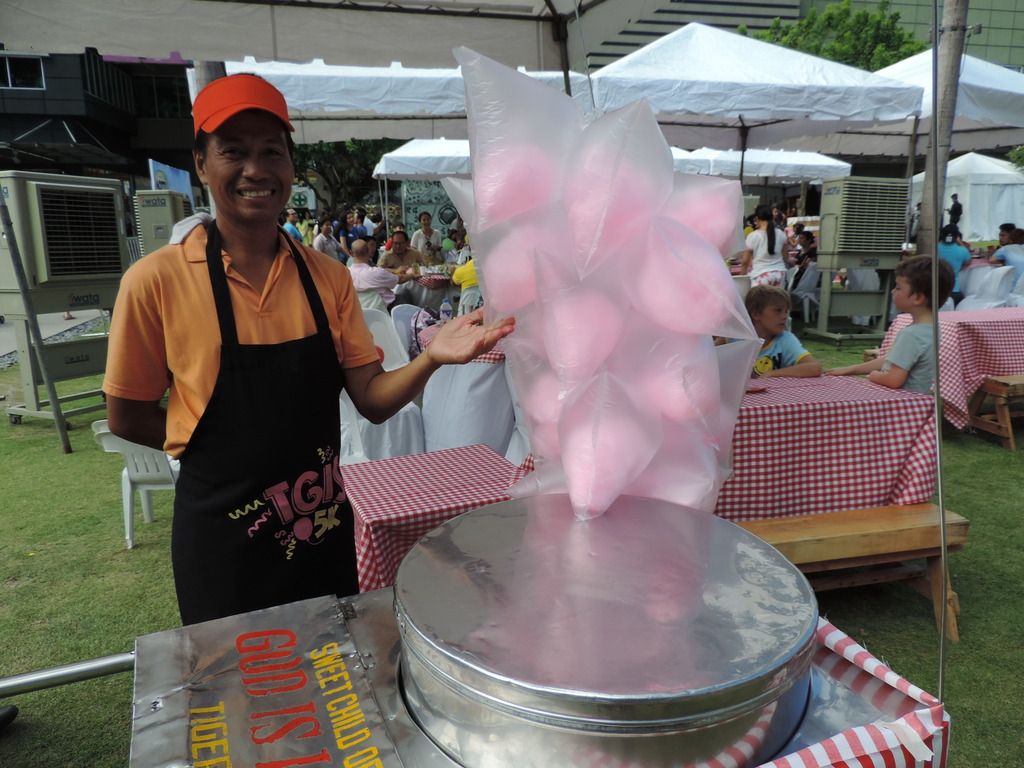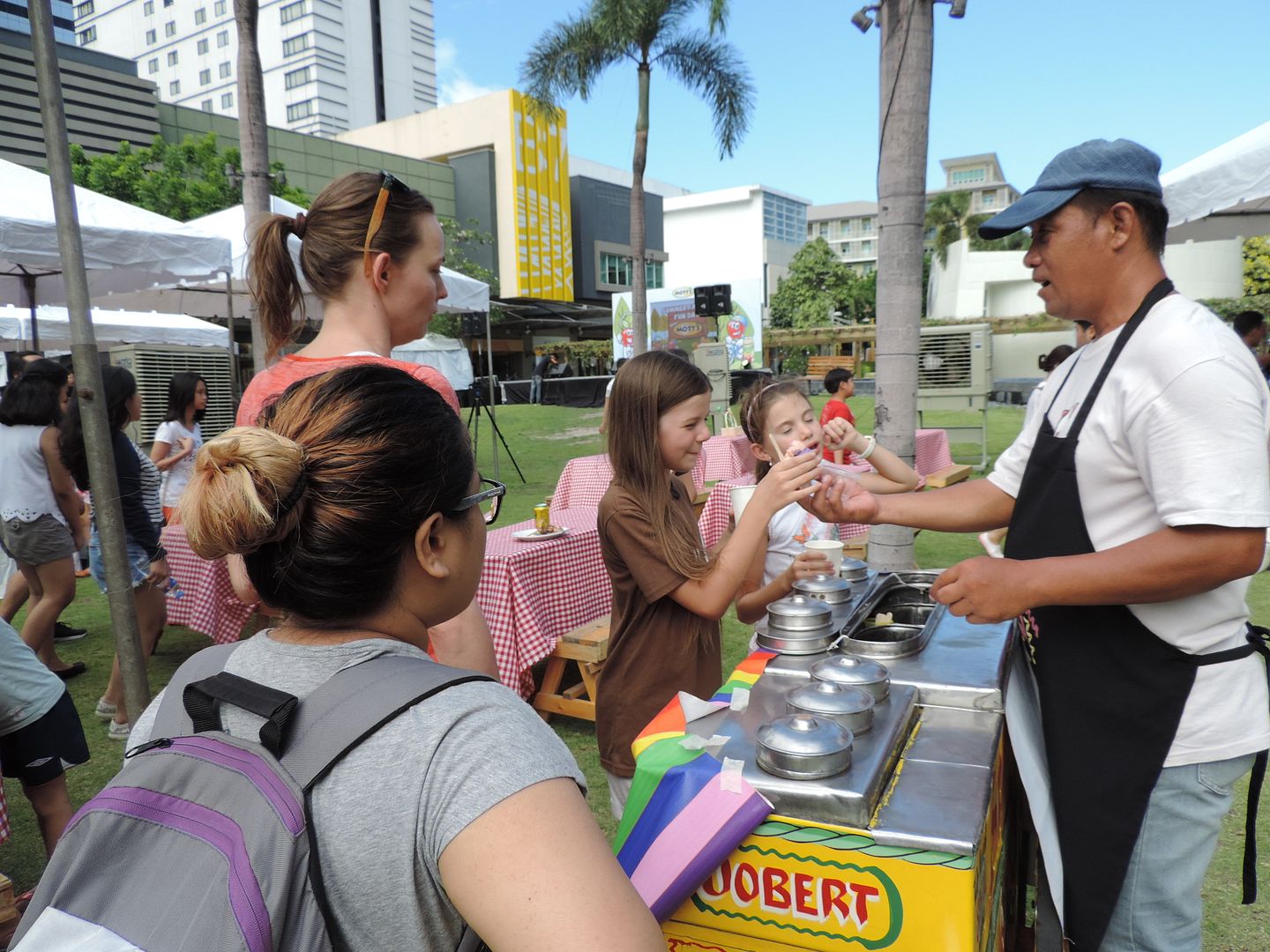 These Chocolate Cookies, Popcorn Clusters and Chicken Nuggets were all-infused with Mott's 100% apple goodness. Yum!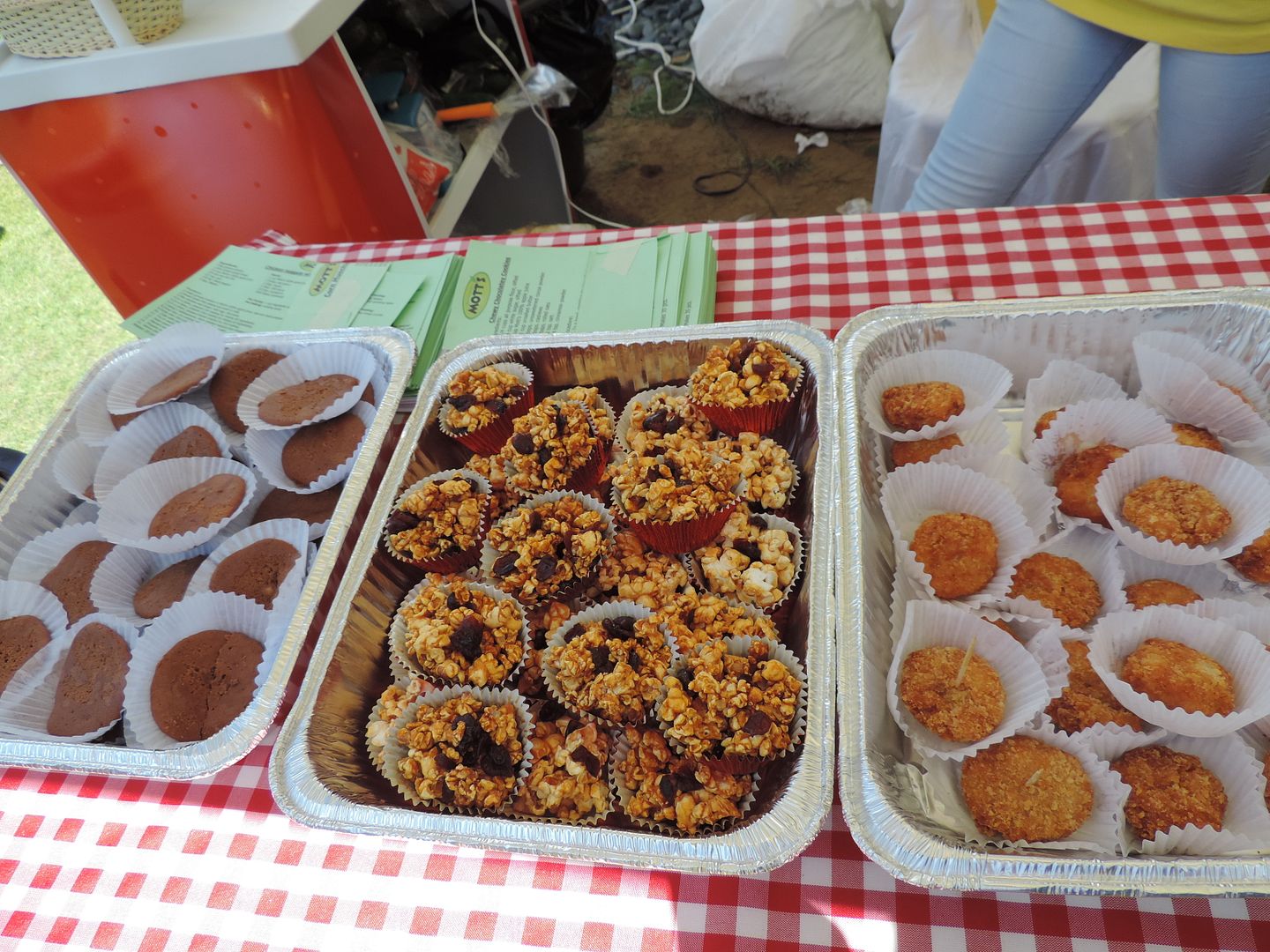 And yes, there was non-stop serving of Mott's 100% apple juice, too!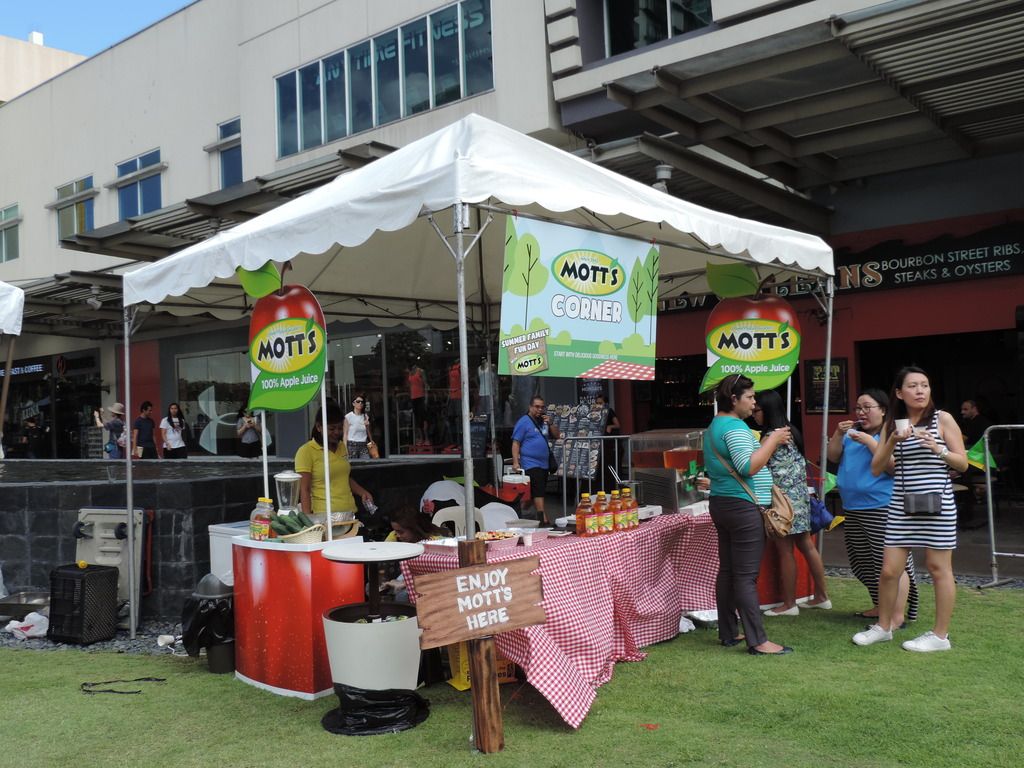 "We, at Fly Ace, are very happy to partner with a globally renowned brand like Mott's, in bringing world class products closer to Filipino homes. Our exclusive partnership with Mott's and the introduction of the handy Mott's Apple Juice in can will let more Filipino families enjoy delicious and healthy 100% apple goodness every day at home and even on-the-go occasions whether at school or at work," said Fly Ace Corporation General Manager Ramon Daez.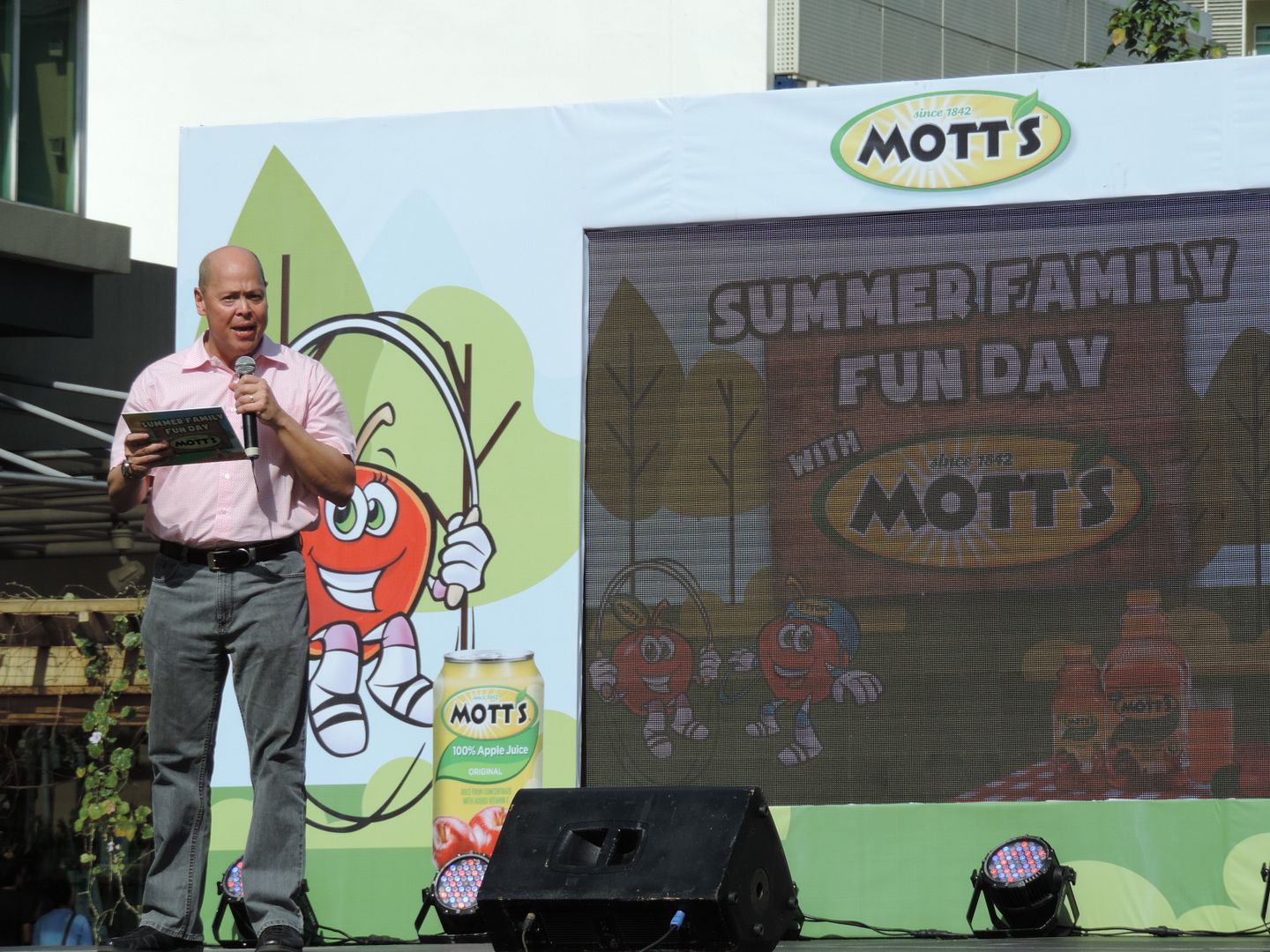 Ramon Daez, Fly Ace Corporation's General Manager
Mott's Philippines official brand ambassador and mommymundo.com founder
Janice Villanueva
and her family graced the event. An inspiration to modern moms, Janice has always been on a mission to balance her career and family to serve meals that are healthy and that her kids will love. She is a firm believer of the age-old adage "an apple a day, keeps the doctor away. " That's the reason why Mott's 100% Original Apple Juice is one of her kitchen staples. "After learning that Mott's 100% Original Apple Juice only has three ingredients which are water, apple juice concentrate and Vitamin C, I knew that it's the kind of pure apple juice we've been looking for. It's definitely a drink for all seasons and occasions," she adds.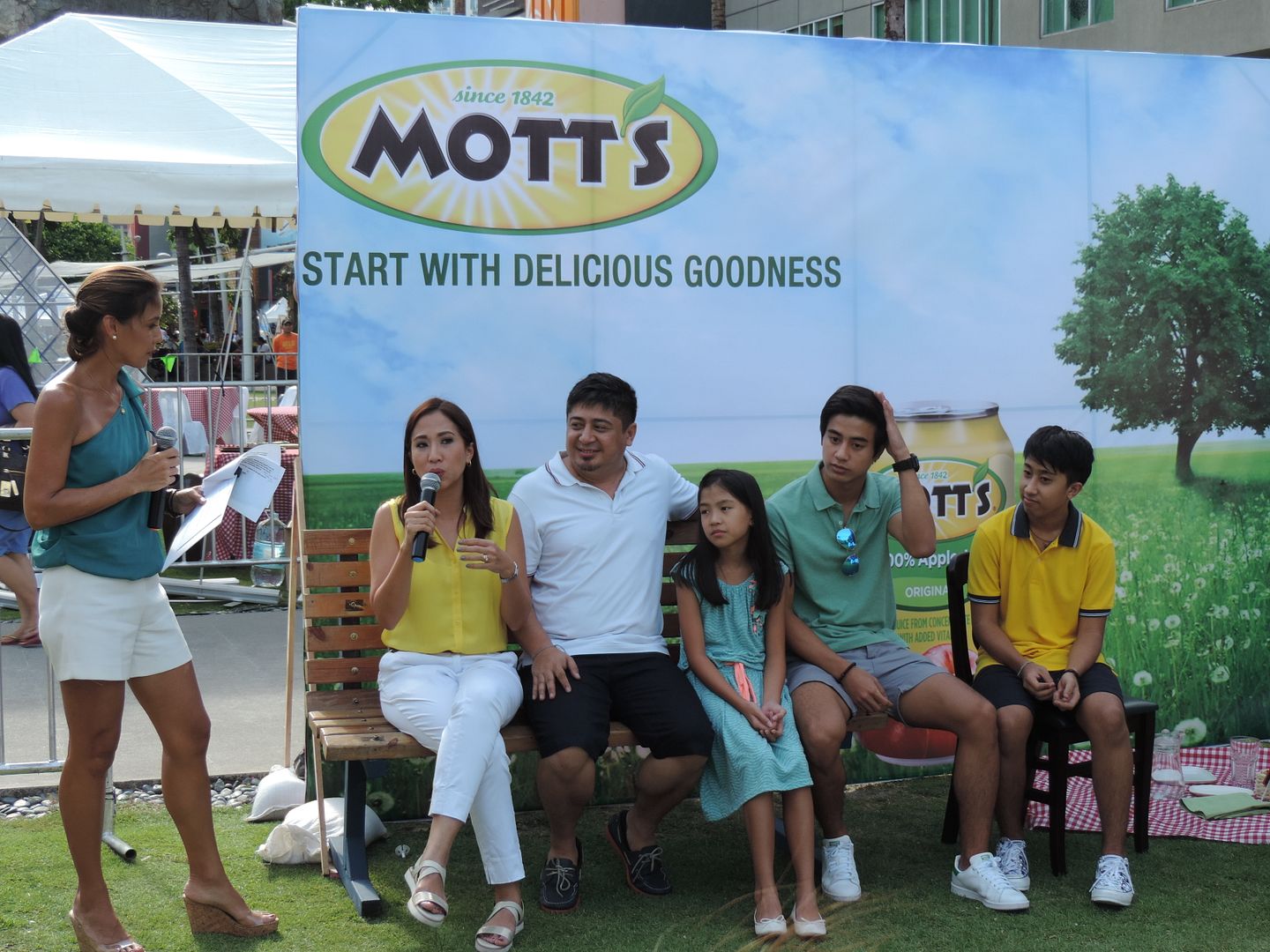 Janice Villanueva, mommymundo.com founder and Mott's Philippines official brand ambassador, with her family
Philippine-US registered Dietitian and Nutritionist,
Cheshire Que
, RND, RN, RDN, says that Mott's 100% Original Apple Juice helps increase the nutritional value of the family's daily menu. From hearty entrees, savory snacks, to belly warming or cooling beverages, Cheshire's easy to follow recipes are just all about delicious and nutritious ways that one can enhance food and beverages with Mott's. This is truly being creative and versatile! Now, that's officially an inevitable excuse to never run out of this beverage in your pantry.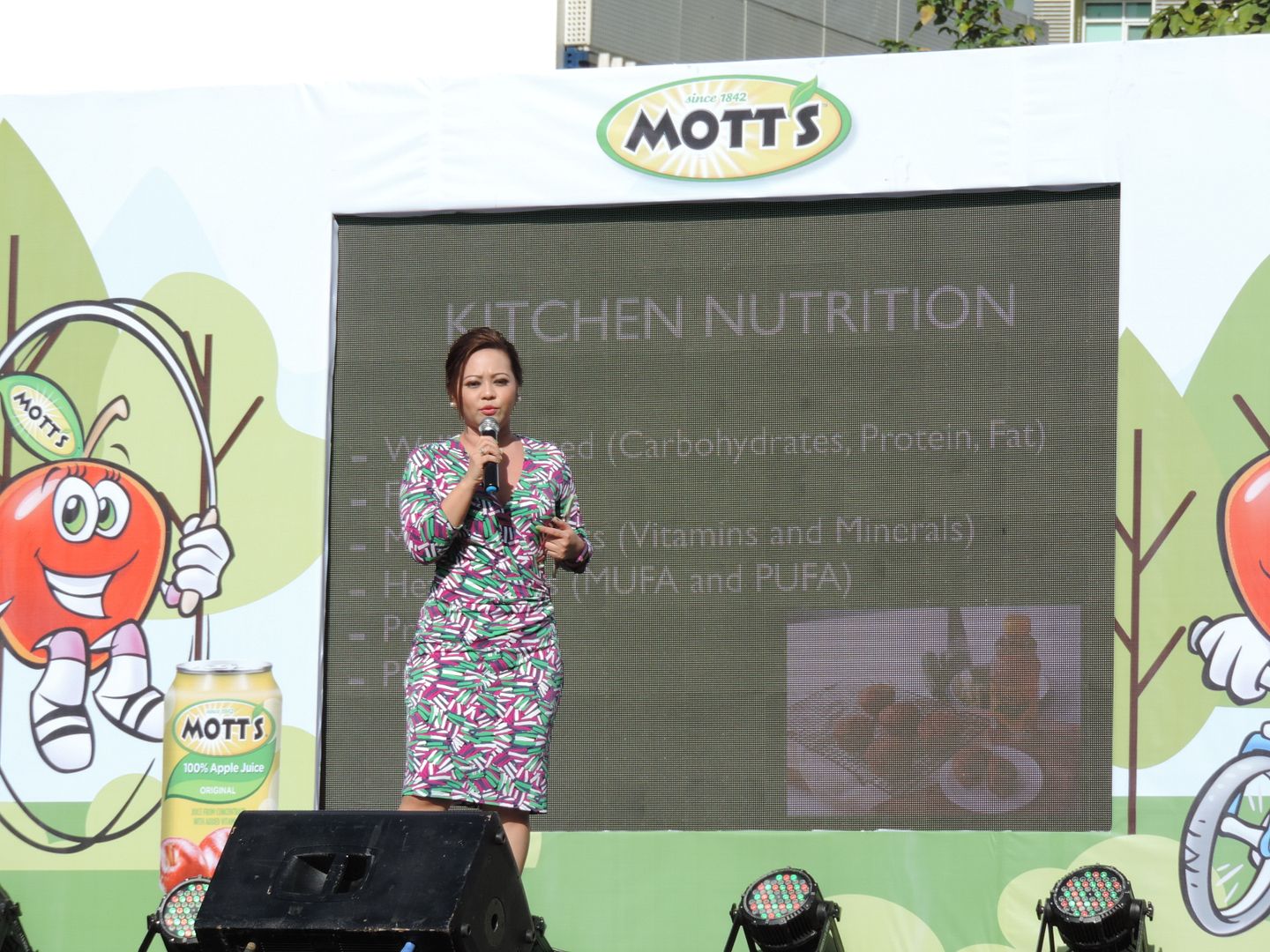 Cheshire Que, Philippine-US registered Dietitian and Nutritionist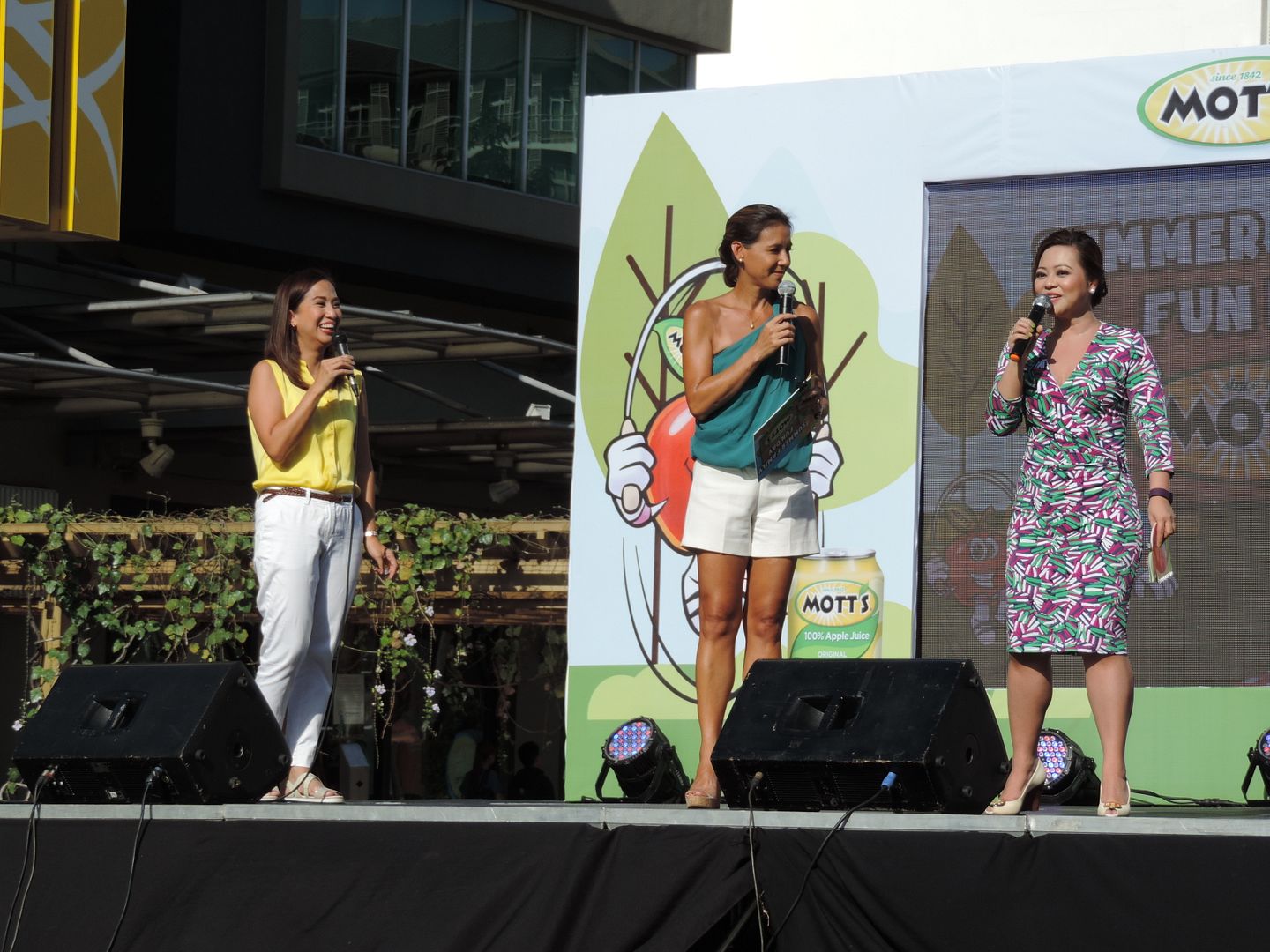 With Mott's 100% Original Apple Juice, you can always find fun and flavorful ways to hydrate and fuel your family. A trusted name since 1842, Mott's supports moms in their journey to raise healthy and independent kids and want to provide everyday nutritious solutions to help her in that journey.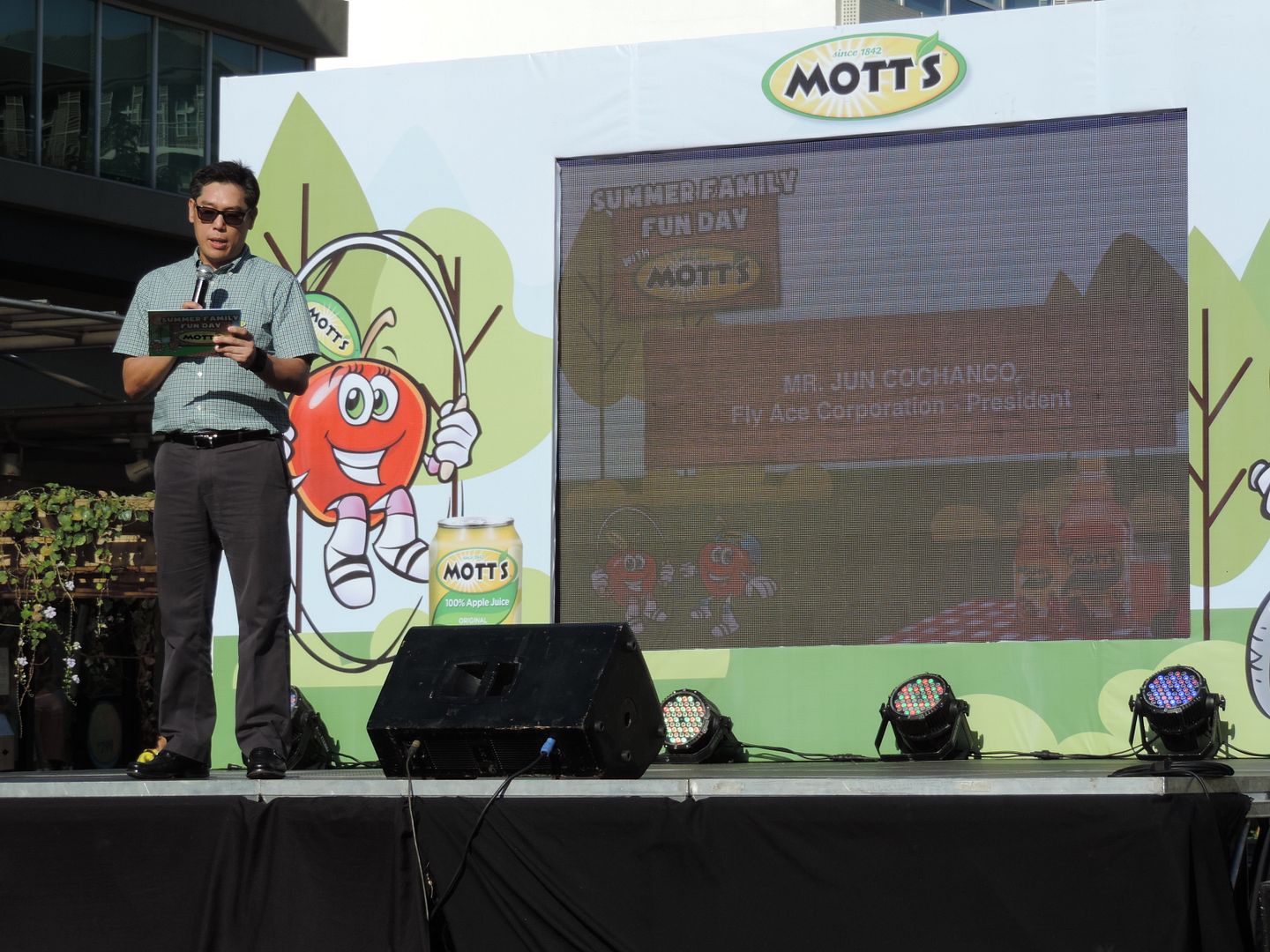 Jun Cochanco, President of Fly Ace Corporation
Mott's strongly believes that tomorrow starts with what you do today. Motts is the perfect drink in hand after a day of enjoying and being out in the sun, and no doubt an all year round staple in a can that's filled with nutrients. What's even better is that your kids won't even know they're consuming real, whole, and purest apple fruit that's neither bland nor boring.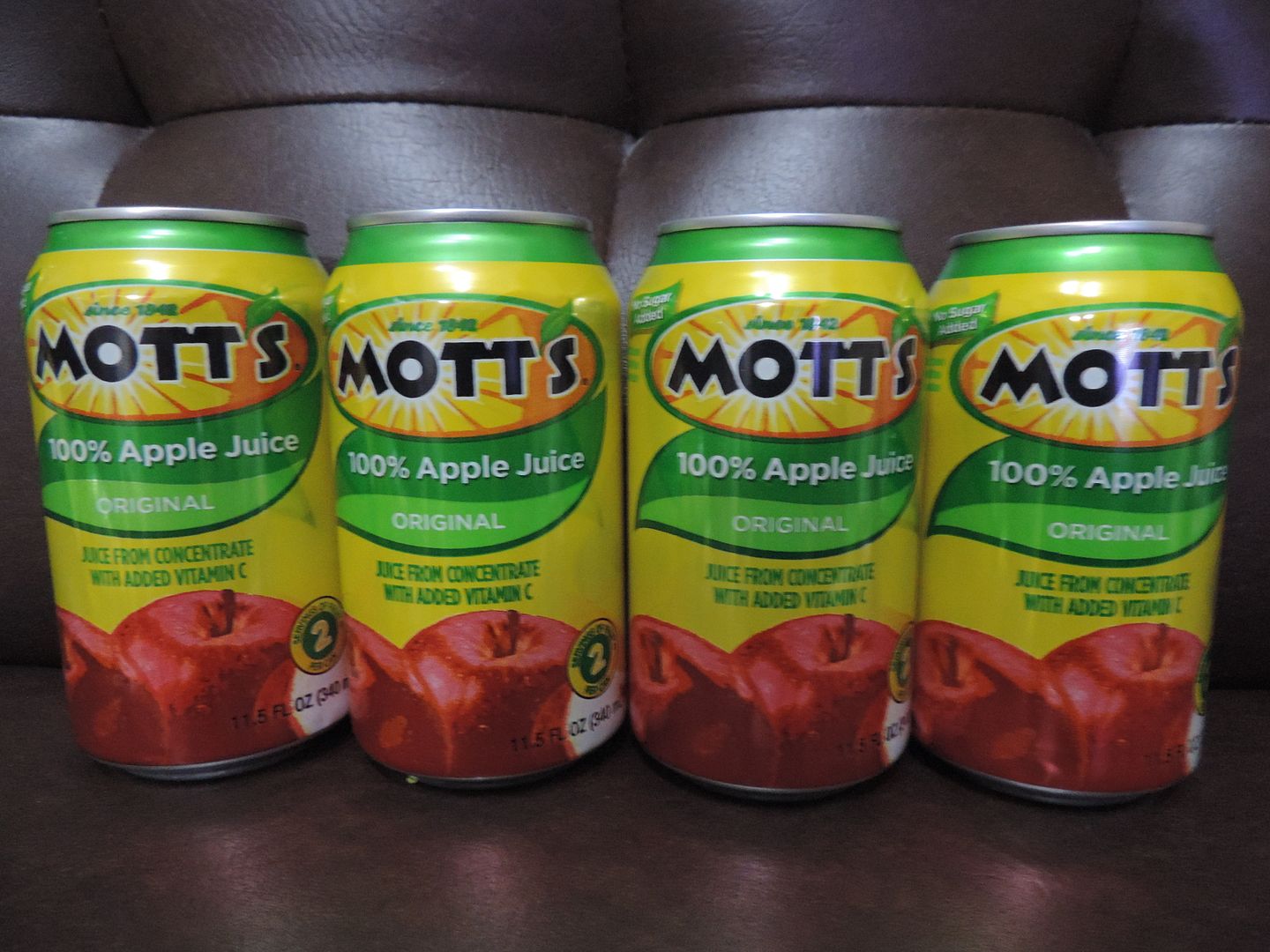 The
Summer Family Fun Day with Mott's
is made possible by a partnership with Jolly Al Dente, Lotus Biscoff, Great Leap Academy and Crayola. Beat the heat and feel the energy of summer, gather your family for a level up picnic bonding like never before with the newest Mott's 100% Apple Juice in can.
Mott's 100% Apple Juice is available in 64oz and 32oz family packaging in leading supermarkets, and groceries nationwide. The Mott's in 11.5oz can is available in leading convenience stores and supermarkets initially in Metro Manila and will roll out nationwide in the succeeding months. Visit Fly Ace Corporation's website to know more about their food and beverage products.