We had a fun, perky and entertaining morning yesterday at 25 Mushrooms Kitchen, Valle Verde, Pasig City as we all got to meet the newest Eden mommy: Mommy Star! Discovered by Eden Cheese through social media, Mommy Star embodies the brand with her fun and cheerful character, love for cooking, and knack for coming up with cheesy delights.
Mommy Star is the newest Eden mommy!
Eden's
#ThisIsHowYouNanay
event was hosted by the lovely and equally lively Ms. Gelli Victor.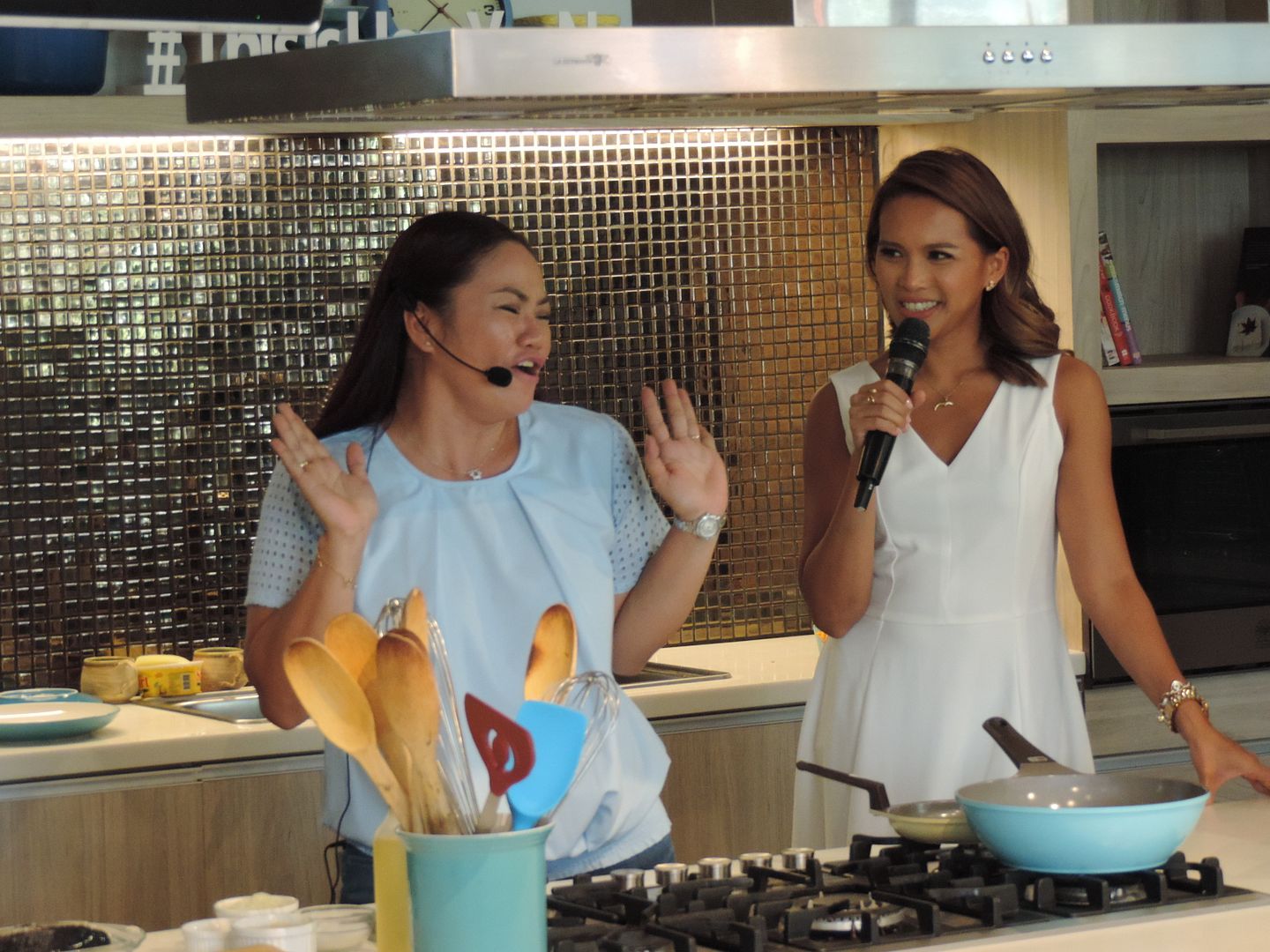 A star since birth, Mommy Star has always lived up to her name. She is a hands-on single mom to her one and only daughter Mariam whom she entertains by singing her heart out and by dancing like no one's watching. Mommy Star also became famous online through her
kwela
videos about the most random life hacks and helpful tips and tricks. Fans and followers alike have grown fond of her funny antics. There is really no dull moment when you are with Mommy Star!
A star in her own right, Mommy Star has attracted the attention of fellow social media stars who have collaborated with her in an episode for their respective channels. She has also been guesting in several TV shows, plus more and more mommies on social media get hooked on her helpful parenting advices and mommy hacks.
One of Mommy Star's most favorite topics that she shares on her FB page and through her vlogs is cooking. She makes sure that meal times are more fun and creative for her daughter. She knows the importance of keeping food exciting so that kids will always look forward to mealtimes and eat plenty.
Mommy Star whipping up her Cheesy Tilapia dish
"My daughter is not picky eater but napansin ko na (I noticed that) she does not eat as much when I serve her food that she has eaten many times before," shared Mommy Star.
"There was a time I was just watching TV and I came across the recipe sharing commercial of Eden. Doon ko natuklasan yung Cheesy Tilapia at talagang na-curious ako nang bongga! Eh di ayun, ginawa ko at sobrang nagustuhan ng anak ko. Nakakatuwa talaga kasi madali lang siyang gawin, pero special talaga." (I discovered the Cheesy Tilapia recipe while watching TV and I got curious. I tried making it and I was so happy that my daughter loved it. I especially like it because while it's easy to make, it's also a special recipe.)
center>

I'm sure all mommy bloggers present at the event have learned a tip or two from Mommy Star. Now, we can all take ordinary, everyday dishes to the next level by using Eden Cheese.
"We're happy we found Mommy and hope that she will be an inspiration for other mothers to be their own kitchen superstar. We're very excited about this project and look forward to seeing mommies everywhere share their own Eden Cheese recipes," shared Nikki Paras, Assistant Brand Manager for Eden Cheese Philippines.
Nikki Paras, Assistant Brand Manager for Eden Cheese Philippines
Eden Cheese
can turn any ordinary dish into an extraordinary meal — cheesier and healthier. Whether it's a classic Filipino staple like pritong tilapia or a party must-have like sweet spaghetti, add Eden Cheese and these everyday dishes can become instant hits again. Eden Cheese is a product of Mondelez Philippines.
Mommy Star and daughter Mariam
Like Mommy Star, all of us mommies can make meal times extra yummy, extra cheesy and extraordinary for the whole family with Eden Cheese.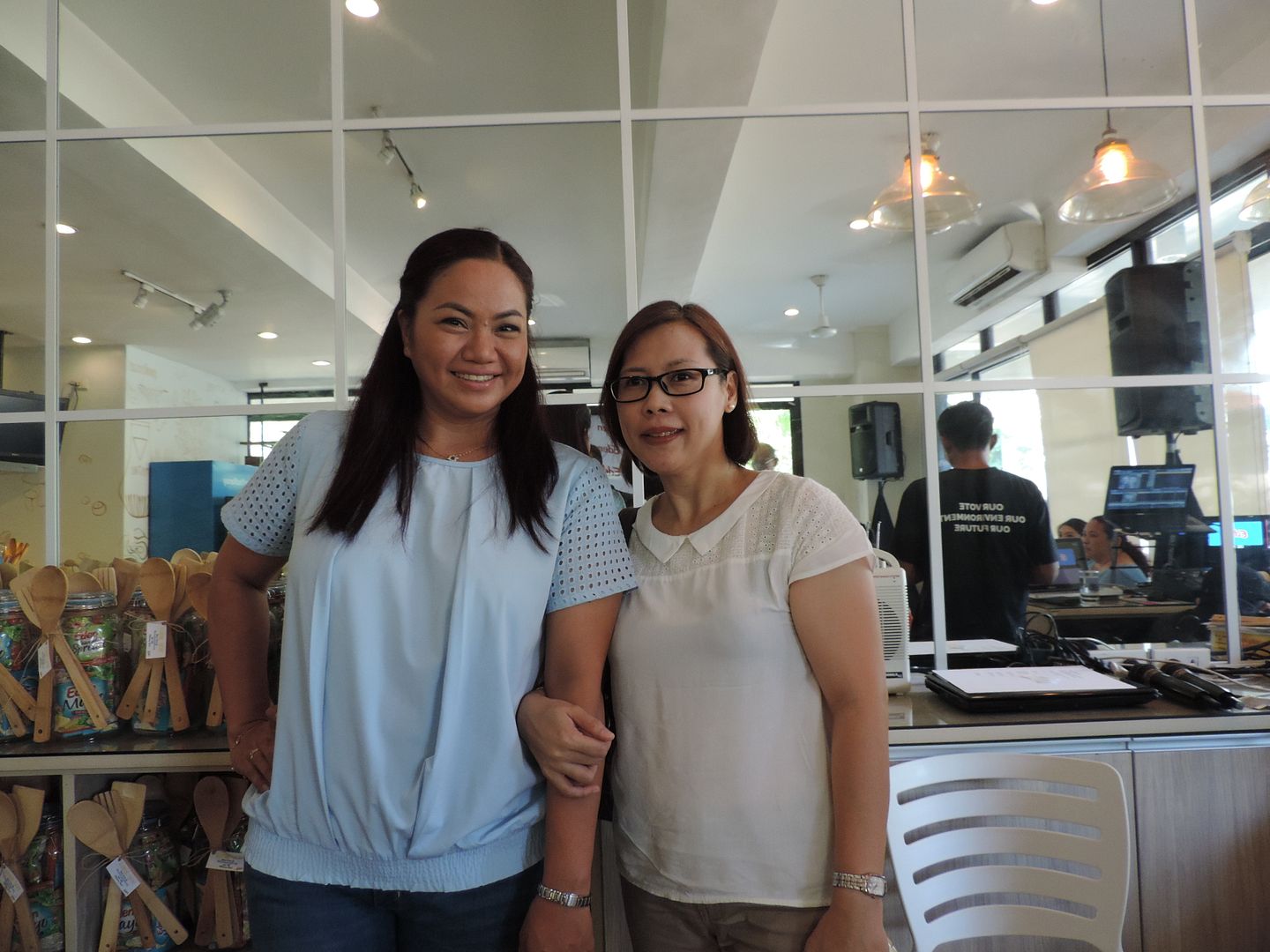 Photo opp with Mommy Star
Visit the following links to know more about Eden Cheese:
Facebook Page:
www.facebook.com/EdenCheesePH
Website:
http://cheeseanything.com/
And get to know Mommy Star by visiting her her FB page and YouTube channel:
Facebook Page – https://www.facebook.com/stariray2011
YouTube – https://www.youtube.com/channel/UCBaqAbWvHdOmH3rKActj2Ng