School is still a month away, so it's still officially summer. My son has been looking forward to summer all school year long because it's the time he can play all day, no homework to think about, no quizzes to review for and no early bedtime for him. In short, all he'll ever think about during summer is play.
I can't really blame him because school pressure has been greater in Grade 4, even more so because he's in the advanced class. So yes, for us and for him, summer means unlimited playtime whenever wherever. To ensure that he has a #LakingAmazing summer, I see to it that he eats healthy to avoid getting sick.
That is easier said than done, though, as summer also equals eating lots of ice cream and snacks that may not have all the proper nutrients kids need. What then is the solution to this problem? Simple, turn snack time into fun time with the NIDO® 3+ and NIDO® 5+ Wellness Pack, which comes with a FREE 2-in-1 collectible tumbler!

This latest bundle is exclusive to 1.6kg packs of NIDO 3+ and 1.2kg packs of NIDO 5+.
The limited edition 2-in-1 collectible tumbler features the cute bacteria called
Lactobacillus PROTECTUS®
. Millions of these live good bacteria can be found in every glass of NIDO® 3+ or NIDO® 5+. What do they do? These good bacteria help kids maintain stomach balance and strengthen their bodily defenses.
Aside from Lactobacillus PROTECTUS®, each glass of NIDO® 3+ also contains other essential nutrients like Prebio® 3, DHA, ALA, LA, Folic Acid, Taurine, and high levels of vitamins A, B3, C, D, E and Zinc that support kids' overall growth and development. For kids ages 5 and up, there is NIDO® 5+, enriched with CALCI-N®, to help build healthy bones by providing better calcium absorption.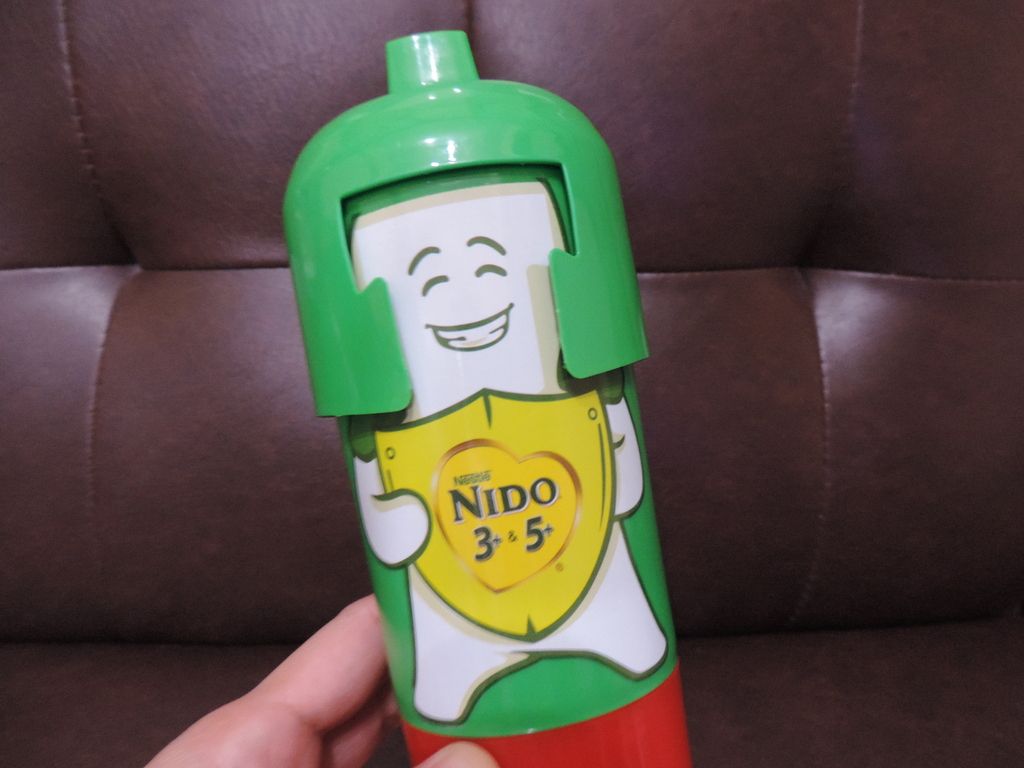 You can definitely make snack time more fun, filling and healthy with the NIDO® 3+ and NIDO® 5+ limited edition 2-in-1 collectible tumbler. The free tumbler comes in two parts; the top portion can be used to store your child's favorite NIDO GUM milk, while the bottom portion can store healthy snacks like cereals and fruit slices.
For more #LakingAmazing summer tips, visit www.lakingamazing.ph.