Last Saturday, my 9-year-old son joined the first Scholastic Summer Reading Fun and bought books on sale at the Scholastic Summer Book Warehouse Sale at 70 C. Raymundo St., Pasig City beside Sorrento Oasis. I learned about these two events from Mommy Pehpot.
Scholastic Summer Reading Fun
To instill in kids the love of reading, Scholastic Philippines (Scholastic) held its first ever summer workshop called
Scholastic Summer Reading Fun
. The workshop, intended for kids aged 4 to 10 years old, includes storytelling, after-reading activities and creating your own book. The workshop costs Php300, and participants can join either the morning session (9:30 a.m. to 11:30 a.m.) or afternoon session (1:30pm to 3:30pm). We joined the afternoon session.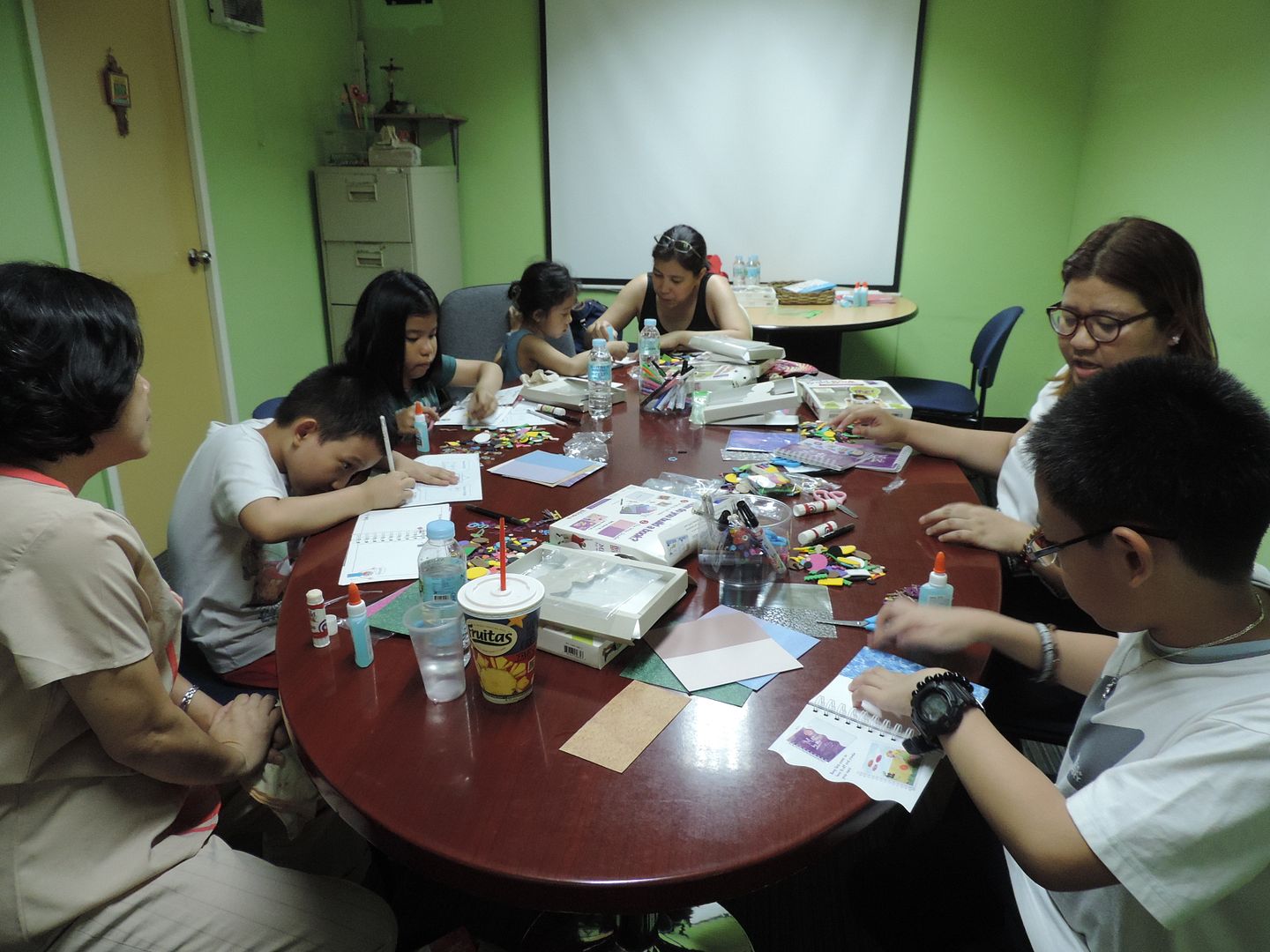 We were actually 30 minutes late for the workshop and I wasn't really sure if they could still accommodate us, but they did. We missed the storytelling and the after-reading activities; we arrived just in time for the kids to create a book about themselves.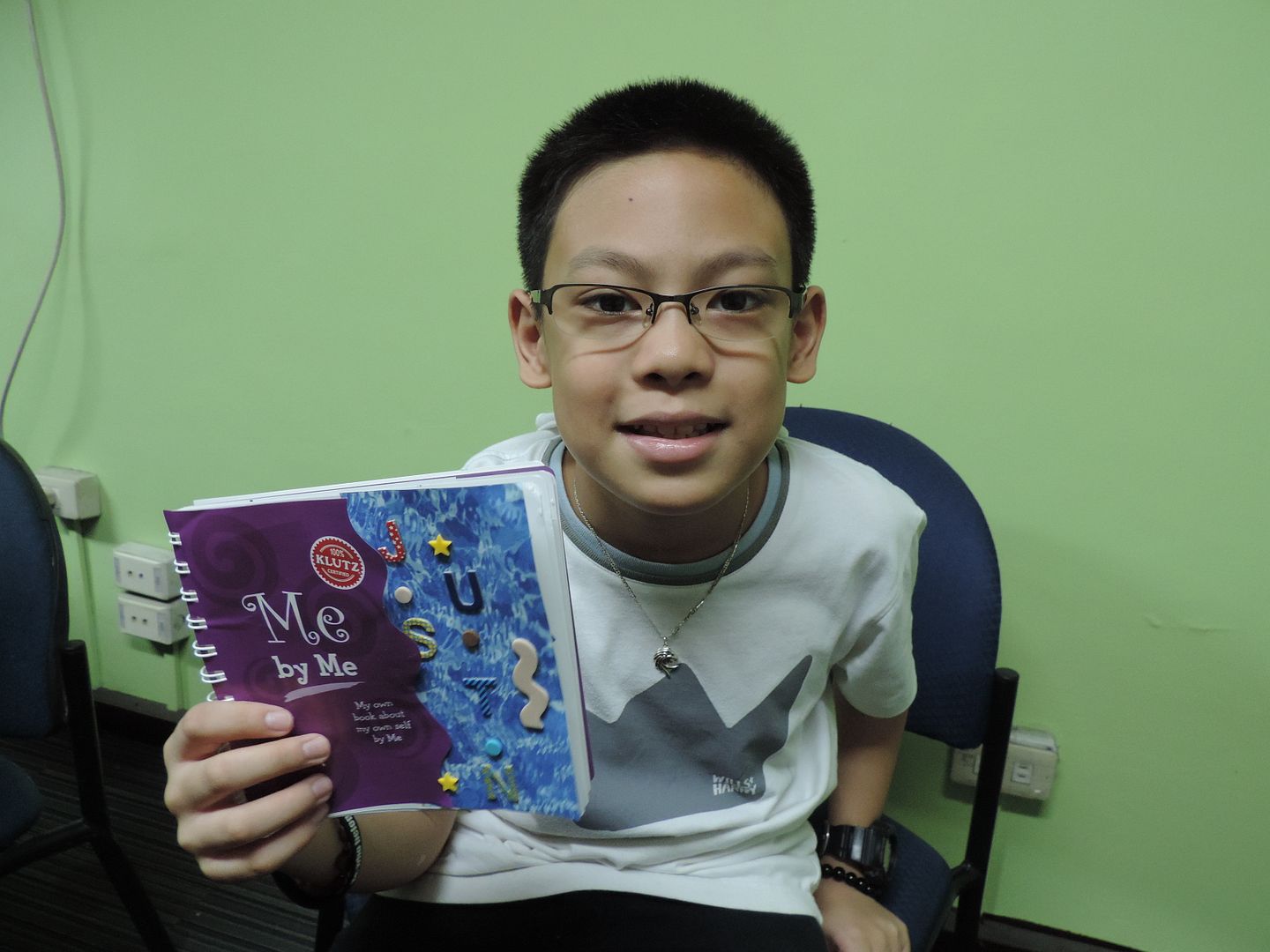 Come to think of it, the Php300 workshop fee is really worth it because the kids were given the following: (1) a book kit (2) bottled water and snacks (3) a book, (4) Kinder Joy toy, (5) Certificate of Participation, (6) free photos of the kids and moms during the workshop and souvenir photos with Kinderino, Kinder Joy's cute mascot.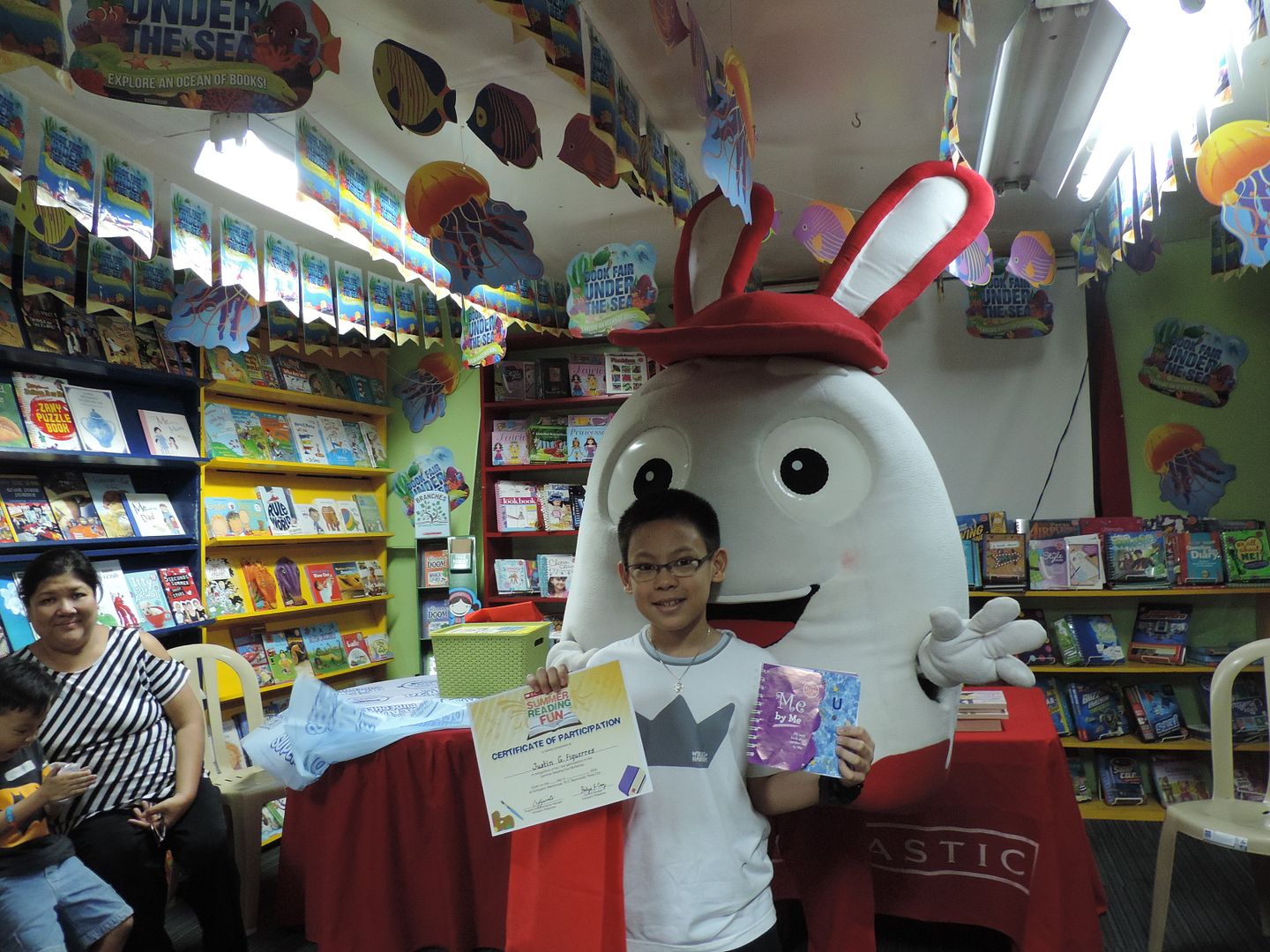 Scholastic Summer Book Warehouse Sale
More than the workshop, my son was really excited to see the Scholastic books on sale. This was also our first time to go to the
Scholastic Book Warehouse Sale
.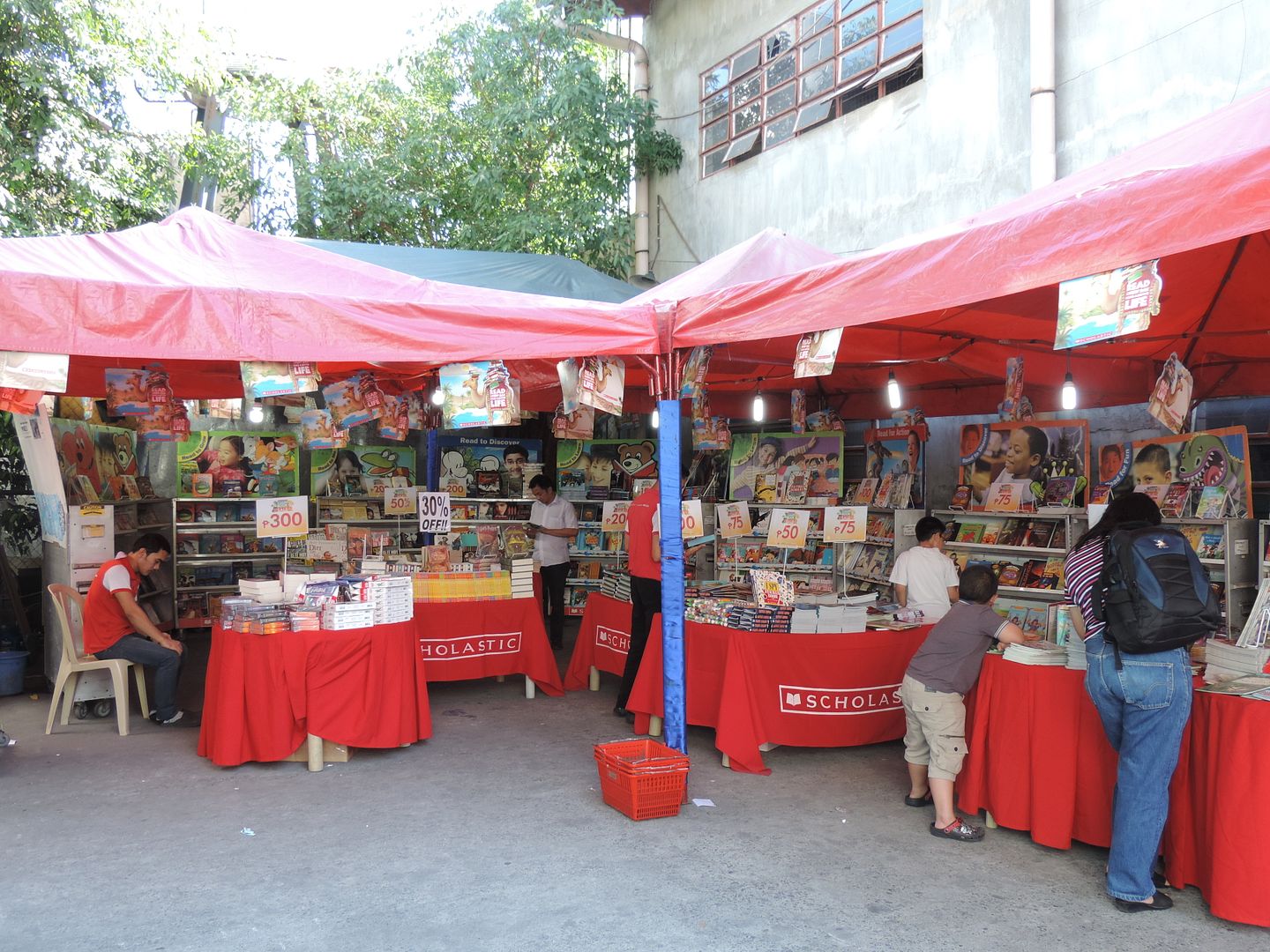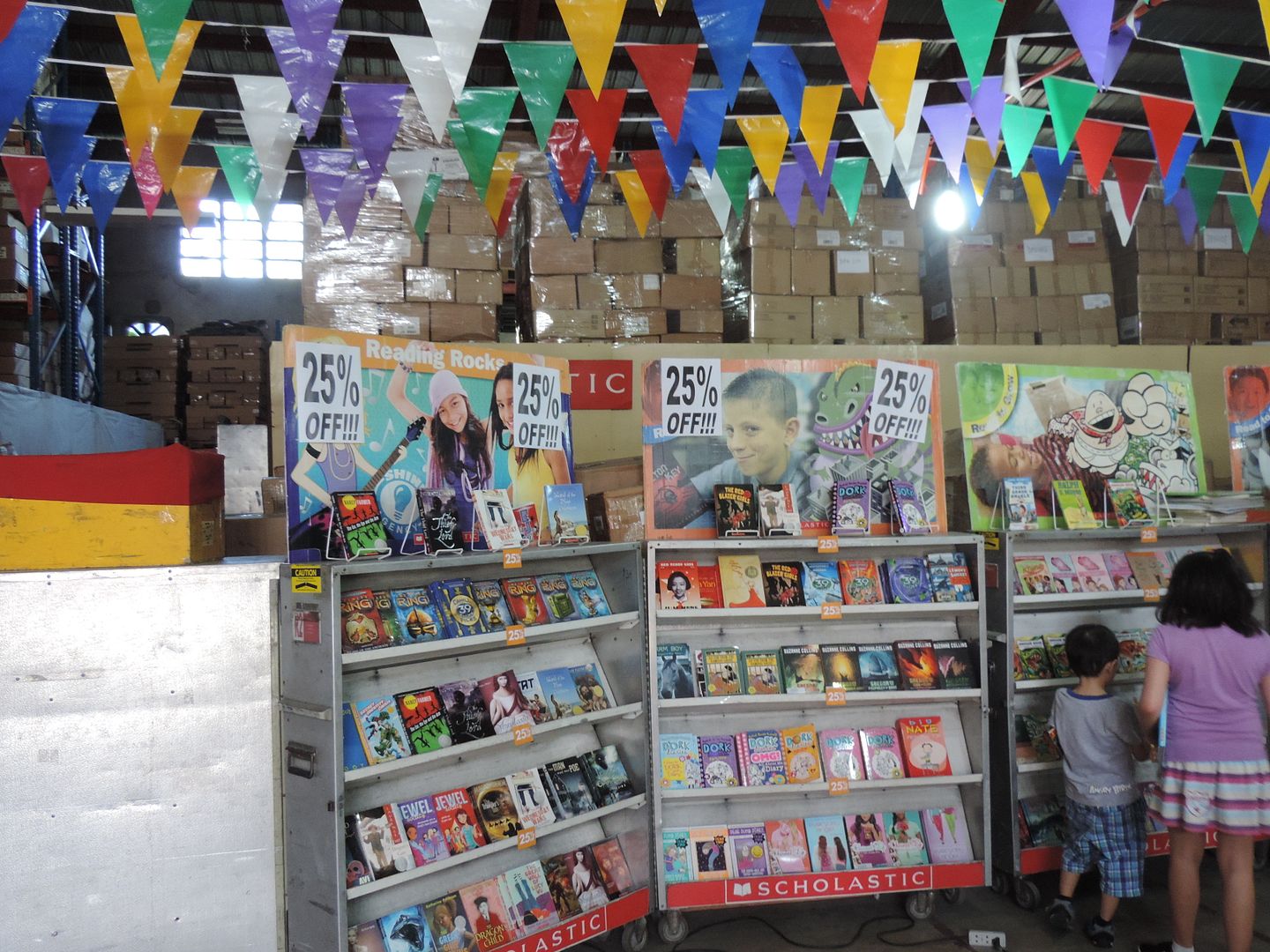 He got three (3) Geronimo Stilton books and one (1) Diary of a Wimpy Kid at 30% off, one (1) Roald Dahl classic at Php50, and 1 book on bullying for only Php75.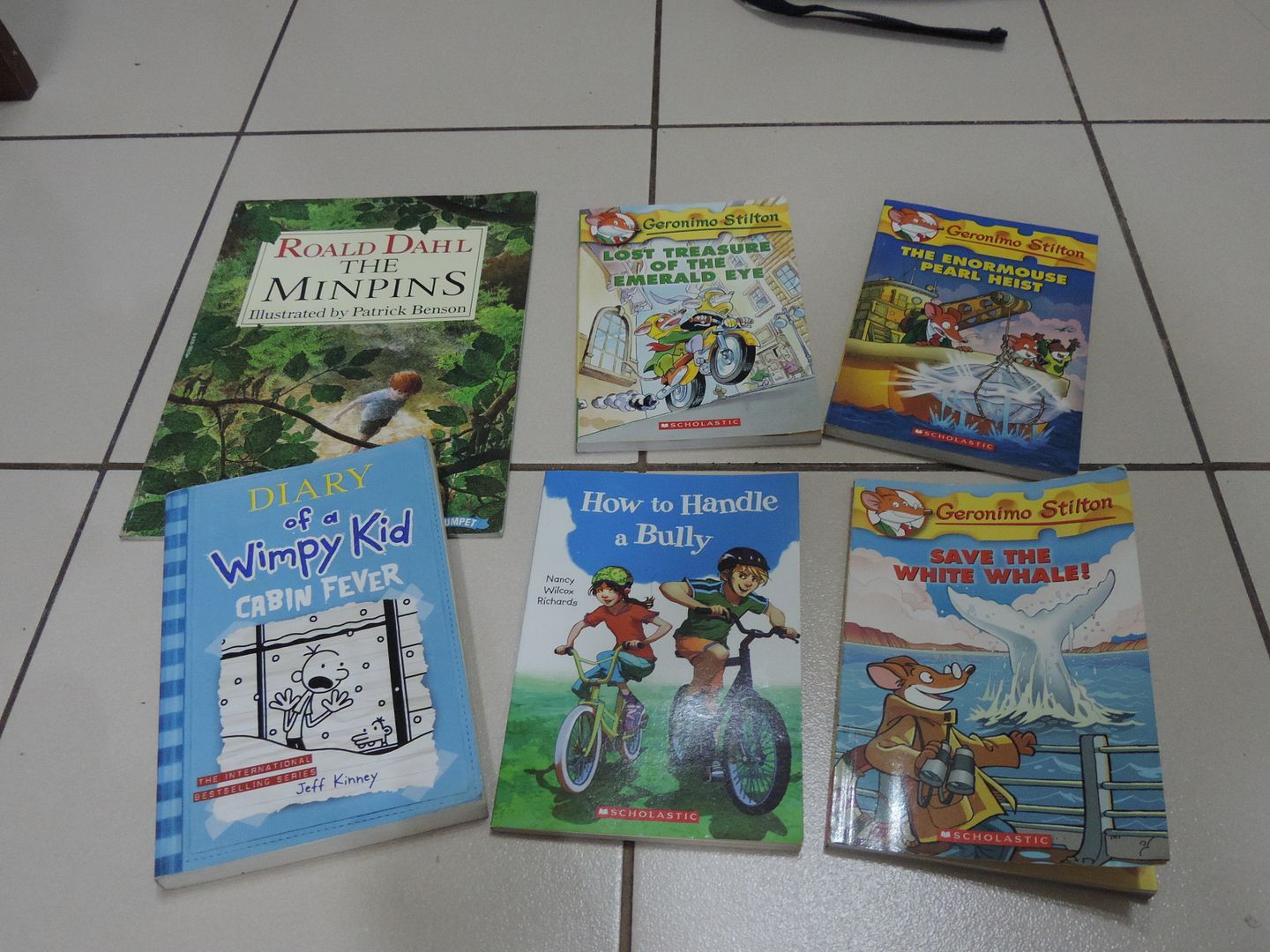 We spent Php1,100 for all 6 books
If you want your kids to participate in the
Scholastic Summer Reading Fun
, there are still sessions available on the following dates: April 23, 29, 30 and May 6, 7, 20, 21, 27, 28. You can call 909-7218 or 0917-318-5261 or email educteam@scholastic.com.ph to reserve a slot for your kid. Walk-in participants are also allowed provided the 12-children-per-session limit has not been reached yet. The
Scholastic Summer Book Warehouse Sale
, on the other hand, is open every day until May 31, 2016.