We were at Bounce Events Ground in Dansalan, Mandaluyong yesterday for the media launch of 7-Election 2016.
7-Election 2016
is 7- Eleven's informal and unofficial presidential poll involving not vote-counting machines but GULP® softdrinks and GULP® juices in colorful GULP® cups. 7-Election 2016 aims to promote awareness about the coming Philippine Presidential Election and runs in all 7-Eleven stores until
May 2
. It's a really fun way to vote, if you'd ask me!

The event was hosted by
Tuesday Vargas
who literally brought the house down with her funny antics and hilarious punch lines.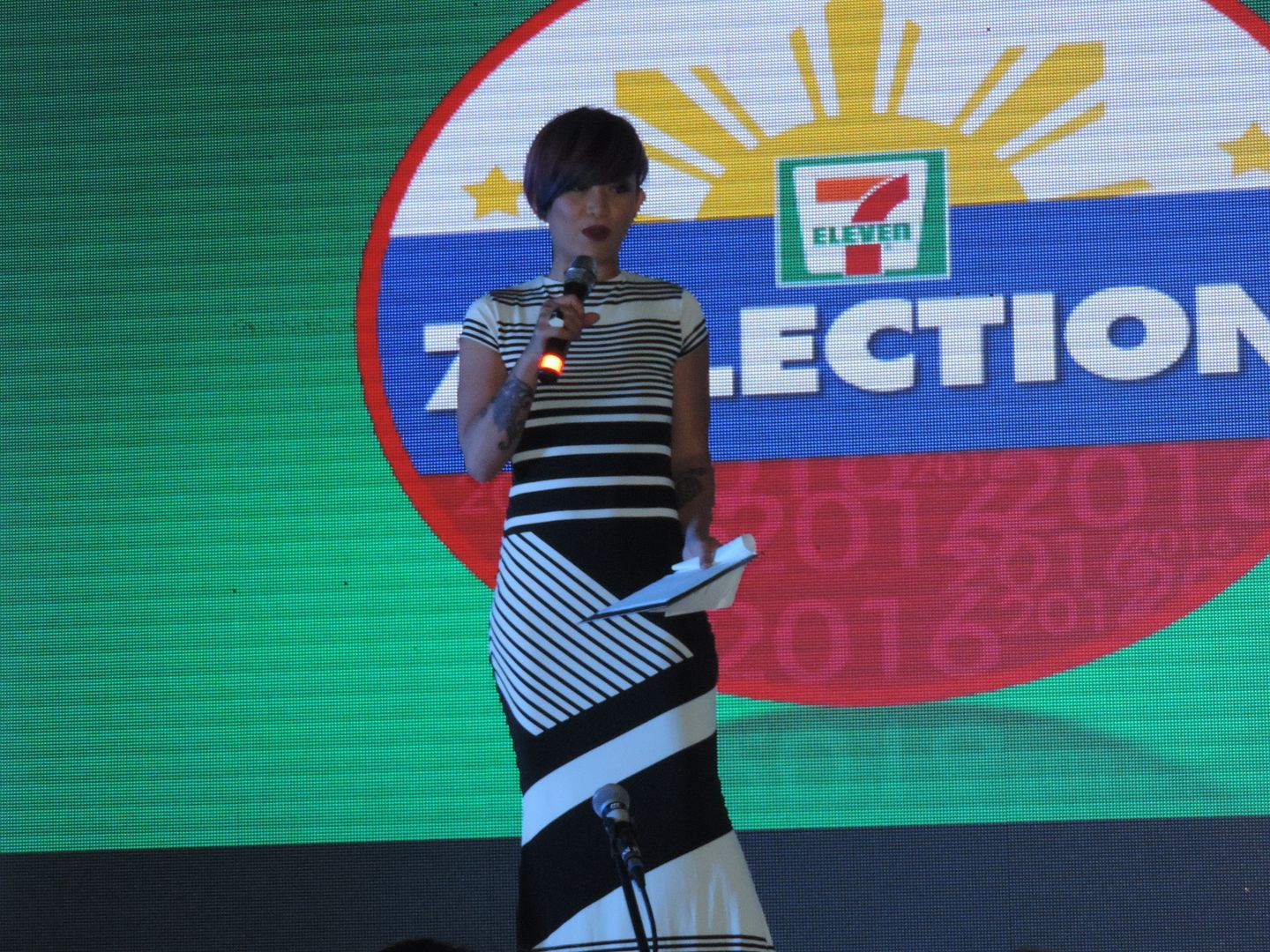 Versatile and talented comedian, actor and impersonator
Jon Santos
(sppoffing PNoy) likewise entertained the crowd with his new political comedy about the presidential aspirants.
Voting through 7-Election 2016 is exciting because it allows you to do the following:
1. Have fun while voting!
It's not easy to choose the next president of the Philippines. We all have to think carefully before we vote. The good news is that we can all have fun while informally participating in the 7-Election 2016 presidential polls.
2. Campaign for your presidential candidate online.
You can use those beautifully designed cups to campaign for your presidential bet by posting your chosen cups in all your social media accounts with the hashtag #7Election.
3. Everyone can vote.
Minors, foreigners and those who weren't able to register for the 2016 elections can cast their votes in the 7-Election 2016! You can even vote multiple times!
4. Encourage others to vote.
This simple and fun activity can help you encourage – or pressure – your friends to make the choice. In your own small way, you can raise awareness for the elections that will shape the future of this country.
5. Monitor your candidate's standing every week.
7-Election 2016 lets you know how your candidate fares with other presidential aspirants. Just visit any 7-Eleven store every Friday as all stores are scheduled to update poll results by then. You can also log on to www.7-election.com.ph to check daily updates.
6. Buy votes, literally.
With 7-Election 2016, you can literally buy votes. If you want your presidential bet to get a high standing on the polls, then buy your whole family – even your kids – cups of the same candidate. All your votes will be counted individually.
7. Vote, gulp and enjoy!
Voting has never been this fun! With 7-Election 2016, you can support your presidential candidate and refresh yourself at the same time with your favorite drinks using specially-designed 7-Eleven GULP®.
Here's how you can vote:
1. Go to any 7-Eleven store, look for the colorful 7-Election cups, and choose the candidate you're rooting from among the five different presidential GULP® cups featuring the following presidential candidates: independent candidate Grace Poe, People's Reform Party leader Miriam Defensor Santiago, Liberal Party standard-bearer Mar Roxas, PDP-Laban presidentiable Rodrigo Duterte and United Nationalist Alliance bet Jejomar Binay.
2. If you aren't sure yet whom to vote for, just pick up the sixth 7-Election GULP® cup – the "Undecided" cup – and cast your vote. This option, showing how many Filipinos are undecided, reflects the pulse of the nation.
3. After selecting your candidate, fill up your cup with either GULP® softdrinks or GULP® juice and have the barcode found in your cup scanned at the cashier. One (1) scanned barcode is equivalent to one (1) vote. Your vote will then be counted in that week's 7-Election poll. You can verify your vote through the receipt which reflects your presidential choice.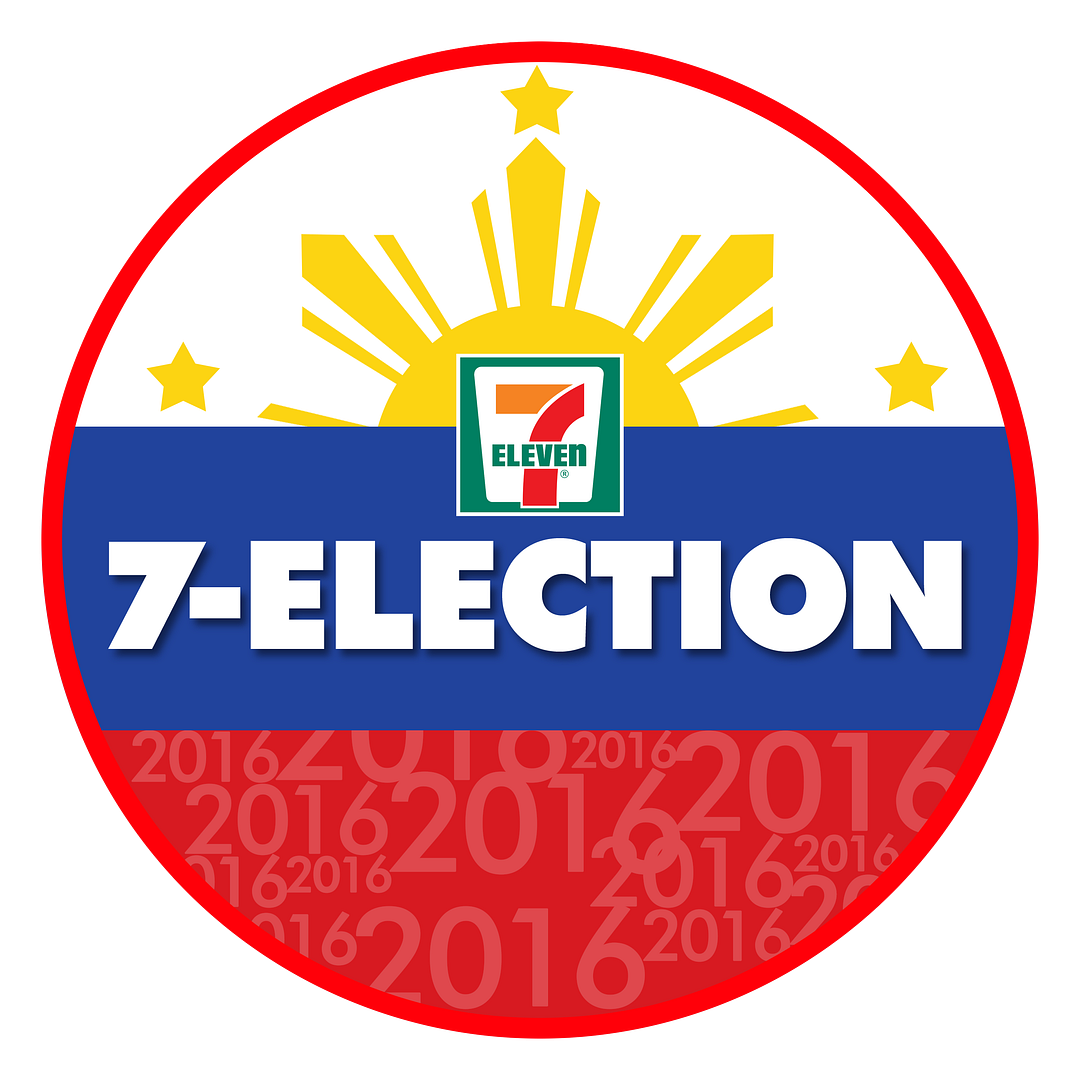 7-Eleven Philippines started this fun and unofficial poll in 2010 when it successfully predicted President Benigno "Noynoy" Aquino III's win. It was inspired by 7-Election U.S. which, through the help of 7-Eleven Coffee, accurately predicted the wins of George W. Bush over John Kerry in the 2004 Election and Barack Obama over John McCain in the 2008 Election.
Rappler and CNN Philippines are tThe official media partners of 7-Election 2016.
For more information, visit www.7-election.com.ph or follow its Facebook page (www.facebook.com/711philippines), Twitter (www.twitter.com/711philippines) and Instagram (@711ph).
Every GULP counts. Let the voice of the GULP generation be heard. Vote now!