Because Grade 4 is over and done with and because my blogging backlogs keep filing up, I will just sum up in this blog post my son's academic performance during the 3rd and 4th quarters, not to brag (let me be clear about that) but to have something nice to remember his grade school by. He was First Honors in both quarters because he did not receive a grade lower than 94. He also received a Certificate of Merit for Outstanding Conduct in both quarters.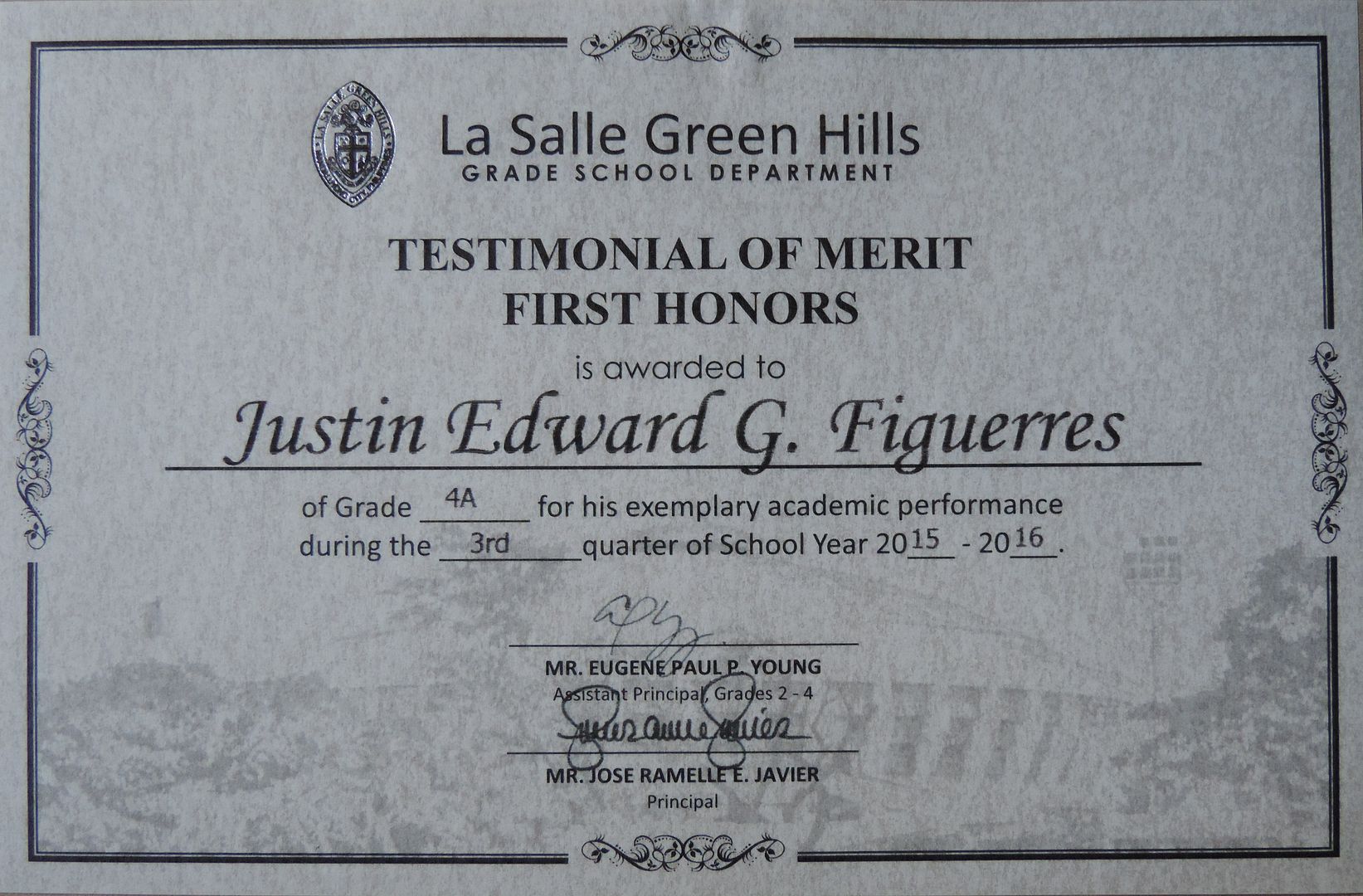 3rd Quarter Awards
He received a
Certificate of Merit for Perfect Attendance
for the 3rd Quarter but none for the 4th Quarter because he was absent for one day due to fever. His 3rd quarter was also his best quarter, not only because he got the highest average here but because he was finally able to score a 100 in his report card. Yay!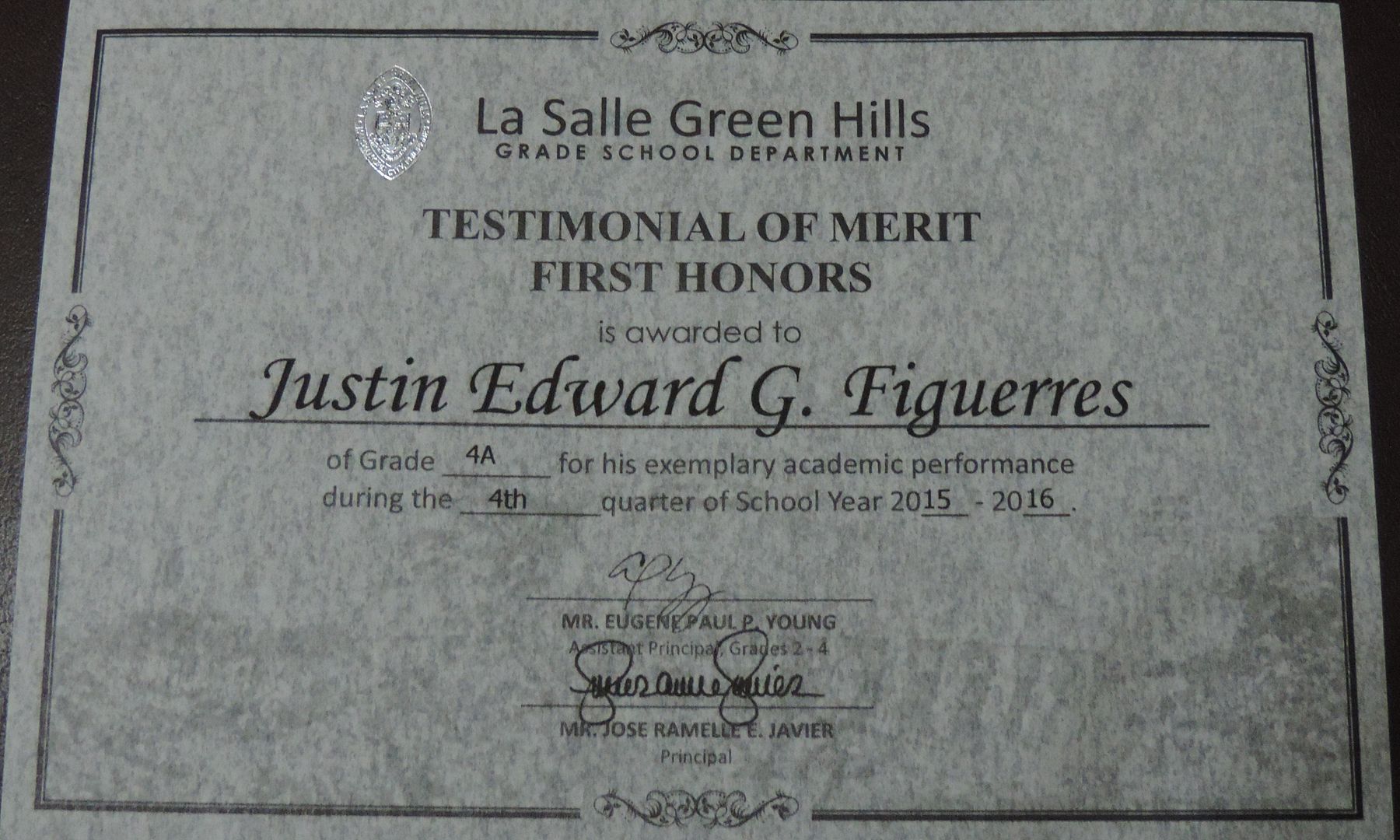 4th Quarter Awards
During card distribution last Wednesday, he also received a
Testimonial of Merit for Excellence in Computer
. That was another unexpected but welcome surprise!
We still don't know yet his overall standing in Grade 4. That will be revealed only during their Recognition Day in June. Good luck, son, and good job for all that you've accomplished in Grade 4. Know that with or without honors/medals, we are and always will be proud of you!