For someone who was born and raised in the city and who is raising her son the same way, living the farm life even for just a day is inconceivable. Well, yes, we know how farm living looks like from the movies we watch or the books we read, but experiencing it firsthand is definitely one for the books and an opportunity we will not pass up. The chance to see a real farm finally came last Friday, April 28, when I was invited, along with other mommy bloggers and their kids, to visit Dewi Sri Farm (Dewi Sri) in Victoria, Laguna.
The lovely mommies who visited Dewi Sri Farm with their kids
Dewi Sri Farm
is a Bali-inspired haven for those seeking rest, relaxation and peace of mind away from the busy city life. It is a true working farm nestled in Victoria, Laguna that offers weary minds and bodies the serenity and tranquility of the rustic life.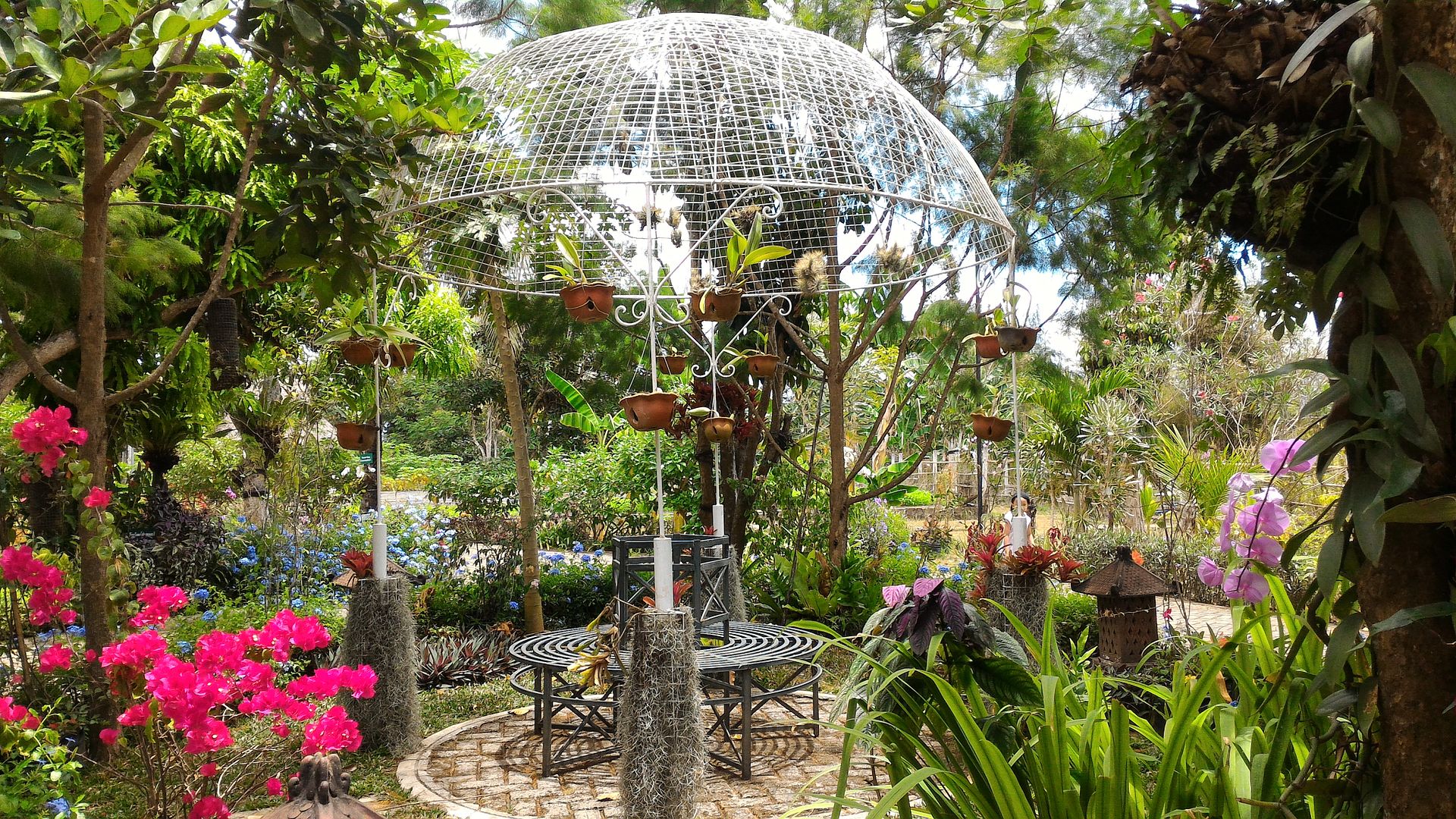 See the glorious sunlight through the trees, marvel at the ambient sounds of the outdoors, listen to the song of the breeze, and lull yourself to sleep in a cozy hammock. You'll then wake up feeling refreshed and ready to indulge in Dewi Sri's healthy and delicious meals.
Travel time from Ortigas to Victoria, Laguna took around three (3) hours. We were welcomed by Ms. Elaine Dominguez, Dewi Sri's lovely and gracious Marketing & Special Events Manager.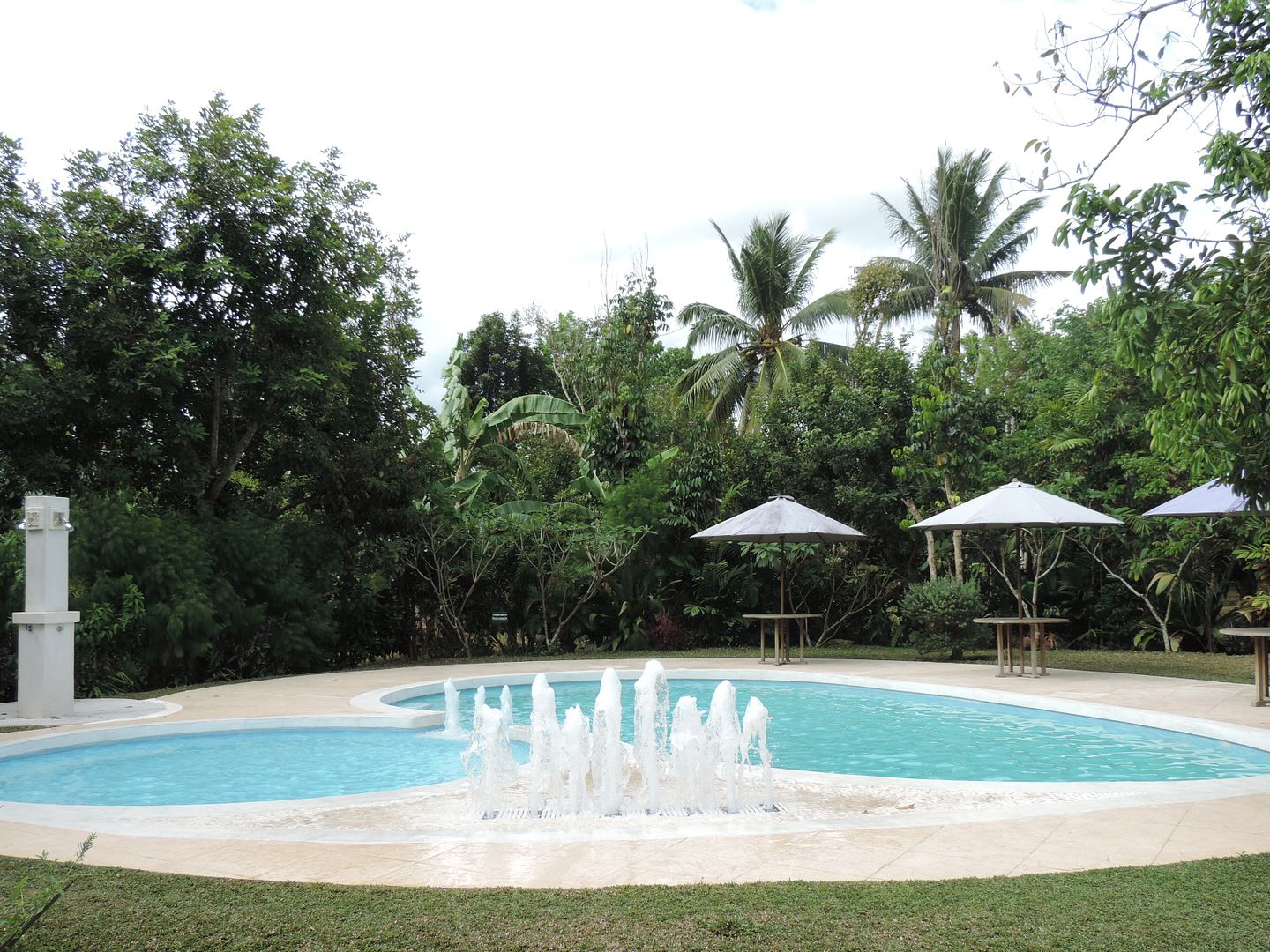 Our view from the Poolside Pavilion
LUSH FAUNA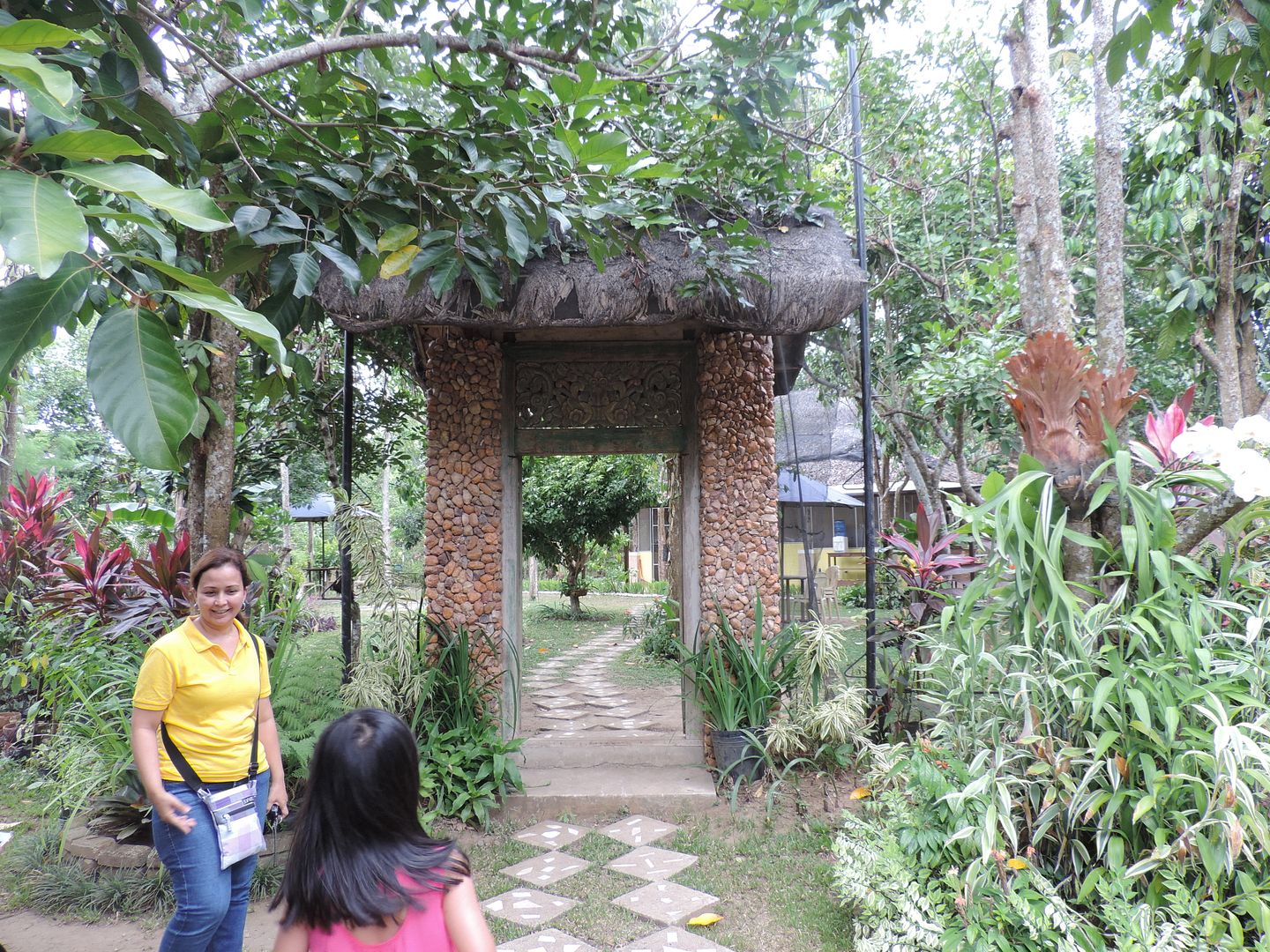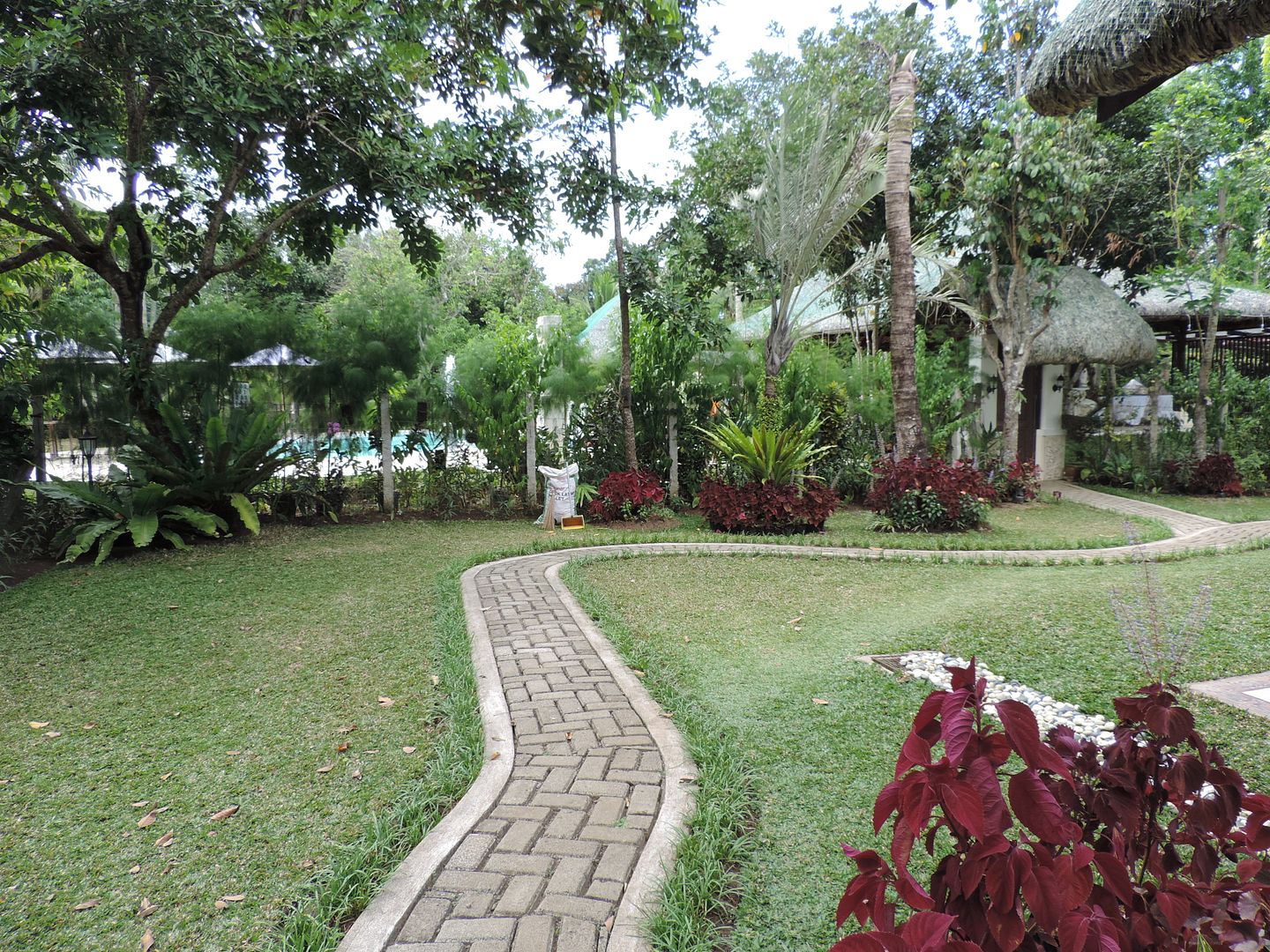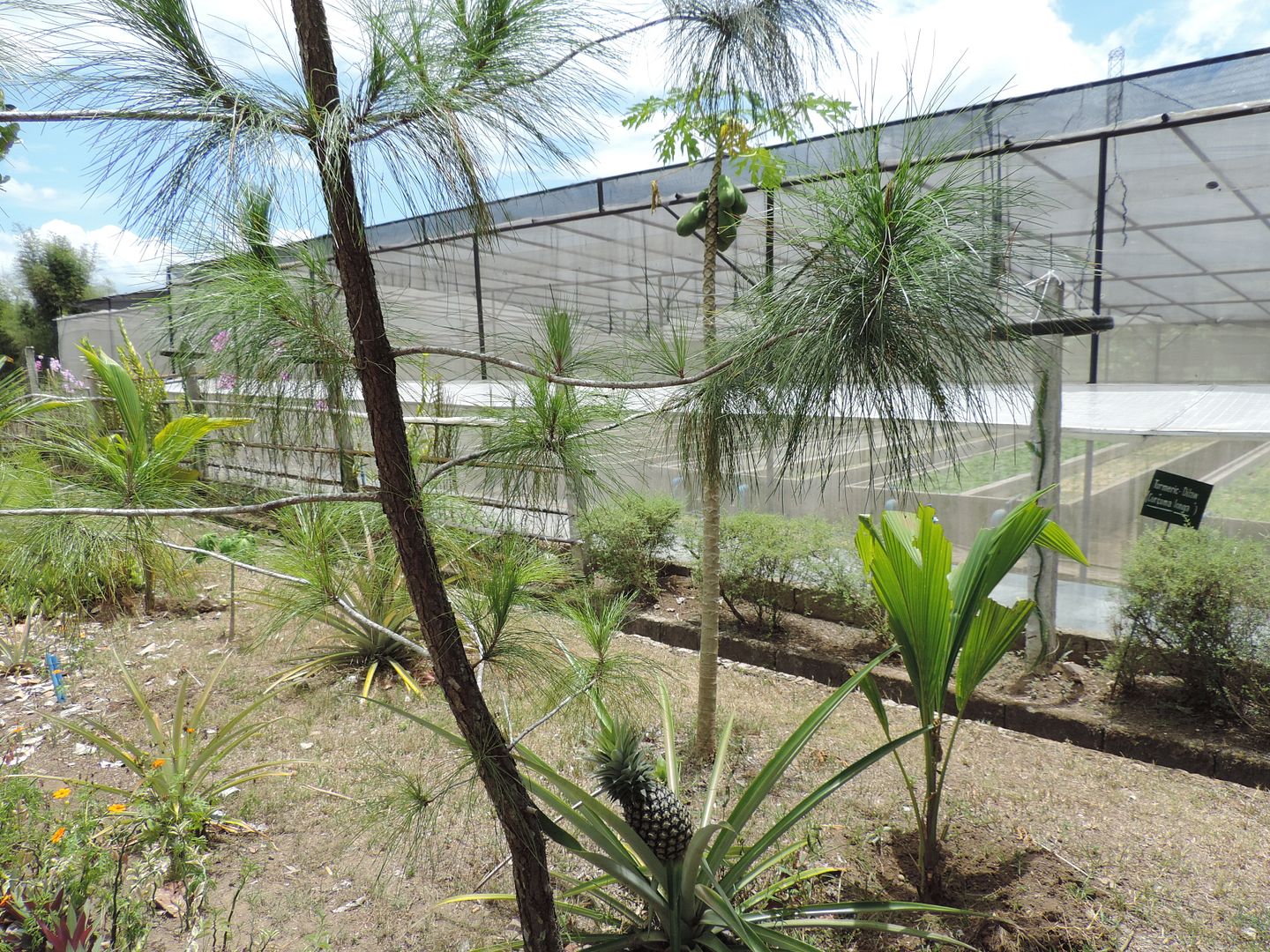 Dewi Sri's fauna is very lush. The place is filled with fruit-bearing trees, flowers and ornamental plants.
DAY TOUR AND OVERNIGHT ACCOMMODATIONS
Dewi Sri offers both day tour with swimming and lunch for Php450 per head and overnight accommodations in the Bali Villa, Java Hut and Sunda Dormitory.
Bali Villa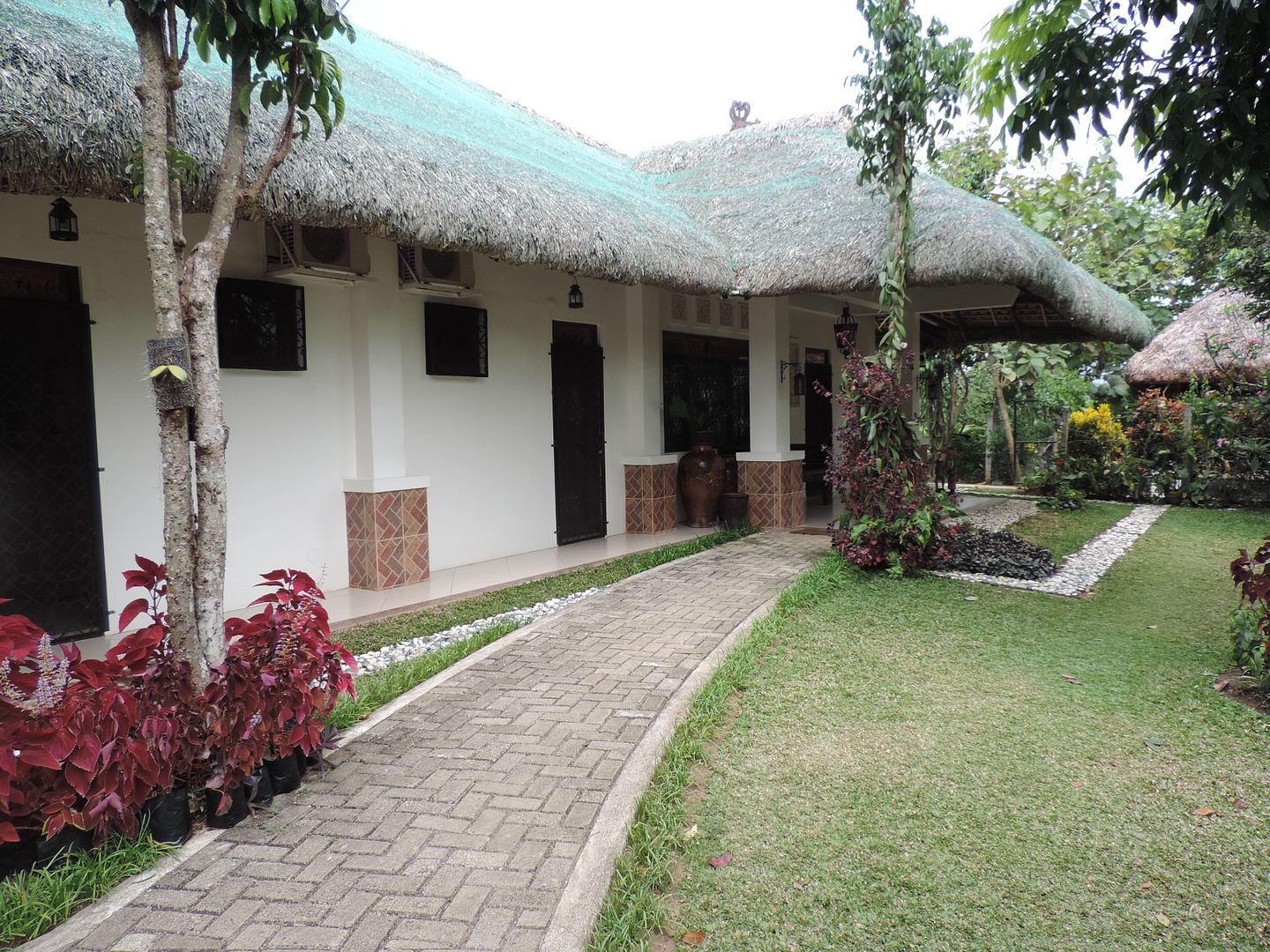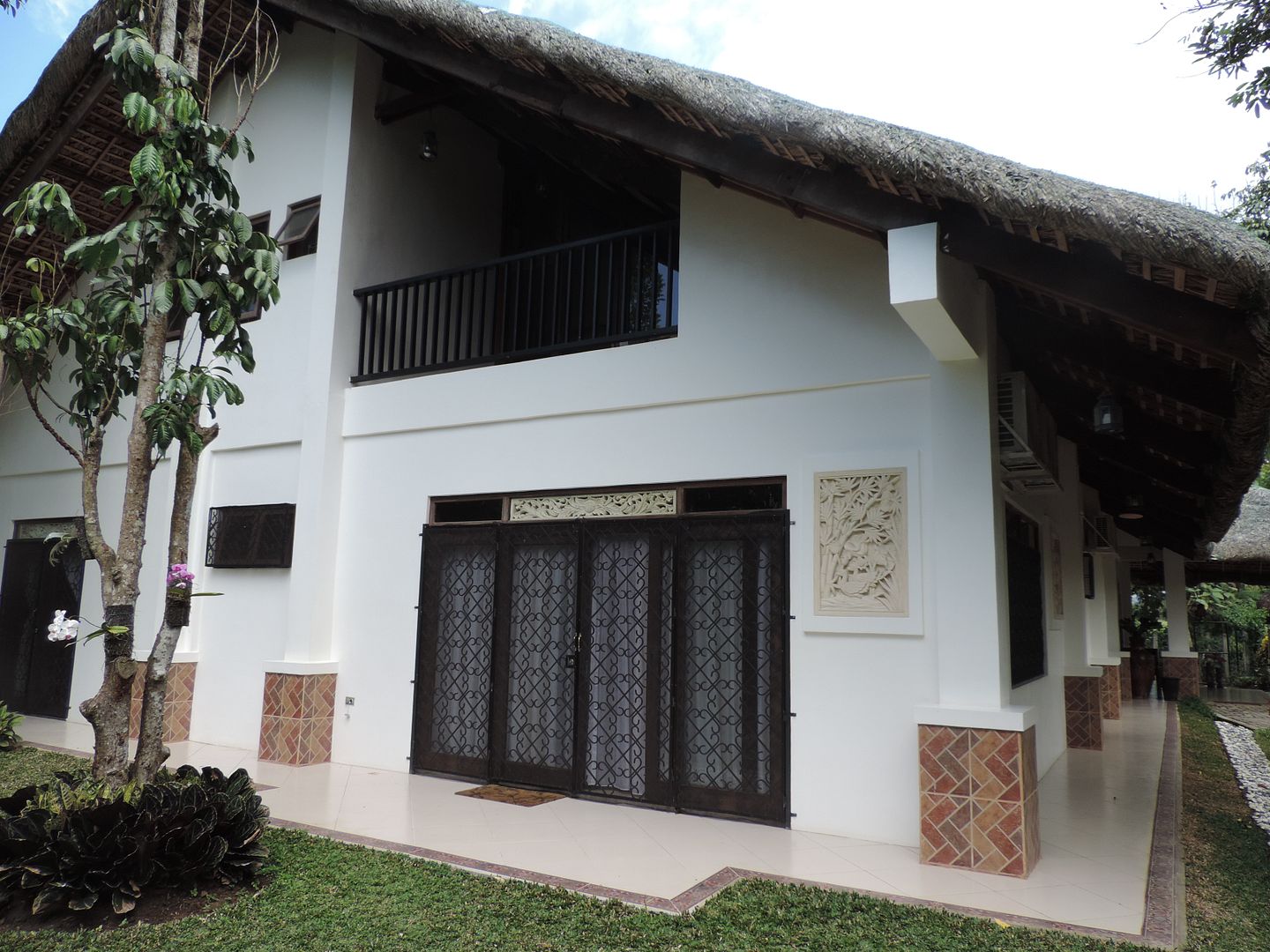 Bali Villa (4 rooms): Php3,900, 2 persons per room (maximum of 12 persons, with additional charge per head)
Bali Villa Loft: Php6000 for 4 persons (maximum of 6 persons, with additional charge per head)
Java Hut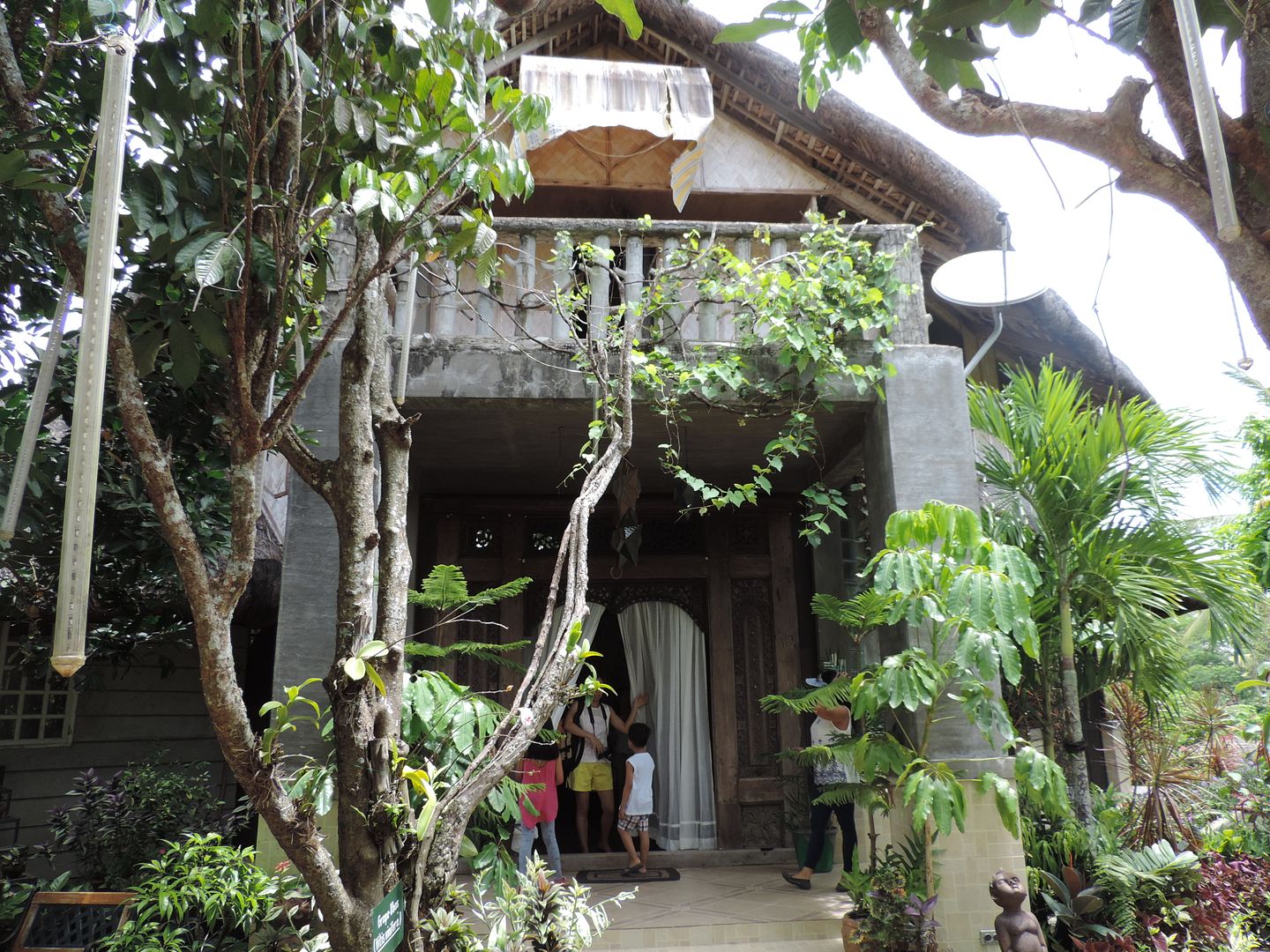 Java Hut is good for 10 people (maximum 15 persons, with additional charge per head).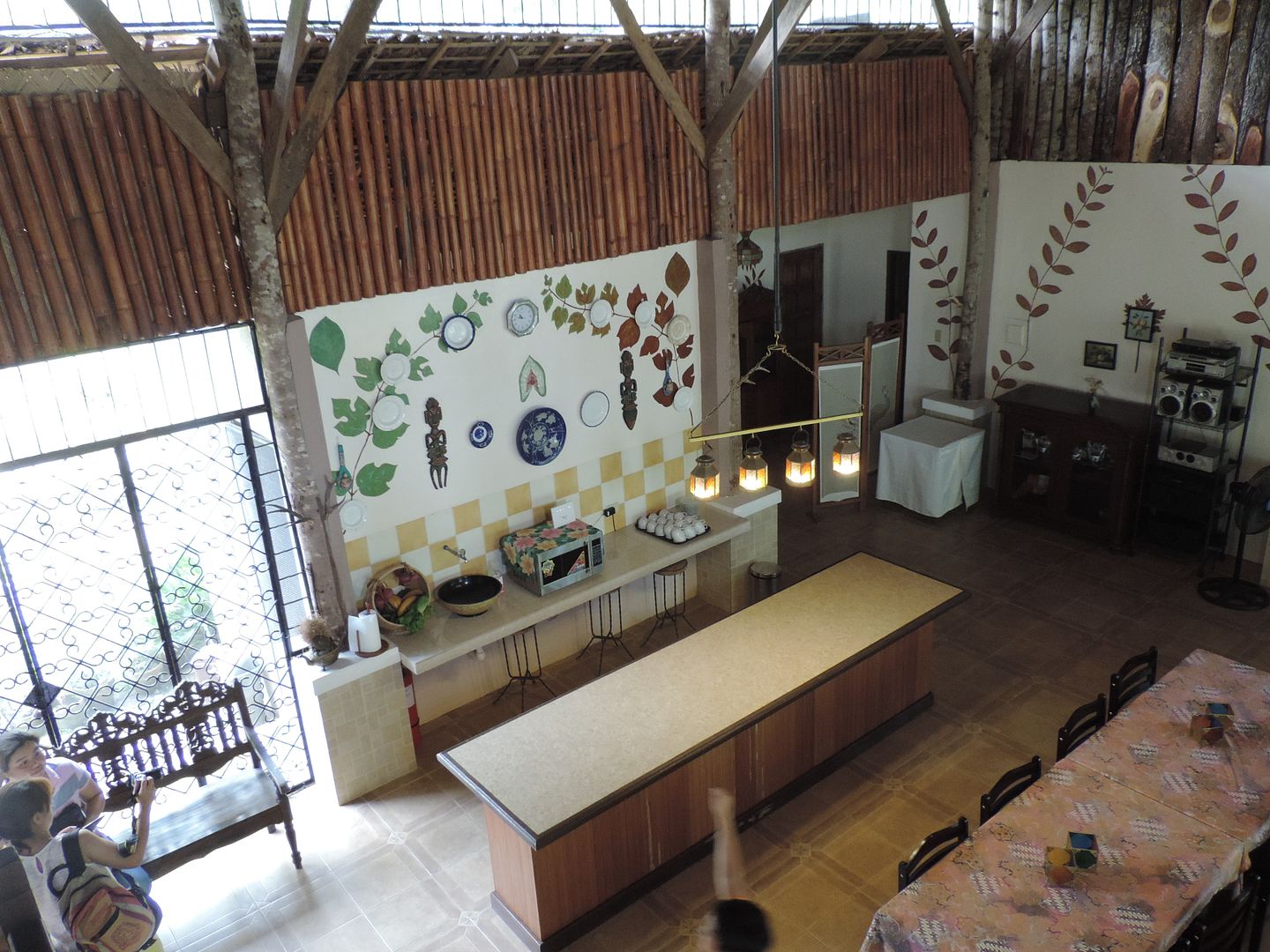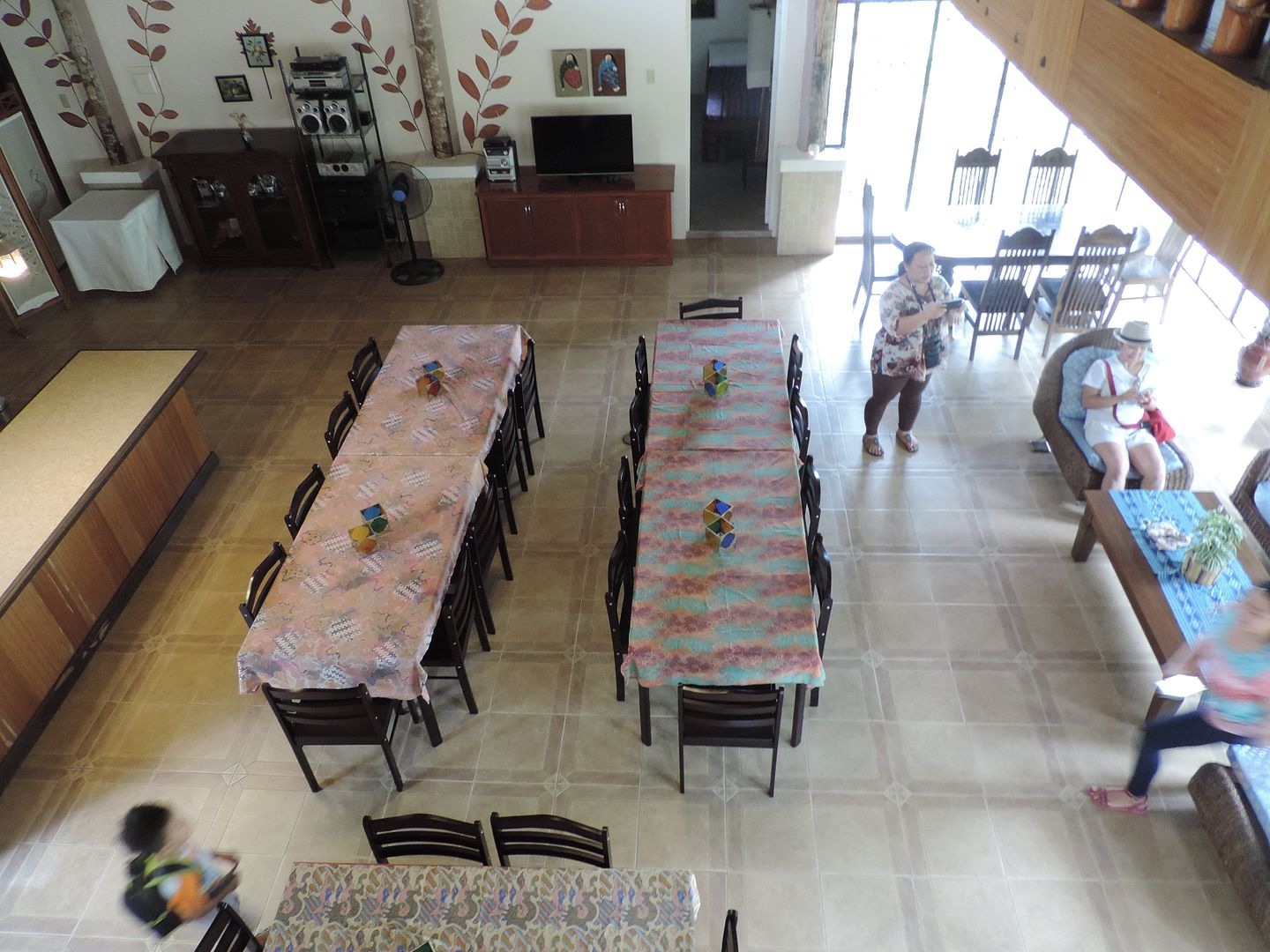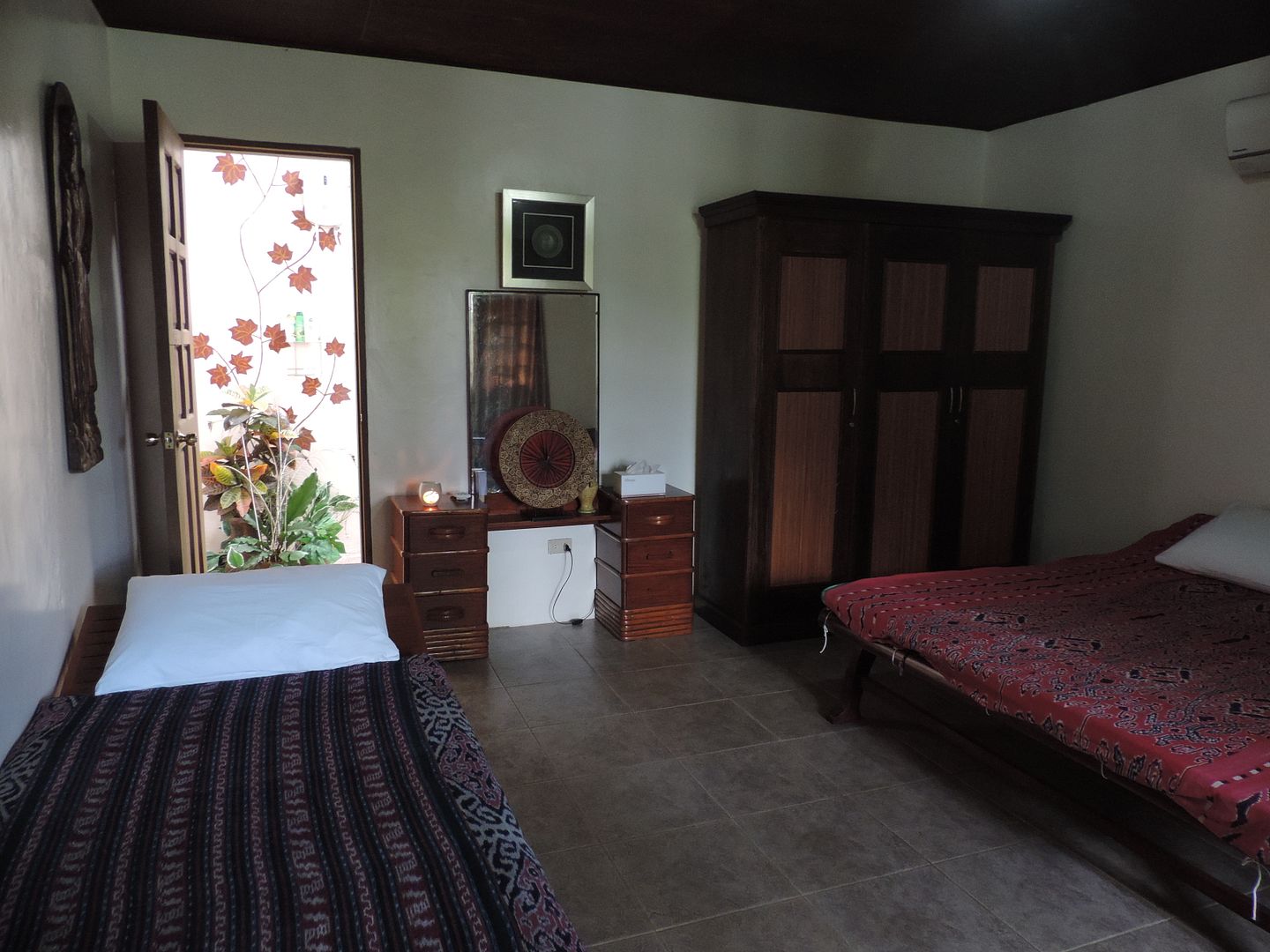 Rate per person for Java Hut is Php1,350.
Sunda Dormitory
The Sunda Dormitory is good for 20 people.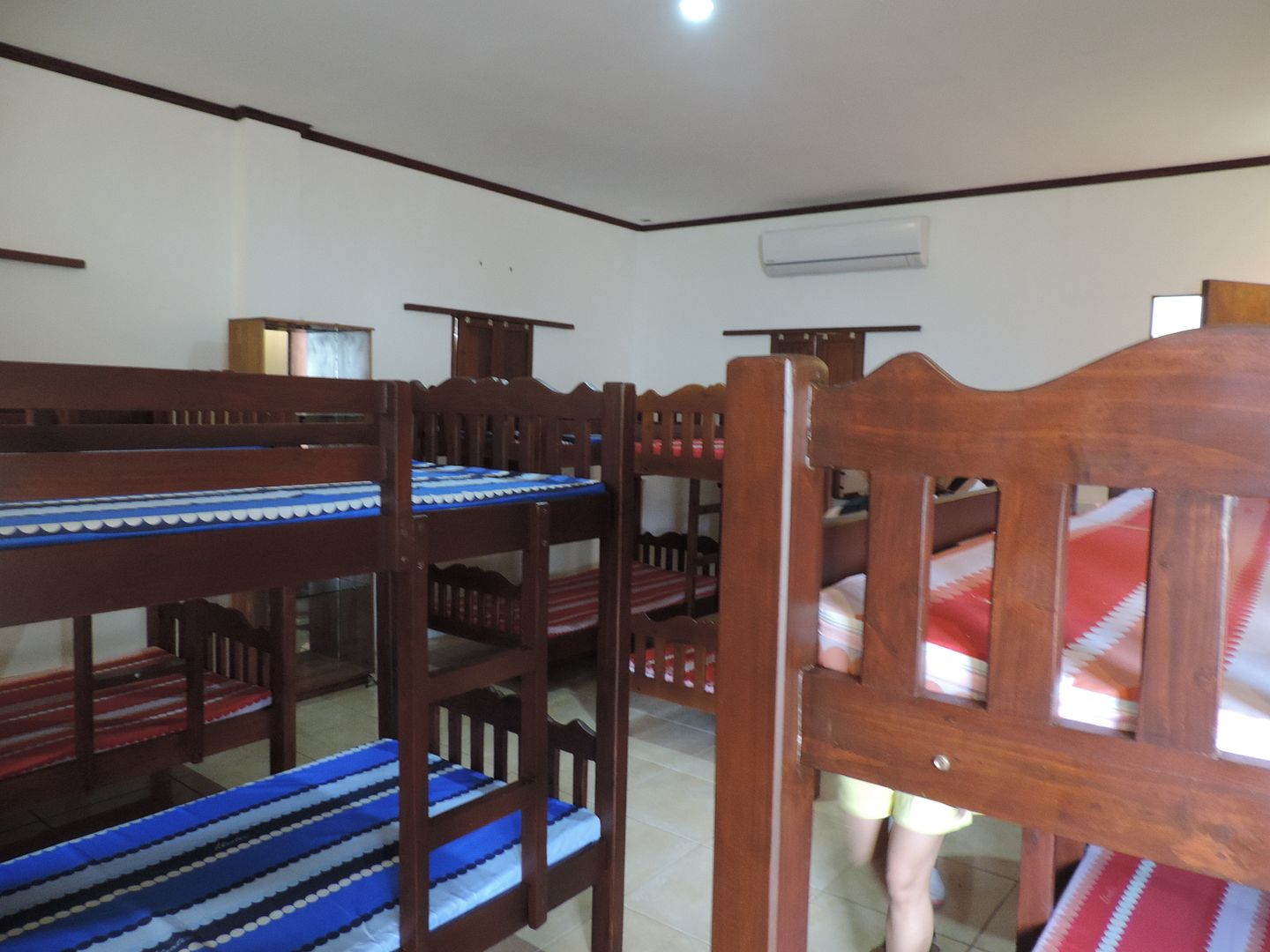 Rate of Sunda Dormitory is Php950 per head.
ACTIVITIES
Dewi Sri offers many activities for young and old alike. Guests can feed the animals, ride the rakit, swim in the pool and learn about hydrophonics farming.
Animal Feeding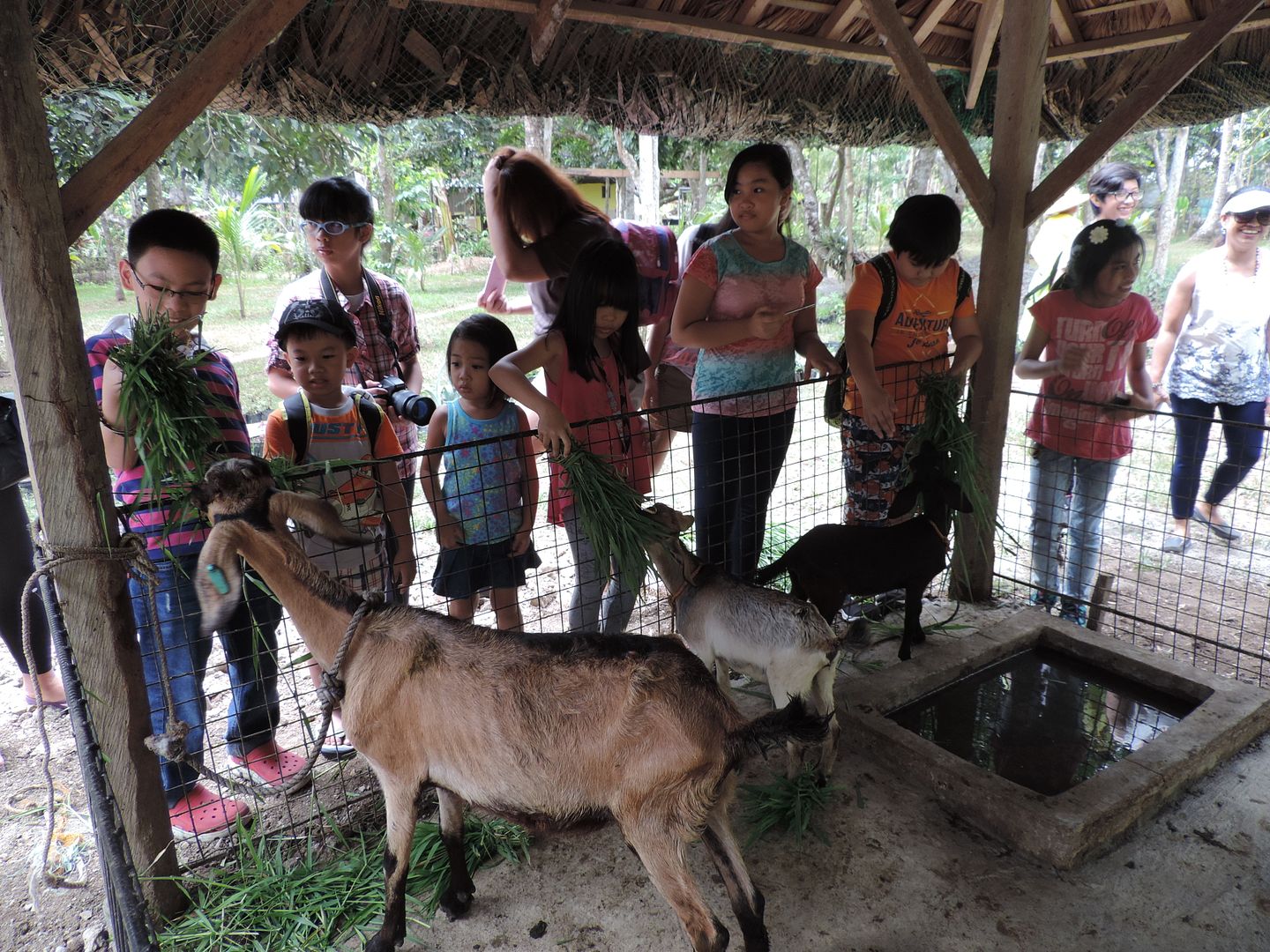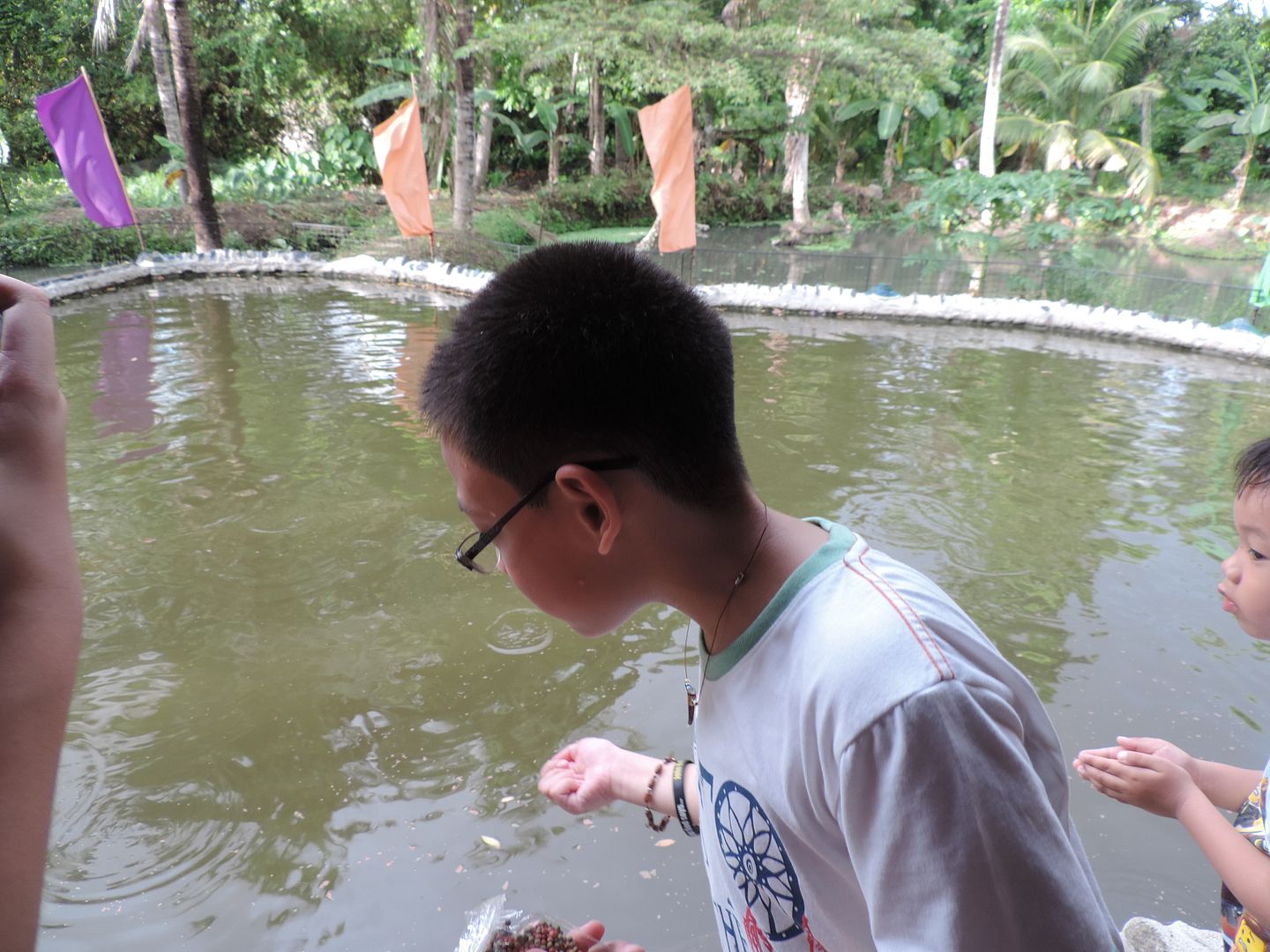 Our kids had fun feeding the rabbits, goats, and fowls at Dewi Sri.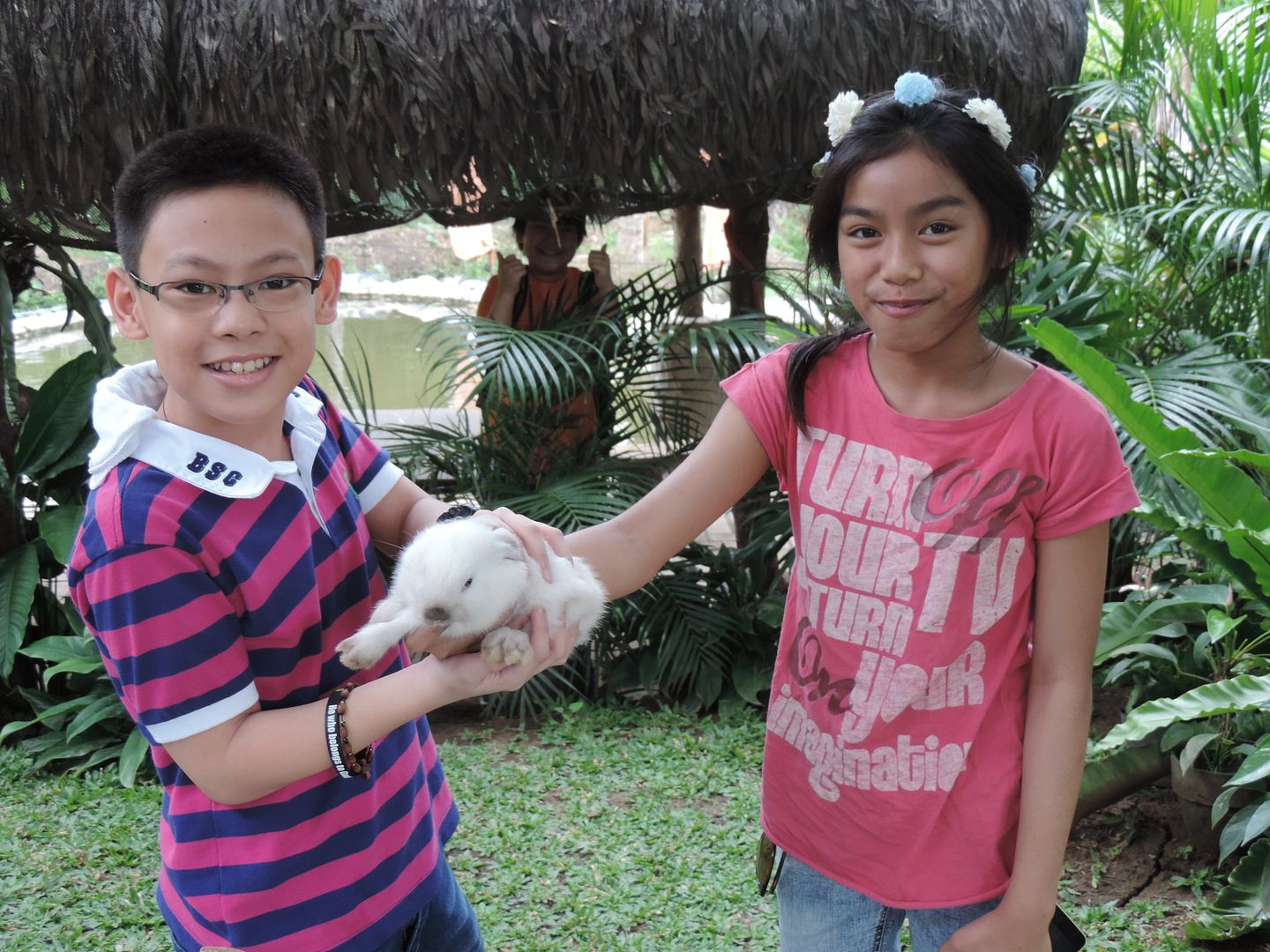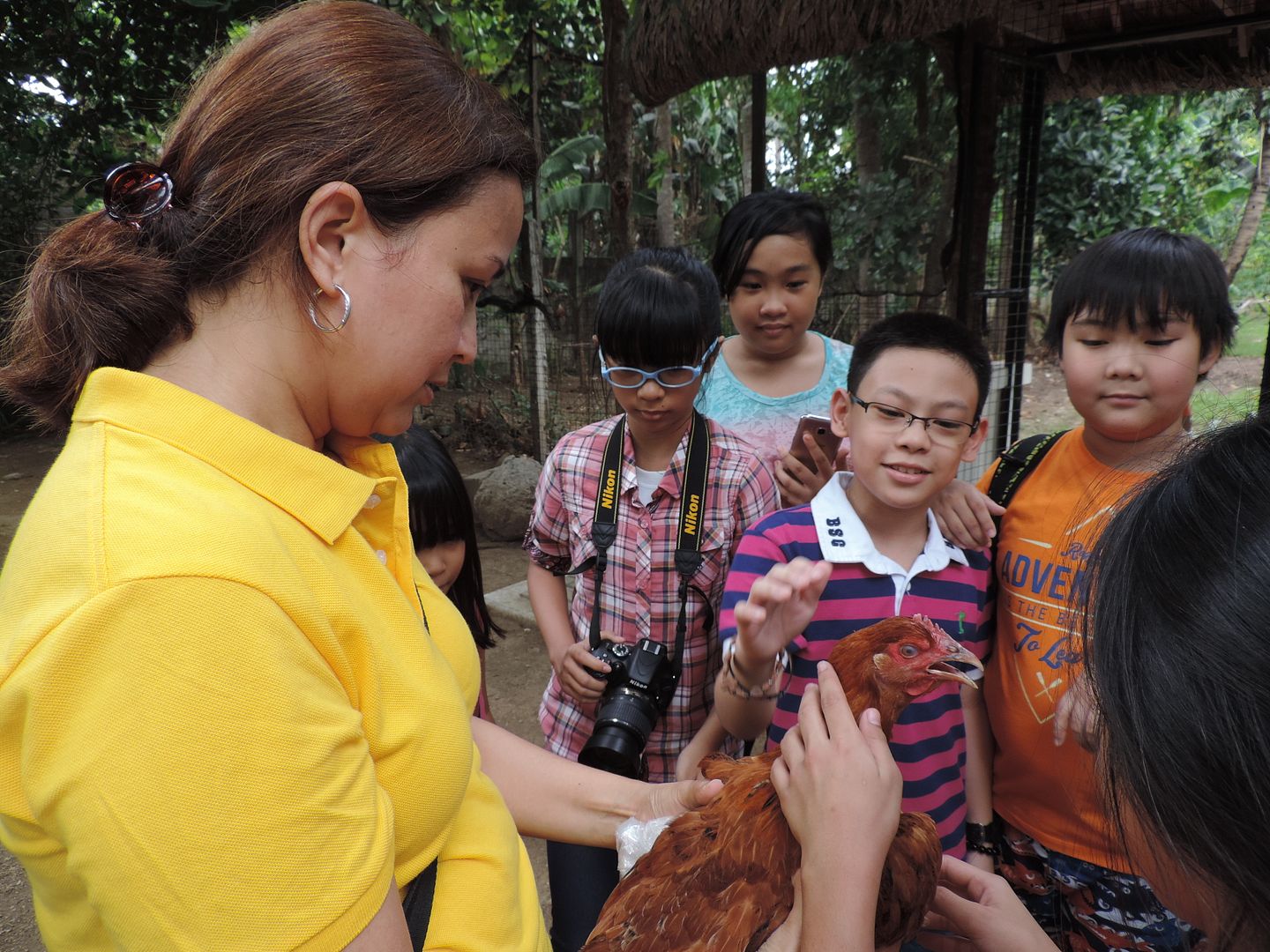 It's actually Justin's first time to hold a rabbit and touch a chicken.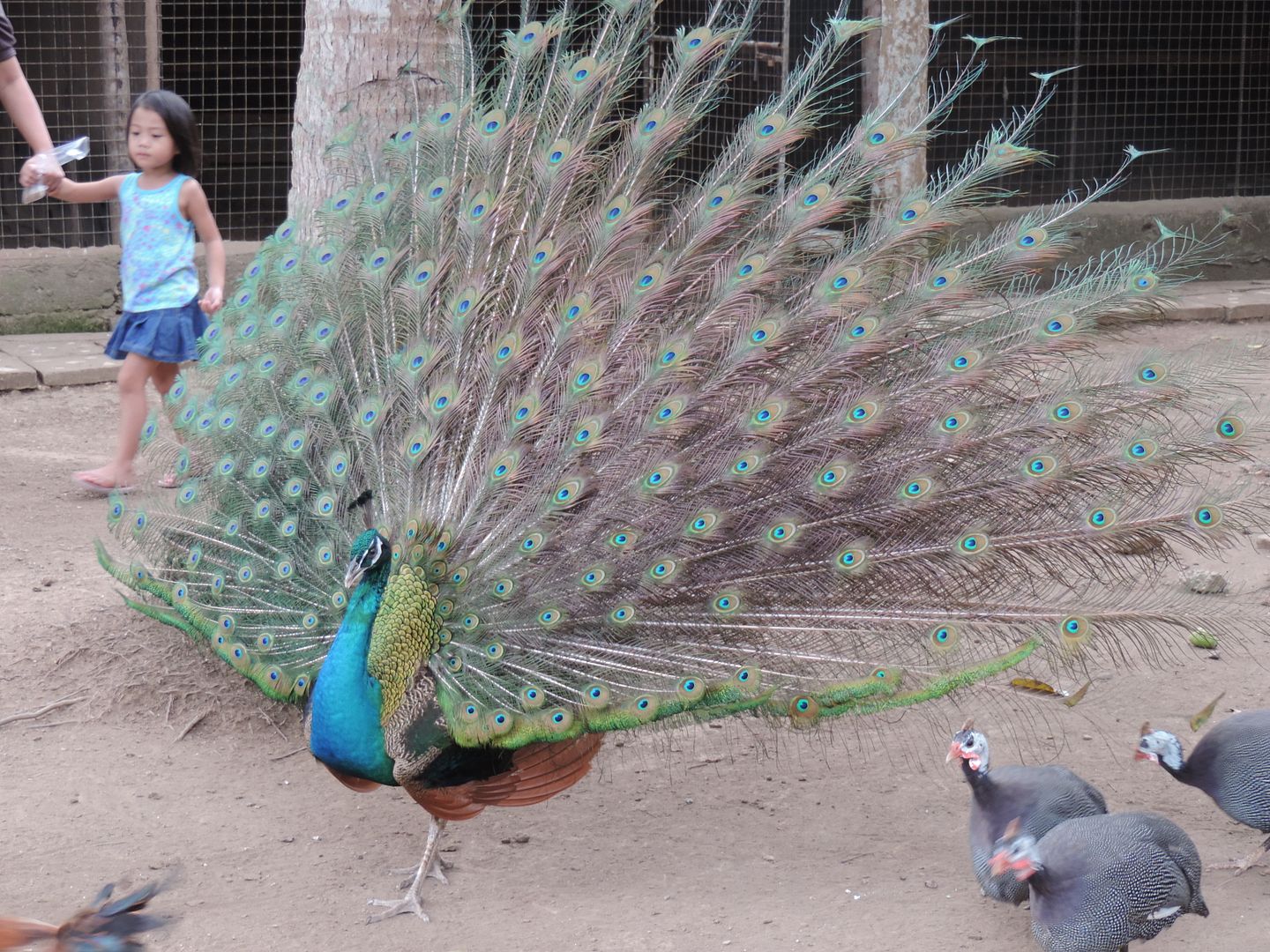 Isn't that lovely?
Rakit Ride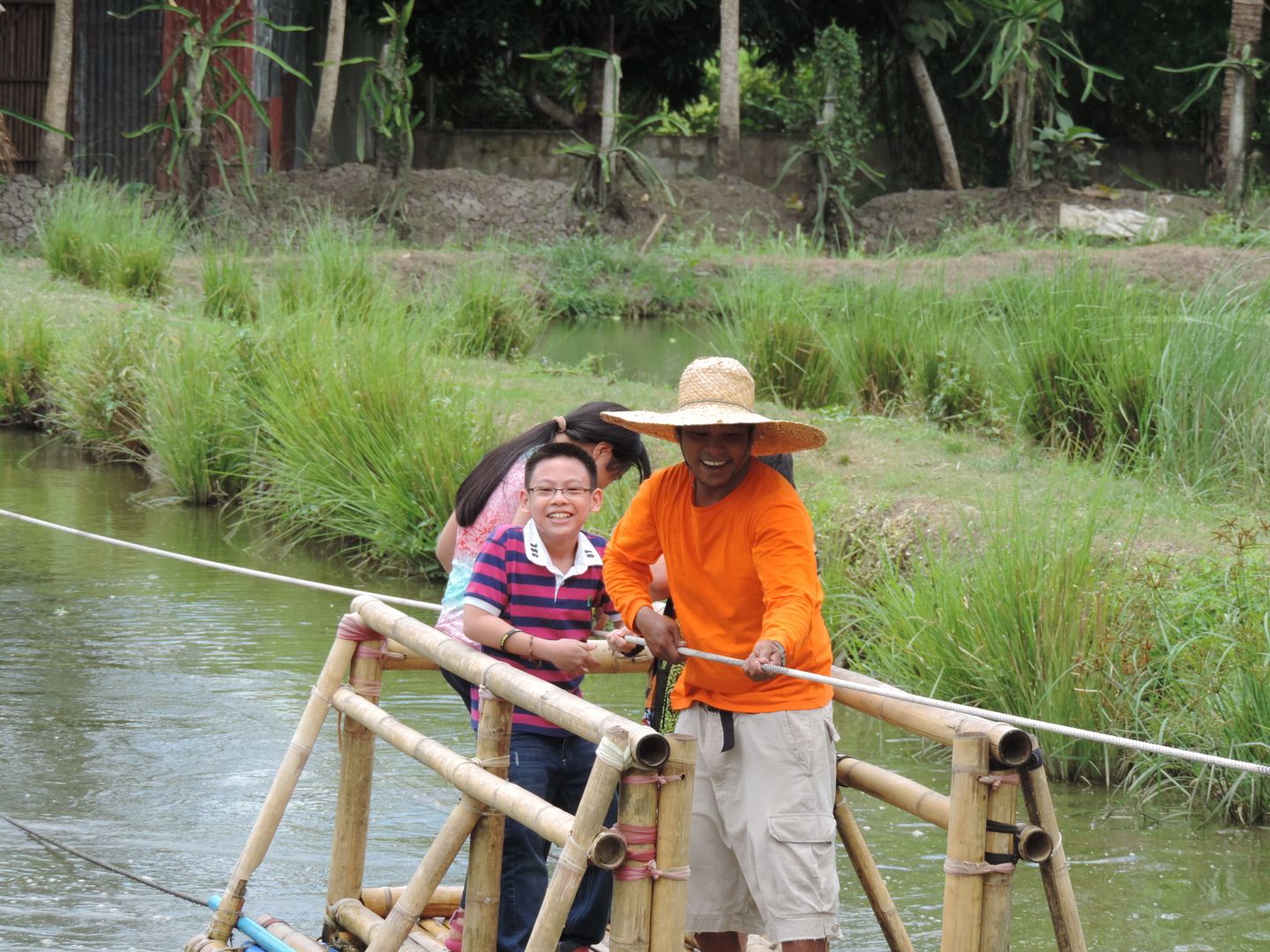 Another first for my son is riding the rakit. "Rakit" is the Indonesian word for "raft."
Swimming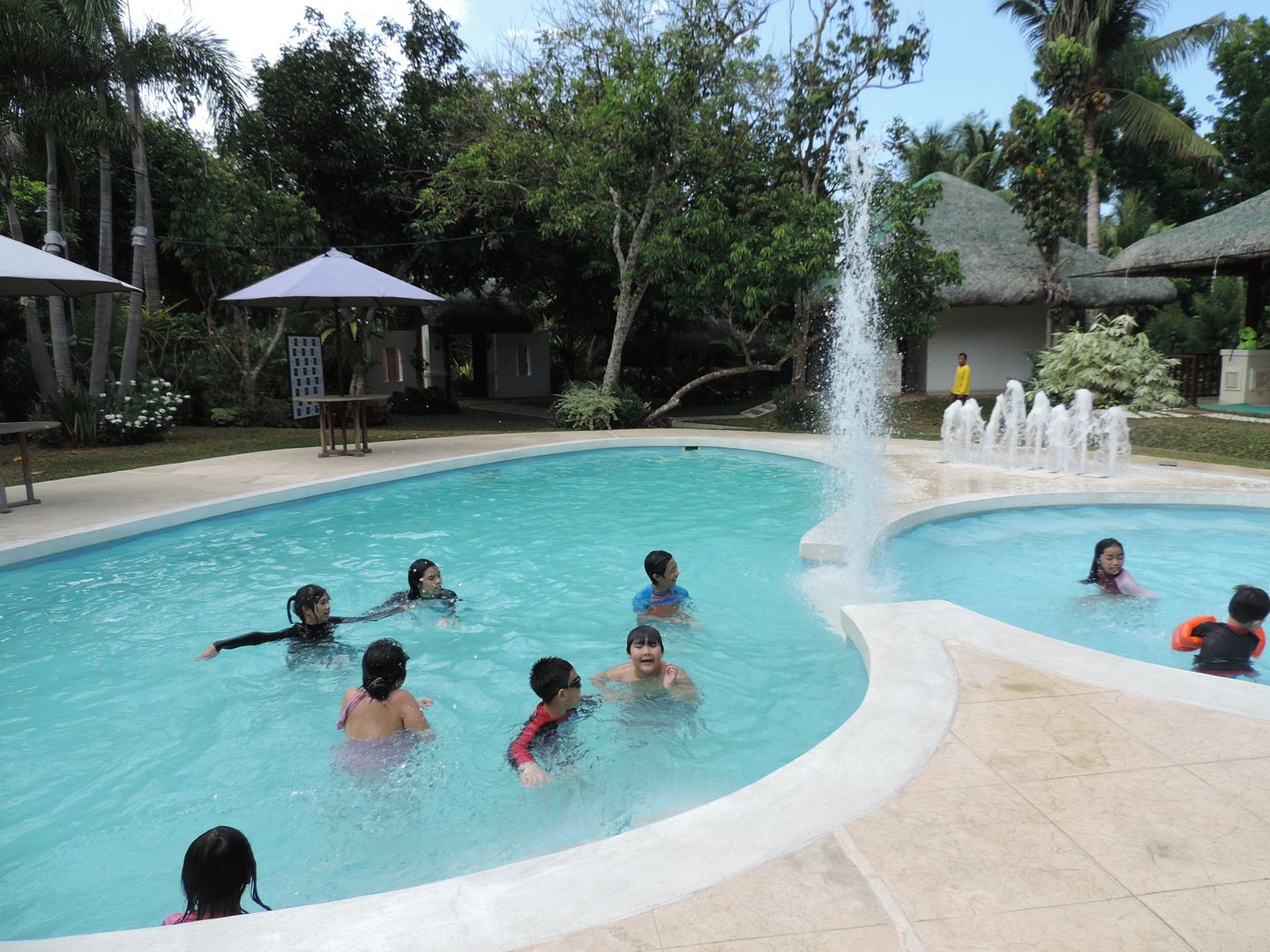 The blazing sun didn't stop our kids (and fellow moms) from having a dip in the pool.
Hydrophonics Farming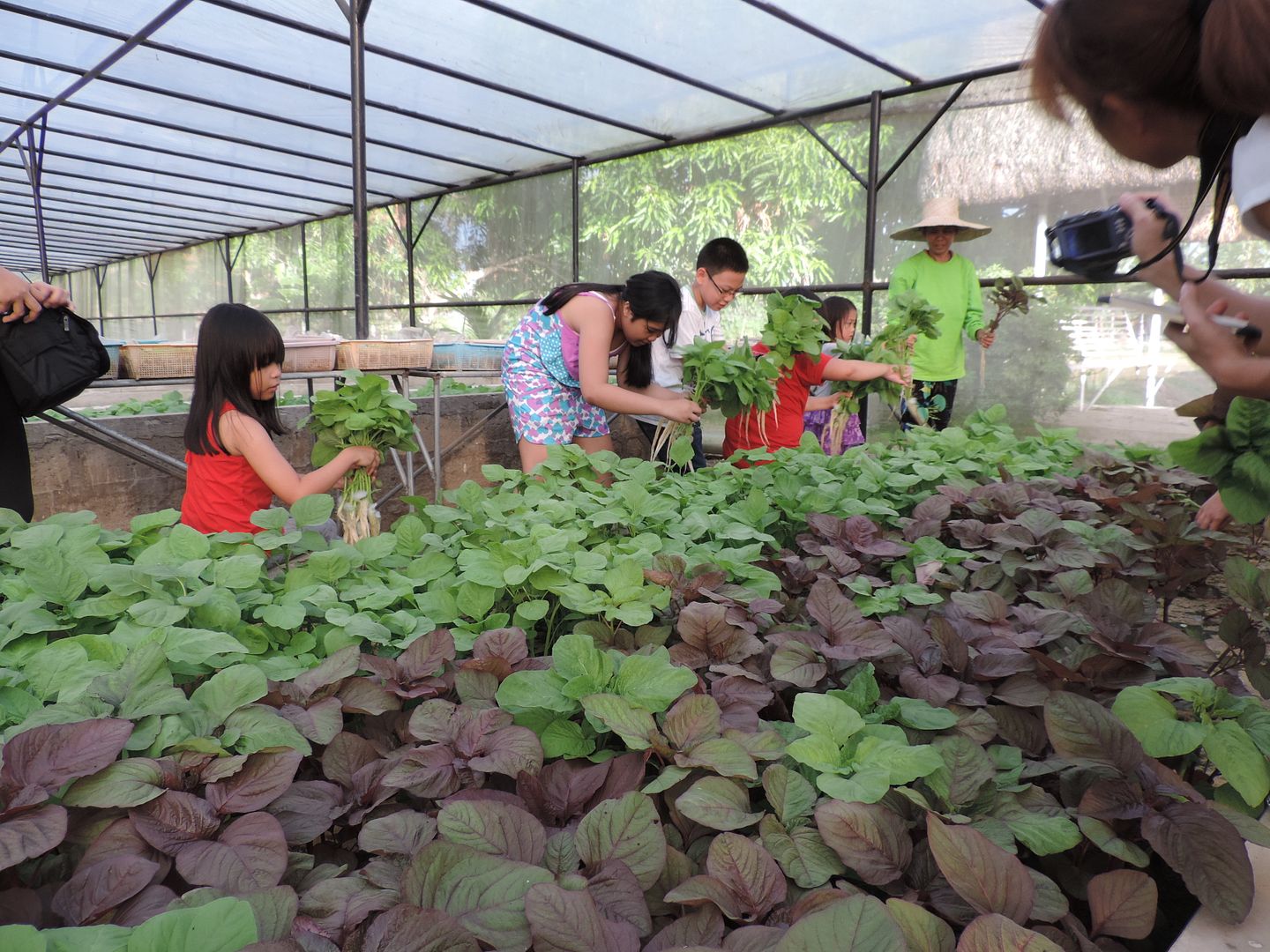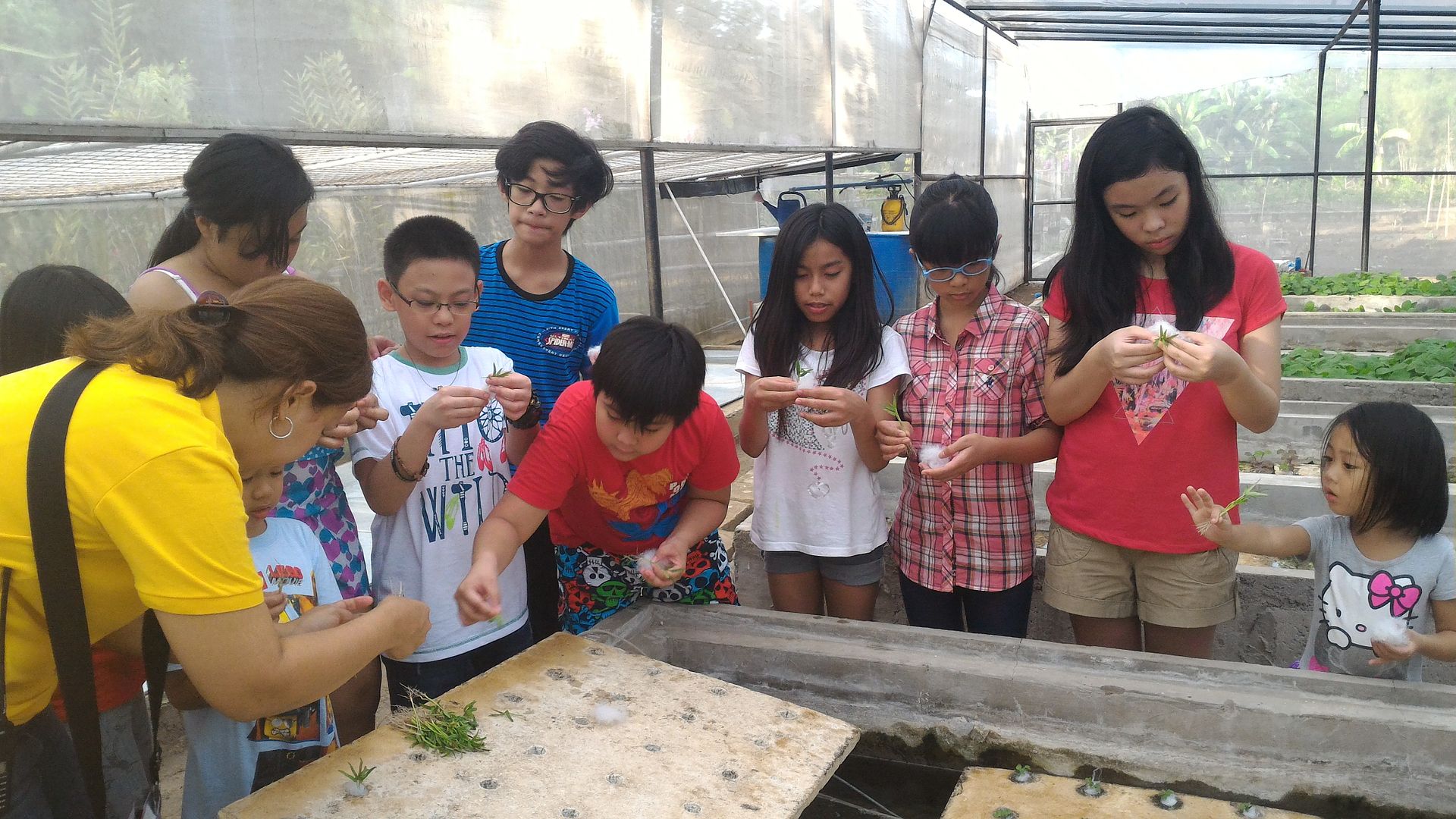 Here, the kids were taught how to harvest and plant hydrophonics spinach.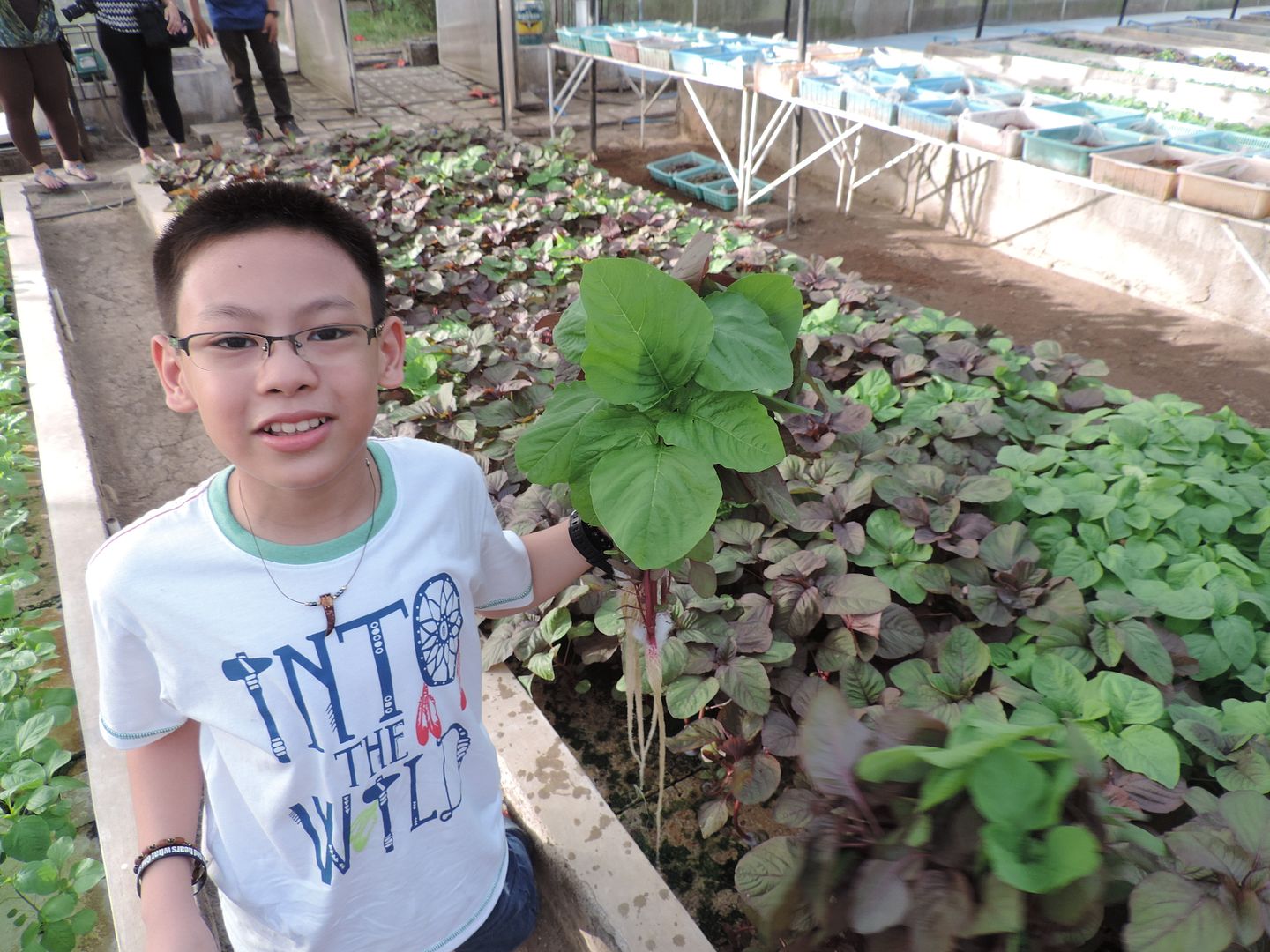 That's my son proudly showing his spinach harvest!
FOOD
Oh, the food at Dewi Sri is delicious! They serve authentic Indonesian and Thai cuisines.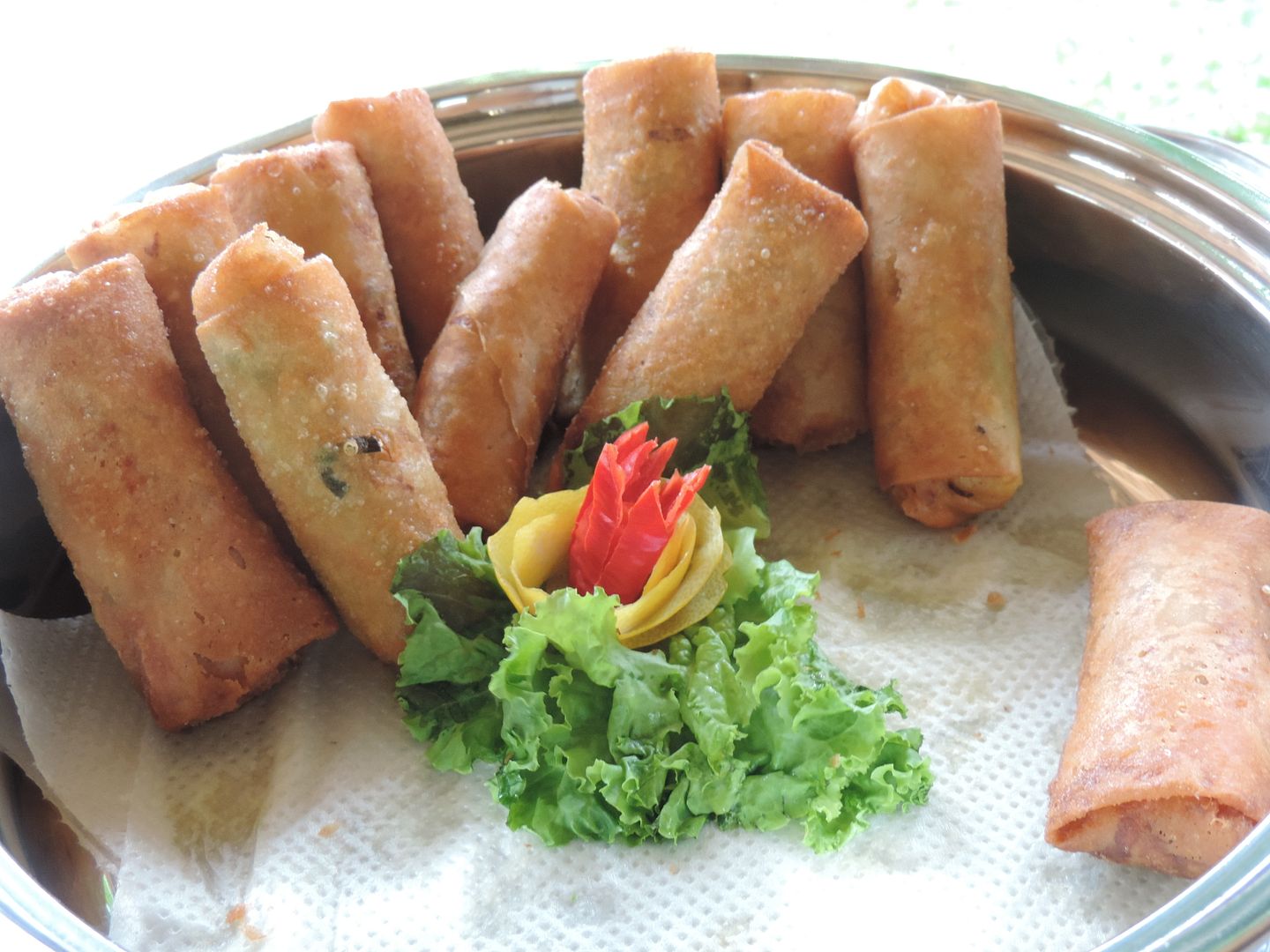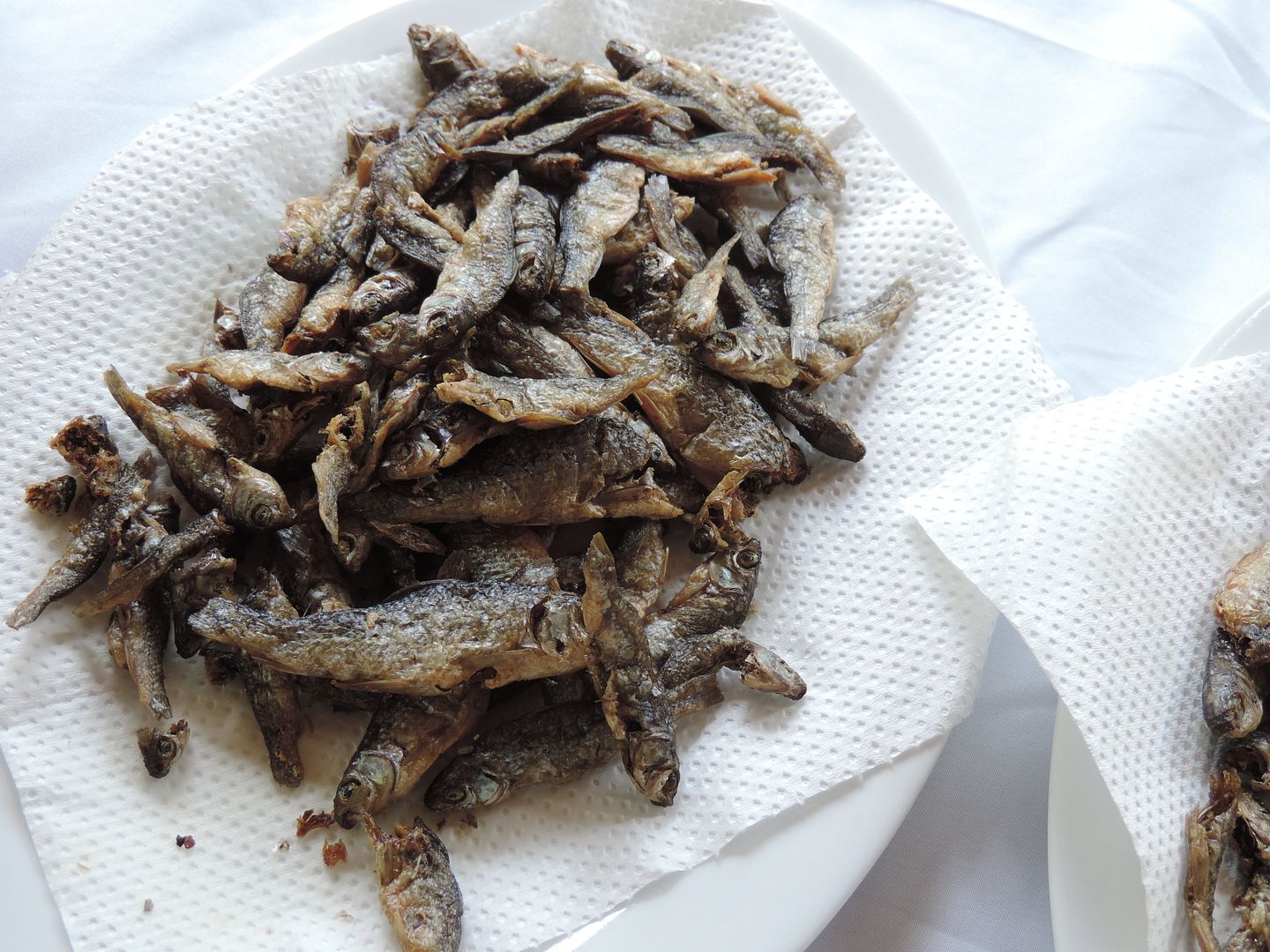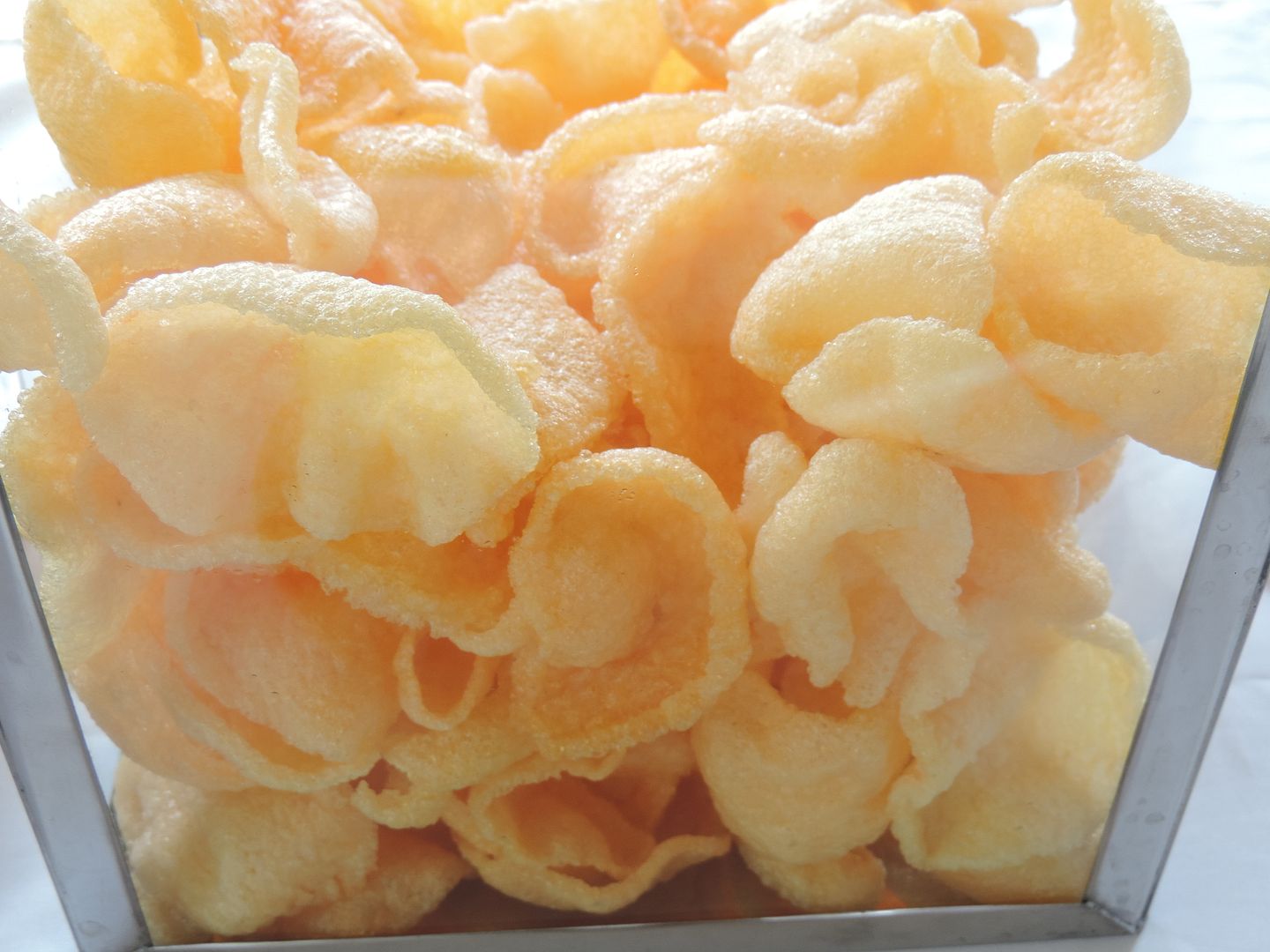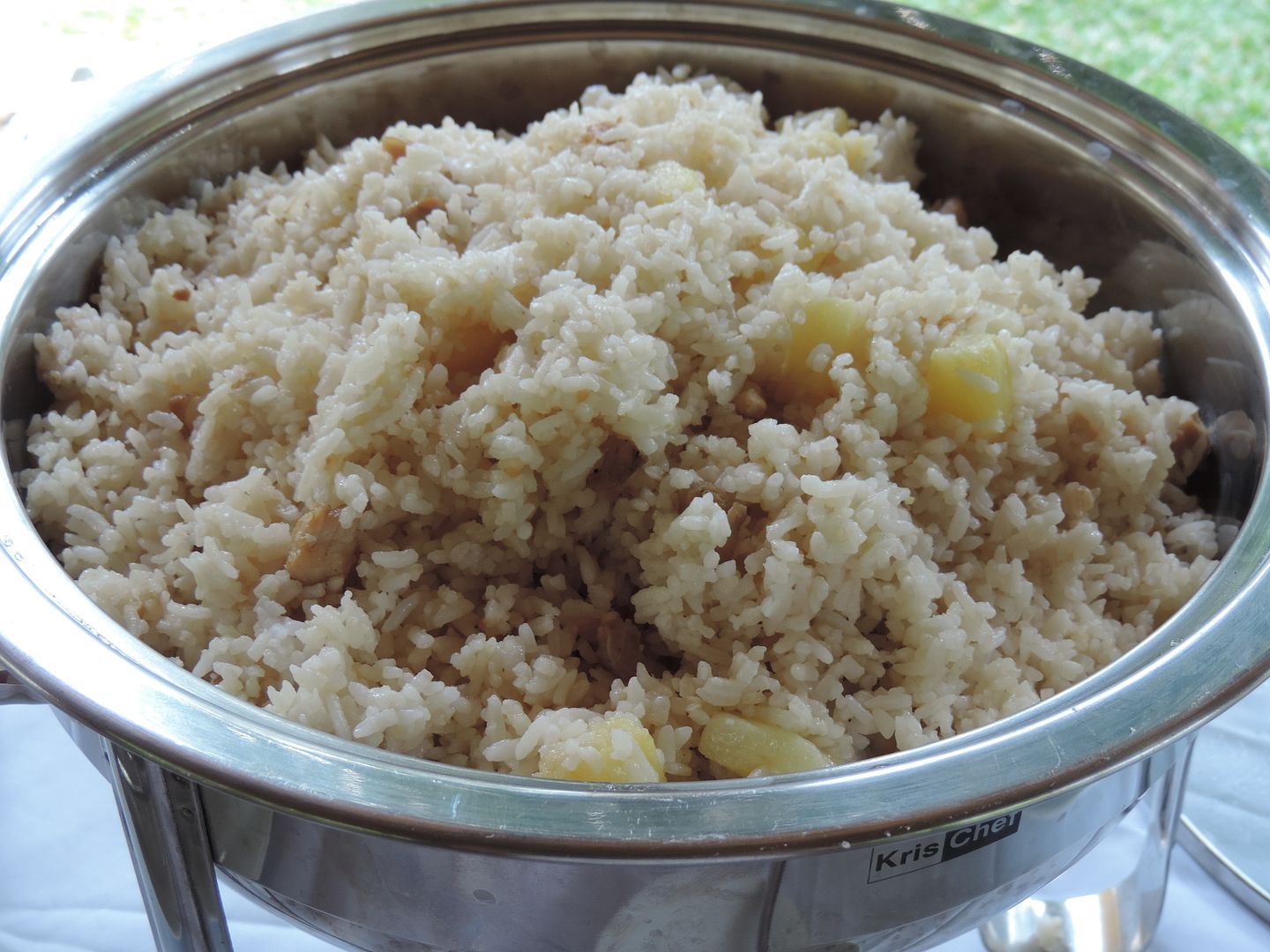 For breakfast, we had Vegetable Spring Rolls, Ikan Bilis, Krupuk, Pineapple Fried Rice and Fresh Fruit Juice (mix of papaya, watermelon and pineapple).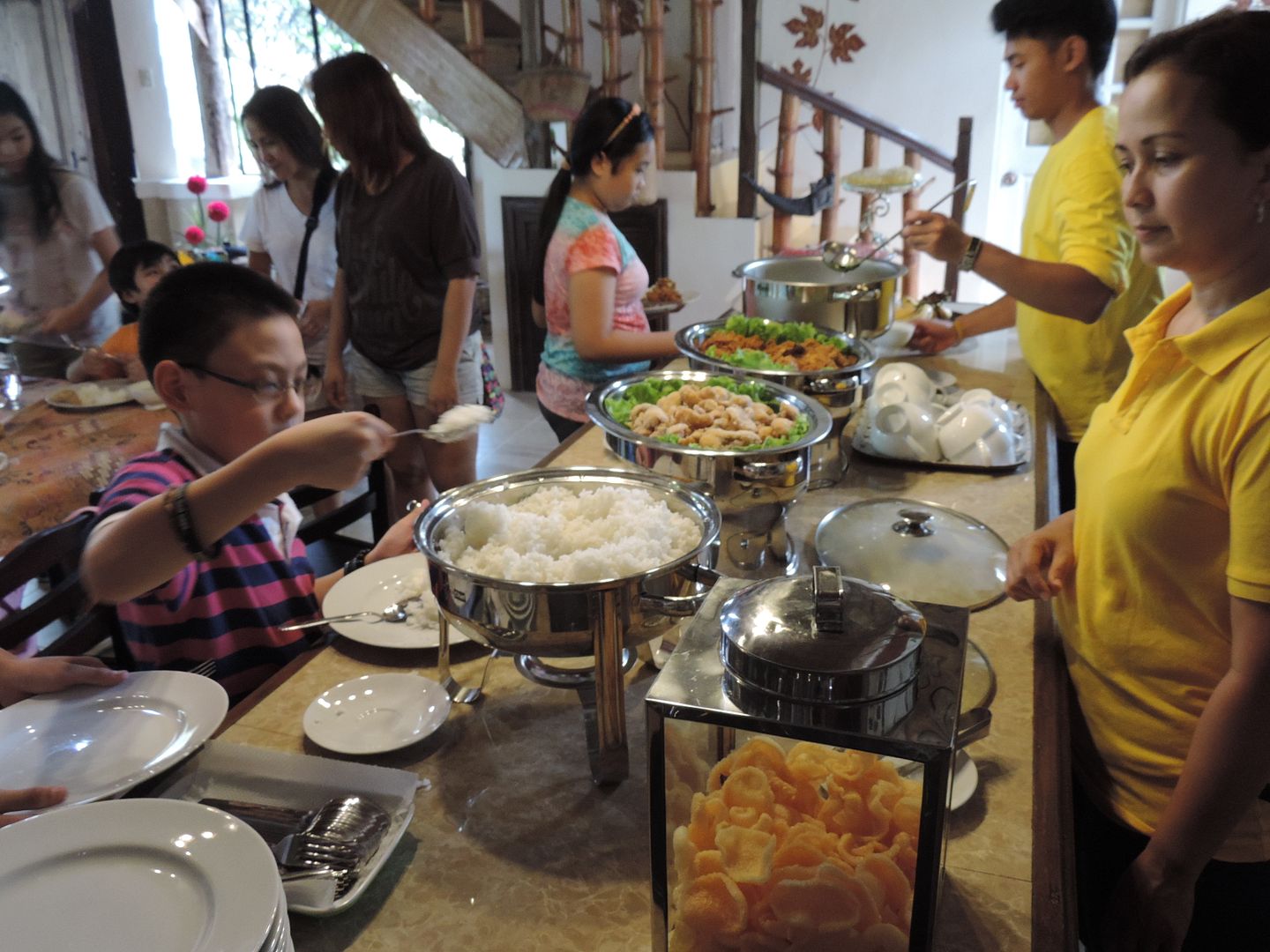 Our lunch consisted of Crispy Indonesian Gourami Fillet with Sambal Manga, Yellow Chicken, Spinach & Egg Drop Soup and Coffee Jelly for dessert.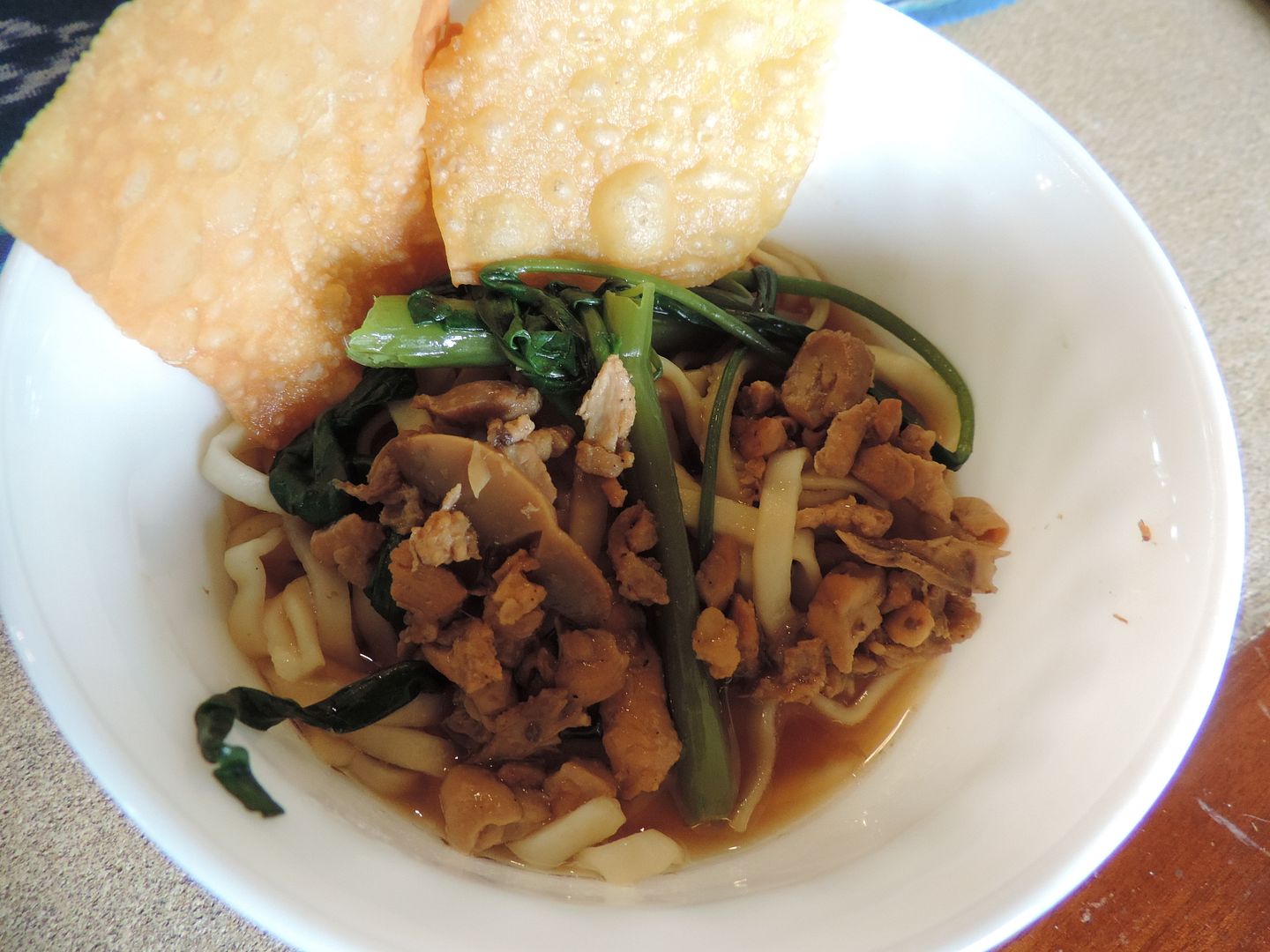 Finally, we had Mie Ayam Kuah with Pangsit for our afternoon snacks.
Breville Philippines likewise held juicing demonstrations during our tour of Dewi Sri Farm, but that deserves another post, so watch out for that!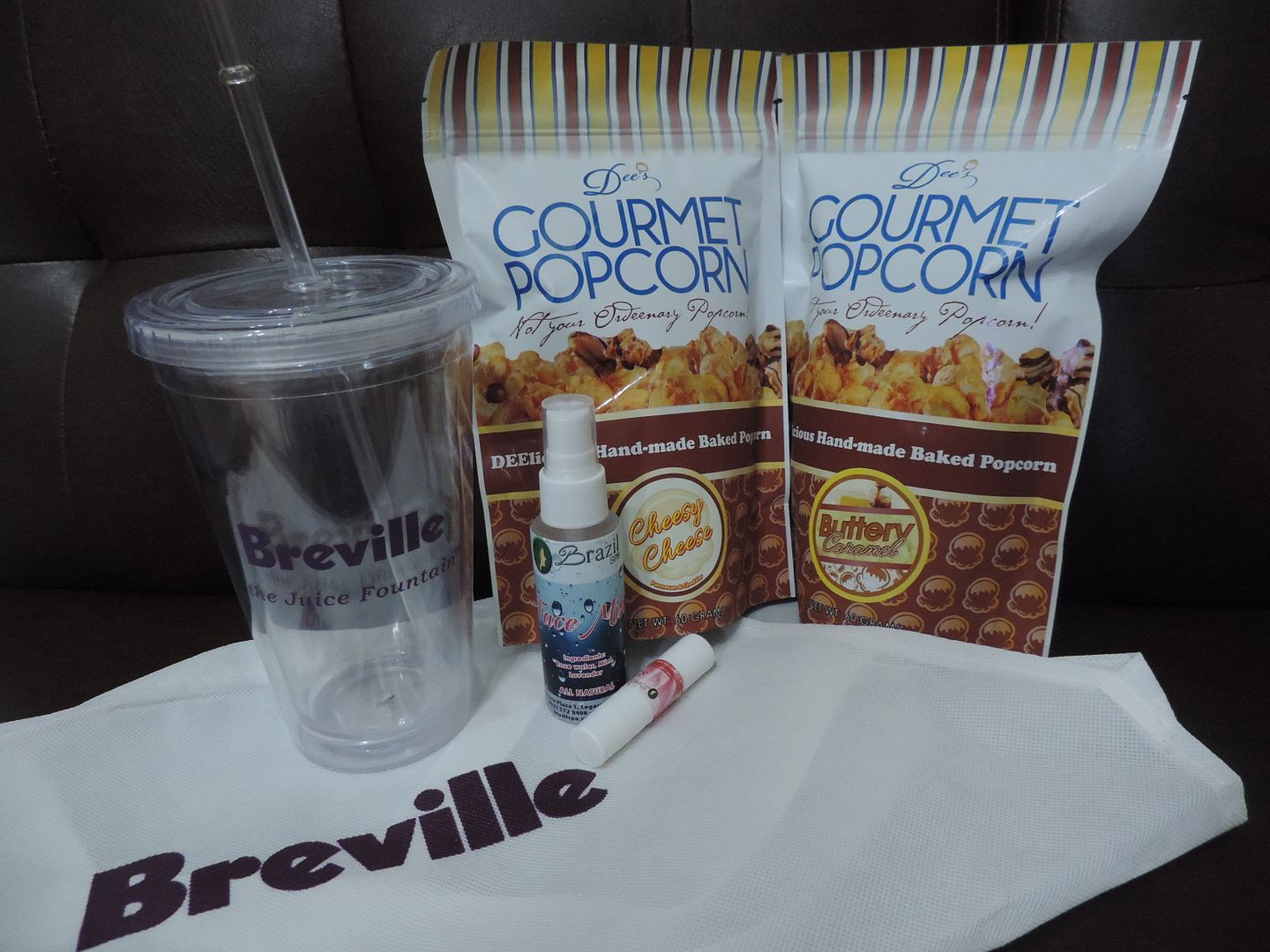 And before we went home, we were all given these lovely tokens: Dee's Gourmet Popcorn (yummy!), Brazil Spa Face Mist and Lip Balm (I like!) and Breville mug and apron (for my son).
Ms. Elaine with the kids
Our kids had so much fun! Thank you so much,
Dewi Sri Farm
and Ms. Elaine, for having us!
Dewi Sri Farm
Victoria, Laguna
4011 Philippines
For reservations, call: +632 211-0932; +6349 576-2651; +63917 524-5155
Email: life@dewisri.farm
Website: http://dewisri.farm