From March 3 to March 13, 2015, Madrid-based artist Carmen Brias's comeback exhibit titled "In A New Light" will be showing at the Altro Mondo gallery in Greenbelt 5, Makati City. "In A New Light" will feature Brias's latest works in painting and sculpture, focusing on the intimate relationship between Spain and the Philippines.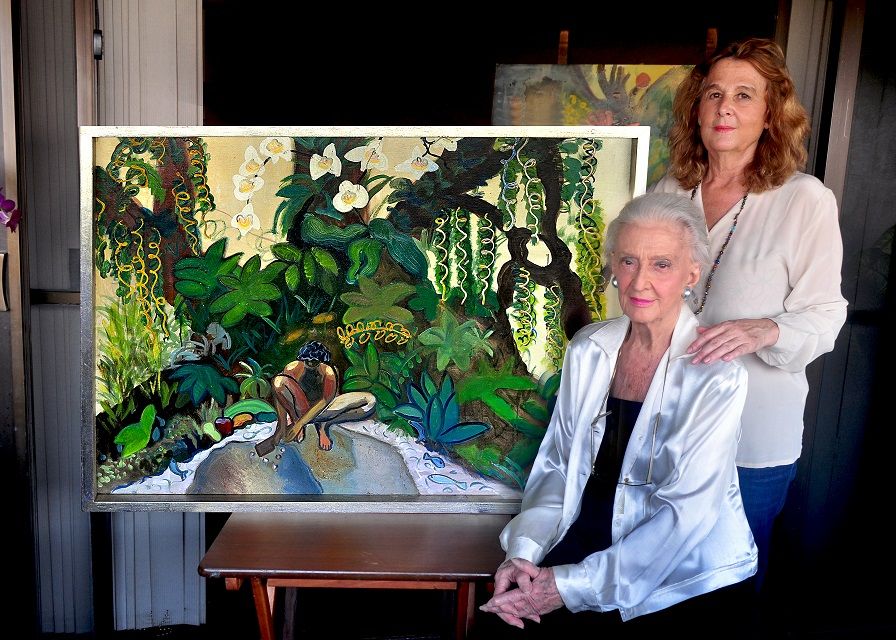 Carmen Brias with her mother Betsy Westendorp
Born and raised in Manila until her teenage years, Brias and her family later moved to Madrid, where her mother, distinguished portraitist and Presidential Medal of Merit for Art and Culture Awardee Betsy Westendorp, founded a painting school.
"As an artist, my soul is Filipino. Most of the inspiration for my art comes from my childhood in Manila," said Brias.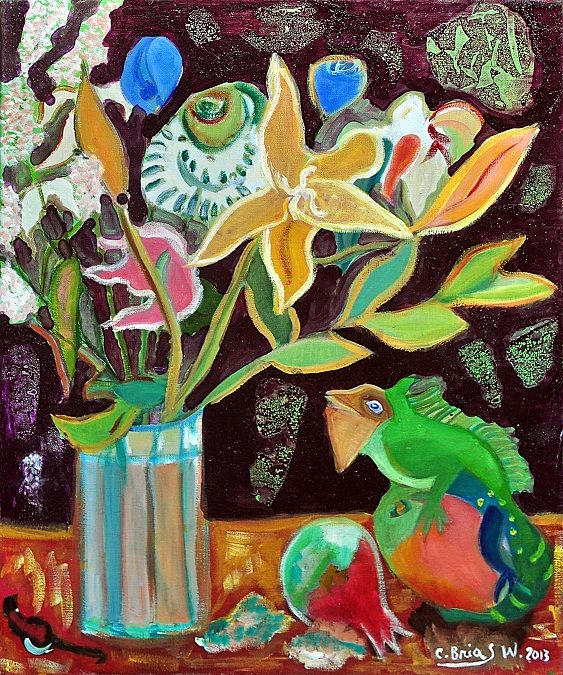 "Being close to nature and the animal world growing up, I became sensitive to nature's vibrations, of what is "unseen", as in The Little Prince, "What is essential is invisible to the eye." I feel that the Philippines is placed strategically in a certain part of the world where energy vibrates in a different way; everything is always moving."
Brias had her last Philippine exhibit in 2009 with her mother. Her works had also been exhibited at various shows in Madrid, including a joint exhibit with sculptor Eduardo Mazariegos at the Centro Cultural de Aravaca in 2012 and a group show with the Association for Sculptors and Painters at the Vaguada Cultural Center.
Brias hails from a family of artists and was also trained in the arts, having a diploma in Painting Restoration from the University of Madrid. The 'Diccionario de Pintores y Escultores Españoles' (Dictionary of Spanish Painters) describes Brias's style as "a fantastic ingenuism with a surrealistic inclination, an exuberance of color using firm drawing to recreate the reality that surrounds us." In her latest exhibit, Brias will introduce new materials in her works including plastic, pigments, acrylics, and a synthetic resin to make the finished work look transparent and shiny.
"Sometimes I add elements in the painting through pasting but lately, I must confess, I am becoming more of a 'purist'; the less addition, the better. As artists, we sometimes have a destructive attitude towards art, and even to ourselves, which can manifest in "destroying" work that is already finished by adding unnecessary elements," explained the artist.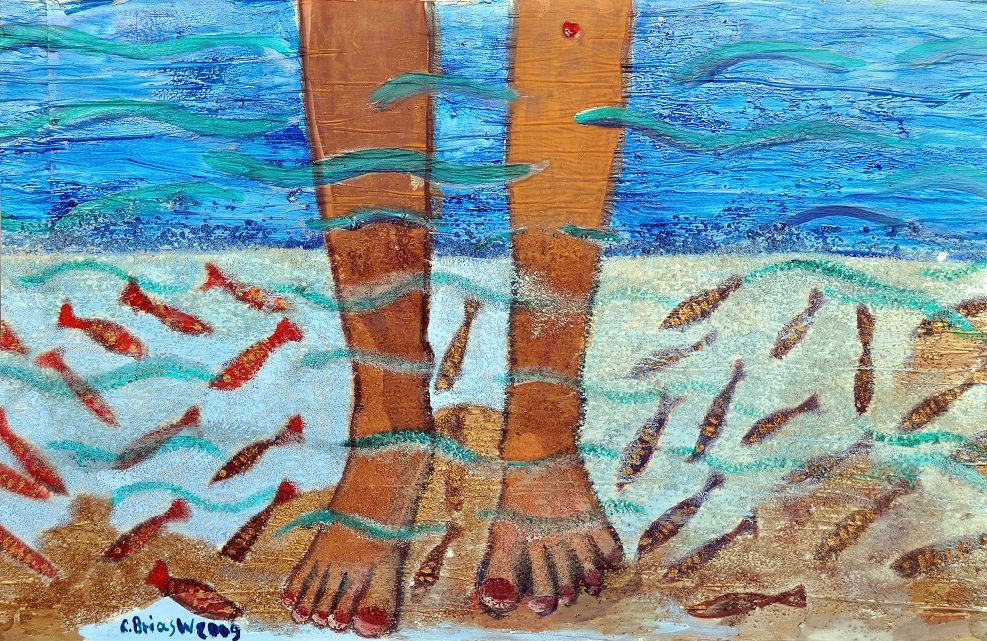 "Each one of my paintings is different, so each work is always new. Although they say that every artist always ends up doing the same painting, I can't relate to that. I suppose what you can expect from my new works is more experience and humanity," added Brias.
Brias's "In A New Light" will be on view at Altro Mondo until March 13.