Here's good news to all The Powerpuff Girls' fans out there! The Powerpuff Girls will return to Cartoon Network in an all-new series on Saturday, April 9, just days after its global premiere in the U.S.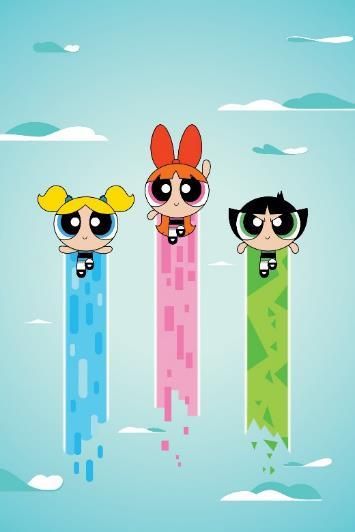 Six brand-new episodes of
The Powerpuff Girls
will be showcased starting at 10am on April 9, and 15 all-new episodes of Cartoon Network's best loved shows (
Regular Show
,
Adventure Time
and
We Bare Bears
) will be shown on the same day from 8am.
On the same morning, every Turner channel in the Philippines (including Warner TV, Boomerang, Toonami, truTV and TCM), as well as partner channel TV5 will also be broadcasting The Powerpuff Girls content. The series will also be supported via video and games on the Cartoon Network Watch and Play, Cartoon Network Anything apps and on CartoonNetworkAsia.com.
"The Powerpuff Girls will be simply everywhere! Whatever channel you turn to on April 9, and whatever screen you're using, there will be Blossom, Buttercup and Bubbles saving the day before bedtime! We've waited a long time to see these super-cute and super-fierce girls return to action, and the all-new series marks the homecoming for one of Cartoon Network's best loved shows," shared Mark Eyers, Content Head of Cartoon Network in Asia Pacific.
'The Powerpuff Girls' returns to Cartoon Network on April 9, everywhere in Asia Pacific from TurnerPRAsiaPac on Vimeo.
Armed with supercool superpowers and topnotch teamwork,
The Powerpuff Girls
Blossom, Bubbles and Buttercup, with the occasional assistance from Professor Utonium and the Mayor of Townsville, protect the beautiful, bustling metropolis of Townsville and its citizens' sinister evildoers, intent on taking over. They Juggle school, homework and a regular parade of villains, proving to everyone that it is possible to save the world before bedtime.
Created by Craig McCracken, The Powerpuff Girls is one of Cartoon Network's most enduring original series. The show premiered in 1996 and earned two Emmy® Awards along with five nominations and countless animation honors throughout its 78 episodes. The series also spawned a feature film with Warner Bros. Pictures in 2002.
Don't miss the return of the trio back-to-back with new episodes of Regular Show, Adventure Time, We Bare Bears, Clarence and many more, non-stop all day from 8am only on the number one kids' channel Cartoon Network. Once the hysteria calms down, the full series of The Powerpuff Girls will kick in from Monday, May 2 at 5:45pm, as part of Laughternoons every weekday.
Cartoon Network is available on SKYCable Channel 43, SKYCable HD Channel 178, Cignal Channel 35, Cignal HD Channel 110, Destiny Cable (Digital) Channel 43, Destiny Cable (Analog) Channel 51 and Cable Link Channel 26, Dream Satellite Channel 15.