The boys (my son and his two classmates) were back again at Pasig Catholic College last February 4 for the Area 2 Finals of the MTAP competition for Grade 4 this time. The boys weren't really in tip-top condition when they went to compete as they got sick one after the other a few days before the competition, but they went anyway to represent their school.
The LSGH contestants left school before 8:00 a.m. and arrived at the contest venue after an hour due to heavy traffic. They still had time for their morning snacks as the competition wouldn't start until 10:00 a.m.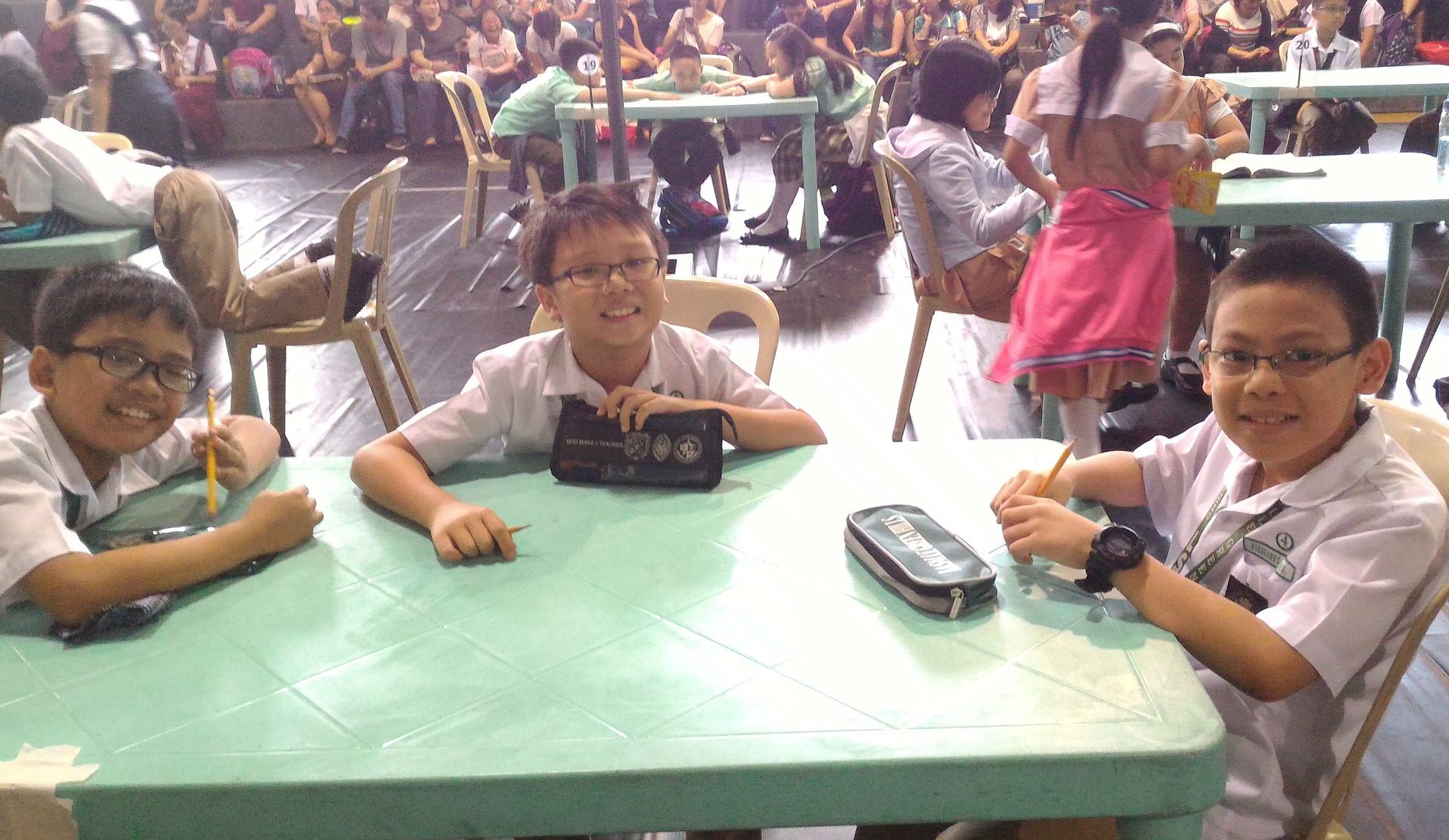 It was also around this time last year that the boys were here to represent Grade 3 and where they received their first ever
MTAP medals
(bronze for 3rd placers). Luck wasn't on their side this time around, however, as they weren't able to snag a medal, but they still performed well having committed only one mistake in the Average round (worth 3 points) and another mistake in the Difficult round (worth 5 points).
There were 21 Grade 4 teams for Area 2 that competed, and their team placed 5th overall. Not bad! Unfortunately, their score (52/60) didn't qualify them for the Sectoral Finals which made the boys sad, but hey, there's still next year, so cheer up, boys!