Nestlé Philippines has officially opened the MILO Stadium inside KidZania Manila. The MILO Stadium, a state-of-the-art, kid-sized sports arena designed for 7-14 year olds, aims to get the youth started on the path to an active and healthy lifestyle through physical activity and proper nutrition.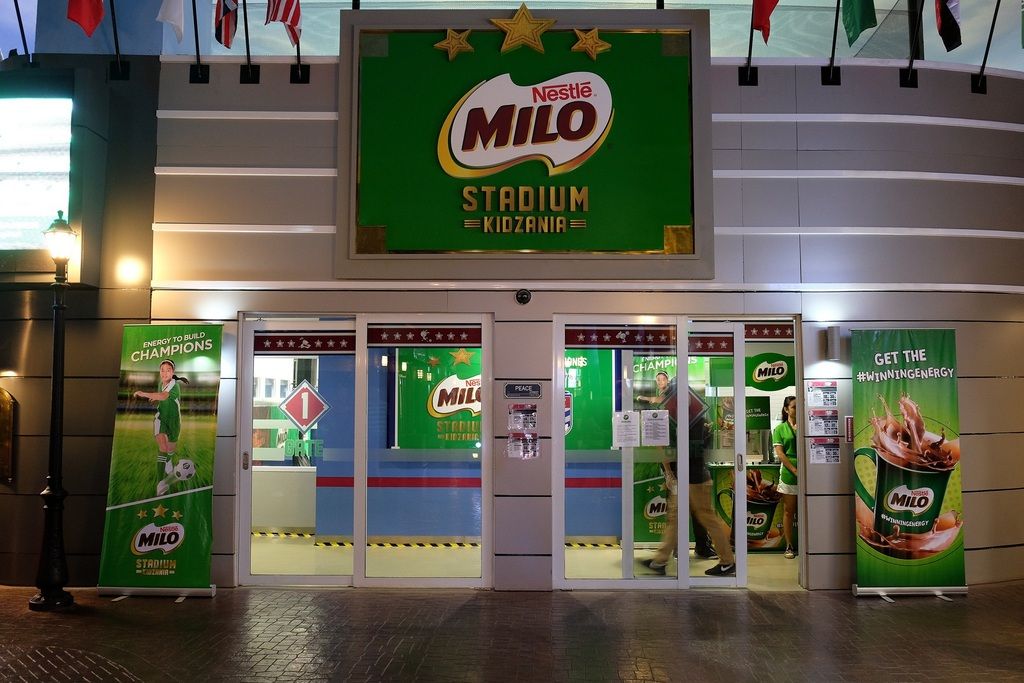 The event was hosted by Ms.
Patricia Bermudez-Hizon
and graced by champion athletes
Kiefer Ravena
and
Gretchen Ho
.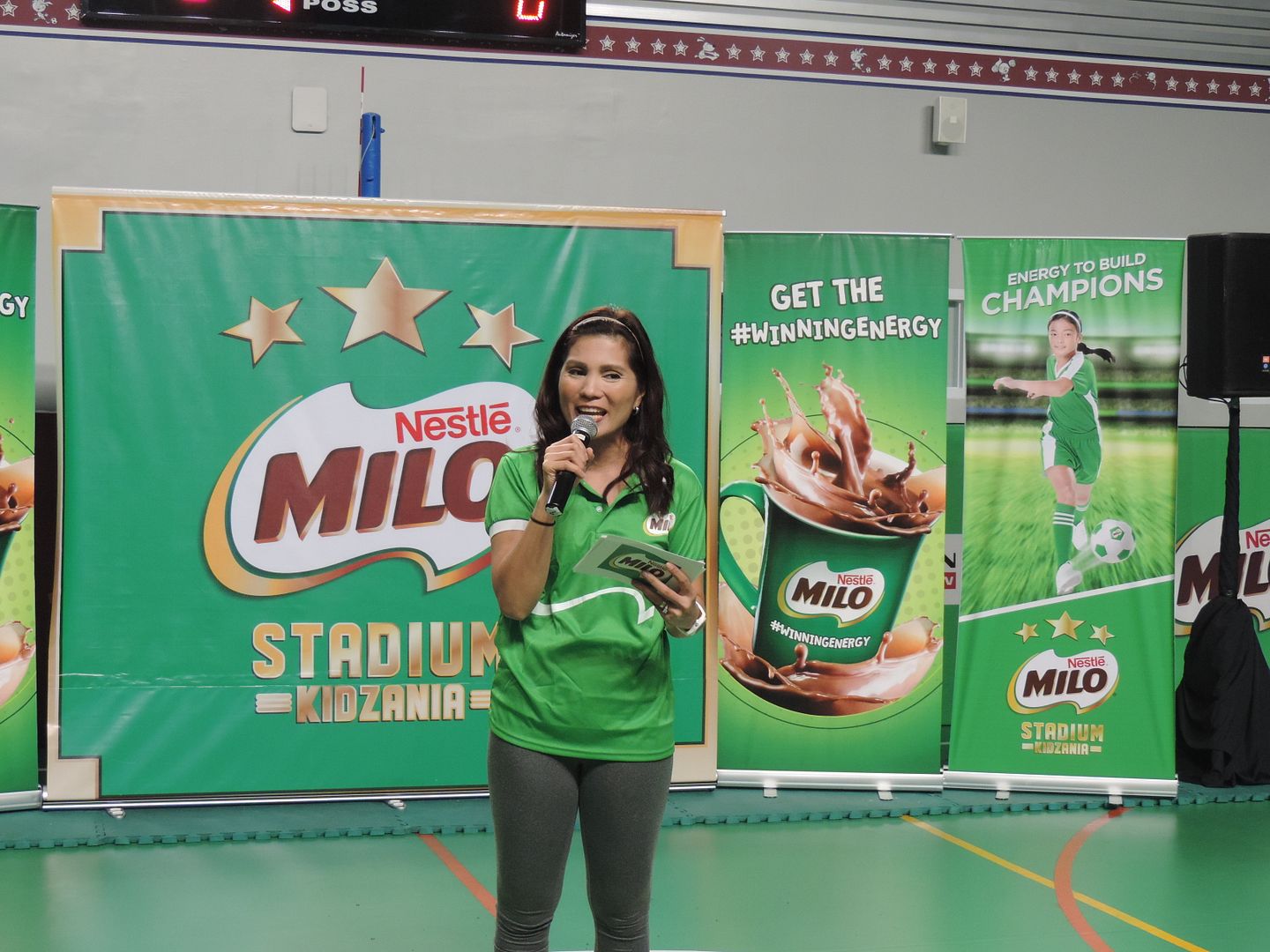 Before the event started, a lot of kids including my 9-year-old son were able to experience firsthand the action and excitement inside the MILO Stadium as they took turns holding, dribbling, passing and shooting the basketball into the hoop.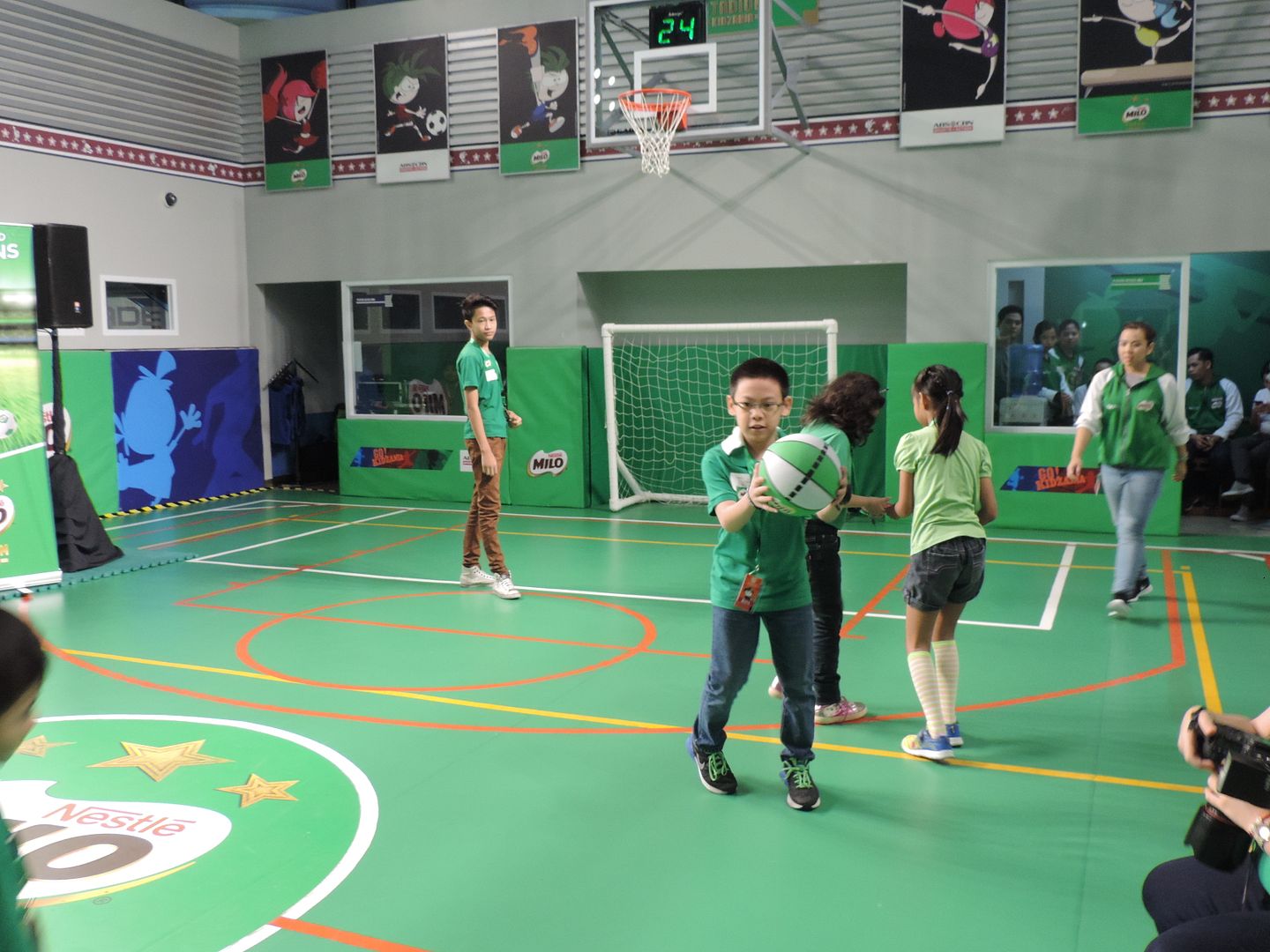 So what will kids do inside the MILO Stadium? They will assume the role of athletes choosing any of the following sport choices: Basketball, Football, Volleyball or Cheerleading. They will be given series of drills and a live game simulation to highlight the importance of teamwork, among others.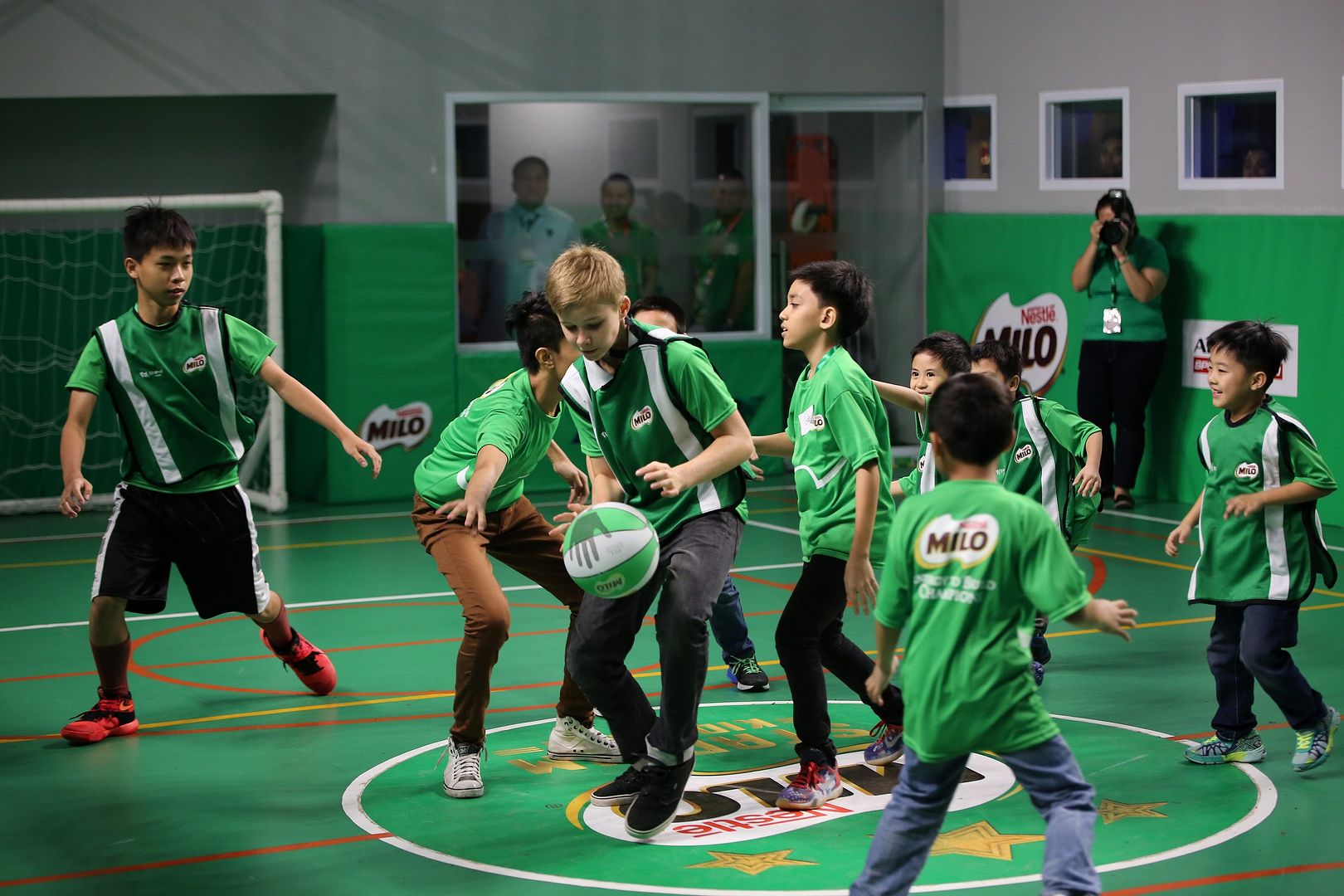 Aside from the physical health benefits of sports, the KidZania instructors, called Zupervisors, will also teach kids about proper nutrition, a key element for living an active and healthy lifestyle that every athlete needs to know.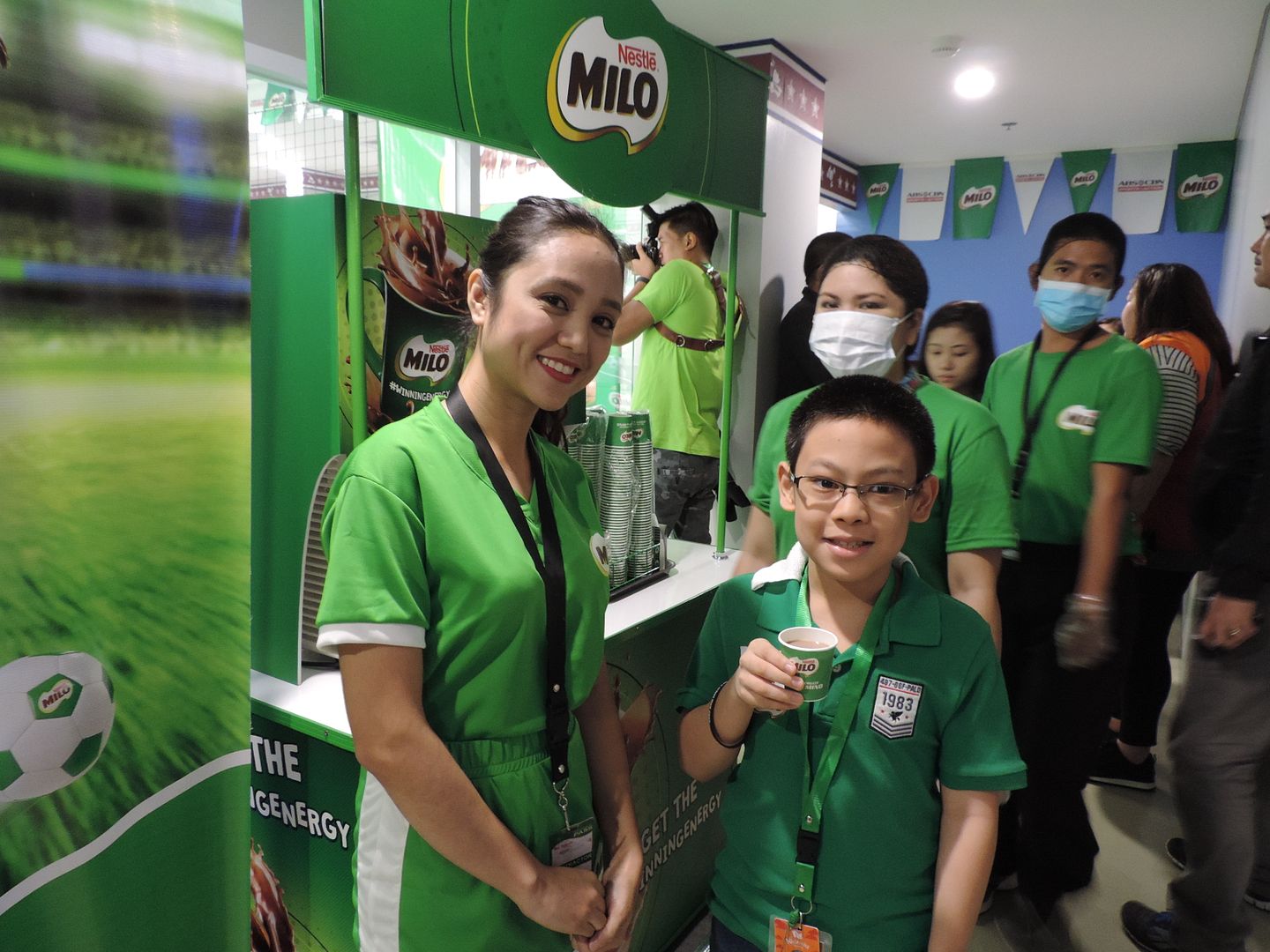 The kids will also learn the MILO Champ Moves dance, a three-minute exercise imitating sports movements geared towards energizing the body and mind.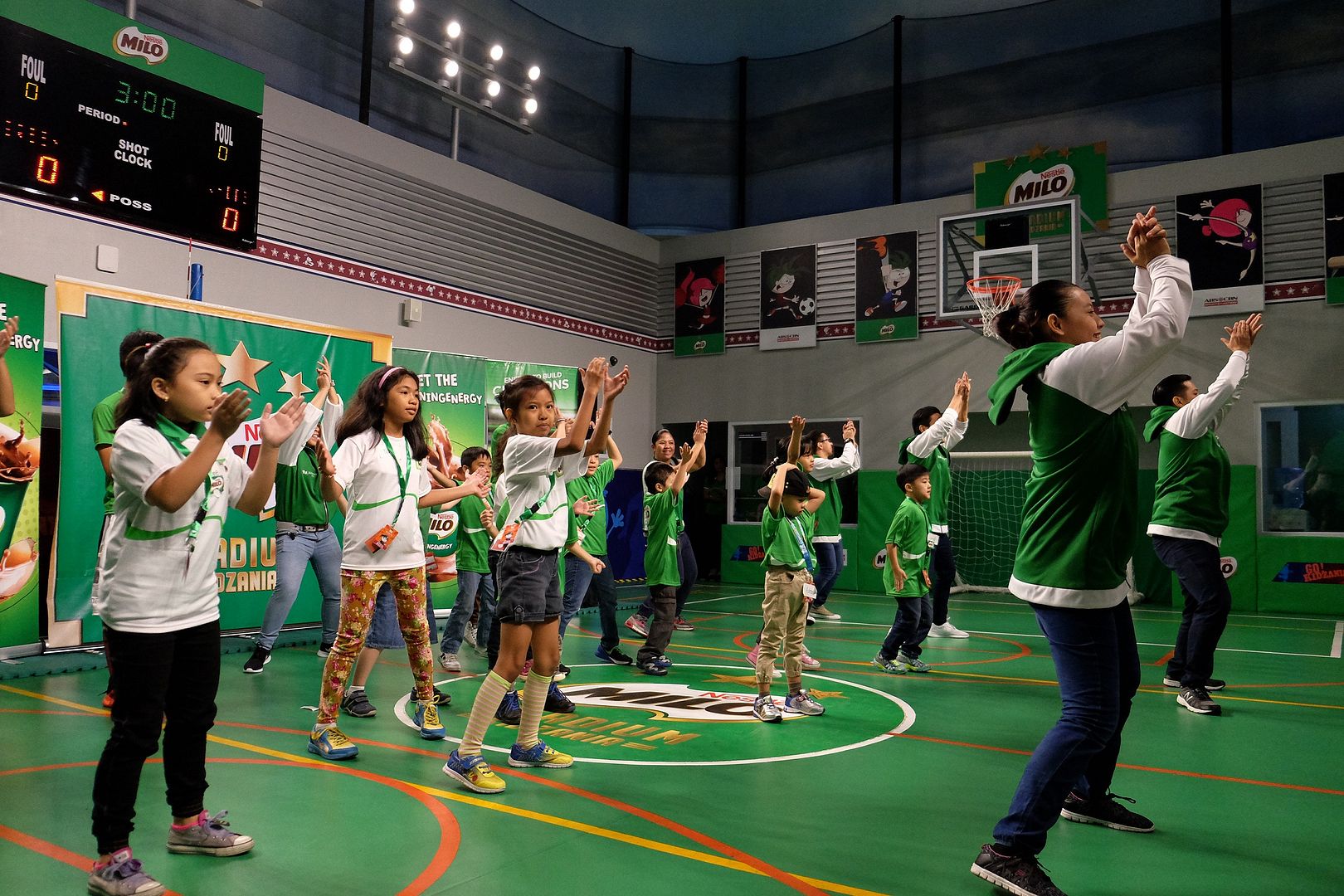 "For over 50 years, MILO has continued to build champions in sports and in life. The opening of our MILO Stadium marks another important chapter in our story as we continue to nourish kids with the winning energy to live an active and healthy lifestyle, and discover the Champion in them," said Jacques Reber, Chairman and CEO of Nestlé Philippines, Inc.
(from L-R): Ellen Isturis (Team Lead, MILO Philippines), CecilleMariño (Minister of Industry, KidZania Manila) and Jacques Reber (Chairman and CEO, Nestlé Philippines Inc.) toast to a fruitful partnership between Nestlé and KidZania.
Maricel Pangilinan Arenas, State Governor of KidZania Manila, shared: "We are very proud of our partnership with Nestlé in creating the MILO Stadium. By combining education with entertainment, we hope to inspire kids to learn values and lessons that will lead them to be outstanding KidZania citizens. Teamwork, discipline and hard work are just some of the values they will walk away with when they leave the MILO Stadium."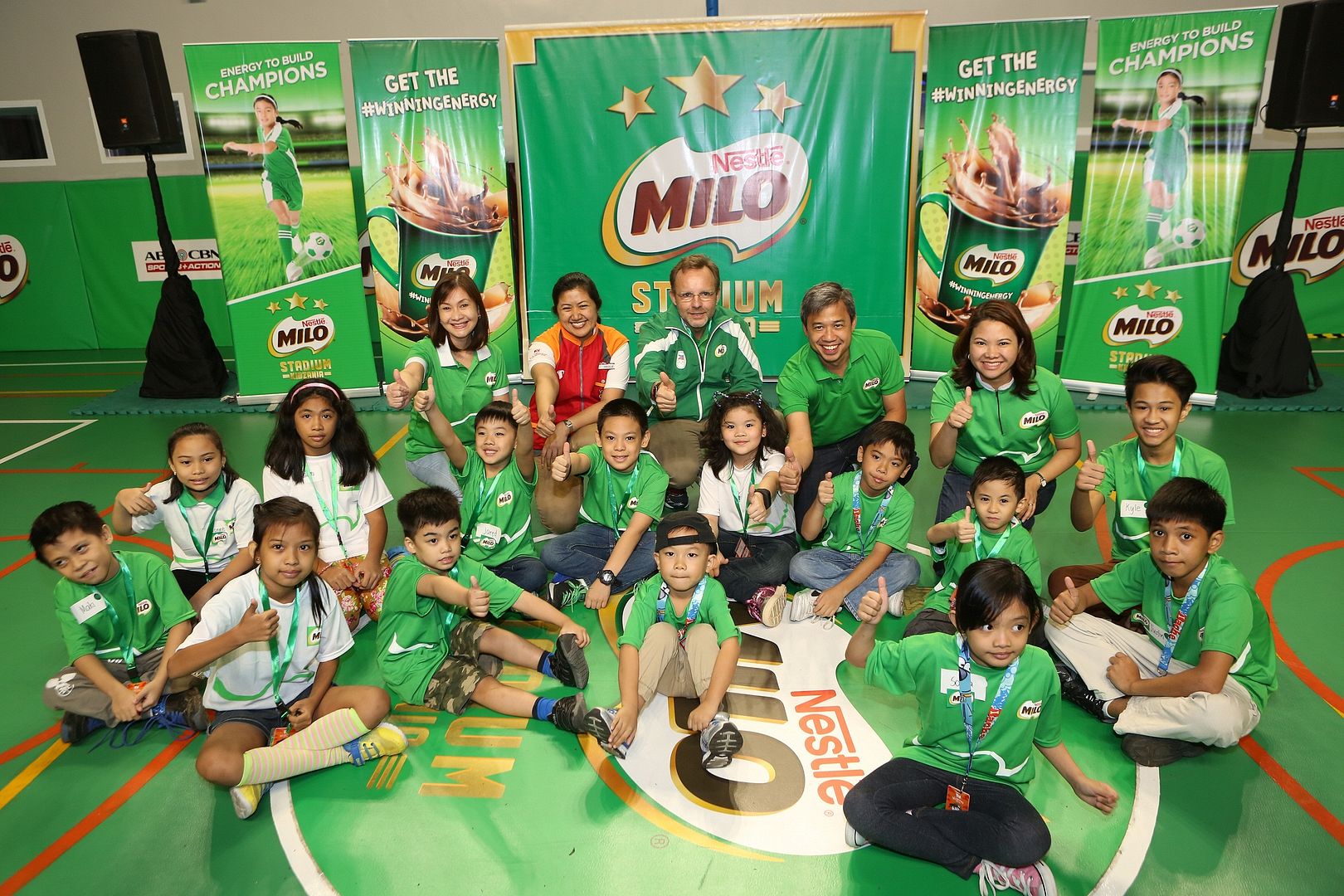 During the event, MILO also recognized the important role moms play in the lifestyle choices of their kids. A consistent figure in every kid's life, moms inspire their children to be the best that they can be.
"Now, especially during their formative years, Moms have an important role to play in helping their kids live an active and healthy lifestyle. By bringing them to the MILO Stadium, you have already taken that first step and whether by example or by just being the support they need, we encourage Moms to continue being active in guiding, teaching and inspiring their kids to be a Champion every day," added Reber.
To help moms raise champions, MILO has introduced its new formula with
Activ-Go
to help energize both the body and mind and help kids reach their full potential. Visit https://www.milo.com.ph to learn how to raise a champion in sports and in life.