Just like most kids his age, our 9-year-old son looks forward to the happiest day of the year, Christmas. And more than the gifts he's sure to receive, he is really eager and excited to see everyone in the family, most especially his cousins. Well, you couldn't really blame him. Being an only child, he spends the entire year at home without any playmates. So to grant his wish of spending some time with his dear cousins, we went to Tagaytay on December 24 to celebrate Christmas with my older sister's family. Determined to make the most of our overnight stay in Tagaytay, Justin never left the side of his two younger cousins. The three of them played table tennis, games on their cell phones and whatever else they fancied.
They also ate together and slept together.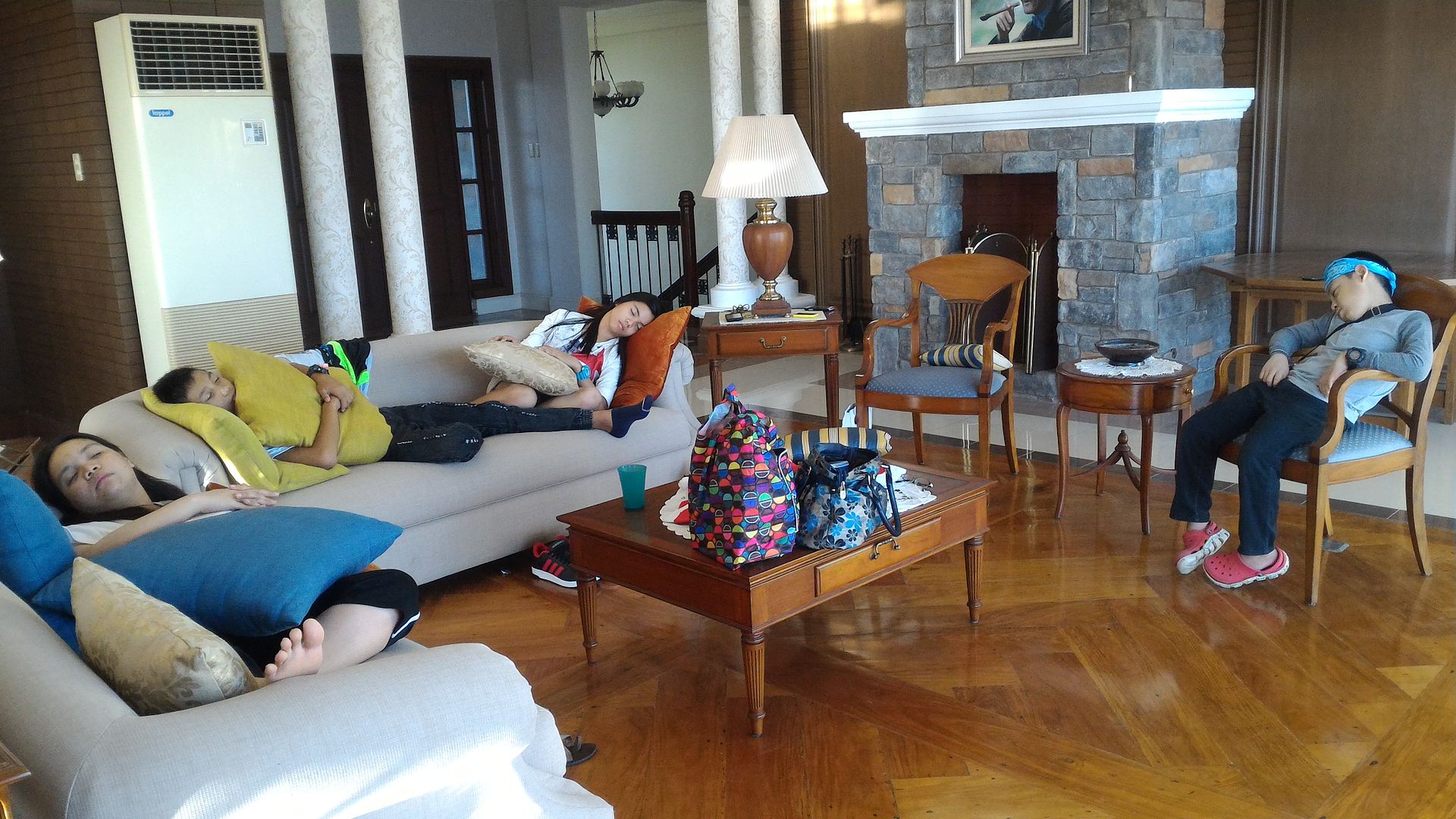 Our son enjoyed every minute of his play time and chat time with his cousins, and as expected, he didn't want to go when it was time for us to leave. He was actually crying, trying to convince us to stay for one more day, but we didn't. The only thing that pacified him was a promise from his Dad and I that we would go back there on New Year's Day. That didn't happen either as both he and his Dad got sick the day before New Year.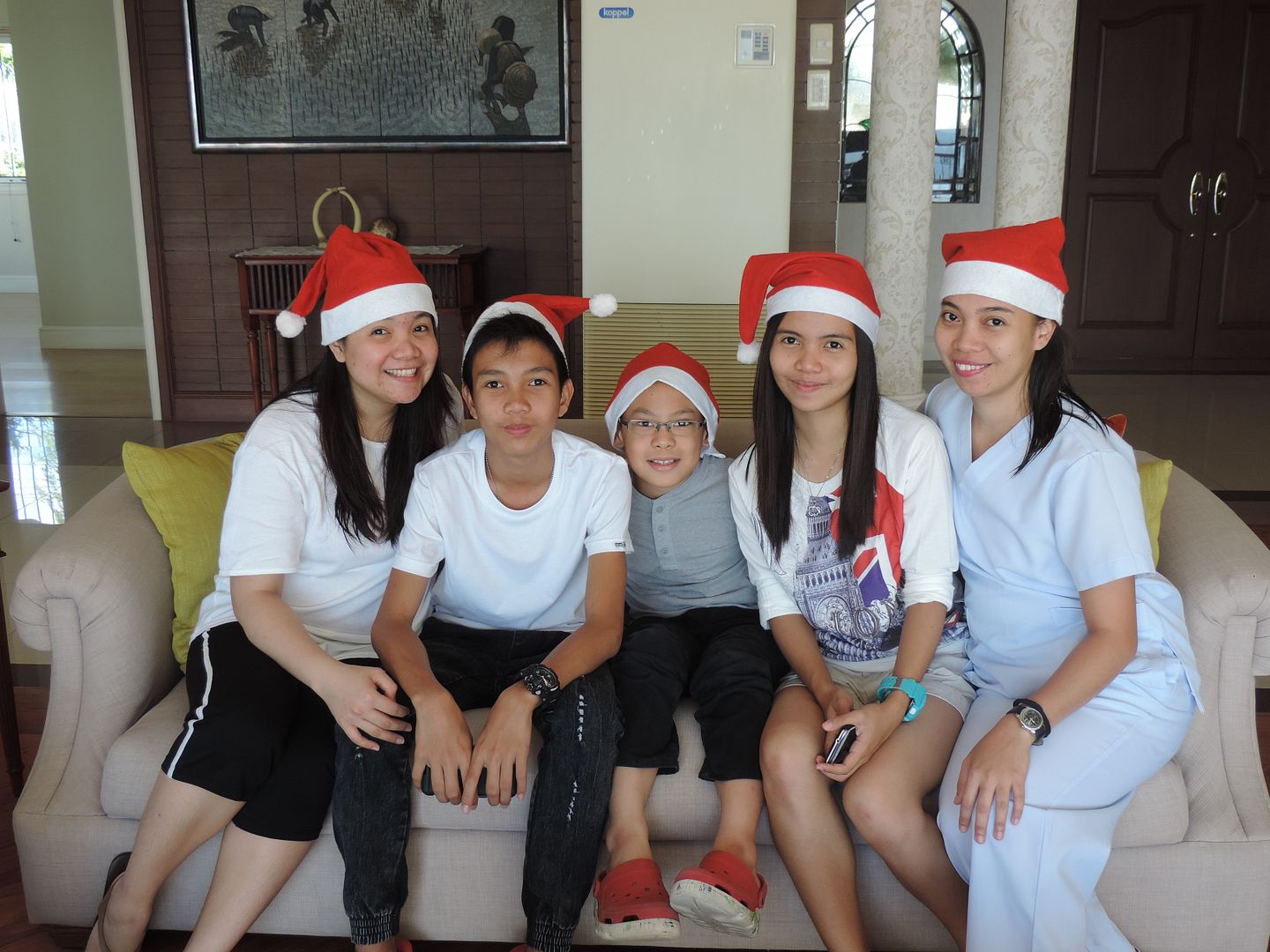 Of course, his Christmas won't be complete without a decent picture with his cousins.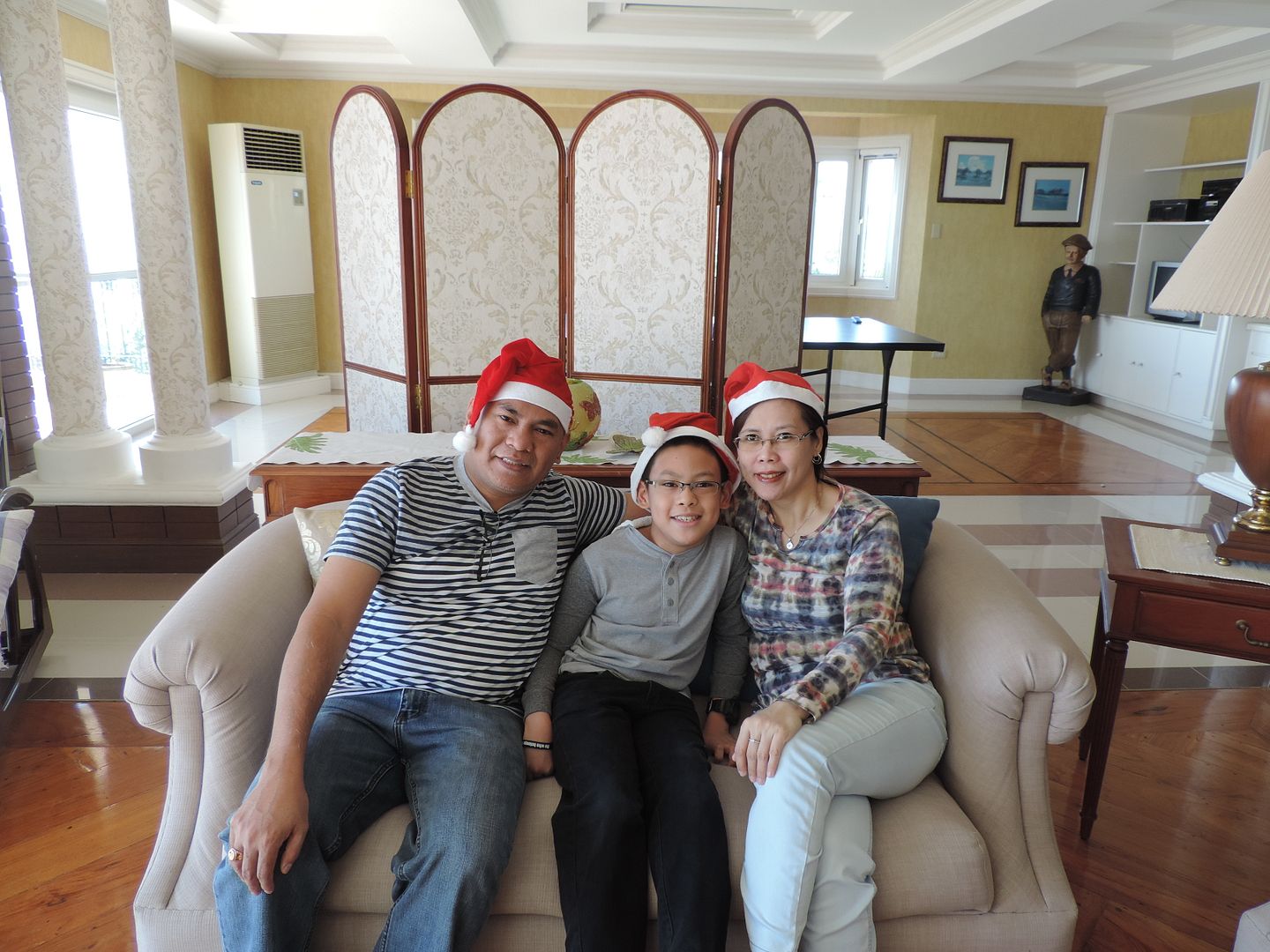 And yes, we should have our Christmas family picture, too. Hope you all had a blessed Christmas!