Because we have so many pictures of our KidZania Manila visit last November, I actually don't know how to begin writing this article. After almost two months, I finally found the courage to write this blog post. Lol! I'm narrowing it down to include only those establishments inside KidZania Manila where our son spent and earned kidZos (the currency used in KidZania). Hubby purchased our tickets online. Because it was a holiday when we went to KidZania Manila, our tickets cost Php1,100 for our 9-year-old son and Php770.00 each for hubby and me. We were on the 3pm to 8pm shift.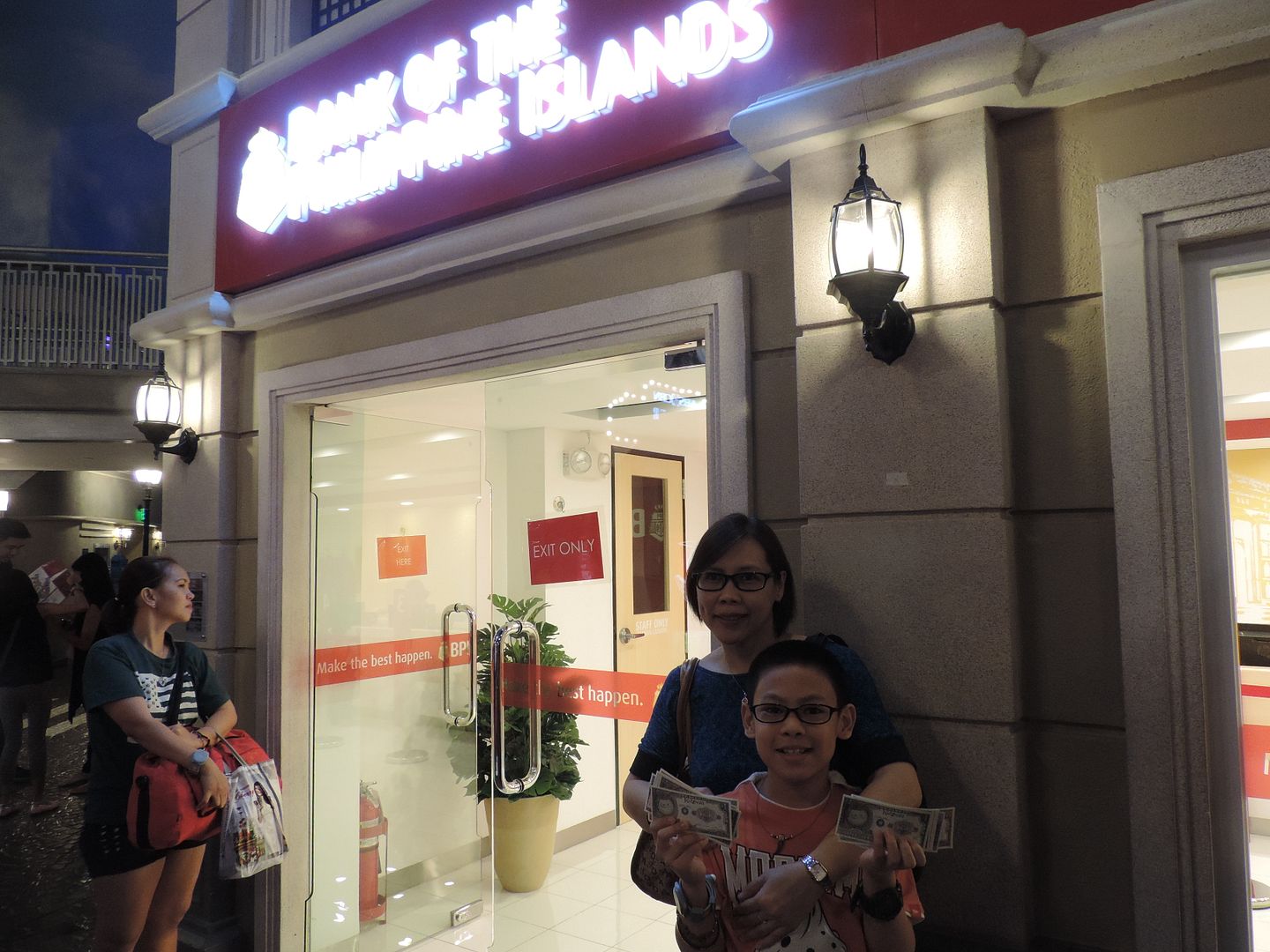 Upon entry, kids will receive a check for 50 kidZos that they can encash at the
Bank of the Philippine Islands
(BPI) and spend on products and services available at KidZania. Because it was a holiday when we visited, our son received a bonus. He got a check for 100 kidZos, instead of the usual 50. We were also given a map which we didn't use as we allowed our son to go where he wanted. We also didn't get a passport for our son because we thought that he would be able to try everything at KidZania in just one visit, but we were wrong.
Where He Spent His KidZos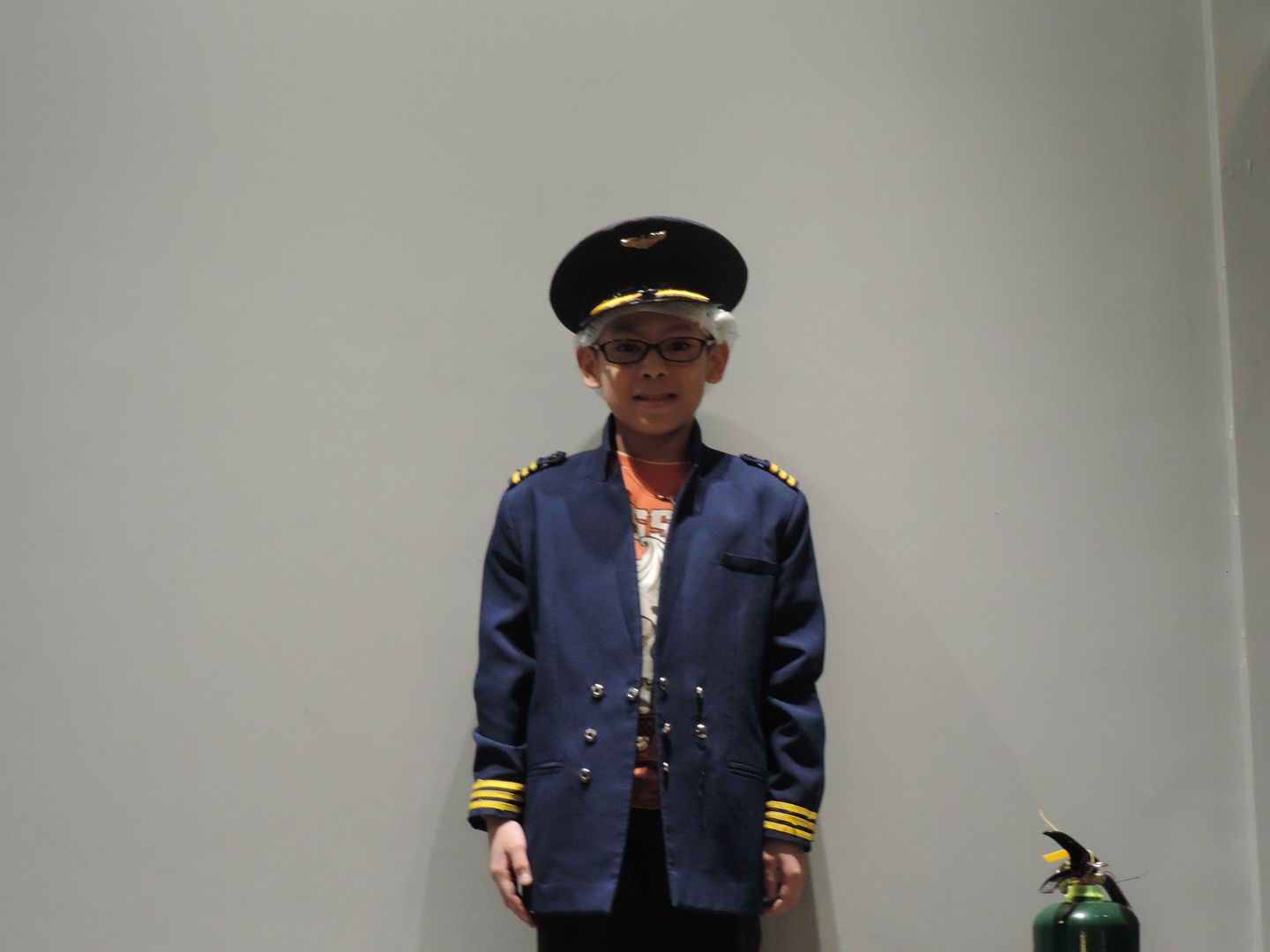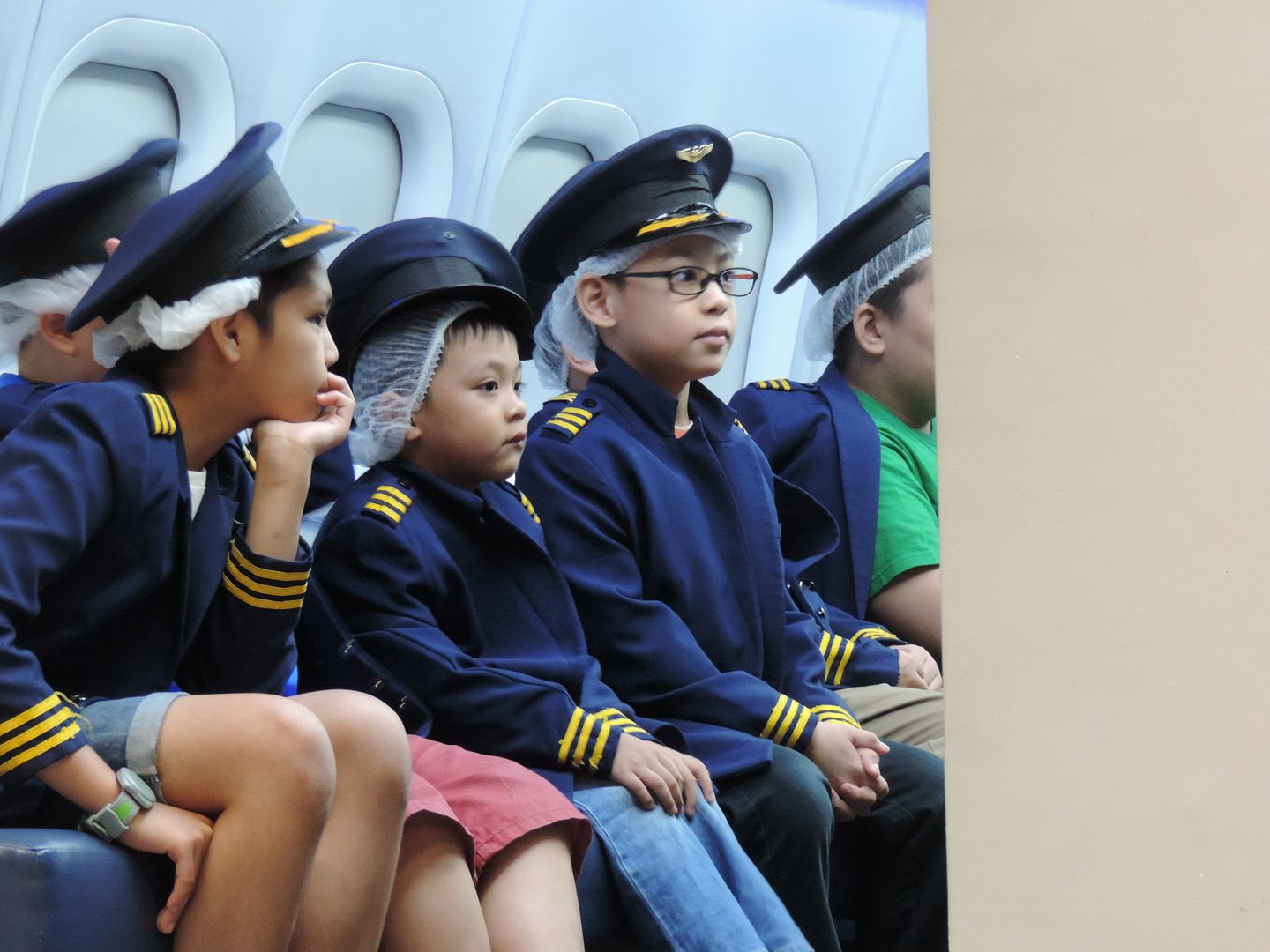 His first stop was at
Cebu Pacific
. He trained to become a pilot which cost him 15 kidZos.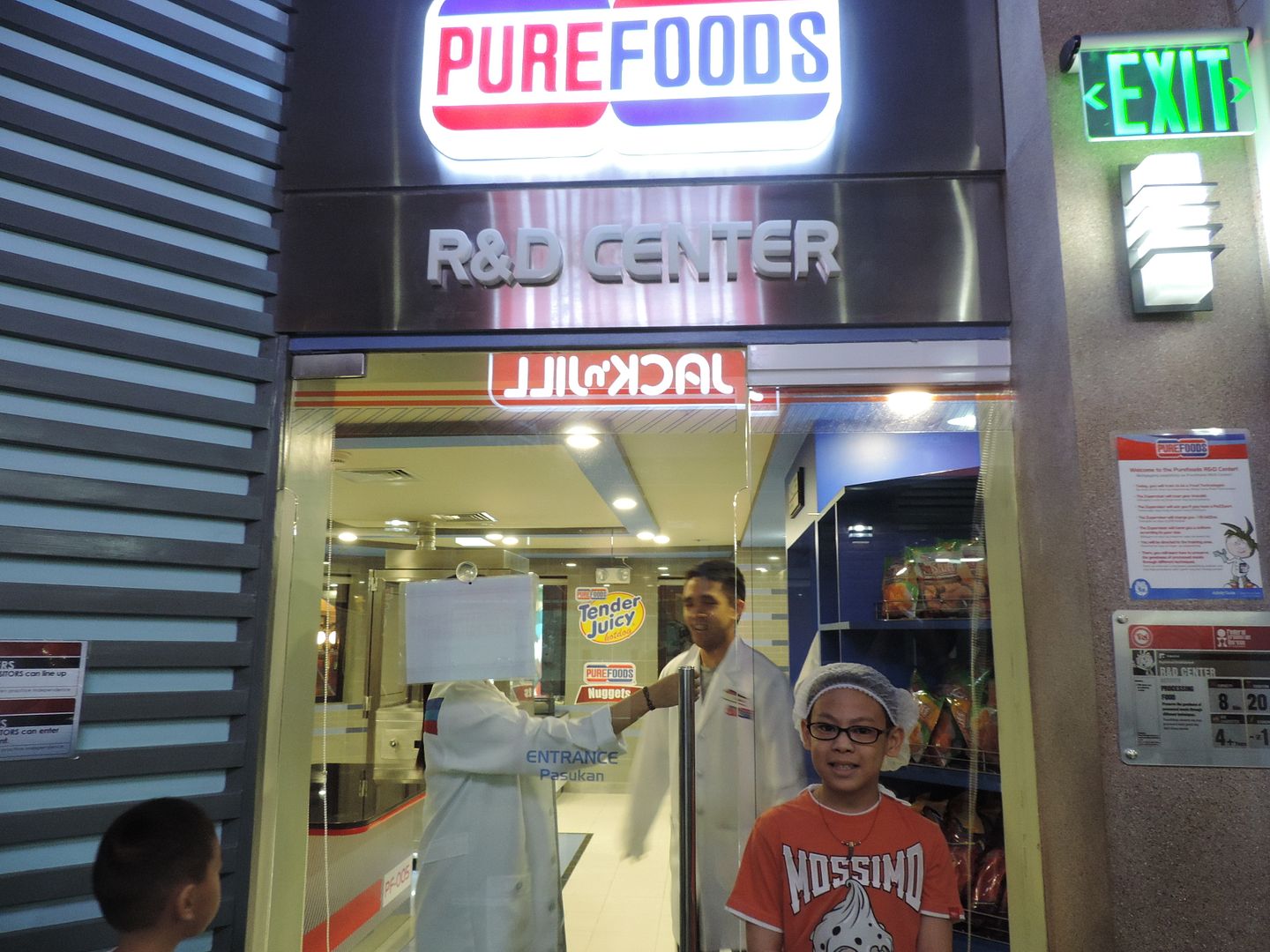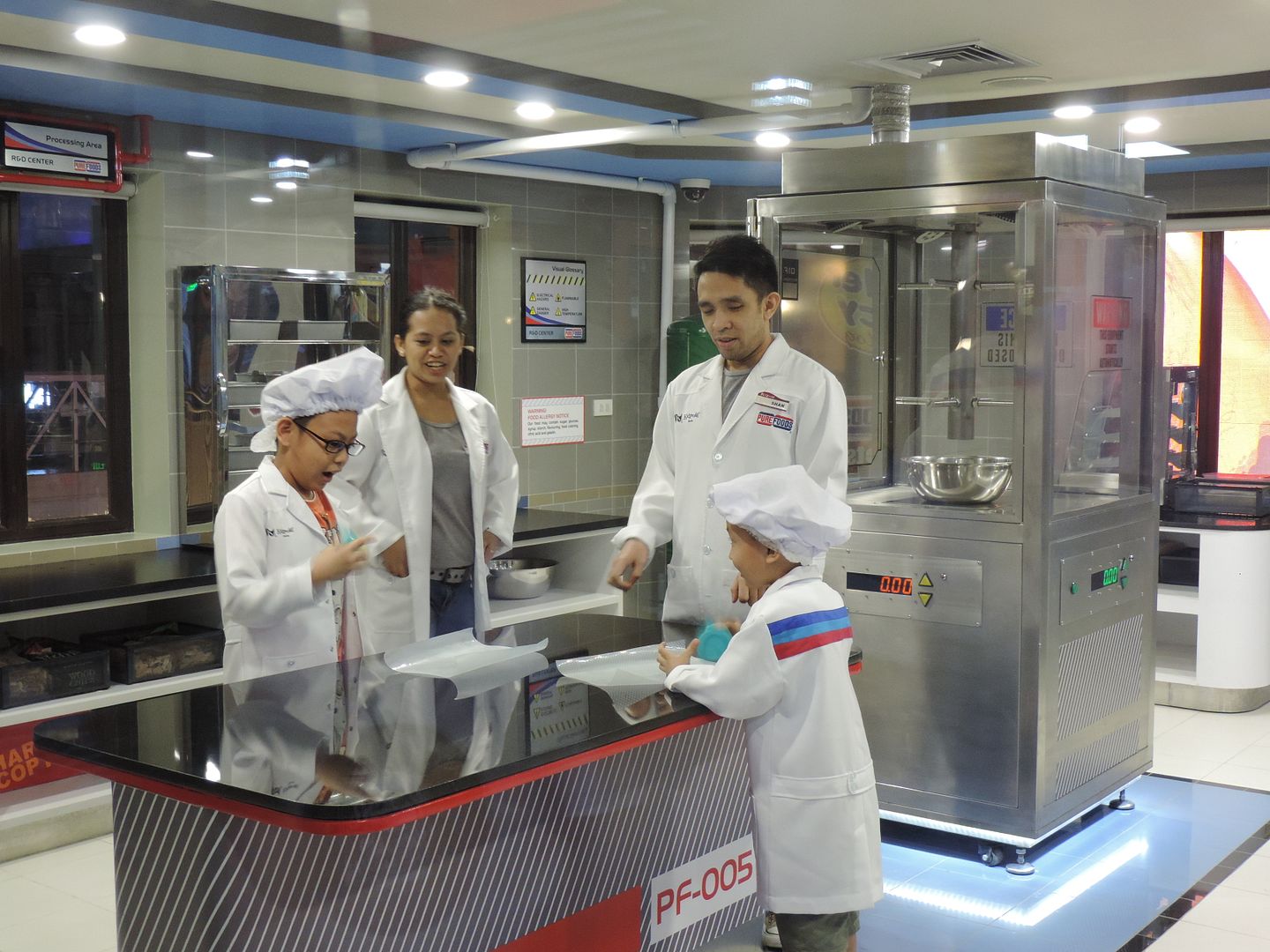 Next, he went to
Purefoods R&D Center
to work as a food technician for which he spent another 15 kidZos. Here, he was taught how to make chicken nuggets.
Then, he went to
A-1 Driving School
where he needed to pass the driving test to get his driver's license. He paid 10 kidZos here.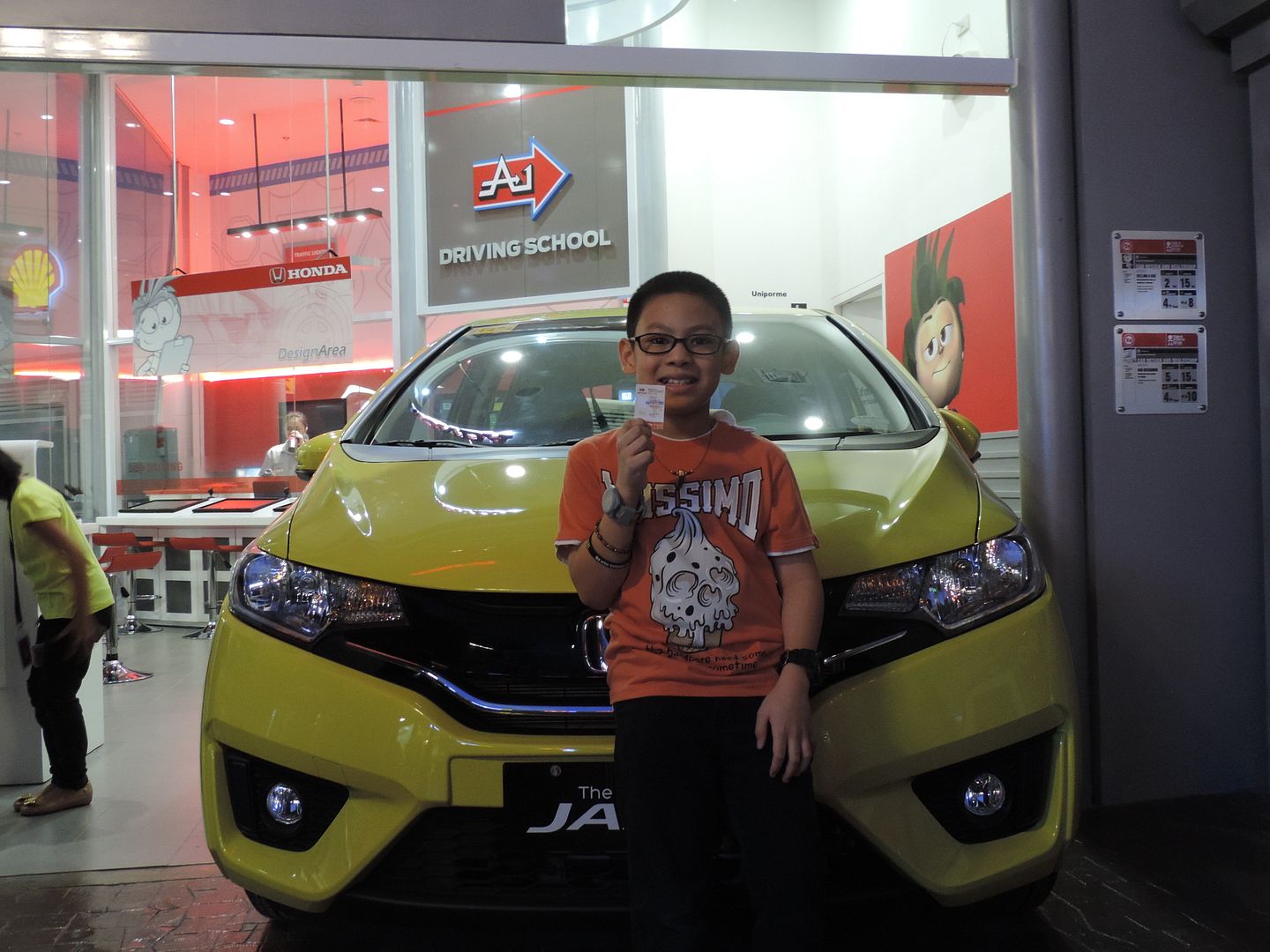 He was ecstatic when he got his driver's license!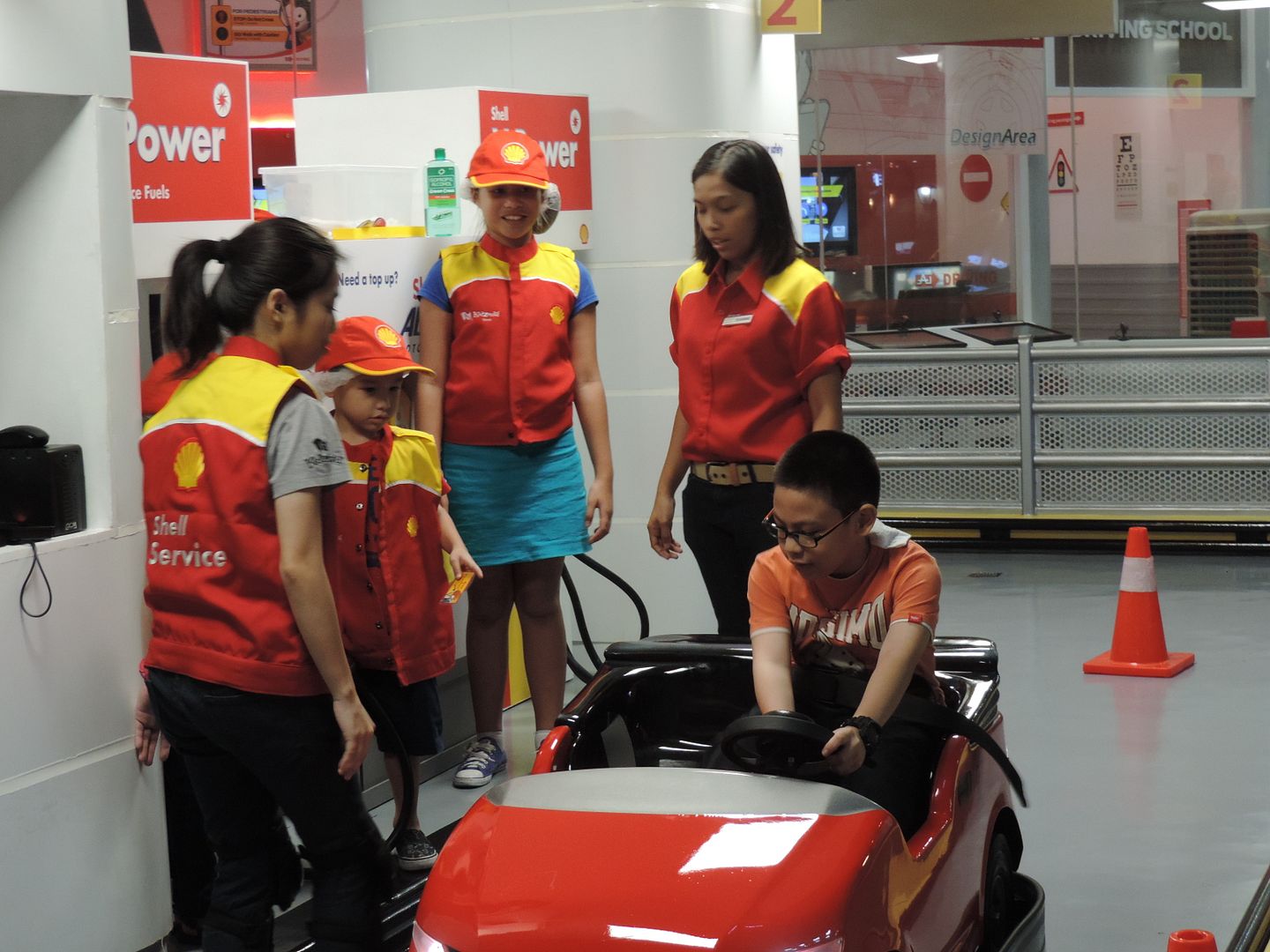 He then lined up to ride a car and have his car washed and fueled at
Shell Gasoline Station
. By this time, I already lost track of how much each activity costs.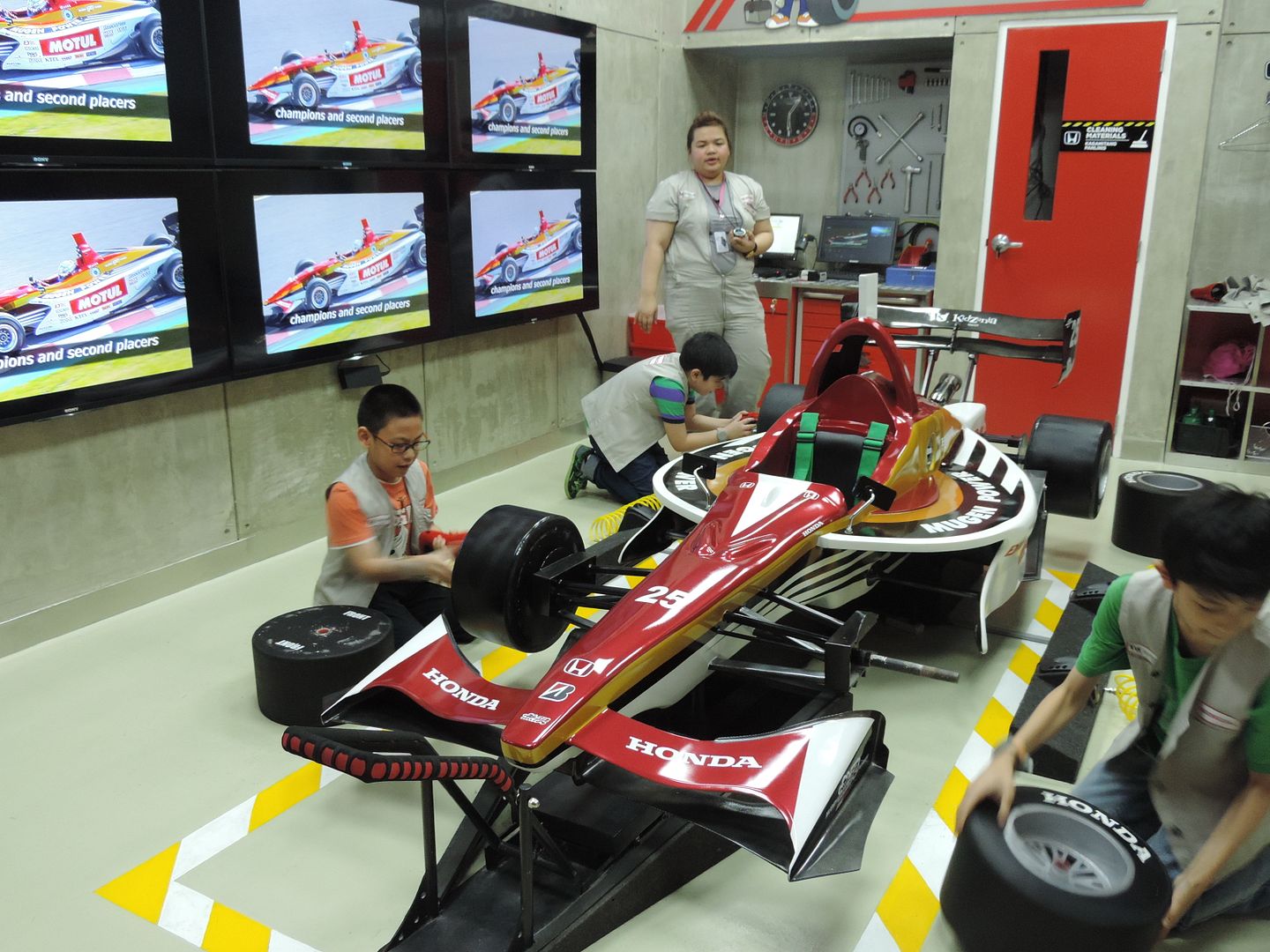 Next, he underwent Pit Crew Training at
Honda
.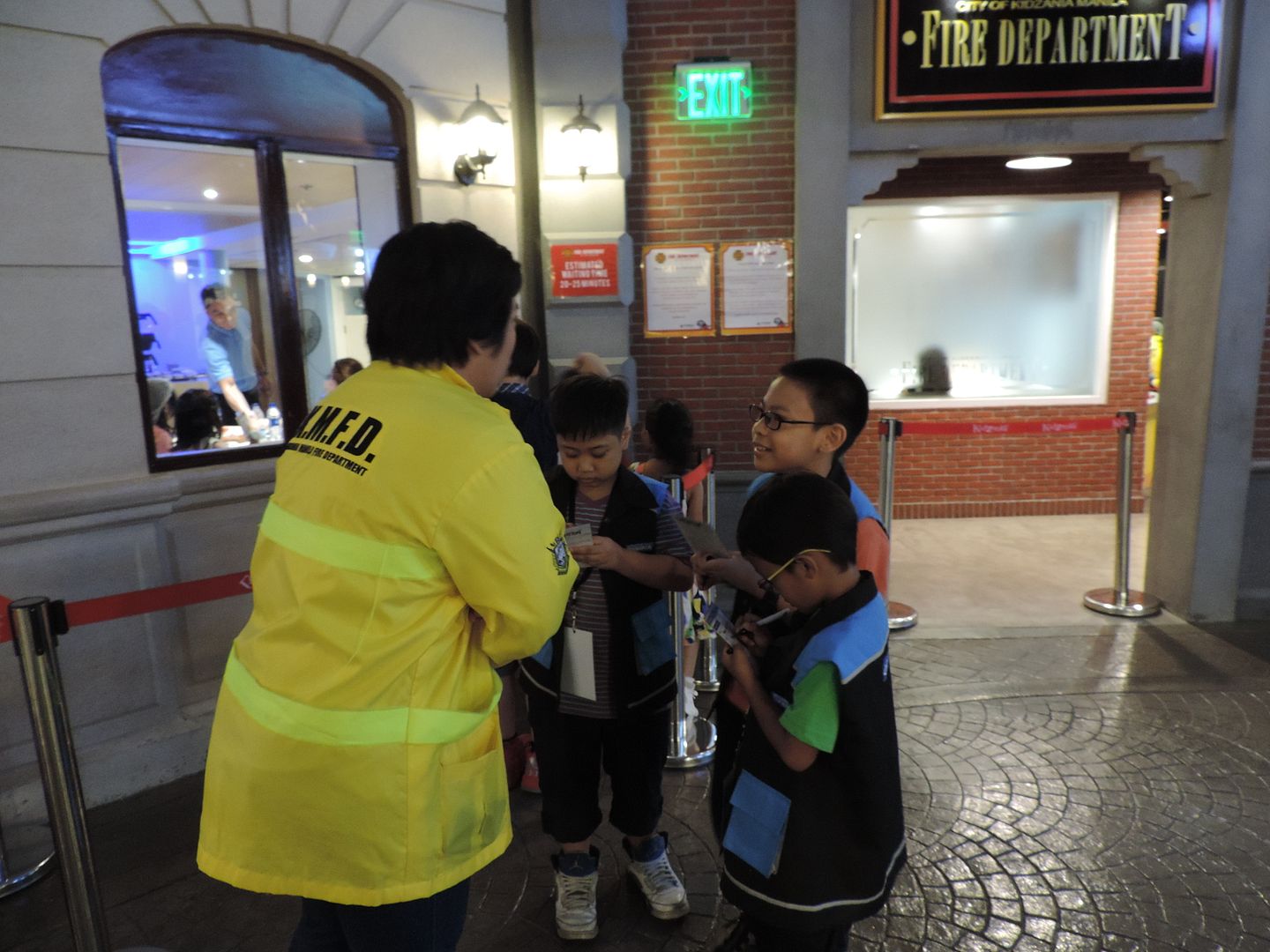 Then, he tried his hand at being a field reporter at the
Philippine Daily Inquirer
(PDI) where he got to interview a firefighter, write his own news article and see his work published in the PDI newspaper.
Where He Earned KidZos
Justin was already running out of kidZos, so he worked for some establishments at KidZania Manila to earn.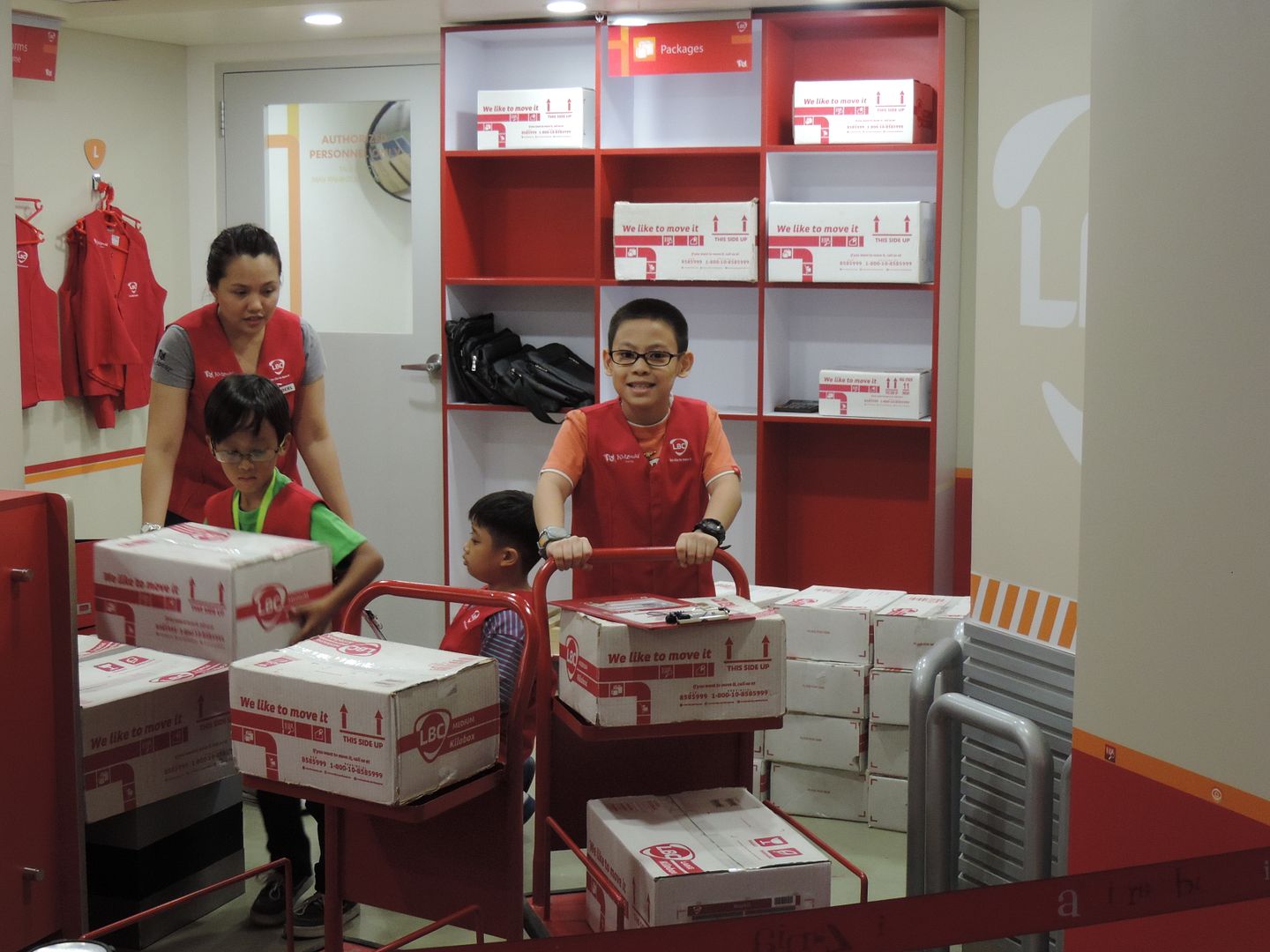 First, he worked as an
LBC
Delivery Man where he loaded his cart with boxes and delivered those boxes to his assigned establishments.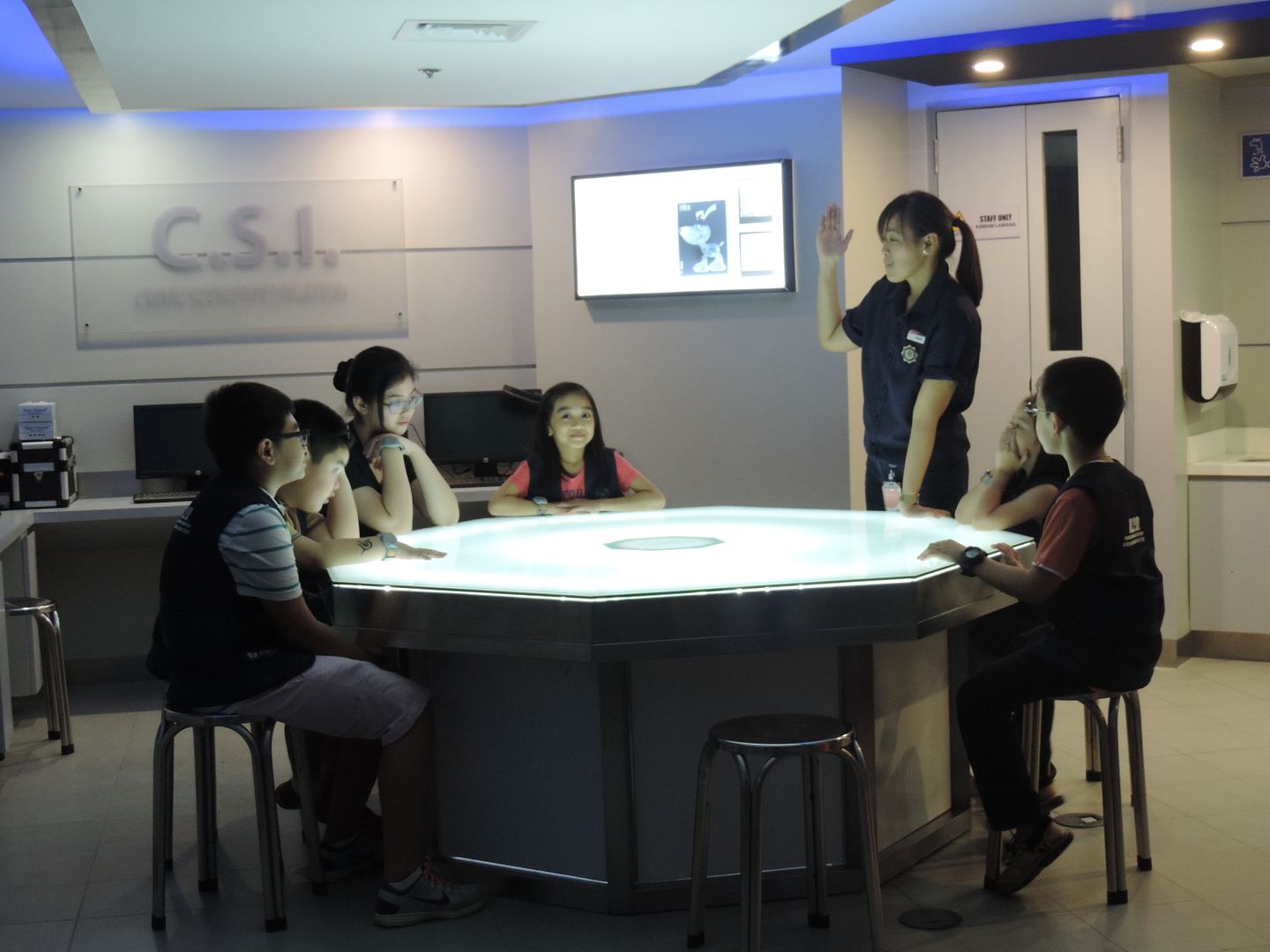 Then, he became a patrol police officer at the
KidZania Police Department
. They were briefed inside the CSI office and later went out to ask people if everything was okay.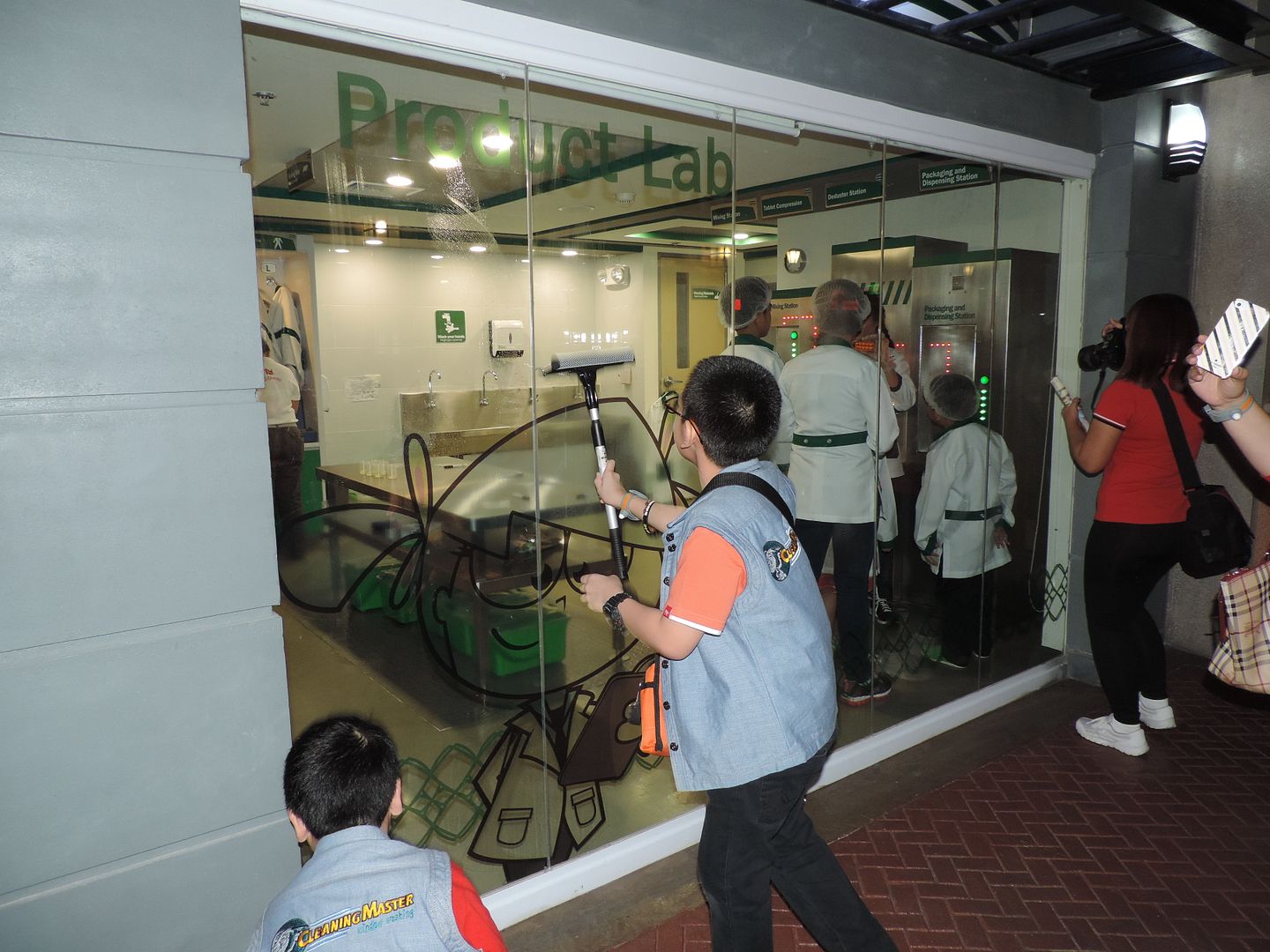 Finally, he went to the
Construction Company of KidZania
and worked as a glass cleaner. And that was all that our son was able to do for 5 hours inside KidZania Manila. Lining up and waiting for his turn to train at or work for each KidZania establishment took up a lot of time. He still had a few kidZos left, but it was already closing time. He went to BPI to deposit his remaining kidZos, but the bank was already closed when he got there. Ergo, he took home what's left of his kidZos to be used for another visit to KidZania.
What He Failed to Do
Our son would have wanted to experience being a firefighter, too, like the boys in this picture, but the
Fire Department
was not accepting trainees anymore by the time he went there.
About KidZania
KidZania is a play city that offers interactive activities for children aged 4-14 years old. Inside the 8,000 square meters of play space, children will learn various life skills through 70+ role-play activities, complete with realistic uniforms and work tools.
Ticket Prices at KidZania Manila
The prices of tickets to KidZania Manila vary depending on the age of the visitor and the day of visit It's more expensive to go to KidZania on weekends (Fridays to Sundays) and during national holidays.
Babies below 1 year old – free on all days
Kids 1 to 3 years old – Php500 (Mondays to Thursdays); Php600 (weekends and national holidays)
Kids 4 to 14 years old – Php900 (Mondays to Thursdays); Php1,100 (weekends and national holidays)
Guardians (15 years old and above – Php630 (Mondays to Thursdays); Php770 (weekends and national holidays)
KidZania Manila
Park Triangle, North 11th Avenue
Bonifacio Global City
Telephone No.: +632 711-5439
Email: info@kidzania.com.ph
Website: http://manila.kidzania.com/en-ph