Grade 4 students of LSGH joined the Grade 4 Family Day last November 14, 2015 at the St. Benilde Gym. The theme for this year's Grade 4 Family Day is 4Ward March. All Grade 4 boys strutted their stuff proudly wearing their assigned uniforms (Army, Navy, Coast Guard, Firemen, SWAT, etc.), complete with props and accessories. The advanced class, to which my son belongs, represented the Green Army.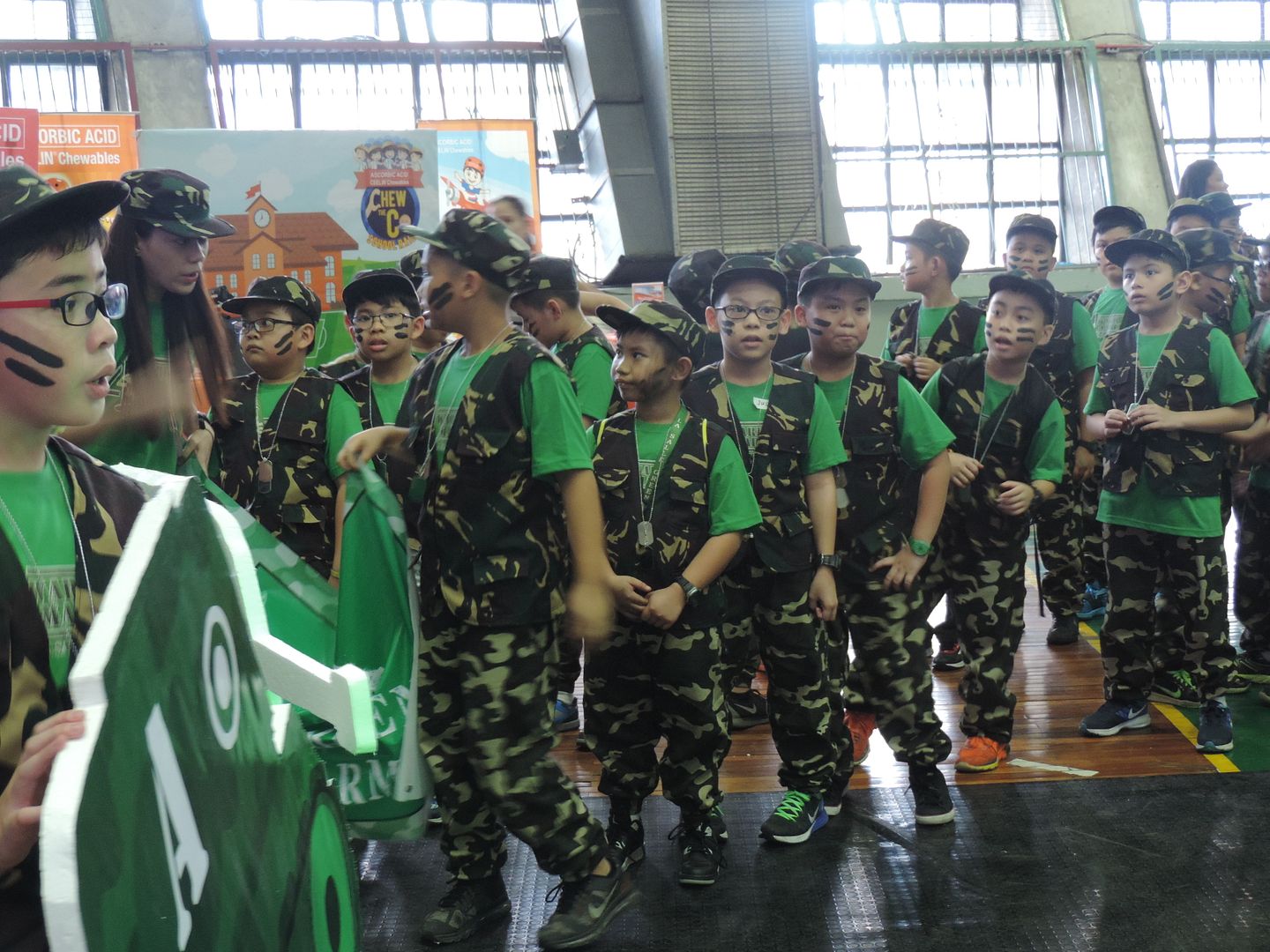 After the
Parade of Colors
, the LC2 Assistant Principal Mr. Eugene Paul P. Young led the Invocation. The singing of the Philippne National Anthem came next before the Grade School Principal Mr. Jose Ramelle E. Javier gave the Welcome Remarks.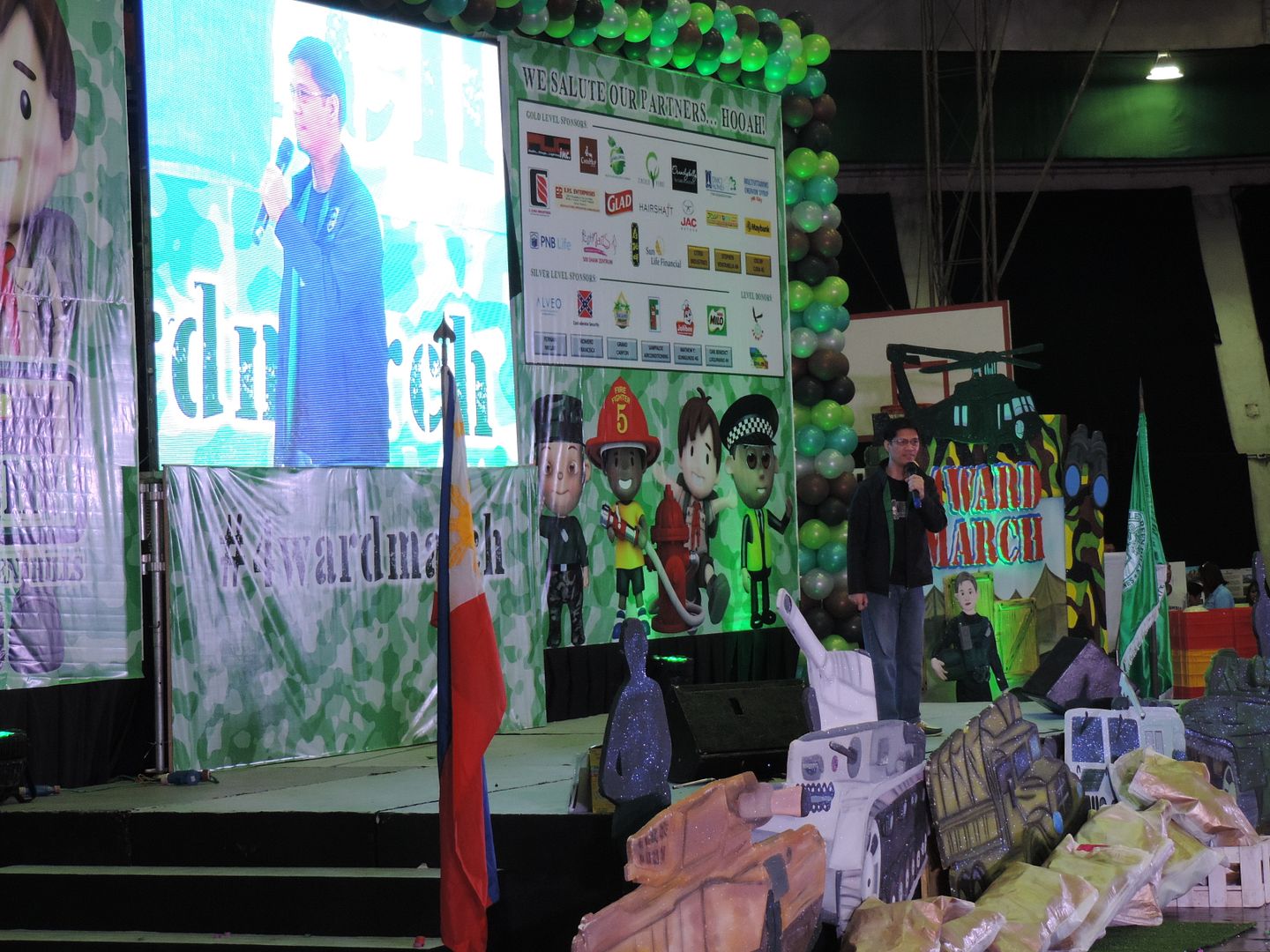 The
AFP Marching Band
then performed before an appreciative crowd. Their music and choreography were awesome! The audience loved them!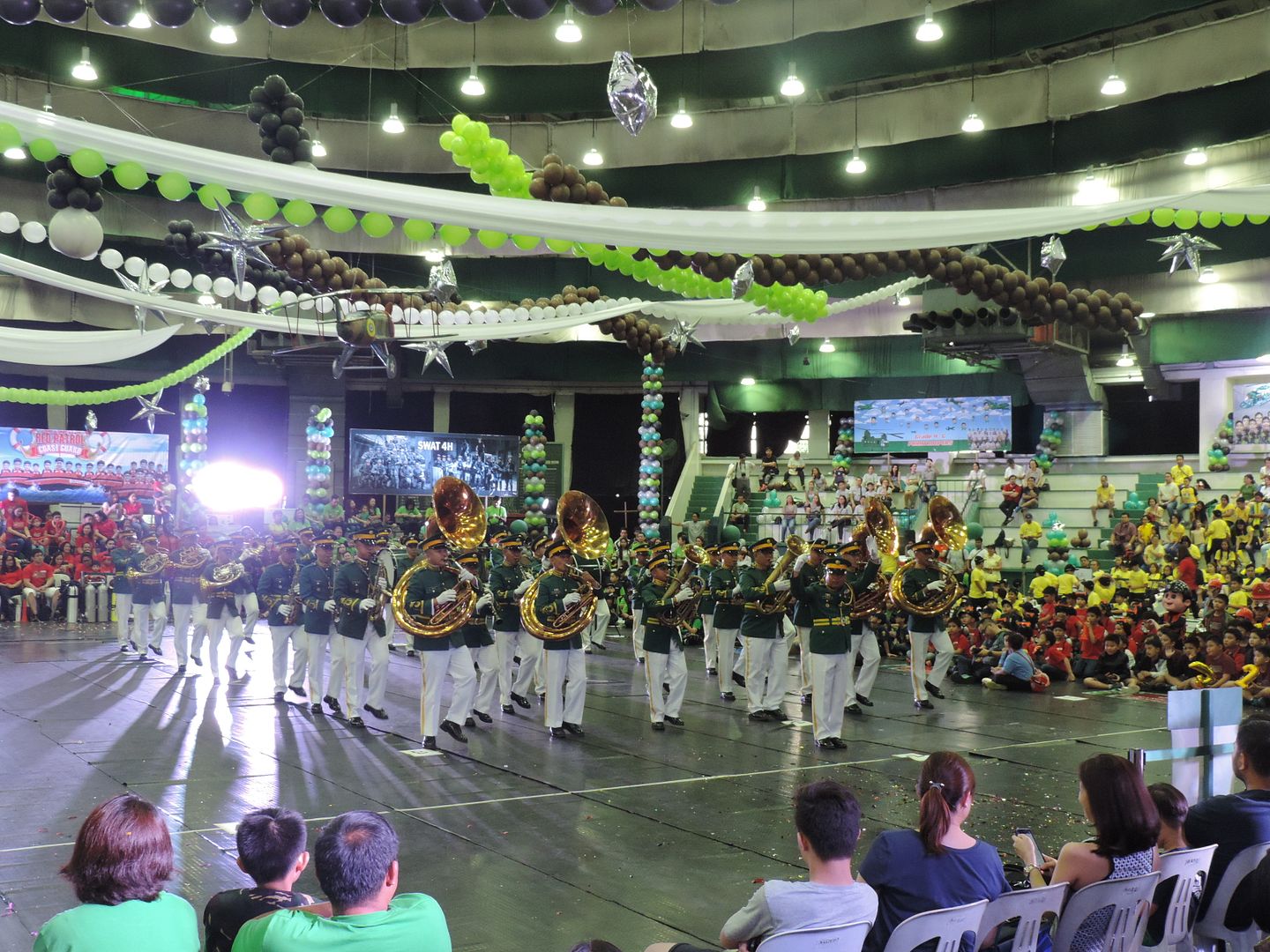 There were also games and raffles in between.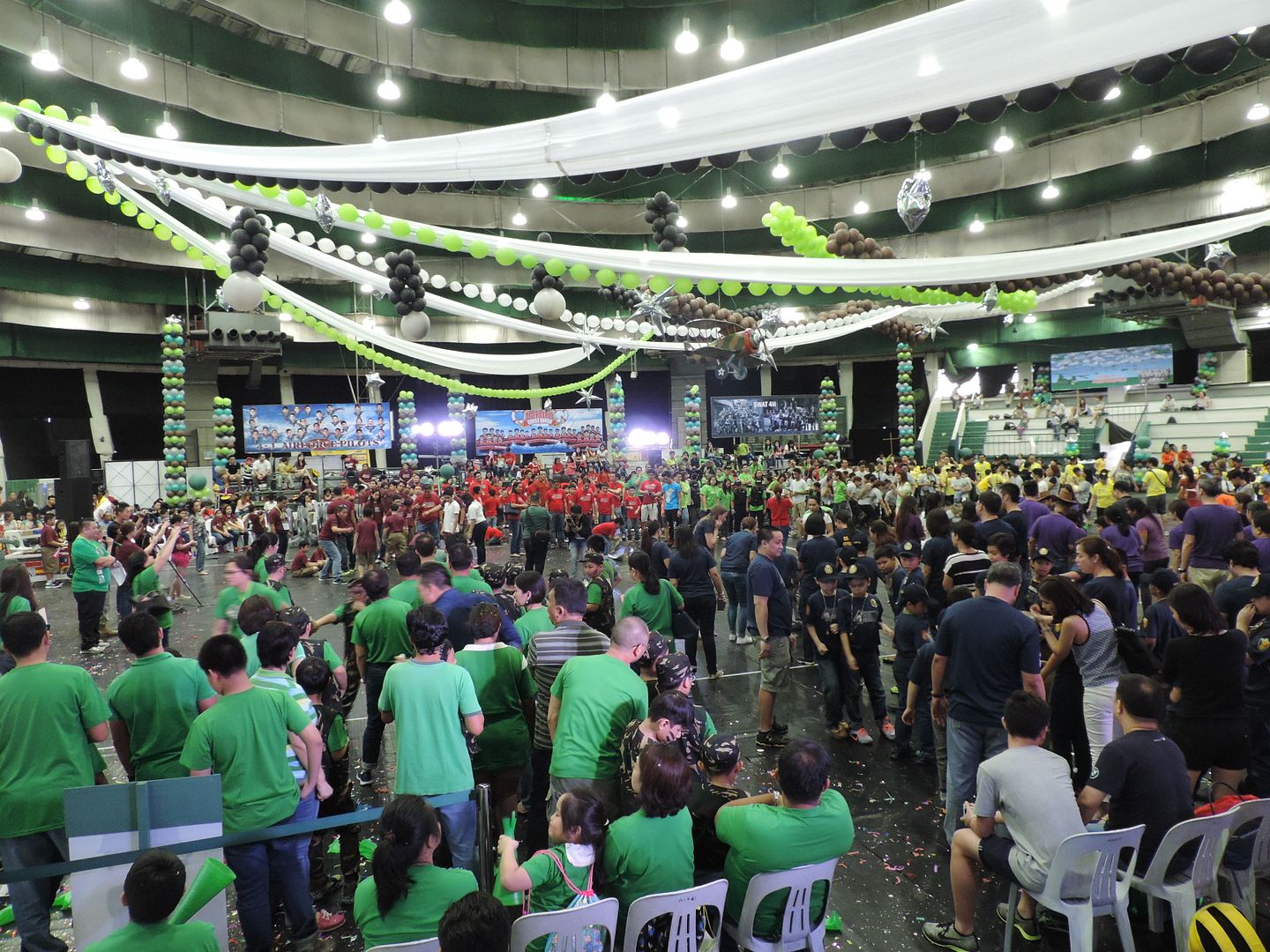 The Grade 4 boys also performed a batch dance number to the delight of the crowd.
What's particularly notable about this year's Grade 4 Family Day is the
Batch Sponsorship
for the
Hero Foundation
. The Grade 4 community donated Php10,000 to send to school two children of soldiers who were killed on duty.
Another special number was performed by the sons of level reps, followed by the Grand Raffle winner announcement, closing remarks/prayers, singing of the Alma Mater song, and the distribution of loot bags.
Before the Grade 4 Family Day commenced, there were activities in the morning for both Grade 4 students and their parents. The boys went to the National Shrine of the Divine Child for
Team Building
, while the parents attended the
Parents' Recollection (Parents' Encounter)
at the Brother Donato Center for Performing Arts. After both activities for the boys and their parents, all proceeded to the St. Benilde Cafeteria for a Salu-Salo before finally heading to the St. Benilde Gym for the Grade 4 Family Day.
We had a fun and fruitful
Grade 4 Family Day
. Kudos to all the Grade 4 parent representatives for making this event a success!