The APEC long weekend afforded us time, albeit short, for a well-deserved break from work, school and home duties. Hubby booked an overnight stay for us at Seda BGC, an urban lifestyle hotel located right next to Bonifacio High Street.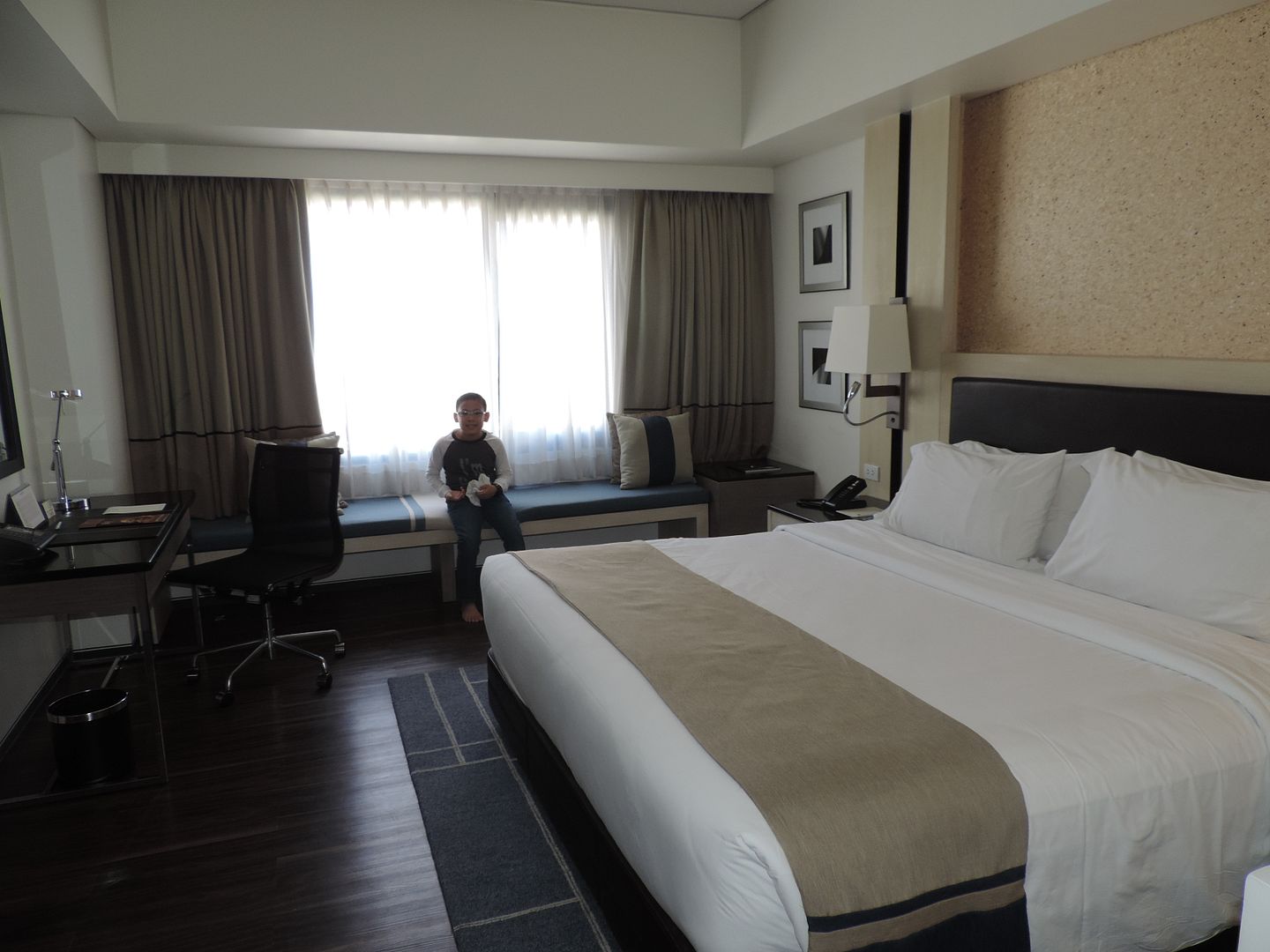 We stayed in a
Deluxe Room
with the following amenities:
• king-sized bed
• 40-inch LED HDTV
• media panel with HDMI, USB and A/V connectivity, iPod docks and FM stereo
• executive work desk
• mini-bar
• coffee/tea-making facilities
• in-room safe
• hot and cold shower
• complete set of toiletries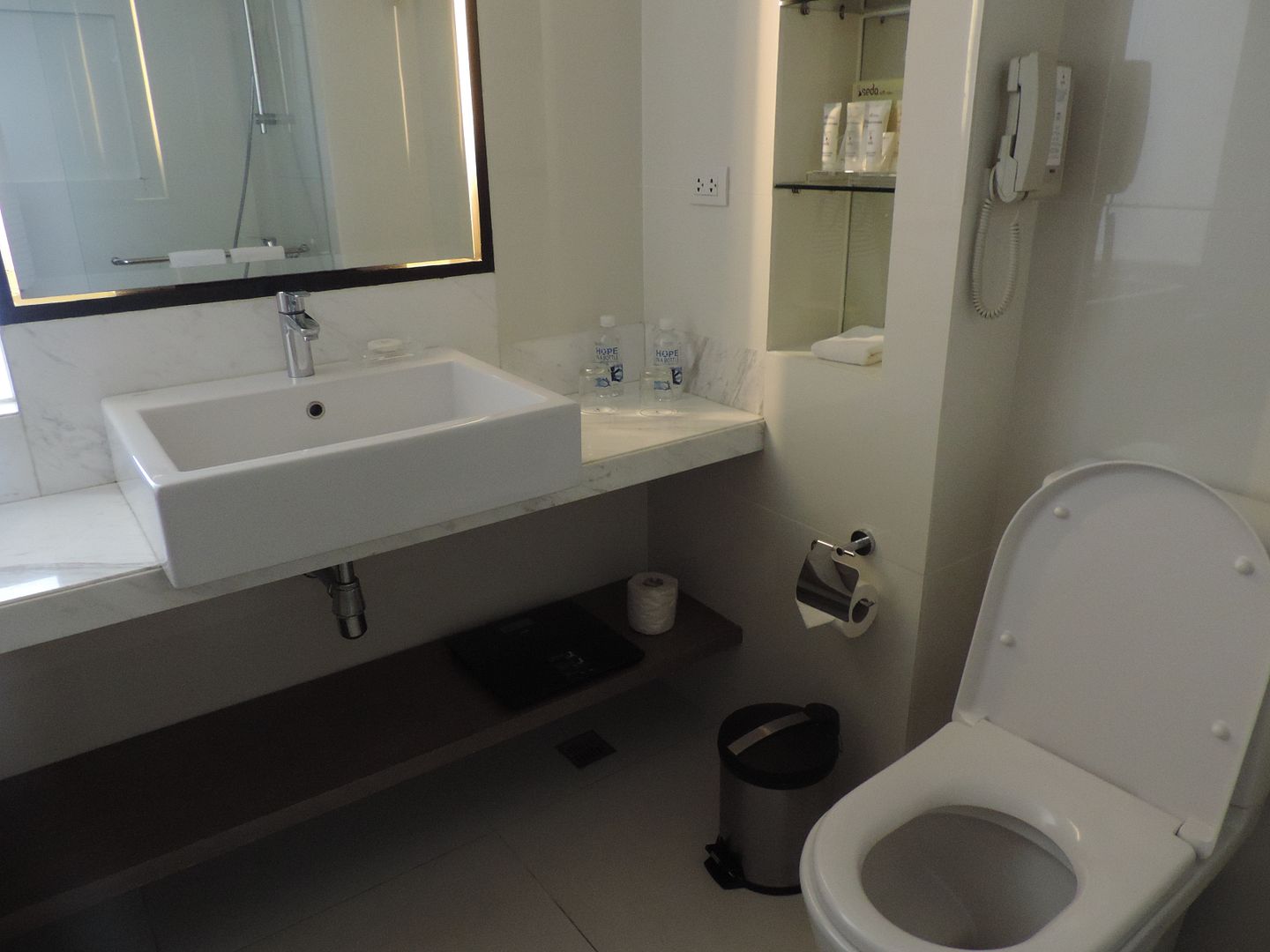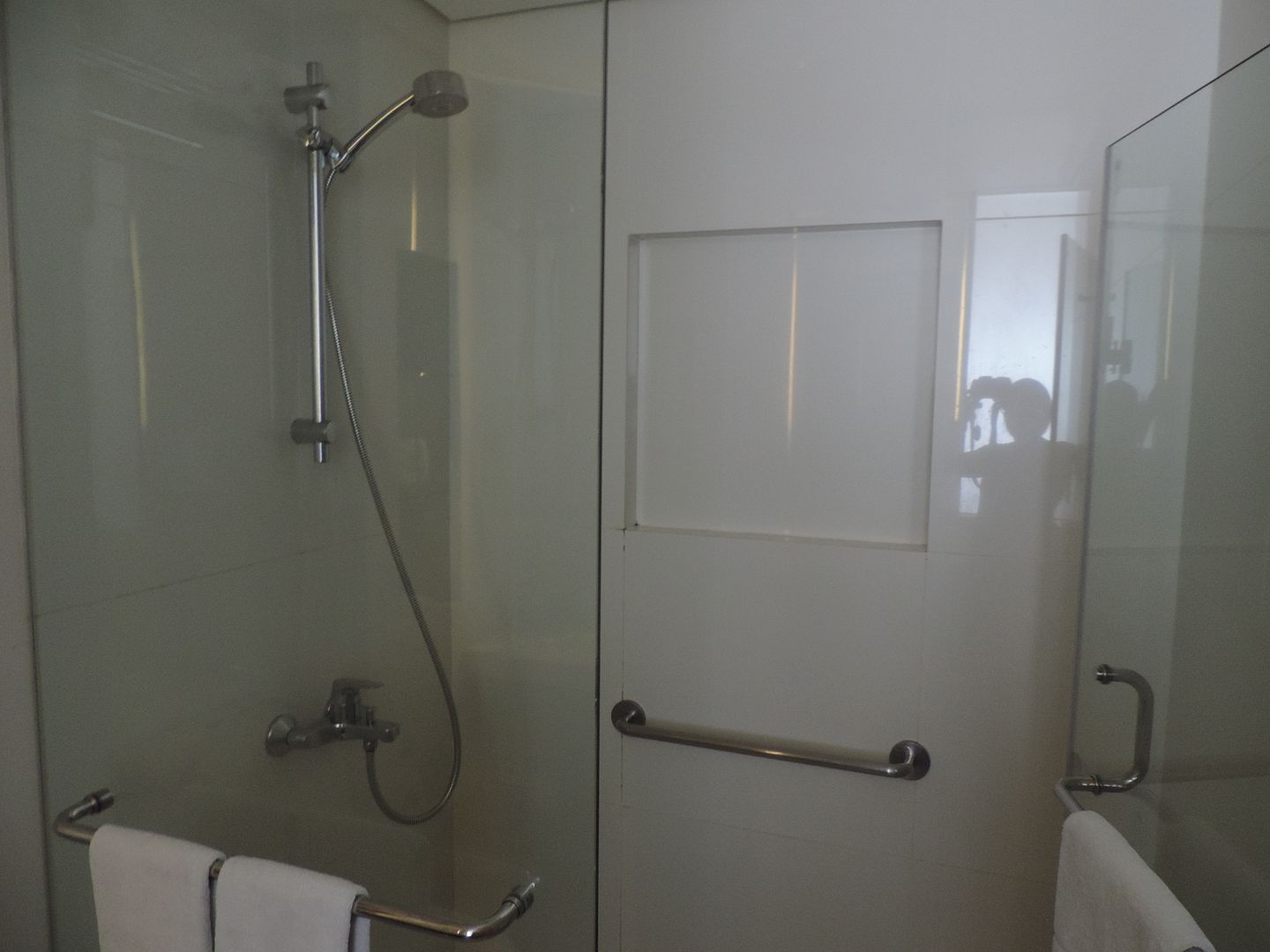 We were also given the following benefits and privileges for staying in a Deluxe Room:
• complimentary breakfast for two at Misto
• complimentary drinking water
• complimentary coffee/tea/sugar packets
• complimentary use of swimming pool and gym
• complimentary Wi-Fi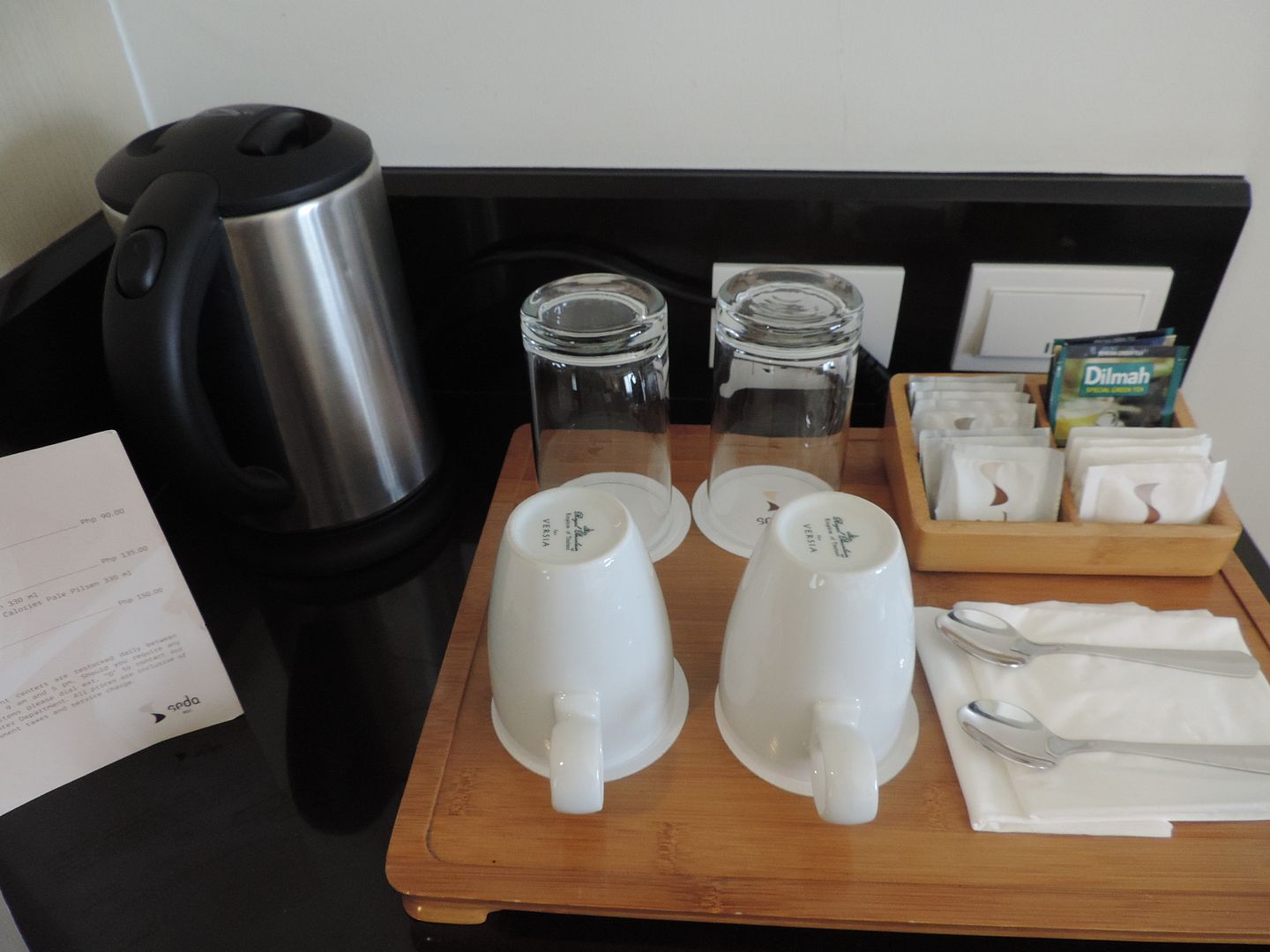 After taking pictures of our room and of us inside our room, we went to Bonifacio High Street to have our late lunch at
Wangfu Chinese Café
.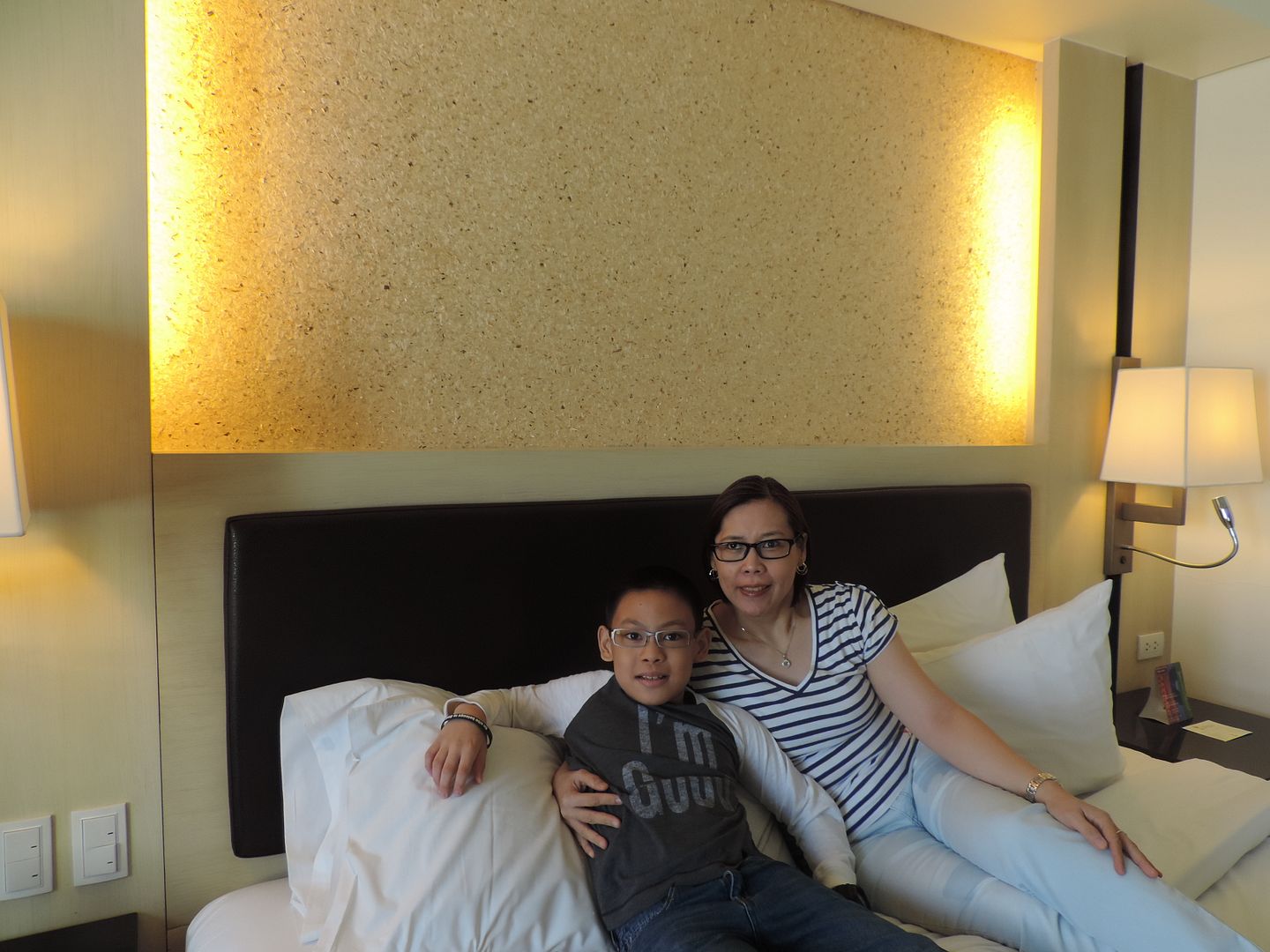 We got back to our hotel room after our late lunch and lounged for a while until we decided to take a dip in the pool.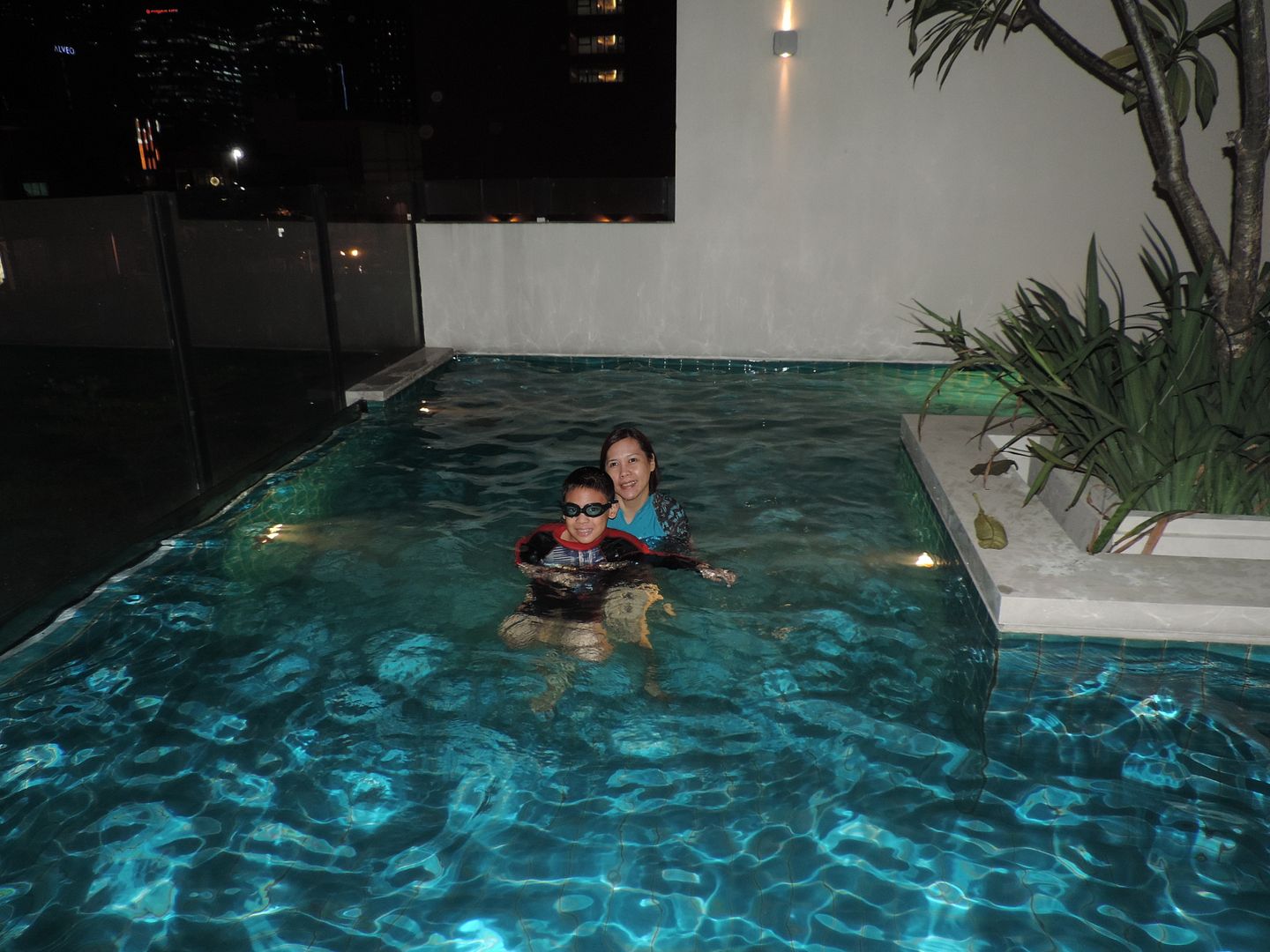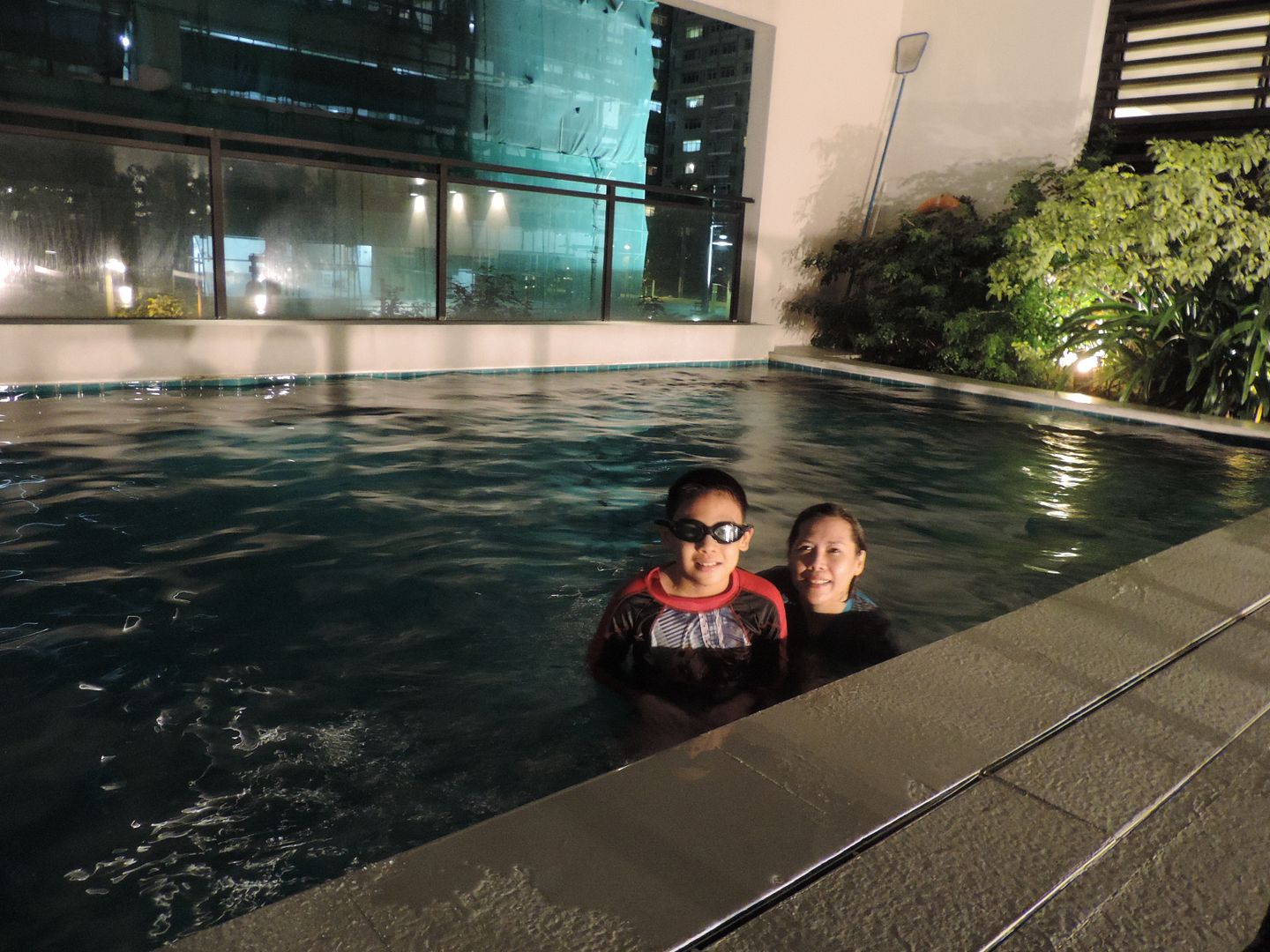 We had the pool all to ourselves for about 20 minutes, and then we were joined by two more kids. That made our 9-year-old son happy because he really wanted to swim in a pool with more people. After a little more than an hour, we went back to our hotel room and ordered room service dinner.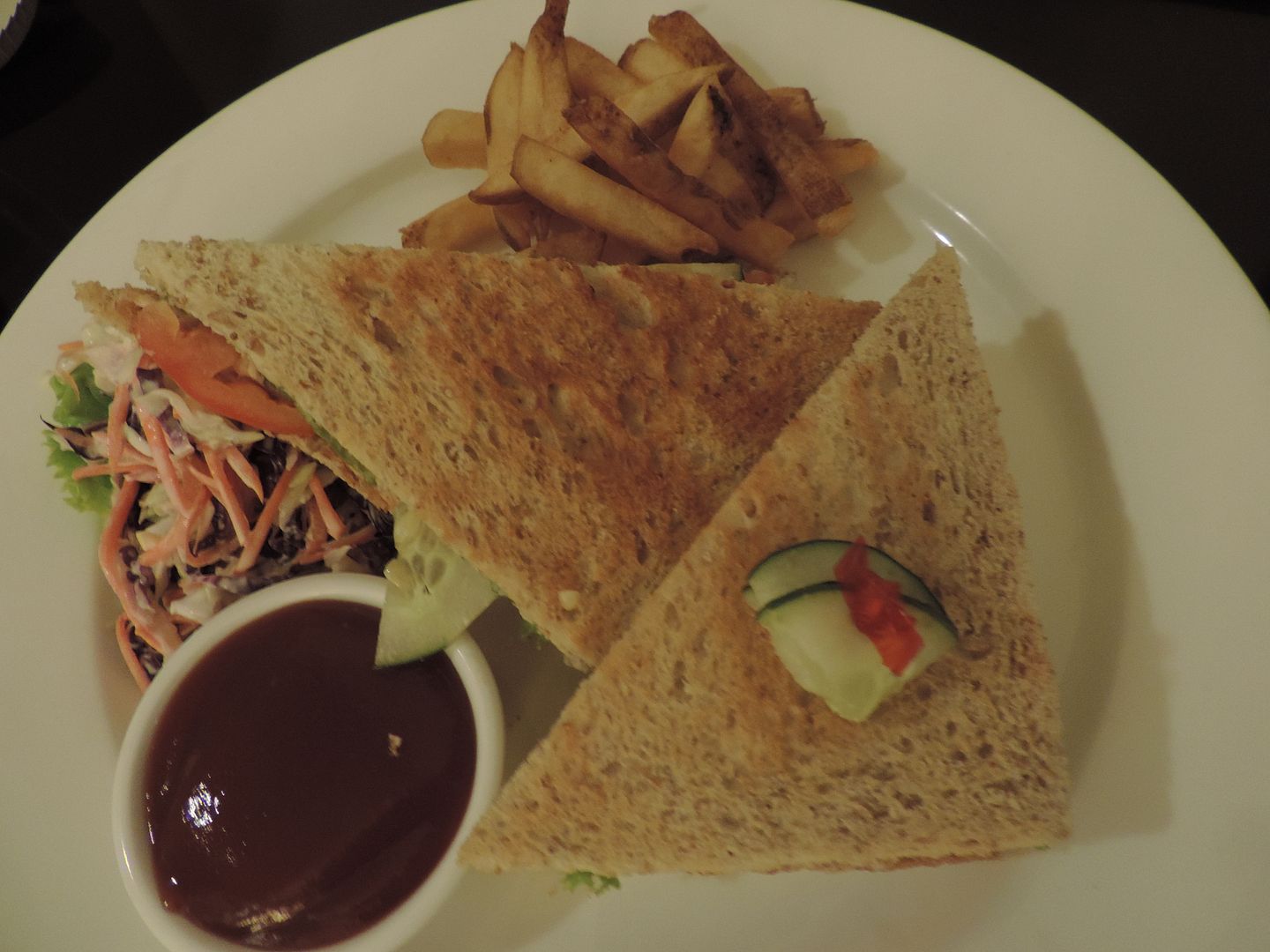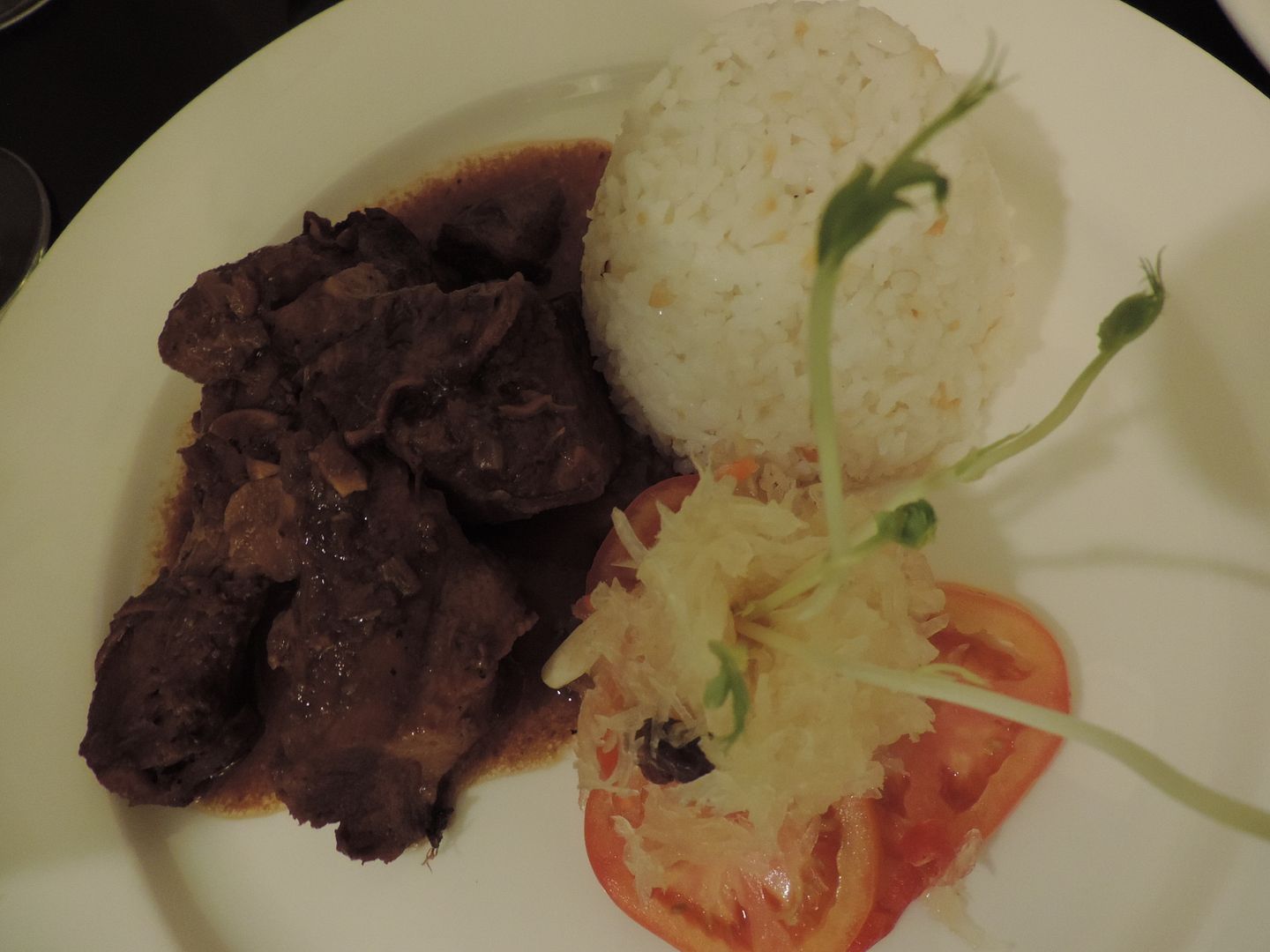 We ordered Kiddie Spaghetti for our son, Tuna Sandwich and French Fries for me, and Chicken and Pork Adobo with Garlic Rice and Pickled Vegetables for hubby. Everything was delicious, and the prices of our food were quite reasonable.
Father and son had a good night sleep, but I didn't because I was
namamahay
again. In English,
namamahay
means "can't sleep at someone else's place." We went down to
Misto
restaurant at around 9am the next morning for our complimentary buffet breakfast. We waited for a few minutes to be seated because Misto, being a small place, can accommodate only a certain number of people at a time. This gave our son the opportunity to try the iMacs at the
e-lounge
also located at the lobby of the hotel.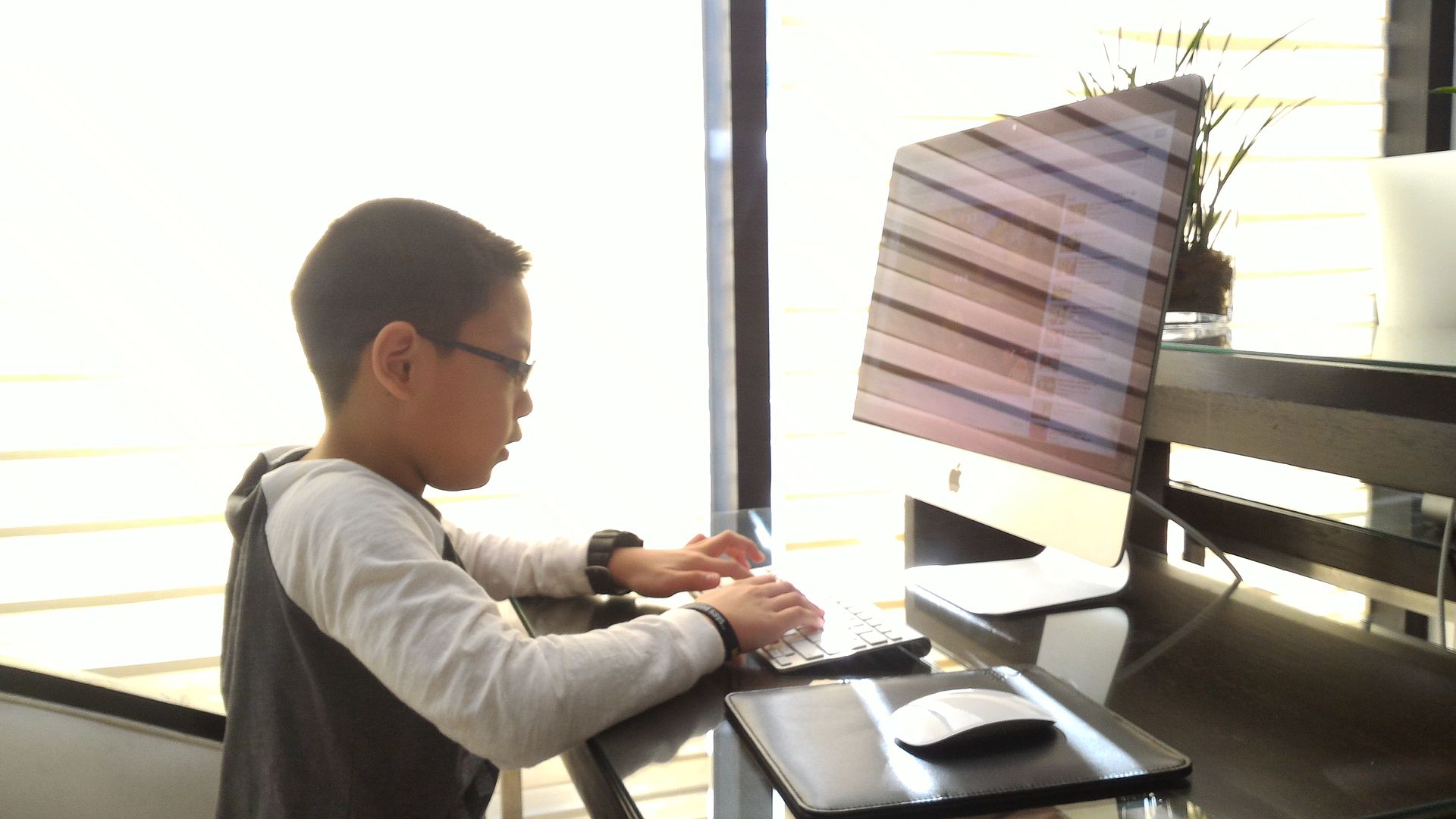 I really didn't like the table that was given us because the sunlight was directly on us which made it really uncomfortable to eat.
Normally, I would have taken pictures of our various plates for our buffet meals, but because I was not satisfied with where we were seated, I only deliberately took a picture of my first plate and dessert plate.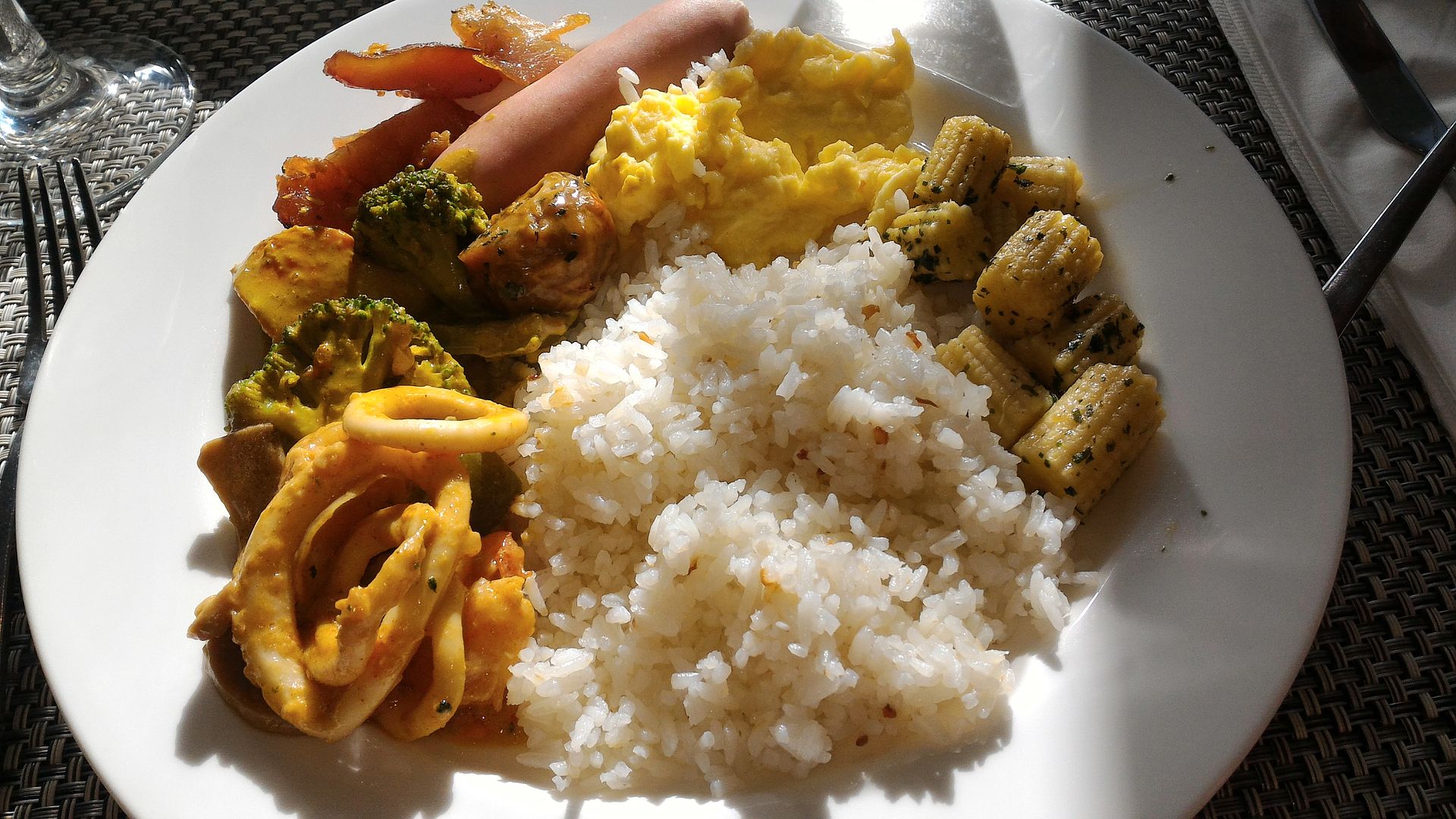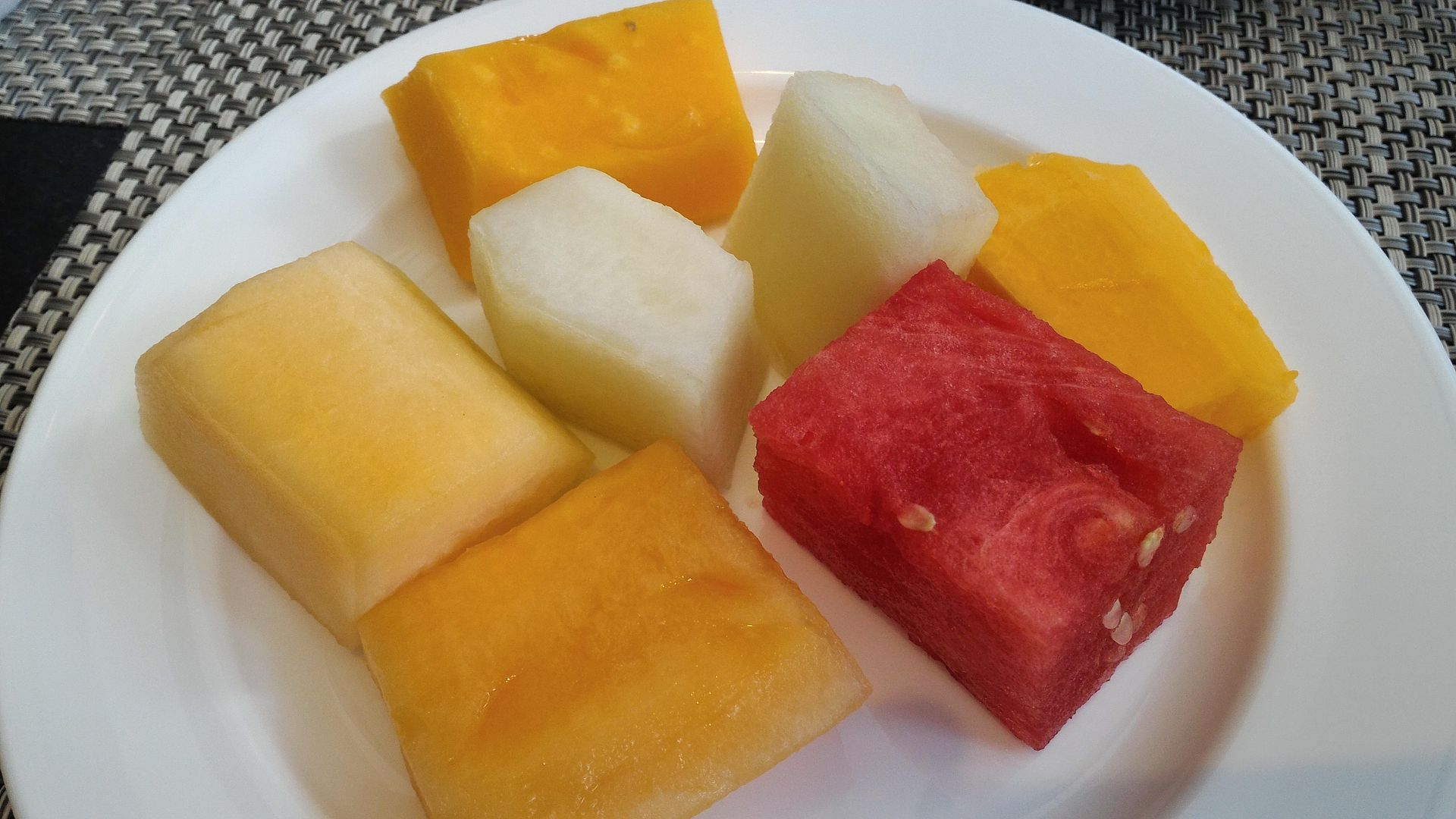 After breakfast, our son wanted to swim again, so off we went to the pool area.
He really enjoys his time in the pool now more than ever because he already knows how to swim.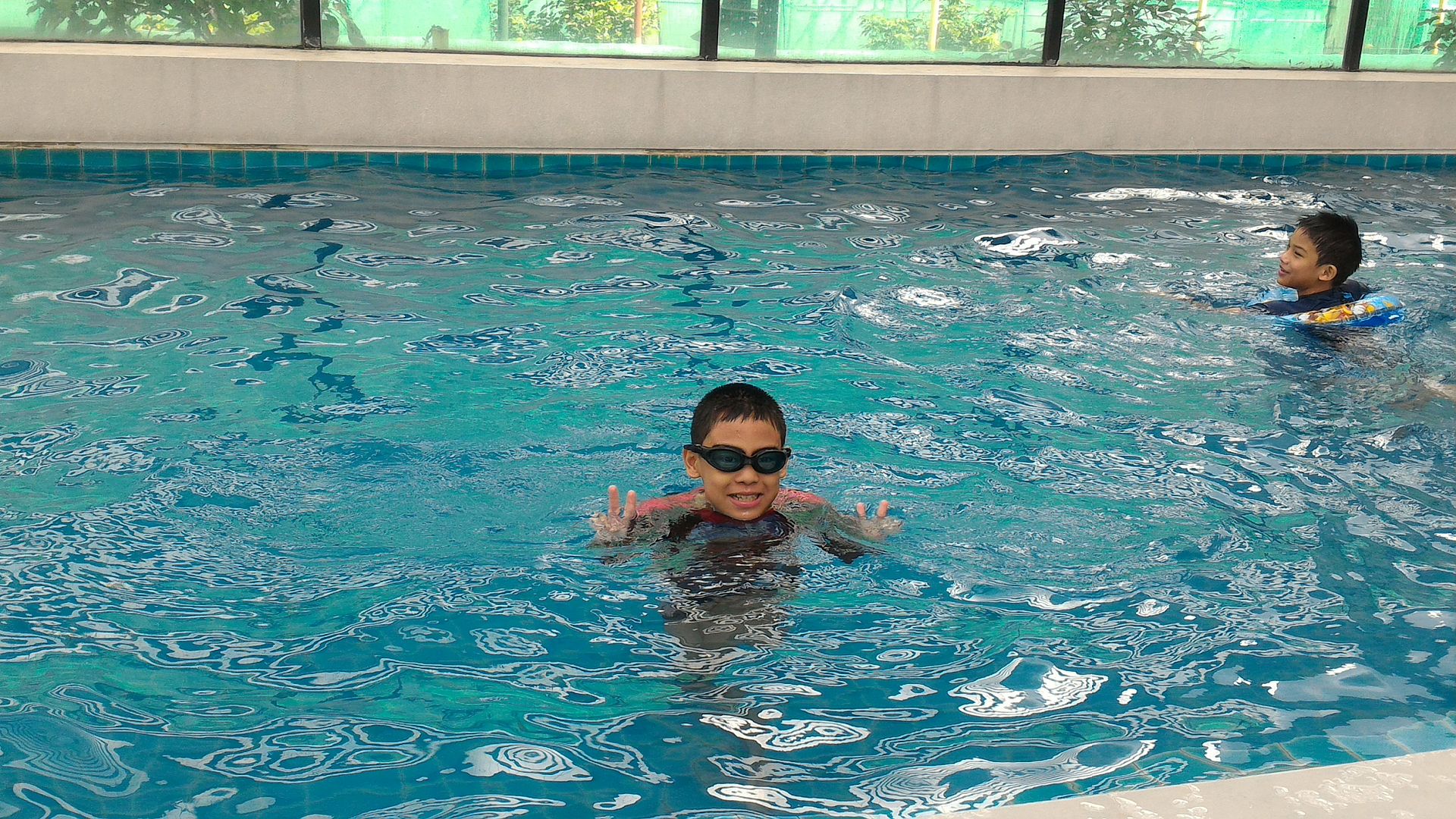 And that's one happy boy who didn't want to leave Seda BGC yet but had to. Don't worry, son, we'll have our next hotel staycation again soon.
What We Like about Seda BGC
• Checking in was a breeze.
• The staff are courteous and helpful.
• The room is clean and spacious.
• The hotel uses eco-friendly products.
It has an e-lounge with iMacs. Cool!
The food is delicious.
• It's walking distance to the various shops, boutiques and restaurants at Bonifacio High Street.
What Can Be Improved
• They have a small space for diners at Misto restaurant, so guests had to wait for a while to get seated. According to the hotel staff, renovations are underway. I'm looking forward to seeing a bigger, better Misto.
Seda BGC
30th Street corner 11th Avenue
Bonifacio Global City
Taguig City
Telephone No.: (632) 945-8888; (632) 588-5700
Email: bgc@sedahotels.com
Website: www.sedahotels.com