My son and his classmates and friends in Grade 4 were all waiting for this, the day they will officially be called KAB scouts. They have practiced for weeks to make this ceremony truly meaningful and special not just for them but for their parents as well. Prior to the KAB Scout Investiture, the boys were asked to know the KAB scout oath, pledge, law, motto and slogan by heart. They were also asked to memorize the song "The Ants Go Marching" that they would sing during the investiture.
They're a happy bunch as you can see.
The investiture took place at St. Benilde Gym inside LSGH last October 10, 2015. Call time was 8:00 a.m. inside their classroom. We were there early, so we were able to take pictures of my son and his classmates before the investiture.
Waiting time was longer than the investiture itself, which only took a little more than an hour.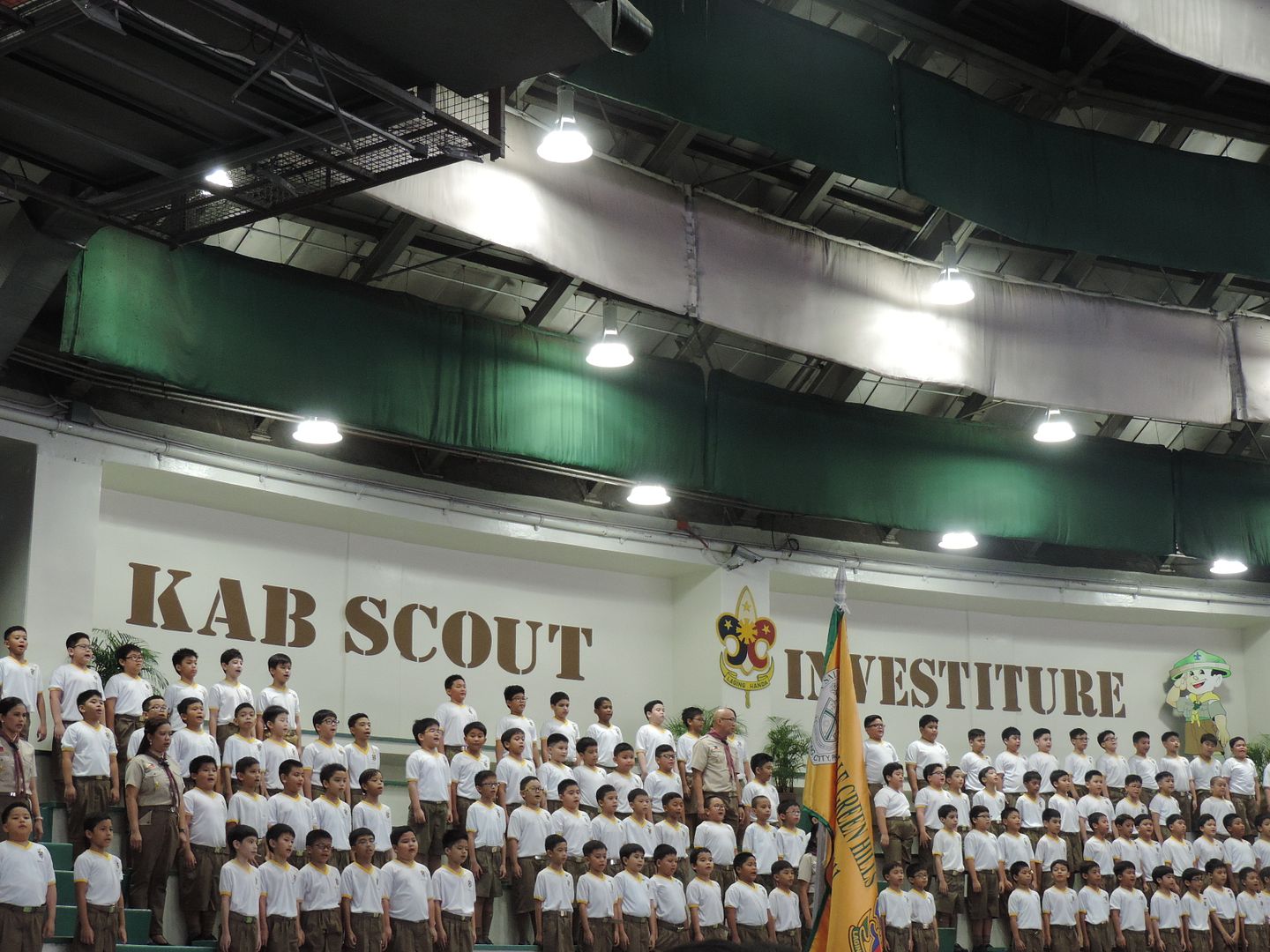 Everything was organized, and the boys were all standing/sitting upright and were behaved the whole time. Kudos to their teachers for making this possible.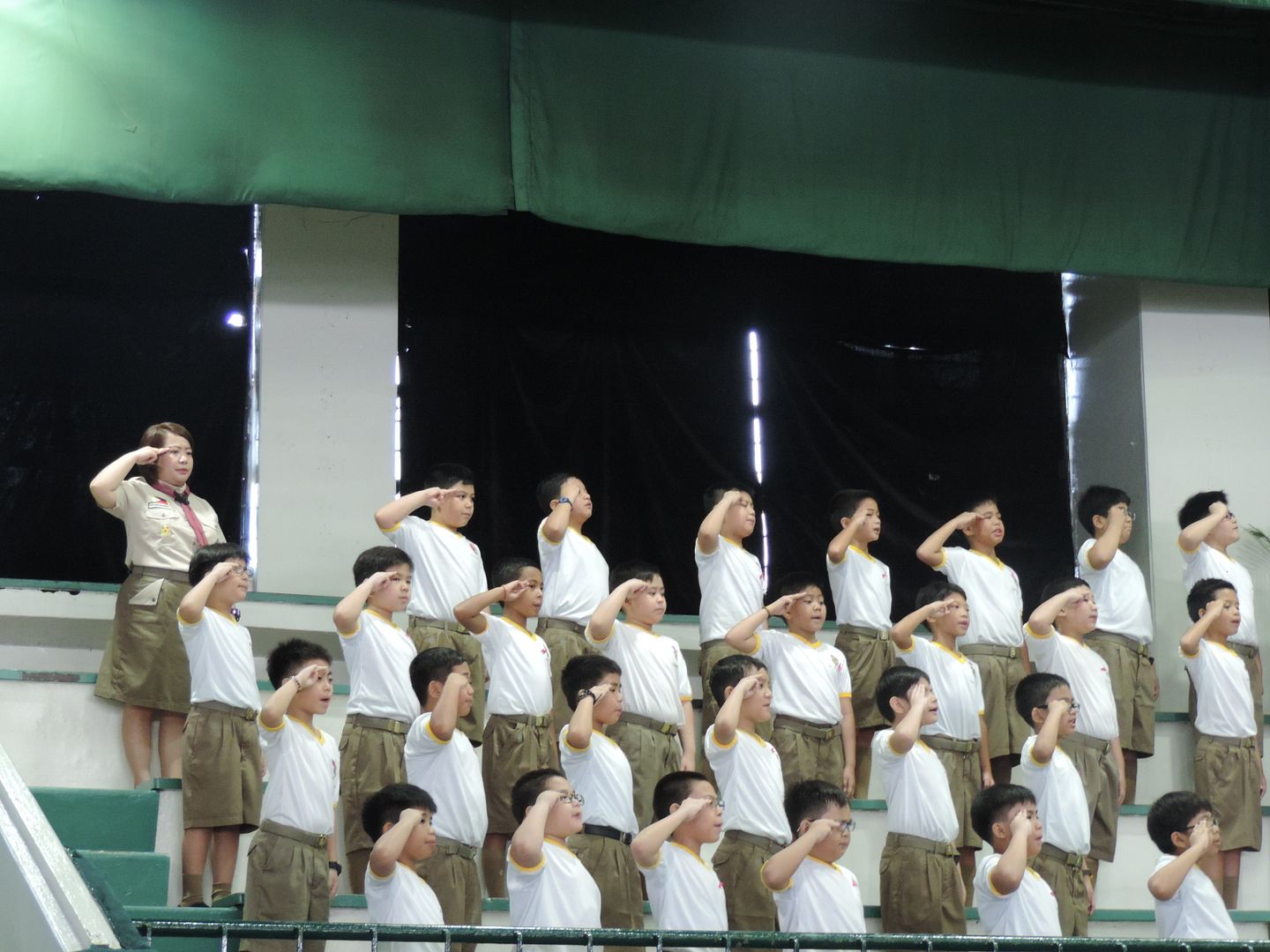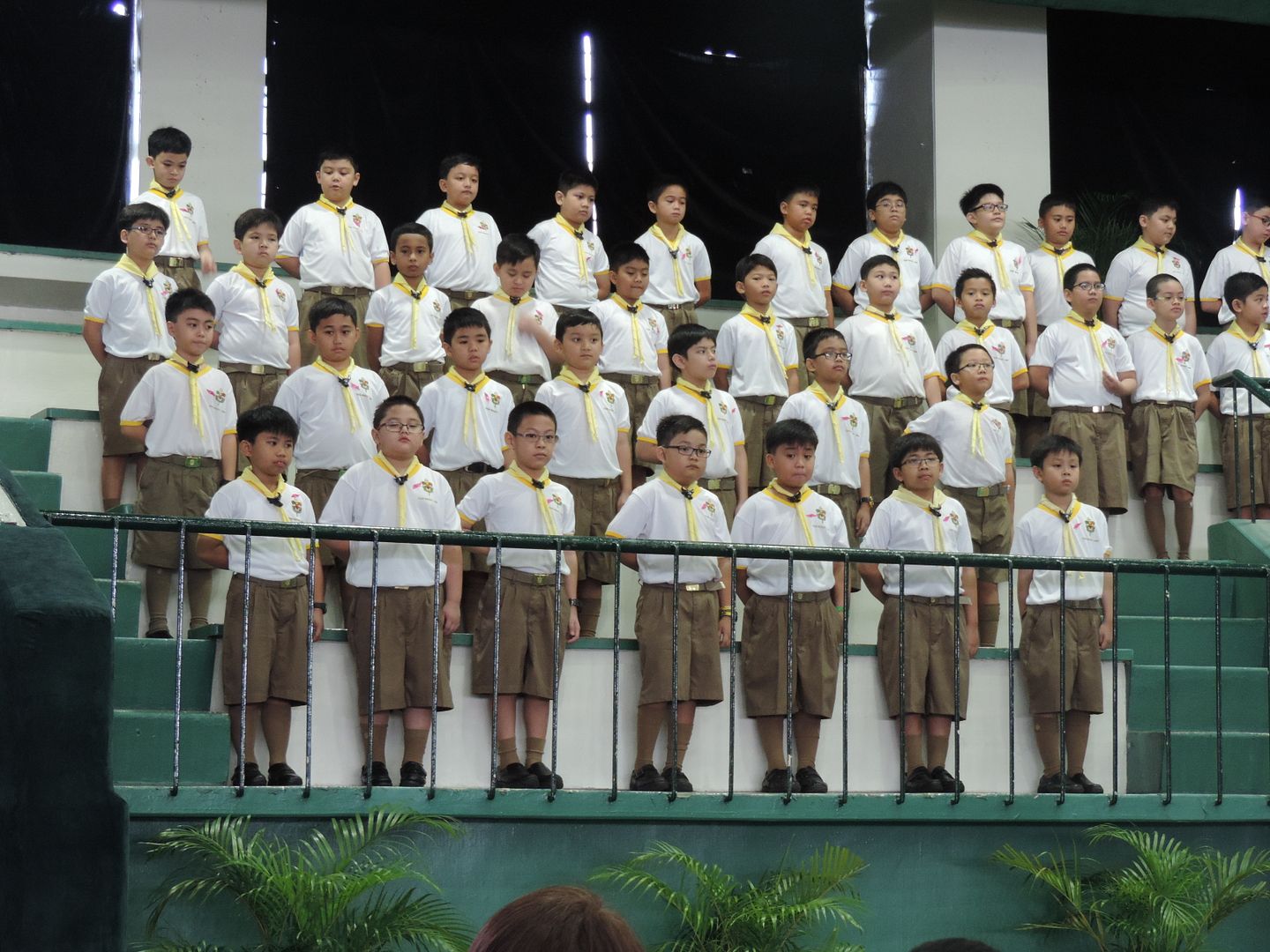 Near the end of the ceremony, the boys went down from where they were standing and gave their neckerchiefs to their parents. The parents (fathers mostly) then put the neckerchiefs on their sons before the boys went back up. When the investiture was over, the boys gamely posed to their parents (their photographers) with their sweet smiles and for some wacky shots.
And that's how Justin's
KAB Scout Investiture 2015
went. Now, every Friday, which is their Scouting day, the boys are required to wear complete KAB scout uniform in school.