We finally gave in to our son's insistent demand to visit The Mind Museum in Bonifacio Global City last September.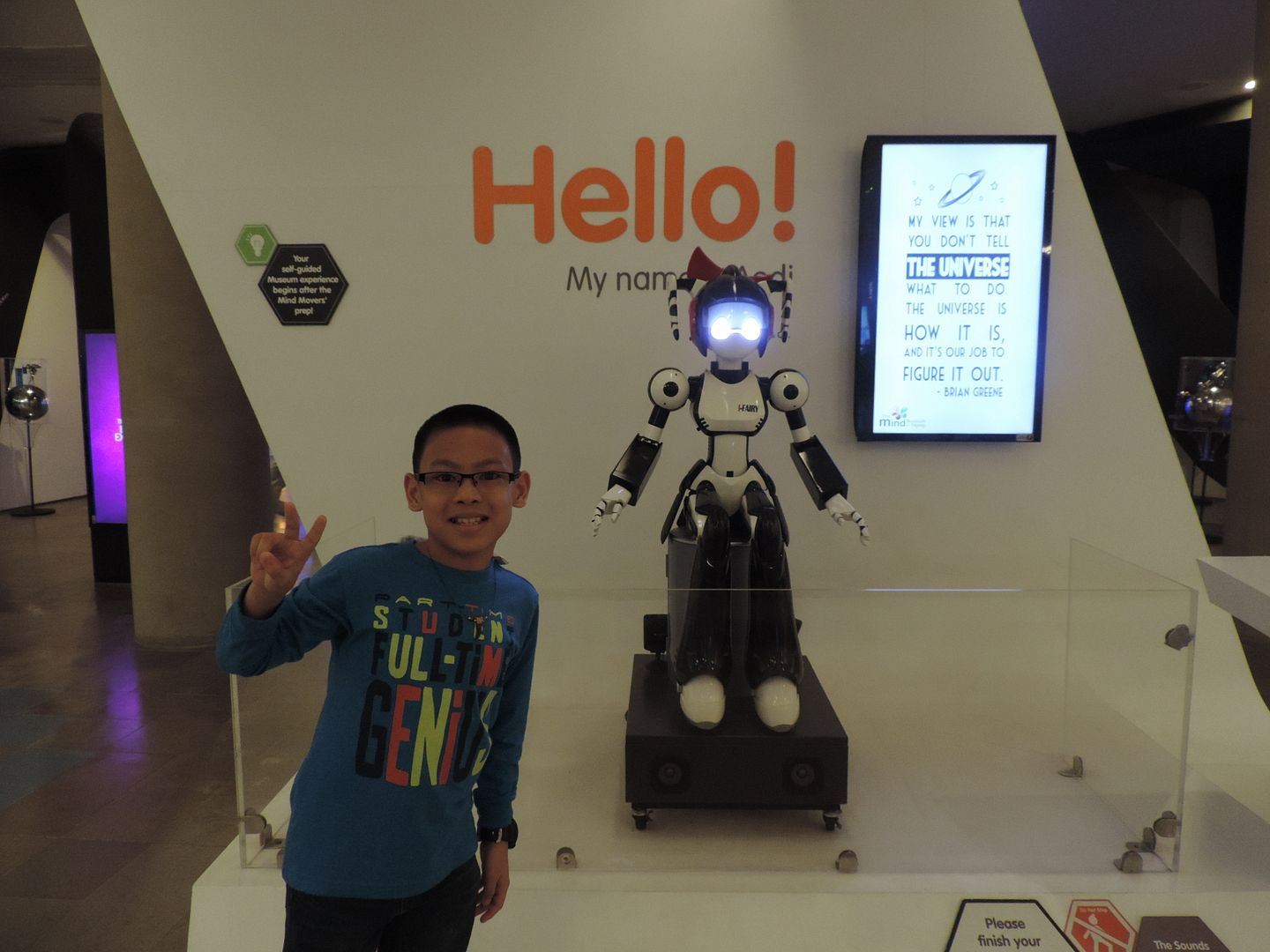 Justin loves science and enjoys learning and discovering new things.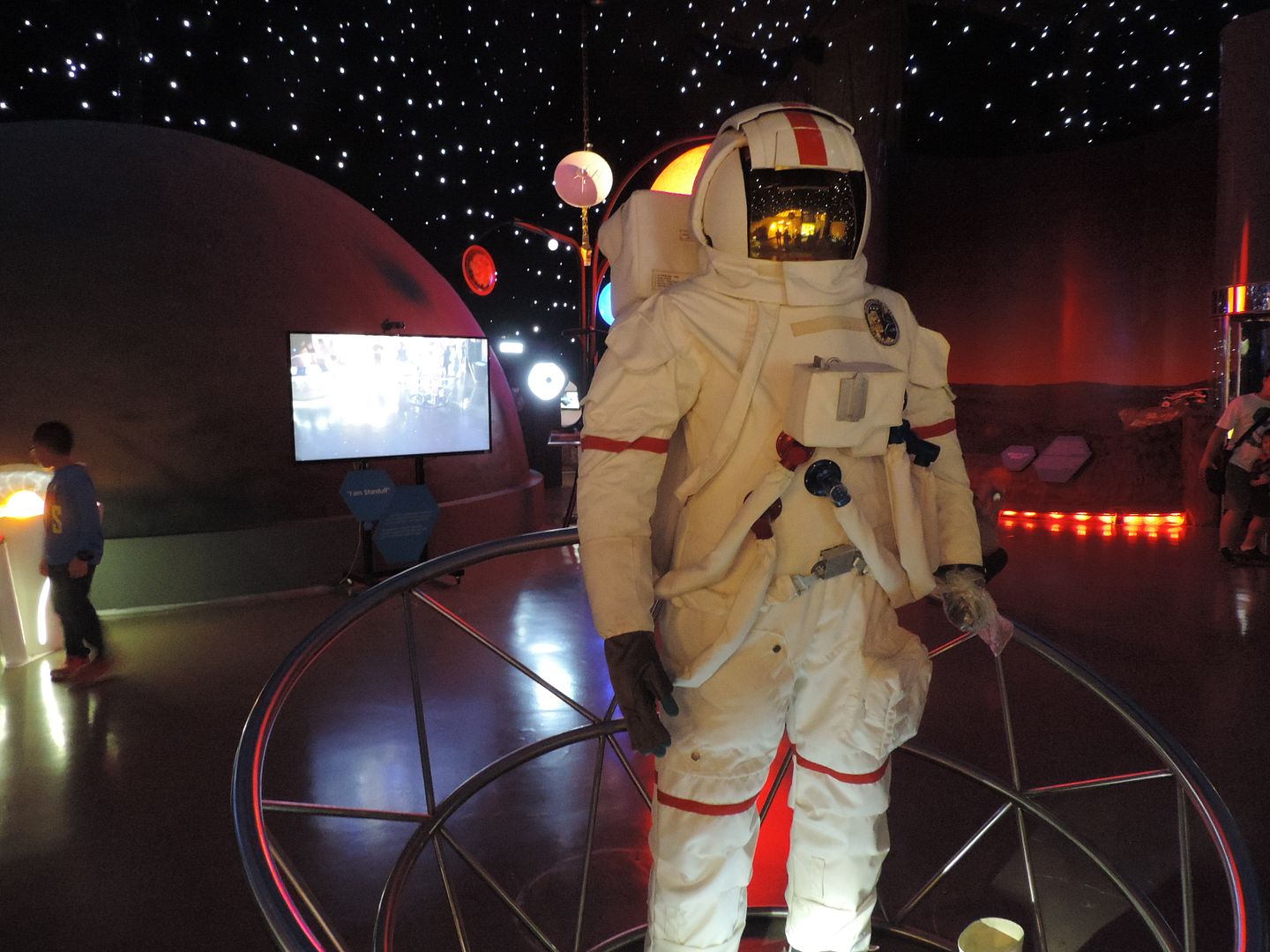 The Mind Museum
is a world-class, internationally recognized science museum run by the non-profit Bonifacio Art Foundation, Inc.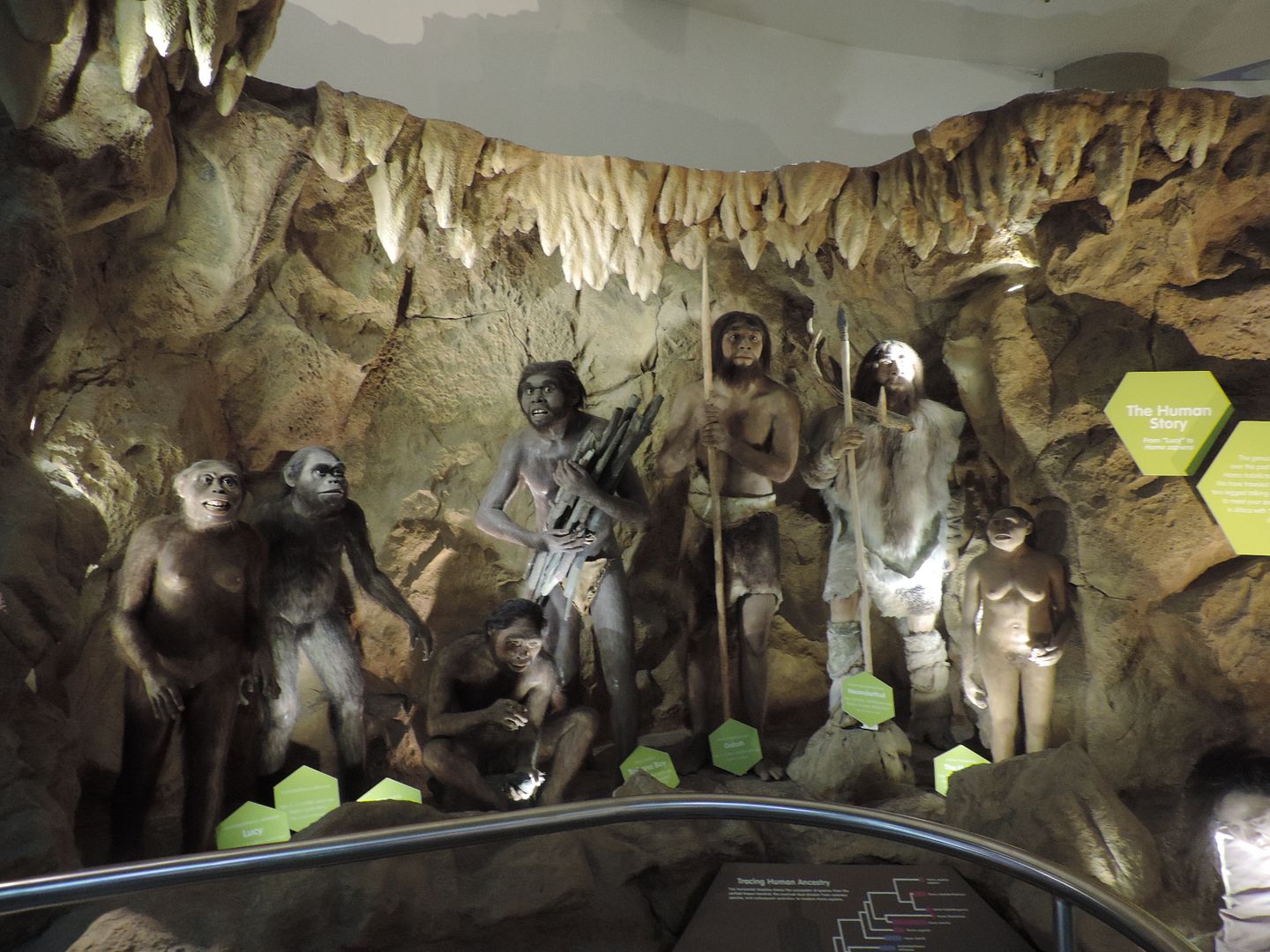 Here, kids (and kids at heart) are encouraged to think, explore, discover and find answers to scientific questions.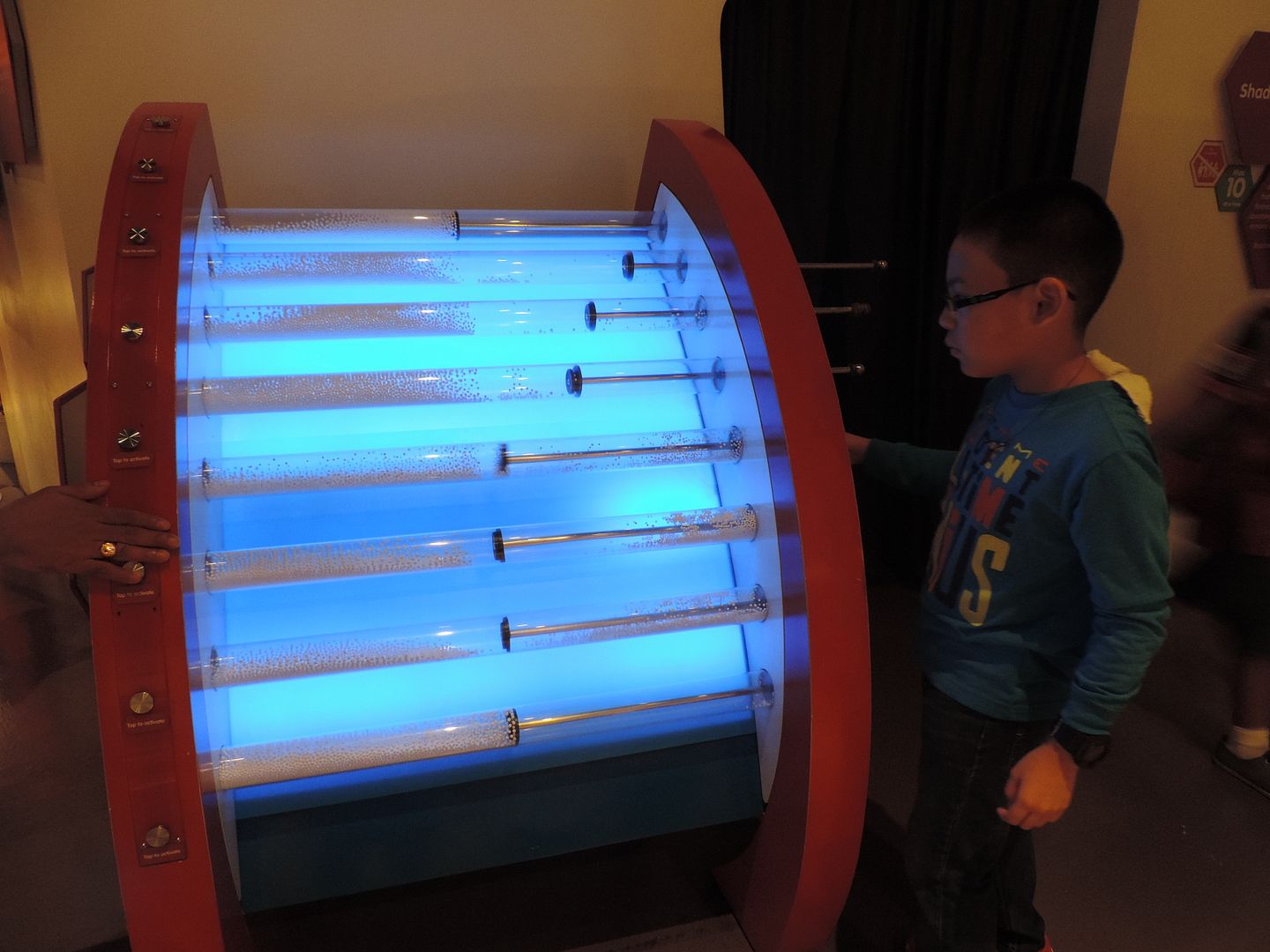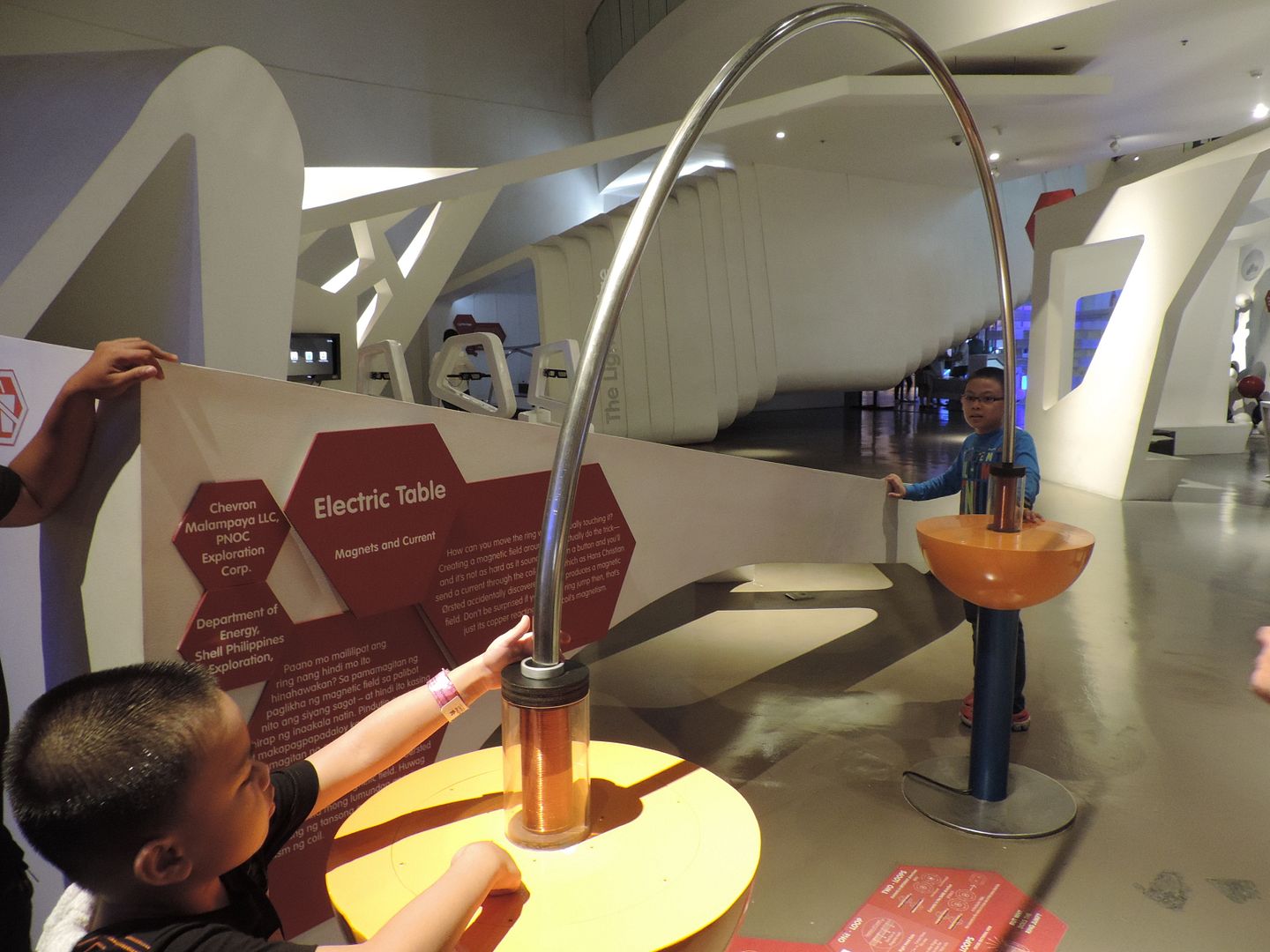 The Mind Museum has more than 250 interactive exhibits found in five galleries (Atom, Earth, Life, Universe and Technology).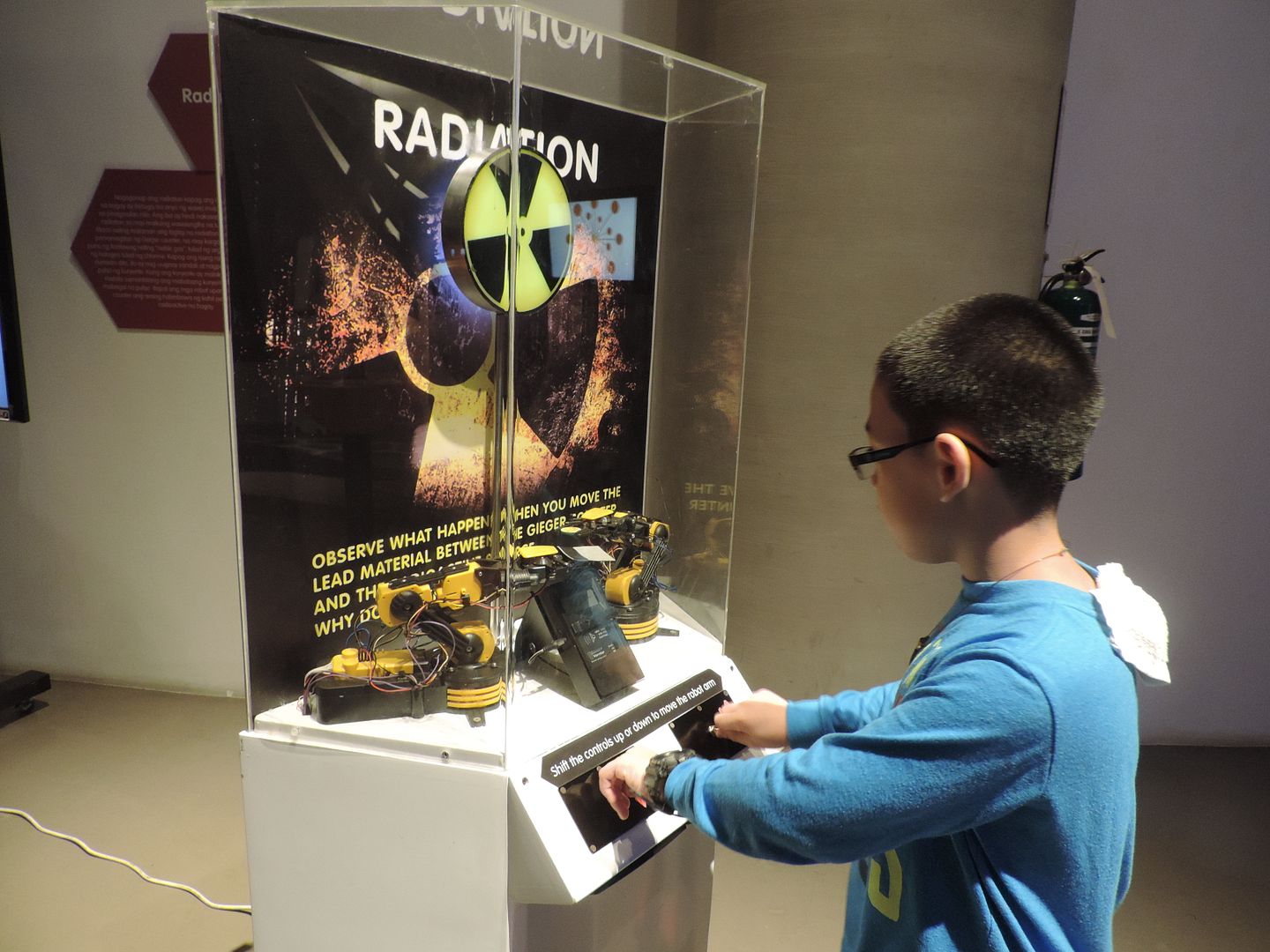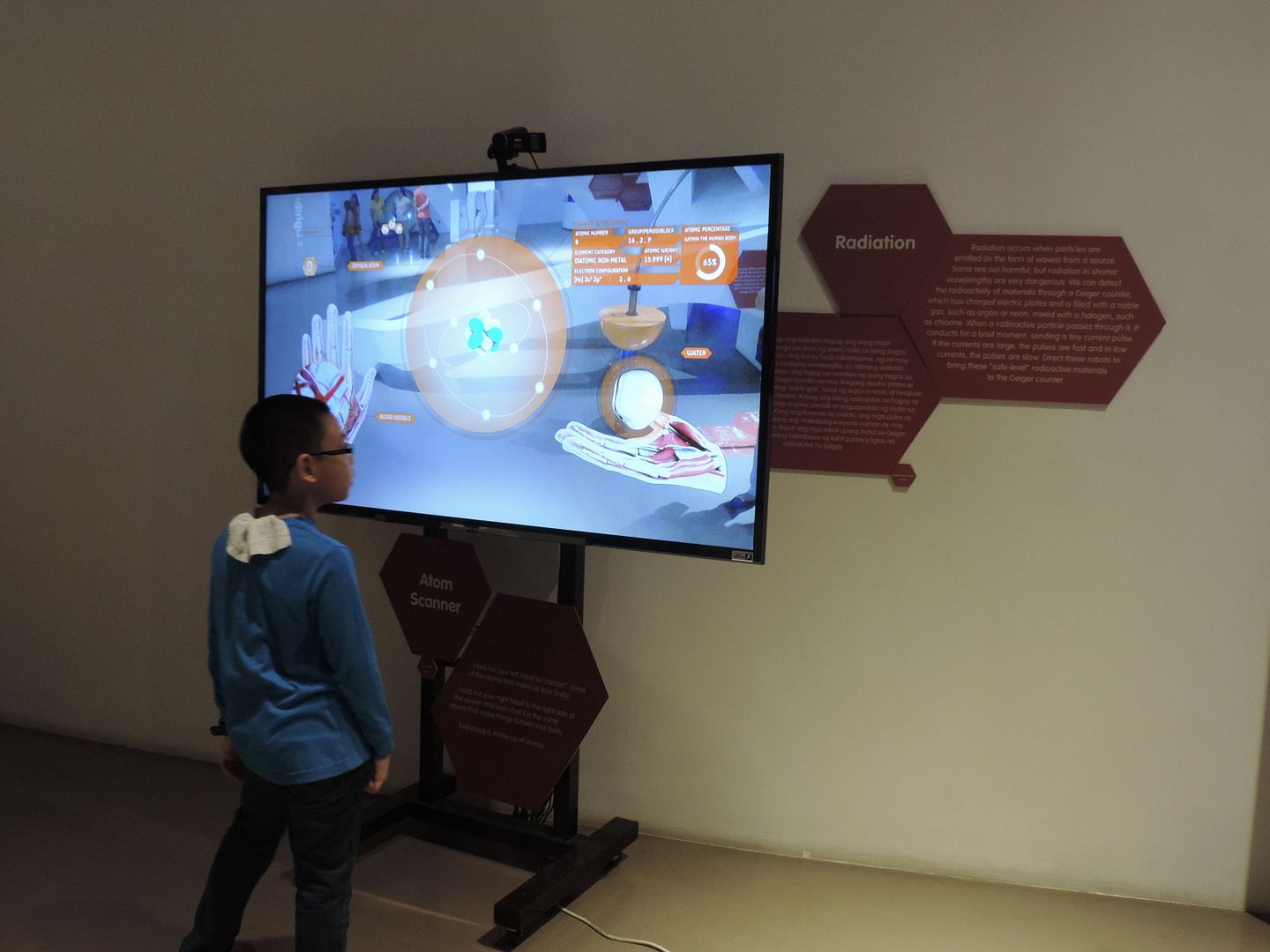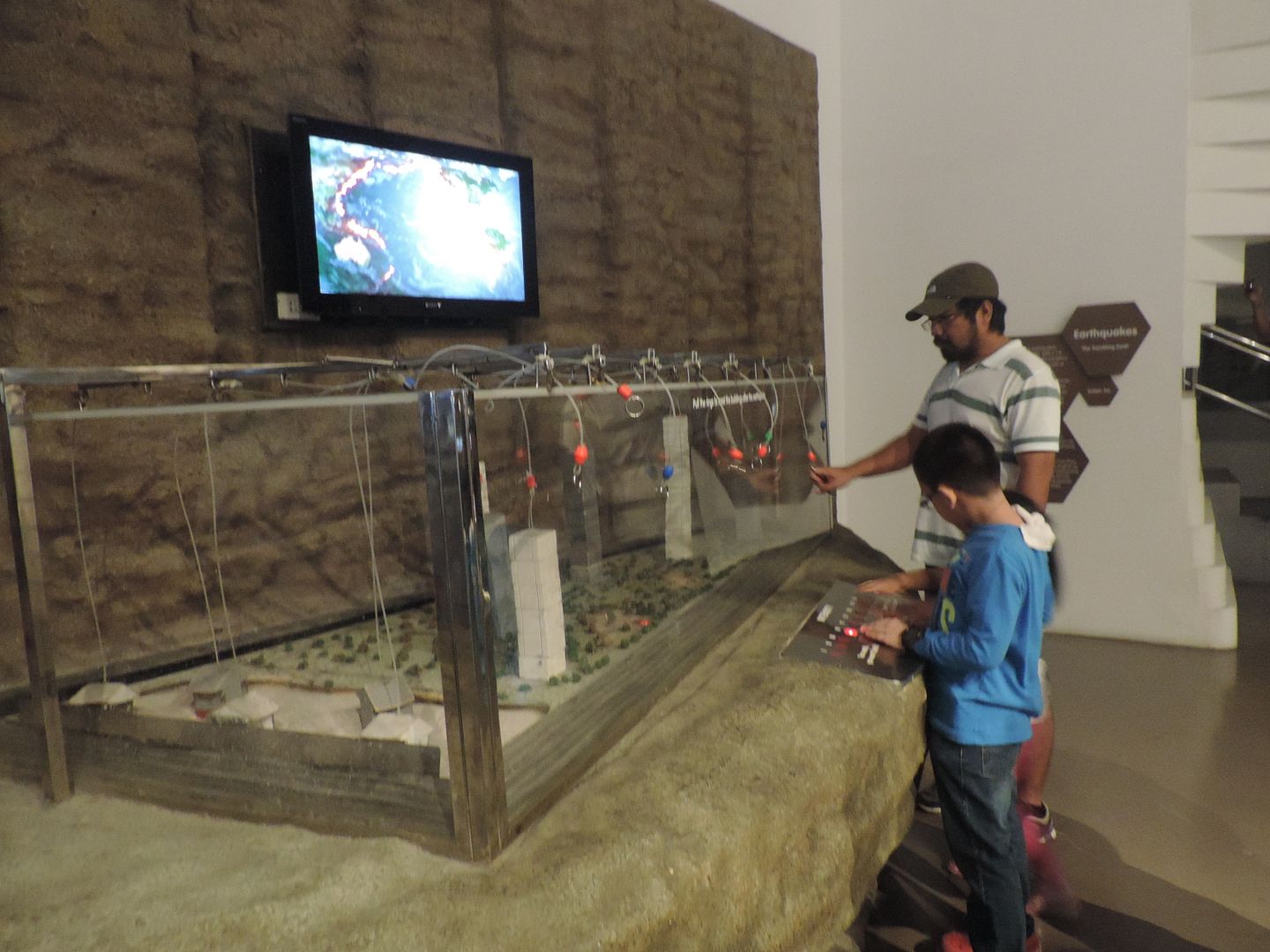 The exhibits in the Mind Museum are mostly designed by Filipino artists and fabricators who worked closely with local and international scientists to execute beautiful and accurate science principles and facts.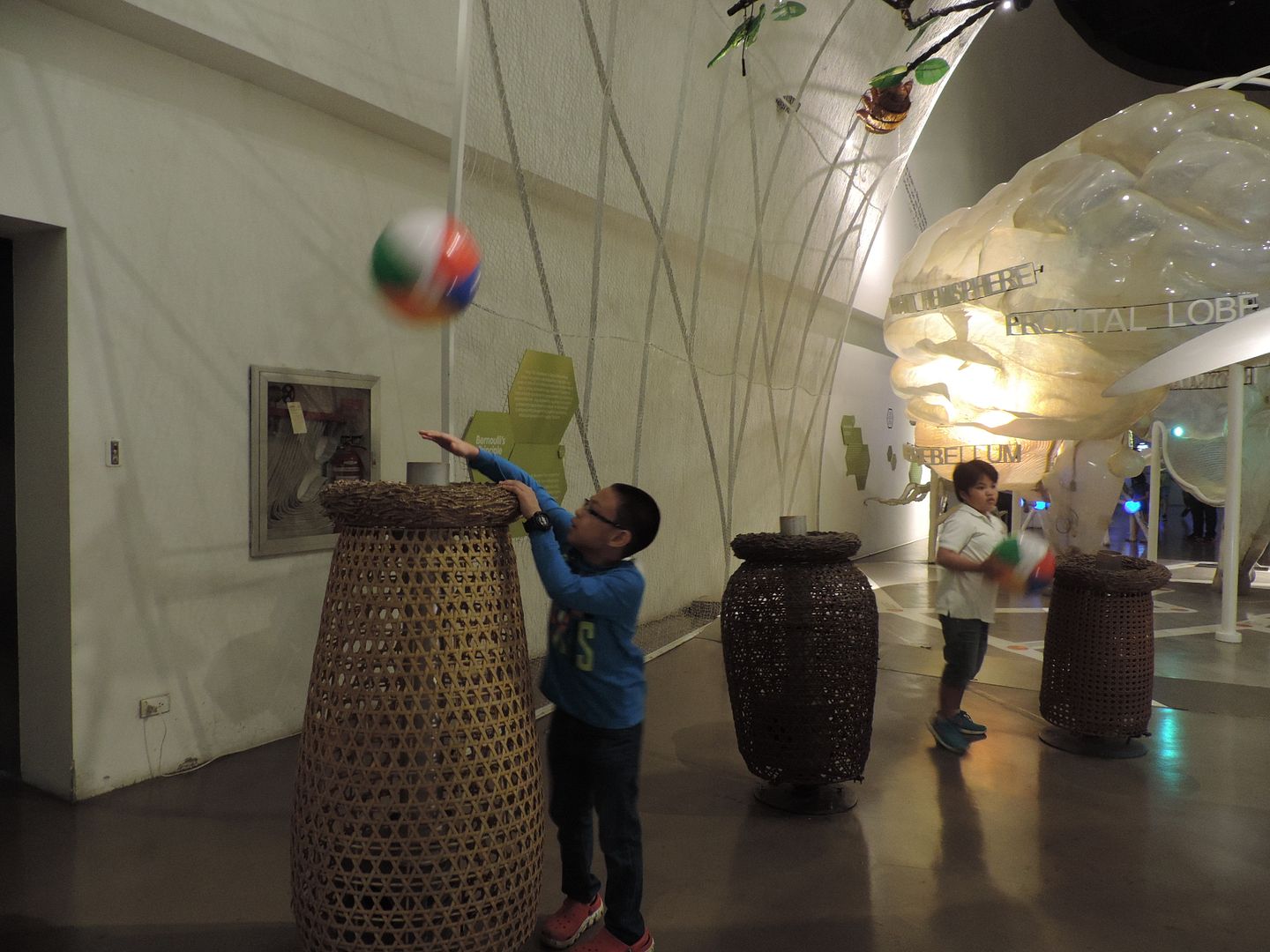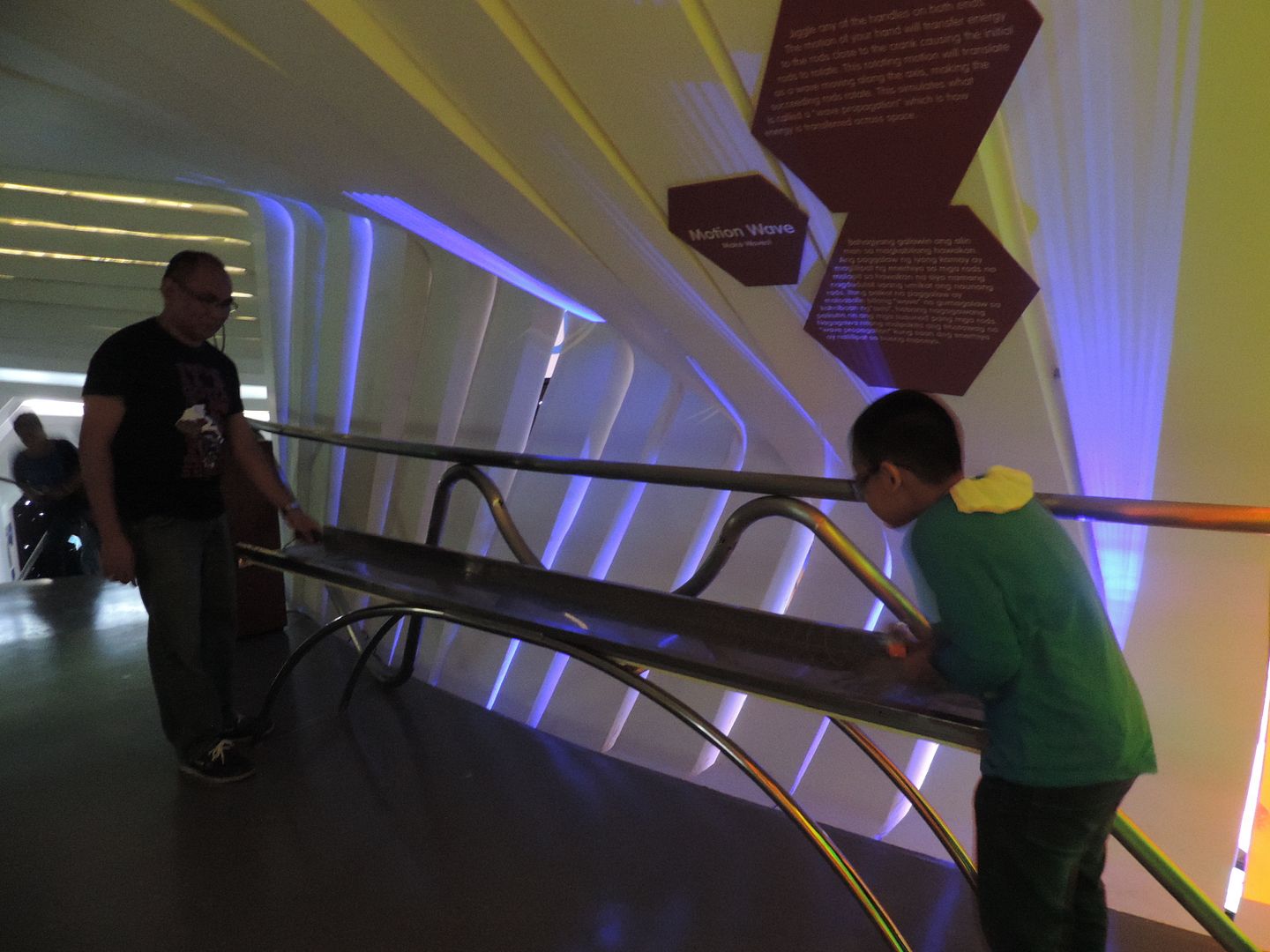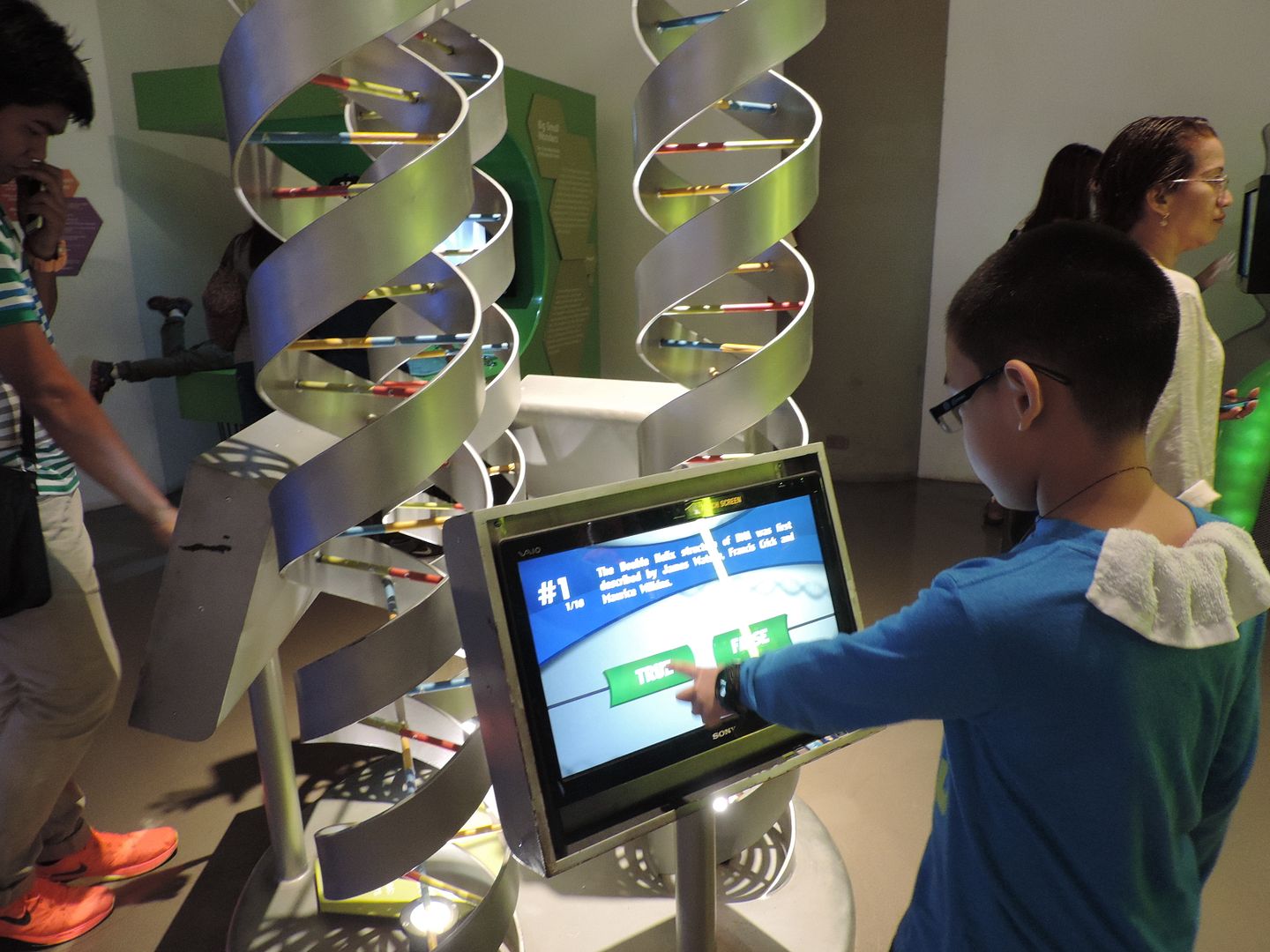 As you can see, our son was busy tinkering with anything and everything inside the Mind Museum. He didn't want to pose for pictures anymore because he still had lots of things to do. I actually had to beg for this photo with my son and a t-rex dino. Lol!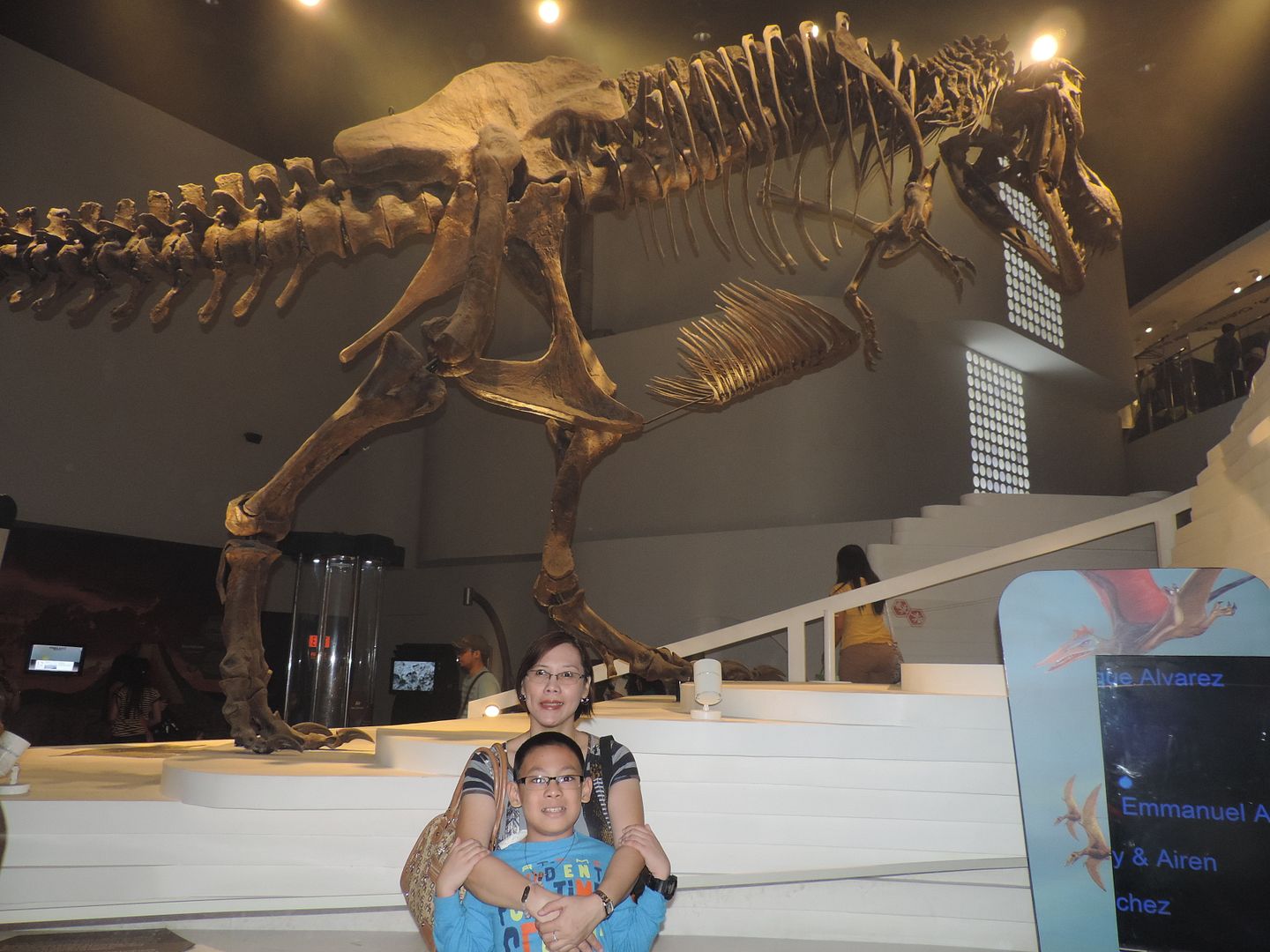 We stayed a little longer at the Technology Gallery because there were a lot of things there that piqued our son's curiosity.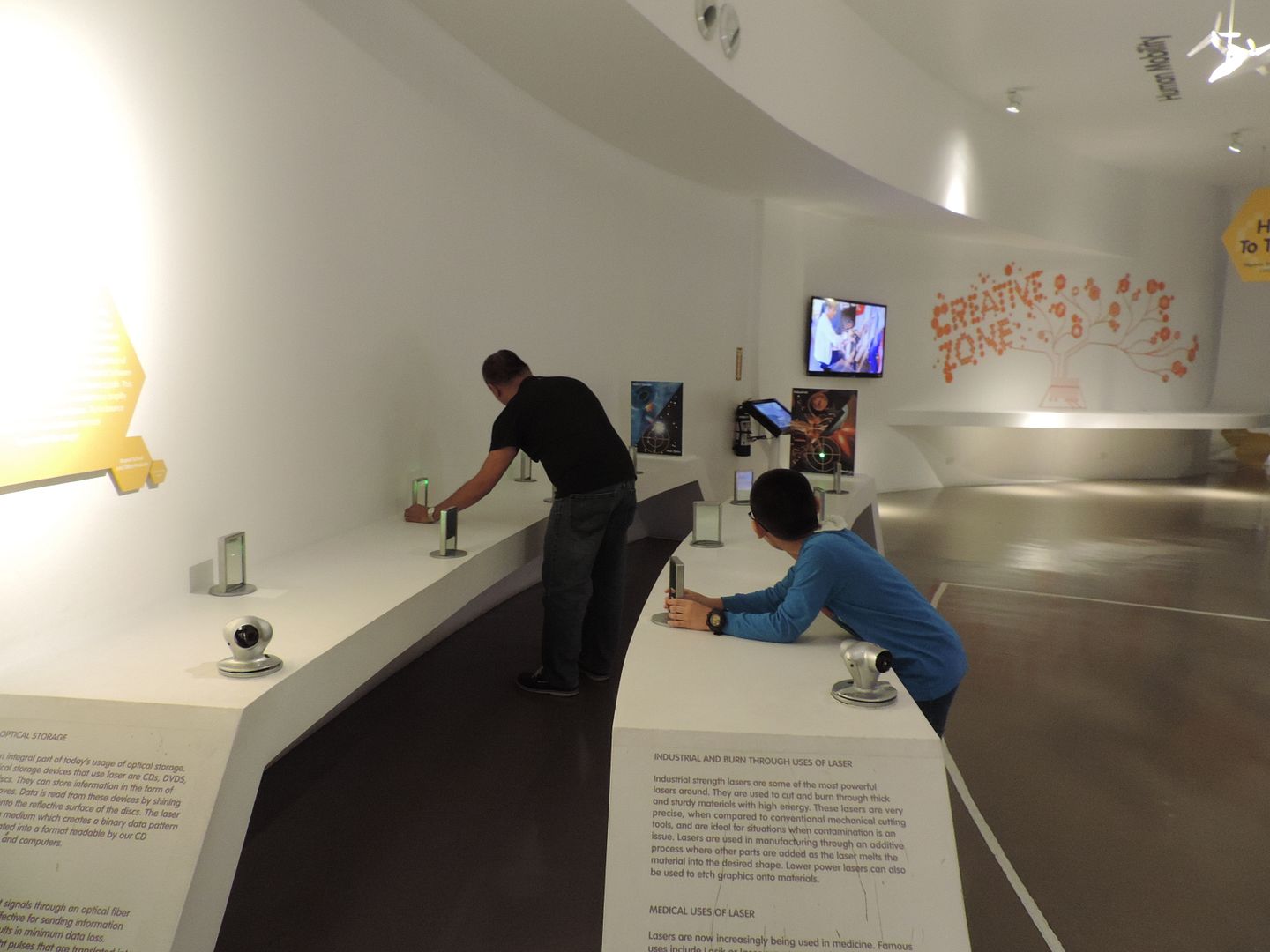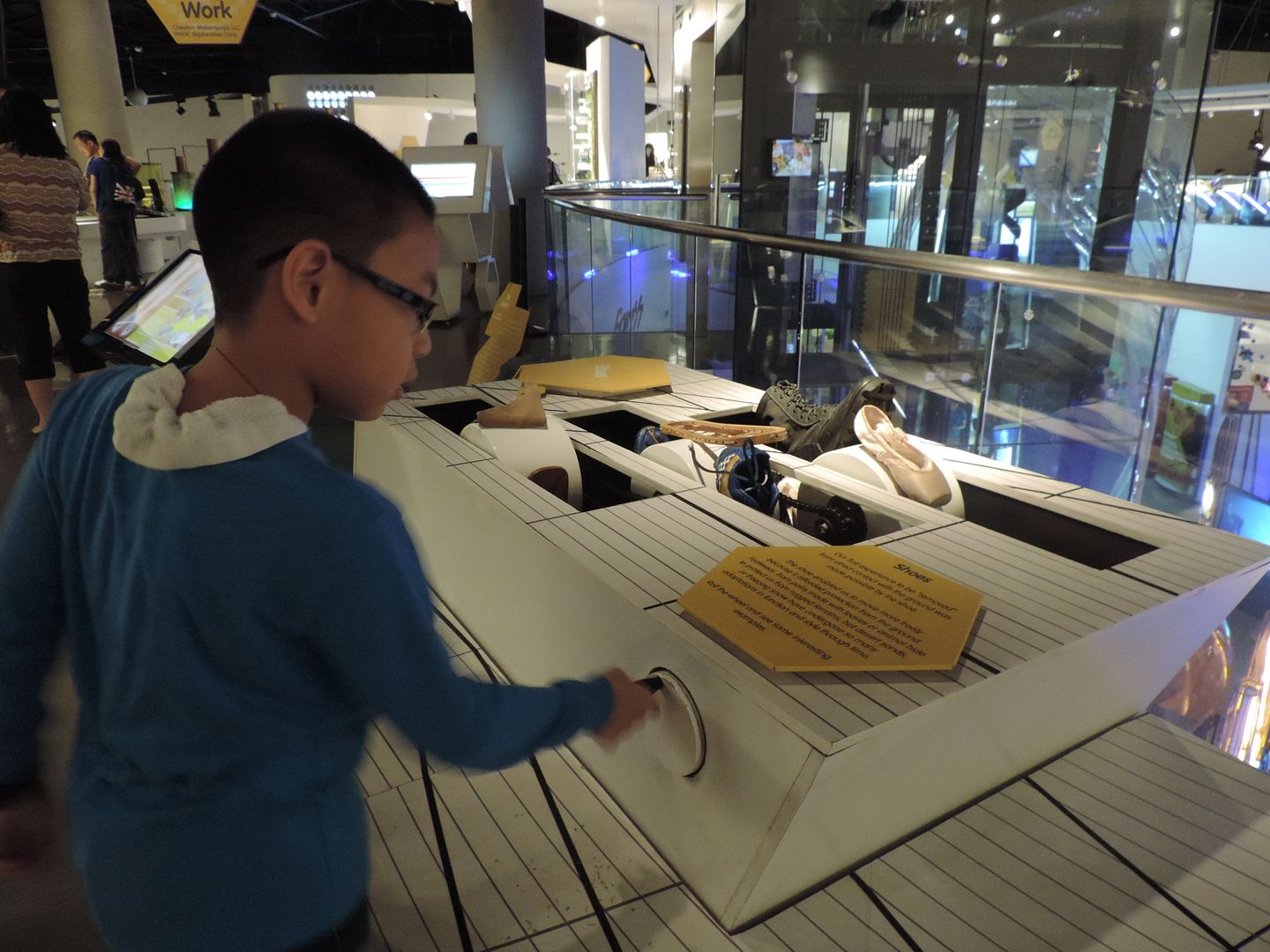 He also enjoyed walking up and down these
Piano Stairs
. Designed like a piano, it also plays like a piano. A note is played for every step on these stairs.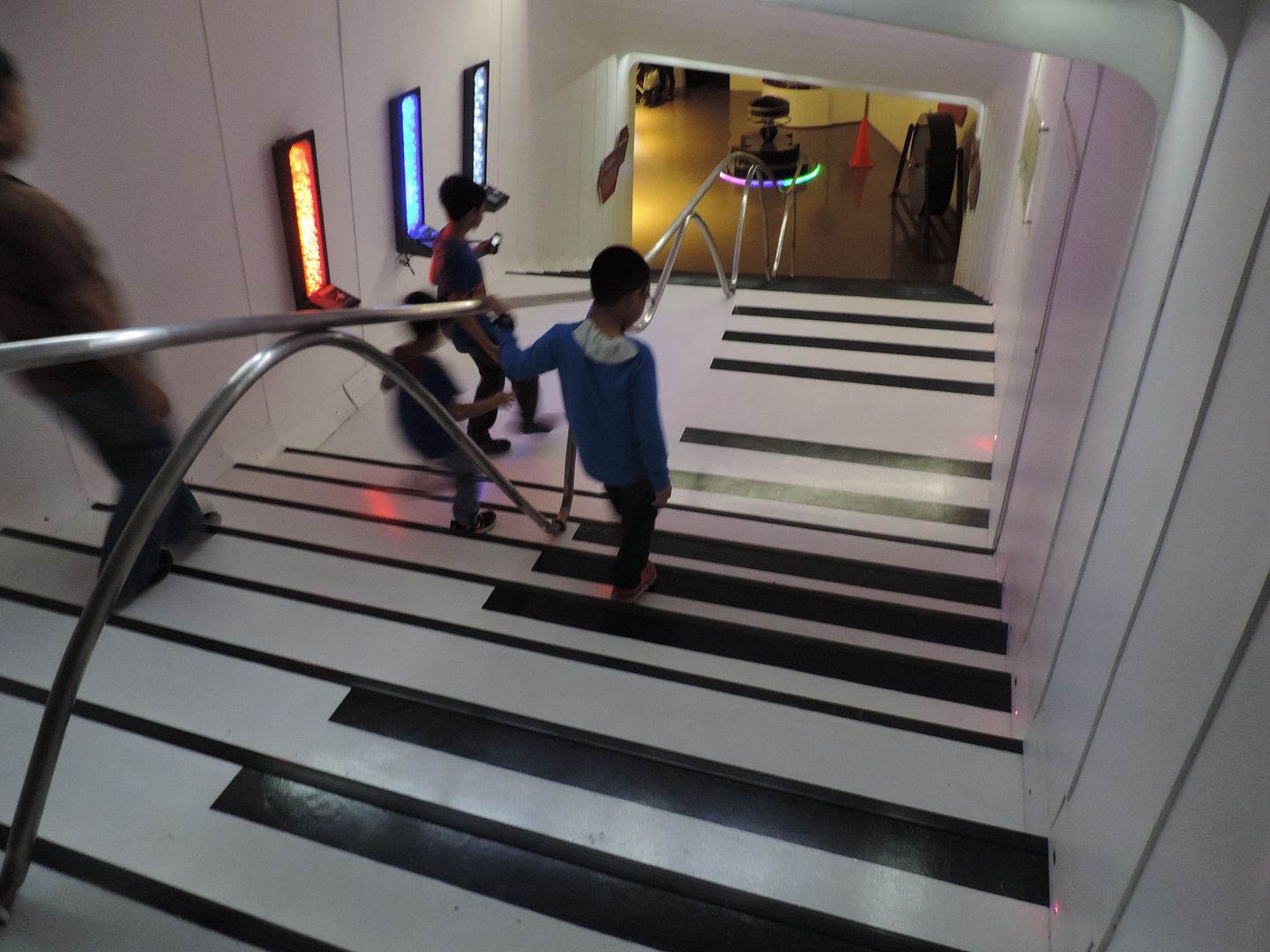 Our last stop was the
Space Shell
, a teaching planetarium where guests lounge on space couches and watch and learn facts about the universe.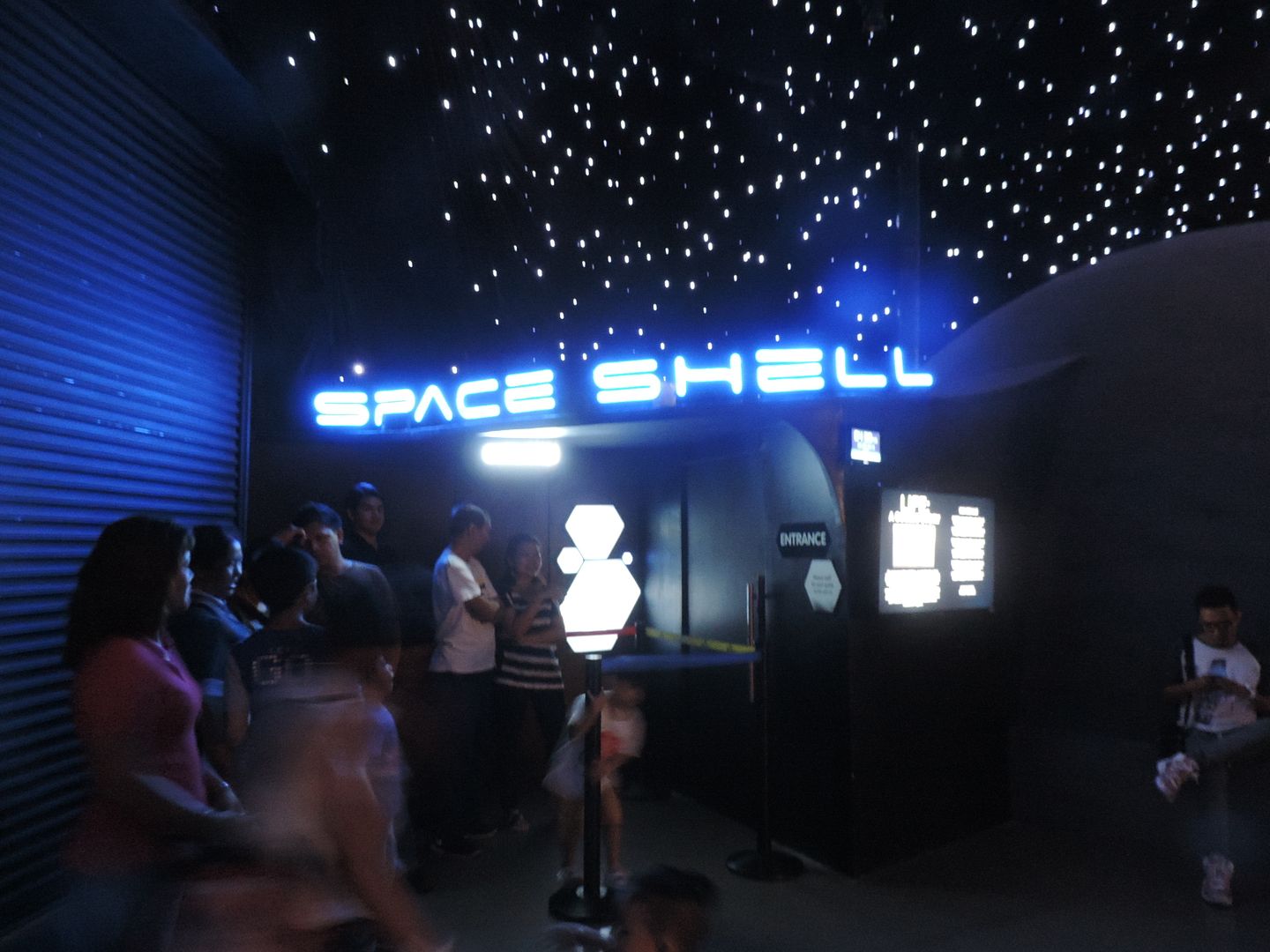 We failed to see
Nature's Hour Glass
, though. This is a mini-theater that shows Filipino-made films. We stayed for a little over two hours inside The Mind Museum.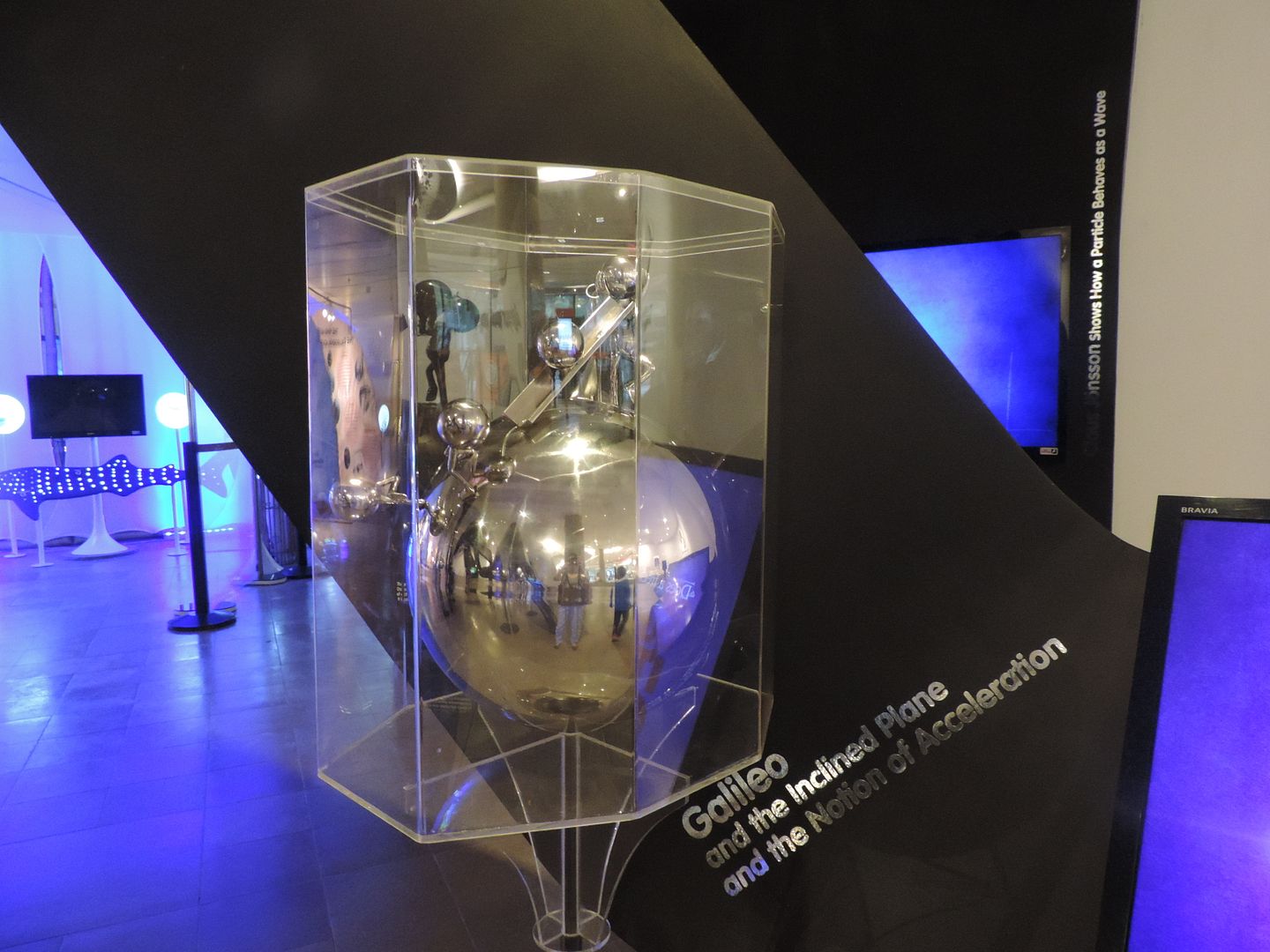 Our son enjoyed this Mind Museum trip so much, and when I asked him why, he said, "Science is my favorite subject. I learned a lot about science here."
The Mind Museum Operations Schedule
• Closed on Mondays.
• Open from Tuesday to Sunday (9am to 12noon, 12noon to 3pm, 3m to 6pm)
Ticket Prices
Php625 – adults
Php475 – private school students
Php190 – public school students
Php190 – teachers
Php750 – all-day pass (no 3-hour limit)
Ph2,500 – unlimited science pass (year-round, all-day admission)
The Mind Museum
J.Y. Campos Park
3rd Avenue, Bonifacio Global City
Taguig City
Telephone No.: 909-MIND (6463)
Email: inquiry@themindmuseum.org
Website: www.themindmuseum.org