Nothing gives moms so much joy than seeing their children happy, healthy and safe. I would gladly trade places with him to spare him from aches and discomfort. In short, I'll do everything in my power to shield my son from harm. Sadly, I cannot protect him at all times. I also cannot do everything on my own. That's why I'm thankful for my mom and for the other moms who have been great teachers and advisers who help me take motherhood in stride.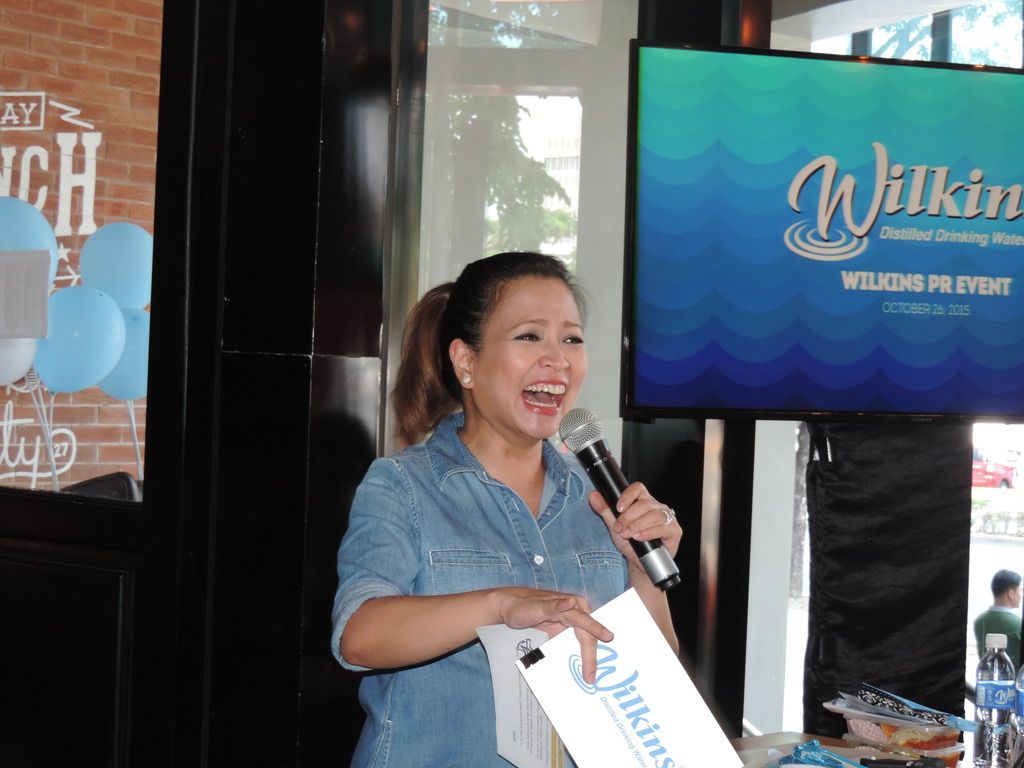 Last Monday, my son and I attended an event which proved to be another great learning experience for me as a mom.
Wilkins Distilled Water
, as part of moms' Circle of Trust, held an intimate but interactive brunch for moms at Unit 27 Bar + Café in Bonifacio Global City. The event, hosted by the bubbly, pretty and preggy DJ
Delamar Arias
, shared do-it-yourself hacks for moms to create a safe and secure home for their kids.
The tips shared by Wilkins below will help prevent accidents at home that sometimes necessitate hospital care and admission. From the list below, you will notice that the materials needed for these life hacks are readily available at the nearest supermarket or hardware store, so these are things that we can try in our own homes.
1. Scout the territory. Check every nook and cranny of your home. Identify trouble spots that can pose a danger to your child.
2. Cushion sharp edges and soften up corners. Furniture edge guards and corner protectors are a mom's best friend, so make sure you invest on them. These will shield your child from a lot of cuts and bruises when he starts running around the house.
3. Keep window cords up high. Window cords must be placed high enough so that your child will not be able to reach them but not too high that you cannot lower the shade all the way down when you need to.
4. Put duct tape over power outlets. To avoid the risk
of electrocution, cover reachable openings with duct tape or band aid.
5. Keep doors unlocked. To prevent your child from accidentally locking himself in the room, cover the latch with a securely taped cardboard.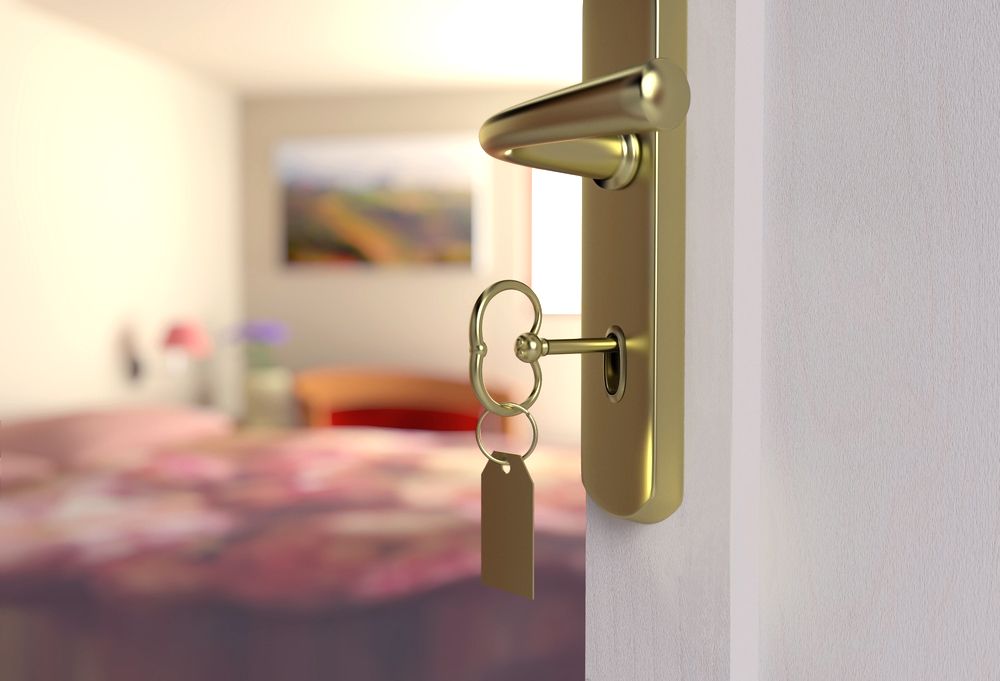 6. Put a temporary tattoo on your child's arm. Before leaving the house, write down your phone number on your kid's arm so that when he gets lost, people could easily reach you.
7. Learn first aid. At home or when travelling with your child, always have on hand a well-stocked first aid kit. Learn home-made remedies, too. For instance, when your child suffers from minor burns, use vinegar to ease the pain and prevent blisters. Coconut oil can also prevent infection in small cuts and can soothe sunburn, while paste made from baking soda and water can reduce the pain of splinter removals.
8. Monitor what your child eats. Make sure that your child eats clean, fresh and healthy food at all times. For your picky eater, come up with creative food/food presentation ideas to entice him to eat his fruits and vegetables.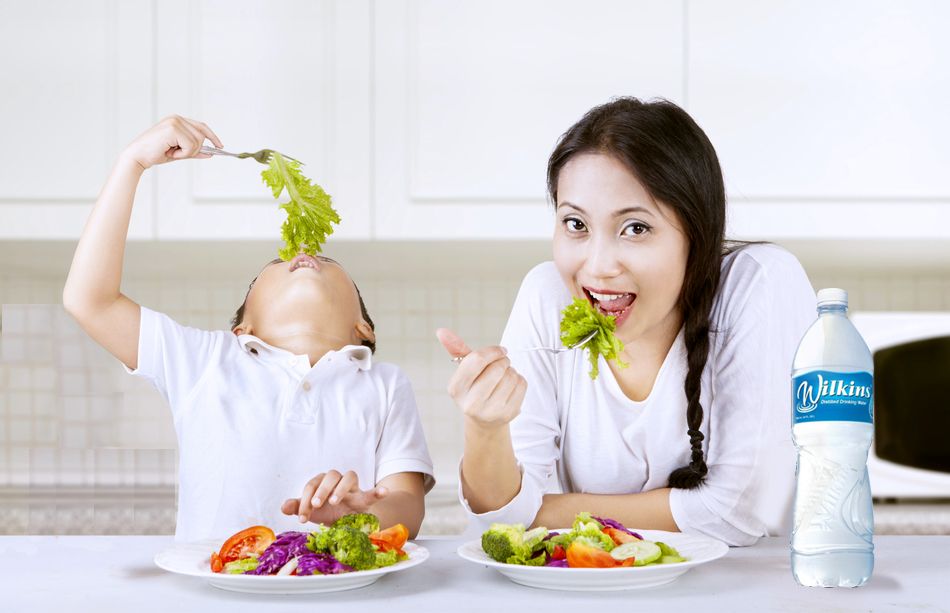 9.
Drink only safe and clean water.
Give your child Wilkins Distilled Water, the brand most moms trust and most pediatricians prescribe. Wilkins follows an international quality control system and uses only state-of-the-art equipment in packing and sealing its products to ensure clean and safe quality water.
10. Create an emergency master file for your circle of trust. Keep a list of people you can entrust your child to (e.g., grandparents, aunts/uncles, siblings, best friend, yaya, etc.). List down their names, contact details and other vital information in one master file so that you can reach them quickly in case of emergency.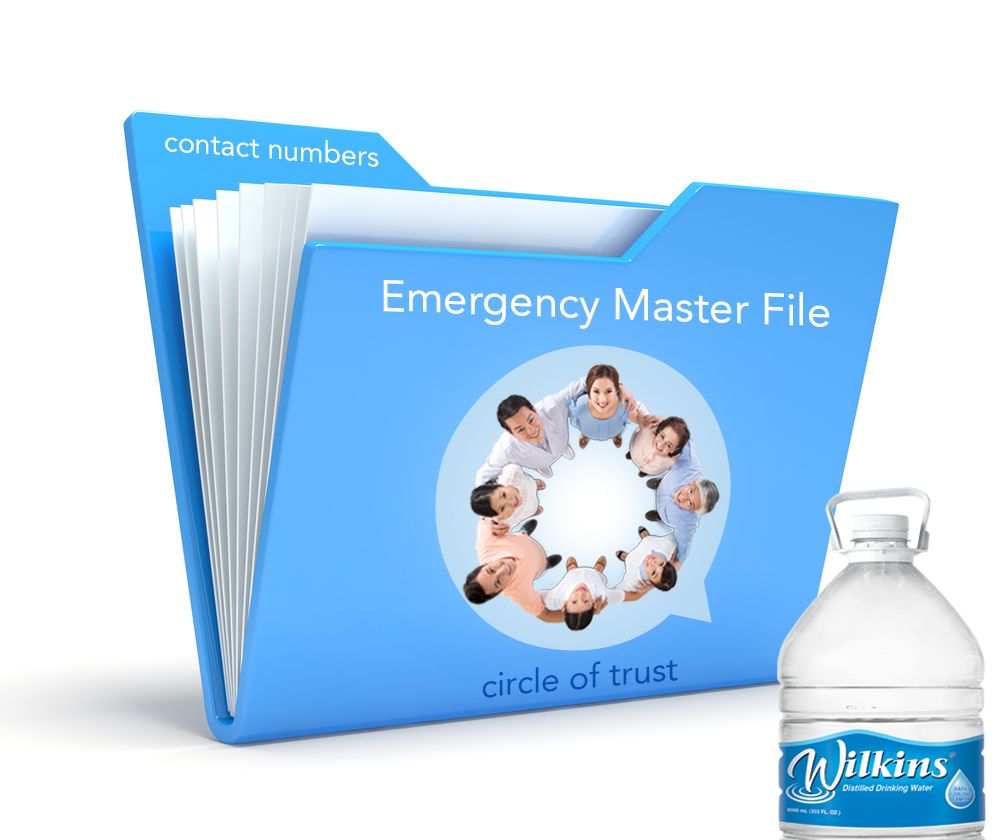 Spotted at the event were celebrity moms Nikki Valdez, Isabel Roces, Mikaela Lagdameo-Martinez and Andi Manzano-Reyes who gamely joined the activities showing simple life hacks for kids.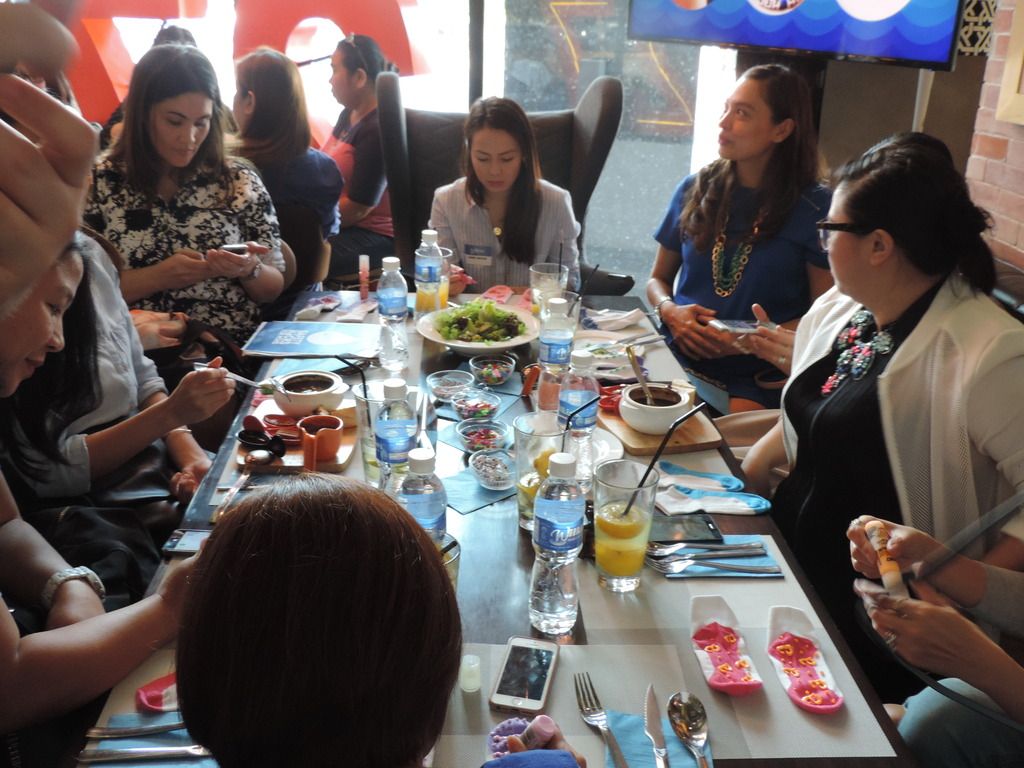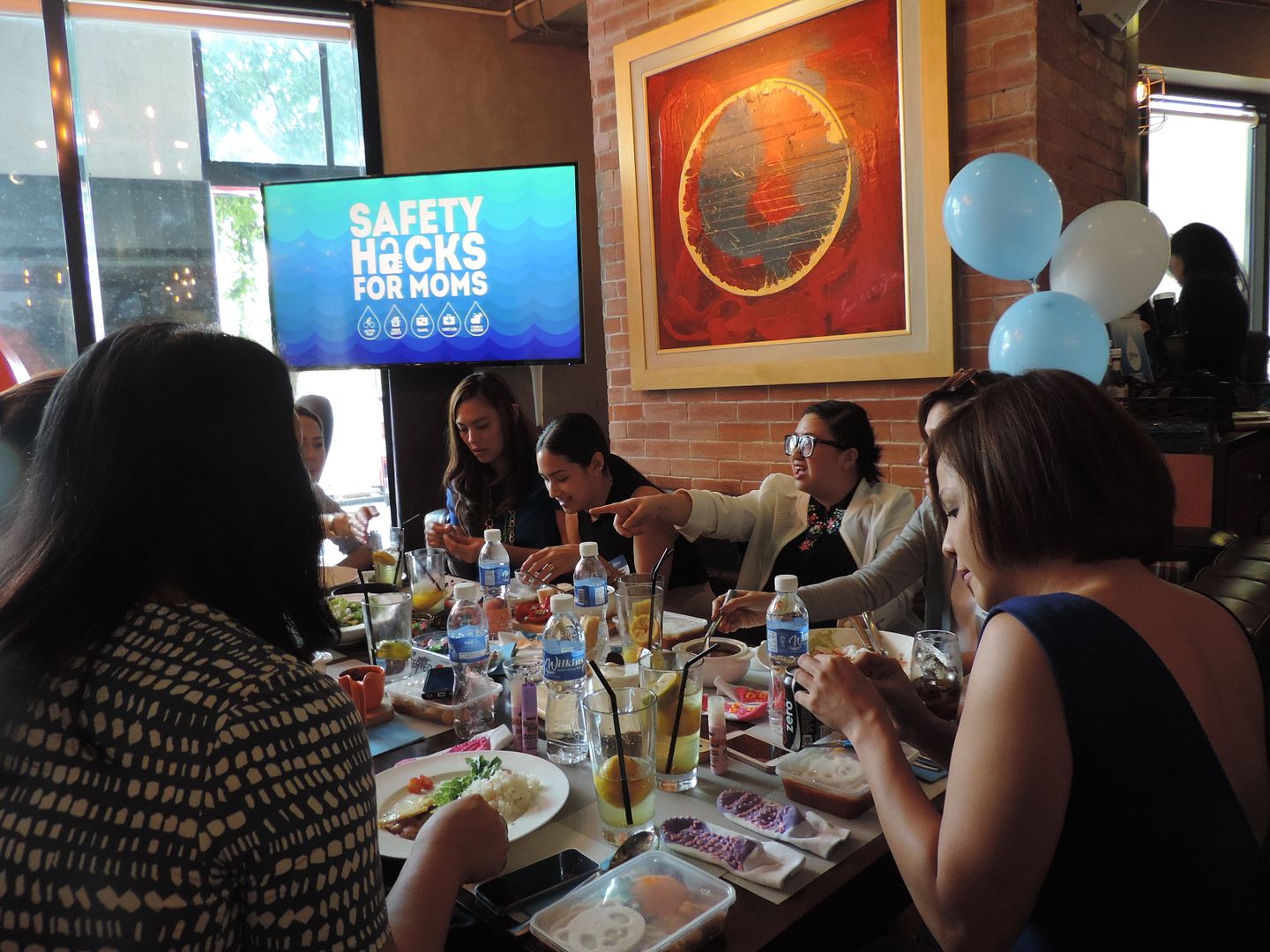 Several mommy bloggers were also asked to share their own life hacks at home.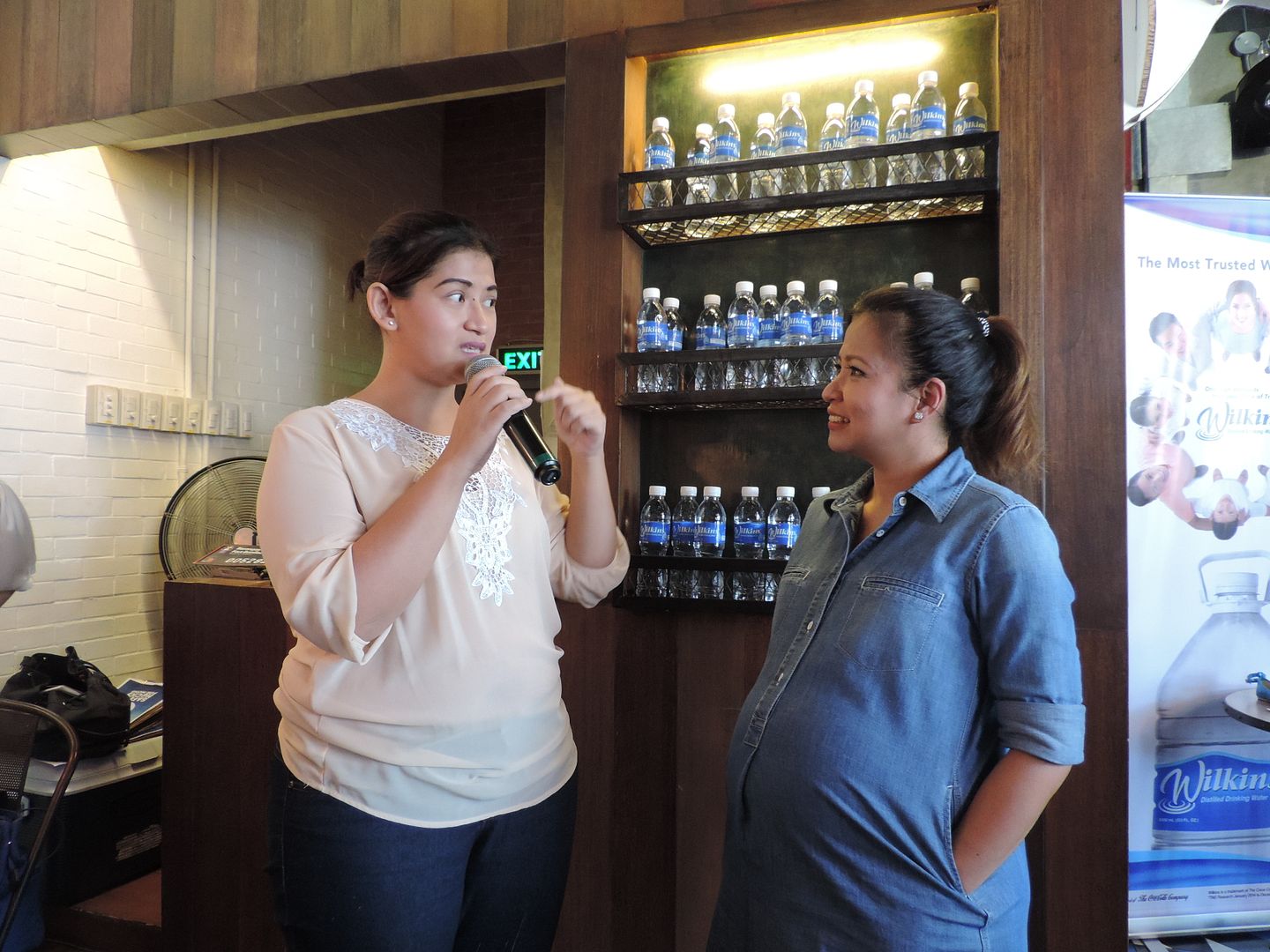 What about you? What life hacks do you do at home to ensure that your family is safe? To get more helpful tips, visit
Wilkins Facebook page
today.