Last Thursday, October 15, 2015, grade 4 LSGH pupils came to school wearing costumes of different countries in celebration of United Nations Day. Justin wore an Egyptian pharaoh's costume that we bought at SM Department Store for a little less than Php1,000.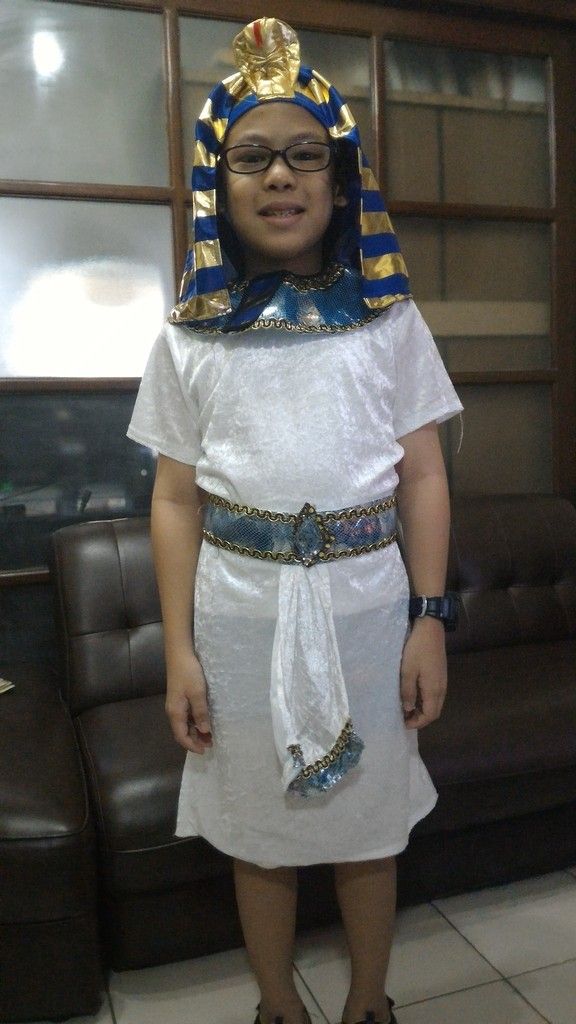 This Egyptian pharaoh's costume consists of a white tunic with wide sleeves above the elbow, a gold headpiece with blue trim, a collar of the same color combination, and a matching tabard belt. He had to wear an undershirt and rash guard shorts underneath the tunic because it's made of sheer fabric.
What did your kids wear to school on United Nations Day?