As a mom, I constantly worry about my son's health and safety, especially if I'm not around to protect him. Does he get hurt in school? Is someone bullying him inside the campus? Does he get fair treatment in class? Is he able to finish his school snacks and lunch? Like all moms, I want to see my son happy, healthy and safe whether he's at home, in school, in church or somewhere else. And I'm pretty sure that he's getting tired of my nagging reminders every day that one time he blurted out, "I already know that, Mommy. Stop worrying, okay?"
Now, I realize that my constant worrying and uncertainties prevents him from living his life to the fullest and having a #LakingAmazing childhood. After all, my son is really just a kid, an energetic 9-year-old who wants to play, explore and do crazy things, no matter the peril. Good thing there's NIDO 5+ to assure this paranoid mom that everything is going to be alright.
NIDO 5+
NIDO 5+ is a school-age powdered milk drink for children aged 5 years and older from Nestle Philippines. It is the only milk brand with Lactobacillus PROTECTUS®, millions of live good bacteria, that helps build children's bodily defenses. It also has CALCI-N® which helps build healthy bones by providing better calcium absorption. Plus, it contains DHA, ALA, LA, Folic Acid and Taurine for optimal brain development.
Limited Time Offer
To develop your children's creativity and begin your children's
#LakingAmazing
journey, 1.2kg packs of NIDO 3+ and NIDO 5+ with
Free Crayons from Crayola
will be available in all leading supermarkets nationwide for a limited time only.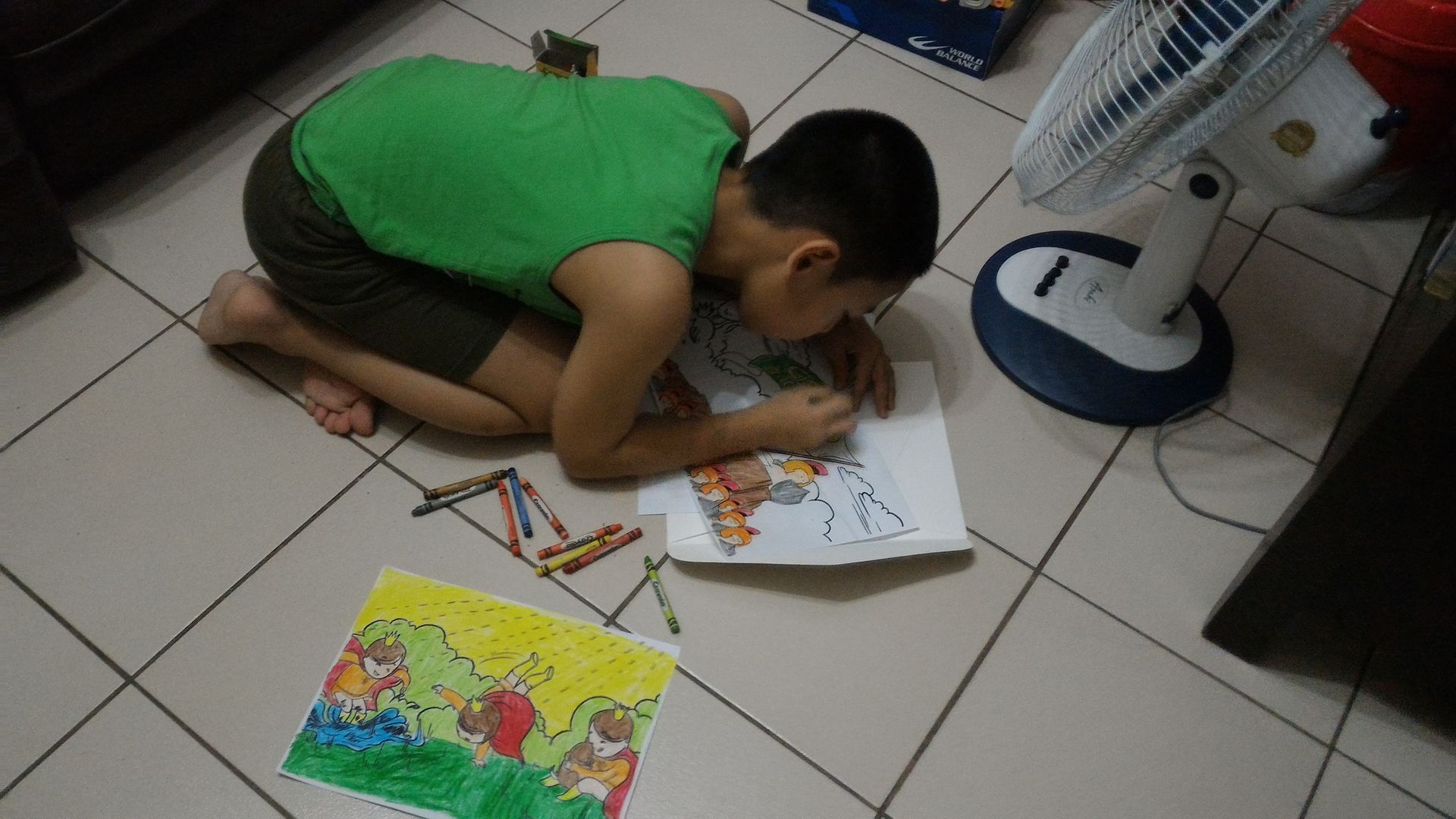 My son really enjoyed this coloring activity. Your kids, too, will have more colorful moments and fun-filled hours spent making
#LakingAmazing
memories with this Crayola bundle. Hurry, avail this promo offer while supplies last!
To know more about this promo and to get tips on how to give your kids a
#LakingAmazing
childhood, visit
www.lakingamazing.ph
.