Last Monday, June 8, was our son's first day in school. He is now officially a 4th grader. How time flies! To be honest, we aren't ready for school yet, and if he had his way, our son would have wanted to extend his summer vacation.
Going down for his school service with his crisp uniform, fairly new black shoes and school backpack
He has grown bigger and taller, so we had to buy him new uniforms. He didn't bring his
Hawk trolley bag
to school last Monday as they were asked to bring a small bag only for the entire week, hence, the backpack.
I went with him to class that day to see his new classroom, to meet his new homeroom adviser and to take a mandatory first-day-of-school photo inside the classroom.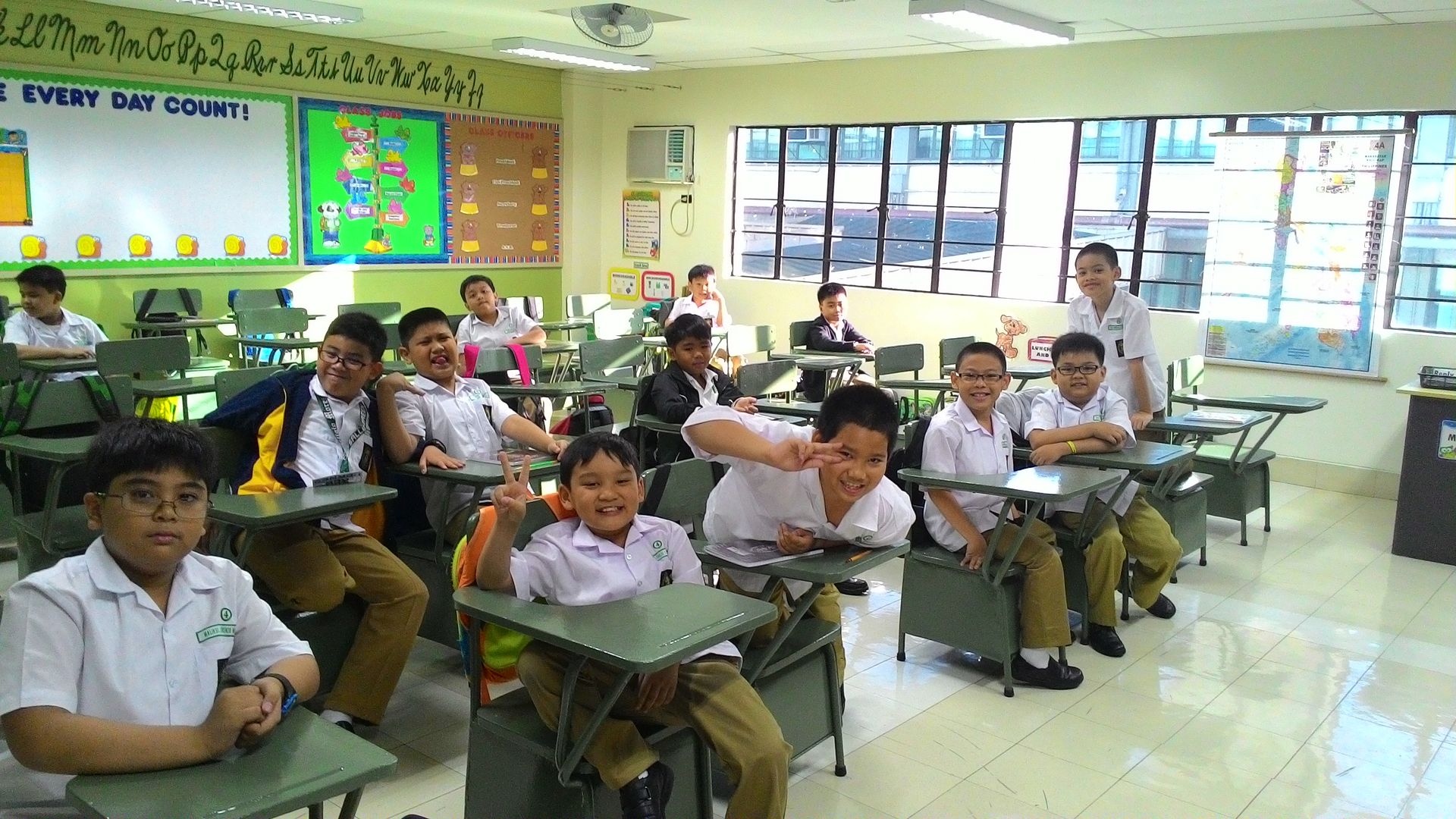 He was excited to go to school to see his classmates and friends but a bit apprehensive about their new teachers. He was hoping to have teachers who are not so strict. They will be meeting all of their subject teachers today and will be following their official class schedule starting next Monday.
As Grade 4 students, they are now being trained to be independent. They now have their snacks and lunch at the school canteen, but he hasn't been able to eat properly in school since Day 1 due to lack of time. He also goes home later than 4:00p.m. every day because class dismissal is at 3pm and he still has to wait 40 more minutes before his school service departs.
There will certainly be major adjustments for our son this school year, but I hope that he will adapt quickly to these new changes in his school routine. You can do it, son! Mommy and Daddy are here to help you in any way we can.