My daily skincare regimen is pretty simple. I wash my face with a gentle cleanser morning and evening. On nights that I'm too tired to do that, I just use wet wipes to get rid of the dirt that has accumulated on my face throughout the day. Also, all I need when going out is press powder on my face to prevent the greasy look and to appear, well, presentable. It wouldn't hurt to have some color on my lips, too. So it's basically low-maintenance skincare for me. Just recently, a very good friend shared her latest product discovery, and she wanted me to try it. She sent me a tube of Skinria Smart 4.0 CC Cream, a product made in Korea.
Skinria Smart 4.0 CC Cream, Php1,100
The Skinria Smart 4.0 CC Cream is the new and upgraded BB cream that provides both skincare and makeup benefits. It gives the skin a radiant glow while keeping the surface moist and firm. It is a one-step 8-in-1 CC Cream made of quality natural ingredients such as plant callus culture extract (a patented extract made from green tea, cactus, tomato, carrot, lotus flower), profolis extract, bifida ferment lysate and ceramide. According to the product label, it is a complete combo (moisturizing, whitening, anti-wrinkle) for all skin tones.
8-in-1 Benefits of Skinria Smart 4.0 CC Cream Provided by the Product Supplier
1. It keeps the skin moisturized the entire day.
2. It functions as a primer, concealer and sunblock.
3. It protects the skin from the sun's harmful rays with its SPF34 PA++.
4. It contains adenosine, which improves the appearance of wrinkles.
5. It contains niacin arnide, which brightens the skin's complexion.
6. It makes the skin appear plump and youthful.
7. It covers stretched pores and blemishes, giving the skin a smooth and clean finish.
8. It won't irritate the skin because it doesn't contain paraben, alcohol, artificial coloring, mineral oil and animal-derived substances.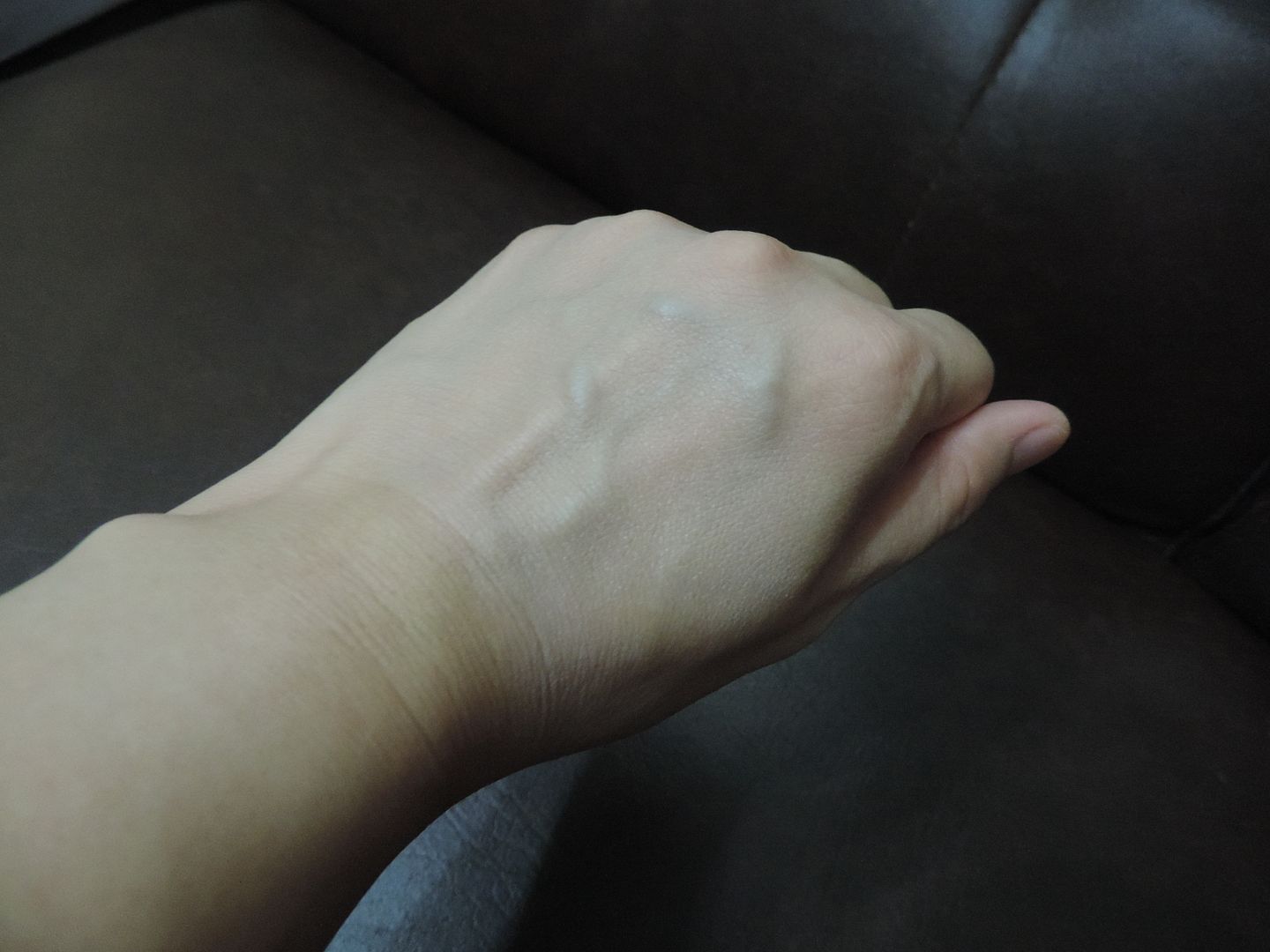 Unblended and blended patch
Here, you'll notice that that this CC Cream is a shade lighter than my natural skin color. My friend already told me to use just a teeny-weeny amount of this CC Cream on my face, so that's what I did.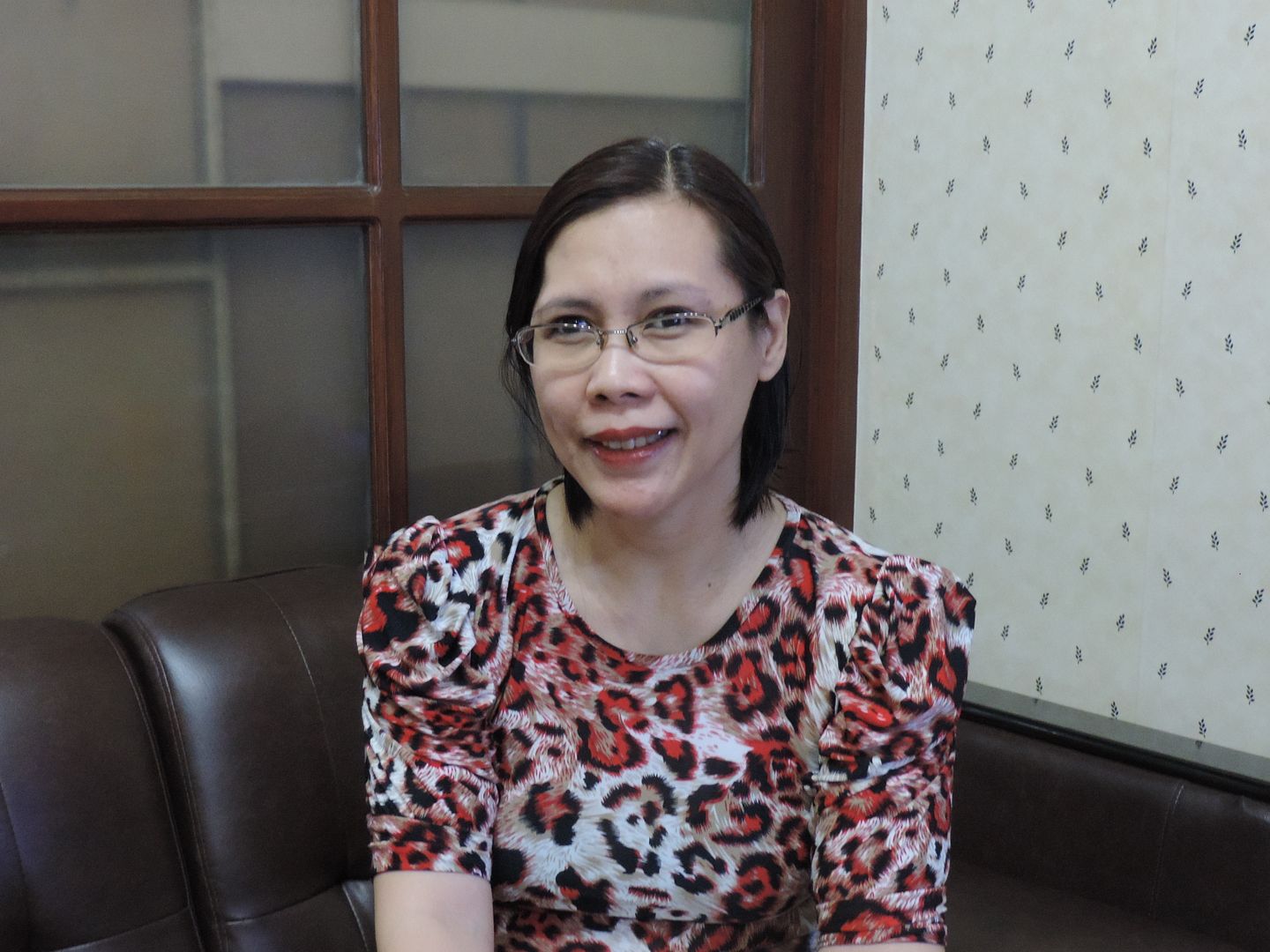 Before and after application of the Skinria Smart 4.0 CC Cream
While my face looks slightly lighter in the right photo, the color difference is hardly noticeable compared to the blended hand swatch photo because I only used a very small amount of this CC Cream on my face.
My Experience with Skinria Smart 4.0 CC Cream
Pros
• The non-messy pump applicator dispenses just the exact amount of CC Cream I need.
• I only need a small amount of this CC Cream to cover my entire face.
• It is easy to apply, it is non-greasy, and it is easily absorbed into the skin.
• It covers imperfections and makes the skin clear and radiant.
• It provides better protection from the sun because it has higher SPF.
• It lasts all day long, especially if you set it with press powder.
• I can wear this CC Cream alone.
Cons
• I hope that they can include product information in English for every purchase of this product so that potential users would know beforehand all the benefits that they could gain from using it.
• It is not ideal for medium to dark skin tones. It works best for those with very light skin complexion.
For me, the benefits of using Skinria Smart 4.0 CC Cream far outweigh the drawbacks, so I'll continue using it. I also highly recommend it to women with fair complexion.
You can order this product by email (alim.5moms@gmail.com) or by text (0949 83323839). They have an ongoing promo; you can get this product for only Php880, instead of the regular price of Php1100.