We went to the beach early on our last day at Dos Palmas. That's because we meant to snorkel and avail some of their spa services. We didn't have time to do those, however. That's because my son had other plans at the beach.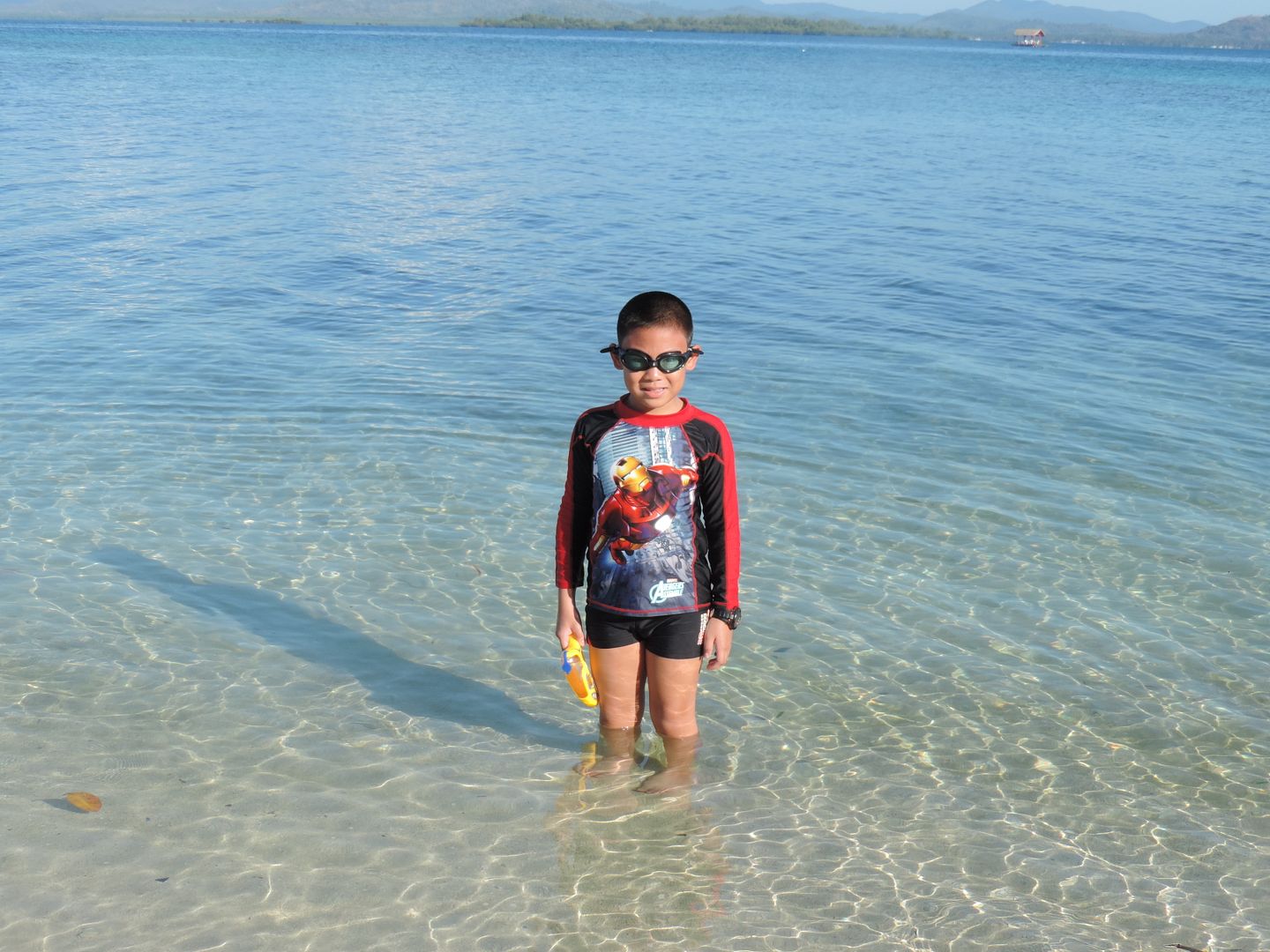 We spent more than an hour at the beach before deciding to have breakfast at
Kara-e-nan Restaurant and Bar
.
Our buffet breakfast was delicious as usual.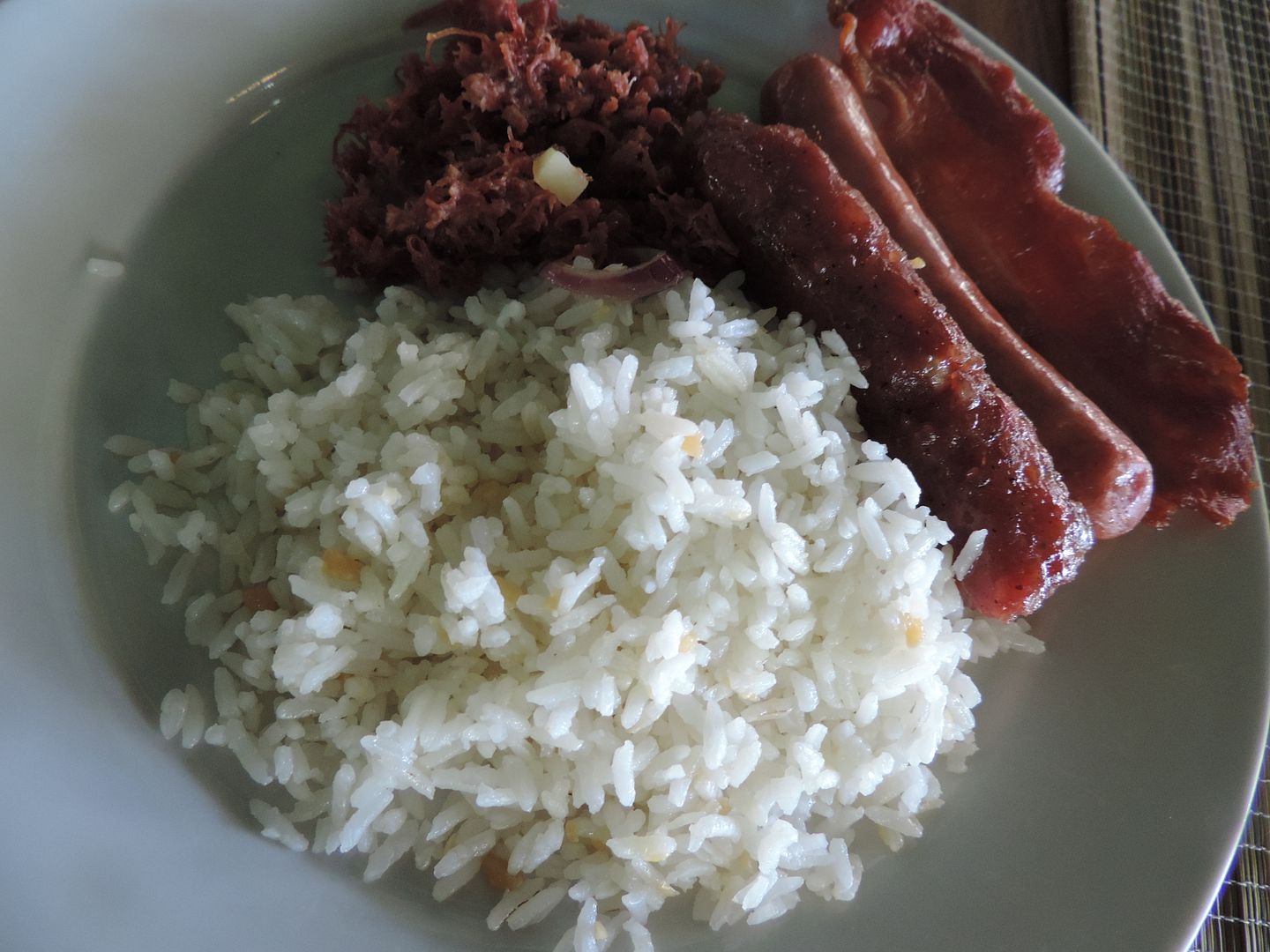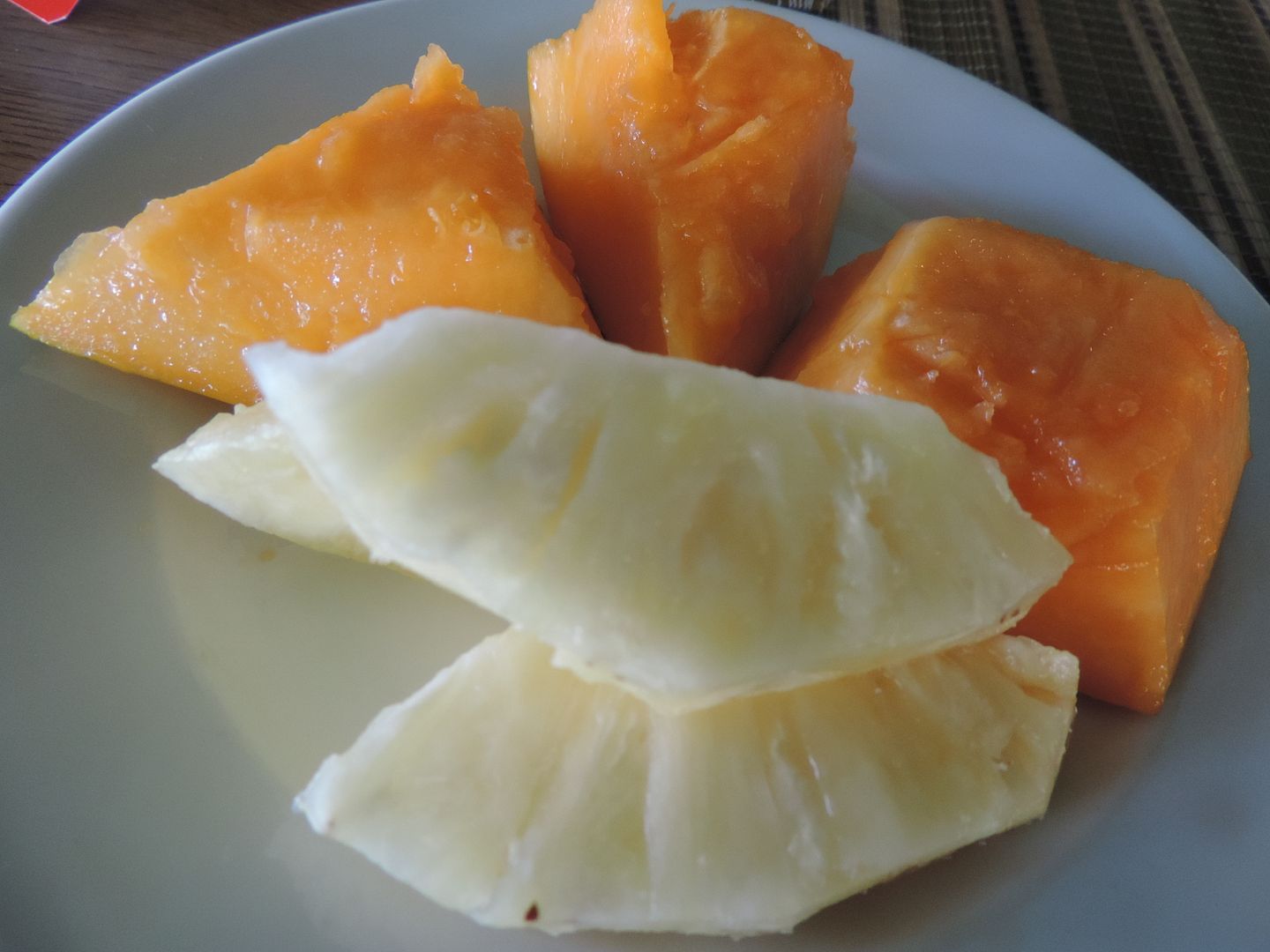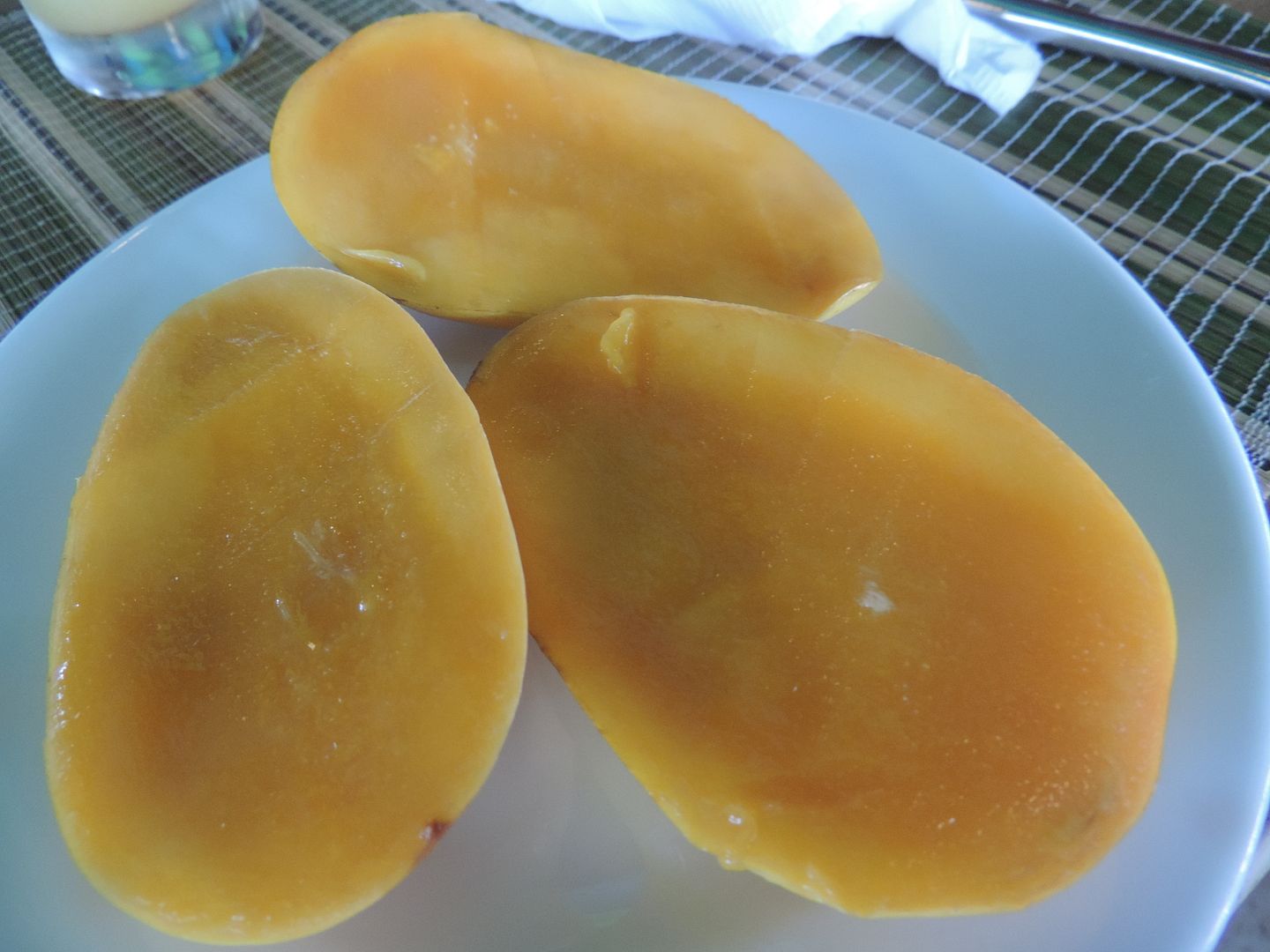 After eating, we went back to the beach again because my son wanted to catch a
kolokoy
(seashore crab).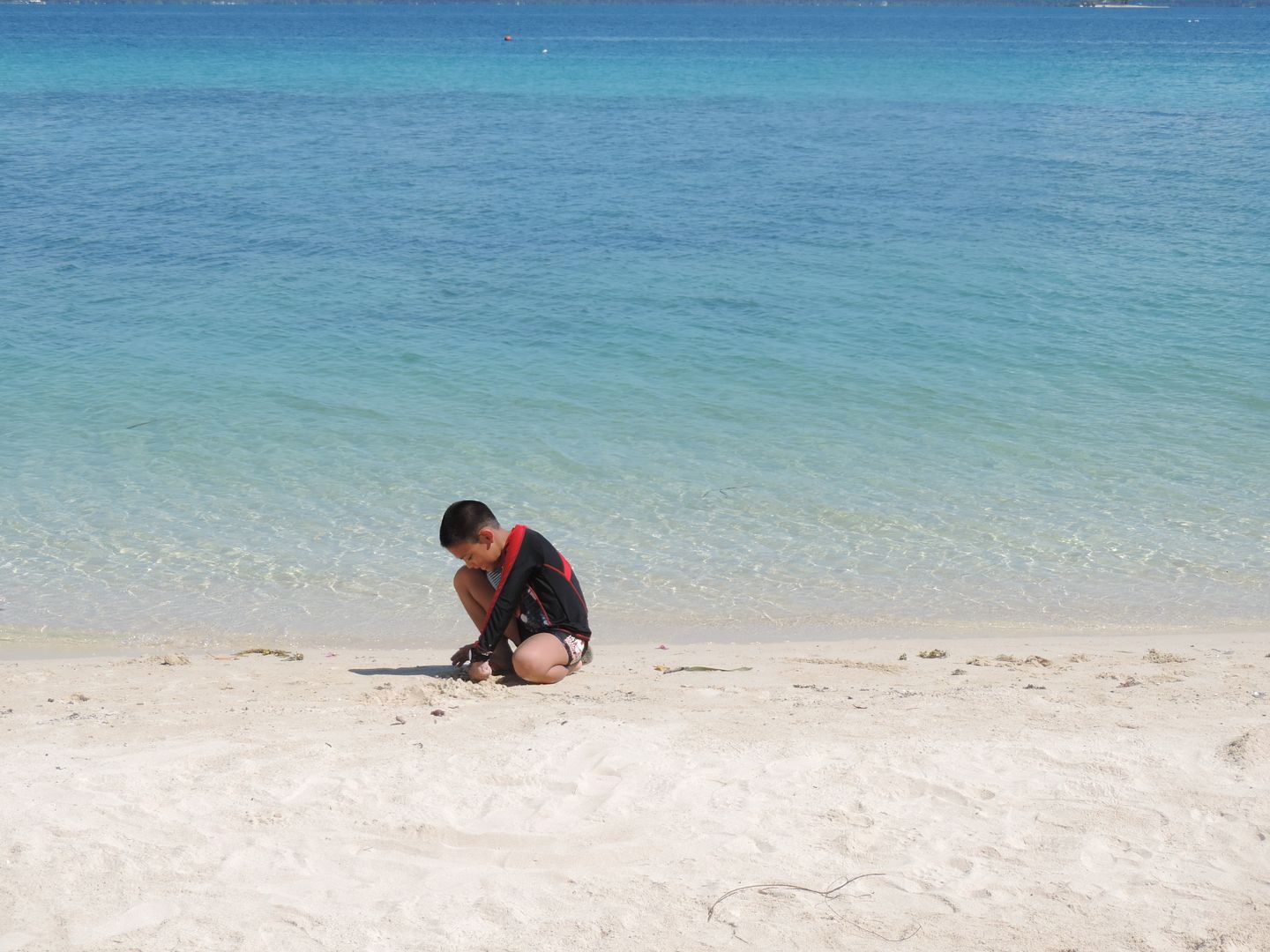 He managed to find a few
kolokoys
, but he set them all free before we left Dos Palmas. On our way back to our room to prepare our things before going home, we managed to take pictures of birds on trees and a school or fish in shallow water.
And then we're ready for more picture taking.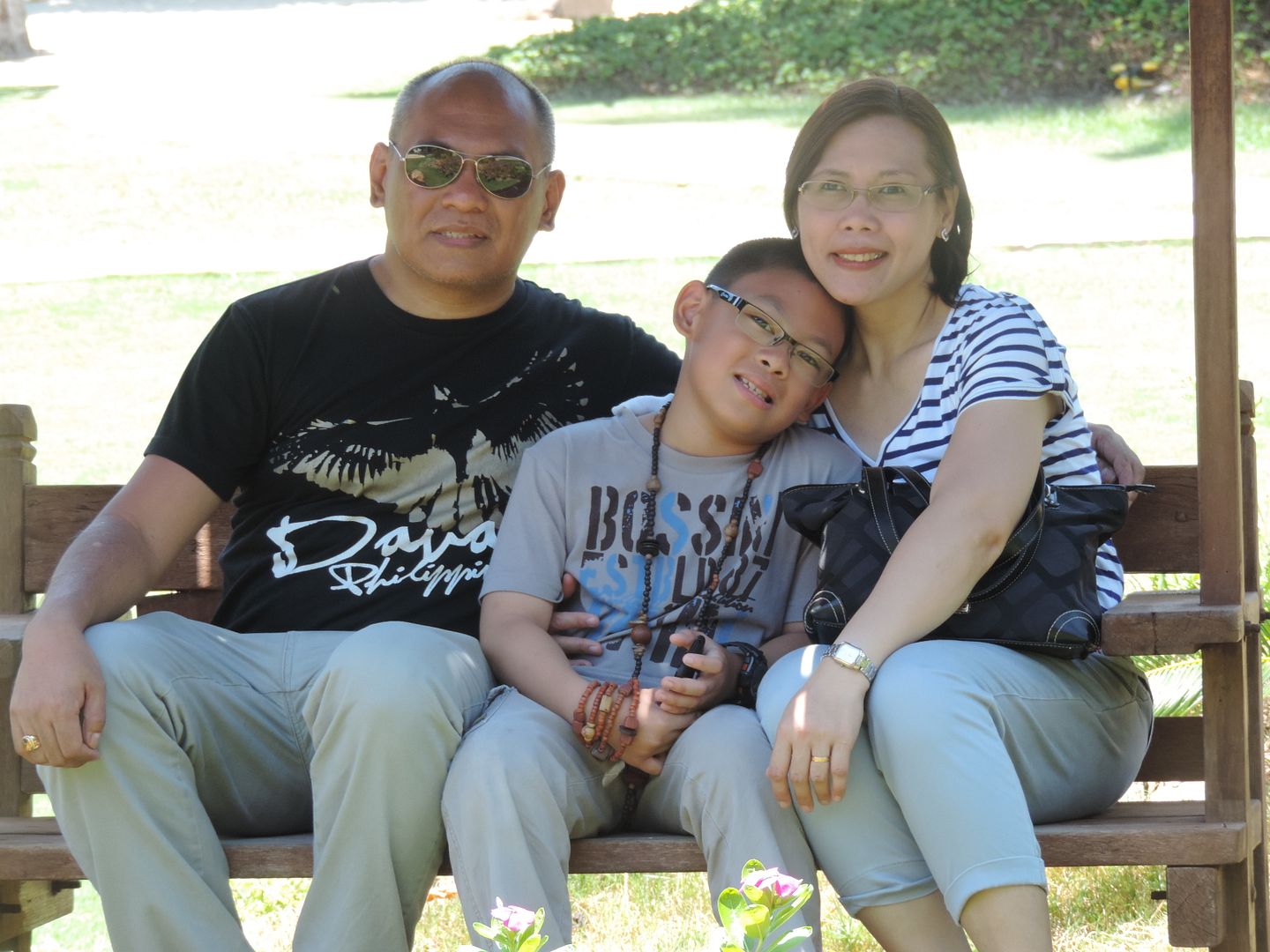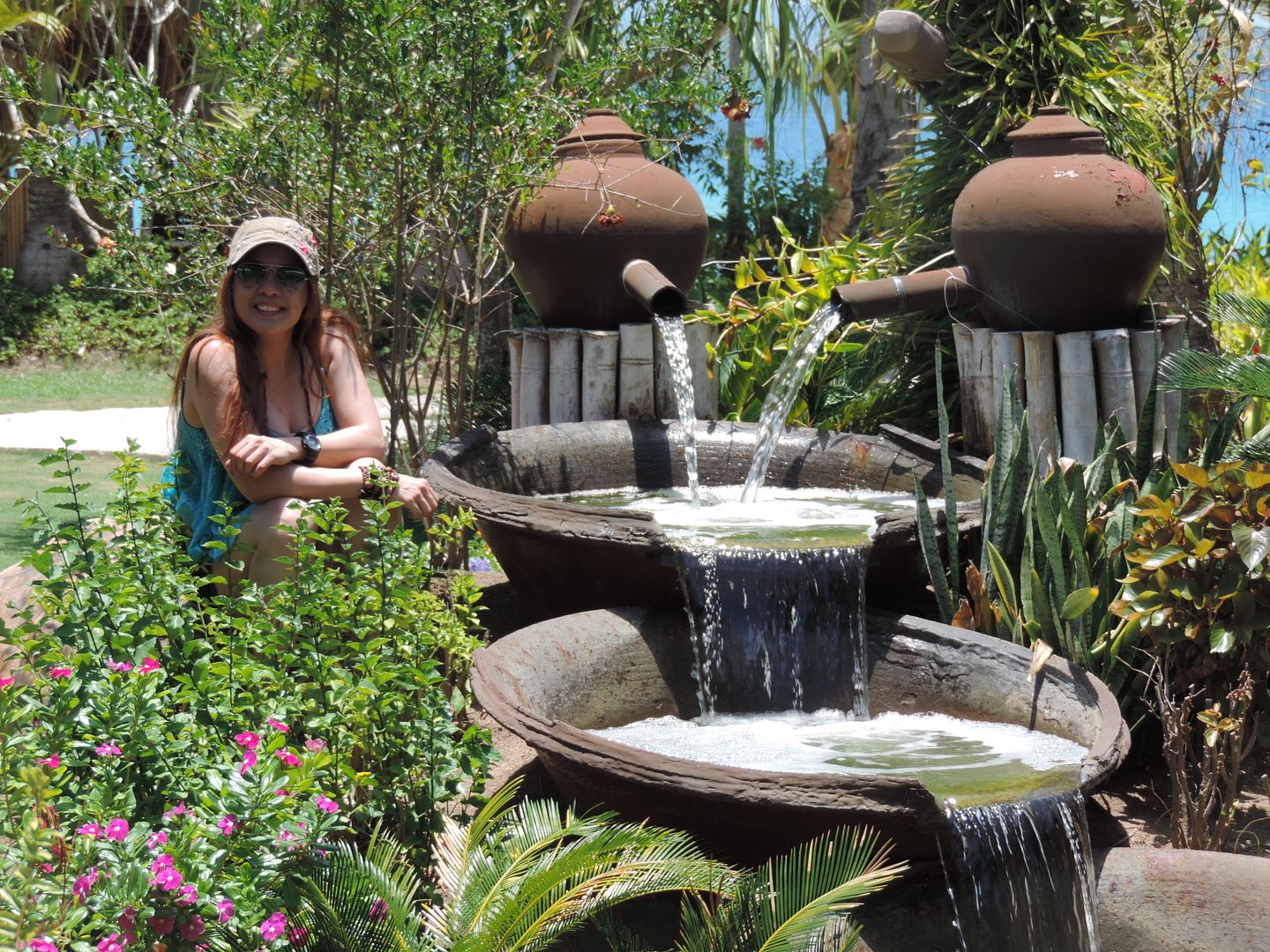 And more…
And then, just like that, our 3-day, 2-night vacation at Dos Palmas is over.
What We Like about Dos Palmas Island Resort & Spa
• It is very clean and well-maintained.
• It is not crowded.
• The staff are respectful and friendly.
• The food at Kara-e-nan Restaurant and Bar is generally good.
• There's an abundance of fresh fruits at the resort's restaurant.
• The beach is beautiful with its powdery white sand and clear blue waters.
• The infinity pool is gorgeous.
• The Jacuzzi is so relaxing.
What We Didn't Like
• There was no TV in the Beach Villas. Only the Executive Villas have TVs.
• Wi-Fi is available but limited to the restaurant area, and it usually has a weak signal.
• There is a 1-hour brownout in the morning and another hour in the afternoon, so ordering any food item with ice, like Halo-Halo, during these hours is not possible.
• • Hair conditioner is not included in the toiletries provided for the guests.
• While bicycles are provided for the guests to avoid the long walk from their villas to the restaurant, pool or the beach, they are not always readily available and also, not all the guests know how to bike, so another mode of transportation for the guests will be highly appreciated.
Dos Palmas Island Resort & Spa
Arreceffi Island, Honda Bay
Puerto Princesa, Palawan
Manila Office: (632) 637-4226, 637-4236
Palawan Office: (6348) 434-3118
Email: info@dospalmas.com.ph