My son and I didn't sleep well on our first night at Dos Palmas because we're both namamahay (can't sleep at someone else's place), but his Dad had a very restful sleep, which according to him, was one of the best he's had in years. Our Beach Villa was located a little far away from the resort's restaurant, pool and the beach, so to save time, we're already dressed to swim every time we leave our room. The first thing we did on our second day at Dos Palmas was to have our buffet breakfast at the Kara-e-nan Restaurant and Bar.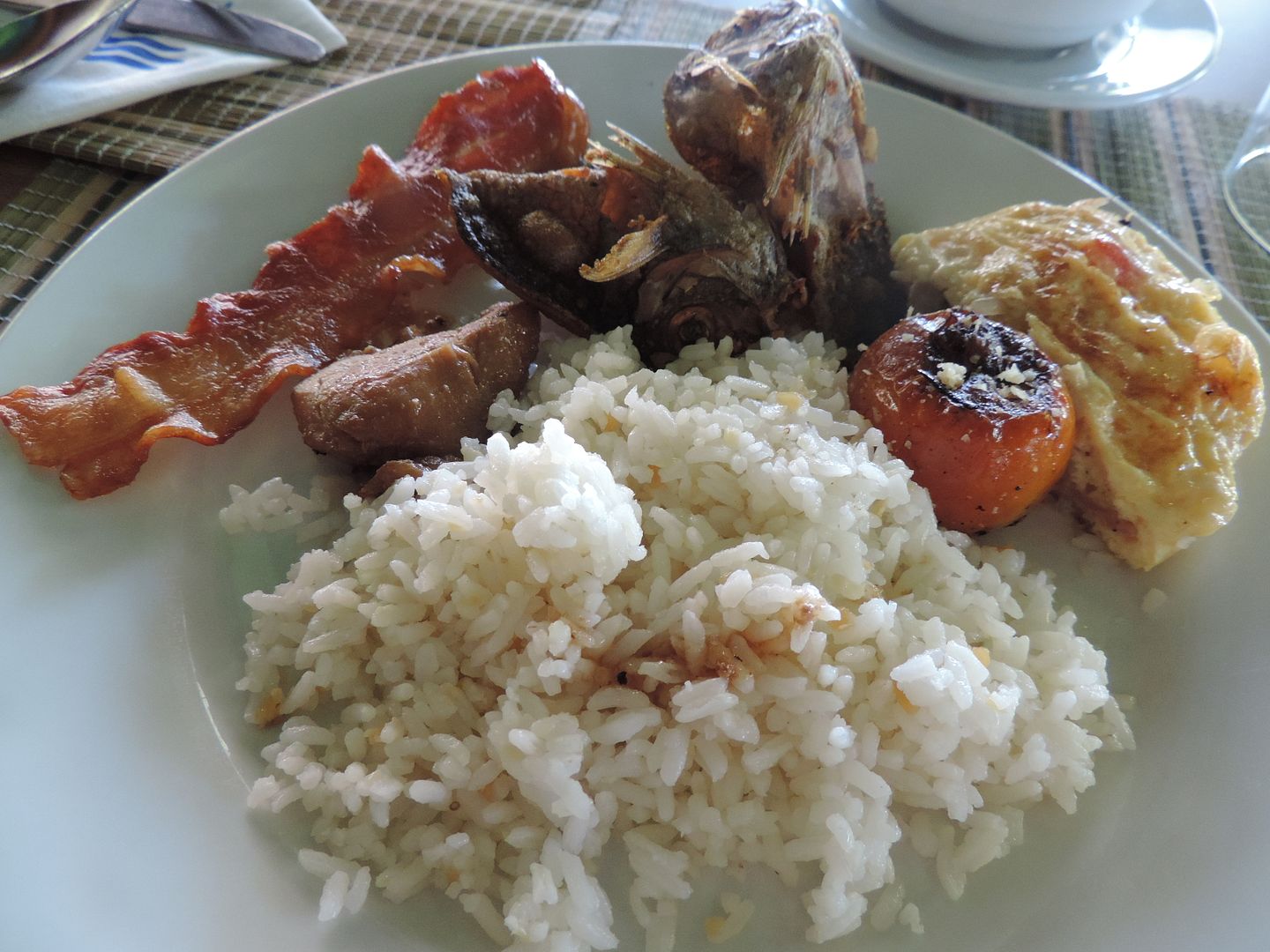 We enjoyed their breakfast buffet spread, especially the
Palawan Lamayo Danggit
(I'll blog about this soon in Delight My Appetite, so watch out for that) and the fresh fruits, but I wasn't able to take photos of all the breakfast food we had. Our next stop was the beach.
The scorching summer heat didn't prevent us from frolicking in the powdery white sand beach and plunging into the clean, clear blue waters. There weren't a lot of guests at Dos Palmas when we went there, so there were instances where the only people in the beach or in the infinity pool were us.
It was pool time again after the beach.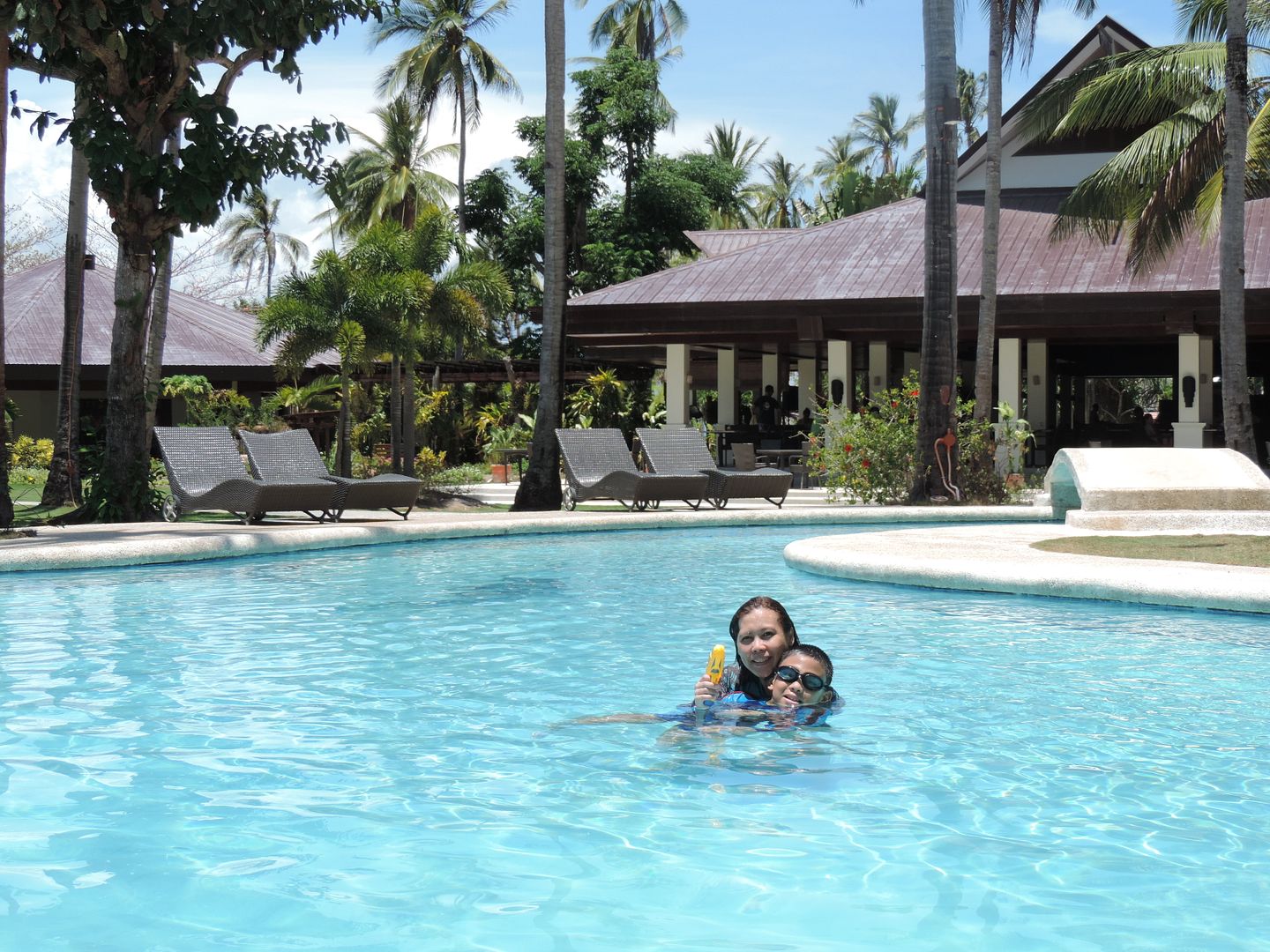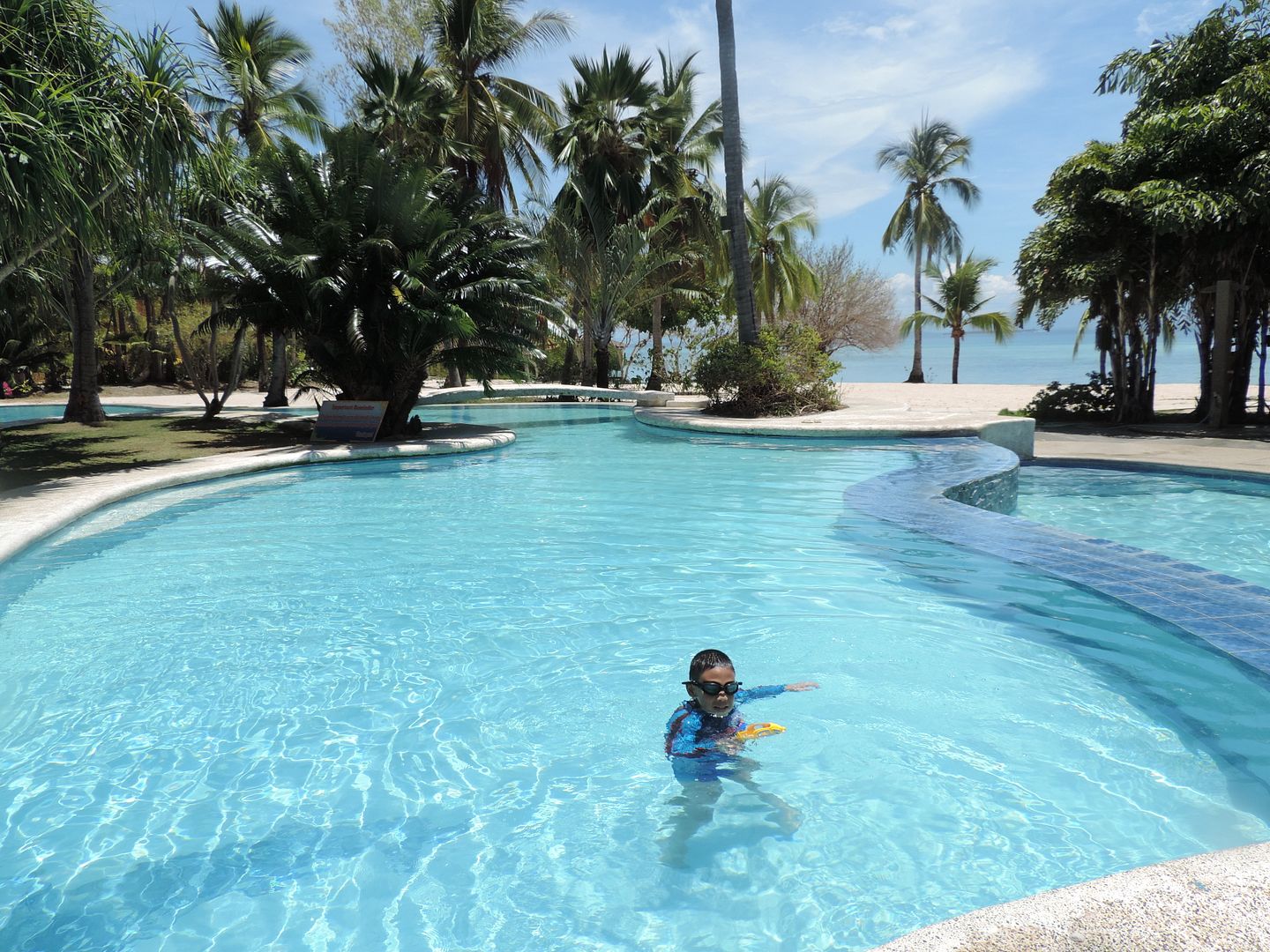 And of course, there's the Jacuzzi.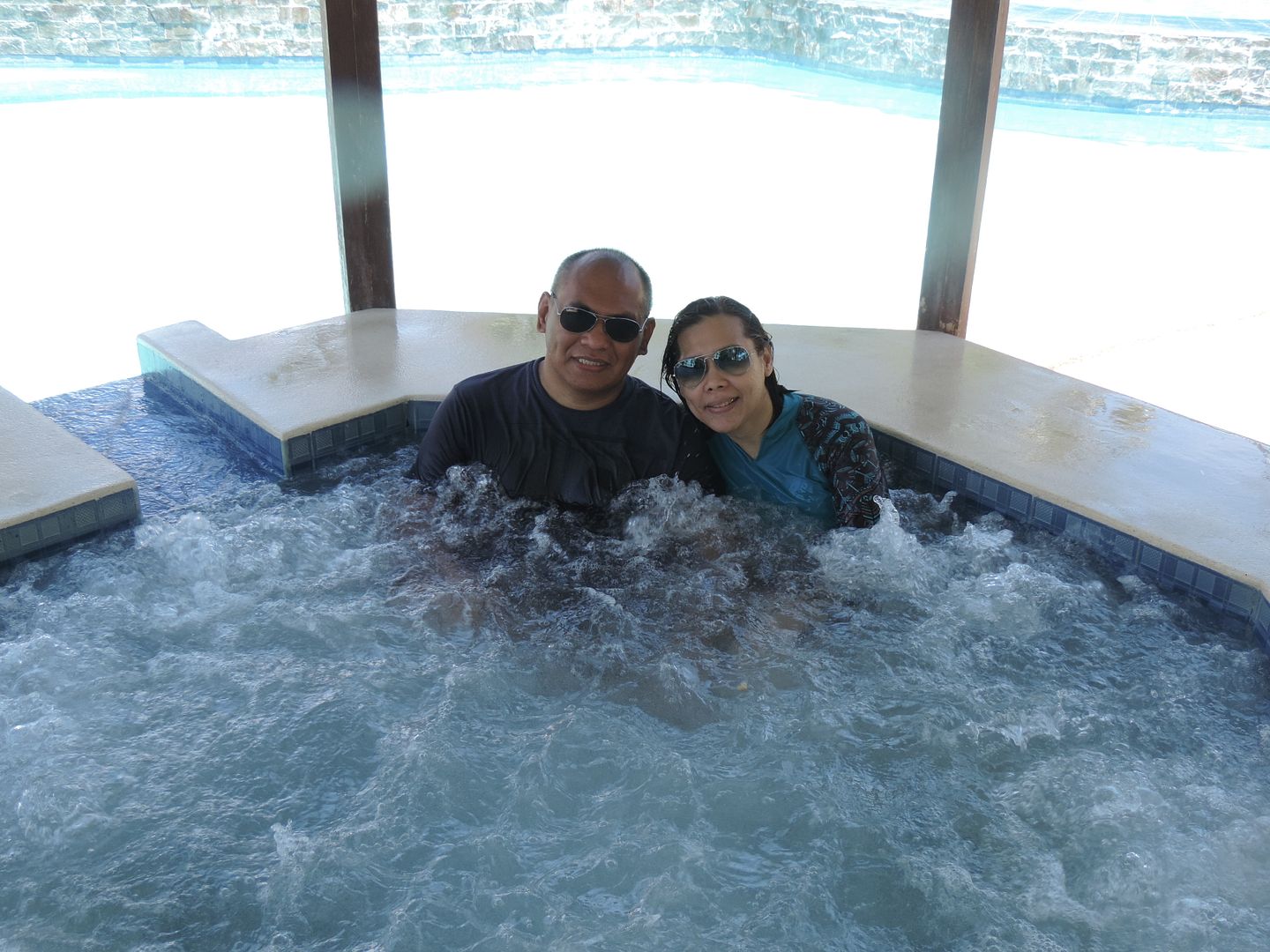 After swimming, we headed straight to Kara-e-nan Restaurant and Bar to have lunch which consisted of Crispy Kare-Kare, Pan-Roasted Laman ng Sariwang Isda, Golden Brown Waffle, Mais con Hielo and Halo-Halo.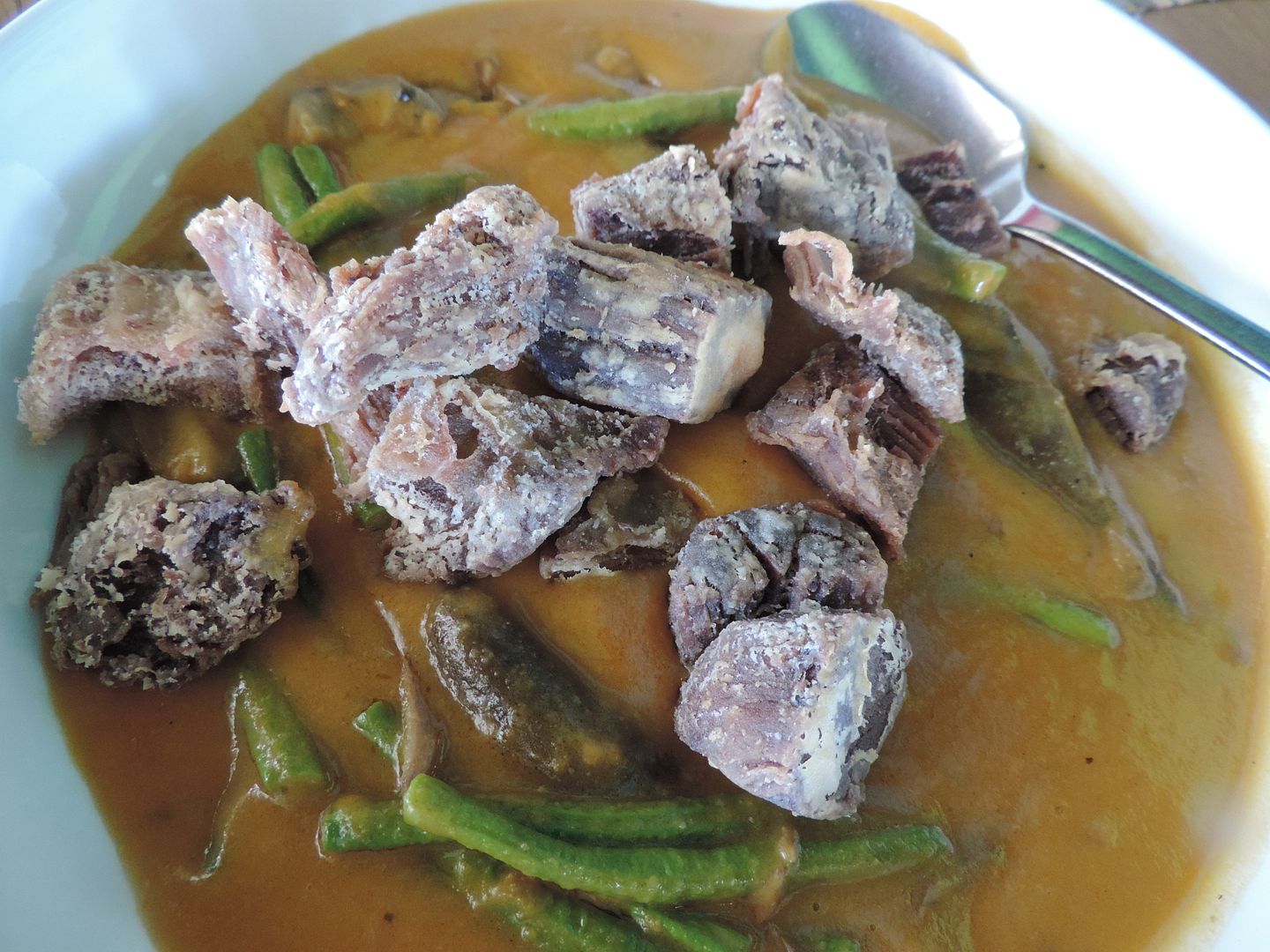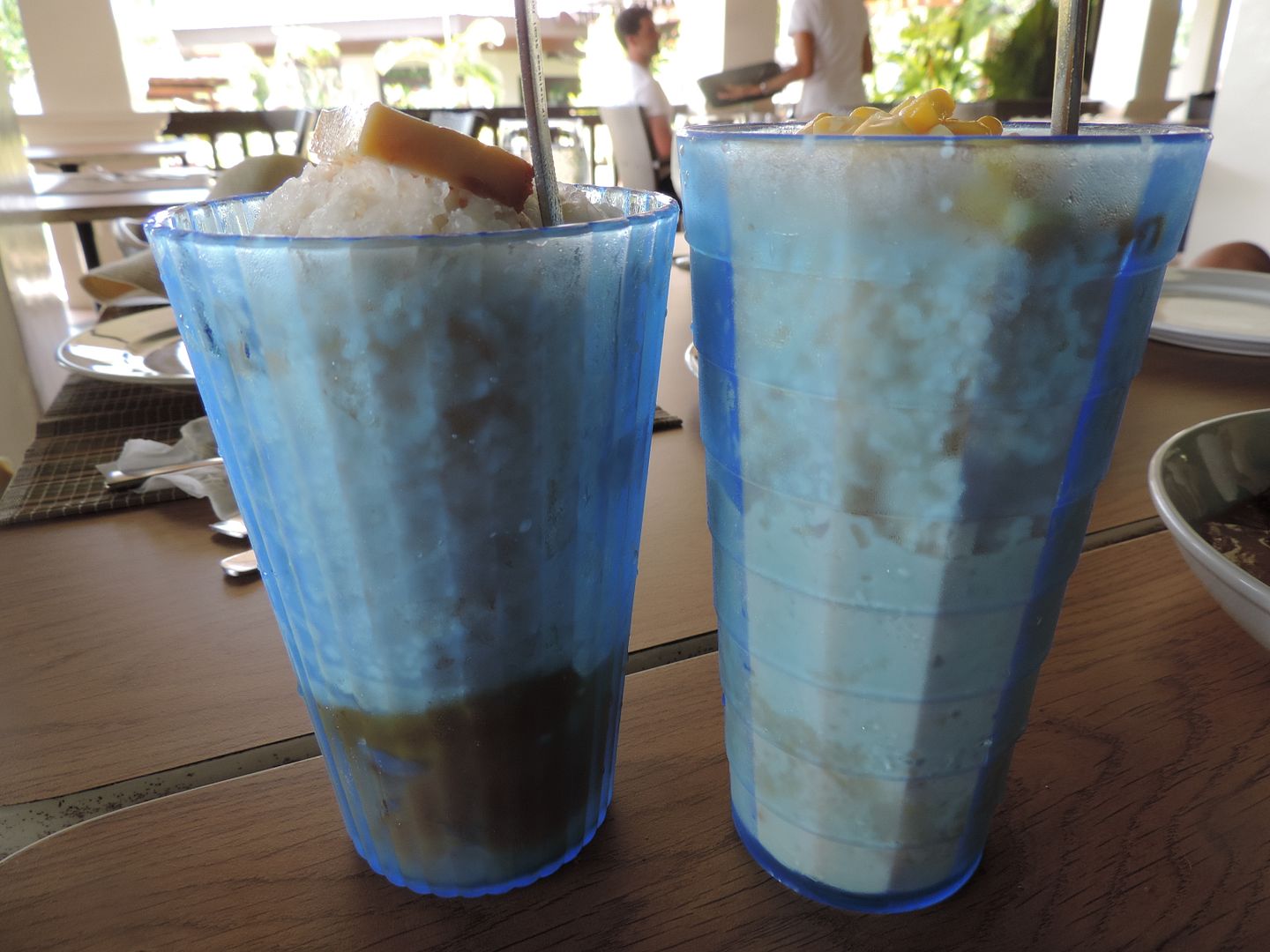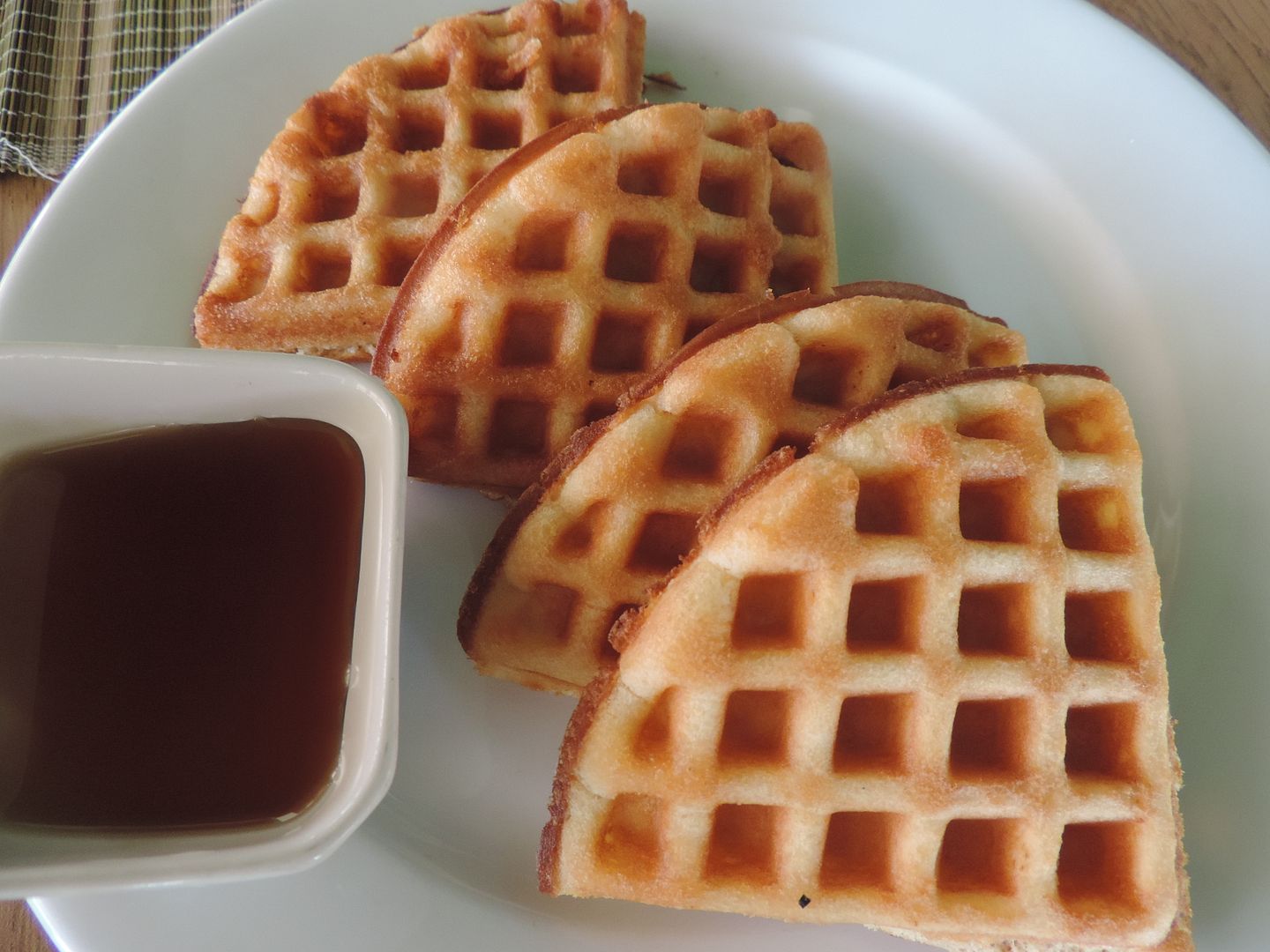 We rested for a while after eating, and then it was non-stop swimming again. Before we know it, it was already dinner time, and yes, we tried their buffet offering again because it included grilled blue marlin and squid, among other things.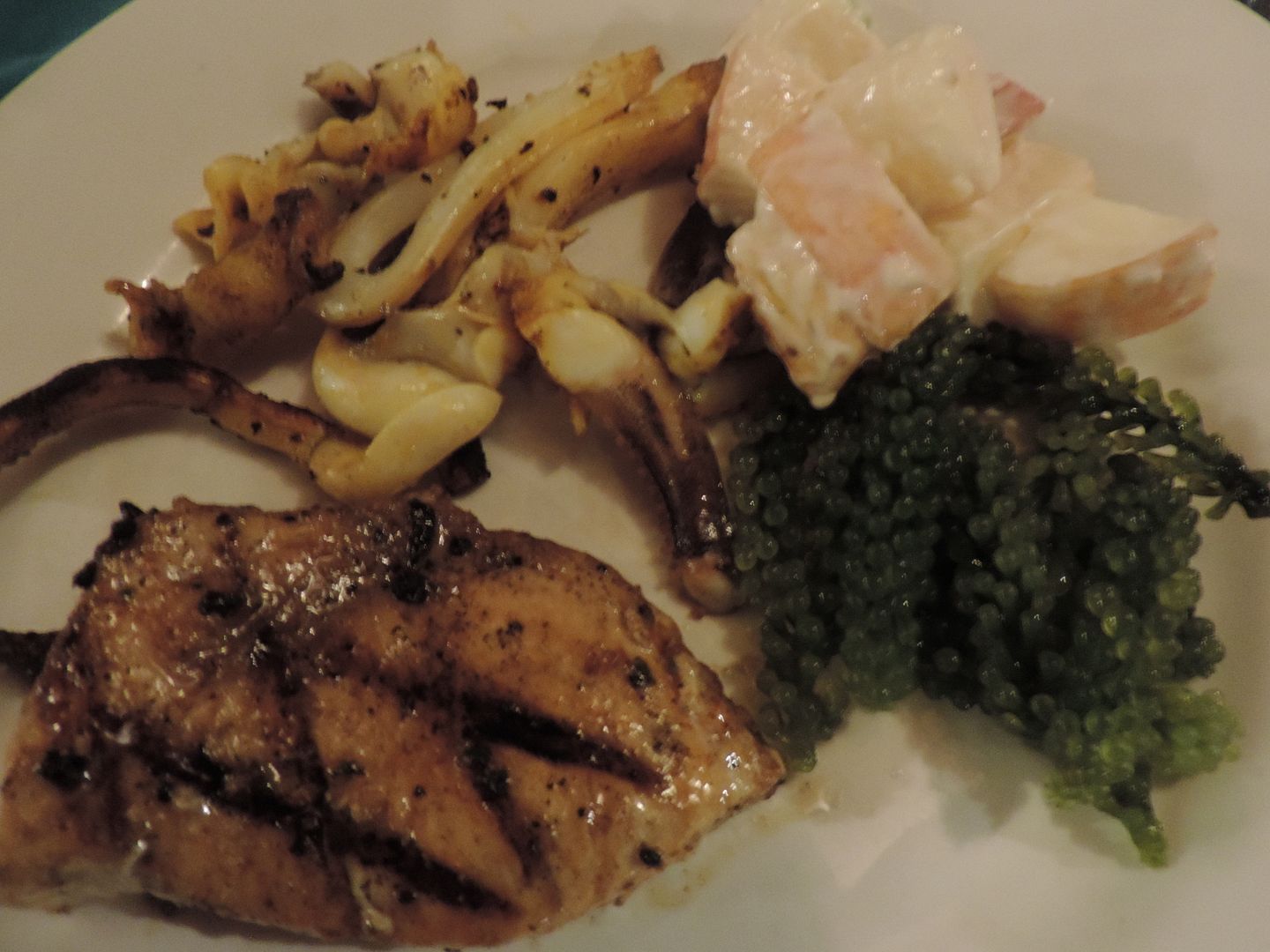 I went to our room ahead of the others, and that's when I got to browse the resort's Guest Services Directory which lists the following guest facilities and services of Dos Palmas:
• Kara-e-nan Restaurant and Bar
• Paranarian Spa with a lap pool
• Swimming Pool
• Tabu-an Souvenir and Sundry Shop
• Function Room
• Laundry Service
• Marine and Outdoor Sports Center
• PADI Certificate Diving Courses
• Fun Day and Night Dives for Certified Divers
• Introductory Dive
• Snorkeling/Skin Diving
• Bubble Maker
• Kayaking
• Basketball, Beach Volleyball and Soccer, Tennis, Badminton
• Indoor Amusement (Billiards, Table Tennis, Darts and Fusbol)
• Board Games and DVD Movie Library
• Computer Work Station and Printing Services
• Art Center
• Research Center
• Safety Deposit Box
• Medical Assistance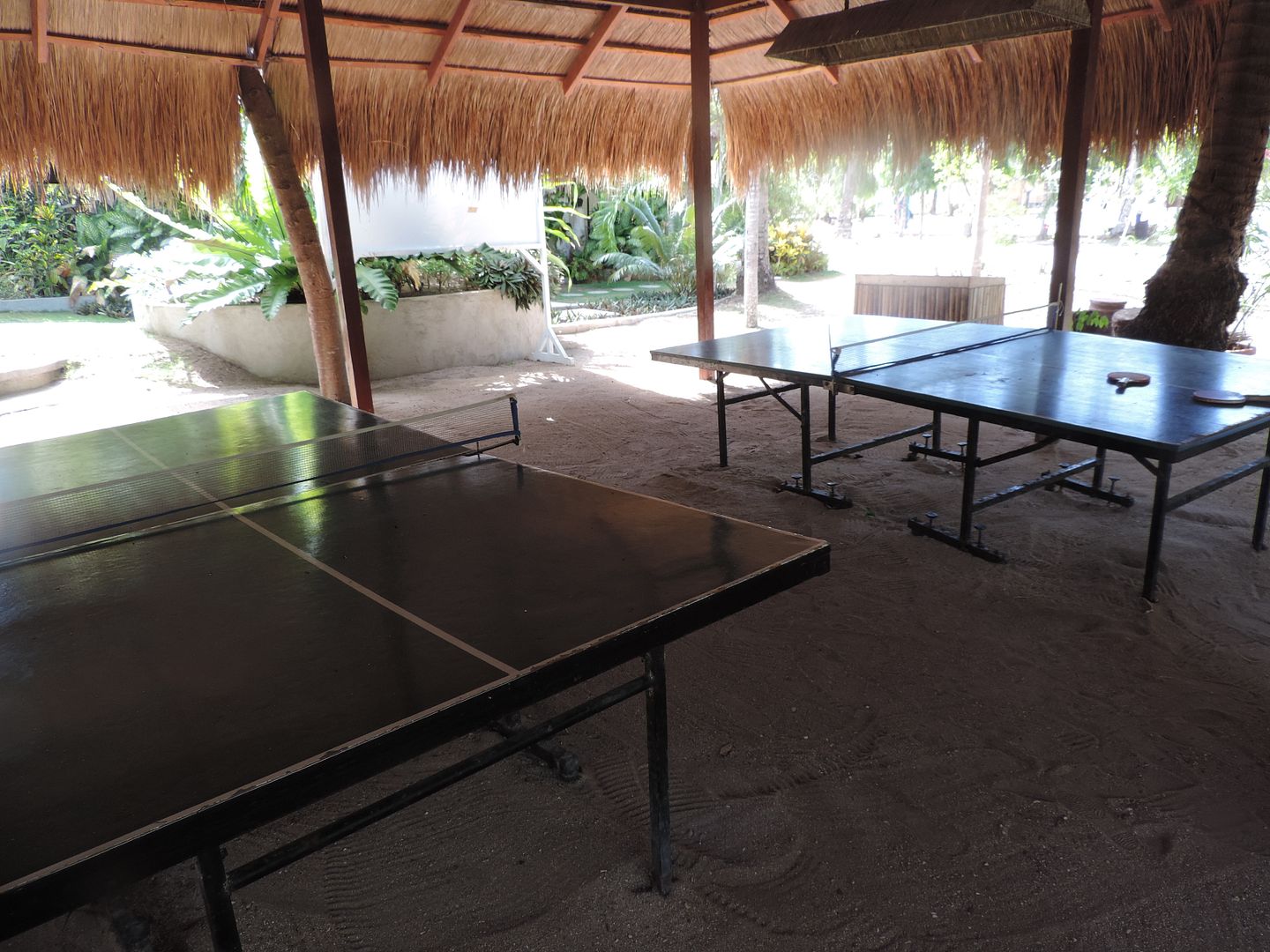 Dos Palmas licensed tour operators likewise offer an
Underground River Tour
,
Honda Bay Islands Tour
or a
City Tour
, all of which are subject to availability and prevailing weather conditions.
We went to bed earlier than we did on our first night at Dos Palmas because we wanted to get up early the next day to maximize our last day at this resort.
Dos Palmas Island Resort & Spa
Arreceffi Island, Honda Bay
Puerto Princesa, Palawan
Manila Office: (632) 637-4226, 637-4236
Palawan Office: (6348) 434-3118
Email: info@dospalmas.com.ph