When I received an invite to the Nickelodeon Kids' Choice Awards 2015 Screening Party, I said yes right away for three good reasons.
First, I know my 8-year-old son would enjoy this event. Second, the invite said three seats were reserved for me, so that means my son could really tag along. Third, it's already his summer vacation, so we're really looking for exciting places to go and fun events to attend. The timing couldn't be more perfect!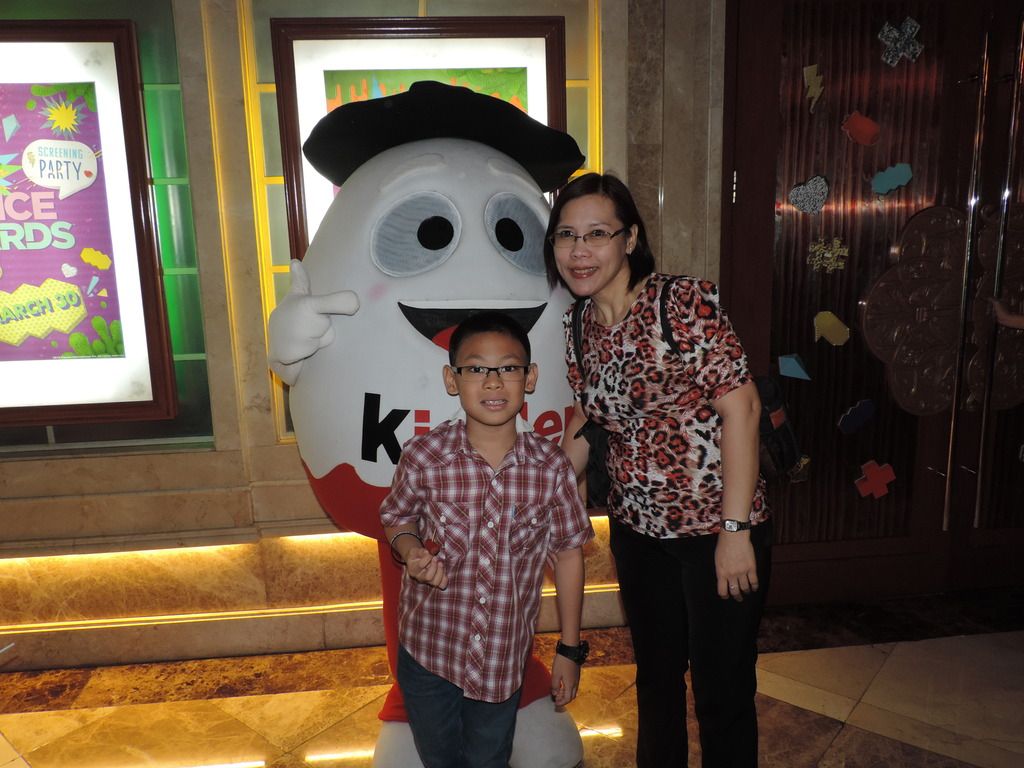 My son and I arrived early at the appointed pick-up point, waited a few more minutes for the other invitees, and arrived at Cinema 2 of Resorts World Manila with more than enough time to have photo opps, get freebies, roam around, and have a short chit-chat with fellow bloggers before we were finally ushered inside the cinema.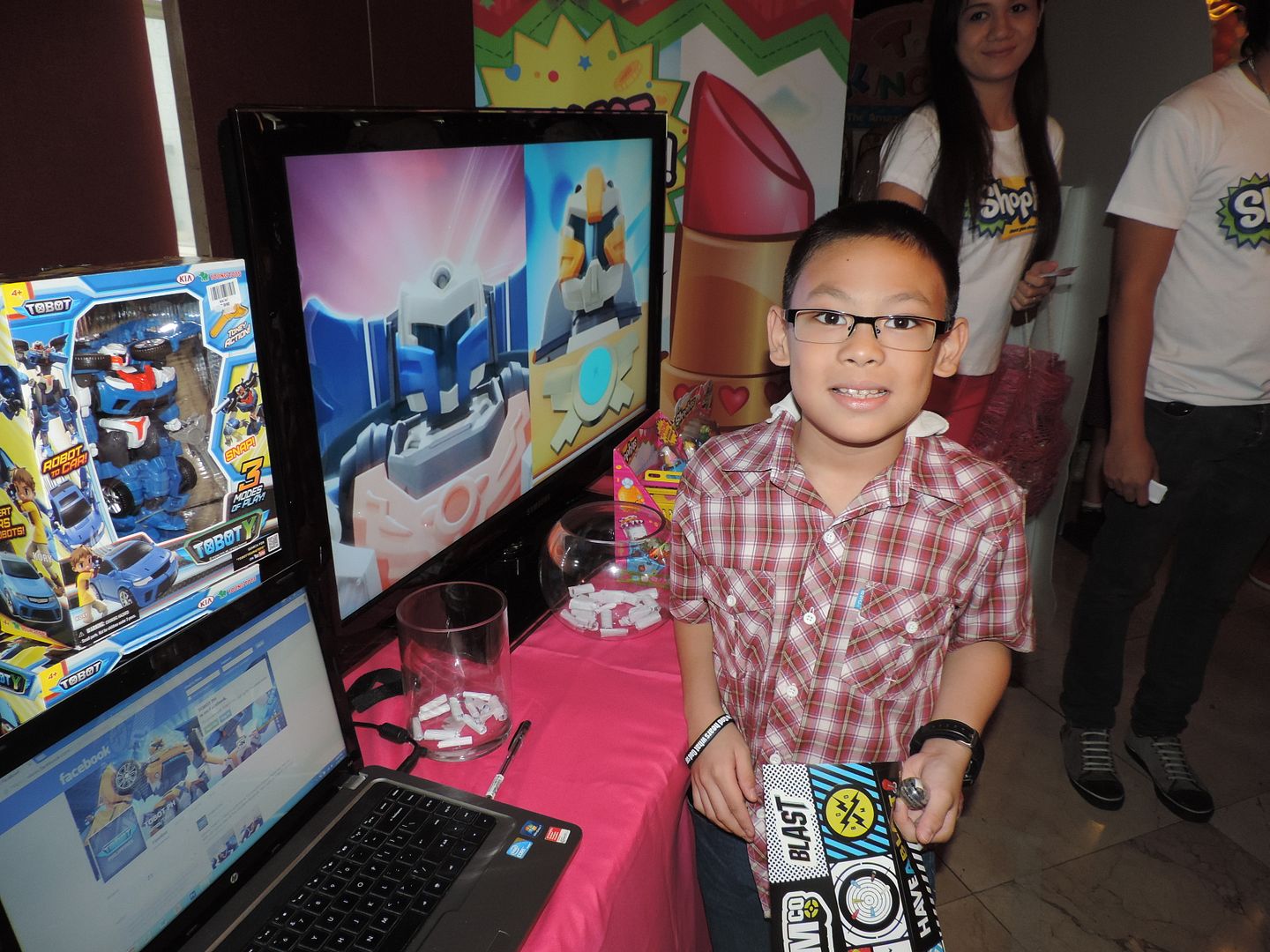 This screening party allowed guests to watch the
Nickelodeon Kids' Choice Awards 2015
(KCA 2015) as they were happening live at The Forum in Inglewood, Los Angeles, California.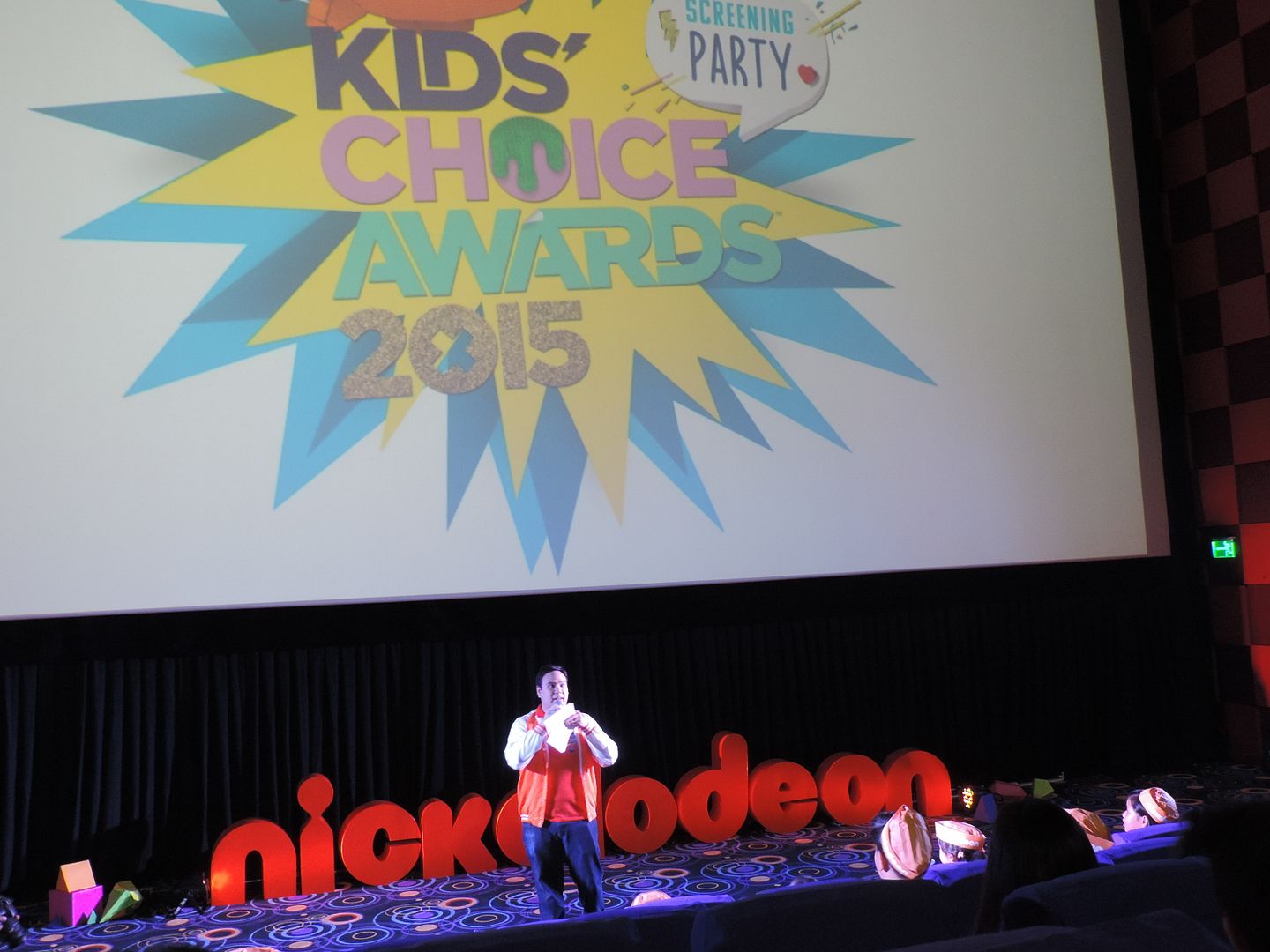 Swag bags were handed out to everyone upon entering the cinema. The swag bags contained the following items: KCA 2015 shirt and cap, an origami kit, a Bandai toy, a lanyard, and markers.
There were also popcorn and bottled iced tea waiting for the guests inside the cinema.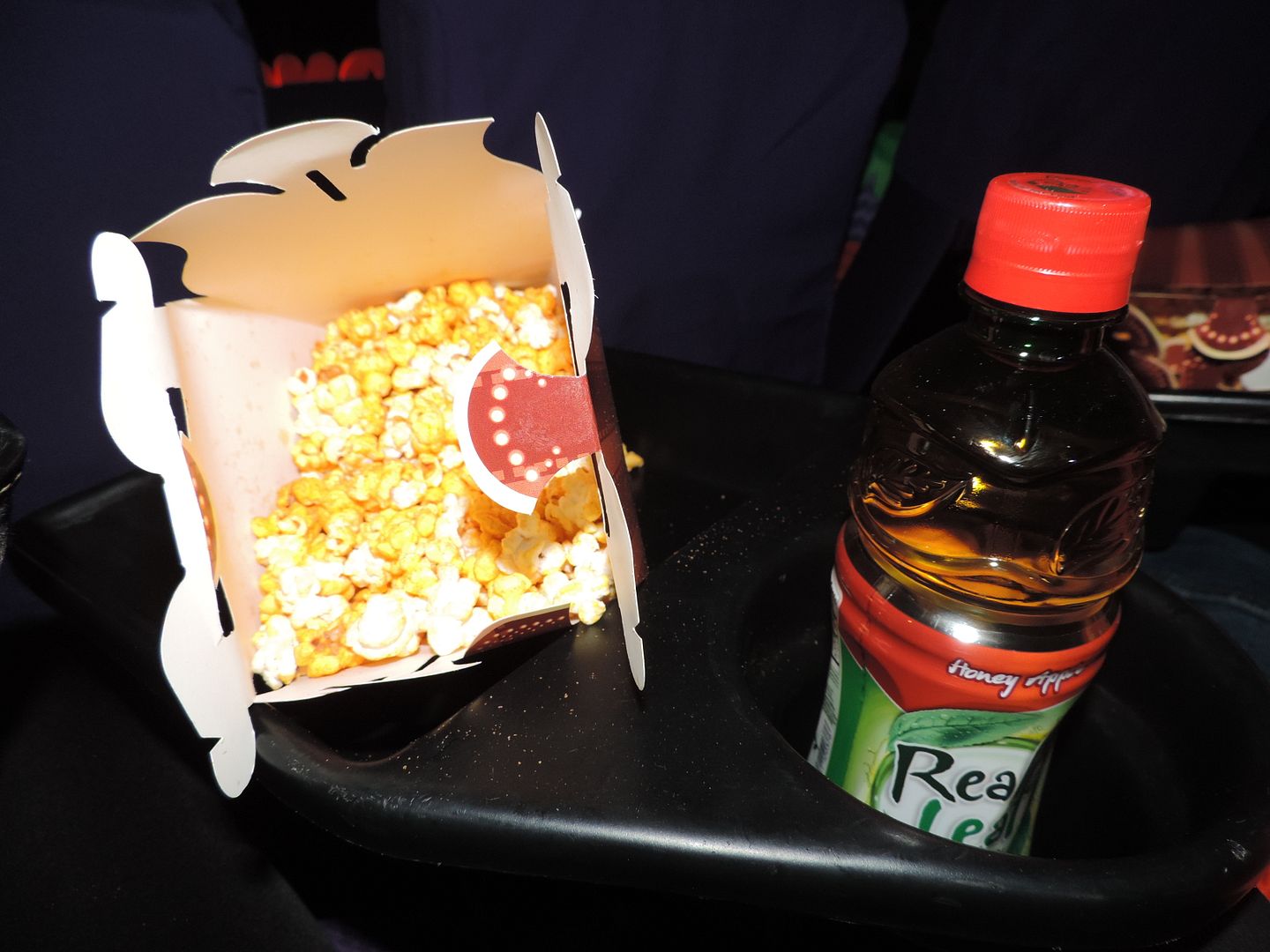 And while waiting for KCA 2015 to begin, the kids, as well as their parents, participated in games, lots of them, which means a lot of us went home with exciting prizes, too!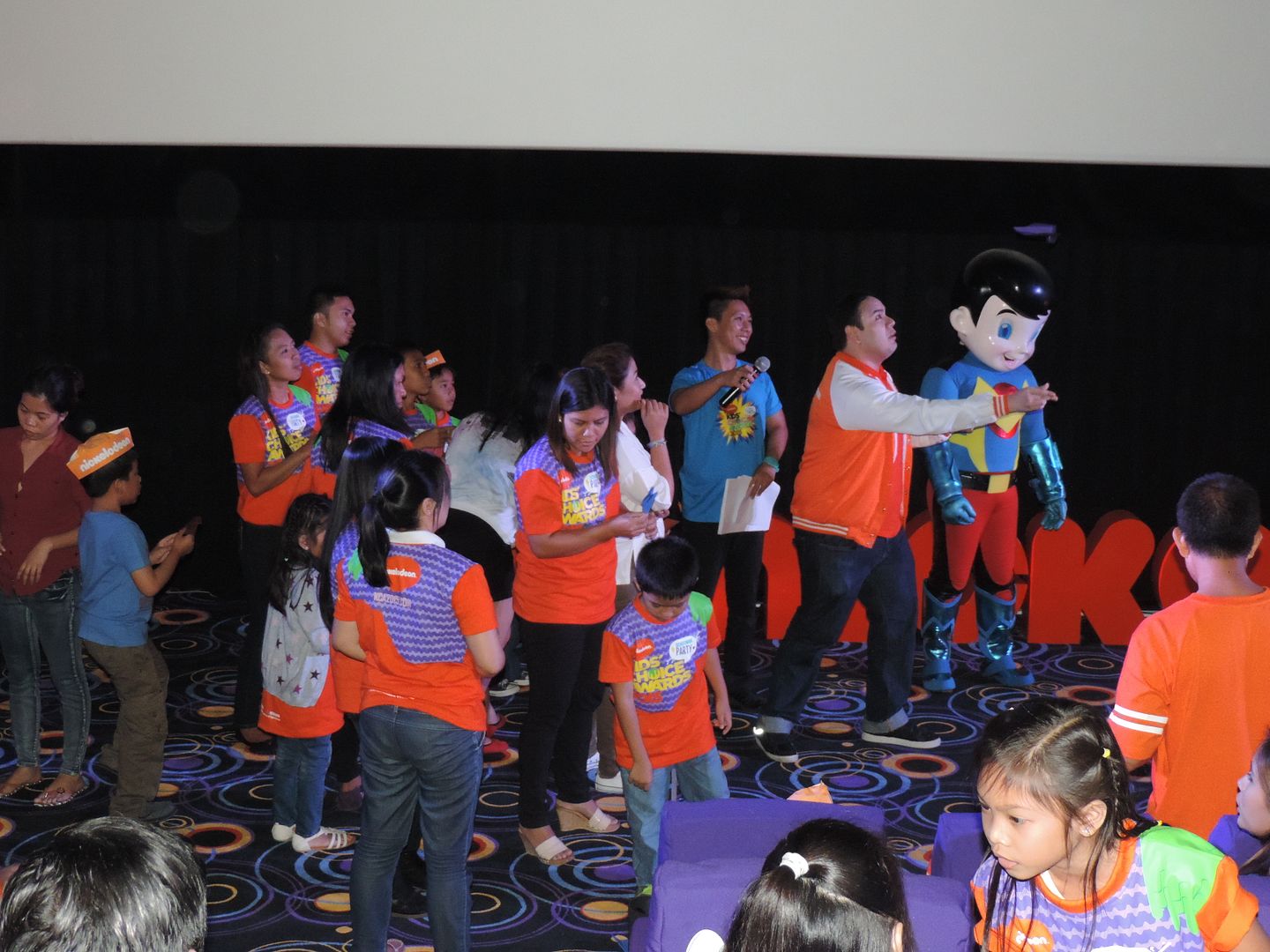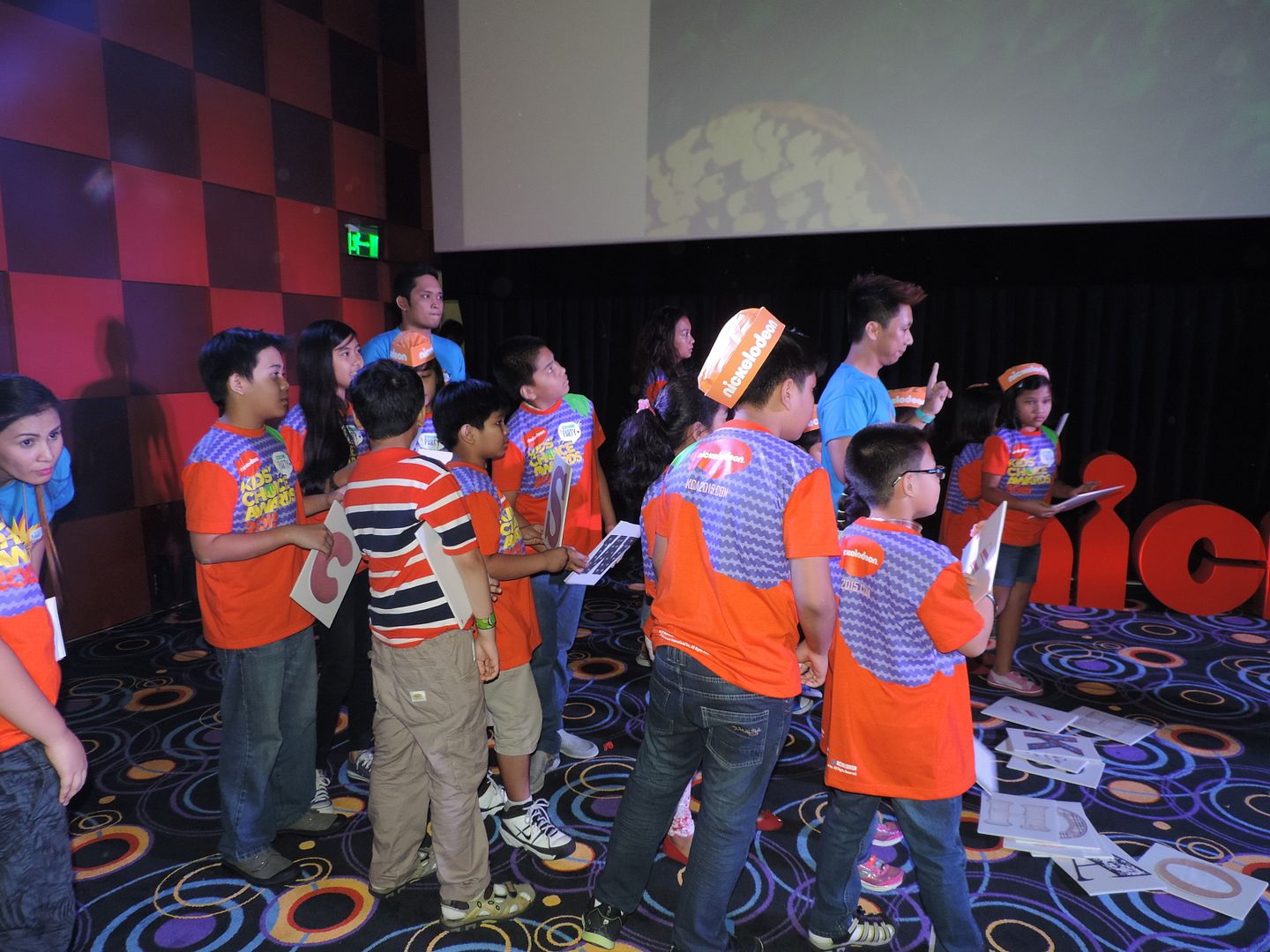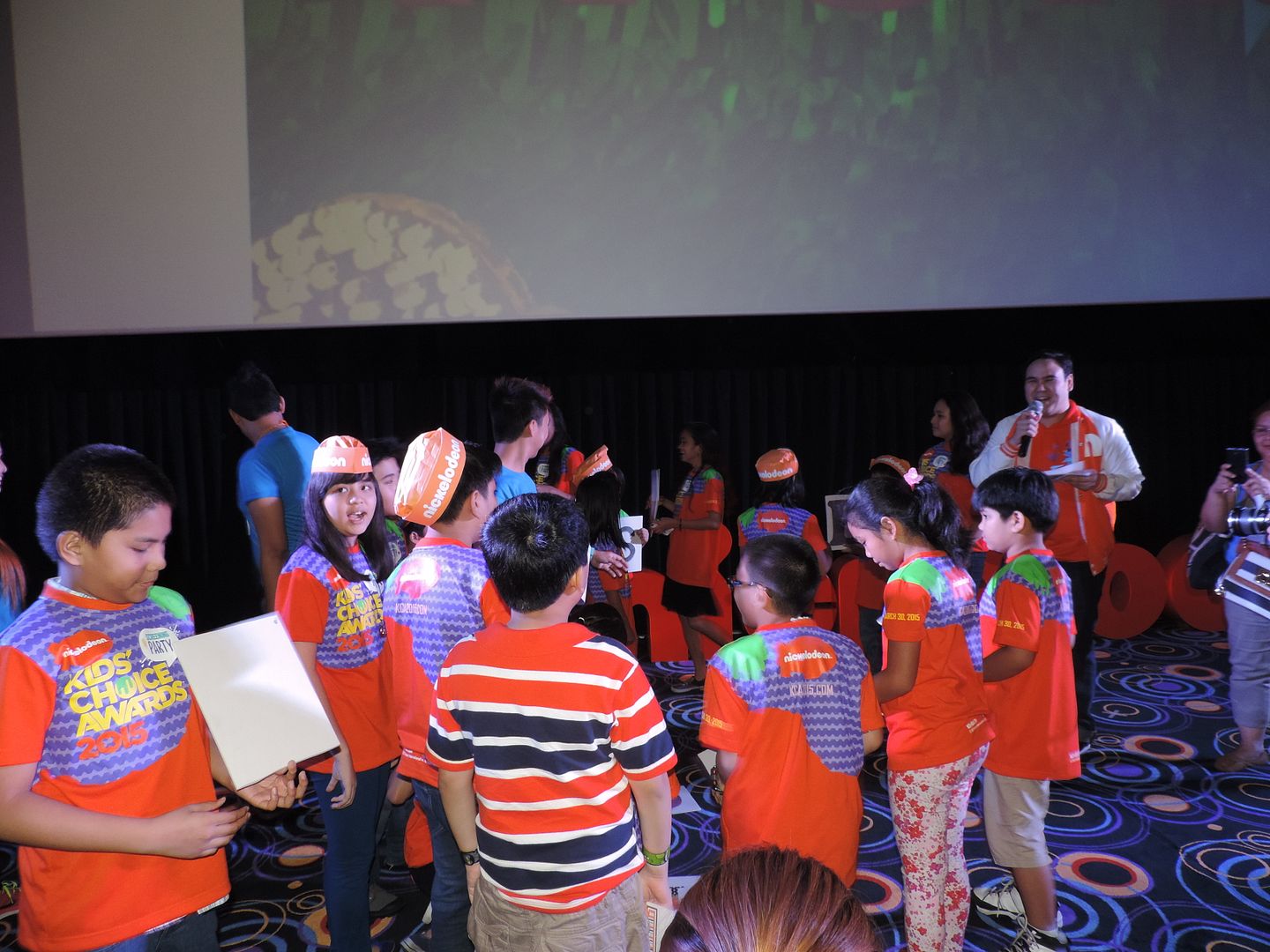 Look! My son got a box of Kinder Joy toys from one of the games.
And then KCA 2015 began. These were some of the show's highlights.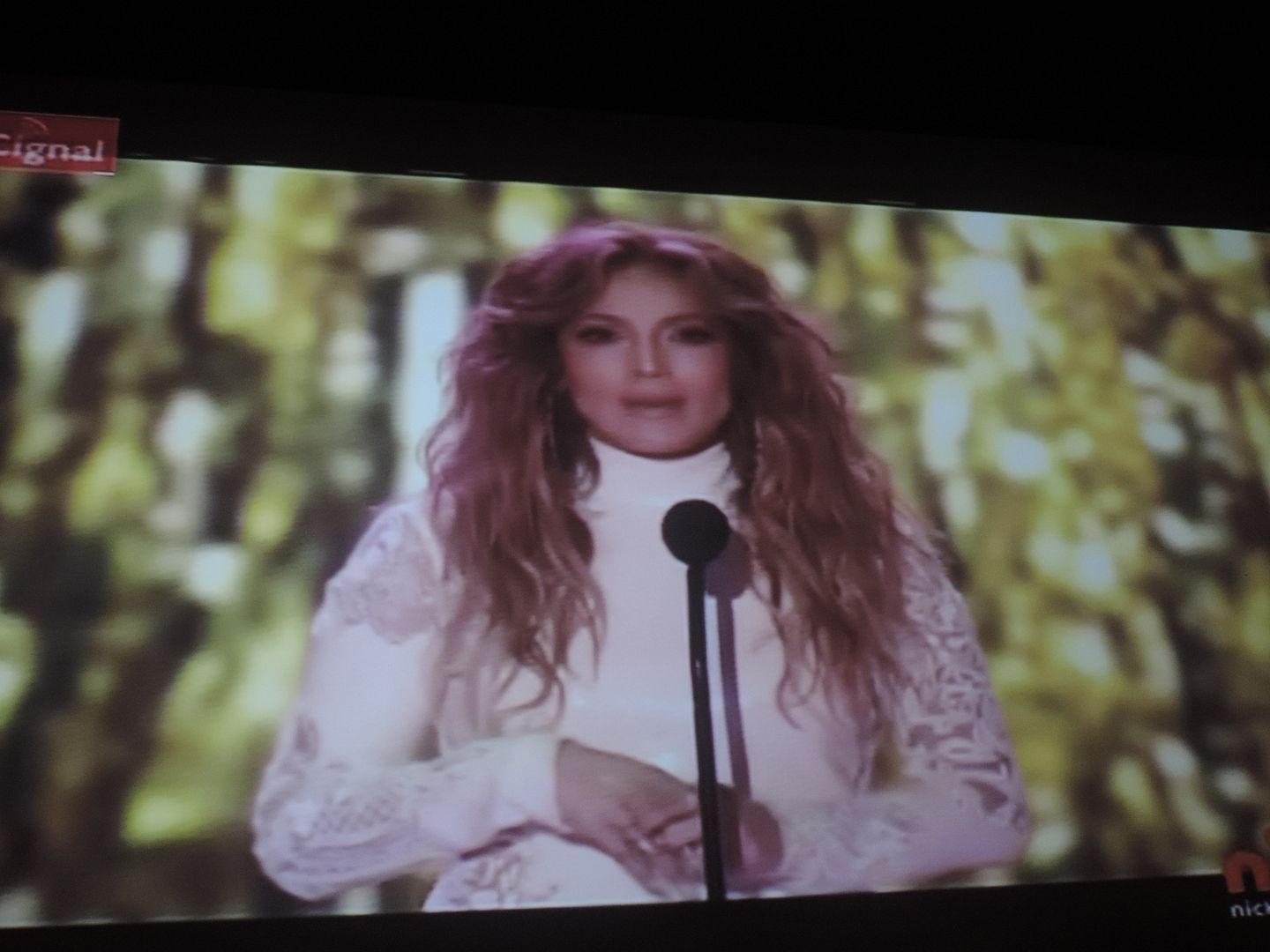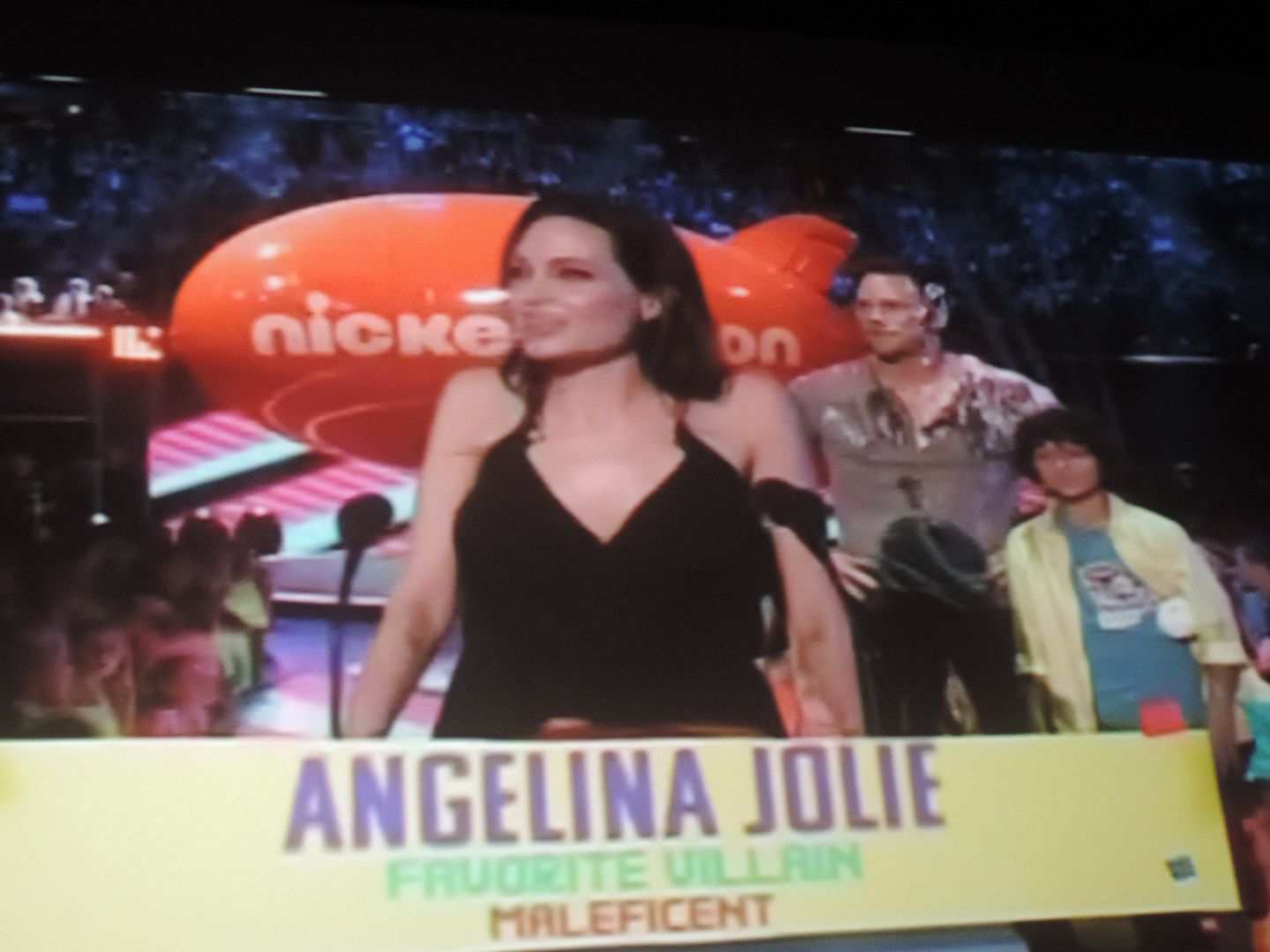 Our very own Daniel Padilla didn't win this year's Nickelodeon's Kids' Choice Awards for Favorite Asian Act, but hey, there's still next year, right?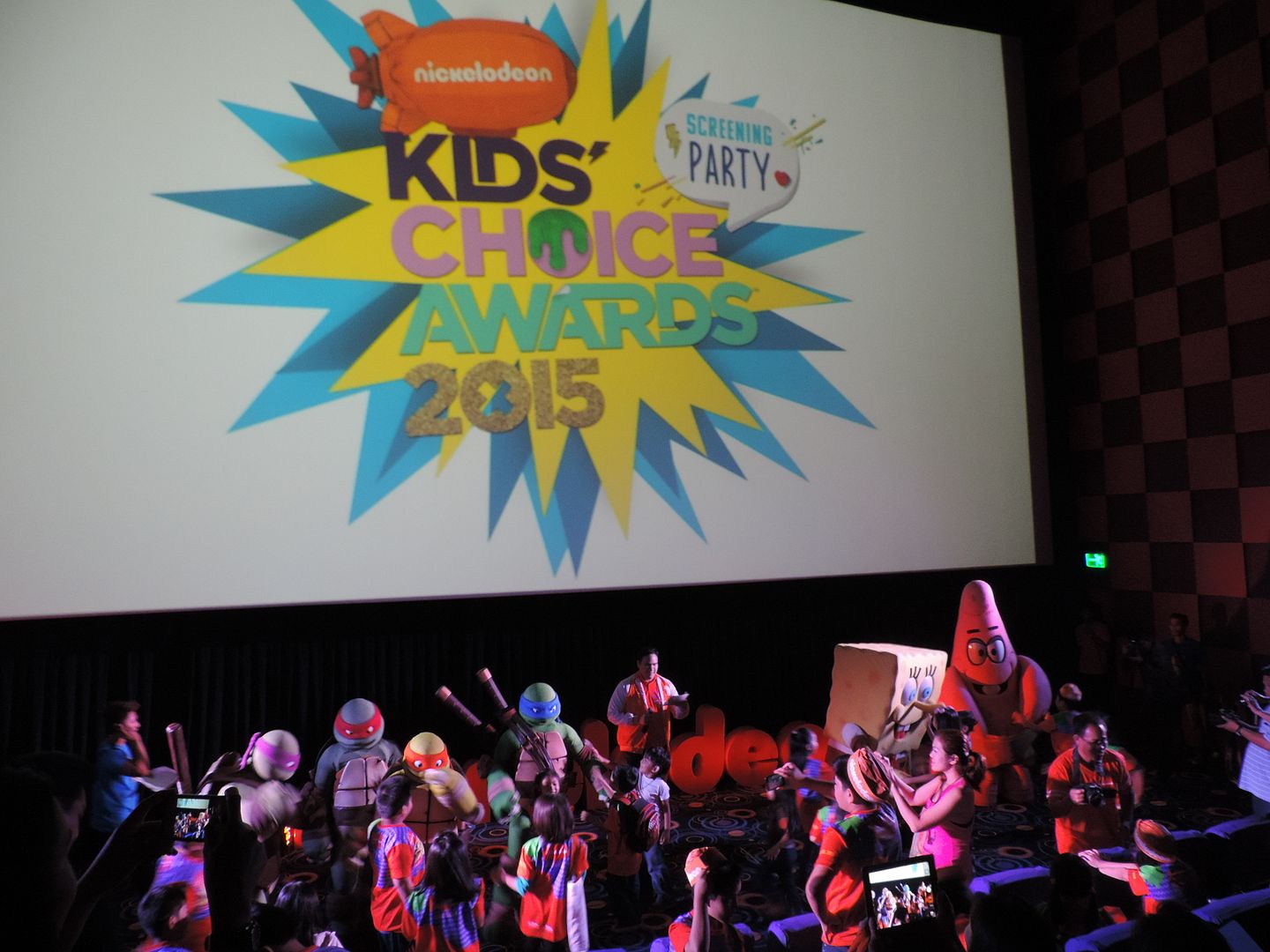 It was a fun party! My son had a blast!