Justin finally learned how to swim last year after taking weekly consecutive swimming lessons at LSGH. And because he did, I knew he'd enjoy summer more since it's the season of the year where family beach trips and/or pool trips are more frequent. This is why I said yes right away to a swimming party invite by his classmate's mom (Mommy Kat) last March 21 despite having to commute long to reach the party venue. We also got lost twice and had to pay more because the cab driver wasn't familiar with the place. But seeing how my son enjoyed his time with his classmates and friends made all the mishaps worth it.
The boys played with water guns while in the pool.
Floaters and beach balls were also readily available for everyone to use.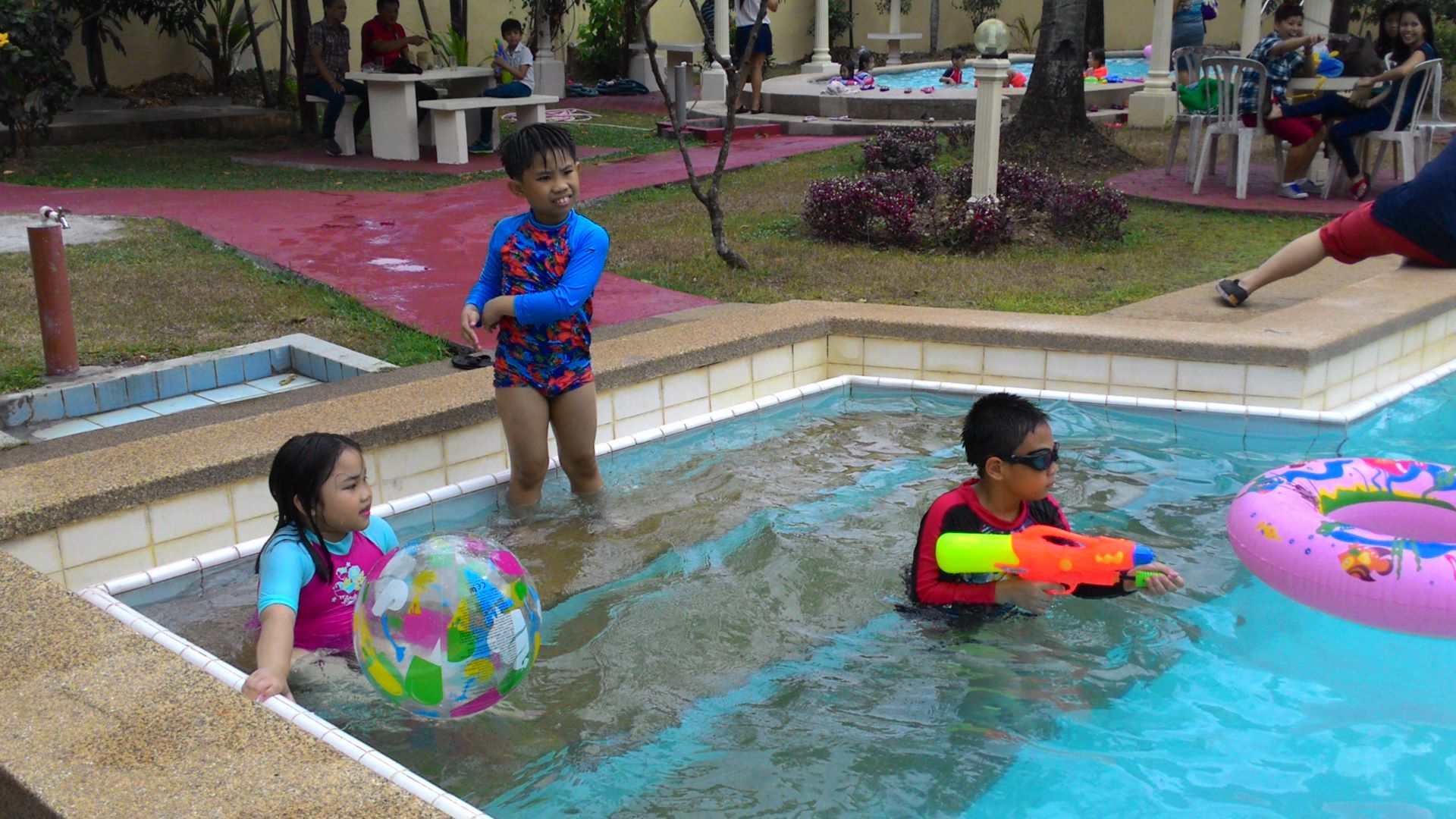 Because he was enjoying the swimming party so much, it was hard to make him pose for the camera, but I managed to catch a few shots.
Food served during the party was delicious, especially the Callos. There was also a popcorn and hotdog cart for the kids and the kids-at-heart. Did you notice the red thing on my son's lips in the picture below? That's ketchup. He was eating hotdogs when this picture was taken. Lol!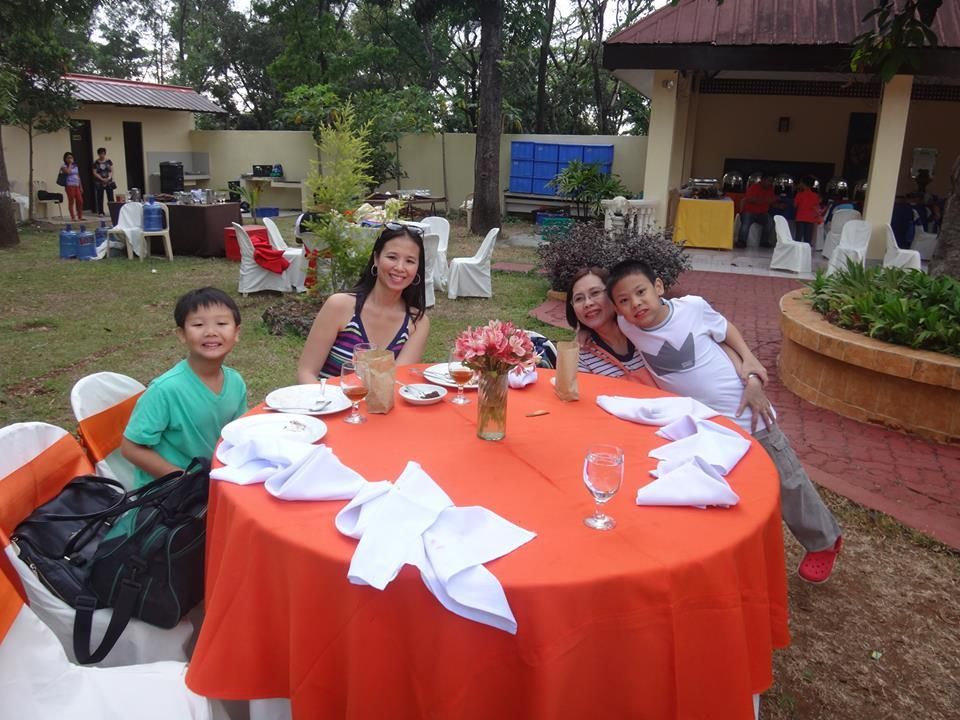 Before everyone went home, a group picture was also taken with the birthday celebrant and his family.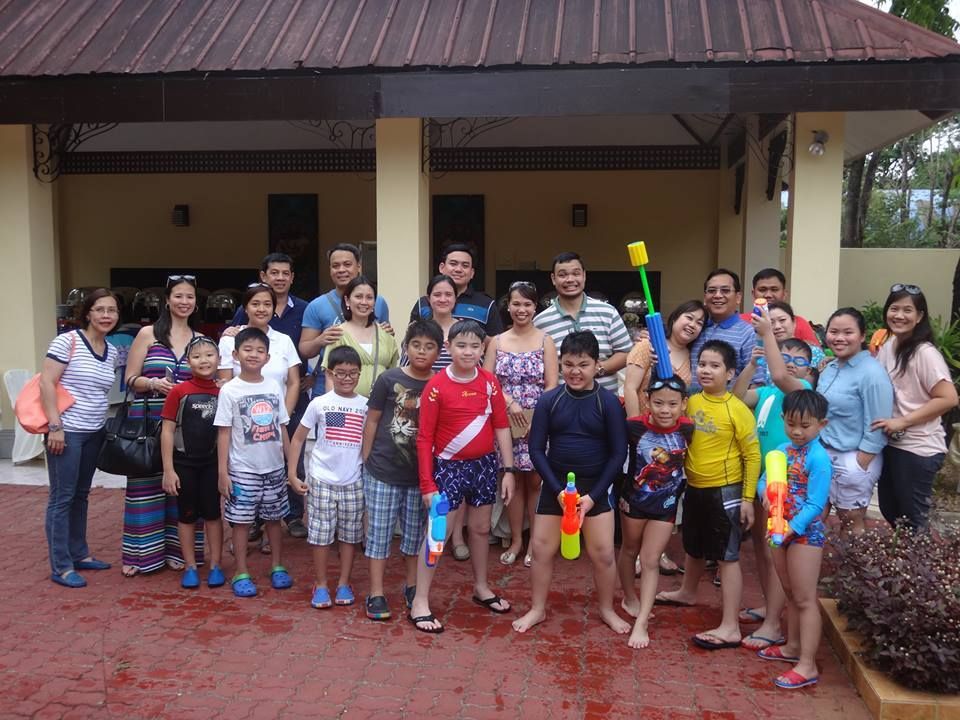 The tall boy in the middle wearing a red rash guard is Ken, the birthday boy. Happy 9th birthday, Ken! And thank you, Mommy Kat and Daddy Mike for inviting us!