Because it's my birthday last January 31, I got to eat for free at Vikings SM Megamall. Hubby reserved a table for us at Vikings in advance, so we didn't have to wait long to get in. Vikings' Chinese New Year-inspired theme made the place livelier and more colorful, quite a nice way to celebrate my special day.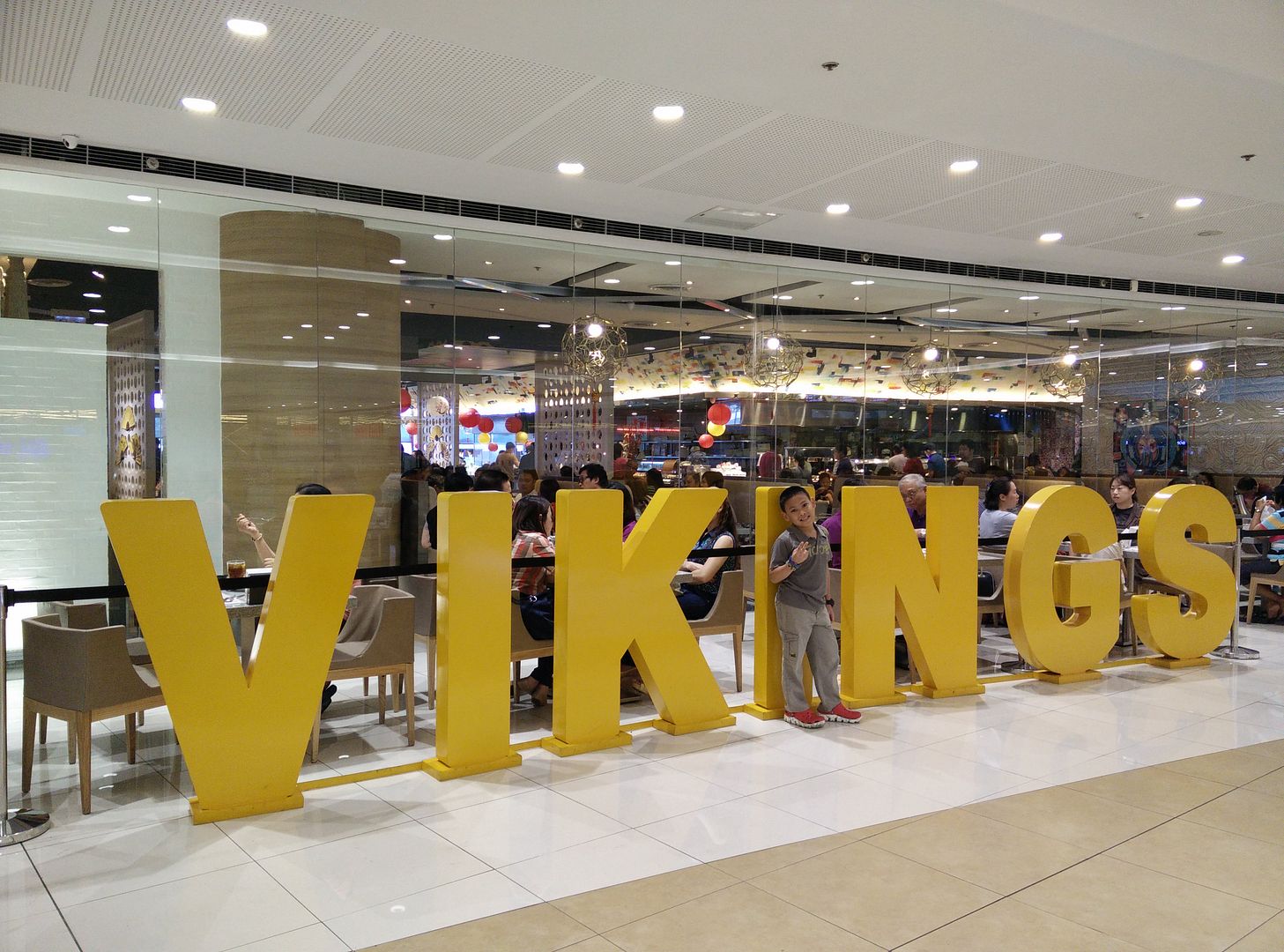 Hubby's Plates
Hubby's first stop was at the carving station where he got some steak and lechon. He dropped by the street foods section, too, several times.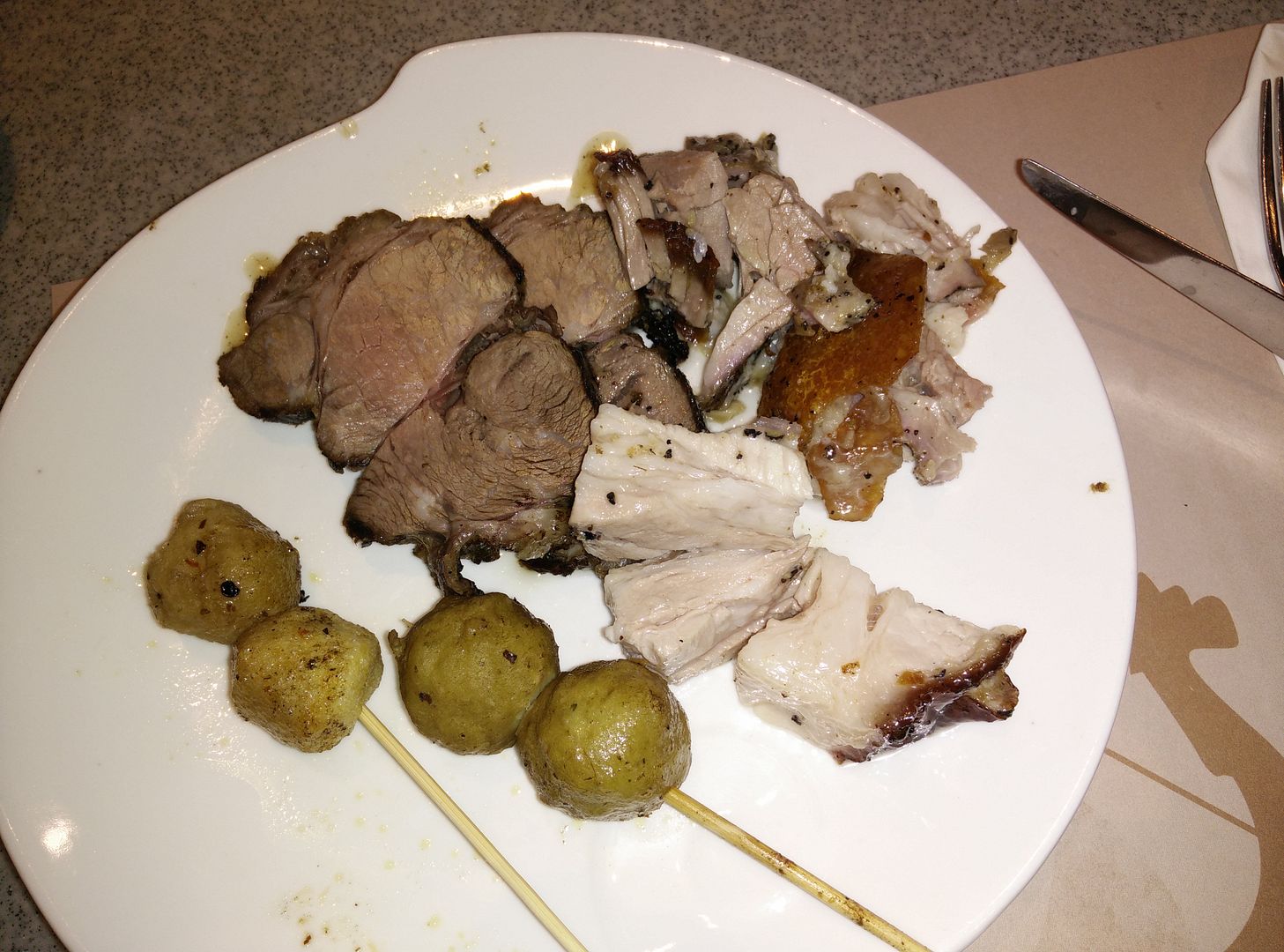 He then had a plate of black pasta.

Seafood dishes came next.

Finally, he capped off his sumptuous lunch with Mango Sago and a plate of fresh and sweet fruits.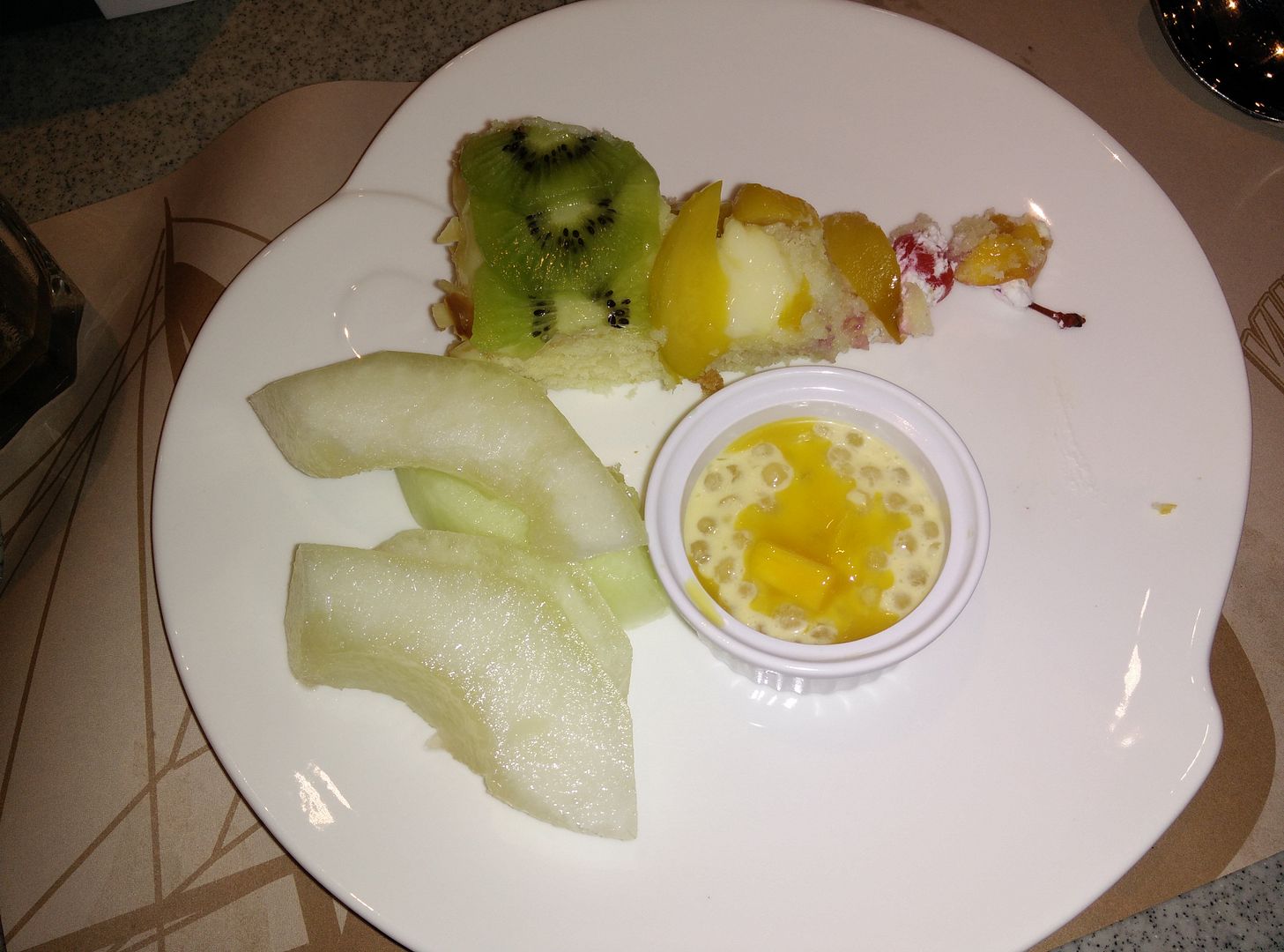 My Plates
I started off with a plate of dim sum goodies.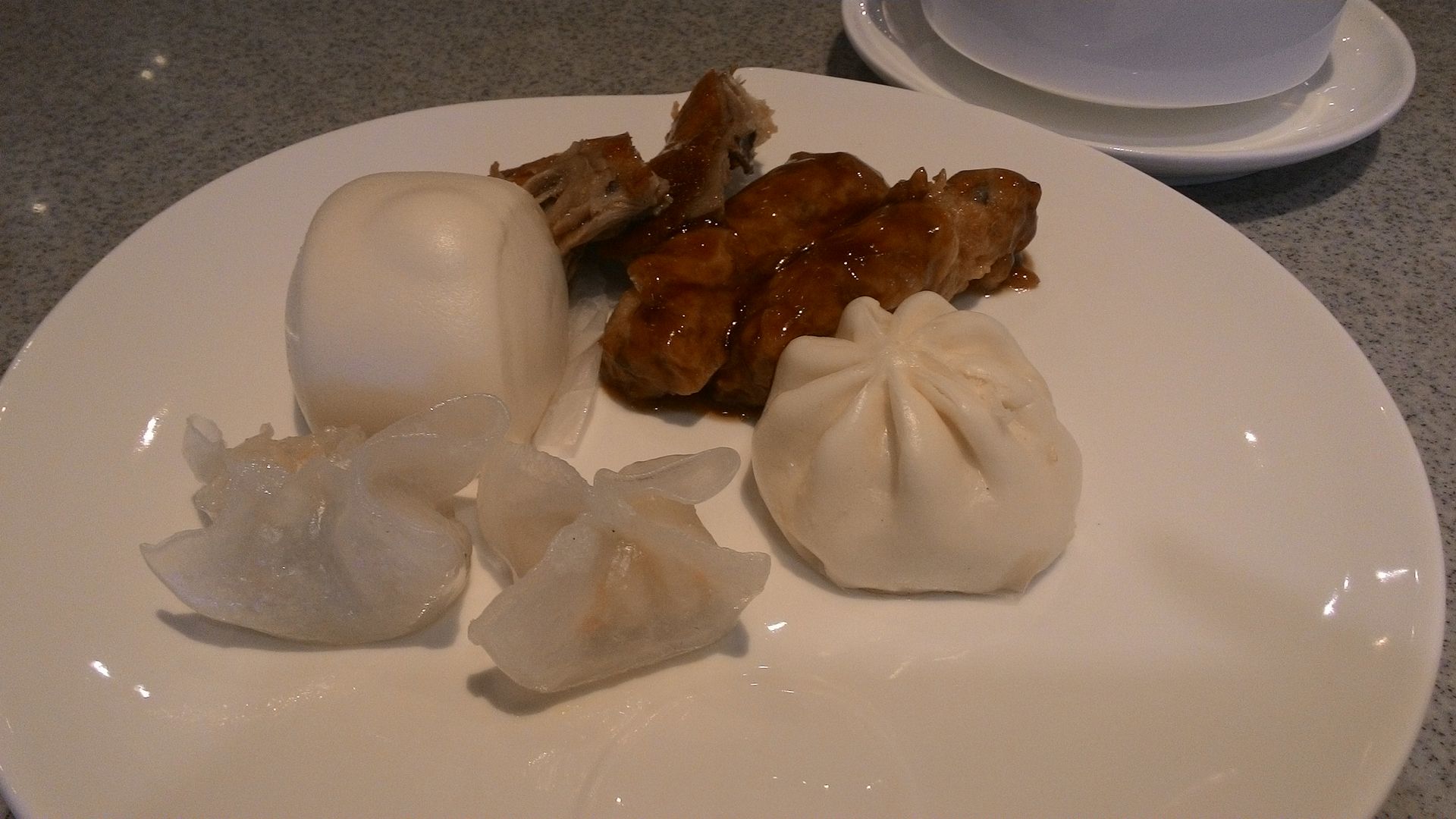 Then, I went Japanese and tried different types of sushi.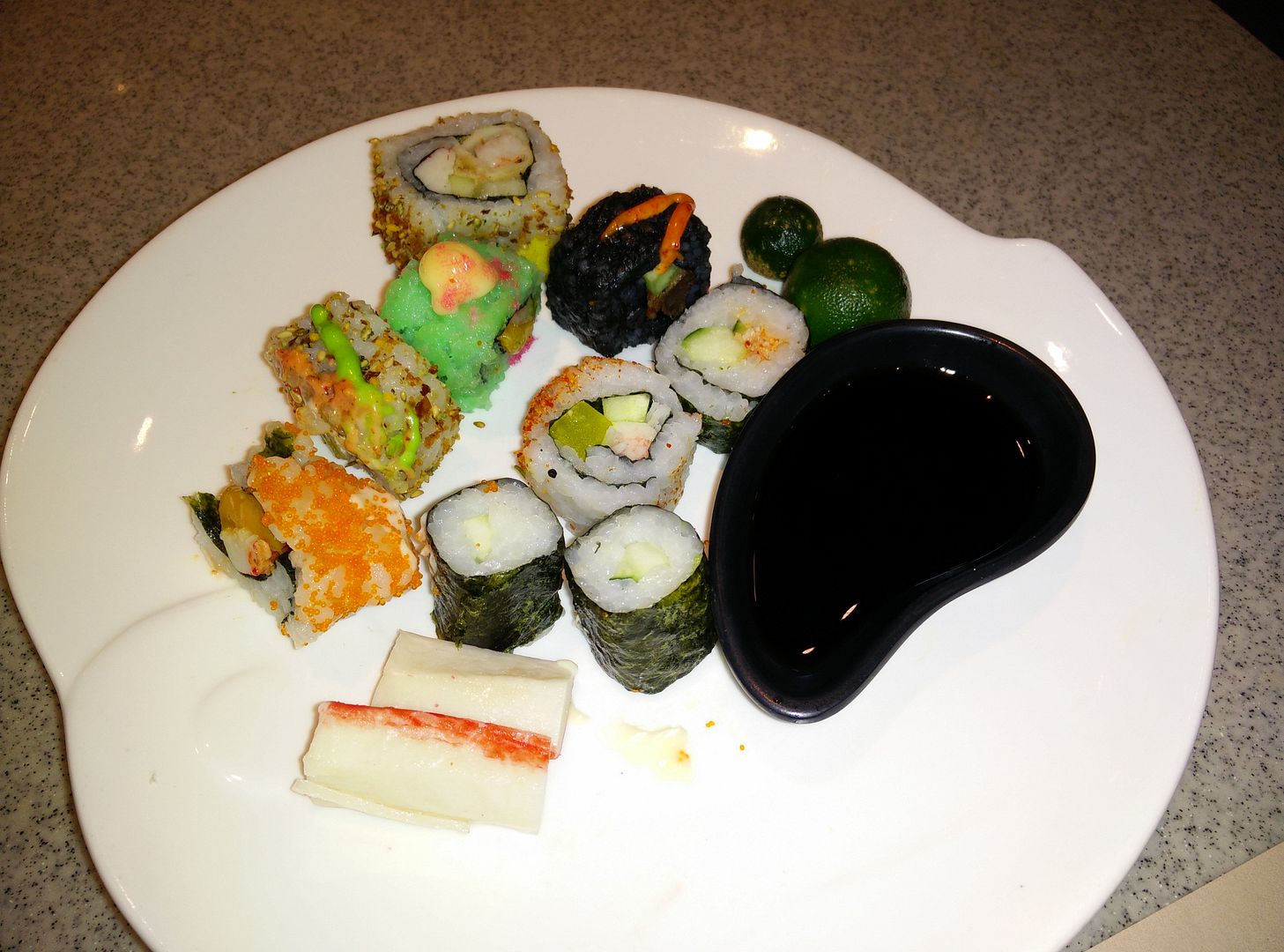 I was already a bit full after the second plate, but I simply couldn't resist the Patatim. I got a few slices of this tender and slightly sweet pork dish and added some shrimps, fish and sautéed Taiwan pechay.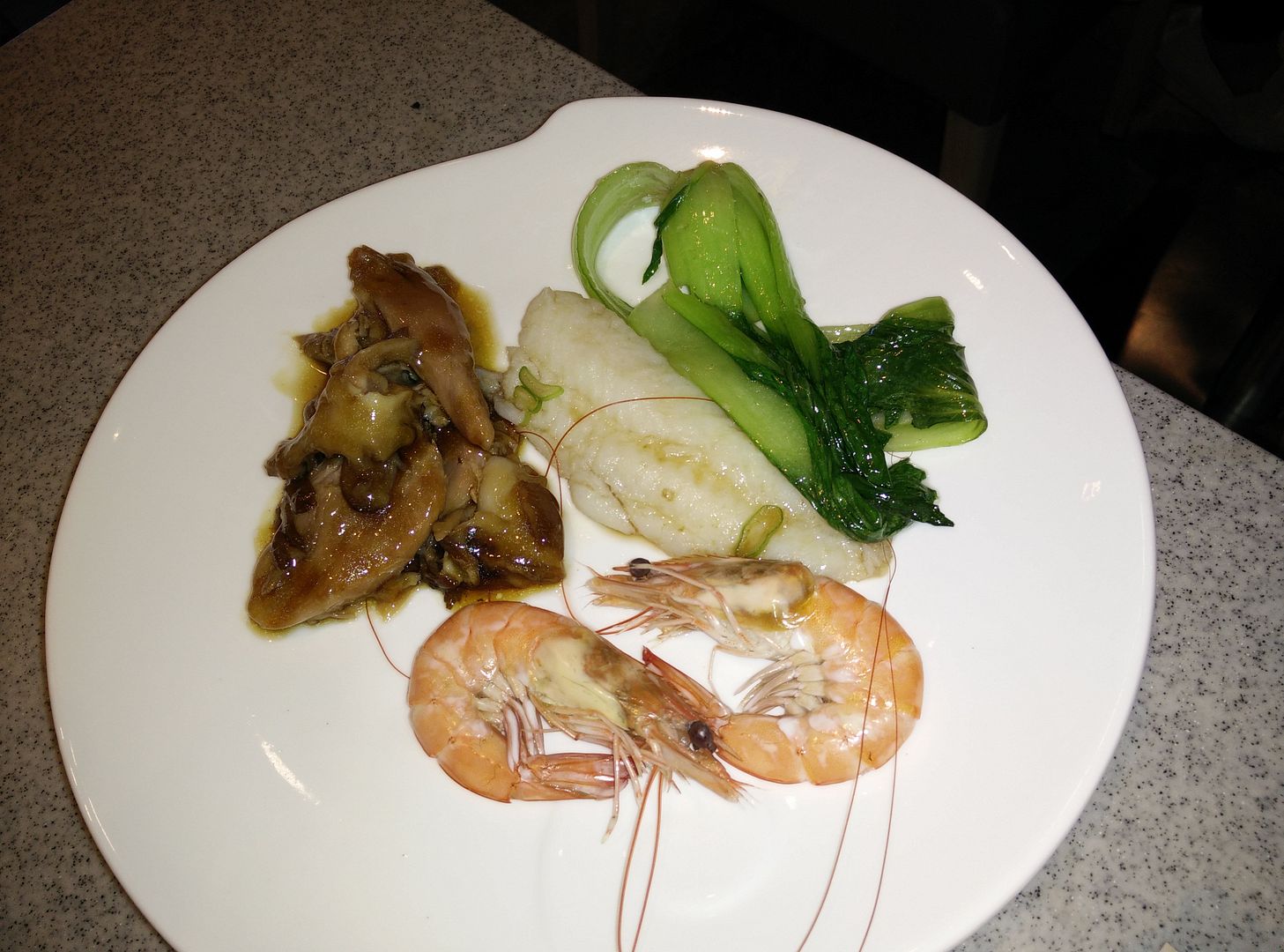 I got native
kakanin
(puto bumbong, cassava cake, pichi-pichi and sapin-sapin) for desserts and shared some of hubby's fresh fruit platter.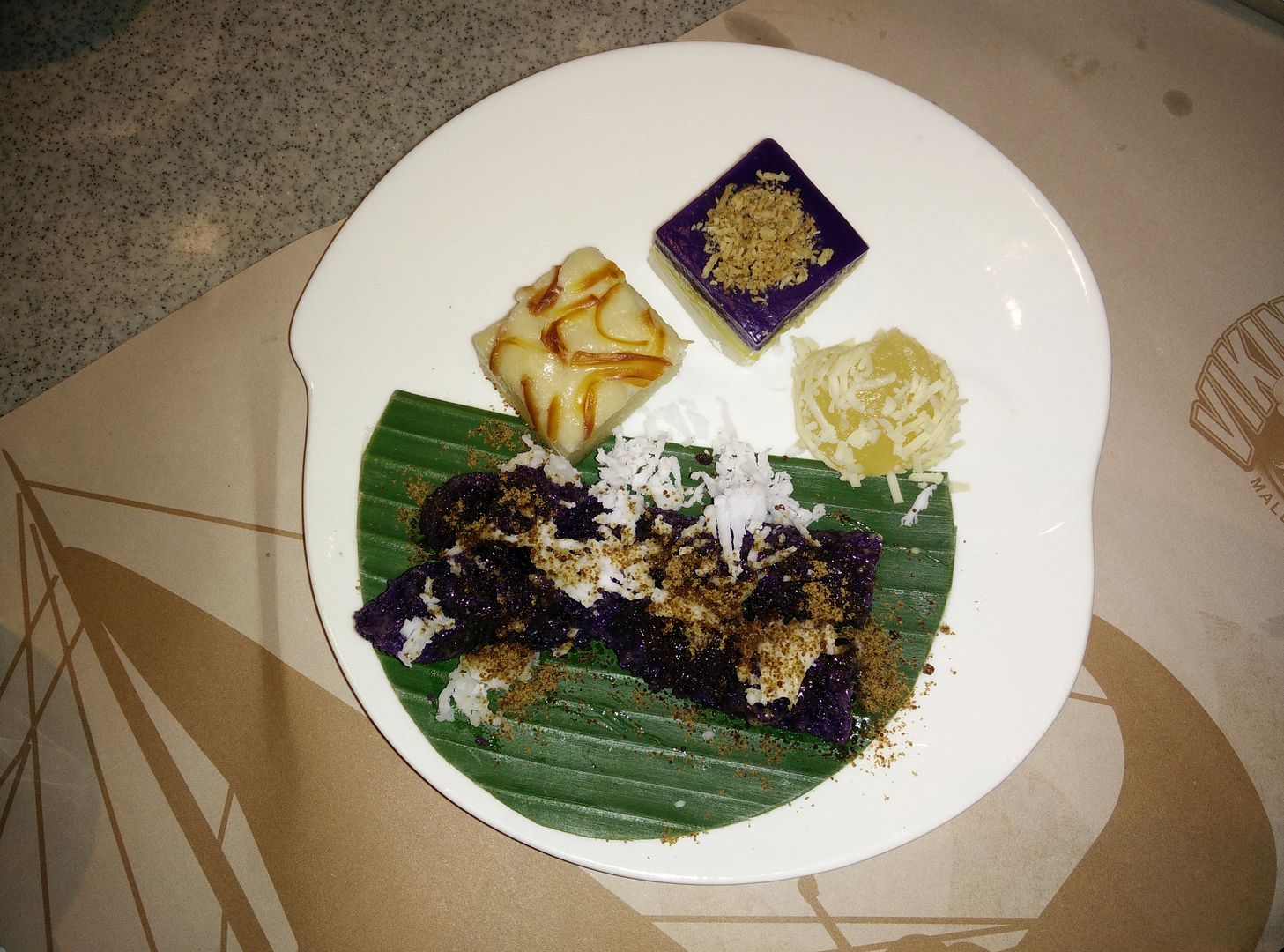 Our Son's Plates
At first, our 8-year-old son couldn't decide what to eat, so he looked around first. He settled for thin crust cheese pizzas. He had three slices, I think. I didn't have a picture of this, though. I got him another plate of rice and meat, but he didn't eat it. It was hubby who finished that plate. When I thought he was ready for desserts, I got him mini doughnuts, small cakes and ensaymada. He devoured the ensaymada and took a bite of the chocolate doughnut.
He asked me if I wanted taho, and I said yes. He was the one who put sago and syrup, but he added an unlikely ingredient, evaporated milk. Lol! He said he prepared it for me, so I had no choice but to try some of it.
We didn't wait anymore for the Vikings' staff to sing me a birthday song because our son was already getting impatient. Besides, we already ate more than what our tummies could hold. Thanks, hubby, for this delicious (and fattening) birthday treat!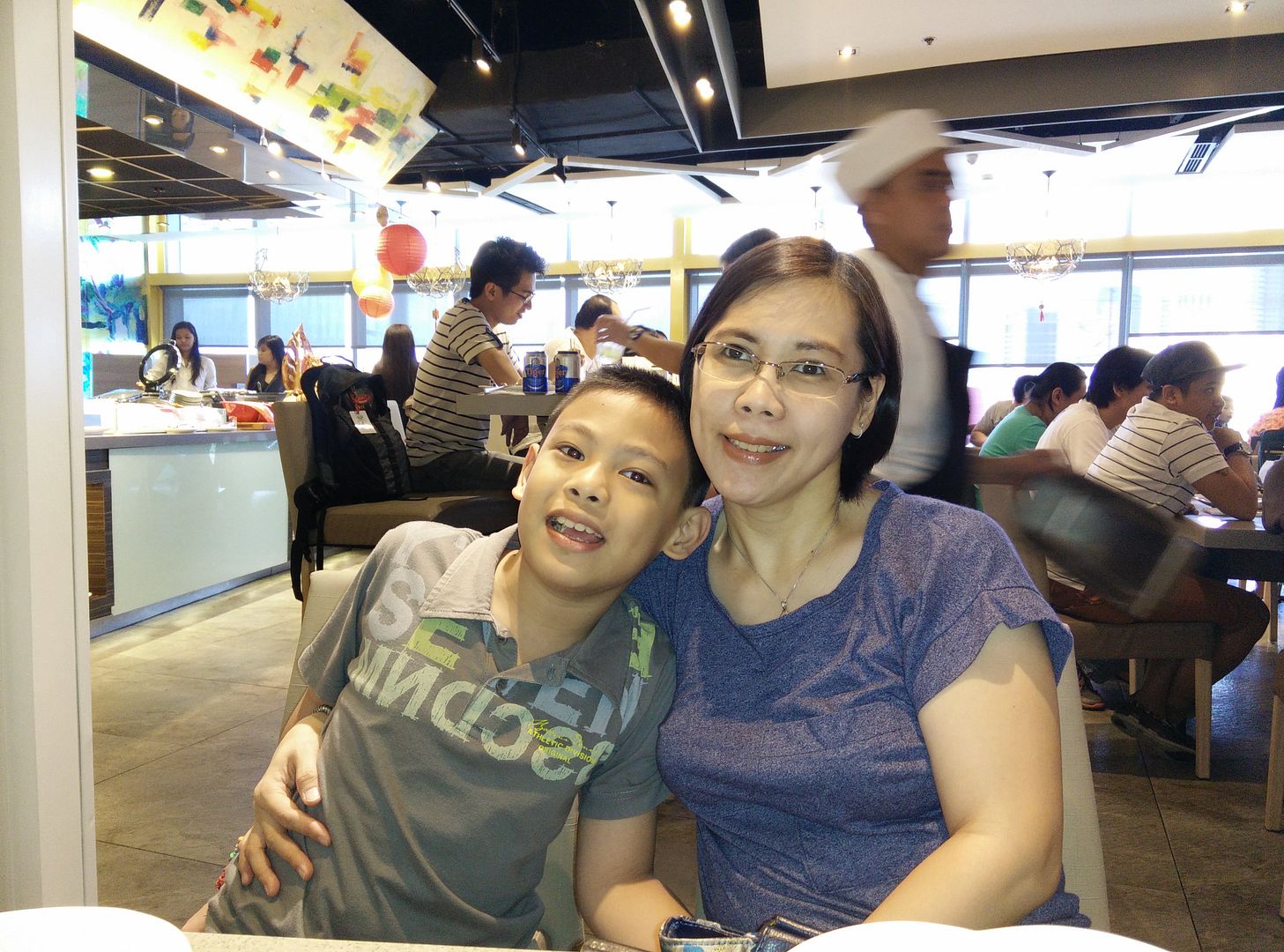 We went to Vikings on a Sunday, and we paid Php888 for one adult and Php588 for one kid. My buffet lunch, as I said earlier, was free. That's one of the promos Vikings have for their customers.
Vikings
4th Level, Mega Fashion Hall
SM Megamall
Mandaluyong City