Our 8-year-old son missed biking at Quezon Memorial Circle (QMC), so we went there last Saturday to grant his request. We were there at around 5pm, and we rented a small pedicab for him for one hour. But one hour wasn't enough, and he asked for one more hour. We conceded, but our son soon realized that he was already tired, and so he returned his pedicab after just a few minutes of paying for his second hour of biking.
While waiting for our son to finish biking, hubby and I looked around the various food stalls situated near the bike lane. I don't remember seeing these kiosks the last time we went to QMC, so I asked one of the vendors from whom we bought snacks when they started selling food items inside QMC, and he said last December 1. These vendors stay there until late at night so that the people visiting QMC will not go hungry or thirsty.
This was how one of the children's playgrounds inside QMC looked like before 6pm. The Christmas spirit is alive with those bright, colorful lights.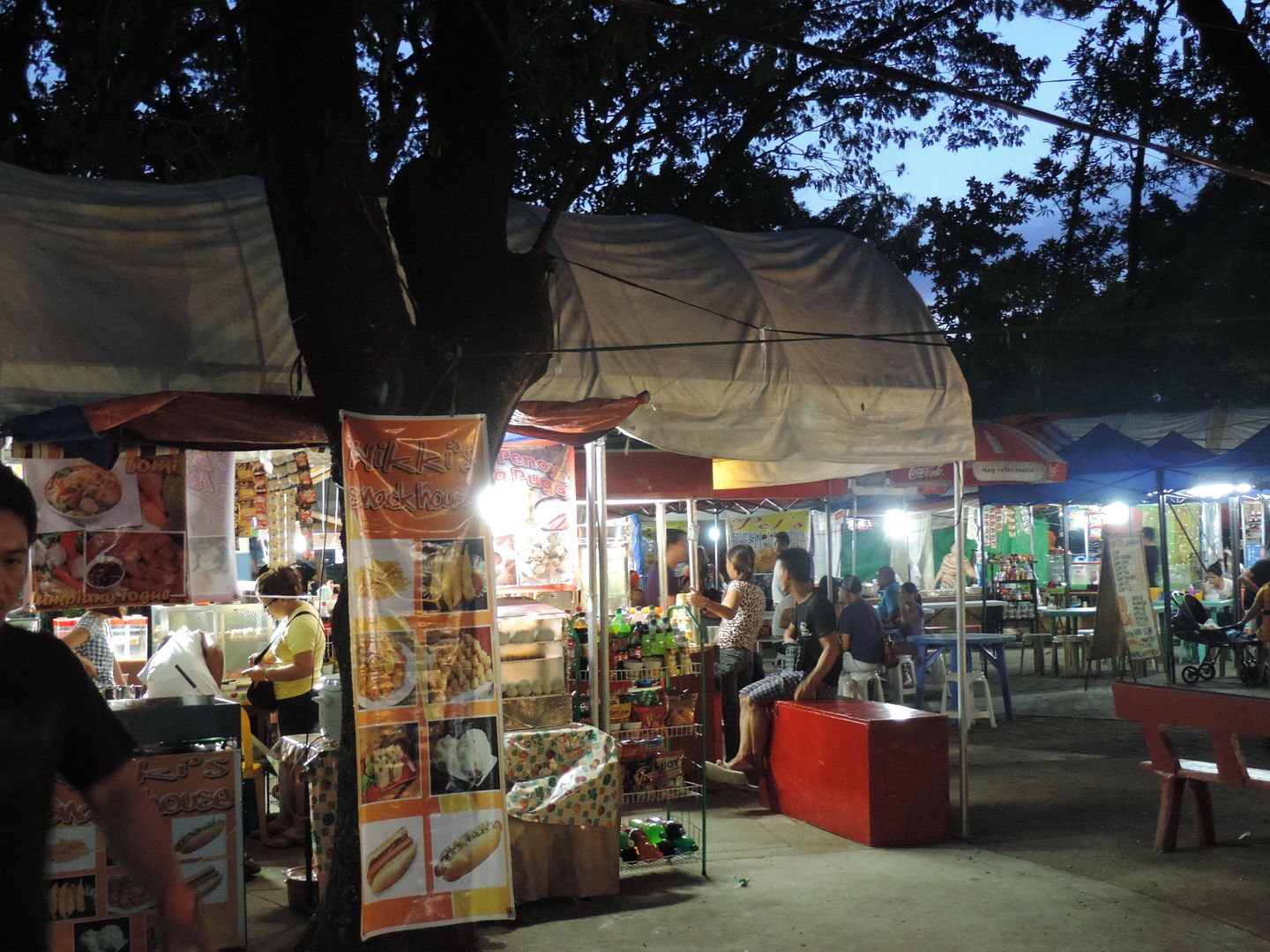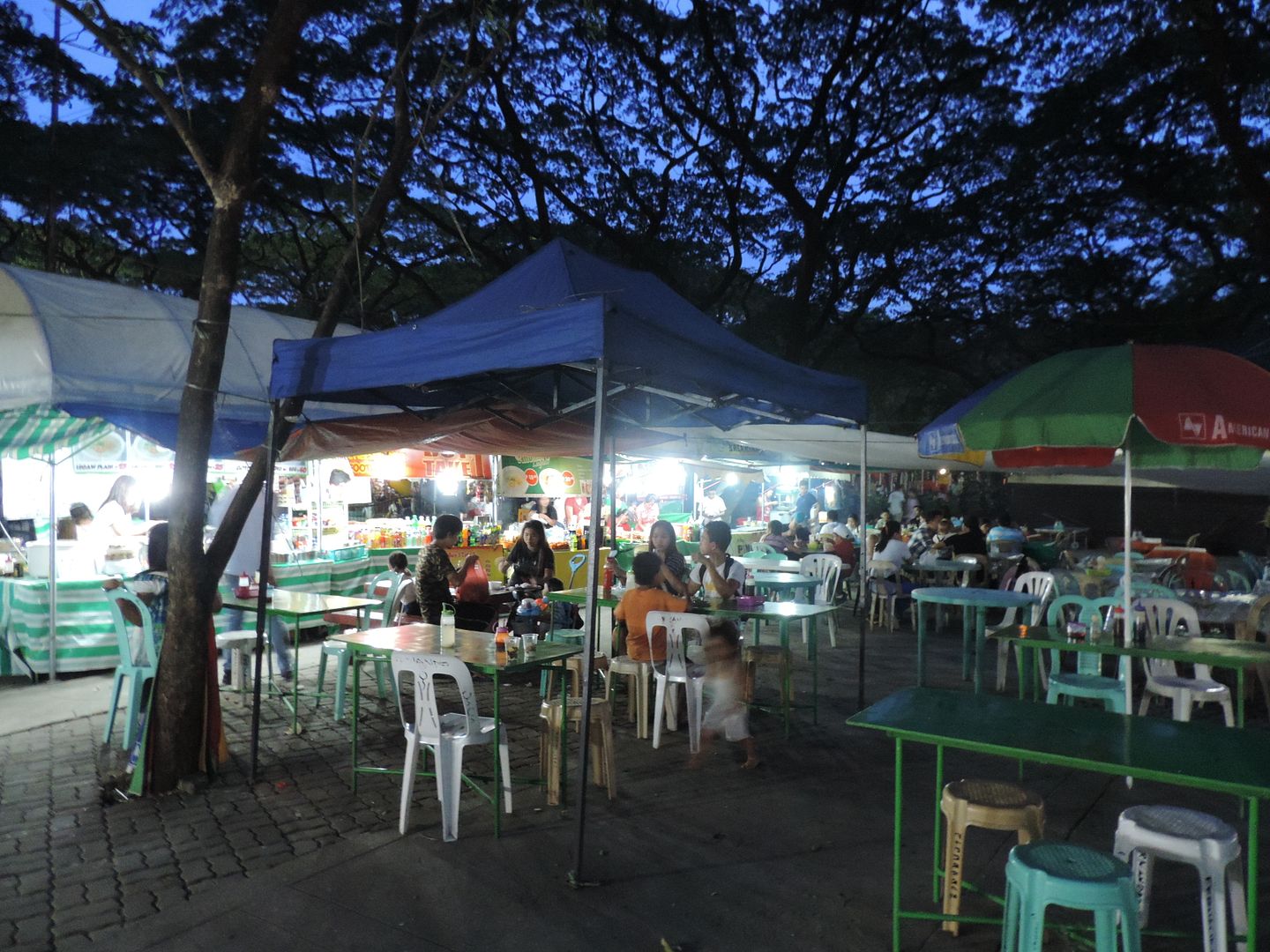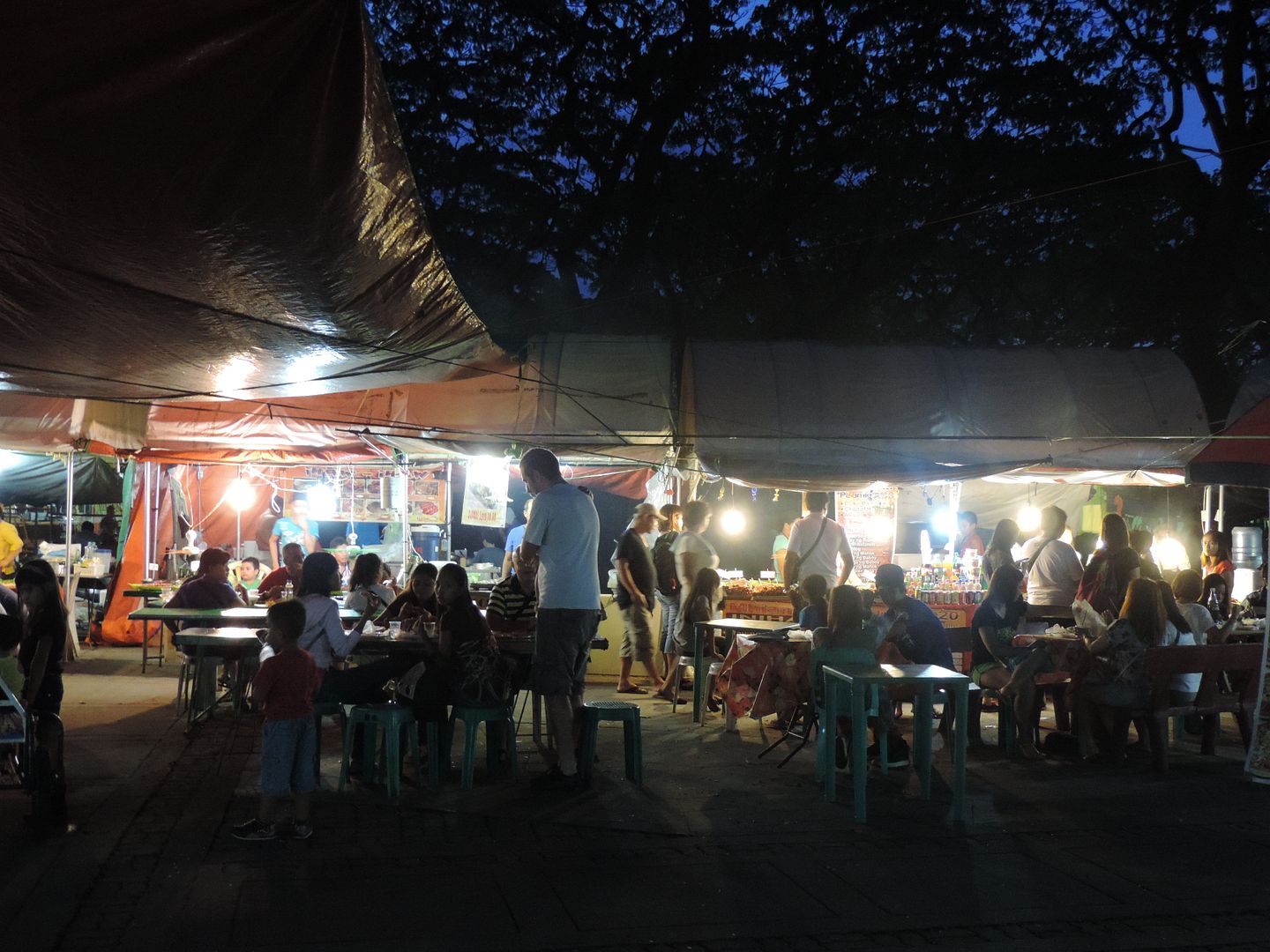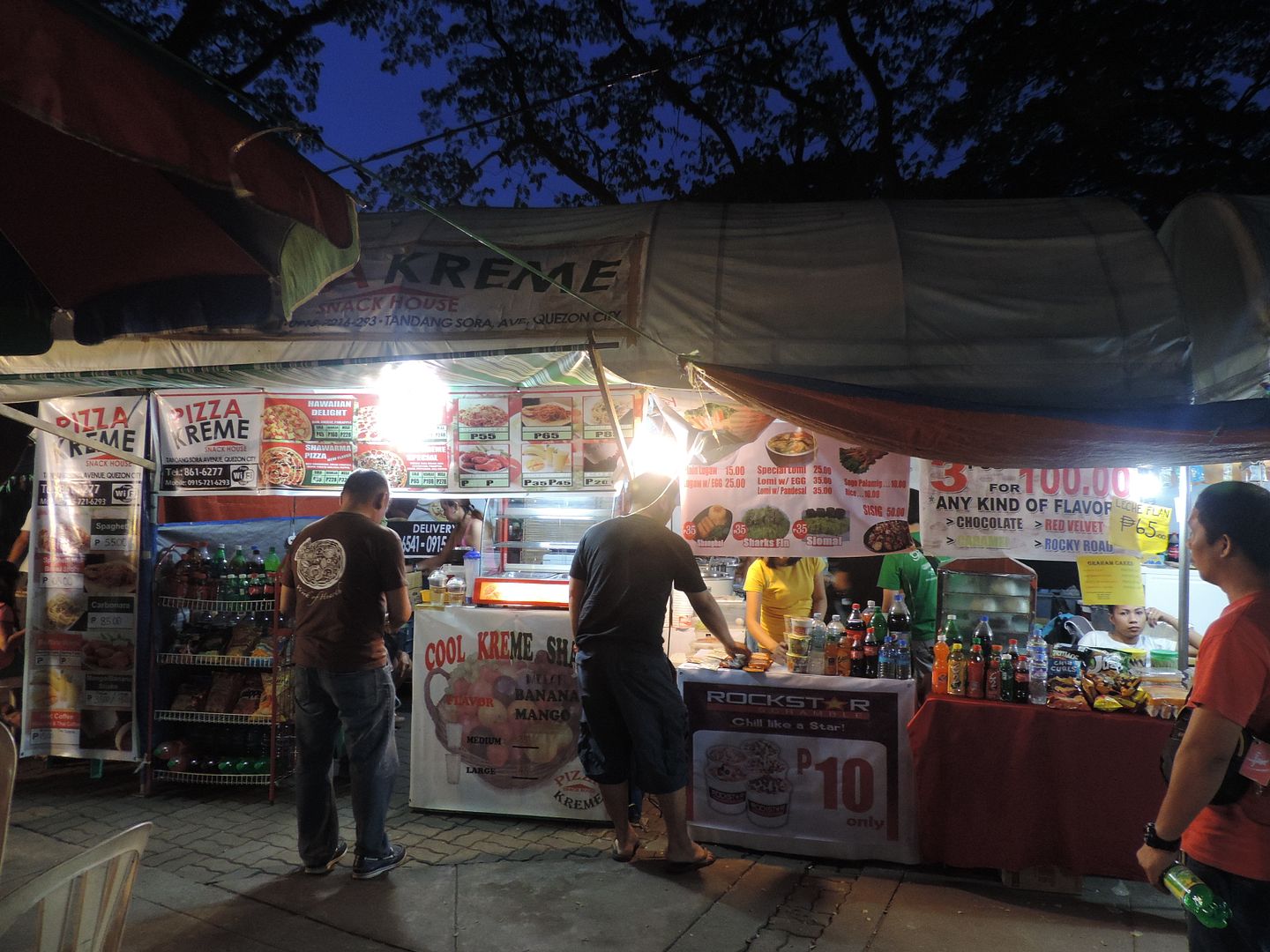 And here are the different food stalls offering street foods, grilled food, rice meals, pizzas, shawarmas, empanadas, siopao and siomai, goto and arroz caldo, pancit bihon and palabok, buko juice/buko shake, etc. The prices of food here are so affordable that we only spent less than Php500 for our afternoon snacks and dinner.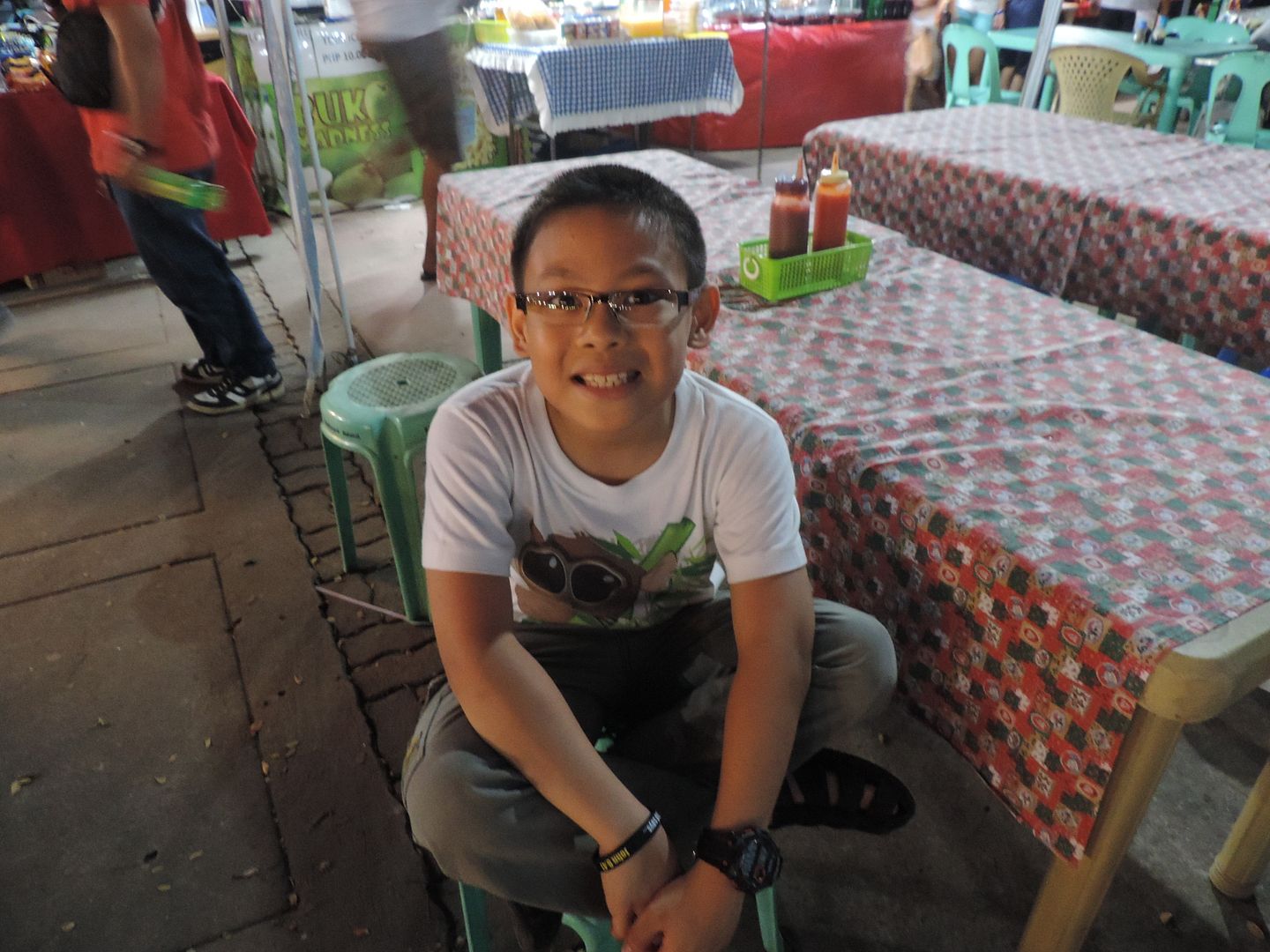 On our way out, we passed by the
QMC Christmas Bazaar
where all sorts of goodies (shirts, shorts, dresses, shoes, slippers, toys, accessories) are being sold. The Christmas Bazaar is open Mondays to Sundays from 6:00am to 11:00pm until January 4, 2015 only. We weren't able to take a picture of the bazaar, though, because we were in a hurry to go home.