The First Holy Communion (FHC) of Grade 3 students of LSGH were held in two batches last week. My son's class had their FHC last Thursday, December 11, 2014, 8:00am, at the National Shrine of the Divine Child (NSDC) inside LSGH campus. On that day, the boys were asked to go to school wearing beige Barong Tagalog, black pants, black socks and black shoes. Parents had to drop off the boys first at their respective classrooms and meet them later at NSDC for the actual ceremony.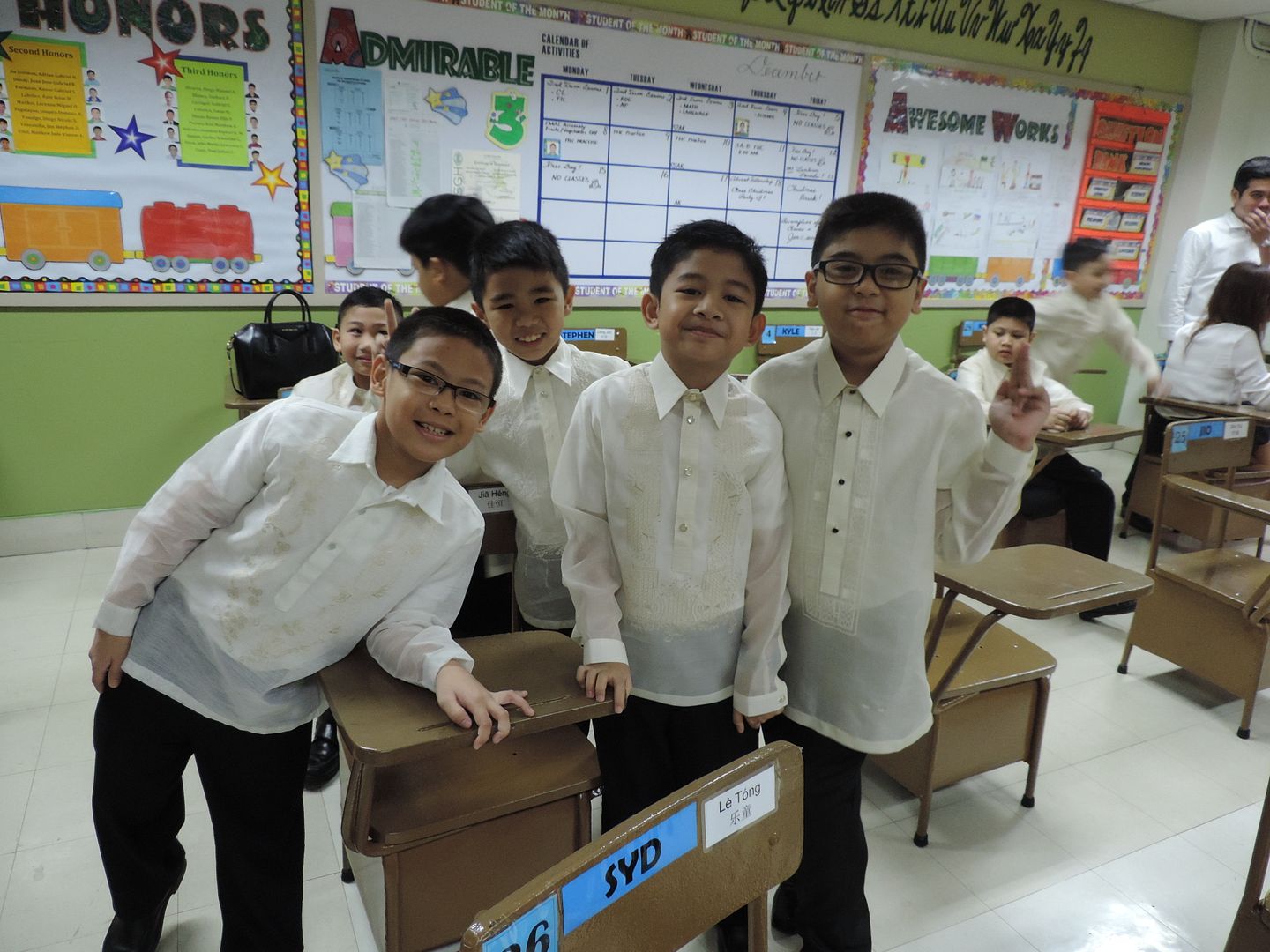 I stayed inside their classroom for a while to take some pictures of the boys before their FHC. Then, hubby and I, together with the other parents, proceeded to NSDC to wait for the First Holy communicants.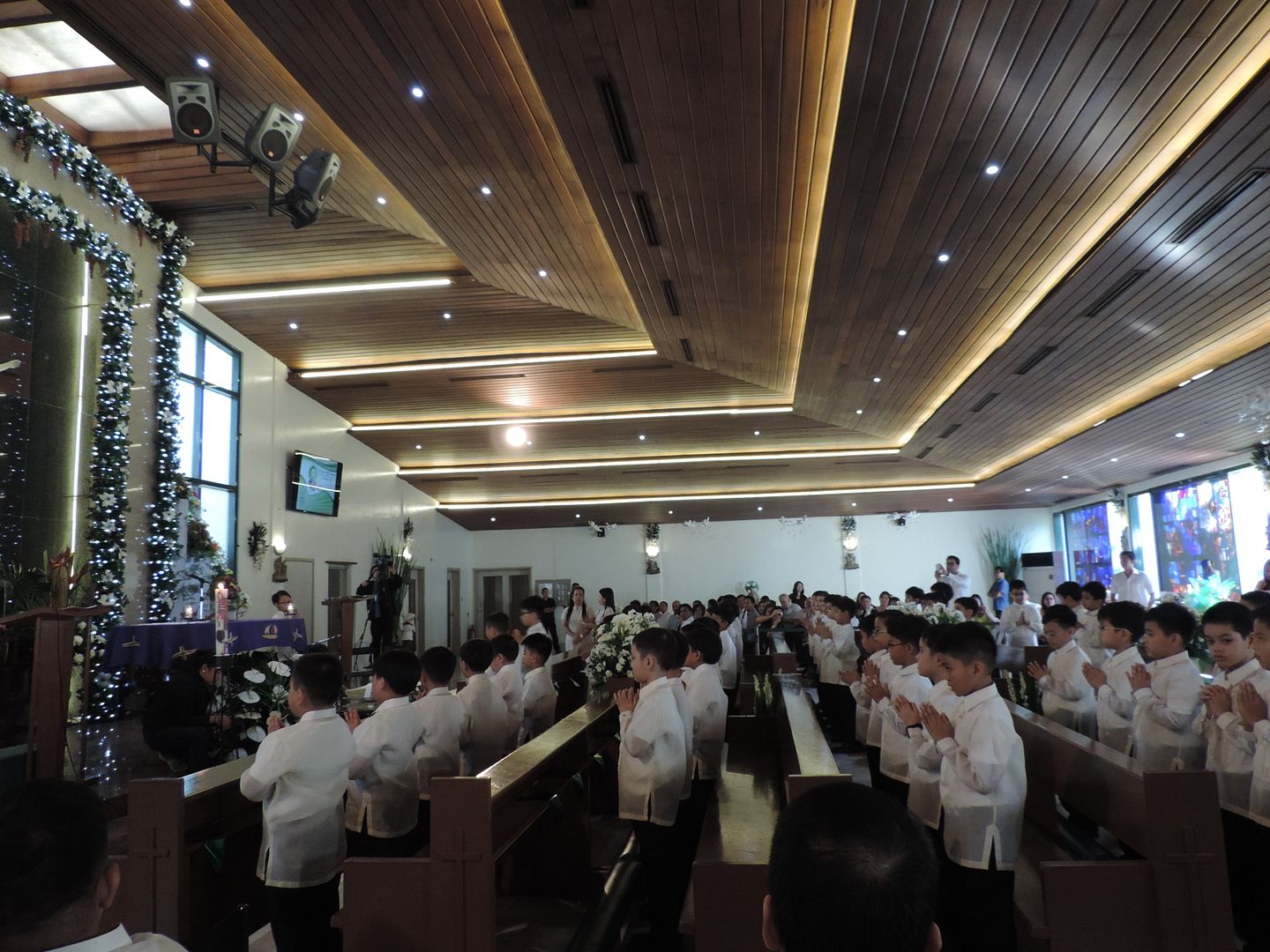 The boys looked saintly inside the chapel.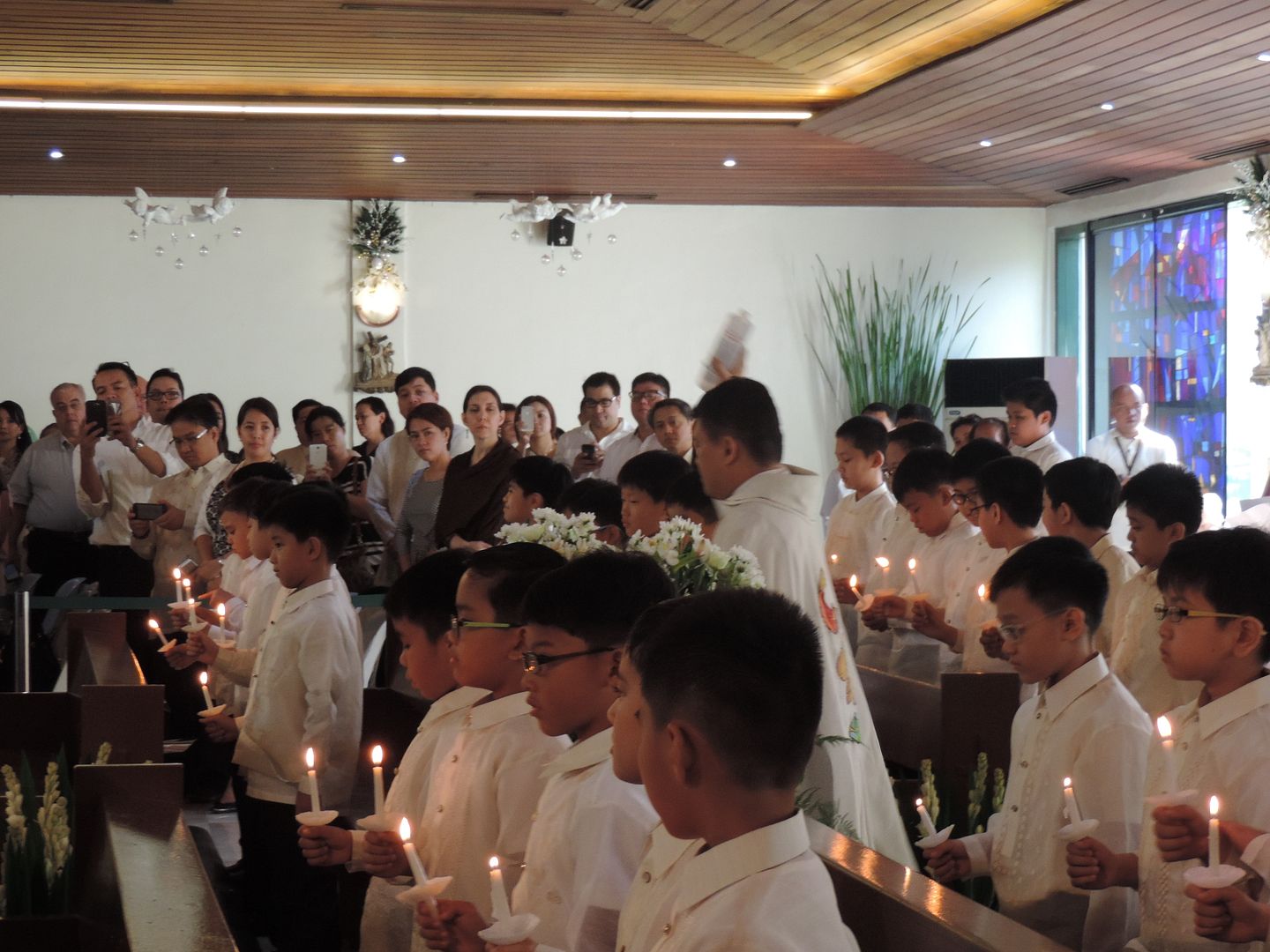 Their candles were lit during the Renewal of Baptismal Vows. During communion, the boys lined up patiently to receive the Host. Unfortunately, we didn't have a picture of this.
After the priest blessed the boys, they went to their parents for the Donning of the Cross.
Then, they sang "We Are All God's Children."
Congratulations to the First Holy communicants!