Hubby got me this Salmon Lacoste Tote Bag recently. He bought it online, together with his G-Shock watch. He said it's his advance Christmas gift to me. He already gave me a cell phone earlier, which I'm still not using, so I couldn't complain. Lol! I chose the color, but I didn't really pay attention to the size.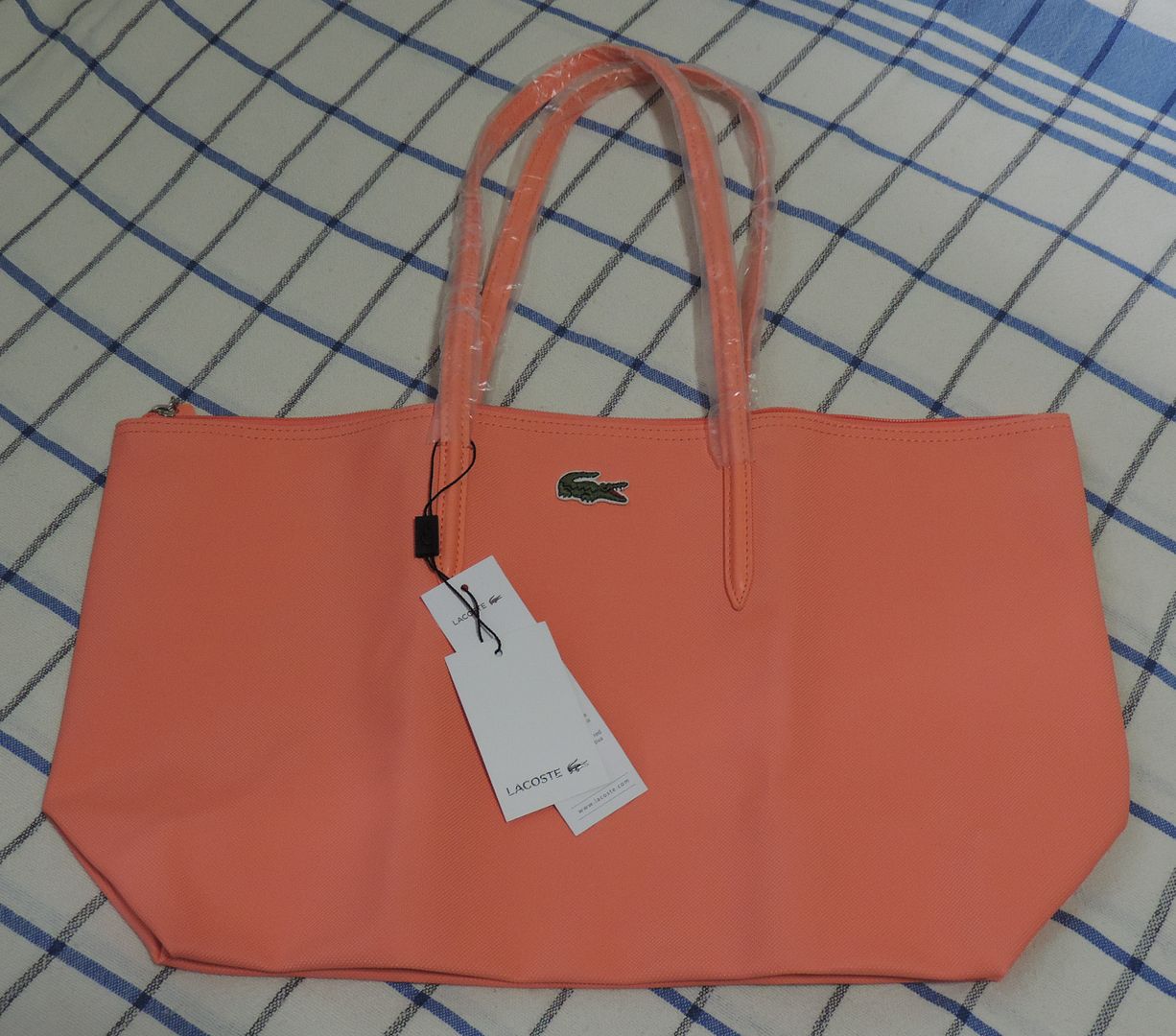 Lacoste Horizontal Tote Bag (Salmon), discounted at Php2000+
I really love the color, but I prefer a smaller-sized tote bag. The thing is there's only one size for this particular style. Sigh! I told hubby to choose a smaller one for me next time.