Invitations for Unilab Bloggers Day were sent as early as November. I confirmed my attendance right away because I'm a staunch supporter of Unilab and its products for years. A few days later, I was also asked to be one of the speakers for the said event. The speakers would introduce a video proof that supports Unilab's Husay at Malasakit campaign and would share their experiences related to their topic/video assignment. I also said yes to that.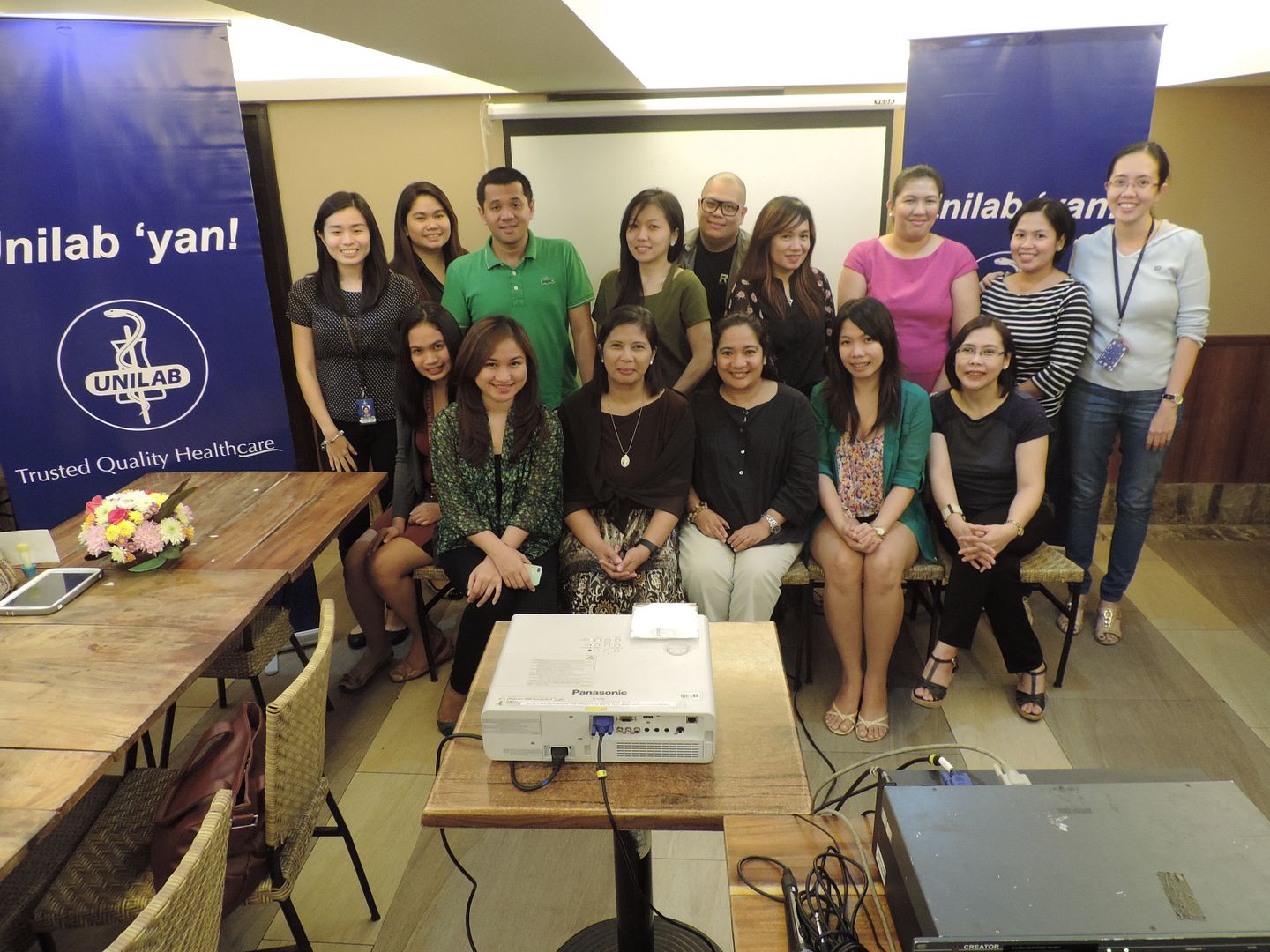 The event was originally slated for December 9 but was cancelled due to typhoon Ruby.
Unilab Bloggers Day
finally pushed through last December 17 at Kabisero ng Dencio's in Bonifacio Global City. It was an intimate gathering of brand ambassadors/bloggers that marked the launch of five (5)
Husay at Malasakit
campaign videos that will soon be introduced online. These videos include Innovation, Distribution, Products, Manufacturing and Active Life.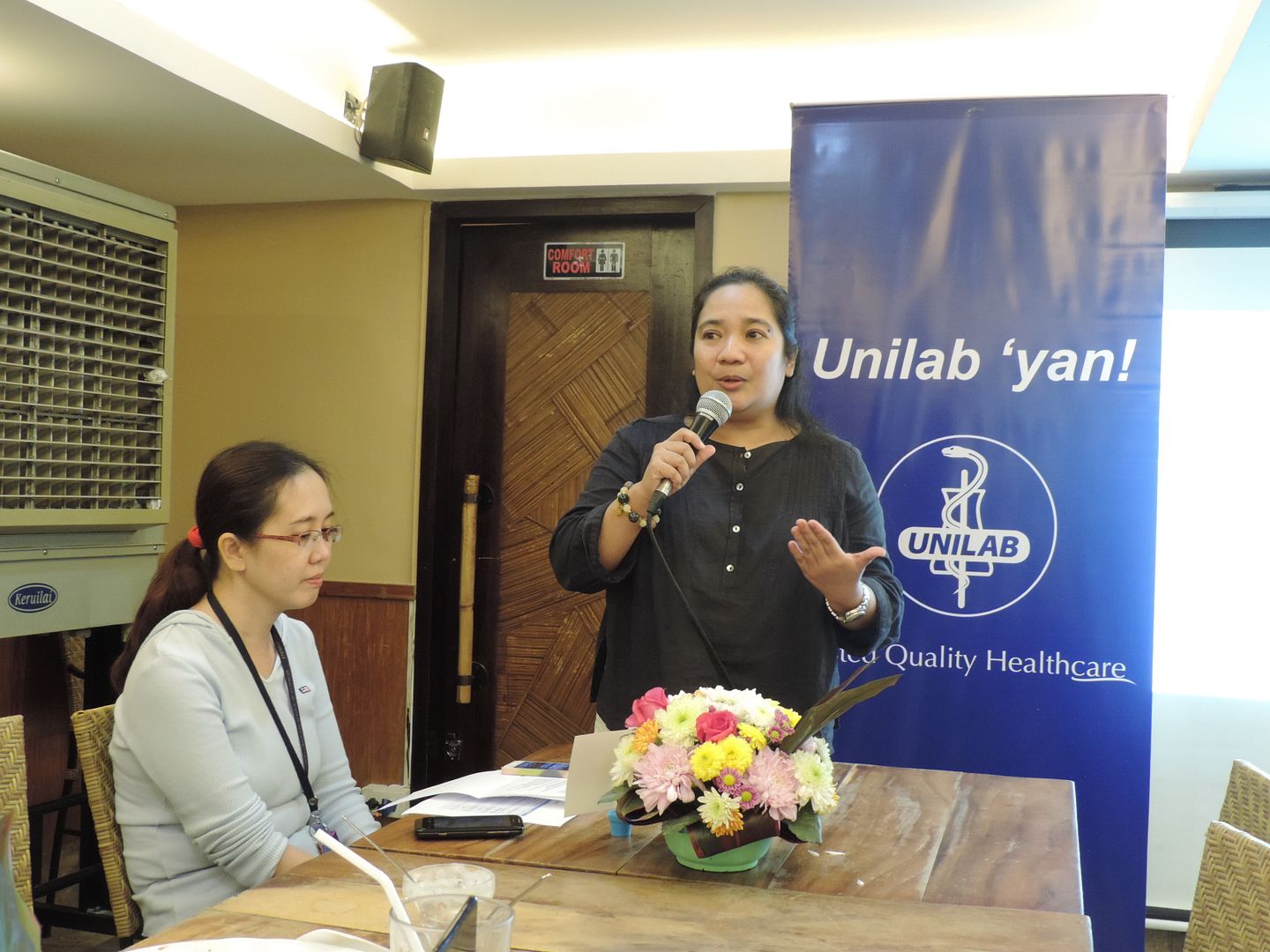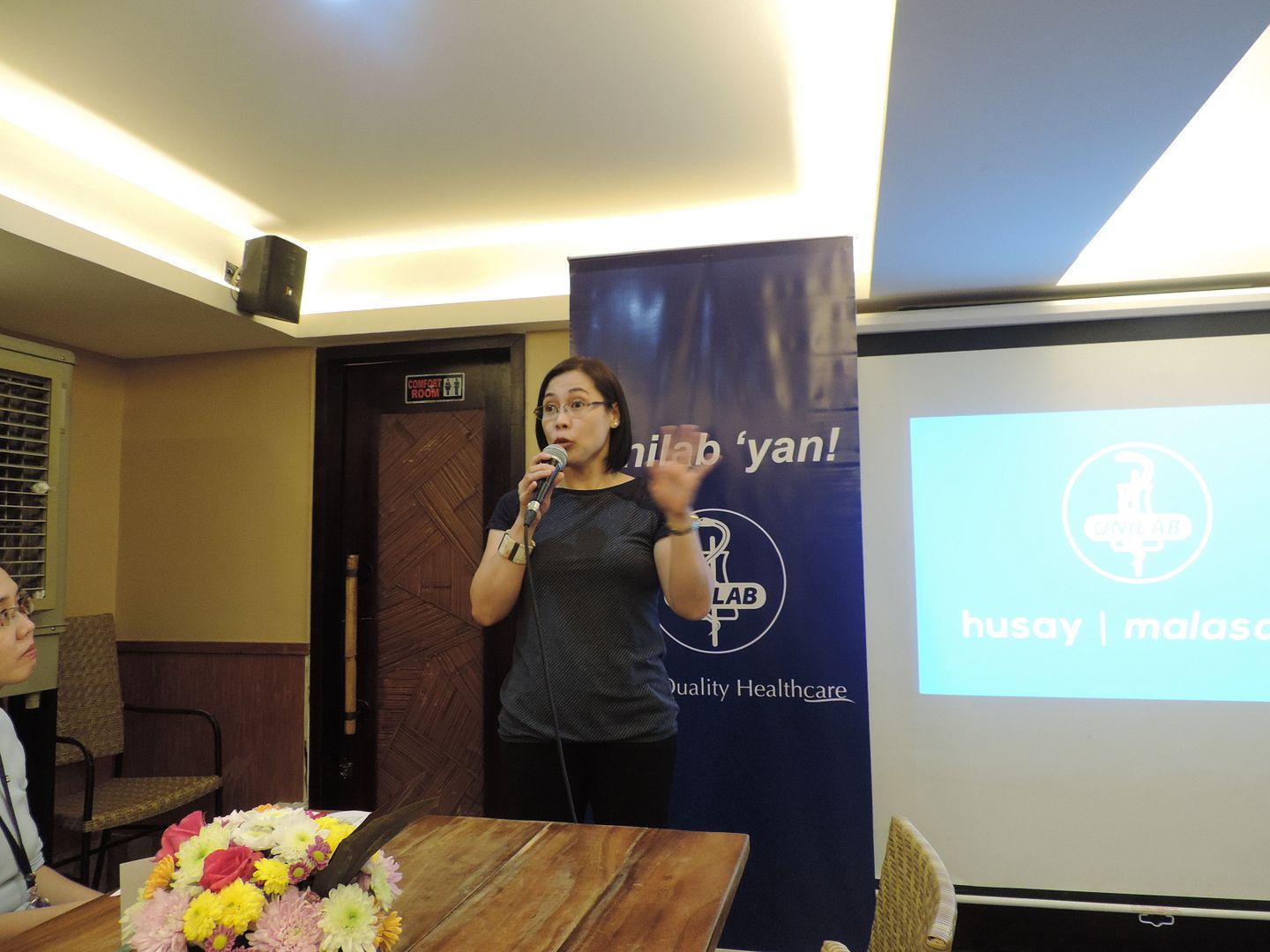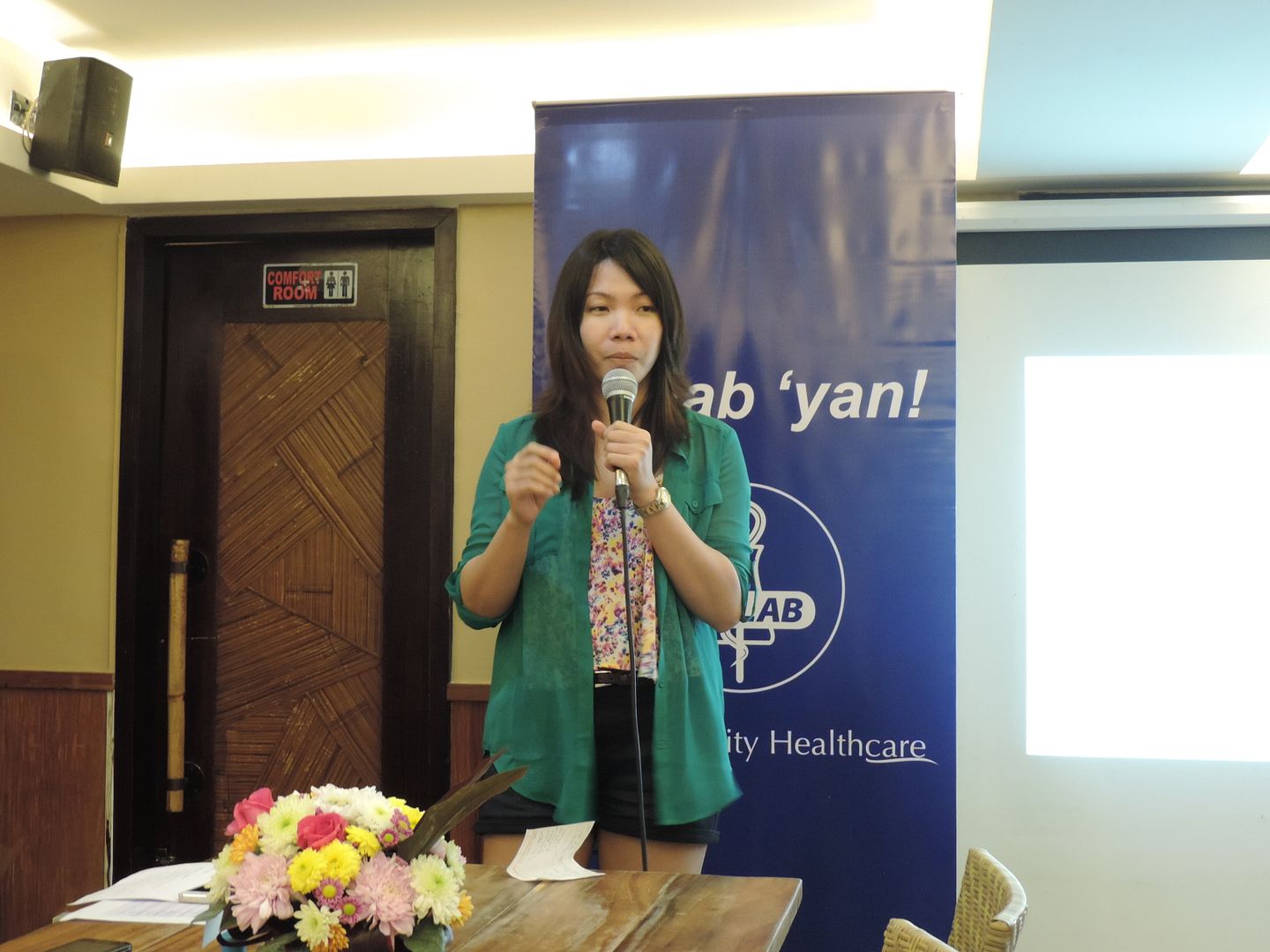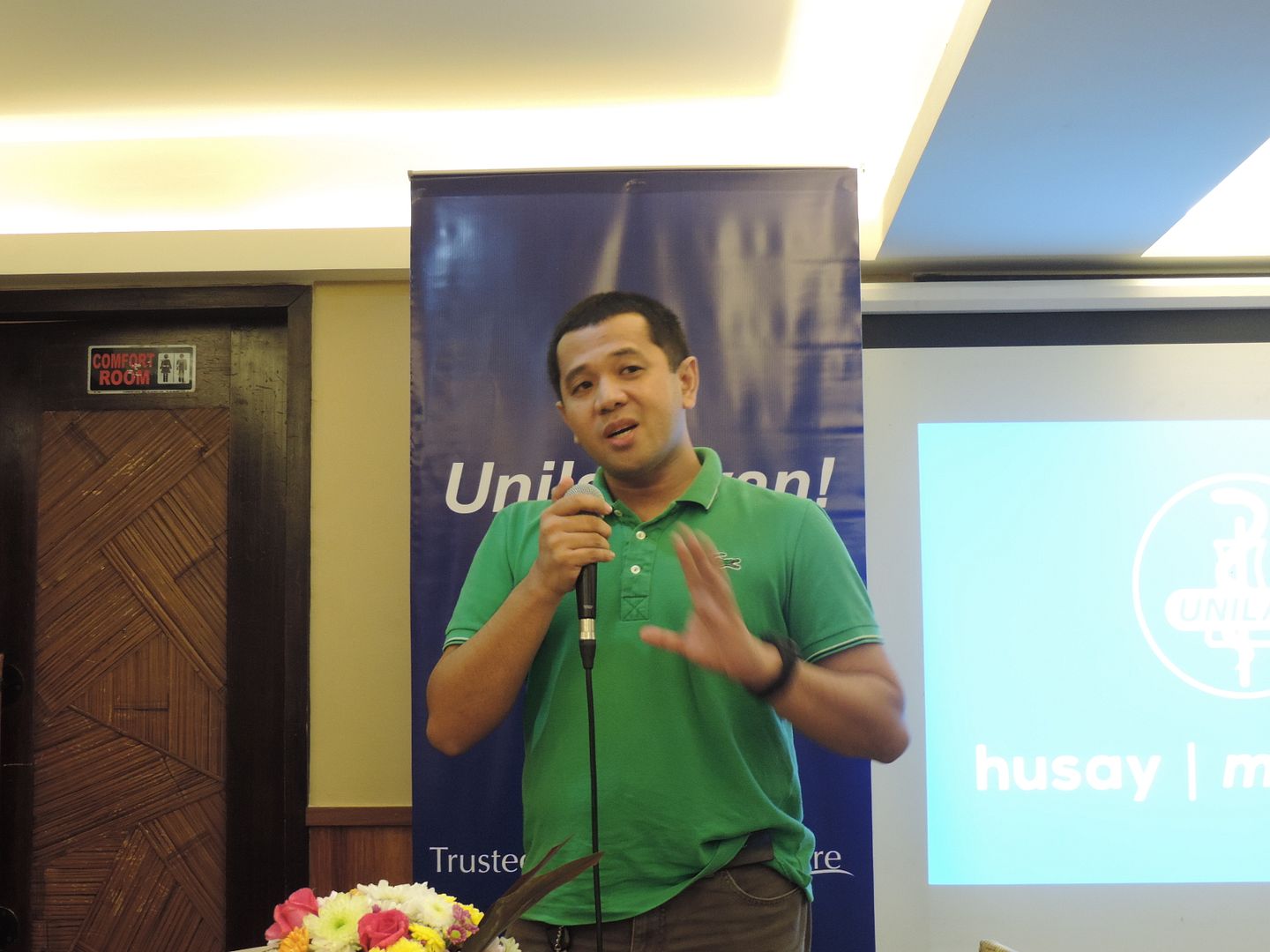 Clockwise: Rochelle Leonor, Julie Custodio-Fuertes, Teresa Gaudinez-Martinez, Franc Ramon, Stef de la Cruz, Tetcha Figuerres
Innovation
Mommy blogger and special education teacher
Julie Custodio-Fuertes
introduced the first video: Innovation. This video shows how moms are like superheroes to their kids because they have the ability to make them well when they are sick. This is quite similar to how Unilab cares for us by manufacturing innovative products that relieve our discomfort and heal our sicknesses.
Distribution
Yours truly was tasked to introduce the second video: Distribution. Before I presented the video, I shared a personal experience that highlighted the importance of making life-saving drugs accessible to everyone. I said it's imperative that drug manufacturers should not only produce drugs but should make them available to anyone, anywhere, just like what Unilab is doing. Unilab products are not only distributed in Metro Manila, but they are scattered all over the Philippines, from Luzon to Visayas and Mindanao. So even if you live in remote areas, you can rest assured that someone cares for your well-being because the medications that you need are just within reach.
Products
Another mommy blogger
Teresa Gaudinez-Martinez
introduced the third video: Products. She talked about how her family has been users of Unilab products for many years now. That's because Unilab ensures that their healthcare products are made of quality ingredients, so everyone is assured that what s/he is taking is effective and safe. Not only that, Unilab products are also quite affordable, so you won't really have to spend so much for the medications that you need.
Manufacturing
Blogger and licensed nurse and doctor
Stef de la Cruz
presented the fourth video: Manufacturing. This video shows how Unilab uses world-class manufacturing facilities and follows strict standards to ensure the quality, safety and efficiency of their products. Stef discussed how bloggers should follow Unilab's example, that is, they should give nothing but the best to their readers.
Active Life
The last video was introduced by
Franc Ramon
, a blogger and a Certified Public Accountant. He talked about how Unilab Active Health (ULAH) helps Filipinos live healthier lives by sponsoring highly organized sporting events that help participants appreciate the values of health, fitness and wellness. He knows this topic too well because he participates in the various ULAH activities.
All of these videos show Unilab's promise of
Husay at Malasakit
to its consumers. By manufacturing innovative healthcare products that are safe and effective yet affordable, making these products accessible to all, and helping Filipinos achieve health and wellness, we know that we are being taken care of. It's comforting to know that Unilab, the country's biggest pharmaceutical company, is genuinely concerned about our welfare.