It was hubby's birthday last December 2. It was also review day for my son's 2nd trim exam, but we managed to go out after studying to have a small celebration at TGI Fridays in Robinsons Galleria.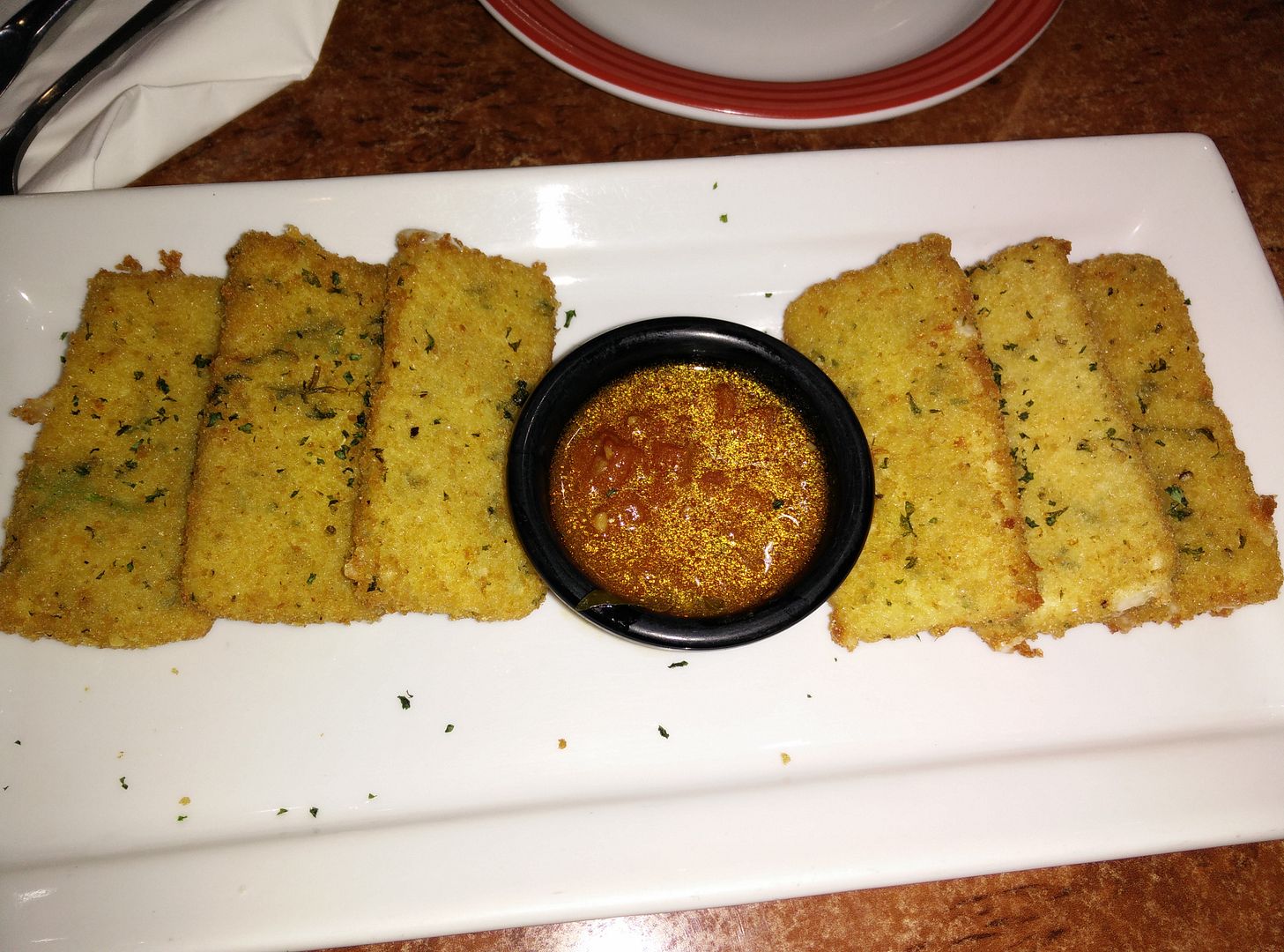 Fridays Mozzarella, Php325.00
Fridays Mozzarella
is mozzarella cheese coated in Italian-style breading then deep-fried. It comes with marinara sauce. We enjoyed the very mild taste of mozzarella, which was perfectly complemented by the rich marinara sauce.
Miami Cubano Chicken Stack, Php550.00
These are light-breaded chicken breasts with shredded mozzarella, sliced ham and stir-fried mushrooms with lemon cream sauce and fresh tomato basil mix. I ordered this
Miami Cubano Chicken Stack
, but hubby ended up eating it. The taste of this chicken dish was very similar to Fridays Mozzarella, so I got hubby's plate in exchange for mine. Lol!
Chicago Braised Pork Belly, Php595.00
Chicago Braised Pork Belly
is braised pork belly with rich brown sauce, served with mashed potatoes and sautéed broccoli. The meat was tender and savory. I didn't really like the mashed potatoes, but the broccoli was good. It was fresh and crisp.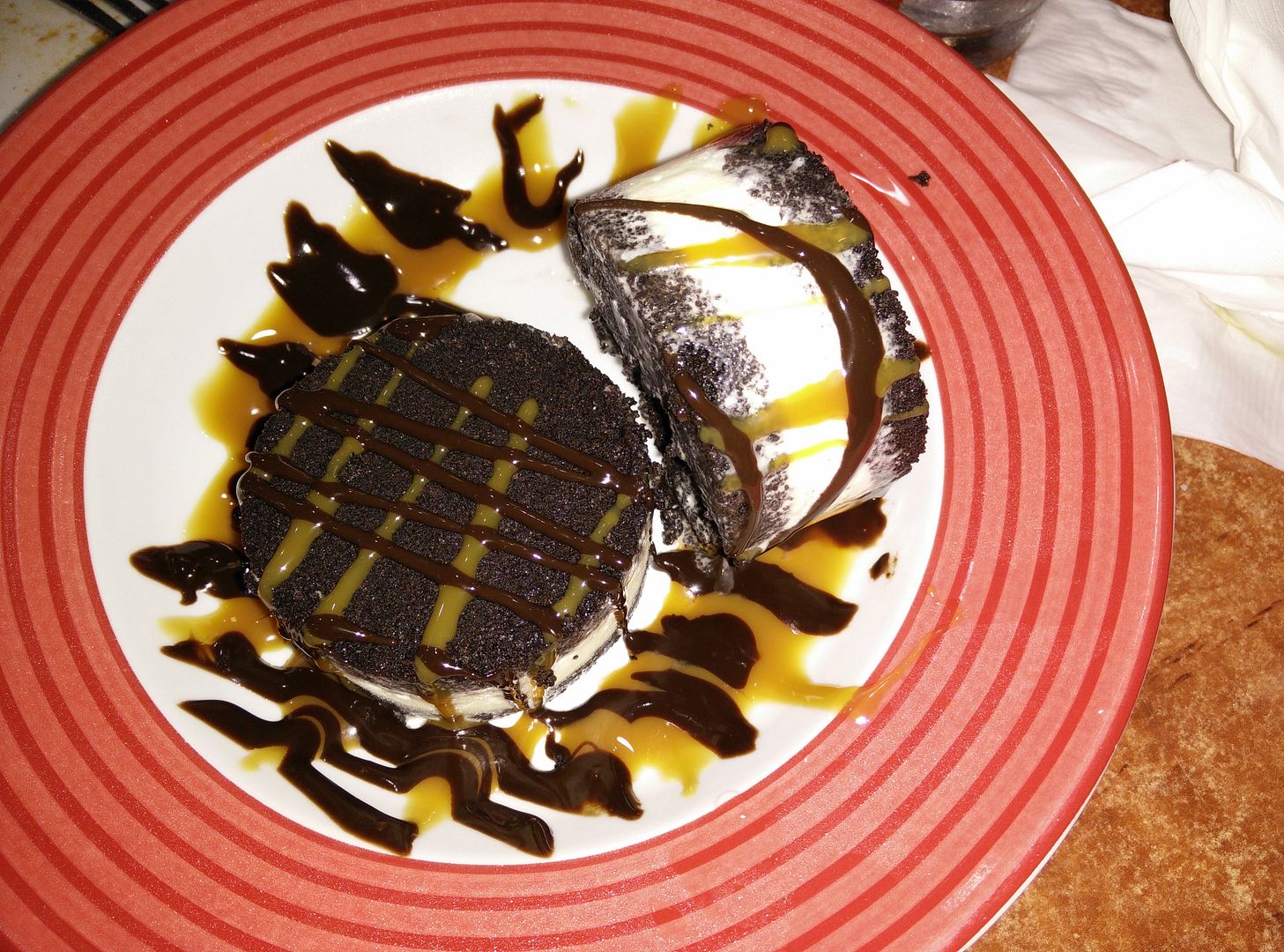 Oreo Madness (2pcs.), Php345.00
Our son chose
Oreo Madness
for dessert. Vanilla ice cream is sandwiched around giant Oreo cookies and drizzled with chocolate and caramel sauce. He is absolutely fond of Oreos and vanilla ice cream, so we were not surprised that he enjoyed it.
After eating, we hurried back home because it was already time for our son to sleep. I had to tuck him in bed by 8pm so that he won't be late for his morning class the next day. And that's how our short but sweet dinner ended.
TGI Fridays
2nd Floor, East Wing
Robinsons Galleria
Quezon City