Because we had a very pleasant experience during our first visit to Corazon at Shangri-La Plaza Mall last May, we decided to drop by again the following month to try other dishes on their menu.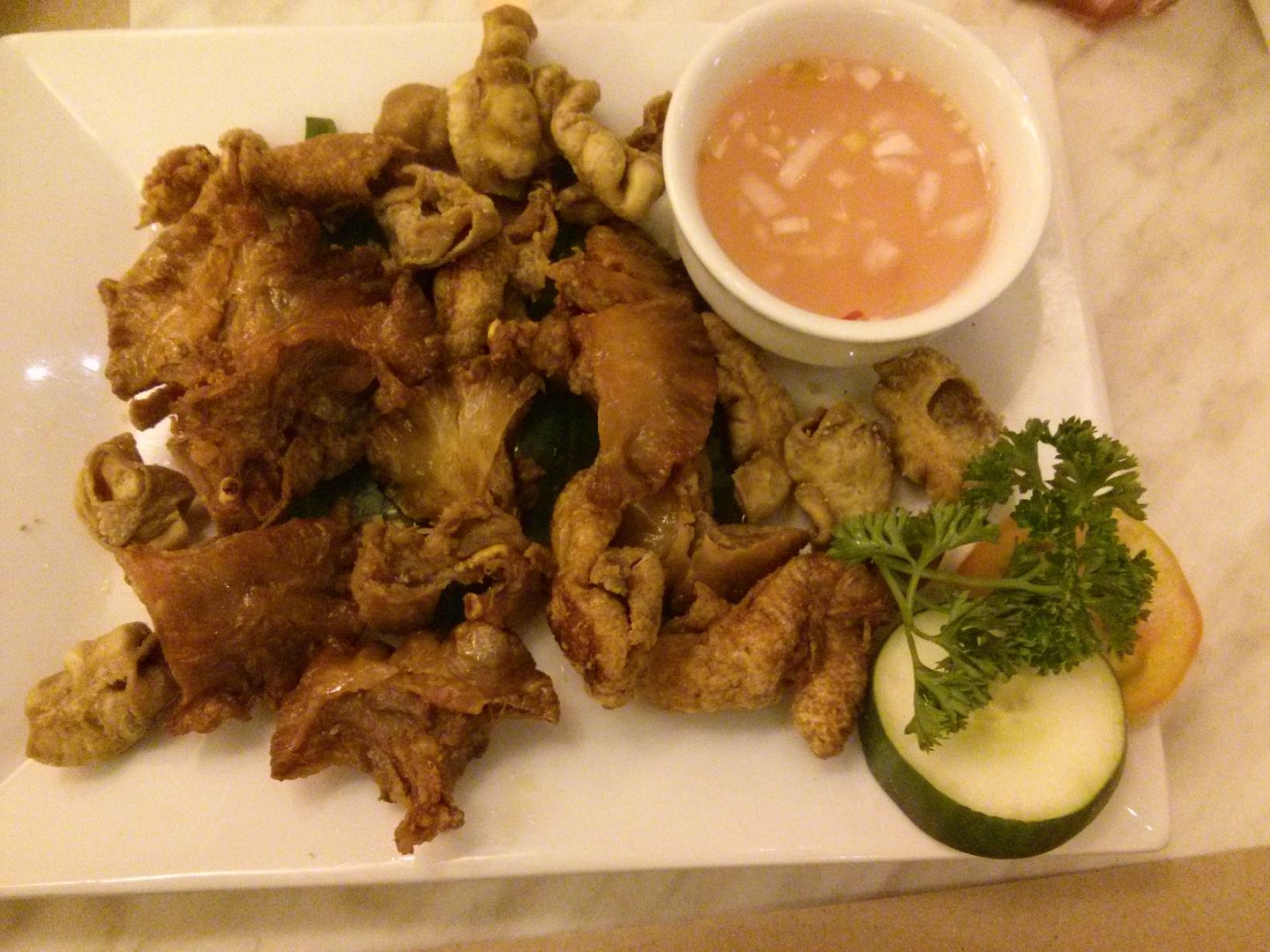 Los Bravos, Php395.00
Hubby and I are such street food lovers! Look what we ordered!
Los Bravos
is a combination of chicharon bulaklak, chicken skin and bituka. They're crunchy and yummy, especially when dipped in spiced vinegar.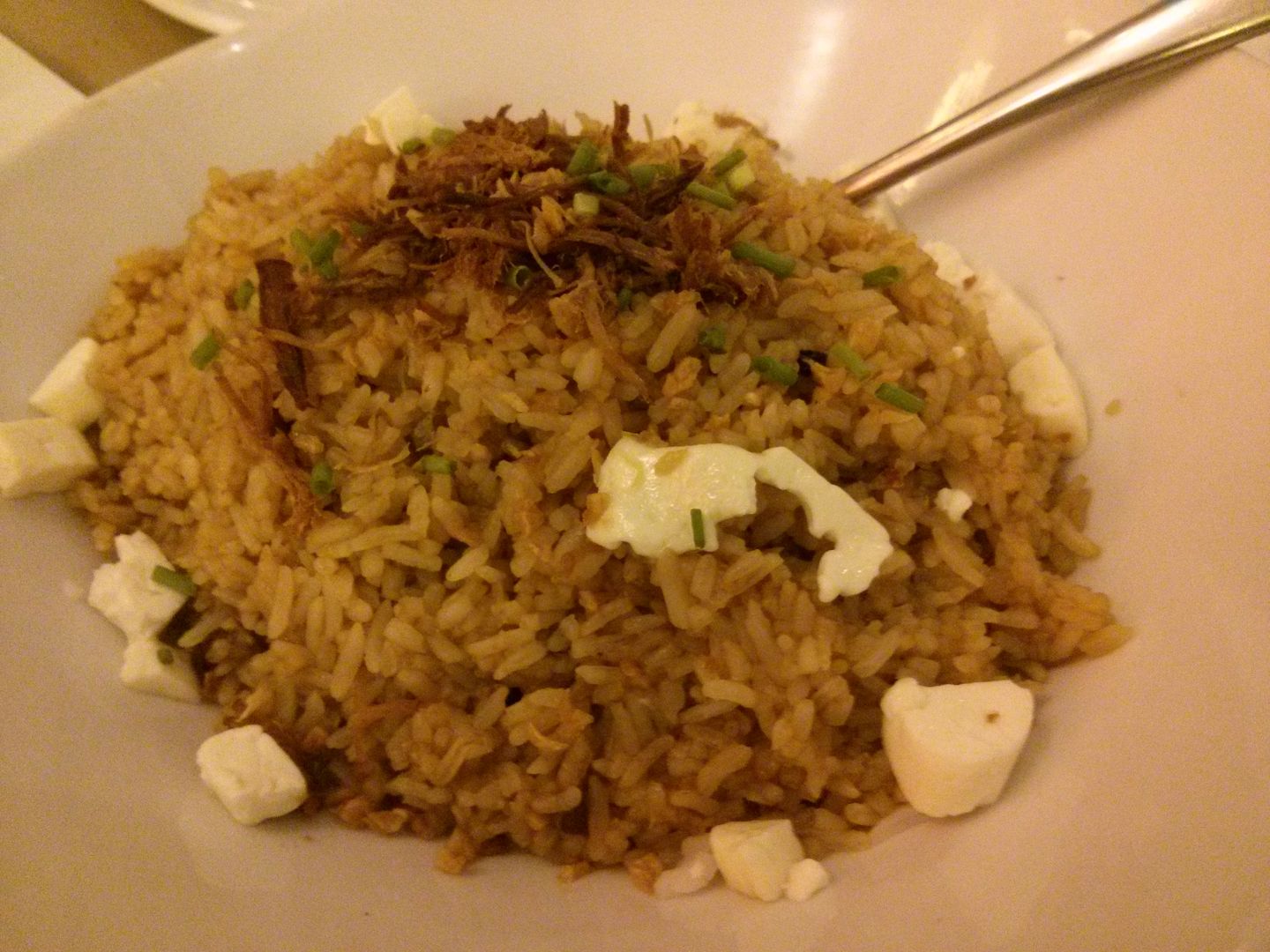 Adobo Rice, Php275.00
Adobo Rice
is steamed white rice mixed with adobo sauce and topped with adobo flakes. We liked this, but we think it's best paired with light-tasting food as it tends to overpower flavorful dishes, like the Morales that we ordered (see below).
Morales, Php450.00
Now, you might have guessed already that
Morales
is Corazon's version of beef morcon. I loved the presentation! Tender cuts of beef were slathered with thick tomato sauce, topped with grated cheese and served with hard-boiled egg slices. It's delicious, too, but we realized, rather late, that this is best enjoyed with plain steamed rice.
Corazon is a fine-dining Filipino-themed restaurant by Chef Florabel that specializes in Filipino-Hispano cuisine.
Corazon
4th Level, East Wing
Shangri-La Plaza Mall
Mandaluyong City