In the midst of the busy lifestyle of a modern mom, any mobile tool that summarizes comfort and ease of use is a good investment. Today we have a plethora of apps to choose from, from calorie counters to meal planners, all seeking to make it easier for busybodies to lose some weight, and with the added functionalities of smartphones, this task has also become much easier.
Gaming Realms, the company that launched Spin Genie recently, notes that smartphones now account for 17% of mobile usage, with global smartphone users totaling 1.75 billion already. Smartphones are quickly becoming a necessity, and some fitness apps have made this fact even clearer.
One app that truly makes the case for fitness on mobile is Endomondo, a free mobile fitness network application that makes staying fit more enjoyable. Last year, the company added premium features, enticing more users to try the app. In this review, we'll talk about Endomondo and how it helps modern moms stay in shape.
To entice more users to try the app, Edmondo partnered with Samsung. Pocket-Lint reported the Samsung Galaxy S5 would be launched in the United Kingdom with the app pre-installed, together with music streaming service Deezer. The handset offered a premium Endomdo subscription for one year.
Interface
Launching the app, you'll immediately notice the organized interface and modern design, displaying everything you need to know at first glance. The time and distance are displayed in the largest numbers, while the average speed is placed below it.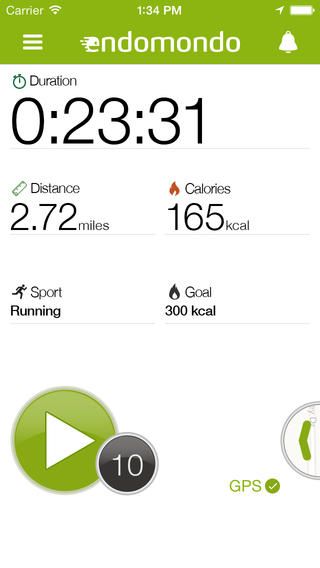 Endomondo-Samsung Partnership
Before hitting the gym, you can customize the tools being shown on the screen. You can choose to display certain options such as speed, distance, and duration only. Tip: you need to press and hold an option to remove or change it. You can also customize audio feedback, including the ability to set-up voice alerts, lap time, and goals. There are also available forums from your Endomondo friends for inspiration.
Using the app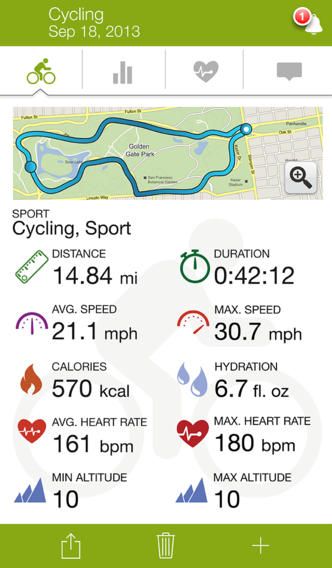 The main screen of the app displays the setup option. Here's how to navigate it:
• To change your sport, press the running word or icon. There are 50 sports available, including running, cycling, and roller skiing. After choosing, proceed to the next screen.
• The next page contains the log-in options, alter countdown timer, indicate weight, and connect to your heart monitor strap.
• Once done, head back to the main workout screen.
• If you want to begin, just tap the Start button, and your stats will be displayed on the screen.
Interactive workouts
Endomondo offers various types of workouts, from the most basic to the extreme ones. Fitness Electronics Blog said this is where the app excels, especially for moms who want a workout that fits their busy lifestyle.
• Manual Entry
Under Manual Entry, you will do everything manually, such as indicating the distance, duration, and time. It's a good practice to determine your progress on the go.
• Set A Goal
Aside from the time and distance, you can indicate in this panel your desired outcome of the workout. In addition, you can put the number of calories you want to lose for each type of exercise.
• Beat Yourself, Beat A Friend, And Follow A Route
You can race against your friend's time, or if you want to overcome your status on a previous workout. It also allows you to follow a specific workout routine, including diet meals and housework.
Interval Programming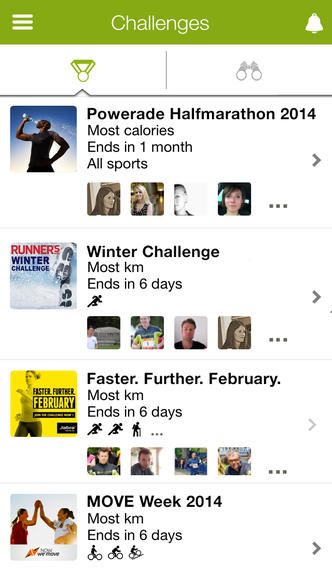 Meanwhile, the interval programming feature offers a host of options to choose a workout based on your own pace. Here are some of them:
• Standard
The Standard offers a 21-minute workout, which is divided into a five-minute warm up, one minute on, one minute rest, repeat six times, and a five-minute cool down.
• Pyramid
Meanwhile, the Pyramid workout lasts for 22 minutes: five-minute warm up, 45 seconds on, one minute off, one and a half minutes on, one minute off, one minute on, one minute off, 45 seconds on, one minute off, 30 seconds on, and five minutes cool down.
• Tabata
For the Tabata intervals, the workout is slated this way: 10 seconds off, 20 seconds on, done nine times, 10-second cool down. The Tabata is the shortest, with only four minutes and ten seconds.
On top of everything else, Endomondo gives you the liberty to tailor your own workout. It grants the flexibility to divide your time exercising, based on your own time at home and at work. Indeed, this is the best application for busy moms who aims to be fit.