Because Justin is an only child, he doesn't have playmates at home when he goes home from school. Before, our helper who stayed with us for three years was the appointed playmate of Justin after class, but since we haven't had a helper for 6 months now, Justin wants to play with either me or his Dad or his favorite pet parakeet he named Ben.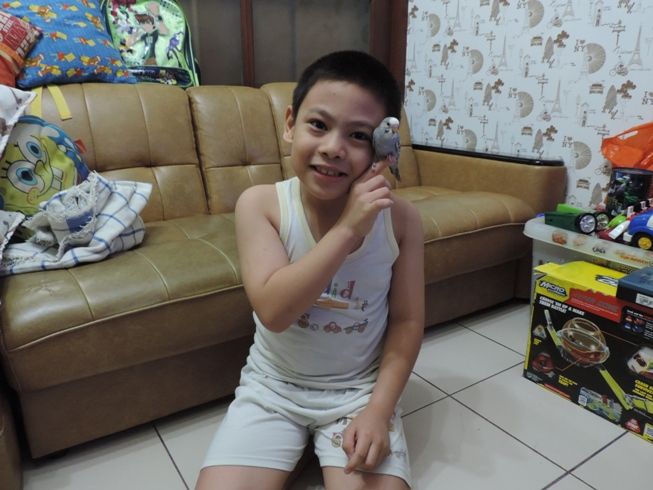 We have two parakeets at home, Ben and Angelica. Justin likes Ben more than Angelica because he is tamer than his cagemate. Whenever he feels like playing with Ben, Justin opens the bird cage, gently picks Ben up and places him on top of his head, shoulders, hands or feet. He also allows Ben to roam in our living room.
My son finds joy in playing with Ben. He has one complaint, though. Ben poops a lot, and because he does, my son has to clean Ben's droppings from the floor a lot of times. I guess he complains about it because that lessens his playtime with Ben. Lol!