For moms like us, our kids' comfort is our foremost concern. Babies especially need the gentlest care. They need products formulated specifically for their delicate skin. Pampers knows this all too well. That's why it came up with Pampers Active Baby diapers that offer the following benefits to our small bundles of joy:
• 12-Hour Dryness – has extra-locking layer that keeps baby's skin dry for up to 12 hours
• Comfortable Fit – has elastic sides that expand and contract, keeping it snug and comfy for baby
• Soft Cottony Comfort – has soft, cotton-like outer cover with great breathability
• Baby Lotion – has hypoallergenic lotion with aloe vera extract to help prevent diaper rash.
Now, here's a bit of good news on this rainy weather! Pensive Thoughts is giving away 4 packs of Pampers Active Baby diapers (size XL, 16 diapers/pack) to one lucky winner.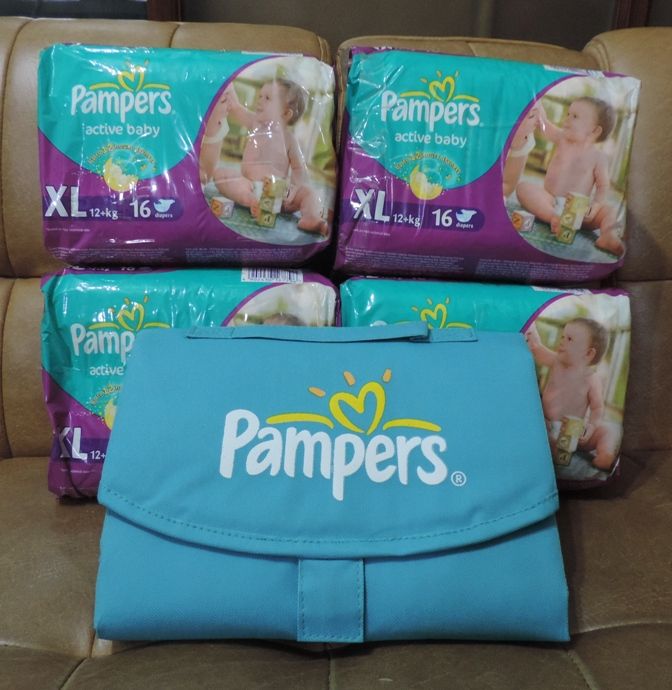 1 lucky reader will win 4 packs of Pampers Active Baby diapers (size XL, 16 diapers/pack) worth more than Php1,000!
Giveaway Mechanics:
• This is open to Metro Manila residents only.
• Winner has to meet up with me in Ortigas to claim her prize.
• This giveaway begins today and ends on
October 3, 2014, 12:00am, Eastern Time
.
• All entries will be verified after the giveaway has ended.
• Winner will be notified via email.
a Rafflecopter giveaway
Good luck!