Because Justin learned how to swim on his own during our stay at One Tagaytay Placelast weekend, he's been requesting for a one-hour dip in our condo pool for several days last week after arriving home from school. That prompted his Dad and me to enrol him in swimming class in his big school. We missed the first session because I wasn't aware of when the Batch 2 Swimming Class officially started.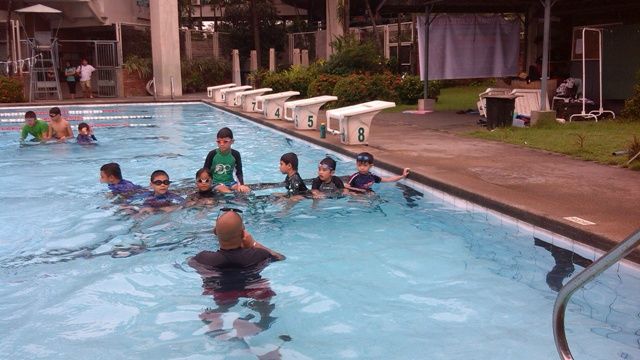 Last Saturday was Justin's first time to meet his swimming coach, Coach Chris. He also made friends with five other boys from different grade levels who were also under Coach Chris's Beginners Class.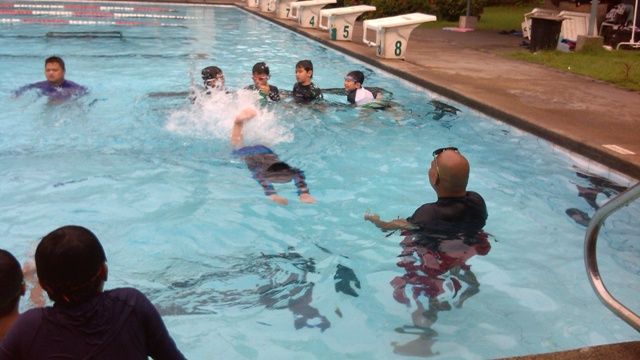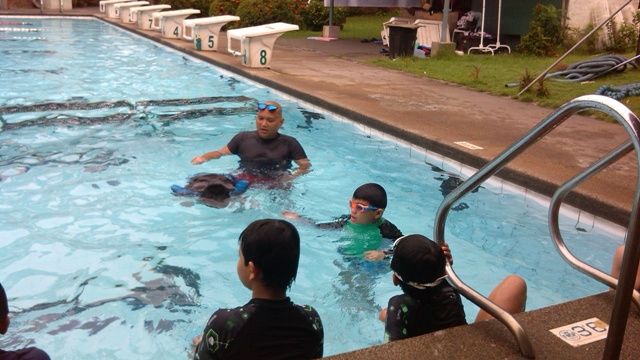 On his first day, Justin learned how to do the Turtle Float, Starfish Float, Superman Float, Doggy Paddle Float and Freestyle Stroke.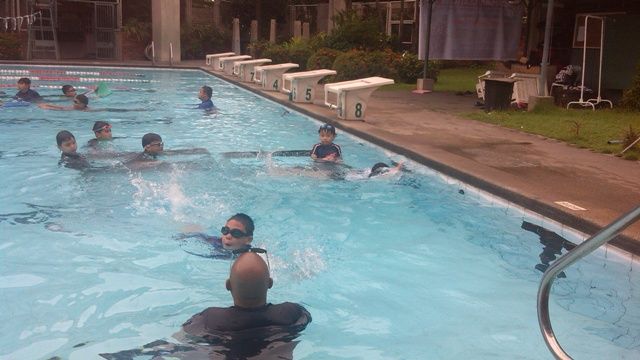 Because they missed the Beginners Class's first session, Justin and another boy were asked to stay behind for a few more minutes to learn more of what was taught the other boys the previous week. He actually didn't want to leave the pool yet because he was having so much fun. He now eagerly looks forward to another exciting and fun-filled session with his swimming buddies this Saturday.