Justin was one of the student participants in Musikgarten Manila's Music Is Life (Season 2) held at Robinsons Galleria Activity Center last May 31, 2014. It's the culminating activity of Musikgarten Manila's summer programs where students showcased their musical talents and skills.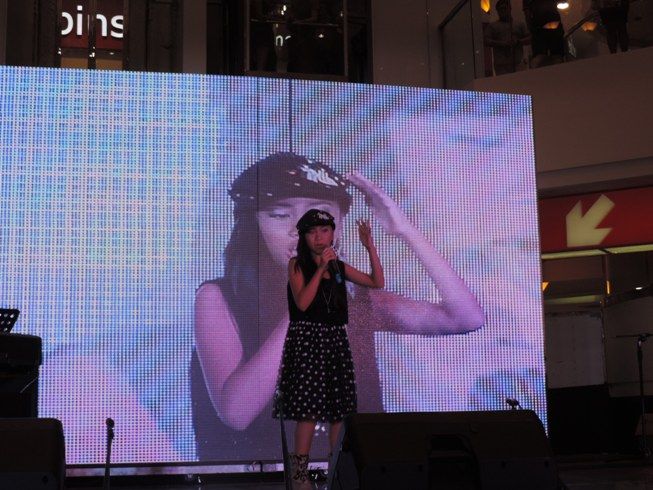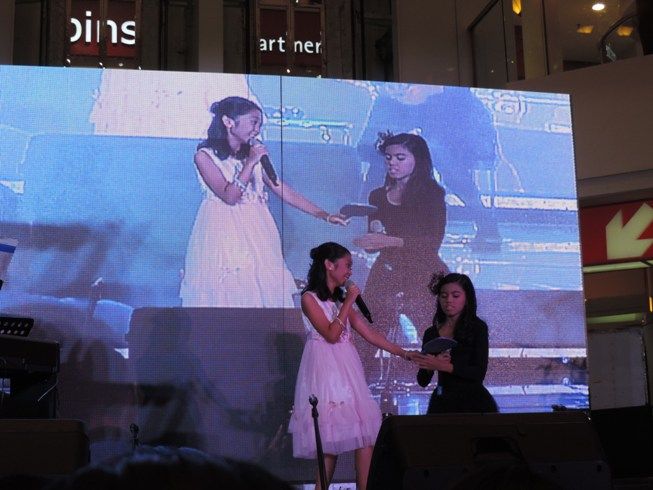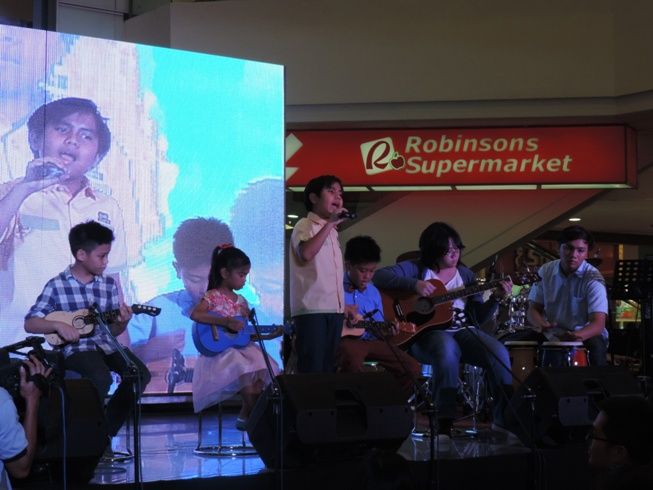 We had to wait for a few hours to see Justin on stage because he was one of the last students to perform.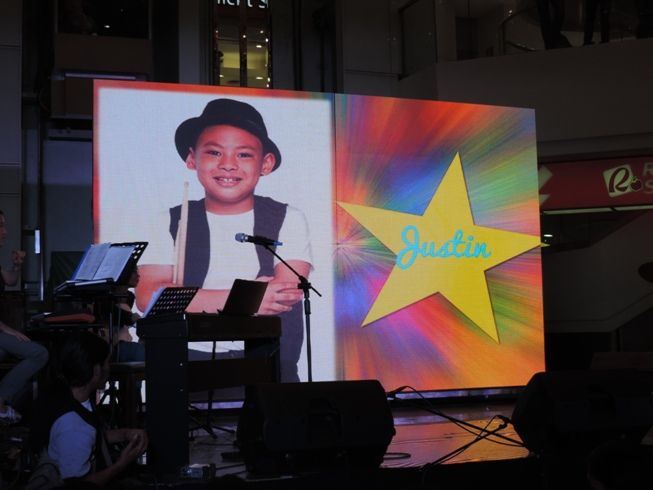 First, he did several drum tricks, repeating after Teacher Pepe Herrera beating the other set of drums on the side stage. After the drums exhibition, Teacher Pepe went up on stage to sing One Direction's "One Thing" and do organ accompaniment.
Everything went well for the first 50 minutes of Justin's drum recital, but an unfortunate thing happened. After one hard hit on the snare drums, the drum stick on his right hand fell on the ground, and he couldn't find it. It took 15 seconds before he could recover his lost drum stick. I actually thought he'd stop his recital right then and there, but he continued his performance as if nothing happened, and the crowd loved him for that. It was overall a good performance despite the minor mishap.